No one can ever predict the future. This is why we save money that can be used when an unforeseen event arises. For many people, financial institutions are their chosen place to save their money. Some Filipinos have opened savings accounts with the Bank of the Philippine Islands (BPI) to save their money. Others have always wondered about the procedure involved in BPI open account process.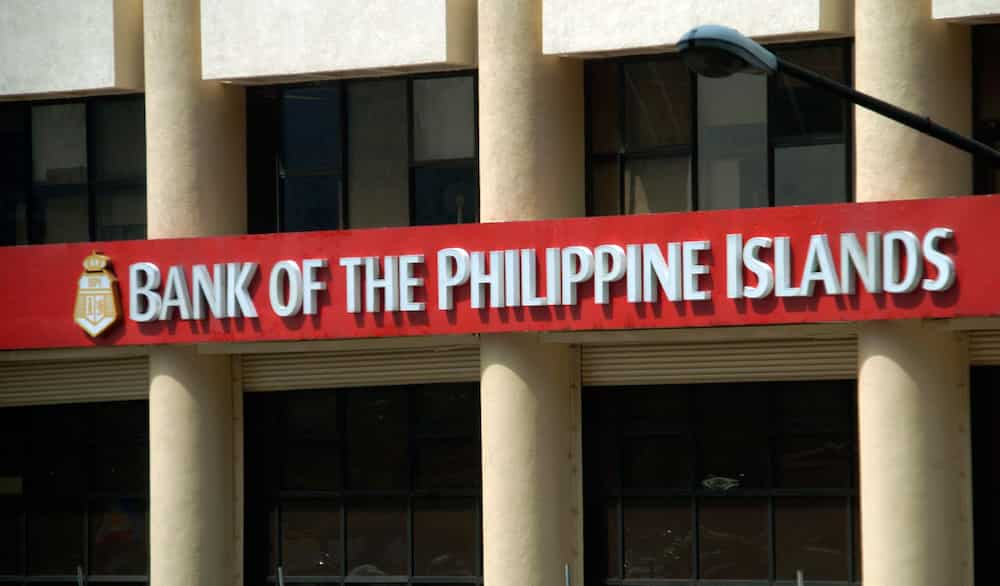 BPI is the oldest banking institution in the Philippines as it dates back to 1851. It has survived major historical events like World War II, the 1997 Asian financial crisis, several coup attempts, and the 2008 global recession.
Besides, it is the fourth-largest bank in the Philippines in terms of total assets. Thus, it is one of the most trusted financial institutions in the country. Customers who wish to open an account with this bank have to follow some steps.
The process of opening a BPI account
Opening an account with this bank involves a few steps.
Visit your preferred BPI branch during operating hours.
Approach the new accounts section and express your intention to open an account. Do not forget to clarify the type of account you want.
Present all the requirements
Fill the application form with complete and accurate information
Pay the initial deposit based on your chosen account
Wait for your account to be activated. It could take between 24 and 48 hours
Claim your passbook or ATM card after five to seven banking days
If you opted for an ATM card, ensure that you change the PIN
To change your card's PIN, follow these steps:
Visit the nearest BPI ATM
Insert your card into the machine
Select your preferred language
Press the next button to change the PIN
Enter your new PIN and re-enter it
Enter the old temporary PIN
Once successful, the message 'successful PIN change' will appear on the ATM screen
Requirements for opening a BPI account
Before visiting your preferred branch of this bank, ensure that you have the following:
An original and photocopy of a valid ID: for example, a passport, driver's license, PRC ID, OFW ID, SSS ID, IBP ID, Seaman's book, and so on.
Proof of billing: this can be a billing statement for a credit card, electricity, internet, water, and so on.
An ID picture to prove your identity
A tax identification number (TIN)
The initial deposit for your preferred account
READ ALSO: How to open account in BDO: a detailed step-by step-guide (2020)
BPI express online
Some people also prefer to have online access to their bank accounts to track their savings and expenditure. You can also enroll in BPI online by following these steps:
Visit BPI Express Online and click on the enroll now button
From the provided options, select your location. This enables the bank to advice you on how to complete the enrollment process
Go through the internet banking service terms and agreements. To continue, click on 'I agree'
Fill out your account's information and click submit
Fill the express online registration form and click submit
A confirmation page will appear guiding you on how to complete the activation
If you reside in the Philippines, you can activate your BPI online banking registration by visiting the nearest BPI ATM
Once activated, you can use your BPI online login details to access your account. Never share your BPI login information with anyone.
Applying for a credit card
If you already have an account with the bank and would wish to apply for a BPI credit card, you will be required to follow these steps:
Check your eligibility. To qualify, one has to satisfy the following requirements:
Be at least 21 years old
Have a personal mobile and landline number
Earn a monthly income of PHP 15,000 for Family Credit Card, Blue MasterCard, Amore Visa, Edge MasterCard, and PHP 40,000 for a gold MasterCard. Clients applying for an Amore Visa Platinum must earn PHP 1 million annually.
2. Choose a card that best suits your lifestyle
3. Fill the online application form
4. Select your desired credit card type
5. Scroll down and fill the personal details form
6. Submit these requirements:
A scanned copy of a valid ID
Proof of income: scanned copies of two latest payslips or employment contract for employees or latest audited financial statements for self-employed individuals
7. Submit the requirements within three banking days through any of these channels:
Email: bpicardsales@bpi.com.ph
Mail: 14th floor, BPI card center, 8753 Paseo de Roxas, Makati City, 1226
Fax: 845-5738 (routing code: 20022)
8. Follow up on your application status
This could take up to two weeks. You can check your application status online through the bank's official website. Alternatively, you can contact the bank on the phone through their hotline.
BPI hotline: 889-10000 or International access code 632-8910000 for international callers
The BPI open account process is quite straightforward if you have all the requirements. In case of any challenges, you can always talk to a phone banker and ask for guidelines about any service.
READ ALSO: Paymaya card: how to get one? Explaining step-by-step (2020)