How to create a Payoneer account in the Philippines
For a while now, various e-commerce platforms have significantly helped and facilitated online payment across the world. A lot of freelancers now use these platforms to receive and send money internationally. Do you wish to create Payoneer account and you do not know how to do it? Well, the steps involved are simple if you take the time to learn them.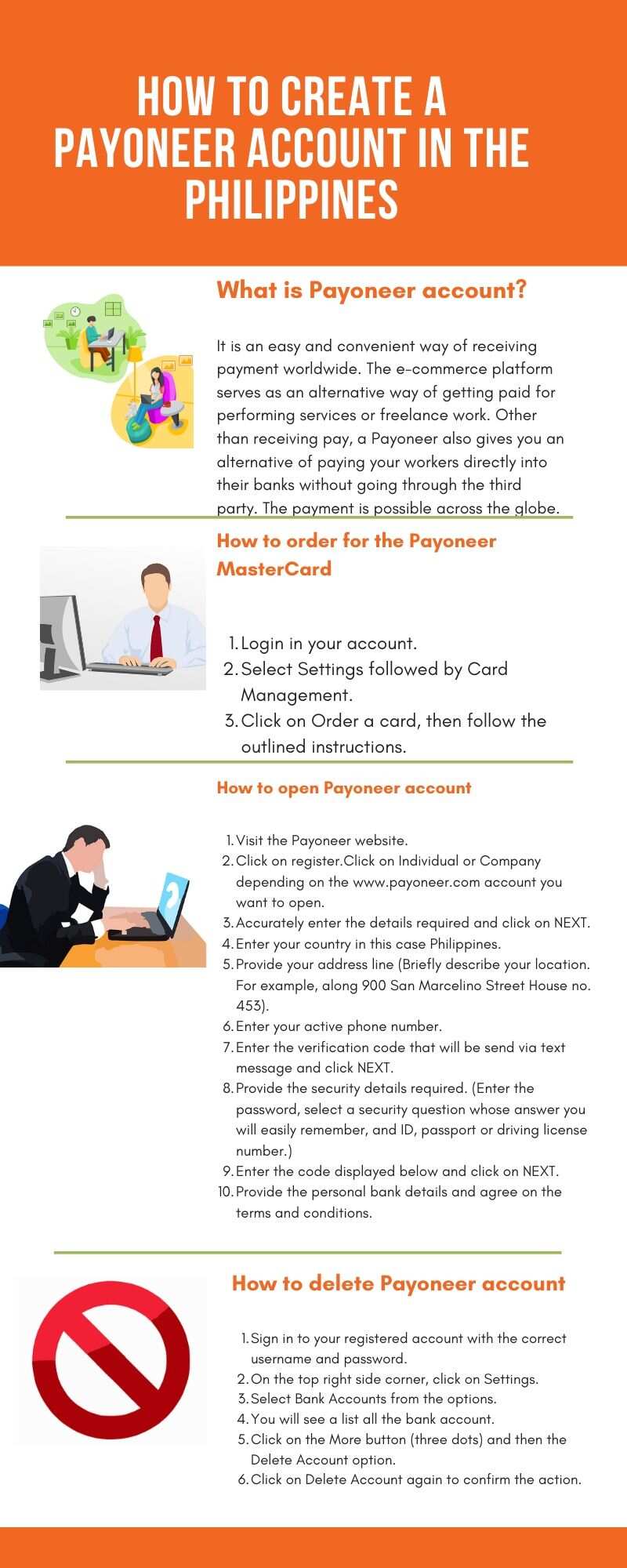 It is a financial services company that enables digital payment services, online money transfer, and provides customers with working capital. It was established in 2005 by Yuval Tal, and it has its headquarters in New York, United States. Other key people involved in running the company include Scott Galit - CEO, Keren Levy - COO, and Michael Levine - CFO.
The platform aims at helping businesses, professionals, digital marketers, product/service marketplaces and freelancers.
It provides currency conversions, direct payment solutions, integrations and means for businesses to pay their contractors, employees and others. It enables the transfer of fund between companies and professionals in over 200 countries and has over 4 million customers. Nonetheless, the platform has the following pros and cons that you need to be familiar with.
READ ALSO: Zoom download, login, how to use, how it works
Advantages
The platform has a presence in over two hundred countries in the world.
It supports a range of international currencies such as UGB, USD, and many others.
It has custom invoices and allows you to request your payment from your clients.
It has professional customer care support.
It has free payments between Payoneer account holders.
Disadvantages
There are several and different types of fees incurred during the transfer of money.
It has high card transaction fees.
There are several hoops to jump through, with potential for prohibitive issues.
What is Payoneer account?
It is an easy and convenient way of receiving payment worldwide. The e-commerce platform serves as an alternative way of getting paid for performing services or freelance work. Other than receiving pay, it also gives you an alternative of sending funds to your workers directly into their banks without going through the third party. The payment is possible across the globe.
Is Payoneer available in the Philippines?
The e-commerce platform is available in over 200 countries in the world, including the Philippines. While in the Philippines, your local bank can be Bank of the Philippine Islands (BPI), Banco de Oro (BDO) or Metrobank or whatever local bank account you hold.
Is Payoneer account free?
It is free to sign up, and you can do it online within a very short time. If you have access to the internet, it will take you less than five minutes. However, getting a MasterCard would cost an annual fee of $29.95.
Payoneer MasterCard
This is a physical card which you can associate with any currency balance in your Payoneer account. It can be used at ATMs, in stores, or online anywhere Mastercard is accepted.
How to order for the Payoneer MasterCard
You can order the card during the application process or from your online account after the registration process is complete.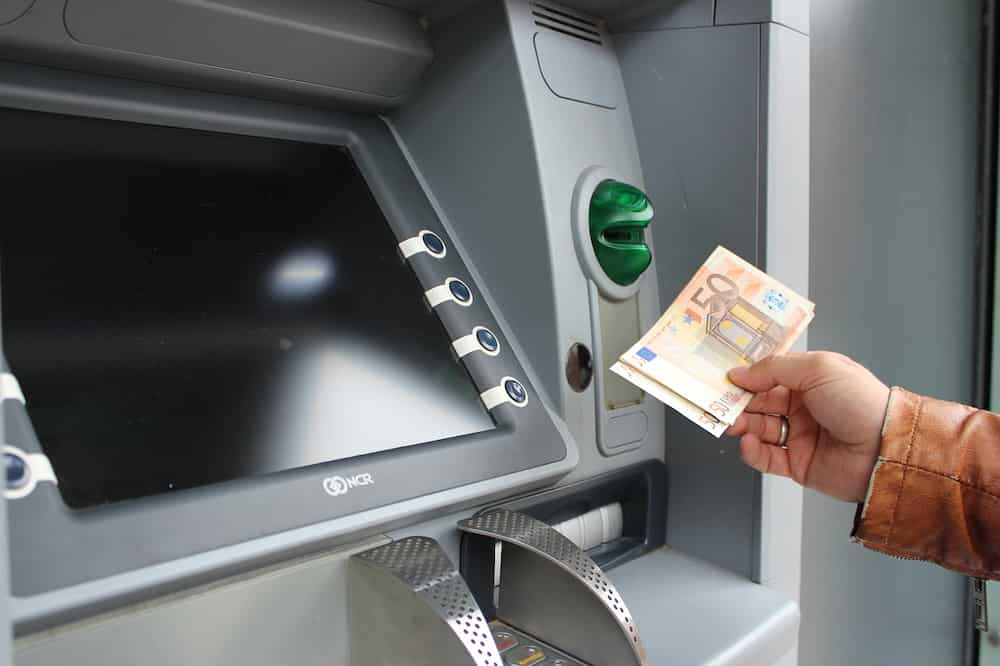 Login in your account.
Select Settings followed by Card Management.
Click on Order a card, then follow the outlined instructions.
You can as well click the Order Card menu item positioned at the top right of your screen, then follow the enumerated guidelines.
How to open Payoneer account in Philippines
The first step of opening a Payoneer account is registering for the account. The Payoneer sign up process is fast and takes less time.
READ ALSO: Korean visa requirements 2020: explaining the details
To create a Payoneer ph account. The following steps are involved.
Go to the company's website.
Click on the register button.
Select Individual or Company depending on the www.payoneer.com account you want to open.
Accurately enter the details required and click on NEXT.
Enter your country in this case, Philippines.
Provide your address line (Briefly describe your location. For example, along 900 San Marcelino Street House no. 453).
Enter your active phone number.
Enter the verification code that will be sent via text message and click NEXT.
Provide the security details required. (Enter the password, select a security question whose answer you will easily remember, and ID, passport or driving license number.)
Enter the code displayed below and click on NEXT.
Provide personal bank details and agree on the terms and conditions.
How to transfer money from Payoneer to bank account
With the Payoneer login details, you can transfer money from the e-commerce platform right into your bank.
Sign in to Payoneer.
From the menu, go to Withdraw and then To Bank Account.
Select the currency balance or card you want to withdraw from.
Select the bank you want to withdraw funds to.
Enter the amount you want to withdraw.
Enter a description for your records if you like and then click Review.
Review the details you entered and confirm the withdrawal.
If you have not yet connected a bank account, you will be automatically redirected to a page for doing so. In case your bank is pending approval, you will be redirected to a Pending Approval page.
How to close Payoneer account
Closing your account permanently can be such a straightforward exercise. However, before doing so, you have withdrawn funds from both the account and the Payoneer card.
You can then follow the steps below.
Log into your email that is registered with the website.
Compose an email giving your honest reason for closing the Payoneer and then send it to support@payoneer.com
Use REQUEST TO CLOSE MY ACCOUNT as the subject.
How to delete Payoneer account
Did you know that you can delete your bank account from Payoneer? If you wish to delete, do so by following the steps below.
Sign in to your Payoneer with the correct username and password.
Click on Settings on the top right side corner.
From the options select Bank Accounts.
A list all the bank account you have provided will appear.
Click on the More button (three dots) and then the Delete option.
Click on Delete again to confirm the action.
It will be deleted after going through the above steps. You can then decide to attach another one.
Can I have two Payoneer accounts?
You can only have one at any given time for receiving and sending payment. One email address can only be used once. Nonetheless, it is convenient to manage your funds through one account rather than multiple ones.
Creating a Payoneer account is a straightforward exercise. Regardless of the country you are in, the steps involved are the same. The procedures above will help you open and enjoy using the e-commerce platform.
READ ALSO: LET online application 2020: A step-by-step PRC application guide
Source: KAMI.com.gh