Doon daw siya natuto! Dr. Hayden Kho Jr. says his video scandal in 2007 became the catalyst for his major transformation
- Dr. Hayden Kho shared how the video scandal affected his life
- According to the celebrity doctor, everything rooted from his childhood
- That experience made him realize what is wrong in him
Dr. Hayden Kho spoke about the video scandal in 2007 which according to him made him realize that he should change for the better.
The cosmetic surgeon said, "In 2007, I got involved in a scandal and I was the most hated man."
Kho did not go into details but he was obviously referring to the video scandal involving him and actress Katrina Halili.
During that time, Dra. Vicky Belo is his girlfriend.
Not only the video scandal was wrong in his life but also his whole belief system as the doctor reveled in the interview.
KAMI learned that the celebrity doctor believe everything began when he experienced something when he was a kid causing him to hate himself.
In an interview with PEP.ph, Dr. Hayden Kho recalled his experience.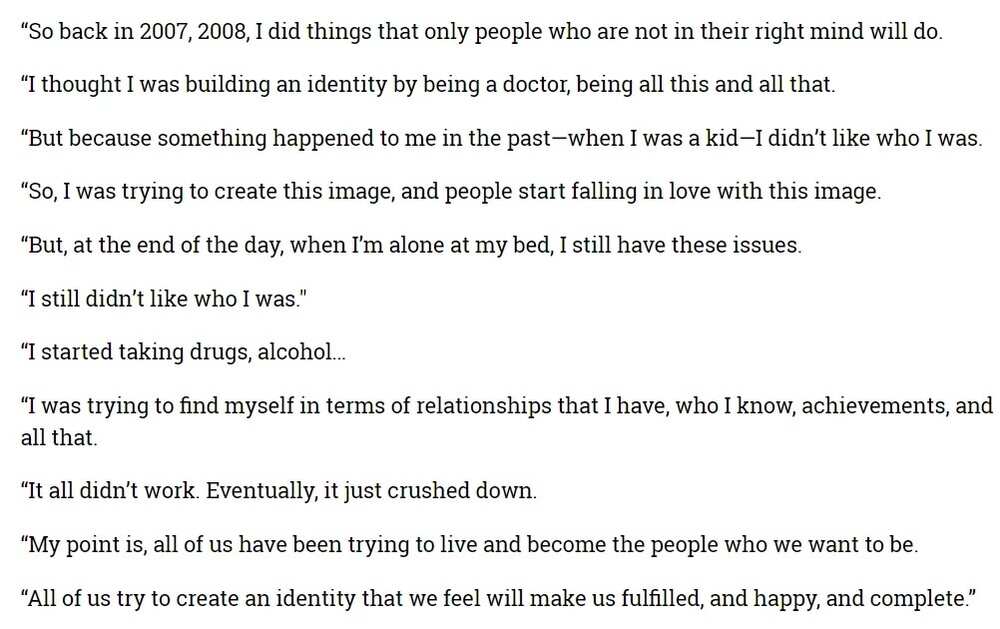 According to him that certain part of his life made him examine closely what is wrong with him.
"The reason why who I was before, why I was doing what I was doing before, is because I didn't know who I am.
"It's a question of identity...
"But I'd like to think now that it's already 2018, things have changed.
"And somehow, I feel that in so many ways, I'm not the same way as before."
When he was asked about in which way had he changed for the better he answered, "The answer that I have shocks me because it's unexpected, especially coming from me…
"My answer—I hope it doesn't shock you—is in a name, and the name is Jesus. He is the solution to the problem of who I am."
Hayden then shared a Bible verse from the Book of John. "Thomas said, 'Lord, we are confused. Show us the way.' Jesus answered, I am the way, I am the truth, I am the life. When I was told that verse before, I did not understand—'I am the way.'
"Until I realized, 'Hey, in my journey, in finding myself, and in transforming myself, that's what I've been looking for. What is the way? What is the right thing to do?
"'If I want to stop doing the things that I don't like doing and start doing the things that I actually want to do, what do I do?'And in this era, there's so many confusing information that we don't know the 'truth' anymore.
"Because I just want to have a better life, and I get the answer like that, 'I am the way. I am the truth. I am the life.'
He then stressed that achieving such transformation is a long process by practicing the four core values that he believes in: humility, spirituality, faith, and worship continuously.
"It's a different system of belief. It's something that is really changing who you are. I feel if you really want to transform yourself, you want to change yourself, you have to start from there. Your being literally have to be changed, to be transformed, and born again."
Hayden tied the knot with Vicki Belo last year.
The couple is blessed with a lovely daughter Scarlet Snow who is turning 3 years old in March.
Social experiment: Would you hug a homeless man? - on Kami YouTube channel
Are you willing to do an act of kindness to a stranger? Find out more in this video.
Source: KAMI.com.gh