5 solid reasons to support death penalty
With the rise of alarming and heart-wrenching crimes in the metro alone – drug addict raped and murdered an innocent three year old, group of friends, who cannot keep their libidos upon themselves, gang raped a working college student while high on drugs – one cannot just close eyes on this issue. Something needs to be done.
For incoming iron-fisted and crime-busting President Rodrigo Duterte, the answer is no less than the capital punishment: death.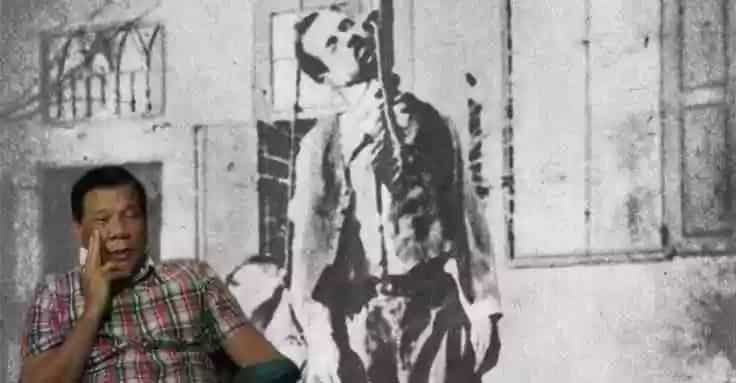 The issue on death penalty has raised more debates today in the country since President-elect Duterte opened the doors on its re-imposition during his three month campaign and continues on insisting it despite the recent sermon of Pope Francis.
However, Vice President-elect Maria Leonora "Leni" Robredo and former Justice Secretary and Senator-elect Leila de Lima are vocal of their opposition. For them, death penalty does more harm than good. But, does it?
The following are strong reasons why people need to reconsider their inherent abhorrence to the death penalty and replace it with openness and acceptance.
READ ALSO: Duterte to push through death penalty despite Pope's sermon
1. To revive people's fear of the consequences of law violation
"We have a society now where obedience to the law is really a choice, an option only," Duterte quipped.
It is not anymore a surprise for Filipinos to see fellow citizens violating the law. One cannot just summon its people to follow a simple traffic rule. There are vehicular accidents left and right and most of it are because of lack of discipline and lack of fear of the consequences of violating the law.
Death penalty may help put this to an end. Even before Duterte sits as president, the country has been witnessing criminals, especially those involved with drugs, surrender and admit themselves to undergo rightful processes.
2. Crime deterrence
Robredo, former human rights lawyer, earlier said that death is not the solution to lower the high crime rate of the country. She believes that it does not prevent the commission of heinous crimes, mentioning the instances of giving such penalty under the Marcos and Ramos administration.
Duterte admitted that "(d)espite the fact that there is the death penalty law at that time, it never deterred the criminals from committing their acts."
But he also rebutted the argument with a question: How can crime be deterred if they never implemented the law? Nobody was even killed, he claimed.
Nothing will deter a criminal than fear of death. Life behind the bars is less feared, even preferred by some who do not have a roof and cannot eat three times a day.
READ ALSO: Pope speaks out on death penalty
3. Retribution
Both the victims and families of the victims of heinous crimes have no voice to shout how they struggle everyday feeling every bit of excruciating pain brought about by injustice. People do not know what they need to go through daily just to move on and let the incident past behind them.
How can the mother of a poor three year old, raped and murdered, sleep soundly at night and move on? How can a hopeless father who drives the jeepney to send his only daughter to a good school look at life the same way again after she was raped and parts of her body were decapitated?
It is because of them Duterte pushes for the death penalty.
"Because this part of the law says, this is retribution. Magbayad ka sa ginawa mo."
"Dito, one-year-old, three months old, nire-rape pinapatay. Anak ka ng—tapos sabihin nila huwag iyang death penalty kasi inhuman?" he said.
(Here in our country, a one-year-old, or three months old, gets raped and killed. You son of a—then they warn us don't implement the death penalty because it's inhuman?)
READ ALSO: Atienza: Minimum of 40 years in prison than death penalty
4. Less expense and less unprecedented offense
Criminals in prisons exceed the limit of people allowed to be inside a jail. They say it is because of lack of fund. Most of them sleep literally beside each other, smelling each other's breath and feeling each other's sweat. They wake up and get fed three times a day. They are even offered livelihood programs and seminars good for the wellness of their being.
Duterte proposes death penalty by hanging which entails an obviously cheaper cost than maintaining their daily needs. The government will, indeed, spend less.
In addition, most crimes nowadays are committed by those already convicted, those who are inside the New Bilibid Prison (NBP). To address unprecedented offenses to be committed by them, it is better to eradicate the root rather than the fruits.
READ ALSO: Palace urges Duterte to study death penalty
5. To discourage taking of innocent lives
They say that imposing the death penalty puts innocent lives at risk, but not imposing it puts more innocent lives at risk especially if we let the heartless criminals live and kill more people.
Yes, no justice system is and would ever be perfect. There is always the possibility of convicting the wrong person, with or without the death penalty, but it is beyond human ability to ever control it. The unavoidability of a mistake should not serve as grounds to completely do away with the death penalty any more than the risk of having a deadly accident should make vehicles illegal.
In deciding between the lesser evil and the most evil, you choose the former. To reiterate, more innocent lives are at risk if we let the criminals live.
Disclaimer: The views and opinions expressed here are those of the author and do not necessarily reflect the official policy or position of Kami.com.ph.
RELATED: Duterte: Death penalty is for retribution, not deterrence
Source: KAMI.com.gh