Driver's license Philippines 2020: requirements, application, restrictions
A driver's license is an essential document to have. However, government transactions can sometimes be frustrating, especially if you don't know what to do. You need to know how to get this document to make your experience smooth and stress-free.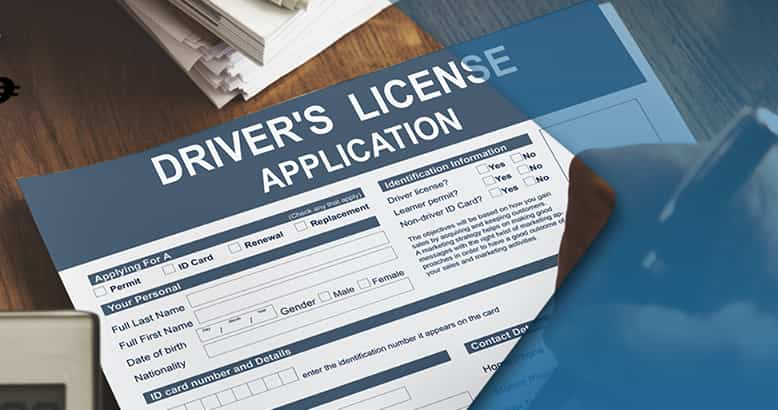 A driver's license is simply a legal document that enables you to drive a motor vehicle anywhere in the Philippines. It is issued through an appointed regulatory board known as the Land Transport Authority (LTO).
Types of driver's license Philippines
The Philippine government issues three types of driver's licenses. The type you receive is dependent on your competencies and driving skills. Below is a description of these three documents.
Student permit
It is a student license that enables someone to drive a motor vehicle. However, one can only drive in the presence of another person who is a holder of a valid license. This permit is valid for only one year. It cannot be altered, amended, or renewed.
Non-professional driver's license
It gives a person the right to drive a private vehicle with up to 4,500 gross vehicle weight. This car can either be manual or automatic.
Professional driver's license
It gives a person the authority to drive both private and public use vehicles. According to the driver's license restrictions, the holders of this permit can drive most types of cars. This includes articulated vehicles.
READ ALSO: Marriage certificate Philippines 2020: sample, form, where to get
How to apply for driver's license
Applying for driving permits in the Philippines requires both written and practical driving exams. This applies to the non-professional and professional driving permits. However, the procedure is different depending on the kind of license you want to acquire. The process for obtaining the different licenses is described in detail below.
How to get student driver's license
You can apply for it at any LTO district office or licensing center. We have compiled a guide on how to obtain this permit.
Qualifications
For you to acquire this permit, you must meet the following criteria:
Should be at least 17 years of age.
An applicant is required to be physically and mentally fit to operate a motor vehicle.
Must be able to read and write in Filipino, English or any applicable local language.
Must have attended at least 15 hours of theoretical driving lessons from an LTO accredited driving school.
Foreign applicants must be 18 years or above. He/she must have been residing in the Philippines for one year from the application date.
Driver's license requirements
The following documents are required:
A dully accomplished driver's license application form.
Birth certificate authenticated by PSA. You will need both the original and a photocopy.
Medical certificate issued by an LTO recognized physician. It should state the applicant's physical and mental fitness to operate a vehicle.
Certificate of Driving Course Completion that proves you finished all the theoretical classes.
Consent of parent or guardian and their valid ID for applicants below 18 years (original and photocopy).
Applicant's passport with visa duration of at least one year from the application date (for foreigners).
Application process
The step by step guide is as follows:
Visit any LTO district office.
Approach the customer service desk. Request for an Application for Drivers License Form and a Checklist of Requirements form.
Fill out the form and prepare the required documents.
Submit the documents to the evaluator for checking.
Recite the Drivers Road Safety Pledge to the evaluating officer. He/she will encode your information and create a transaction number.
Head to the photo and signature taking area.
Wait for the approval of your application.
Head to the cashier and pay the required fee after your application is approved.
Receive your permit and official receipt from the releasing clerk.
Write your name and affix your signature on the log sheet.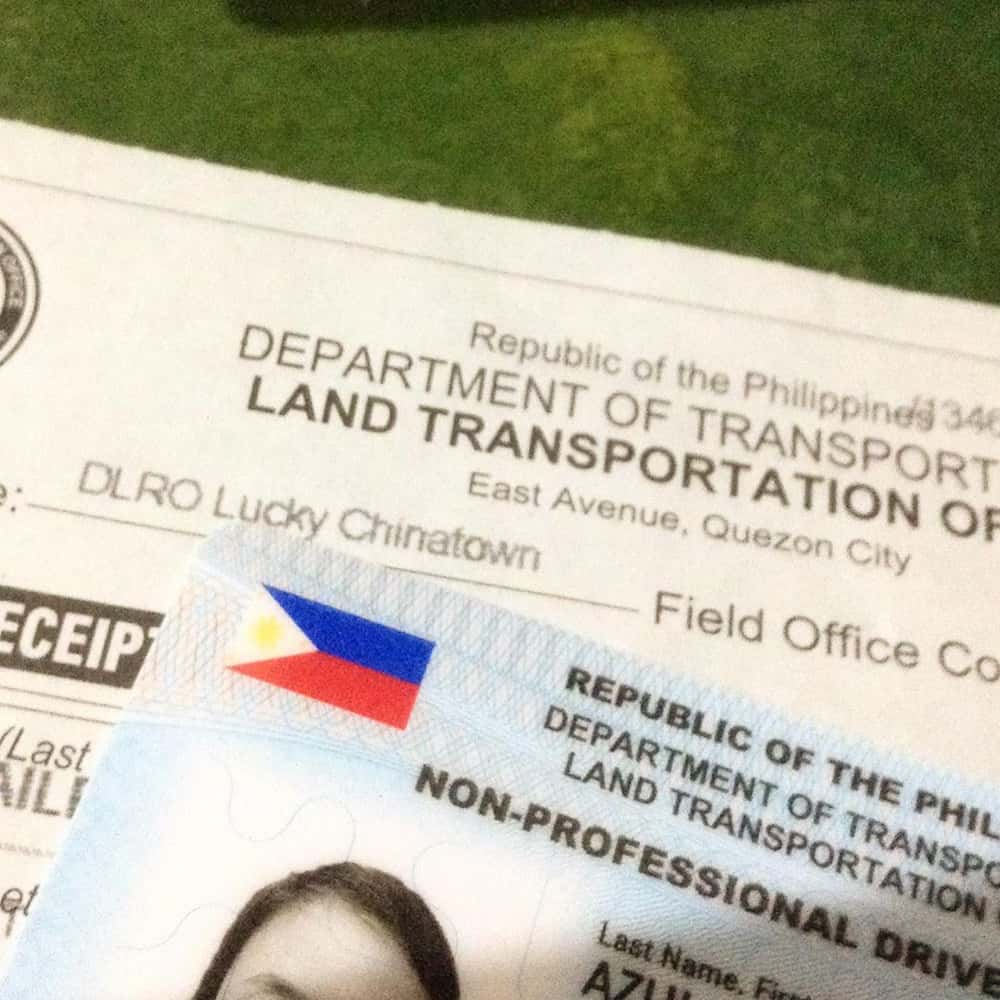 Non-professional driver's license
Holders of this license can drive motorcycles and vehicles such as SUVs, sedans, minivans, and pickups. The following are the requirements and qualifications for applying.
Qualifications
Applicants must have all the credentials of a student permit with the following additions:
Must be a holder of a valid students permit issued at least 30 days before the application of a non-professional permit.
Must have completed a minimum of 8 hours of practical driving lessons by an LTO accredited driving school.
Requirements
Applicants must have all the documents required to apply for a student permit. They should also produce a valid student permit.
Application process
Visit any LTO office.
Submit the required documents to the receiving officer, who will check for completeness.
Receive information from the evaluator on whether you have qualified.
Go to the photo and signature taking area and wait your turn.
Head to the cashier and pay required driver's license fees (wait to be called upon).
Take the driver's license exam and await results. You need a score of 30 and above out of 40 to pass.
Take the practical driving test (If you passed the theoretical test).
Receive consent from the approving officer if you pass both tests.
Receive your permit.
Write your name and affix your signature on the release form.
READ ALSO: PNB branches 2020 in the Philippines: A comprehensive list
Professional permit
This permit allows you to drive almost all types of motor vehicles. Below are the qualifications and requirements you need to apply.
Qualifications
You need all the qualifications for a student permit with the following addition:
Must be a holder of a non-professional driver's license issued at least one year from the application date.
Requirements
The requirements are the same as those needed for a student permit with the following additions:
Must be a holder of a non-professional permit
Must have a clearance letter from Philippine National Police and National Bureau of Investigation. It should indicate that the applicant never been convicted of any offense.
Application process
To acquire this permit, you will follow the step by step guide for obtaining a non-professional license. However, you will only get your permit after passing the tests.
How to get international driver's license
A Philippine international driver's license is issued by the Automobile Association of Philippines (AAP). You will need to visit their offices with the following documents:
Original and photocopy of your Philippine driver's license
Two 2" x 2" latest colored ID pictures (photographed against a white background).
Foreign nationals and dual citizens must present an original passport with a photocopy of the page showing the date of their last arrival.
Application fee of Php 1800.
To apply, fill out an application form at any AAP office, line up, pay and wait to receive your permit.
How to renew driver's license LTO
Driver's license renewal is done at any LTO office for an expired or lost driver's license. For an expired permit, it is done at least one month before the expiry of the current one. You will need to provide your current license together with the other documents you used to apply for it. If you present an already expired document, you will pay a penalty fee.
In case of a dormant permit (expired for more than two years), you will need to retake the LTO exams. You will also be charged a penalty fee for this permit.
How to identify fake driver's license in the Philippines
Genuine cards have security features that you can look out for to verify authenticity. They include:
An embedded 2D bar code fingerprint - driver's fingerprint is encoded.
Ultraviolet ink - when exposed to UV light, the ink fluoresces green.
A security hologram - these are overlays added on the card.
A guilloche security design - a pattern of continuous fine lines with repetitive curves. These are weblike curves embedded on the card's surface.
Laser engraving - the information printed is engraved by laser technology. You cannot remove it without damaging the card.
READ ALSO: How to cancel passport appointment: Explaining in details
How to check if driver's license is valid in the Philippines
You can check for the status of your permit by logging into the LTO website. On the website, enter your driver's license number to check for validity.
You can also visit any LTO office to check for validity or apply for a Philippine license. However, you are allowed to use your international permit 90 days after your arrival date.
How much is the fee for the renewal of a driver's license?
You will be required to pay a renewal fee when replacing it. This driver's license renewal fee is as shown below.
Non-professional - Php 585
Professional - Php 585
However, if your permit is already expired, you will pay a penalty fee. The fees for both non-professional and professional licenses are the same. They are:
Php 75 - 1 day to 1 year
Php 150 - 1 year and 1 day to 2 years
Php 225 - more than 2 years
How long to get driver's license in Philippines
If you follow the required process, you can get your driving license immediately. However, if you fail the practical or written exams, you will have to wait for one month before retaking them. If you fail a second time within one year, you will have to wait for one year before doing another exam.
Tips for a smooth application
Get a medical certificate in advance to help speed things up.
Have all your documents ready before visiting the LTO offices. You can download the ADL form in advance and fill it.
Visit the LTO office early. It will help you avoid the long ques of applicants.
Carry some food to keep you going throughout the day as you wait.
Prepare for the exams by reading.
A driver's license is an important document to have. It confirms that you have chosen to take responsibility for your safety and that of others when driving. We hope this comprehensive guide will help you have a smooth and easy application process.
Source: KAMI.com.gh