POEA address, website, services, e registration, login
In 2018, POEA replaced its old Seafarer's Registration Certificate portal with POEA Online Registration System in a bid to modernize its services. This was an advantageous move, especially to aspiring Overseas Filipino Workers (OFWs), foreign employees, recruitment agencies as well as other government entities. Today, one can use this new system with ease, convenience, and also speed.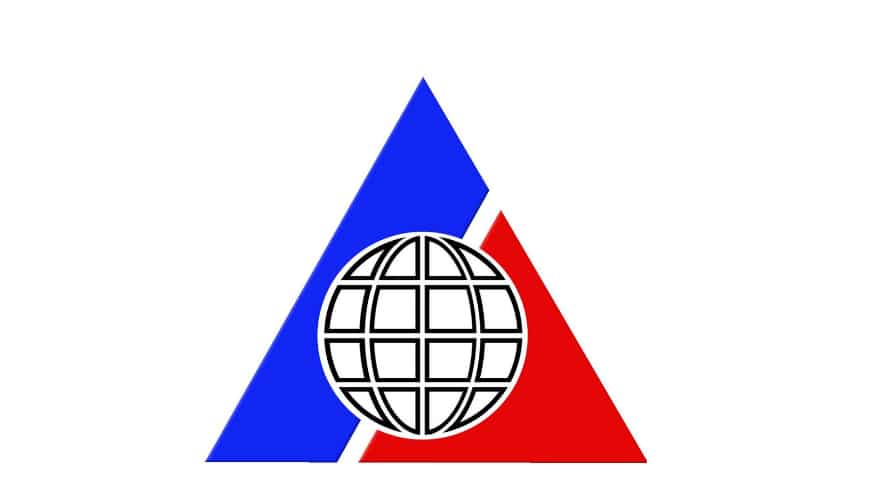 If you are seeking employment abroad, it is essential to know how to register with POEA agency. You should be well conversant with not only the procedure but also the requirements and any associated processing fee. Below is everything you need to know about POEA License Agency, e-registration, website, login, jobs, services, and much more.
What is POEA?
What's the exact POEA meaning? This is an acronym for the Philippines Overseas Employment Administration. It is a government agency responsible for opening overseas employment to Filipino citizens. POEA jobs are from verified and closely monitored recruitment entities in the country. This has over time eliminated online scams and rip-offs. By enlisting in a POEA accredited agency, you are guaranteed to get legit employment opportunities in the country of your choice.
How to apply in POEA
If you crave for POEA jobs in New Zealand or any other country that you have seen being advertised, then you just can't be recruited straight away. There are some procedures you must undergo, one being registration. Here, you will need access to the agency's online portal where you will be required to fill important details.
After verification, secure any POEA work abroad employment. The last step should be obtaining your Overseas Employment Certificate (OEC) via the BM online system. Don't forget to pay all the necessary fees to get the certification.
Why should I even register with the agency?
If you want to enjoy all the benefits you are entitled to as an OFW; then you should enroll in this entity. Whether you are looking for POEA jobs in Canada, USA, or anywhere else, you ought to register with this agency to enjoy the services offered.
POEA registration requirements
For you to obtain a legal OFW status, you should be registered and documented by this agency. You will need the following:
A valid email address: You should be able to access the inbox
Scanned ID picture: It should 2 x 2 Inches and have a white background
Scanned copy of passport and or SIRB
A training certificate: You will need a scanned copy of any certification.
Note that you will not submit any physical documents. Hence, you need scanned copies or just clear pictures. You do not either need to visit any regional office; everything can be done online!
In addition to the above, you will need the following for the procedural part:
Active internet connection of at least 1MBPS
A laptop/desktop or a tablet.
Your PC should be:
Windows 7 or higher
Dual-core or higher
Memory at least 2 Gigabytes
The system admin recommends the following internet browsers:
Google Chrome v. 40 and above
Firefox 46
READ ALSO: BulSU portal grades, sign up, login, activate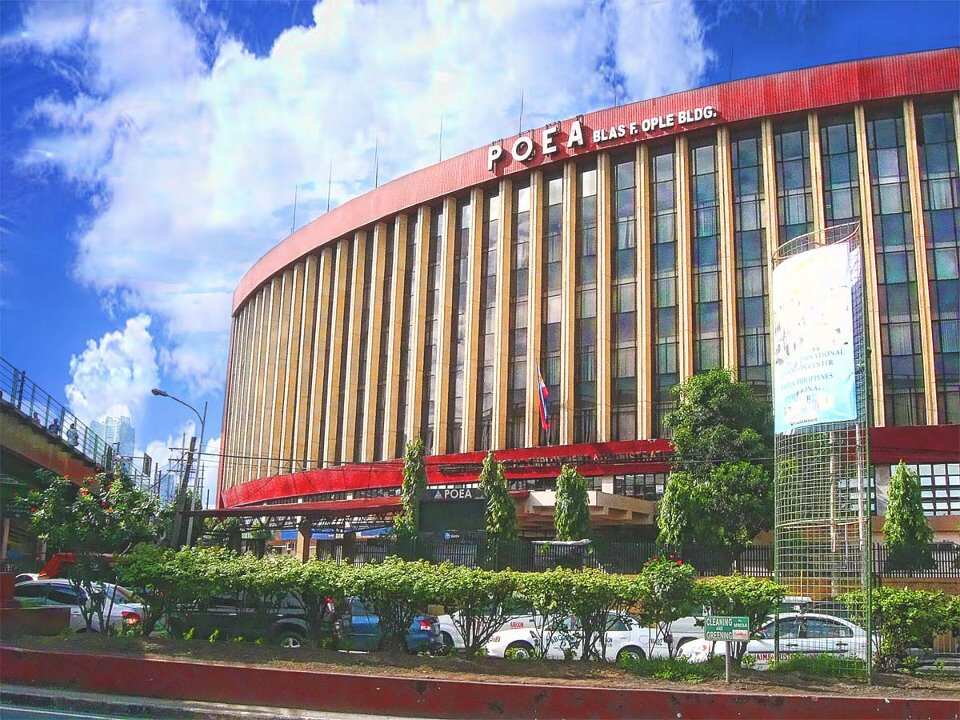 POEA e registration procedure
Below are the simple steps you have to undertake to enroll in the platform:
1. Connect to the web: Open your PC's Wi-Fi connectivity and tether it with your mobile gadget and any public or private network. You can alternatively use a LAN cable connection or head to the nearest cyber café.
2. Open your browser: You can use Google Chrome, Opera, Safari, Firefox, and so forth. Just launch your start menu using the "Windows Key" and tab on the specific browser.
3. Go to the POEA website: On your browser's search tab, type in POEA address and press the "Enter" key.
4. Register a new account: Tap the "Register" button located on the footer:
5. Accept the Term of Use: Read through all the terms and understand them, you can choose not to read them and click straight on the blue button:
6. Fill in your personal details: The following fields are mandatory:
First name
Middle name
Last name
Suffix name
Gender
Email address and username
Your date of birth
Passport number and its expiry date
You should note that:
Only use an active email else you won't continue to the next step
If your email has not been verified, do not create another account by altering your information.
All the details provided should be correct. You can be barred from using this system ever again if caught, providing such information.
You should contact the Manpower Registry Division through the contacts listed in this write-up if you encounter any challenges.
7. Tap on the "Register" button: This is a blue button located on the website footer. You have to fill in all the information before pressing it.
8. Successful Registration: If all the details you provided were all correct, then you will see this page once you are done with the step above. You should tap the 'Home" button:
9. Verify your Email address: Navigate to your inbox and locate an email from the system. It will contain your temporary password. Copy it using the right-click menu or just the "Ctrl" key + "V." Click on the link to login.
10. POEA login: Provide your email address and the Temporary Password you copied from your inbox. After, tap the "Login" blue button:
11. Change your Password: A popup will appear as soon as you hit the "Login" option, prompting you to change your credentials. Make sure you set a password you can always remember.
12. Attach a profile picture: You will be redirected to your account home page. Tap to upload a passport-sized photo:
You should then click on "Choose File" then "Upload" button:
13. Complete your Profile: Tap "My Profile" some details which you entered during the registration phase will be prefilled. Complete the form and tap the update profile option:
14. Add your education and experience details: On the left-hand side menu, you will clearly see these options. Tap on them, then fill out all the required information. Don't forget to be saving your profile once you edit or add anything using the save button:
15. Fill in your work experience: Attach all the relevant certificates to support your claims in the "Documents" section
16. Print your Resume: Tap on the "Resume" option from the left-hand menu. You should click on the print resume button. Remember, this is an optional step.
How to retrieve username and password in POEA
First, you do not need a username to login but rather an email. Suppose you can't retrieve your password, what should you do? Use the simple procedure below:
Navigate to the e-registration portal.
Click on the "Forgot Password" button.
Enter your email address.
Specify your date of birth: This is only meant to ascertain whether you are the actual account owner.
Tap the "Forget Password" button.
Finally, just follow on-screen instructions to reset it. You might need to retrieve a temporary PIN sent to your email address.
How to activate e registration in POEA
You can only make your account active by completing all the steps in the above guide. Hence, you will need all the requirements listed in this write-up. You will then navigate to the e-registration portal, sign up using your email and the required details. Next, you have to log in using the temporary password sent to your account.
Finally, edit your profile, education details, experience information, and attach all the documents that verify your qualifications claims. Your POEA account should be active by now.
POEA job hiring
Once you are done with the above procedure, you should check vacancies. Tap on the "Job Vacancies" button to see POEA Poland, USA, Israel, Kenya, and worldwide opportunities.
How to get OEC in POEA
OEC is a proof document issued by the agency to approve that you can travel to the outside world. This should be your next step once you secure employment. To acquire it, you need the following:
Passport with at least six months 'validity from the date of departure
A valid work visa and work permit, or any other equivalent document
A verified employment contract or even an offer for employment
To apply, navigate to the BM online processing system via:
You should provide all the necessary information. Finally, you should pay the required fees.
READ ALSO: UE portal student, faculty, login, change password
OEC payments
You will shell out the following in cash:
OEC processing: SG$3.00
Contract verification: SG$17.00
Contract authentication: SG$42.50
OWWA membership: SG$36.00
Expedite authentication: SG$17.00
POEA services
The entity offers the following services to OFWs:
1. Program thrusts
Industry regulation
Employment facilitation
Workers protection
2. Core functions
Industry regulation
Employment facilitation
Worker's protection
General administration and support services
3. POEA e services
The agency offers the following online services:
OFW record online appointment
Manpower registry (e-Registration)
Balik-Manggagawa online processing system
Online Pre-employment Orientation Seminar (PEOS)
Registration for seafarers
Verification of status of recruitment agencies
Authentication of the agency's job orders
SRA/LOA online application system
Adjudication cases monitor
POEA address and contacts
In case of any technical difficulties, reach out through the following helpdesk POEA addresses:
Head office location: Blas F. Ople Buiding, Ortigas Avenue corner EDSA, Mandaluyong City
Email: info@poea.gov.ph
Phone 1: 722-11-44
Phone 2: 722-11-55
Phone 3: 722-1172
Phone 4: 722-1146
Phone 5: 722-1173
Official website: poea.gov.ph
If you have a passion for working overseas, then you should enroll in the POEA e-registration portal to enjoy maximum benefits as an OFW. The agency will help you identify any authentic job vacancies through its Government Placement Program.
READ ALSO: Philhealth: login, registration, membership, benefits
Source: KAMI.com.gh