Civil Service Exam 2020: Tips on how to apply and pass, schedule
Nothing is as lovely as living and working in your country. You can choose to slog in the local corporates, in the government, or even in non-governmental organizations so that you can serve your fellow countrymen. To achieve this in the Philippines, then you should apply, do, and pass the Civil Service Exam.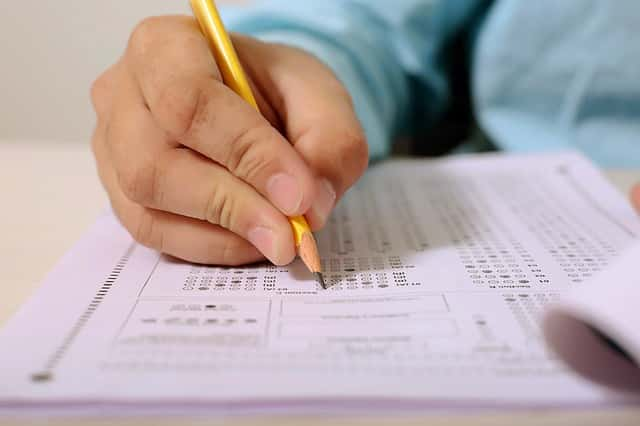 If you are among the job seekers in the country who love serving the Philippines government, then you are in the right place. Whether you just completed your diploma, degree, or even masters, here is everything you need to know about the Civil Service Exam 2020 schedule of filling and much more.
What is Civil Service Exam?
Civil Service Exam (CSE) is a yearly eligibility examination that is taken by individuals who need to pursue a career in the Philippines government.
The test is conducted and managed by the Civil Service Commission (CSC), which is a constitutional agency responsible for overseeing the screening of prospective civil employees. Passing CSE is mandatory for anyone who wishes to secure a government job.
What is the difference between professional and subprofessional in Civil Service Exam?
Before taking CSE, you should first know which type of examination is suitable for you. There are two levels, namely, professional and subprofessional. Both of these are so different and should be done under unique circumstances.
The subprofessional level will only allow you to take first-level government jobs such as administrative work, clerical, and so forth. The test is taken by examinees who spend less than four years in college.
On the other hand, the professional level will qualify you for both second-level and first-level government jobs. You have a wide range of opportunities, from clerical to technical and other managerial positions. You should be a graduate of a four-year course to qualify.
Civil Service Exam coverage
CSE is an aptitude examination. Just like the college entrance test, CSE also has multiple-choice questions in English, Filipino, General information, and even Mathematics. This is meant to ascertain if you are fit to hold a public office. The test will major on:
Ethical standards and code of conduct
Human rights and peace concepts
The country's constitution
Environment protection and management
Here is a more detailed and in-depth look at the exam's coverage under various levels:
Professional
Grammar as well as correct usage
Analogy
Numerical reasoning
Logic
Paragraph organization
Vocabulary
Reading comprehension
Done in 3 hours 10 minutes
Subprofessional level
Grammar as well as proper usage
Clerical operations
Paragraph organization
Numerical reasoning
Reading comprehension
Vocabulary
Spelling
Done in 2 hours and 40 minutes
Civil Service Exam modes
You can take CSE in two ways, namely:
1. Pen-and-paper test (PPT): This is a traditional method where candidates use opens to circle shades on a paper.
2. Computerized examination (COMEX): No use of pen or shading circles on the answers
Both of the above have different application processes, schedules, and fees. However, they have the same difficulty level, set of questions, and time limit. Hence, there isn't one mode which is more advantageous over the other in terms of probability of passing.
Civil Service Exam requirements
There are no grade limitations in this test; all you need to fulfill are the following:
Be a Filipino citizen
You should be over 18 years at the time of application
Applicants must have a clean criminal record. You should not have taken part in CSE irregularity, smuggling illegal dr*gs, drunkenness, dishonesty, and so forth.
Additionally, you shouldn't have taken the same CSE level within the last three months to the exam date
You should not have a dismissal record from the Filipino military or government.
READ ALSO: Silliman University courses, fees, entrance exam, contact
Note that some people do not need to take the test to become qualified to hold public offices. They include:
Bar test passers
Board exam candidates in the pass list
Honor graduates from state universities and other institutions
The above people should obtain a Certificate of Eligibility in their respective regional CSC or Field offices. There are still some criteria that they have to meet to be awarded the certification.
Civil Service Exam application requirements
If you have fulfilled the above prerequisites, then the next step should be preparing the following documents for ease in the application:
1. Recent passport-sized photos: You will need 4 ID pictures clear and taken within three months to the date of application. Your name should be handwritten at the picture's white background. COMEX candidates do not require passports.
2. Civil Service Exam form: Download it from the CSC website, print it, and fill in all the relevant fields. You can alternatively get it from any regional CSC office.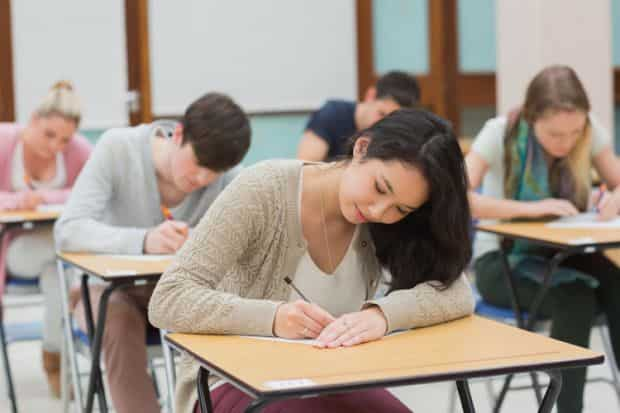 3. A valid ID card: Photocopy your ID and attach it to the forms. Below is a list of the acceptable identity cards:
Driver's license.
Philippine Passport.
BIR I.D. (either the TIN card or the ATM type with picture).
PRC License.
Voter's I.D.
SSS I.D./GSIS I.D./UMID.
Philhealth I.D.
NBI Clearance.
Police Clearance or Police Clearance Certificate.
Postal I.D.
Barangay I.D.
Current Company I.D. for employees and school I.D. for students
Seaman's Book
HDMF Transaction I.D.
PWD I.D.
Solo Parent I.D.
Senior Citizen's I.D., and
CSC Eligibility Card
Any other Identity card is not acceptable. If your ID doesn't show your date of birth, then attach a Birth Certificate.
READ ALSO: 2018 Bar exam results are out; only 1,800 of 8,155 hopefuls passed
How to apply for Civil Service Exam
You can apply CSE via the traditional Walk-in or their online portal as discussed below:
1. Pen-and-paper test
Visit any CSC office to do the whole process personally. You will need to submit a complete CSE form to any CSC or Field office where you intend to take the test from. Finally, pay an examination fee of Php 500.
2. COMEX
You can decide to apply through the COMEX portal. Register a new account and follow the prompts.
Make sure you choose and reserve your exam slot via the COMEX reservation portal. Here you will pay Php. 680.
Civil Service Exam schedule 2020 Philippines
PPT Exams will take place on 15th March 2020. According to the Schedule of Civil Service Exams, COMEX exams will take place as shown:
For SubProfessional who booked before February 7, 2020, 8:30 a.m - February 12, 2020
For professions who will reserve by March 19, 2020, at 8:30 a.m. - March 26, 2020
For professional examinees who book by April 16, 2020, at 8:30 a.m. - April 23, 2020
Professional candidates with reservations by May 7, 2020, at 8:30 a.m. - May 14, 2020
Professional test students who reserve by May 28, 2020, at 8:30 a.m. - June 4, 2020
What to bring during Civil Service Exam
So, how many items in the Civil Service Exam should you carry?
Blackball pen(s)
CSC Receipt
Notice of school assignment copy: Only applicable if you can access ONSA
Original and photocopy of ID card
Water or any other beverage
Do not bring:
Alcohol
Mobile phones
Calculators
Dictionaries
Smartwatches and so forth
How to pass Civil Service Exam
Below are some tips that you should master to pass the test.
1. Know the coverage: Before even beginning preparations, it is mandatory to understand what your level will cover, and what types of questions are likely to be asked.
2. Never rely on luck: Do not enter the exam room without studying correctly. Passing this test requires a lot of discipline and also hard work.
3. Do not cram, understand: Build your stock knowledge. Do not use the wrong approach of memorizing most of the details as questions change every year.
4. Enroll in a refresher course: This will give you a chance to understand the difficult concepts.
5. Listen to the examiner: Make sure you understand all the rules. Sign the Civil Service Exam room assignment picture-seat plan and the attendance sheet.
6.Pray: Prayer combined with hard work yields success.
7. Do not leave blank spaces.
You should follow the Civil Service Exam steps listed in the above guide to register and make a reservation. You also need to master your schedule to prepare adequately and show on time for the examination.
READ ALSO: Congratulations to all new attorneys! Full list of Bar Exam 2017 passers
Source: KAMI.com.gh