NMAT 2021: schedule, exam date, requirements, registration in Philippines
Since 1985, Filipino medical schools require potential medical students to pass the NMAT test before admission. The institutions treat this exam's results as projections of each individual's mental capacity to handle medical degree studies.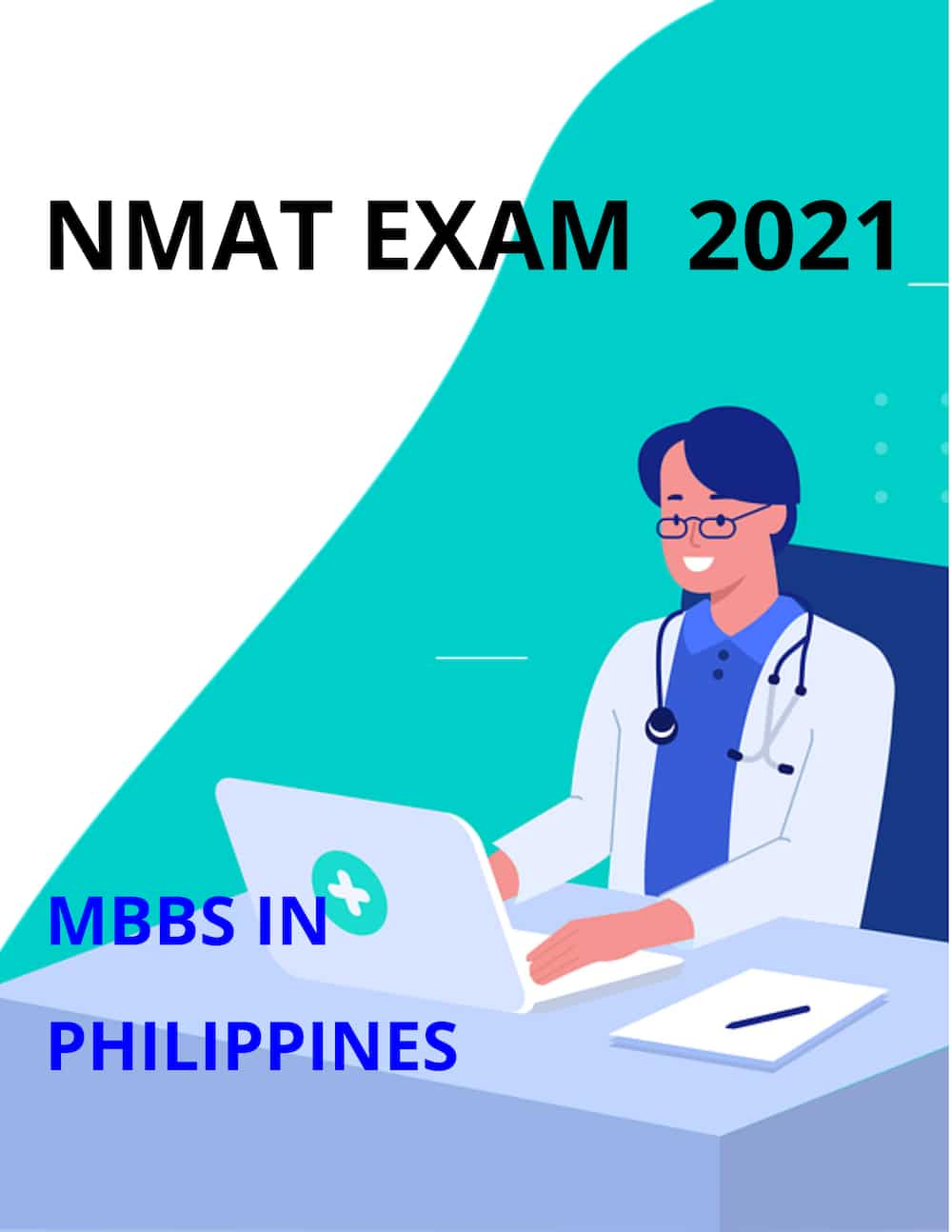 All top medical schools in the Philippines have NMAT cut-off points. Prepare well for the exam because Filipino medical universities do not admit anyone scoring below their NMAT score points. The cut-off points are not meant to scare you but motivate you to study more.
Vital information about NMAT in 2021
Please do a background check about the test's schedule, requirements, registration, and some useful tips for passing the exams. Below are crucial things you should know about NMAT Philippines:
What is NMAT meaning?
NMAT is an acronym for the National Medical Admission Test. The Commission on Higher Education (CHED) authorizes the Center for Educational Measurement Inc. (CEM) to standardize and carefully design this exam.
NMAT schedule 2021
The test is an equivalent of America's MCAT exams. Registration is done twice per year; Part I (March/April) and Part II (October/November). CHED and CEM choose and announce exams for both local and abroad applicants. Here is what you should know about the NMAT 2021 exam date Philippines:
Exam registration was on 2nd-26th March.
Online registration on the NMAT website was free.
NMAT 2021 exam dates are from 29th-30th April, 2nd-26th May, and 8th-11th May 2021.
The Philippines NMAT exam is online in 2021.
NMAT reviewer
The exam's first part is a 3-hours-test while the second part lasts 2.5 hours. Here is an overview of Part I and II NMAT coverage:
1. Part I
It tests your mental ability and comprises these subtests:
Verbal: This includes word analogies and reading comprehension questions.
Quantitative: Fundamental operation, problem-solving, and data interpretation questions.
Perceptual acuity: Expect hidden figure, mirror image, and identical information quizzes in this section
Inductive reasoning: The questions cover figure series, grouping, number, and letter series.
2. Part II
The section consists of questions that test your understanding in:
Biology: Covers unity and diversity of life, cells and cellular processes, genetics, the world of plants and animals, development, life processes such as regulation and homeostasis, organisms, and their environment.
Physics: Mechanics, thermodynamics, vibrations, waves, optics, electricity, magnetism, and modern physics.
Chemistry: Expect general, analytical, and organic Chemistry.
Social Sciences: Psychology and Sociology.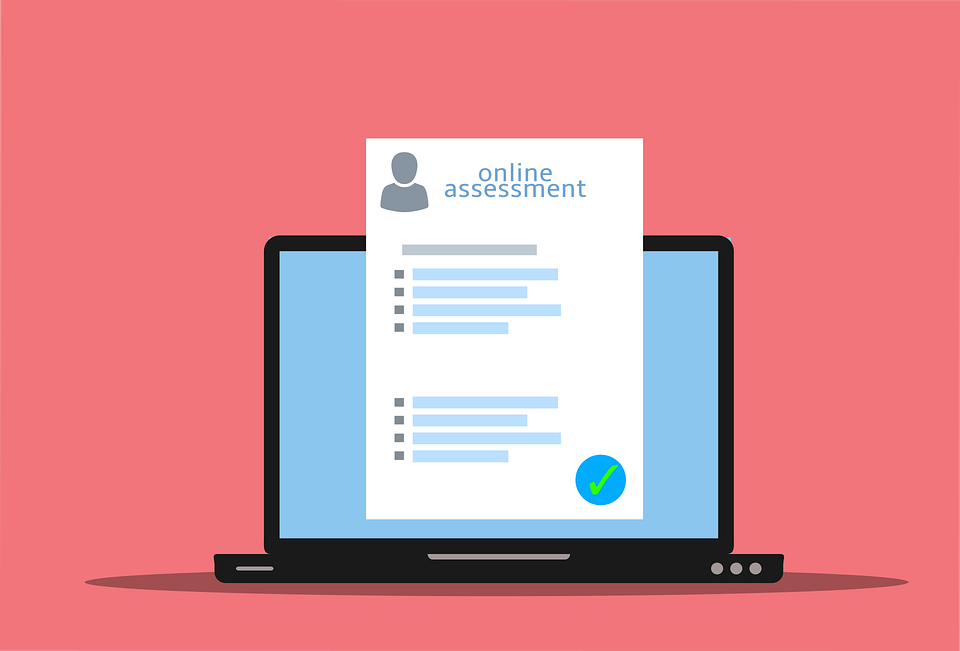 What are NMAT test requirements?
The test makes the public trust medical professionals more. It elevates the medical profession to a higher competence level and proves to the people that the Filipino education system chooses and natures the best medical experts in the country. CEM has strict NMAT requirements that every applicant should meet. They include:
Valid email address: You will receive a verification code in your email's inbox.
A digital photo: It will be displayed on your report form and all your application documents. The following guidelines should be adhered to:
It must be a six months old photo.
The picture should be clear; this makes sure that there can not be doubts about your identity.
Only the face and shoulder are supposed to be included in the photograph.
It should not be a scanned picture.
The photo should match your appearance on the day of the NMAT test. If you have beards on, then you should not shave.
Its size should be 2" x 2", colored and with a white background.
The photograph pixel dimensions should be in a square aspect ratio. Its height must be equivalent to its width, and the minimum dimensions are 600 x 600 pixels.
Its size must be less than or equivalent to 2 MB.
It should only be in a JPG file format.
Failure to fulfill the above requirements will automatically lead to inconveniences and a lot of delays.
3. Application fee: You will need a total of PHP2,000 for the complete procedure as broken down below:
Registration fee: PHP500
Test fee: PHP1,500
American residents need a total amount of $380. That is $30 for registration and $350 to cover test development costs, processing of NMAT application form, test administration, answer sheets, printing, and delivering your results.
The registration fee is non-refundable, but other NMAT charges are 90% refundable. Also, your payment is only valid for the test date given during registration. If you plan for a retake or want to do the exam later, you will repay the registration fee to get the new application number and bank reference number.
4. Documents: You will need the following:
A valid government-issued ID.
Transcript of records, certificate to graduate, certificate of enrolment, or a true copy of your grades.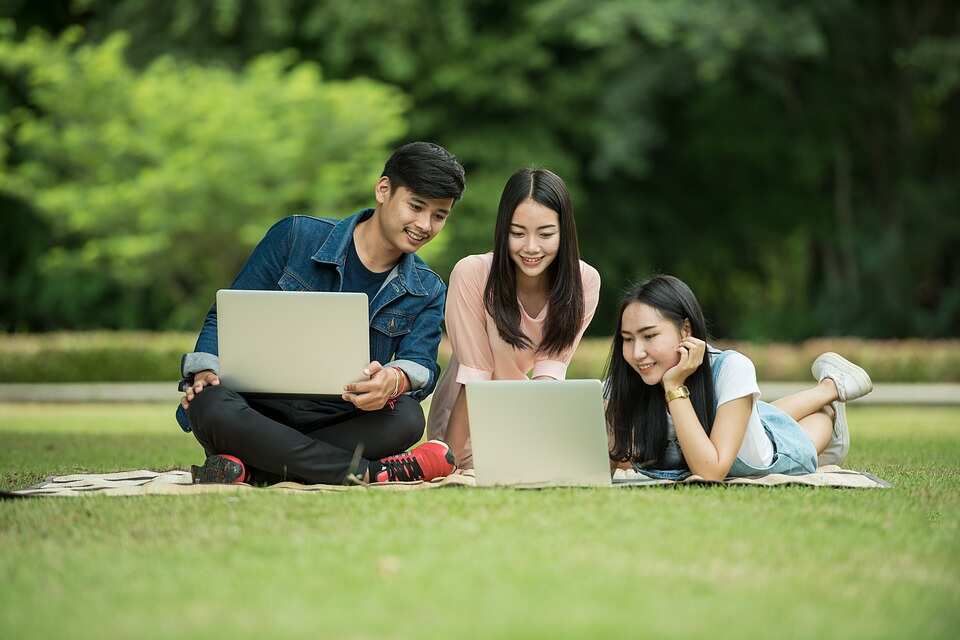 Who is eligible for the NMAT test?
These are the people who are legible to sit for the test:
Baccalaureate degree graduates who secured not less than 50 percent aggregate in the final year of graduation.
Graduating college students at the end of the current school year.
Students on their second-year program in the UP College of Medicine Integrated Liberal Arts and Medicine (INTARMED), or in the UST Faculty of Medicine and Surgery Bachelor of Science in Basic Human Studies (LEAPMed - Learning Enhanced Accelerated Program for Medicine).
Those who took NMAT but failed to reach the minimum cut-off score.
Those with valid NMAT who want to improve their scores.
How to take NMAT
These are the things you should do:
First, make an NMAT online application whereby you need to provide the required details, upload a picture, a valid ID, and other documents required.
Pay the registration and test fee using the recommended payment methods.
Prepare for the test by taking NMAT sample questions. They are accessible after a successful and complete registration exercise.
Show up on the scheduled exam date and do the test.
NMAT registration process
Choose one exam date when registering. NMAT rejects registration and holds the registration fee of anyone who registers multiple times under different test dates and email addresses. Here are NMAT online registration steps:
Visit the CEM NMAT registration website.
Click on CREATE NEW ACCOUNT.
Enter a valid email.
Prove that you are not a robot by taking the Google reCAPTCHA test.
Tap the Open New Account button.
Verify your email address by checking the NMAT verification email, then tap on the link sent in the email.
Login to your account, fill the NMAT Registration Form, upload your ID photo, and save the information.
Choose your preferred payment channel in the online portal.
Check your email for payment instructions and pay the applicable fees.
Check your email for payment confirmation receipt from the payment partner and NMAT.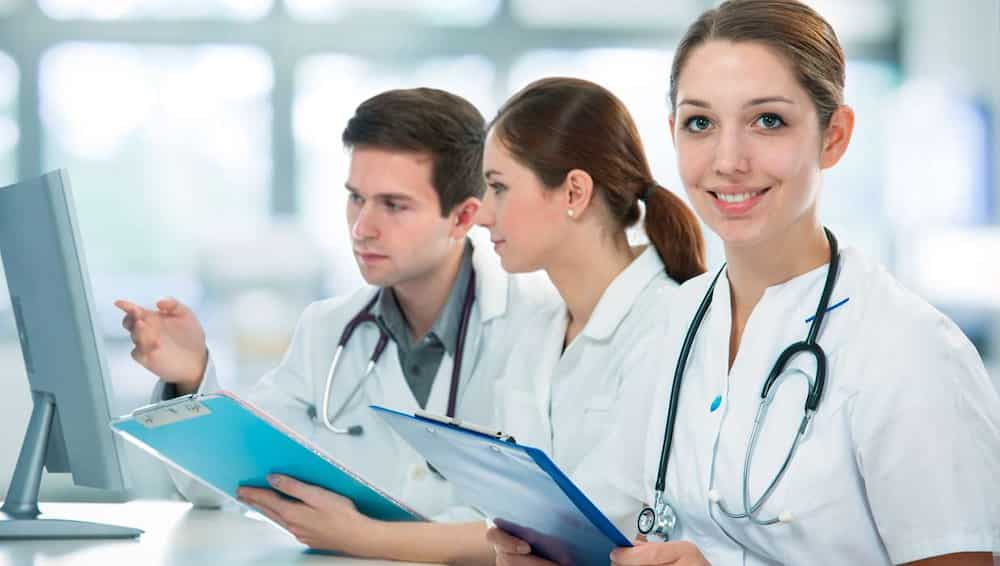 NMAT application and test fee payment
If you do not pay the registration fee on time, you will not be assigned an examination room. Remember, you are not fully registered if you haven't paid the amount, even if you have already downloaded the forms, printed them, and perhaps sealed them.
Call the NMAT Secretariat if you don't receive a payment confirmation receipt from NMAT within 2-3 days after paying or in case you encounter difficulties in this part. Here are some payment channels to use:
1. Credit card payment (Recommended)
You do not need to walk to banks to make payments. As soon as you have completed the transaction, you will receive an email with your registration forms. International students can only use this method.
2. Over the counter payments
Use the Bank of the Philippine Islands (BPI) and Banco de Oro (BDO) branches countrywide. Only cash payments of Php. 1900 is acceptable. You might pay an additional amount for the service offered. Walk into the mentioned banks with the reference number that appears on your registration form. Fill out the deposit slip with NMAT fee details.
3. Dragonpay
Pay via Dragoppay and wait for a payment confirmation receipt. If you do not receive the receipt, call Dragonpay via +63-915246-5046, +63-961325-6153, or +63-(2)8655-6820 on weekdays between 8:00 am to 6:00 pm. Have proof of payment that shows the payment date and amount. It is a copy of the deposit slip or official receipt from your payment channel. Present a copy of Dragonpay payment instructions.
4. E-wallet
NMAT takes 10-15 minutes to update your payment status. Always pay before the registration deadline so that there is enough time to handle payment disputes.
How to revise for NMAT
As soon as you have made payments, you can access sample questions from the NMAT portal. Here are some NMAT tips to help you pass the exams:
Do not change your learning style: At this point, you clearly know the study tips or techniques that work for you.
Discover your strengths and weaknesses: The test is similar to UPCAT and the civil service exam. Take sample questions and analyze your weaknesses.
Know the coverage: You cannot start reading unless you know what will be covered in the exam.
Take time-pressured tests: They will improve your speed and help you answer all questions within the limited exam time.
How to prepare for NMAT Philippines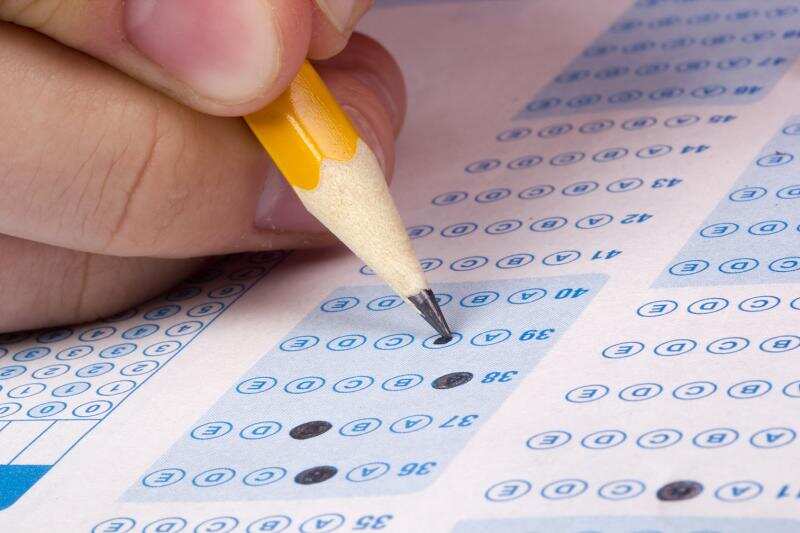 The following points will help you in your preparation stage:
Get enough sleep before the exam: Lack of sleep might worsen your concentration and final performance.
If possible, visit any NMAT review center to prepare adequately and discuss challenging questions with your peers.
Conduct a pre-visit to the exam center a few days earlier: This will help you familiarize yourself with the traffic condition, the room you are assigned to, the area, and if the exam center has air conditioners and so forth.
Arrive early on the test day: This should be a few minutes before 7.00 am as you are supposed to be inside the testing rooms before 7.15 am
Bring along a packed lunch: The one-hour lunch break might not be enough for you to visit restaurants outside the center. Chances are they might have long queues.
What to bring in NMAT test site
Have the following when you enter the test site:
Valid ID: It should be among the ones listed in the requirements section.
NMAT examination permit.
Three or even four sharpened HB pencils.
Quality erasers.
You should also wear a decent casual dress code that suits any room temperature. Have a transparent bag or envelope to put in your personal items.
Prohibited devices
You should not have with you the following:
Cellular phones or smartphones, and tablets
Recording or photographic devices such as voice recorders, cameras, and translators.
Listening devices or any media players such as iPods and MP3/4 players
Calculators
Digital, smart, alarm, beeping, or calculator watches
Digital assistants, any beepers, fitness-tracking gadgets, or even electronic cigarettes
Books, blank sheets, dictionaries, printed materials, and so forth
Ink pens and felt-tip markers
Rulers, set squares, mechanical pencils, T-squares, or mechanical erasers
Briefcase or handbags/backpacks
Weapons, firearms, or any sharp-like objects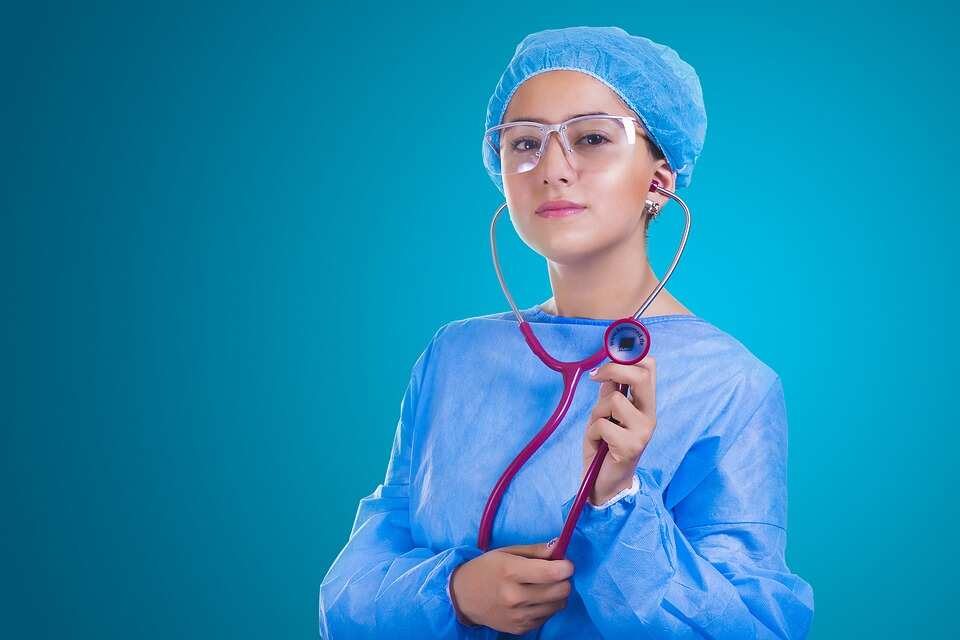 NMAT test results
An electronic copy of your grades is usually ready by 20 days from the examination date. To access them, you need to go to the CEM website and click on online results. You will then be able to download an electronic copy. Note that this is not a valid certificate for admission purposes. It helps you see your NMAT score and decide which school you will join.
An original copy of your Exam Report Form (ERF) will be delivered to your mailing address, as you indicated during registration. Independent courier companies are contracted, and delivery might take even a week.
How many times can you take NMAT Philippines?
There is no specific number of limits an examinee can take this test. However, there is no point in taking it while you haven't prepared adequately. You will have wasted your time, money, and resources repeating the same exam over and over. You can always apply for a 90% refund during the registration period if you aren't ready to take the NMAT examination.
NMAT contacts
In case you have any inquiries, contact NMAT on weekdays between 8:00 am to 5:00 pm. Here are the contacts:
NMAT secretariat
Phone 1: (02) 813-3686
Phone 2: (02) 813-3691
Phone 3: (02) 892-1682
Phone 4: (02) 813-3695
Phone 5: (02) 813-3694
Working hours: Monday to Friday 8.00 am to 5.00 pm
Email: nmat@cem-inc.org.ph
Website: cem-inc.org.ph
NMAT CEM office contacts
Phone 1: O999.221.2620
Phone 2: 0999.221.2609
Phone 3: 0999.221.2621
Phone 4: 0999.11.2545
Email: nmat@cem-in-org-ph
Latin honors and Stellar GPA do not qualify you for the best medical schools in the Philippines. Your NMAT score and ranking are equally important; therefore, do not take the test for granted. It holds your future as a medical student since medical schools use it to evaluate and screen applicants seeking admission and select qualified people only.
READ ALSO: Philippine Normal University courses, admission, address, tuition fee (2020)
Kami.com.ph posted crucial information you need to know about Philippine Normal University from courses, admission, address, and the tuition fee. The institution is one of the oldest and most reputable Filipino higher learning institutions.
The public research university is in Manila, Philippines. Moreover, it is internationally known as the primary center of excellence in education and leadership training in the Philippines and Asia.
Source: KAMI.com.gh