Bicol University website, application, courses, tuition fee, contact (2020)
Bicol University is a regional state and research institute that prides itself on offering quality education. It ranks as one of the best universities not only in the Bicol Region but across the Philippines.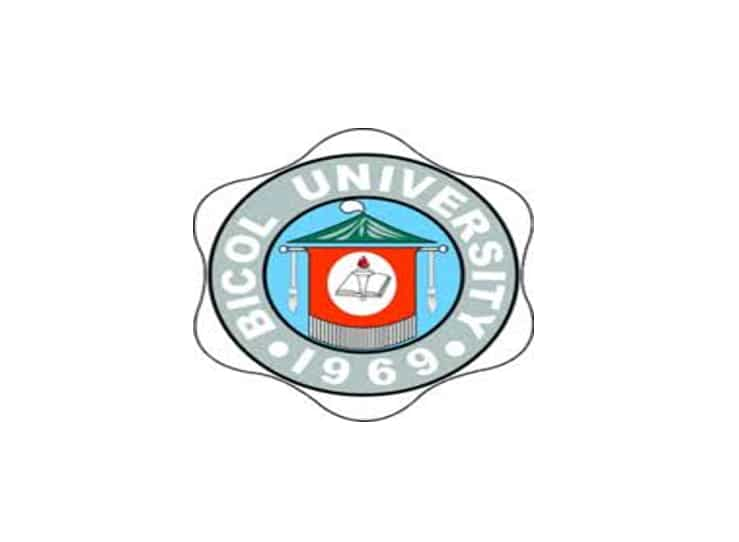 Bicol University fee is partially subsidized by the Filipino government with the aim of ensuring that learners across the country get proper access to education. To ensure great performance, learners should undergo Bicol University evaluation. For students to join this prestigious institute, they ought to pass the BUCET.
Bicol University history
The school was established on 21st June 1969 by the Republic Act 5521 virtue. Six educational institutes were merged to form the first State University in Region V. They were:
Bicol Teachers College (BTC)
Daraga East Central School (DECS)
Albay High School
Bicol Regional Schools for Arts and Trades (BR SAT)
Roxas Memorial Agricultural School (RMAS)
School of Fisheries
When the six merged to form one institution, Bicol University logo was also changed.
How to enroll in Bicol University
To register in the school, incoming first-year students are required to sit for Bicol University College Entrance Test (BUCET), which comprises tests in Reading Comprehension, Science, Mathematics, and English. The composite rating of BUCET for each individual learner is used in admission.
Bicol University online application
Applicants should register within the stipulated registration period by filling out the prescribed forms and paying the required fees. Learners enrolled during the preceding semesters, including the summer session, ought to undergo the re-enrolment process. This is done once they present a clearance duly signed by the dean as well as the other concerned officials.
The following are the three significant steps for Bicol university online registration:
Online application: Duly fill out the Bicol university application form upon which you will get a queued date with a reference number.
Save the date: Save and print the application form together with the queued date and reference number. Bring the printed form as well as other requirements to the Admissions Office.
Proceed to the Bicol University Admissions Office: Present the application form and pay BUCET Testing Fee of Php 250.00. These charges are free for Filipino first-year students.
READ ALSO: University of Manila: courses, contact, fees, notable alumni
Courses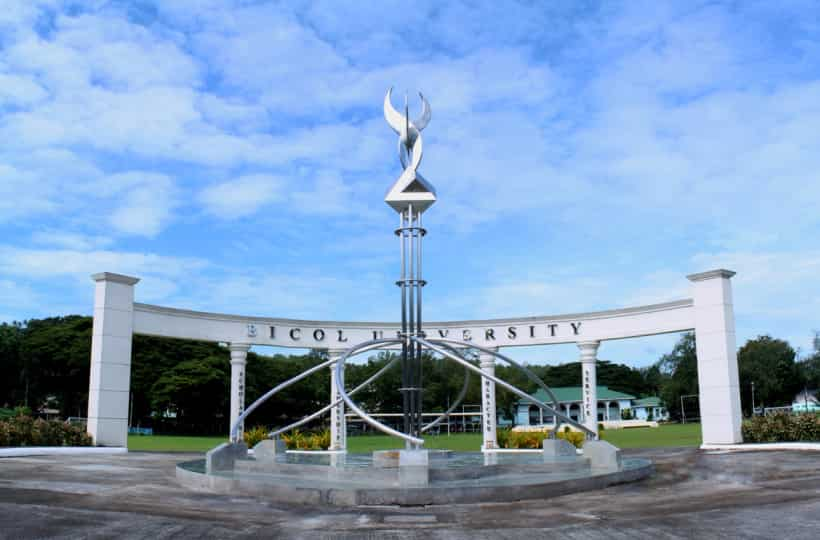 The institute has one main campus and six satellite campuses.
Daraga
Gubat
Polangui
Guinobatan
East Campus
Tabaco City.
Here is a list of the courses provided at Bicol University graduate school at the main and satellite campuses.
Bicol University Main Campus
Here are the courses provided at the main campus:
Bicol University College of Arts and Letters
B.A English Language
B.A Communication
B.A Broadcasting
B.A Journalism
B.A Performing Arts Theater
B.A Literature
Bicol University College of Education
B.A Elementary Education
B.A Early Childhood Education
B.A Secondary Education
B.A Culture & Arts Education
Bicol University College of Nursing
Bicol University College of Science
B.S Biology
B.S Computer Science
B.S Information Technology
B.S Chemistry
B.S Meteorology
Institute of Physical Education, Sports & Recreation
B.A Physical Education
B.S in Exercise & Sport Sciences
Major in:
- Fitness and Sports Coaching
- Fitness and Sports Management
East Campus
Here are the courses provided on this campus:
Bicol University College of engineering
B.S Chemical Engineering
B.S Civil Engineering
B.S Electrical Engineering
B.S Geodetic Engineering
B.S Mechanical Engineering
B.S Mining Engineering
Institute of Architecture
Bicol University College of industrial technology
Bachelor of Technical-Vocational Teacher Education
Major in:
- Drafting Technology
- Electrical Technology
- Food and Service Management
- Garments, Fashion, and Design
- Automotive Technology
- Electronics Technology
- Welding and Fabrication
B.S Food Technology
B.S Electrical Technology
B.S Mechanical Technology
B.S Automotive Technology
B.S Civil Technology
B.S Electronics Technology
B.S Industrial Design
Daraga Campus
Here are the courses offered:
College of Business Economics and Management
B.S Economics
B.S Accountancy
B.S Entrepreneurship
B.S Business Administration Major in Management
B.S Business Administration
Major in :
- Financial Management
- Human Resource Management
- Management
- Marketing Management
- Microfinance
- Operations Management
College of Social Sciences and Philosophy
B.A Peace Studies
B.A Philosophy
B.A Sociology
B.A Political Science
B.S Social Work
B.S Psychology
B.S Public Administration
Bicol University Polangui Campus
Bachelor of Elementary Education
B.S Computer Engineering
B.S Computer Science
B.S Electrical Technology
B.S Electronics Engineering
B.S Electronics Technology
B.S in Information System
B.S I.T
B.S I.T with a major in Animation
B.S Nursing
Guinobatan Campus
Courses provided on this campus:
College of Agriculture and Forestry
B.A Agricultural Technology
B.A Technical-Vocational Teacher Education major in:
- Agricultural Crop Production
B.S in Forestry
B.S in Agriculture
B.S in Agri-business
B.S in Agricultural and Biosystems Engineering
Gubat Campus
Bachelor of Agricultural Technology (Ladderized)
Bachelor of Elementary Education
B.S Education (Filipino and Social Studies)
B.S in Entrepreneurship
READ ALSO: Polytechnic University of the Philippines: courses, fees, and admission
Tabaco Campus
B.A Secondary Education major in Science and Mathematics
B.S Nursing
B.S Social Work
B.S Food Technology
B.S Fisheries
Tuition fee
The tuition fee at Bicol University varies from one course to the other. Therefore, if you want to inquire about the same, you will be required to visit the school's admission office during normal working hours.
Bicol university student center
Learners can access the student center servers through Bicol University official website as follows:
To access the Bicol University student portal, the students must first key in their unique university ID number. They will then receive a One Time Pin (OTP), which will be used to create their login ID.
Verify the data given by the college.
Save the data.
Print out the data and submit it to the college.
BICOL facilities and services
The school takes pride in owning some state-of-the-art learning facilities that aid in the smooth running of the institution like:
Athletics
Olympic-sized pool
Soccer field
Grandstand
Rubberized track oval
Radio station
The institute owns a radio station dubbed DWBU 106.3
Library system
There is one main library and eleven sub-libraries as below;
The University Library
College of Education Library
College of Nursing Library
College of Forestry and Agriculture Library
ILS-Elementary Library
ILS-High School Library
East Campus Library
Daraga Campus Library
Polangui Library
Tabaco Library
Gubat Library
Contact information and location
Bicol University address: Admissions Office, Bicol University, Legazpi City
Bicol University contact number: (052) 483- 0719
Email: hazelvergara2004@yahoo.com
Bicol University website: bicol-u.edu.ph
Office hours: Mondays- Fridays 8:00 am to 12:00 noon and 1:00 pm to 5:00 pm
Bicol University is undoubtedly one of the leading institutes that you should consider for your undergraduate and post-graduate courses. Once you join the school, you are sure to come out as a competitive individual in the job market.
READ ALSO: University of San Carlos admission, contact, courses, scholarship (2020)
Source: KAMI.com.gh