Trinity University of Asia location, application, courses, tuition fee (2020)
Trinity University of Asia, popularly known as TUA or Trinity, is a non-sectarian private higher education institution in the country. TUA is one of the only five universities currently granted institutional accreditation by the Federation of Accreditation Agencies of the Philippines (FAAP). It is also one of the newest institutions in the country that have a full autonomous status from the Commission of Higher Education (CHED).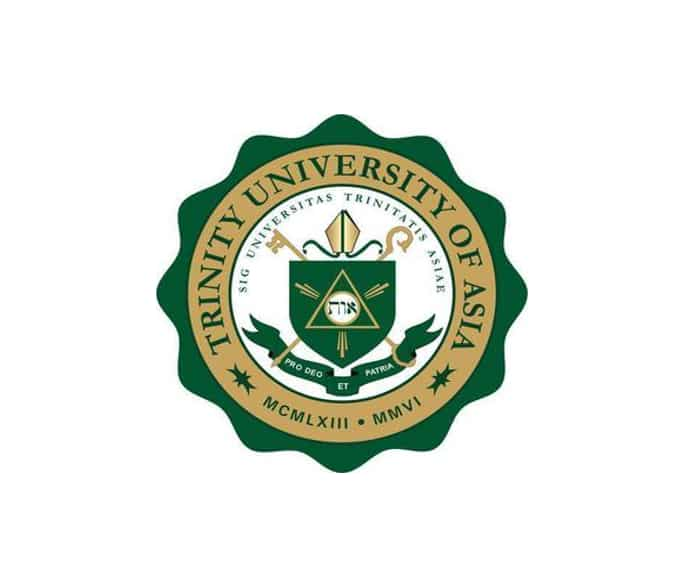 As a top institution in the Philippines, TUA currently offers a wide variety of courses. All of them are verified and accredited. The university has an ISO certificate issued by the TUV Rheinland as it has successfully met all the Quality Management System Standards. Here is what you need to know about the Trinity University of Asia careers, location, tuition fee, application procedure, and much more.
Trinity University of Asia history
TUA is the first full-fledged university organized by the Episcopal Church concordat in the country. It is private, non-profitable, church-related, and a non-sectarian institution.
It was founded in the year 1963 when Paul Matthews began his missionary work. In 1922, Ms. Mathews presented Rt Reverend Gouverner Mosher, the then Philippines Bishop, shares in the company. More shares were added, and the amount collected came to the country to help the church.
1961 saw a further increase in the number of shares. They were valued at $491,361.82. Rt Reverend Lyman Ogilby felt that it was good to use these funds to set up a Christian school of a very high standard.
Ogilby bought the former Capitol City institution from the Domingos family in 1963 and named it after the Trinity College of Hartford in the USA.
Since then, significant developments have been initiated to make the school modern and well equipped.
Trinity University of Asia notable alumni
The following are some of the remarkable former students of this institution:
Vitaliana G. Beltran, R.N.
Leah Primitiva Goco Samaco-Paquiz, Ed.D.
Ruth Raña-Padilla
Maria Angelica Rosedell Amante
Maria Kristelle M. Lazaro
How to commute to Trinity University of Asia
From Manila, you need to board a jeep, bus, or even a UV Van at Morayta, Quiapo, Taft, or Espana Avenue. Make sure it is heading to Kamuning/Kamias or Cubao. Get off at the institution. Widely known landmarks include a Garden Heights and the National Children's Hospital. These known sights will help you pinpoint the exact Trinity University of Asia location.
From Cubao ride a UV Van or jeep at Cubao MRT or Gateway. It should be heading to Quiapo, Backaran, or Buendia through Espana. Get off at TUA. Famous landmarks are Quezon City Sports Club and an infirmary named St. Luke's Medical Center.
Trinity University of Asia courses
The following programs are offered at TUA:
Graduate courses
Doctor of Education (EdD)
Master in Business Administration (MBA)
Master in Management (MM)
Master of Science in Medical Technology (MSMT)
Master in Hospital Management (MHM)
Master in Public Administration (MPA)
Master of Arts in Education (MAEd)
Master of Arts in Nursing (MAN)
READ ALSO: Ateneo de Manila university courses, address, contact number
Basic education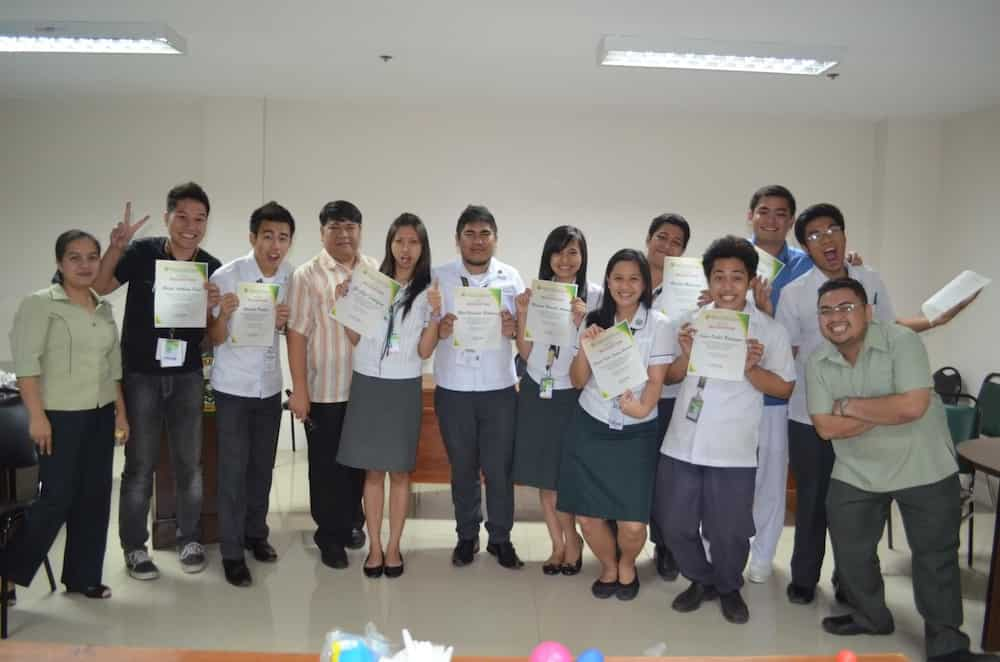 Grade School
Junior High School
Special programs
Intensive Language Learning
International Service-Learning Program
Certificate of Professional Education
Undergraduate courses
Bachelor of Arts in Broadcasting
Bachelor of Arts in Business Administration
Major in Public Administration
Bachelor of Arts in Communication
Bachelor of Early Childhood Education
Bachelor of Special Needs Education
Bachelor of Secondary Education
Major in English
Bachelor of Science in Accountancy
Bachelor of Science in Biology
Bachelor of Science in Business Administration
Majors in :
Human Resource Development Management
Marketing Management
Bachelor of Science in Information Technology
Bachelor of Science in Medical Technology
Bachelor of Science in Nursing
Bachelor of Science in Ph*rmacy
Bachelor of Science in Psychology
Bachelor of Science in Radiologic Technology
Bachelor of Science in Real Estate Management
Bachelor of Science in Respiratory Therapy
Bachelor of Science in Tourism Management
Senior High School
The following are offered:
Accountancy, Business, and Management (ABM)
Accountancy
Hotel & Restaurant Management
Tourism Management
Business Administration
Service Management Program
Human Resources Development Management
Marketing Management
Financial Management
Science, Technology, Engineering, and Mathematics (STEM)
Biology (Pre-Medicine)
Medical Technology
Nursing
Ph*rmacy
Information Technology
Computer Engineering
Humanities and Social Sciences (HUMSS) – Strand
Elementary Education
Secondary Education
Broadcasting
Communication Arts
Psychology
Trinity University of Asia admission requirements
You should have the following before joining TUA:
Trinity University of Asia Senior High School
Form 138 or Report Card
Certificate of Good Moral Character from your previous Junior High School
Photocopy of the birth certificate issued by NSO
Special study permit or student visa if you are a foreign applicant
You should have passed the TUA-SHS admission test
Undergraduate
For first-year students:
One ID picture (1×1and should be a recent one)
Form 138
Certificate of Good Moral Character
Entrance examination
Birth Certificate from NSO photocopy
For transferees:
One ID picture (1×1, and should be not older than six months)
Scholastic Records or Copy of Grades
Entrance examination
Honorable Dismissal
Clearance for Admission from the Registrar's Office
Certificate of Good Moral Character
READ ALSO: Technological University of the Philippines courses, fees, admission
Graduate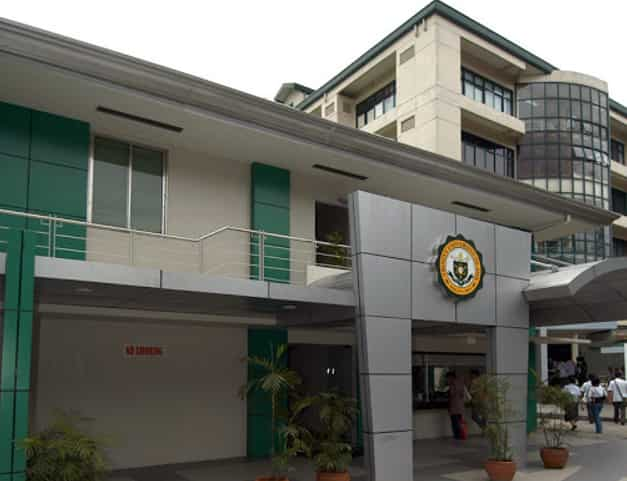 You should have passed the TUA Admission Test
Transcript of records original copy
Honorable dismissal original document
A photocopy of a valid birth certificate from NSO
If you are married, a photocopy of your marriage contract
Special study permit or a student visa if you are a foreign student
Trinity University of Asia application procedure
Follow the steps below to apply for any course offered by TUA:
Senior High School
Download the application forms from the TUA official website.
Fill out the document accurately
Visit any Trinity University of Asia campus and head to the Office of Admissions or Registration to secure an Applicant Number.
Pay for the entrance examination fee
Proceed to the Guidance Center to take the test on the same day or schedule it to another date.
Results are posted on the TUA official website. You can alternatively reach out via Trinity University of Asia contact number after two full working days.
If you passed the examination, then the next step should be reporting on the set date.
Undergraduate
Secure Trinity University of Asia application form
Fill in the document with correct details
Proceed to the admissions office for an applicant number
You should then pay for the entrance examination fee
Walk to the Guidance Office to take the test or reschedule it to a later date.
Check the results on the TUA official website
If you have passed, you should report on the set date
Make sure you purchase the correct Trinity University of Asia uniform from the designated areas.
Graduate procedure
Visit the school to obtain a copy of the application form. You can also download it online.
Fill it out
Walk into the registration office to secure an applicant number
Don't forget to carry all the documents listed in the requirements section
Staff at the university will guide you through the whole process; hence, you don't need to panic.
How much is the tuition fee in Trinity University of Asia
Upon admission, the first thing you should do is paying your school fees within the designated deadlines. Below is a 2019/2020 academic year Trinity University of Asia tuition fee structure that will be useful in estimating what you will be required to pay. Note that these figures may not be valid come 2021, and they are only meant to give you an estimate. Hence, you should obtain the official fee structure from the financial office.
Tuition and Fees - $44,680
Living Allowance - $13,584
Books and Supplies Allowance - $1,000
Personal and Transportation Allowance - $1,400
Total cost - $60,554
Trinity University of Asia scholarship
Promising and deserving students are issued with financial aid. A part of the school budget is allocated towards scholarships for anyone already enrolled in TUA. Various agencies and private individuals provide other funds. The following are the Trinity University of Asia Quezon City bursaries you can apply for.
Scholarship Grants
Entrance Scholarships
University Scholarships
Academic Entrance Scholarships
Arthur L. Carson
Board of Trustees
St. Luke's Trinity College Nursing Alumni Association Inc.
Lilian J. Weiser Memorial Scholarship
Cornelia Maceda Memorial
The Dean Emeritus Ester A. Santos Scholarship
The Vitaliana G. Beltran
Charitable Service
Athletic
Cultural and Performing Arts
Central Student Council Scholarship
Trinity Observer
Special Discounts: If a family has three or more children in TUA
Student Assistantship
Student Emergency Loan Fund
Trinity University of Asia student portal
After you are admitted to TUA, the most important thing you should have to access is the student portal. Use the procedure below:
Connect to the internet
Open your browser
Navigate to TUA official website
On the footer click on TUA portal
Follow on-screen instructions to log in
Trinity University of Asia address and contacts
In case of any uncertainties, complains and queries, use the following channels:
Physical location: Cathedral Heights, 275 E. Rodriguez Sr. Avenue, Quezon City, Philippines
Trunkline: (+632) 8702.2882
High school: (+632) 8725-5980
Supply office: (+632) 8723-9016
New phone number: +632 8702 2882
Trinity University of Asia email address
Admission and registration office: registrar@tua.edu.ph
High school: highschool@tua.edu.ph
Inquiries: inquiry@tua.edu.ph
Trinity University of Asia is a well-equipped institution that has managed to sustain its good image not only nationally but also internationally. It is hence the best university around that you can take your undergraduate and graduate studies in.
READ ALSO: New Era University courses, fees, location, and careers
Source: KAMI.com.gh