Philhealth: login, registration, membership, benefits
Philippine Health Insurance Corporation popularly known as PhilHealth, is a government entity offering universal healthcare coverage to its members. The program has been in existence from as early as 1995. So far, it has managed to reach a notable population of people, who have already subscribed to the insurance cover. How much can you tell about this healthcare cover?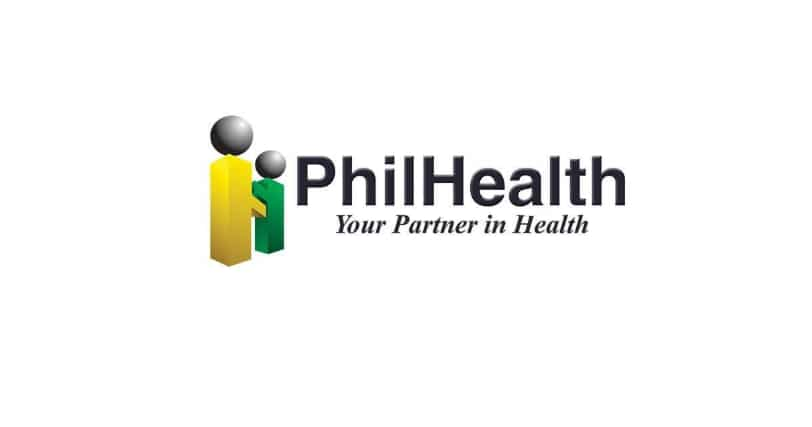 Normally, it is the happiness of everyone to know their loved ones can get excellent medical attention when they are sick. The department of health through this insurance plan has ensured that each family, both the rich and less privileged, can access quality healthcare whenever they needed it. However, the benefits are only available to registered members. Well, you may want to read on to learn more about the program.
Top facts about PhilHealth
You may want to know the following facts regarding this healthcare scheme.
What is PEN in PhilHealth?
PEN is an abbreviation for PhilHealth employer number. This is a number assigned to an employer after processing. The number is issued together with the Certificate of Registration, Member Data Record (MRD), and PhilHealth Identification Number (PIN).
The number is applicable for employers registering their employees under the Kasambahay employer agreement. It is equally important as other essential documents held by different employers.
PhilHealth registration
There are two main registration methods. First, one can visit a nearby outlet, where they will be assisted to complete filling a PhilHealth form. Second, they can register online.
PhilHealth online registration
The online registration process entails the following steps:
Open your browser and search for the PhilHealth website.
On the site, click the "Online Services" link on your right top corner.
Clicking the link on the PhilHealth online portal will open a new page with many services, including "Electronic Registration".
Click the "Register" link below the Electronic Registration, and it will direct you to a new tab.
You will find further information regarding the registration on the page. Read the information carefully and click "PROCEED" if you are okay with them.
Again, you will find a page that contains "Terms and Conditions." Read them and tick below as to acknowledge that you have understood them. Now you can click "Accept" to officially begin the registration process.
Fill the form with correct information, including your data, address, contact details, membership category information, among many others.
Upload your scanned birth certificate, passports, and driver's license in the acceptable formats (PNG, JPEG, PDF, or PDF).
Double-check the information and enter the Captcha code provided below.
Afterwards, tick the small box below the Captcha to acknowledge that you provided appropriate information.
Finally, press"Submit Registration" and wait for a confirmation email.
READ ALSO: BulSU portal grades, sign up, login, activate
Note: Most online services are currently down for maintenance, including EPRS PhilHealth portal. So, be sure to present yourself to the nearest outlet.
How can I login to PhilHealth online?
You can sign in to the portal upon successful registration easily. PhilHealth login process is as simple as ABC. Just enter your username and proceed to the password box then click "Login"
PhilHealth requirements
Similar to any other program, one is required to meet specific requirements before they become members. The requirements should be verified by your nearest PhilHealth Local Insurance Office (LHIO). Some of the basic ones include:
Provide two (2) clear copies of the PhilHealth Member Registration Form.
Two (2) latest copies of ID pictures.
Two valid IDs/ clear copy of your NSO birth certificate.
Note: Additional requirements may also be needed for Lifetime members.
PhilHealth membership
Membership is divided into two main categories, namely, direct and indirect contributors. Below are the types of membership available in the two membership categories:
Formal economy members
Lifetime members
Senior members
Informal economy members
Overseas Filipino Workers (OFWs)
Kasambahays
Persons with disability
PhilHealth contribution
The contribution rate varies according to the group a member is placed. In 2019, the contribution rate for direct contributors was at 2.75%. However, the rates no longer apply in 2020. The government revised the rates to achieve sustainability of the National Health Insurance Fund.
At the moment, direct members are required to contribute 3%, which is an increase of 0.5% from the previous year. The rate is set to increase by 0.5% for the next five years.
PhilHealth benefits
Members are entitled to four main benefits. They include:
1. Inpatient benefits
They can only be paid to an accredited Health Care Institutions (HCI).
All case rates are subtracted from the bill of a member, including the fee of attending physician and professional charges.
How to avail:
A member must have contributed for six months to qualify.
Essential documents
Copy of their Member Data Record
PhilHealth Benefit Eligibility Form
Claim Form 1
2. Outpatient benefits
Members enjoy services such as day surgeries, hemodialysis sessions, radiotherapy, blood transfusion, and Primary Care Benefit.
The benefits are availed via Membership Data Record (MDR) and, acquiring Authorization Transaction Code (ATC), and online assignment.
3. Z benefits
This one covers many illnesses, including lymphoblastic leukaemia, kidney transplant, Cervical cancer, Prevention of preterm delivery, Colon and r3ctum cancer, among many others. Members are entitled to 100% cover on these illnesses. Importantly, one must meet all the risk requirements as stipulated by the organization.
4. SDG benefits
This one covers the following conditions: Malaria, Tuberculosis, Outpatient HIV-AIDS, Voluntary Surgical Contraception procedures, and animal bite cases.
PhilHealth contact number
In case of inquiries about its services, one can contact them using the following contact details:
Head office address: Citystate Centre, 709 Shaw Blvd., 1603 Pasig City, Philippines
PhilHealth hotline: (02) 441-7442
Textline: 0917-898-7442
Social media presence
We hope that this guide has helped you to understand how you can access vital services on the PhilHealth website. If you have noticed, the site is simple and easy to use. Go ahead and register learn more about the insurance scheme.
READ ALSO: SLU portal: login, admission, grades, alumni, forgot password
Source: KAMI.com.gh