How to get UMID ID in 2023: registration and requirements
A Unified Multi-Purpose ID (UMID) is one of the most powerful identity documents in the Philippines. Filipinos use it when transacting with their government agencies like Social Security System (SSS), PagIBIG, Government Service Insurance System (GSIS), and PhilHealth. Moreover, one can use the card as an ATM to withdraw their SSS loans and benefits. Learn more about the UMID ID requirements and registration process.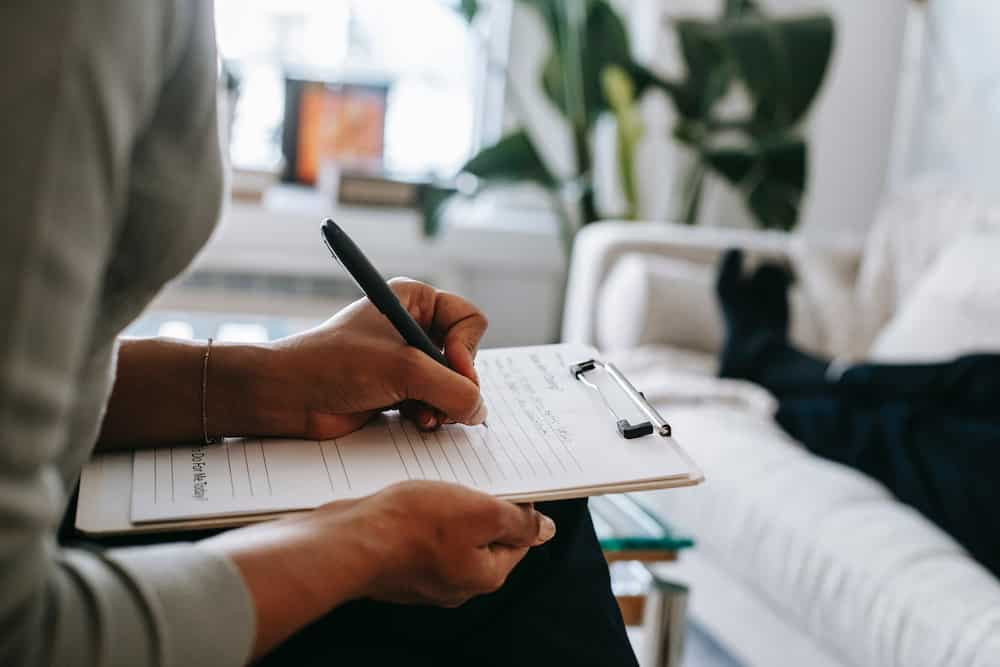 What is UMID ID? The Philippines' Social Security System introduced a modern UMID ID. It has a contactless smart-chip technology that stores an individual's SSS information and biometrics data such as facial image, signature, and fingerprints.
UMID ID requirements and registration in 2023
The Philippine government is strict about the qualifications an applicant must meet and apply in person because proxies and representatives are not allowed. Who can apply for the UMID card? PhilHealth members and indigent Filipinos not covered by SSS or SSS can also register. Here are the requirements for UMID ID.
UMID ID requirements for SSS members
Is UMID ID and SSS ID the same? An SSS ID is an older version of the UMID card. The latter has better security features than the former. You can be issued this card before an SSS ID. Here are the requirements for applying for an SSS UMID ID.
An SSS member must have an active SSS number before applying. Check the SSS member portal to determine if your number is active, inactive, or cancelled.
Present a filled SSS ID application form.
At least one-month post-SSS contribution.
Must be employed and present the previous coverage record or contribution.
Provide a valid date of coverage for the SSS ID.
A valid copy of any of these IDs: passport, Professional Regulation Commission (PRC) card, driver's license, or Seaman's Book.
If you don't have any of these IDs, substitute them with your birth/baptism certificate, bank account passbook, or ATM card.
Kasambahays without posted contributions need a permanent SSS membership status and employer's proof of contribution payment (SSS Form R5) made at an SSS branch's teller section.
How to get UMID ID for SSS members
Follow the step below to get your UMID ID if you are a SSS member.
Download and fill out the UMID card application form.
Submit the filled form and other documents to an SSS branch.
The staff will verify if your documents are authentic and send you to a cubicle, where they will take your picture, scan your fingerprints, and capture your signature.
Pay the UMID card fee for a lost/old ID or update the information on the card. If your UMID ID is lost, present an affidavit of a lost card, surrender the old ID, and PHP 200 for replacement.
Wait for your card to be delivered.
Activate your UMID card. Do this at any SSS branch or kiosks in selected malls. Activating the ID makes it possible to track updates about your SSS salary loan, benefits, and contributions.
UMID ID requirements for GSIS members
Active GSIS members can apply for ID at any GSIS office. These are the required documents:
A GSIS UMID-eCard enrollment form.
Two valid government-issued IDs such as a passport, driver's license, PRC card, voter's ID, and so on.
How to get SSS ID for GSIS members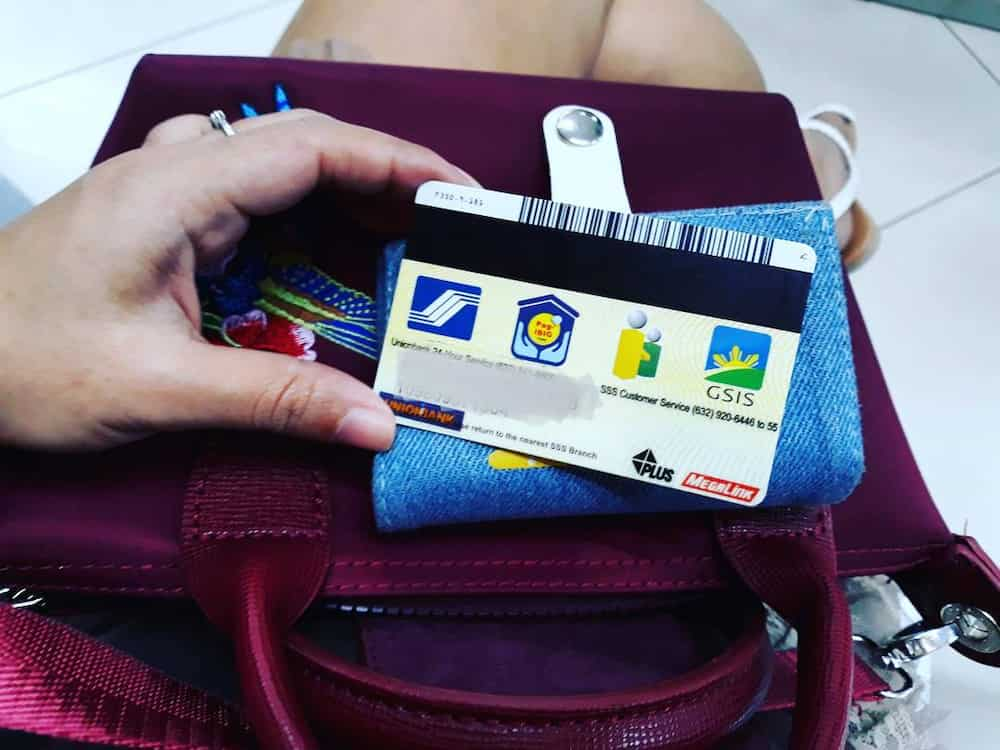 The process on how to get UMID ID for the first time differs slightly. For instance, the service is free for first-time applicants, which is not the case for others. Others are charged because they are either replacing old or lost IDs or updating existing ones. Follow these guidelines for getting the card:
Download and fill out the UMID-eCard enrollment form.
Submit the filled form and other documents to a GSIS office.
Undergo ID photo and biometrics capture.
GSIS will inform you where you can claim your ID via a text message.
Claim your eCard.
Activate your new ID.
Get a queue number at the eServices Unit / Information Center from the GSIS office you applied the UMID ID. When you hear your number being called, go to the card-releasing officer and submit these documents:
SSS eCard Release Form.
Accomplished bank customer information record (available at the GSIS branch)
Original and photocopy of GSIS eCard, passport, or two valid government-issued IDs.
Check that the card information is correct and that the PIN mailer is readable.
How do you activate a UMID ID card?
To activate your UMID ID go to a GSIS Wireless Activated Processing System (G-W@PS) kiosk. These kiosks are found at GSIS branches, provincial capitols, city halls, municipal halls, government offices, or Robinsons Mall. Here is the process:
Place your SSS card on the e-card reader.
Choose any of the pre-registered fingers by touching the screen.
Gently place the same finger you have selected on the fingerprint scanner.
If your fingerprint matches what was captured in the database, you will receive a confirmation message.
The system will activate the card within 72 hours.
How to get UMID ID online
Unlike before, everything is going digital nowadays. As a result, most nations, including the Philippines, have adopted and adapted to machine-driven operations. Below is the UMID ID online registration for 2023.
Visit the SSS website and download the UMID application form.
Read the instructions on the document's last page before filling it.
Write in capital letters using blue or black ink and write "N/A" where the information needed does not apply to you.
Present a legible and clean form. You can avoid rubbing out words by filling out the online form and then downloading and printing it.
Indicate your preferred SSS-accredited financial institution.
Visit the nearest SSS branch to submit the form alongside other required documents.
How to check your UMID ID application status
Report scammers who promise to speed up your application for a fee to your mobile network service provider and SSS. They can email, text, use social media, call, or approach you in person. You do not need anyone's help to monitor your UMID ID status after registration. You can check your UMID card through the following:
When verifying your card's status, SSS will request your full name, SSS or GSIS number, birth date, and application date.
Things to note about the UMID ID
You must be delighted to know how to get UMID ID Philippines. Now that you can confidently do this alone keep these facts in mind:
Unless activated, this identification document is worthless.
You have to apply in person.
There are no registration fees or related charges for first-timers.
How to get UMID ID Pag IBIG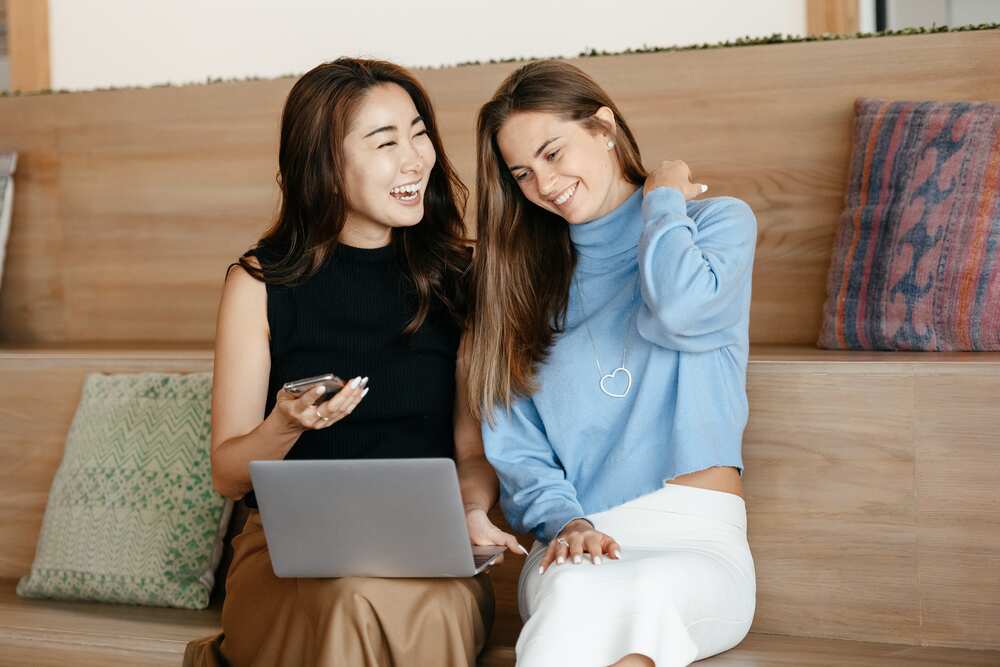 The application process for this identification document for Pag IBIG members is the same as that followed by the SSS and GSIS members. However, Pag IBIG members present their membership data forms as identification documents. The Pag IBIG's website has an easy-to-download data form.
How to apply for a UMID ATM card
To get an SSS ATM card, specify your preferred accredited bank on the UMID registration form. Upon obtaining your card, approach Unionbank for UMID ATM activation services.
Can the unemployed get UMID ID?
No. You cannot apply for the ID if you are unemployed because you need to show a previous coverage record or contribution. Unemployed people are banned from voluntarily paying coverage to qualify for SSS benefits.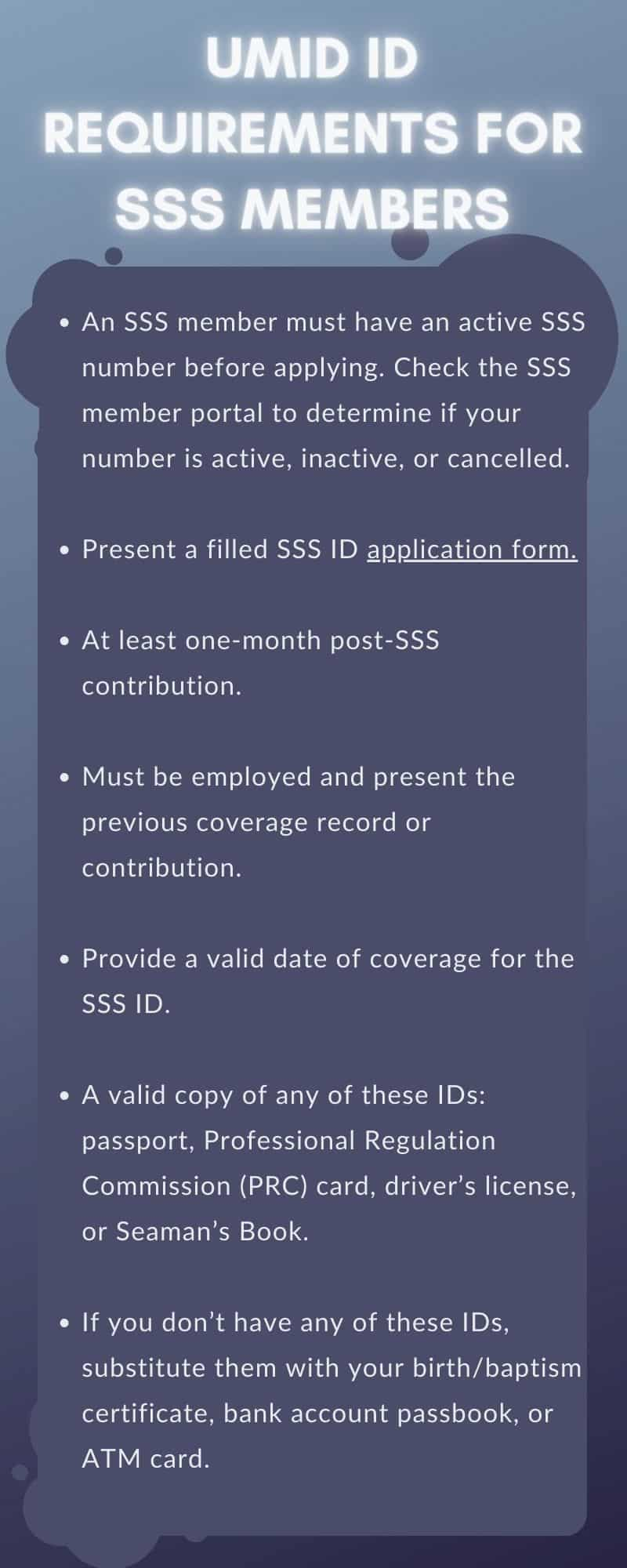 How long will it take to get UMID ID?
The SSS prepares and dispatches the cards within 30 days of registration. They also deliver the documents via Philpost to your address for security reasons. Usually, they take two weeks within Metro Manila and its surrounding areas and four weeks outside Metro Manila.
How much is the payment for UMID ID?
If you are getting your UMID card for the first time, you are not required to pay anything; however, if you are getting a replacement card, you must pay PHP 200 at the SSS branch on the day of your appointment.
UMID ID requirements and registration process is now easy and straightforward process. The card is your gateway to accessing multiple benefits from various government agencies.
Kami.com.ph recently published important information on Western Union Philippines rates, fees, and a step-by-step guide. Western Union is a global financial services firm that provides a variety of money transfer services to people and businesses worldwide.
Western Union provides a quick and convenient way for customers in the Philippines to send and receive money both locally and internationally. It provides low rates and expenses, making it a popular choice among many Filipinos.
Source: KAMI.com.gh