How to get PhilHealth ID in 2021: online application and requirements
Being a registered member of an insurance scheme may be enough to have you covered by the insurance. However, accessing the facilities and services may be difficult if you do not have the ID. Luckily, the process of how to get PhilHealth ID is easy and straightforward and can as well be done online.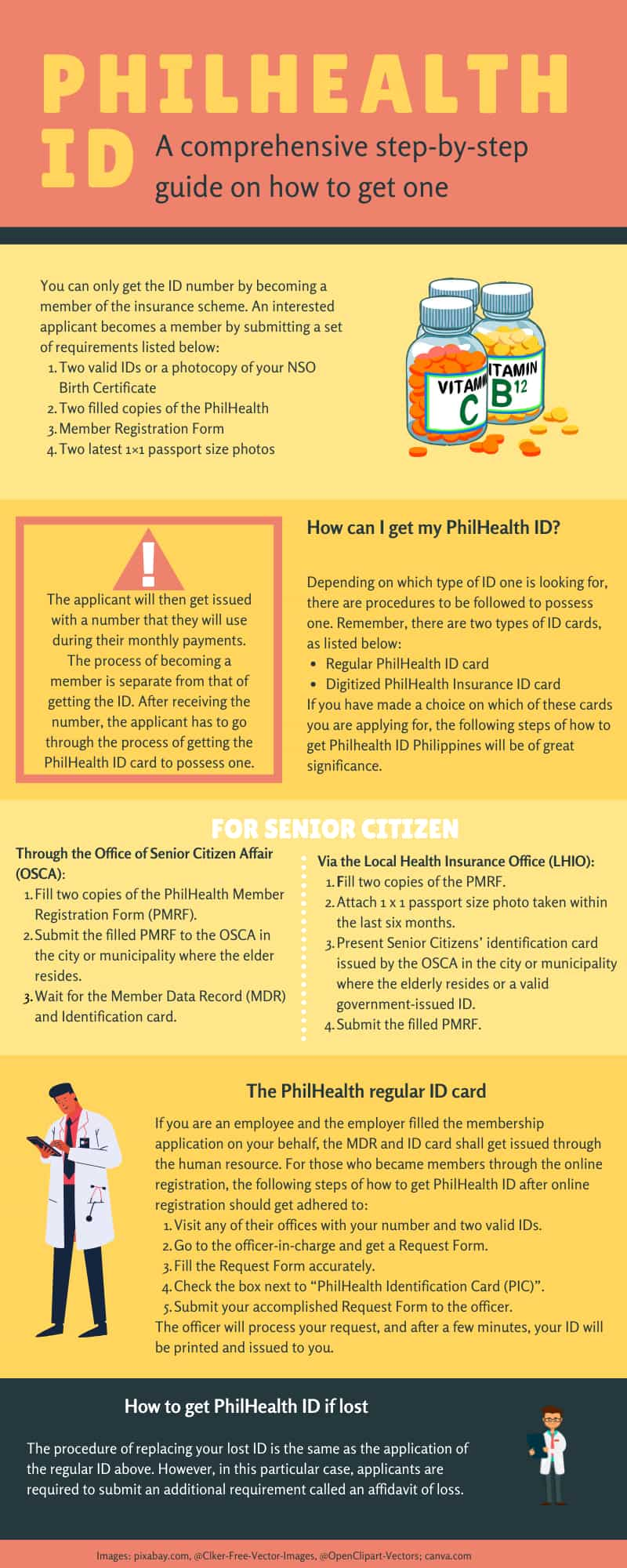 Most Filipinos are health conscious. Therefore, most of them have made an effort to insure their medical needs. Fortunately, PhilHealth is one of the cheapest and most reliable medical insurers in the Philippines. Herein is how you can register, get a card, and enjoy its services.
An overview of PhilHealth
This is a government corporation attached to the DOH (Department of Health) tasked to administer the National Health Insurance Program. It was formed in 1995 to provide financial aid to Filipinos in paying for their medical needs.
The scheme caters to the financial and medical requirements of the country's citizens. Even though every citizen can access financial assistance, being a member is voluntary. It is only by being a member that a citizen gets full access to the scheme's comprehensive medical services in any of their facilities.
To use the scheme's facilities and benefit fully from some of their most advanced services, then possessing an identification document is a must. Its objective is to enable access to primary care by adopting a responsive financing mechanism to deliver quality primary care services and commodities. Registration is done annually and fixed for one calendar year.
How to get PhilHealth number
You can only get the ID number by becoming a member of the insurance scheme. An interested applicant becomes a member by submitting a set of requirements listed below.
Two valid IDs or a photocopy of your NSO Birth Certificate
Two filled copies of the Member Registration Form
Two latest 1×1 passport size photos
The applicant will then get issued with a number that they will use during their monthly payments. The process of becoming a member is separate from that of getting the ID. After receiving the number, the applicant has to go through the process of how to get a PhilHealth ID card to possess one.
How to get PhilHealth ID for senior citizen
There are two options of how to get a PhilHealth ID with a picture in this category. Either through the Office of Senior Citizen Affair (OSCA) or via the Local Health Insurance Office (LHIO).
The steps are as follows.
a. Through the OSCA
Duly fill in two copies of the PhilHealth Registration Form.
Submit the filled PMRF to the OSCA in the city or municipality where the elder resides.
Wait for the Member Data Record (MDR) and identification card. They will get issued through OSCA by the insurance.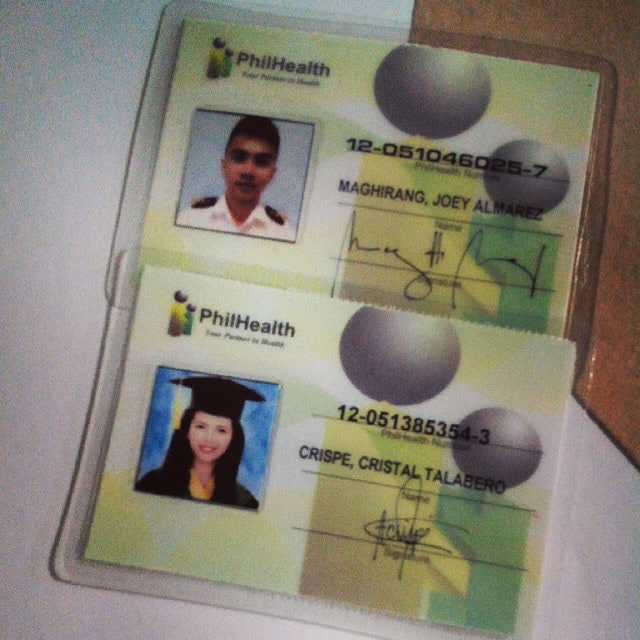 b. Through the LHIO
Fill two copies of the Member Registration Form (MRF).
Attach 1 x 1 passport size photo taken within the last six months.
Present Senior Citizens' identification card issued by the OSCA in the city or municipality where the elderly reside or a valid government-issued ID.
Submit filled PMRF.
Wait for the PhilHealth MDR and the identification card.
How can I get my PhilHealth ID?
Depending on which type of ID one is looking for, there are steps to be followed to possess it. Remember, there are two types of ID cards, as listed below.
Regular PhilHealth ID card
Digitized PhilHealth Insurance ID card
If you have decided on which of these cards you are applying for, the following steps of getting Philhealth ID Philippines will be of great significance.
The PhilHealth regular ID card
If you are an employee and the employer filled the membership application on your behalf, the MDR and ID card shall get issued through the human resource. For those who became members through the online registration, the following steps of how to get PhilHealth ID after online registration should get adhered to.
Visit any of their offices with your number and two valid IDs.
Go to the officer-in-charge and get a Request Form.
Fill the Request Form accurately. Check the box next to PhilHealth Identification Card (PIC).
Submit your accomplished Request Form to the officer.
The officer will process your request, and after a few minutes, your ID will be printed and issued to you.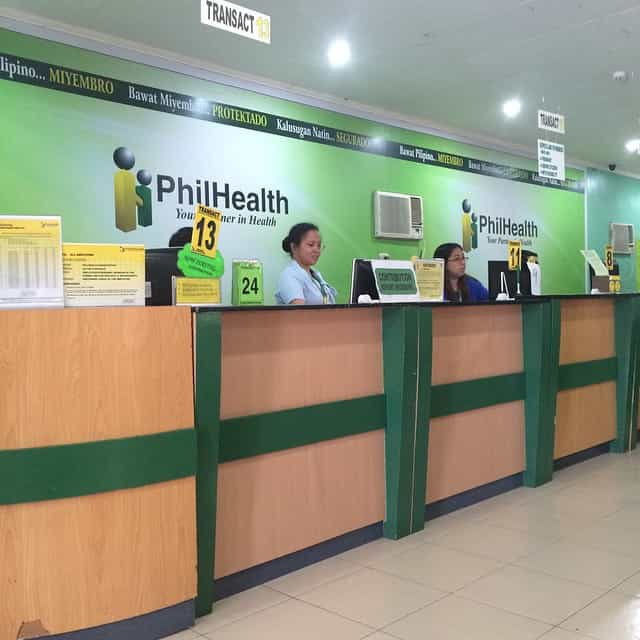 The digitized PhilHealth Insurance ID card
The following steps are to be followed when applying for this particular identification card.
Visit their website and download the registration form.
Submit the filled form to the nearest Local Health Insurance Office, together with the Two 1×1 latest passport photos and Two copies of your valid ID.
Two valid IDs above.
Declare your dependents if applicable.
You will be required to pay P90 for the identification card.
There is also an additional payment of P358 if you wish to include your dependents.
How to get Philhealth ID number online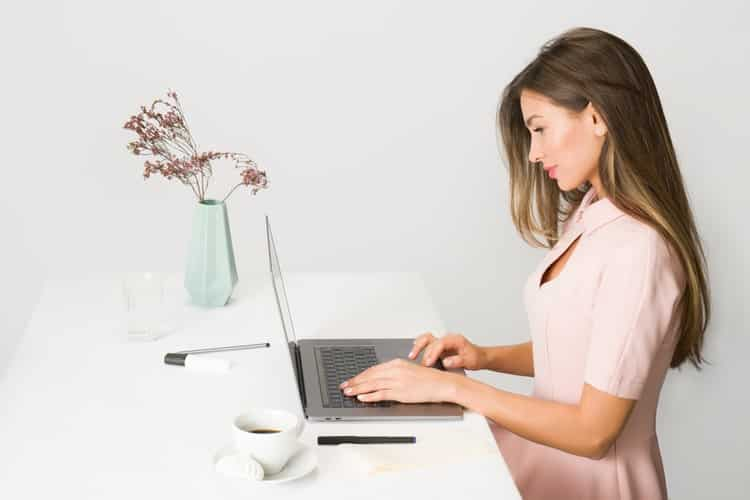 With advanced technology and internet access to almost everyone, most services have been digitized. Are you looking for steps on how to get PhilHealth online? Here are the steps of how to make a PhilHealth online application.
Go to the organization's website, then click the "Online Services" link.
Click the "Register link" in the electronic registration section under "Membership".
Once you reached the electronic registration system page, click on "Proceed".
Fill out the online application form.
Upload your supporting documents such as a birth certificate or driving license.
Review all information before proceeding.
Tick the checkbox to confirm that the data entered is correct and accurate, and click on "Submit Registration".
Wait for the confirmation email upon completion of the registration.
Your identification card number will also be sent to you.
How to get PhilHealth ID if lost
Losing identity documents is one common thing among people. Suppose you lost this identification card; how do you replace it?
The procedure of replacing your lost ID is the same as the application of the regular ID above. However, in this particular case, applicants are required to submit an additional requirement called an affidavit of loss.
Can I pay PhilHealth online?
Philhealth online payment is possible for registered employers. However, before this is possible, one must register with the Electronic Premium Remittance System (EPRS). The web-based application is designed to enable employers to pay their premium contributions online.
You can access the system by clicking the Accredited Collecting Agents or ACAs icon on the corporate website. The user will then be redirected to the bank's online payment facility to register and do the usual online banking process. These online remitted contributions are immediately posted to the employee's contribution ledger.
What if I stop paying PhilHealth?
It is important to note that no one will be denied the coverage due to non-payment of premiums. However, the contributions shall be billed for the unpaid premiums with interests. The interests are compounded monthly, and penalties of at least 3% a month for employers and sea-based OFWs.
For self-employed members, professionals, and land-based migrant workers, they shall incur a maximum interest of 1.5% for every month of the missed payments.
How do you file a PhilHealth claim?
Before you get discharged from the hospital, submit a copy of your PhilHealth MDR (Member Data Record) together with the Claim Form 1. These forms are available at the PhilHealth counter in the hospital or from your employer.
You will also be required to provide a copy of your PhilHealth ID, a valid ID, and receipts of premium payments or Certificate of Premium Payments.
What to do if you forget your Philhealth number?
There are three ways to access your number. They are as follows.
a. Text or send an email
Send an SMS or email to 0917-5129149 and ofp@philhealth.gov.ph, respectively. The text or mail should include the following details in the format below.
Last name
First name
Middle name
Birthday
b. Contact the branch offices
You can call or visit the branch near you or the head office.
c. Check with your previous employer
Your previous employer may still have your PhilHealth records. Therefore, if you check with them, they may help you retrieve your forgotten number.
With the application steps on how to get PhilHealth ID, you can now feel comfortable with the application process. Follow the steps required to acquire the specific cards, and in the case of replacing, submit the request together with an affidavit of loss. Other than being proof of membership, the ID will make it possible for your to access medical facilities and services anywhere at any given time.
READ ALSO: How to open BPI savings account in 2021: online registration and requirements
Kami.com.ph recently published an article on BPI savings account. The majority of Filipinos have savings accounts in The Bank of the Philippine Islands (BPI) because its programs and services have helped them attain financial independence.
Fortunately, opening a BPI savings account is easy. It is also a trustworthy institution thanks to its proven loyalty to the country for decades. BPI is one of the oldest banks and the fourth-largest bank in the Philippines.
Source: KAMI.com.gh