Western Union Philippines: rates, fees and step-by-step guide
Today, the world is a global village. It is easy for people to transact businesses regardless of the location. The ingenuity brought about by technological innovation has allowed people to send and receive money from any part of the world. One of the most reliable methods that is trusted by clients everywhere is Western Union Philippines. How does it work?
People send money for numerous reasons, such as supporting family and friends, offering help to organizations, or making bookings. Since money is necessary and required in facilitating innumerable things, a suitable platform for sending and receiving is paramount.
For those residing in the Philippines who want to conduct any international money transfer, the Western Union can take care of this. All you have to do is seek the service wherever it is offered, and you will get your funds transferred to your desired destination.
How to start using Western Union Philippines
You start by signing up or creating an account. You can easily register through your mobile phone by using the Western Union app or their website.
To register through the website:
Click the menu at the top right section of your screen and hit the "Register button from the drop-down menu.
Enter your mobile number.
Key in the one-time PIN sent to your mobile, then continue.
You will then be required to fill out your registration details.
Also, note that you have to set up a password that you will use to log in to your account. The password should be easy to recall and unique for security purposes. If you are having trouble signing up for Western Union Philippines, contact their customer care department.
How to send money through Western Union Philippines
One of the most extraordinary things about Western Union is the capability of sending money to any part of the globe via a single channel. The system also supports different currencies, which is advantageous for people who frequently send funds to other nations. How does one send money?
You can send cash directly from your debit or credit card to the recipient's bank account. This method will work if your recipient has a bank account. However, it is also possible to send cash to someone without a bank account. In this case, one can transfer some money from their credit or debit card to an agent.
There are many agent locations in the Philippines; hence, you can be sure that the recipient will not struggle to find one. Moreover, you can also transfer cash from one agent to another. You can quickly get one by looking up online for agents near you.
You can also withdraw cash from WebMoney to Western Union Philippines. Another great way of sending money to another person is from your WU account to the recipient's WU account.
How to use Western Union tracking after sending money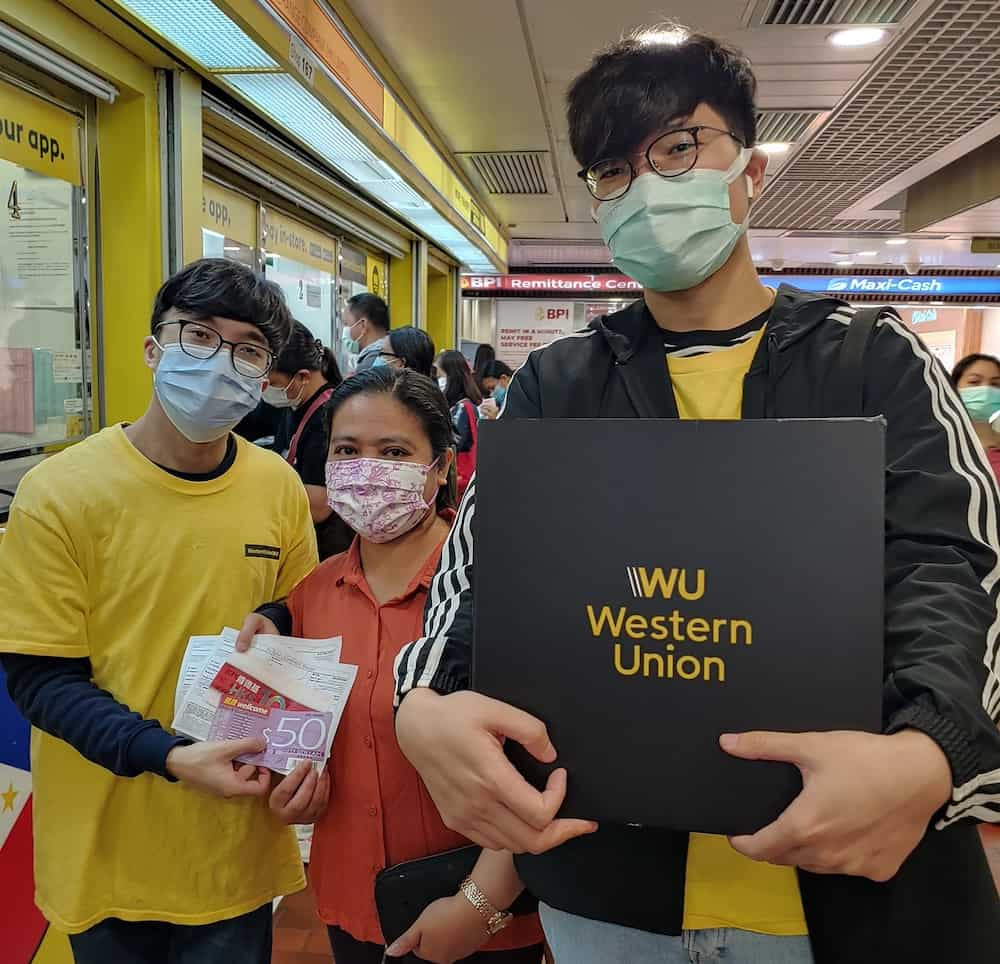 It is possible to track the cash you send until it gets to the recipient. This is through a Money Transfer Control Number, MTCN, a ten-digit number assigned to every money transfer.
The recipient will use the Western Union tracking number to prove that he or she is the legal recipient of the cash. You should not share your tracking number with anyone apart from the recipient for security purposes.
How to receive money from Western Union Philippines
Acquiring cash is as easy as sending it. One can collect their money from an agent once they have confirmed the sender disbursed the amount. They will be required to know the tracking number and present their original identity card to do this.
Also, one can transfer money to the receiver's bank account, and they can access it in one to two business days. The sender will have to include the receiver's bank name, bank code, and account number to use this method.
Another way of receiving money through Western Union Philippines is through a mobile wallet. This method works if the receiver has activated a mobile wallet with Globe GCASH or SMART Money. In this case, money is deposited within minutes. Both the sender and receiver get a text confirmation when the cash is delivered.
How to withdraw money
The procedure you will utilize to withdraw cash depends on how you received it. If you received money through a mobile wallet, you could quickly withdraw it from your phone. In case someone sent the money to your bank account, you will utilize the normal process of withdrawing funds from your bank account.
If you received money through an agent, you would have to visit an agent to withdraw it. Ascertain that you have the Western Union tracking number and an official government-issued ID.
Examples of legal documents you can use to withdraw cash from an agent include a passport, Senior Citizen Card, and an Alien Certificate of Registration, among others.
Western Union rates
How much does it cost to send money through Western Union? Western Union Philippines fees depend on the amount involved. The following are the current rates for sending money through Western Union in the Philippines:
PHP1 to 10,000 – PHP500
PHP10,001 to 50,000 – PHP750
PHP50,001 to 100,000 – PHP850
PHP100,001 and above – PHP1,100
You have likely noticed from the above rates that the higher you transfer, the greater the transaction amount.
Western Union exchange rate
Like other money transfer service providers, Western Union makes part of their profits from taking a margin between their clients' exchange rates. They make around 20% of their profit from this exchange rate margin, which is quite a significant amount. How do their exchange rates compare to other service providers?
They can impose up to a 5.1% exchange rate mark-up fee that is ordinarily added to the transaction fee when sending money. Of course, the mark-up relies upon the type and amount transferred.
Western Union Philippines is a safe and fast method of sending cash. Moreover, the charges are friendly and not fixed and depend on the amount you want to send. If you are looking for the most responsive and helpful platform for sending and receiving money from any location in the world, Western Union sounds like a great idea.
Western Union Philippines customer service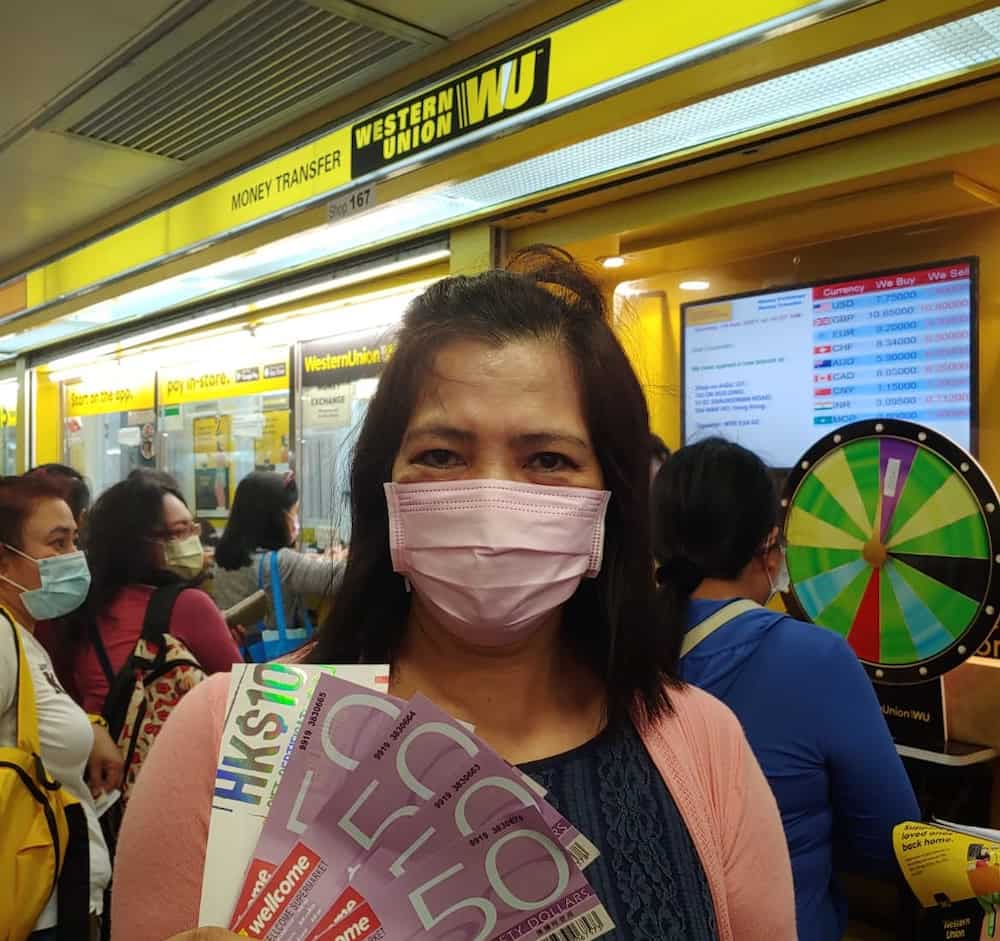 You can easily get in touch with Western Union in the Philippines through their email, CustomerService.Asia@westernunion.com. Moreover, you can use the various contact numbers below:
02 888-1200 (for calls within Metro Manila)
1-800-1-888-1200 (toll-free nationwide via PLDT Lines)
1-800-9-888-1200 (toll-free nationwide via Globe Lines)
+632 888-1200 (for calls from overseas)
If you are consulting about a complaint, you will receive a timely response. However, if it is a complicated matter, it may take longer. In such a case, you will receive updates on your progress as the investigation continues. You can also visit their offices for further assistance.
Are you trying to figure out how to share points in Globe? Kami.com.gh featured an exciting piece about Globe rewards points. People can take advantage of these points and convert them to real cash, text, or internet bundles.
The Globe rewards points program is one of the best gains for the telecommunication company's mobile subscribers. However, all points expire on March 31 every year. Therefore, it is a good idea to utilize your points as fast as possible.
Source: KAMI.com.gh