Bdo to Gcash: How to transfer money in 2020 (step-by-step)
In current times, people prefer transacting without using physical money. For cashless transactions, you need an e-wallet. In the Philipines, Gcash is very popular. To transact using this platform, you need to understand how to register for an account, transfer funds from BDO to Gcash, and how to use the funds in the e-wallet.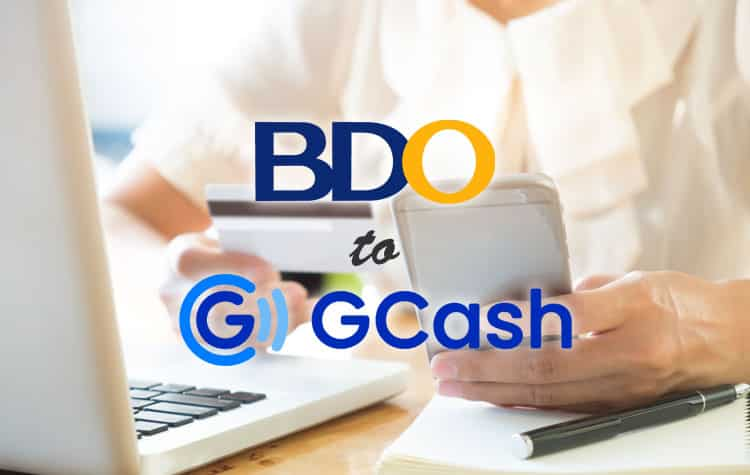 Gcash is very popular in the Philipines. To enjoy the packages that come with the e-wallet, you need to understand how to use it effectively. One of the areas troubling many people is how to open this account and use the funds in it. We will elaborate on how to open and activate an account, link it to a Bdo account and withdraw monies.
Gcash registration
To use this wallet, register for it. Here are the steps you need to follow:
Download the Gcash app and install it
Key in your phone number
Provide your ID number
Create a four-digit pin.
Use the pin to log in and you are set to start using the application
READ ALSO: Paymaya card: how to get one? Explaining step-by-step (2020)
Opening of a BDO savings account
Opening a BDO savings account is very easy. All you need to do is to visit the closes branch, where you will be required to present the requirements and sign some documents. The only challenge that people face is the fact that they do not know the necessary documents; they include:
ID or passport
Two passport photos
Home billing address
Initial minimum deposit- This deposit is determined by the type of account you choose. Visit your branch to get accurate information in regard to the minimum limit for each type of savings accounts.
How to link BDO to Gcash
You should link BDO to Gcash to allow you to transfer funds. To link the two follow the steps below.
Log into your Gcash account
Click on the upper-left icon
Click on My Linked Accounts
Pick My Debit Cards
Pick the add card option
You will be required to provide the card details. These details include; cardholder name, card number, card expiry date, and CVV
Verify the detail to ensure that you have provided the right details. It should be noted, if you do not offer the right information, the transaction will not go through
Finally, verify the added card
How to send money from BDO to Gcash
There are two ways to transfer money from BDO to Gcash; cash- in and mobile banking option.
Mobile banking transfer
You can transfer money to your GCash account through mobile banking or personal banking. If you are wondering how this is done, here are steps to assist you to top up this e-wallet through your bank account:
Use your BDO app or website to log in to your account.
Choose the send money option
Select send money to another local bank
You will have an option to choose whether to proceed with a template or not. Choose to proceed without a template.
Choose to continue
You will be requested to fill in information about the transaction. To have an easy time with the transfer, ensure that you provide accurate details. The details needed include; transaction type, transfer from, BDO account number, destination bank account number, the purpose of the transaction, and template name/ description
Review the payment details that you Save provided. Once you are sure that every detail provided is correct, click on continue.
Wait for a confirmation message from GCash and an email from the bank that confirms the success of the transfer.
How to transfer money from BDO to Gcash through cash in option
The other option is enrolling your BDO Mastercard as a cash-in option. To transfer money through this method, follow the steps below:
Log into your Gcash application
On your home page, you will have several operation options, choose the cash in option
Under the cash in option, you will have several options, click on online banks option
Select the MasterCard/Visa bank option
After that choose the cash in option
Cash in option will open up other options that include the online bank option which should be your pick at this stage.
Pick the card that you added
Indicate the monies you need to cash in and confirm the transaction
Wait for a few minutes, when the transaction is complete, you will be notified by a message
The transfer of funds from the two platforms is easy. Epayments make life easy and safe. But as you transact with the two accounts, you need to know that there is a BDO to Gcash transfer fee. BDO will charge you Php 50 for each transaction.
With money in your Gcash account, you can pay for services or withdraw money using your Gcash MasterCard. The reason for withdrawing funds from the wallet is to pay for services and products from retailers who are yet to register with this e-wallet.
Using an e-wallet can be tricky if you are a new user. We have explained how you can register for the accounts and transfer funds from your Bdo to Gcash account. This should help you learn how to use e-wallets.
READ ALSO: How to load PayMaya: a comprehensive step-by-step guide (2020)
Source: KAMI.com.gh