Julia Barretto bio: age, height, siblings, what is happening in her love life?
If you are into girls with an angelic face, you must see the ever-beautiful Julia Barretto. She is known to be part of the Barrettos - a family of well-known celebrities. However, this young adult artist has proven that she can make a name for herself in the industry by simply being herself.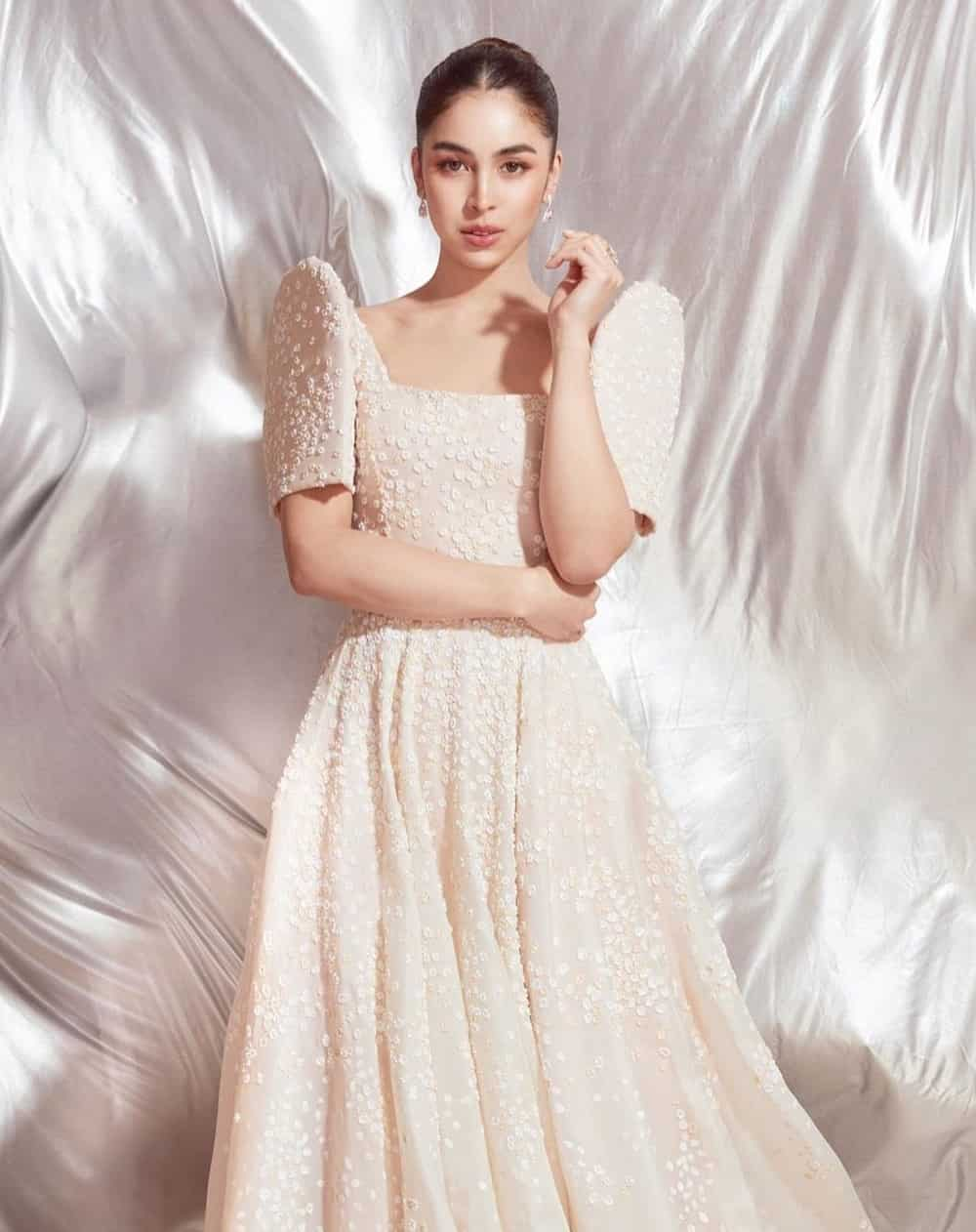 You might think that you have known and seen all of what Julia Barretto can offer, but there is more to this girl than meets the eye. Get to know her.
Julia Barretto profile summary
Name: Julia Francesca Barretto Baldivia
Nickname: Julia
Stage name: Julia Barretto
Nationality: Filipino
Birthplace: Marikina, Philippines
Birthday: March 10, 1997
Age: 22 (2019)
Occupation: Actress, model, endorser
Height: 5 feet 5 inches
Weight: 116 lbs
Mother: Marjorie Barretto
Father: Dennis Padilla
Facts about Julia Barretto
Her favorite shower song is Someone Like You by Adele.
The first body feature that she checks out in a guy is eyes.
She eats a burger whenever she is stressed.
The most worn item in her closet is her leather jacket.
She does not have a secret talent.
Julia Barretto biography
If you would want to know what the real name of Julia Barretto is, well, her full name is Julia Francesca Barretto Baldivia. Her family and friends call her Julia. She is the daughter of two celebrities, her father is Dennis Padilla, an actor, and her mother is Marjorie Barretto who is also an actress.
She chose to stay with her mother after her parents broke up. There have been rumors that the actress does not have a good relationship with her father, but they are now in good terms.
Julia Barretto siblings from both her parents are Claudia and Leon. Besides from the two, she has two other maternal half-sisters, Dani who is older than her and Erich, who is the youngest. Her sister, Claudia, who seems to be the closest to her, is a singer and recording artist.
Julia Barretto age is 22. The celebrity actress finished her grade school at the Miriam College in Katipunan, Quezon City in 2011. Unlike other celebrities who prioritize their career over the school, Julia gave time for her studies. In 2015, the actress graduated from high school at the St. Paul College in Pasig, Philippines.
After graduating from high school, the actress continued to focus on her career and starred in different movies and TV shows. There is no doubt that Julia Barretto is born to be a celebrity.
Julia Barretto career
The actress has already proven her talent when it comes to acting as she has starred in various series and movies. Her breakout acting stint was when she played the lead role in the television series, Kokey, in 2007.
In 2014, she was chosen to play the protagonist role in the drama fantasy series, Mirabella. Because of her versatility, she also portrayed a role in another drama series, And I Love You So.
Her acting prowess was appreciated even more by her fans when she played her first movie lead role in a chick-flick movie, Vince and Kath and James together with Ronnie Alonte and her on-screen partner, Joshua Garcia. The movie was part of the 2016 Metro Manila Film Festival. Her acting in the said movie was recognized, and she was given the Most Promising Movie Actress of the Year award by the 48th Box Office Entertainment Awards in 2017.
Another movie role where the actress proved herself once again is the movie, Love You to the Moon and Back alongside her love team and boyfriend at that time, Joshua Garcia.
READ ALSO: Julia Barretto's newest post on social media receives various comments from netizens
Here is the list of Julia Barretto movies
Para sa Hopeless Romantic (2015) as Maria Kristina Lapuz
Vince and Kath and James (2016) as Kath Gonzales
Love You to the Stars and Back (2017) as Mika
Unexpectedly Yours (2017) as Yanni Gonzales
Gandarrapido: The Revenger Squad (2017) as Chino's rescue
I Love You, Hater (2018) as Zoey Rivera
Between Maybes (2019) as Hazel Ilagan
The actress is also part of the ASAP It Girls along with other celebrities such as Liza Soberano, Janella Salvador, and Kathryn Bernardo.
The versatility of Julia Barretto has earned her different awards and nominations.
Julia Barretto awards and nominations
For years, countless nominations and various awards have been received by Julia Barretto. She even received 5 nominations this year and won 4 of those.
She was awarded Best Actress for TV Series by GEMS Gabi Ng Parangal. Other awards that she received just this year are the Princess of Philippine Movies and Television by the 50th Guillermo Mendoza Box Office Entertainment Awards and Best Actress for TV Series by the LPU Golden Laurel LPU Batangas Media Awards.
Here is the list of Julia Barretto's nominations
Best Supporting Actress by FAMAS Awards 2016
Best Actress by 2017 Luna Awards
Best Supporting Actress of the Year by 34th PMPC Star Awards for Movies (2018)
Media Personality of the Year by 2nd Gawad Bedista (2018)
Best Actress by 66th FAMAS Awards (2018)
Movie Love Team of the Year by 35th PMPC Star Awards for Movies (2019)
Here is the list of Julia Barretto's awards
Female Emerging Star of The Year by Yahoo Celebrity Awards 2014
German Moreno Youth Achievement Award by 62nd FAMAS Annual Awards (2014)
Best TV Actress by Candy Reader's Choice Awards (2014)
Best Film Actress by 2017 Platinum Stallion Media Awards
Most Promising Movie Actress of the Year by the 48th Box Office Entertainment Awards (2017)
German Moreno Power Tandem Award (with Joshua Garcia) by the 31st PMPC Star Awards for Television (2017)
Makabata Star Awardee by Anak TV Seal Award (2017)
Movie Actress of the Year by YECS Aral Parangal Awards (2018)
Movie Loveteam of the Year (with Joshua Garcia) by 34th PMPC Star Awards for Movies (2018)
Actress of the Year for Film by 2nd Gawad Bedista (2018)
Most Popular Love Team of Movies & Television (with Joshua Garcia) by the 49th Box Office Entertainment Award (2018)
Female Star of the Night by the 32nd PMPC Star Awards for Television (2018)
All these awards prove that Julia Barretto has more to offer than just pretty face.
Julia Barretto net worth
How much money does the young Barretto make?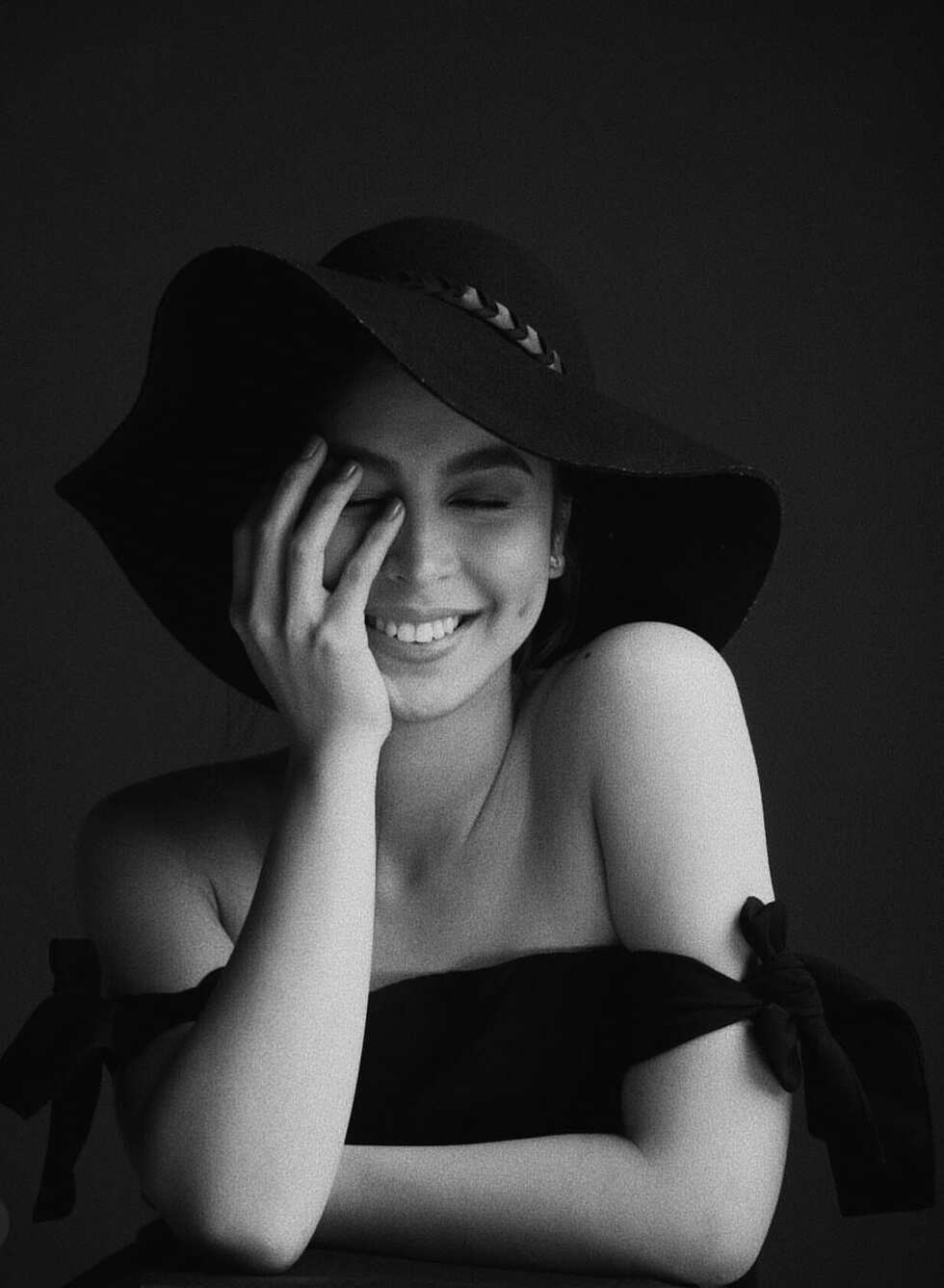 According to an article by dreshare.com, the estimated net worth of Julia Barretto is around 1.7 million US dollars. However, it is still hard to know how much she makes because the actress remains silent about her salary.
Julia Barretto and Joshua Garcia
Julia and Joshua proved to everyone that you just need to wait a little more time before you find the perfect one. Their first team-up was in the movie Vince and Kath and James in 2016, where they showed an immense connection with each other.
It was in January 2017 when Joshua started to court Julia; a few months after their first movie together was released. The actress even calls Joshua as the Brave One because of how courageous Joshua was as he took a chance in courting the girl.
The fans of JoshLia (short for Joshua and Julia) are able to witness how sweet they are. The two look so in love, whether on cam or off cam. They seem to be inseparable based on photos of their dinner dates, surprises, and other romantic gestures.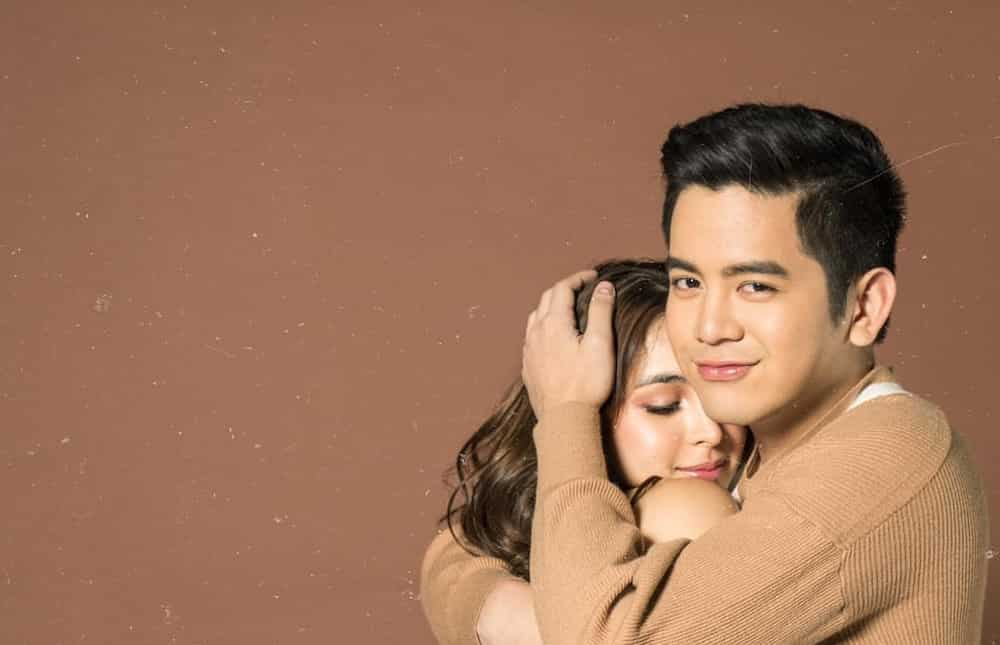 READ ALSO: Julia Barretto, Bea Alonzo & Gerald Anderson attend the ABS-CBN Ball 2019
In the year 2018, the month of July, the actress revealed that they were officially together.
There is one incident where an issue occurred in their relationship. Joshua allegedly sent a private message to a random girl on Facebook, but Joshua denied the said allegation.
The couple was able to surpass the issue together and gave their love life another chance to blossom. Unfortunately, just this year, another issue arose between the couple.
The couple allegedly broke up and remained best friends. Their fans were dismayed on what happened to their favorite couple. Everybody thought that they were going to end up together.
The reason behind their break up is not clear, but there are speculations that it is because of Gerald Anderson. In the recent movie of the actress, she was paired with Gerald Anderson. Fans speculate that the kissing scene between the actress and Gerald in the movie damaged the relationship of JoshLia.
The involvement of Gerald Anderson in the said break-up of the power couple also throws shade in the actor's relationship with his long-time girlfriend, Bea Alonzo.
Another issue came up between Julia Barretto and Bea Alonzo when the latter started to like some Instagram photos showing that Gerald and Julia went to their friend's birthday party, together. The said photo circulated in different social media platforms and spark more speculations about their break-up.
In an interview, Bea Alonzo said that she did not remember breaking up with Gerald; instead, the actor just started not talking to her. Bea even posted a cryptic post about cheating on her Instagram account.
Few weeks after the issue started, Julia also posted a photo and message addressing Bea Alonzo. In her post, she said that she was setting herself free again. She also said that she was going to get her soul back after all the chaos that she had been through because of the issue.
The once beautiful love story of Julia Barretto and Joshua Garcia is now just a sad story of two people who were once couple goals.
Julia Barretto latest news
In September 14, Julia Barretto attended the ABS-CBN Ball. She walked the red carpet without a partner, as opposed to previous years. She wore a simple Rajo Laurel Filipiniana gown that complimented her simple yet elegant beauty. She looked very sophisticated as she walked the red carpet.
Other news in the life of the actress is that her older sister, Dani Barreto, gave birth to her first child, in September 17. Julia said that she was excited as this is the first time that she is going to be an aunt.
To stay updated about the actress' life, you can follow Julia Barretto Instagram, @juliabarretto.
Amidst all the things that she has been through, Julia Barretto still manages to show the world the brave and the passionate young woman she is.
READ ALSO: Julia Barretto shares heartwarming post about her niece baby Millie
Source: KAMI.com.gh