Sanya Lopez bio: age, height, net worth, brother, photos
Sanya Lopez is a young rising star, mostly known for her work in "The Half Sisters". She has been active since a young age but gained the most prominence in the Philippines in 2016. What is so fascinating about this sweet lady with a bright and enthusiastic smile?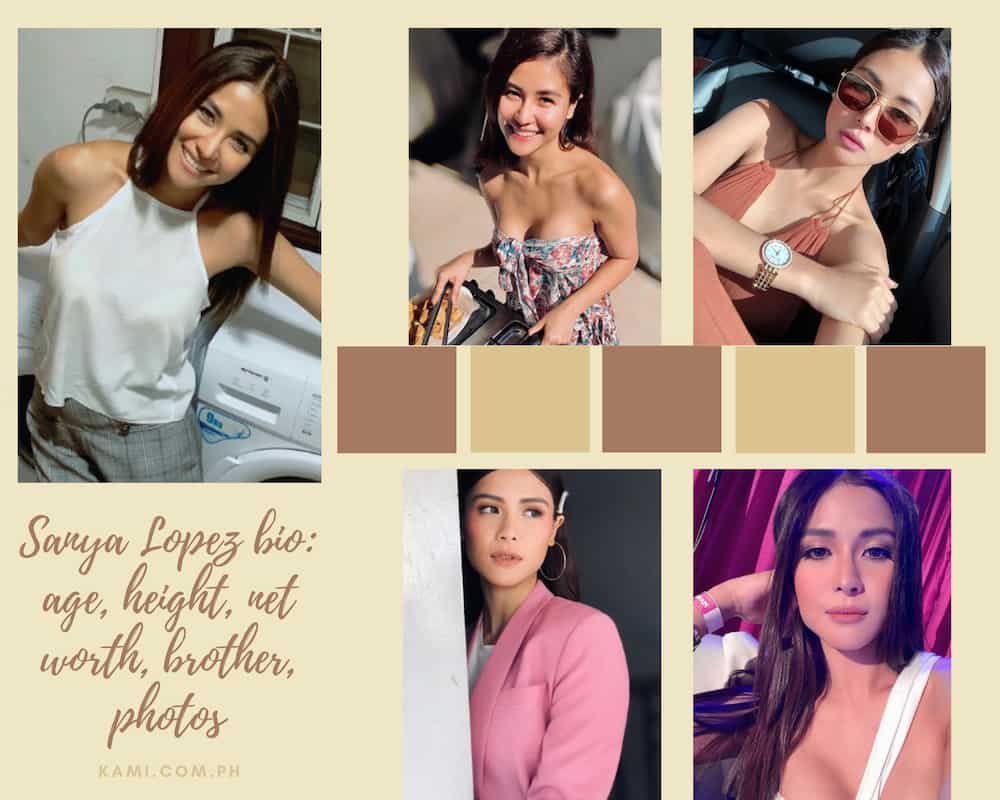 The young girl from Nagcarlan, Laguna, made waves when she first appeared in the Filipino celebrity circle. A lot of people wanted to see more of her spectacular acting, and she kept paving her way to success and fame.
Profile summary
Full name: Shaira Lenn Osuna Roberto
Birthday: August 9, 1996
Age: 23 years old
Nationality: Filipino
Height: 5 feet 7 inches (1 m 70 cm)
Birthplace: Nagcarlan, Laguna, Philippines
Occupation: Actress, model, television host
Parents: Marlyn and Ramil Roberto
Siblings: Jak Roberto
Biography
The real name of this beautiful young television star is Shaira Lenn Osuna Roberto. The name "Sanya Lopez" was given to her by her manager, and it originates from India.
Sanya Lopez birthday is on August 9. She was born in 1996, which makes Sanya Lopez age 23 years. However, she has been in the acting industry ever since she was 16 years old.
The birthplace of this fabulous woman was Nagcarlan, Laguna, Philippines. However, she was mostly raised in Malolos, Bulacan. Her mother, Marlyn Roberto, suffered a terrible loss when the girl was only two years old. Shaira's father, Ramil Roberto, passed away.
The actress was not the only child in her family: she also had an older brother, who is currently very famous. Sanya Lopez brother is Jak Roberto, who is the popular actor and former member of the boy band 3LOGY.
Sanya Lopez and Jak Roberto have a trusting sibling relationship, and he is very protective of his little sister. Sometimes, the fans are surprised to know that these two prominent figures are siblings. Today, they both reside in Quezon City.
The talented Shaira first started her career, when she got noticed by the famous actor German Moreno on the set of one of her brother Jak's projects. She later started considering him as a father figure and dedicating all her successes not only to her late father but also to him. Unfortunately, German passed away in 2016, at the age of 82.
Moreno invited the girl to be a co-host at his program. She spent her early career being a host and later decided to try herself as an actress. At first, she was given some supportive roles in the GMA Network productions, such as the series "Dormitoryo". One of her famous projects was "The Half Sisters", where she portrayed Lorna and acted alongside the popular actress Barbie Forteza.
She also played the part of Danaya in "Encantadia", which is a role that she considers herself to be proud of. Her other television series roles included:
Lovely on "The Millionaire's Wife";
Angela Marie on "Haplos";
Margaret Tolentino on "Cain at Abel";
Mariel on "Dahil sa Pag-Ibig";
Agent Thea on "Beautiful Justice".
These parts are her most known ones. She also appeared on multiple television shows as a guest star.
In addition, the talented young lady played in three movies: "Amalanhig: The Vampire Chronicles", "Wild and Free", and "Isa Pang Bahaghari".
For her work, she is always supposed to keep herself in good shape. She has a personal plan of fasting for sixteen hours and then eating moderately for eight hours. Sometimes, she has days when she allows herself to eat more than usual - this mostly happens on weekends. This does not mean that she eats unhealthy food. Usually, before photoshoots, she only eats veggies and salads and drinks natural fresh juices. Apart from this, she maintains her slim and athletic figure by exercising on a treadmill and doing a cardio routine.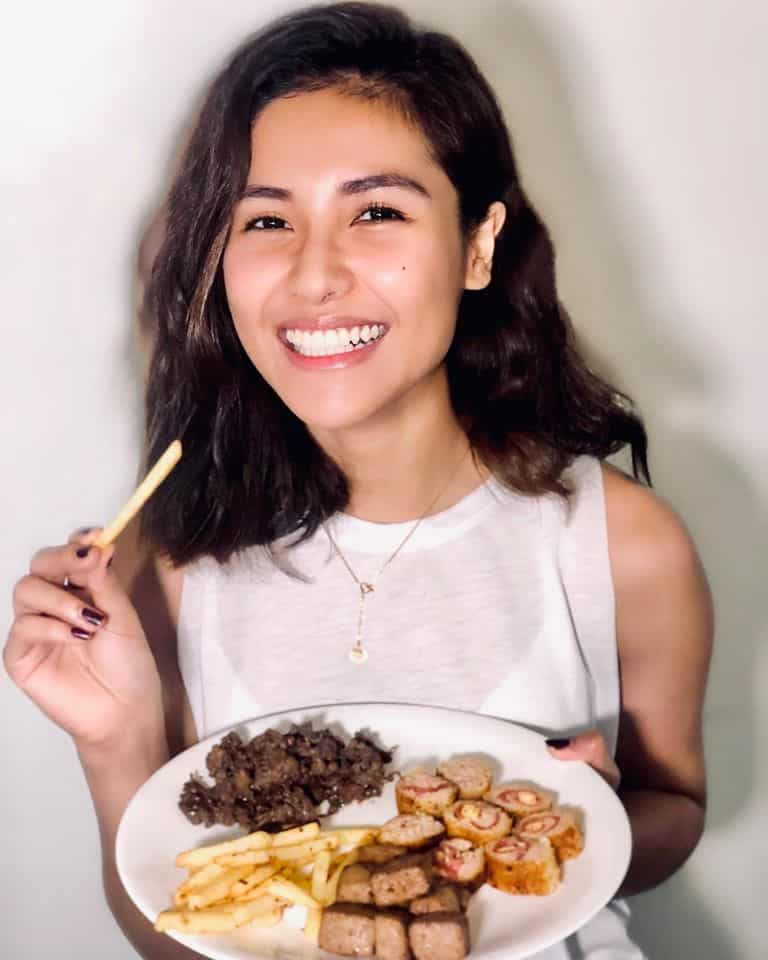 A lot of people follow Sanya Lopez Instagram, which depicts her everyday life. She has a lot of attractive pictures there and often posts about her career updates and hobbies. Sanya Lopez photos are always creative and unforgettable.
Sanya Lopez height
The actress is of average height, specifically 5 feet 7 inches. This equals 1 m 70 cm.
Sanya Lopez net worth
According to CelebsTrendNow, this young talented lady is worth $10 million, which she earned for her hard and dedicated work in the movies and TV series.
Who is she dating?
So far, there have been no known relationships which involve this lovely television star. Either she is not dating anyone right now, or she prefers to keep her romantic relationships private.
There have been talks about her romance with the fellow actor Gab Lagman. However, she refused to discuss it with the media, stating that they were just good friends and nothing more. Gab, however, mentioned in one of his interviews that, while there was a spark between them, it did not last long, as both had to focus on their respective careers.
Sanya Lopez is an interesting personality who has been through a lot in her life but always preserves a charming smile on her face.
Source: KAMI.com.gh