JK Labajo bio: girlfriend, age, instagram, tattoo, latest news
At his young age, the musician JK Labajo already has a successful career and a lot of admirers. He is a rising star of Filipino music, and he has a rather exciting biography that could inspire a lot of people. Besides, he does a lot of things except for singing.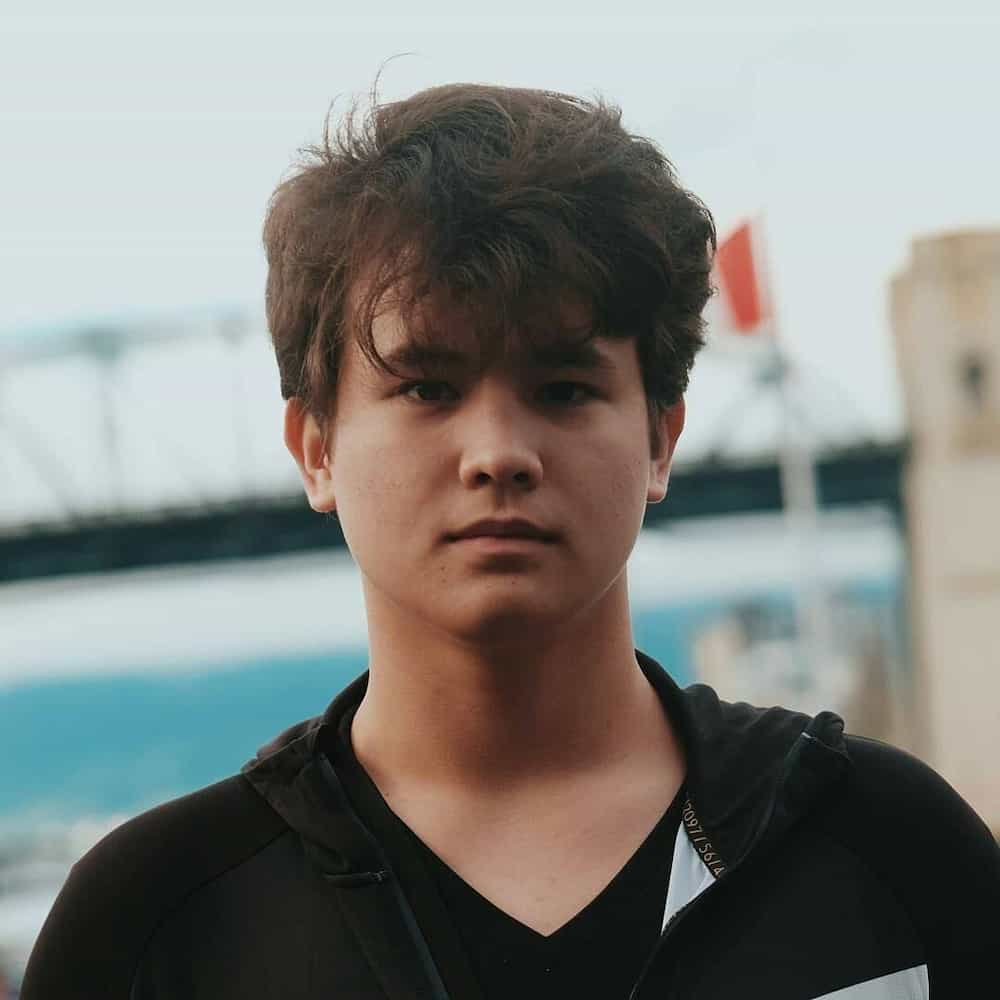 JK Labajo is known as a frontman of the band "Juan Karlos" and the former "The Voice Kids" competitor. Since he became famous in the Philippines, his life has drastically changed.
Profile summary
Full name: Juan Karlos Labajo
Birthday: February 5, 2001
Age: 19 years old
Height: 5 feet 9 inches (1 m 75 cm)
Nationality: Filipino
Birthplace: Consolacion, Cebu, Philippines
Occupation: Singer, musician, actor, photographer, endorser
Music genre: pop, soul, R&B, alternative rock, acoustic, jazz
Label: MCA Music Inc, Star Magic, Tuazon Records
Mother: Maylinda Labajo
Girlfriend: Maureen Wroblewitz
Biography
The successful singer was born in Consolacion, Cebu, Philippines. JK Labajo birthday is on February 5, 2001. Therefore, as of now, JK Labajo age is 19 years old, and it is impressive how he gained national fame while being so relatively young.
The childhood of this boy was full of struggles. When he was very young, his father left the family, and his mother Maylinda raised him on her own. The boy also had two half-brothers. However, when Juan was only twelve, his mother passed away as well. After that, he has been taken care of by his uncle and grandma.
In school, he had to face a lot of bullying from the kids who targeted him for his looks. Even though people thought he was wealthy, his family was struggling financially and was often forced to move. The boy would collect junk and sell it in order to make some money. For his participation on "The Voice Kids", his grandmother asked the Governor of Cebu for financial support.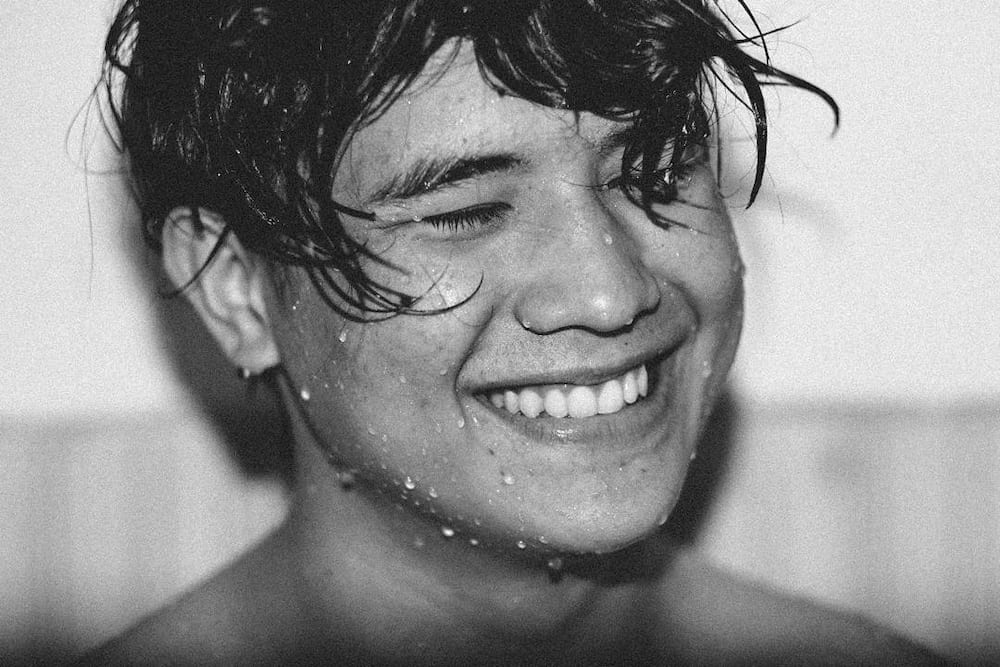 At "The Voice Kids" audition, Juan performed the song "Grow Old With You" by Adam Sandler and wowed the judges. He ultimately went further in the competition with the coach Bamboo Mañalac. In the end, he managed to come in third and acquired high popularity from the audience.
After his participation, he was signed by the training center Star Magic. He did some acting, as he debuted in the family drama "Hawak-Kamay" and a few other series.
August 2015 was when the young man released his debut album "JK". With time, he decided to enter the competition "We Love OPM: The Celebrity Sing-Offs". He participated in the team together with Bailey May and Kyle Echarri, even though he was often absent. They managed to reach the semi-finals.
He also took part in the reality show "Pinoy Big Brother: Lucky 7". He was known as the youngest contestant, and a few times, he opened up about his late mother. He got evicted on Day 23 of the competition.
In 2017, the drama "A Love To Last", where he played Lucas Noble, premiered on television. He also released his second album "JKL", which contained eight tracks. The same year, he appeared in the movie "Tatlong Bibe", which was his first big-screen experience.
2018 was when he decided to start his own band, which he named after himself - "Juan Karlos". Their hit "Buwan" was released in 2018 as an alternative rock track, and quickly made waves among the music fans. The band is still functioning and creating new music. Juan's fellow band members are the drummer Gian Hipolito, the bass player Louise Bayas, and the lead guitarist Jeriko Aguilar. There used to be a few former members who left the group since.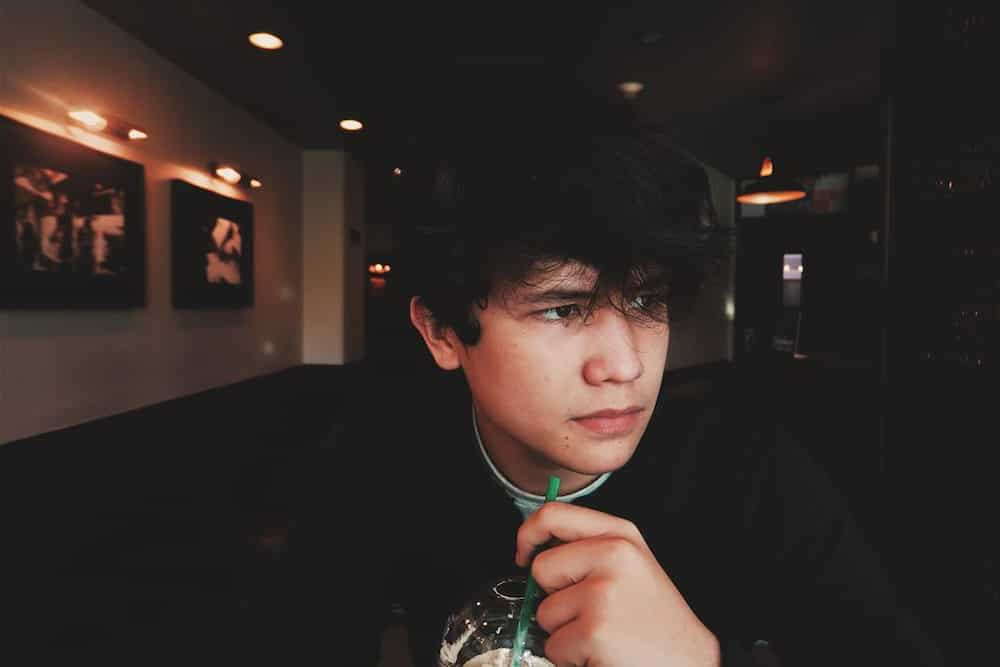 JK Labajo songs are inspired by a few famous artists like Joel Torre, Daniel Day-Lewis, Bill Evans, and Django Reinhardt. He also considers his late mother to be his inspiration, as she wanted him to gain the victory at a singing contest.
If you got curious about this singer's life, you can follow JK Labajo Instagram. This is where he posts about his everyday ventures.
JK Labajo height
This young man is of average height. Precisely, he is 5 feet 9 inches tall, which equals 1 m 75 cm.
JK Labajo tattoo
In 2019, Juan got his first tattoo, which is a design of a crying girl with a compass on her shoulder and a flower. Apparently, his girlfriend Maureen designed this impressive tattoo, and the master Minnie of Good Hand Tattoo brought the drawing to life on his body.
JK Labajo girlfriend
The successful musician is dating a beautiful girl named Maureen Wroblewitz. She is Filipino-German and works as a model. In 2017, she became the winner of the fifth season of "Asia's Next Top Model".
JK Labajo latest news often includes rumors about his girlfriend. The media find it cute how she is the only person he follows on Instagram.
Recently, some rumors surfaced that Maureen is pregnant, even though she denied these guesses, saying it was just a skirt in the photo. Juan decided to be humorous and posted a picture of a cat, captioned "It's a boy!!!".
Even though the sweethearts are not thinking about having children just yet, they are still very happy and in love.
The biography of JK Labajo is an exciting rags-to-riches story, and today, he is a nation-wide celebrity, highly valued for his voice and music.
Source: KAMI.com.gh