Jin BTS bio: net worth, family, age, real name, Instagram
Jin is a South Korean singer, songwriter, and model. Currently, he is a member of the Bangtan Boys (BTS). The star has had a smooth career worth envying, especially by admirers. Overall, his contribution to the band has always been commendable. However, not so many people know much about him, particularly his personal life.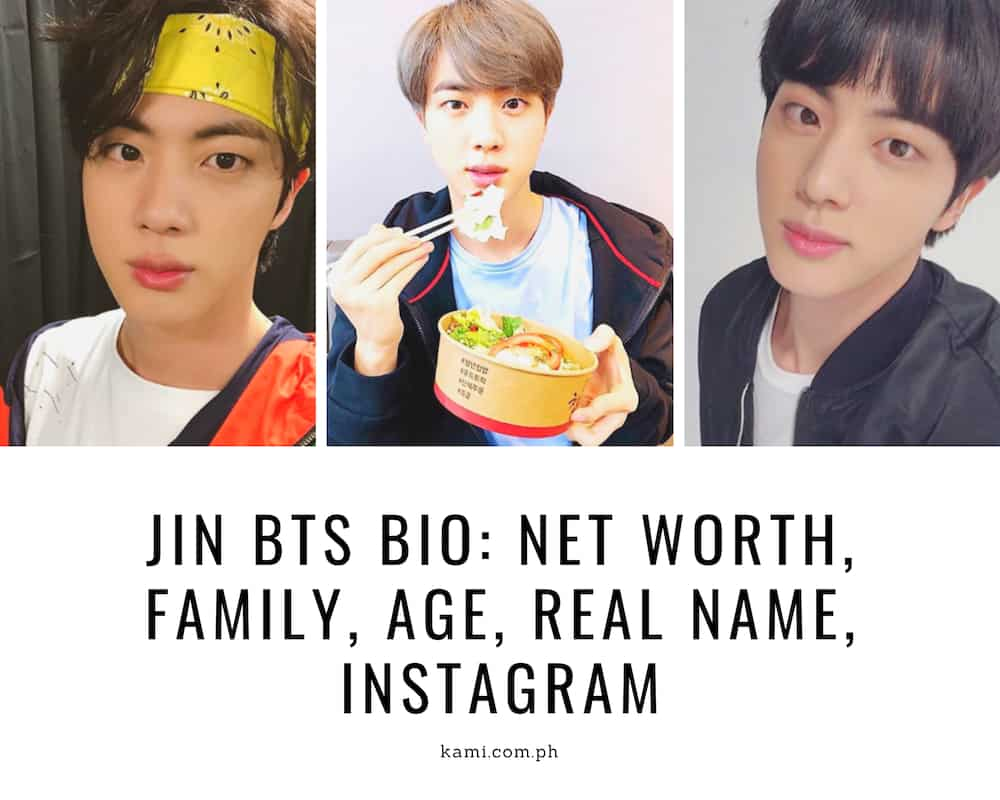 Jin is among the few people who believe that talent is not enough to make someone excel in life. He has been able to thrive in the scene for close to seven years because of hard work, humility, and discipline. Also, despite having a rich family background, he has always worked his way up to become the person he is today.
Jin profile summary
Birth name: Kim Seokjin
Nicknames: Fake Maknae, Worldwide Handsome, Eat Jin
Date of birth: 4th December 1992
Age: 27 years old
Zodiac sign: Sagittarius
Place of birth: Gwacheon, South Korea
Occupation: Singer, songwriter, model
Band: BTS
Label: Big Hit Entertainment
Position: Vocalist, visuals
Height: (5'10.5") 1.79 m
Weight: 63 kg
Blood type: O
Nationality: South Korean
Biography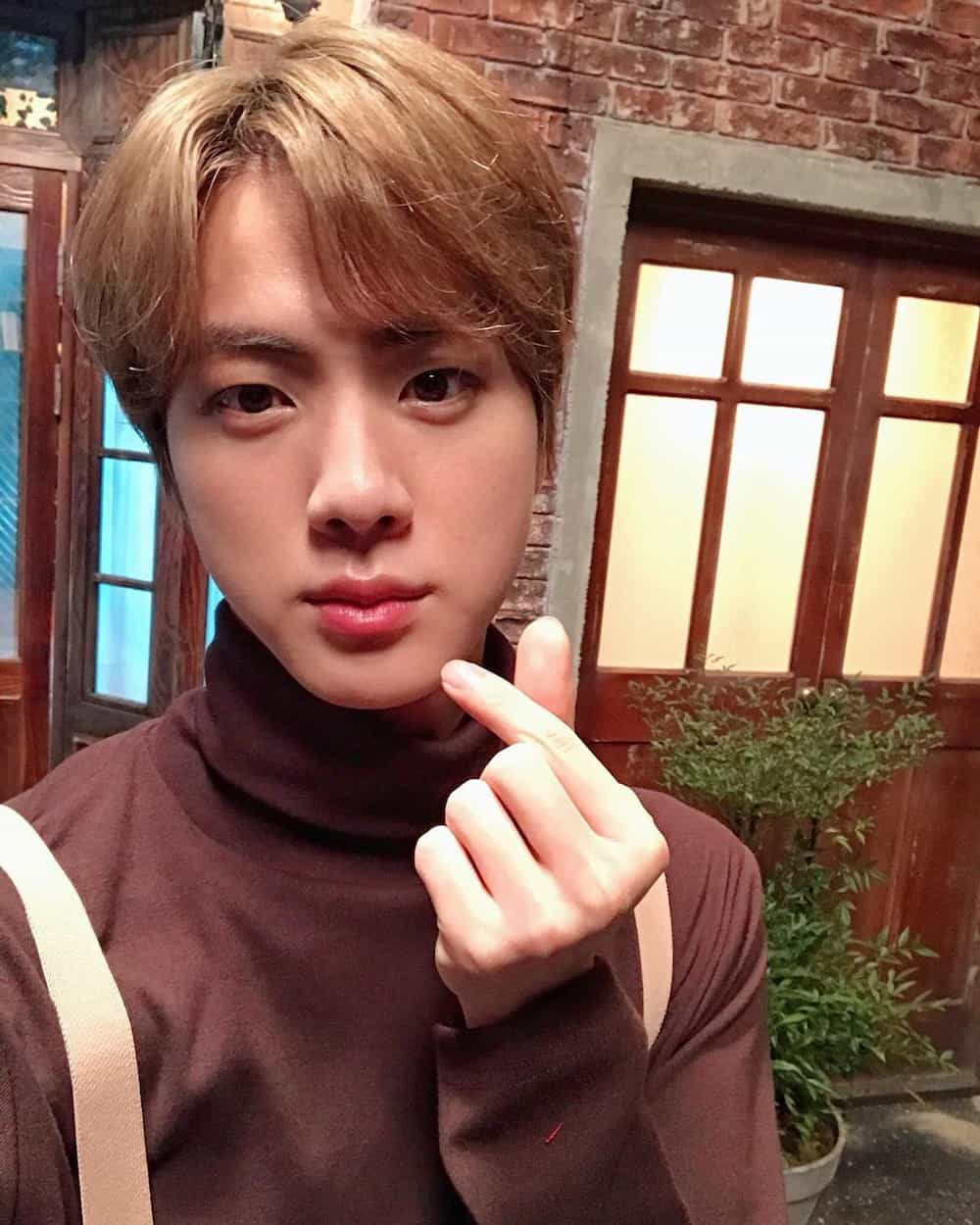 Jin was born on 4th December 1992 in Gwacheon, Gyeonggi Province, South Korea. He is last born in a family of two kids. He has since grown and schooled in this place. Jin real name is Kim Seokjin. His nicknames are Fake Maknae, Worldwide Handsome, Eat Jin, "Worldwide Handsome," Car Door Guy, "third guy from the left."
Kim Seokjin completed his high school studies at Bosung High School. Physical Education was his favorite subject. He grew up like any normal child. Jin loved sports such as swimming and golf. He also learned snowboarding from his father.
He proceeded to Konkuk University, where he pursued art and acting. SM Entertainment approached him for a contract while in the institution, but he rejected their offer. Perhaps, it is because he initially wanted to become an actor. Well, he later graduated from the institution with a degree in arts and acting.
At the moment, he is believed to be a student at Hanyang Cyber University. They secured a position in the university with Chen, a fellow BTS member. Jin no longer studies music; he is pursuing other areas that can help him to convey messages in different ways.
READ ALSO: Kris Wu bio: net worth, girlfriend, age, songs, height
Age
His charming voice and attractive looks might fool you to think he is a teenager. Well, Jin age is 27. He will be turning 28 years a few months from now.
While turning 27 years old, his fans and colleagues took to different social media platforms to celebrate his birthday. For instance, he was trending on Twitter for the better part of the day with hashtags such as #JINDAY, #HappyJinDay, #TonightAndAlwaysWithJin, #HappyBirthdayJin, #JinOurHappiness, #OurFlowerofDecember etc.
Jin family
Currently, his family comprises four members; his father, mother, elder brother, and him. His father is a CEO of a company, meaning he comes from a well-off family. Unfortunately, there is little known about his mother. Lastly, he was introduced into the hip hop world by his elder brother, Kim Seok-Jung.
Body measurements
His attractive looks and body physique are, particularly, among the many reasons why most girls would love to have him by themselves. Most sources estimate Jin height to be 5'10.5", which can be translated to 179 cm.
Career progression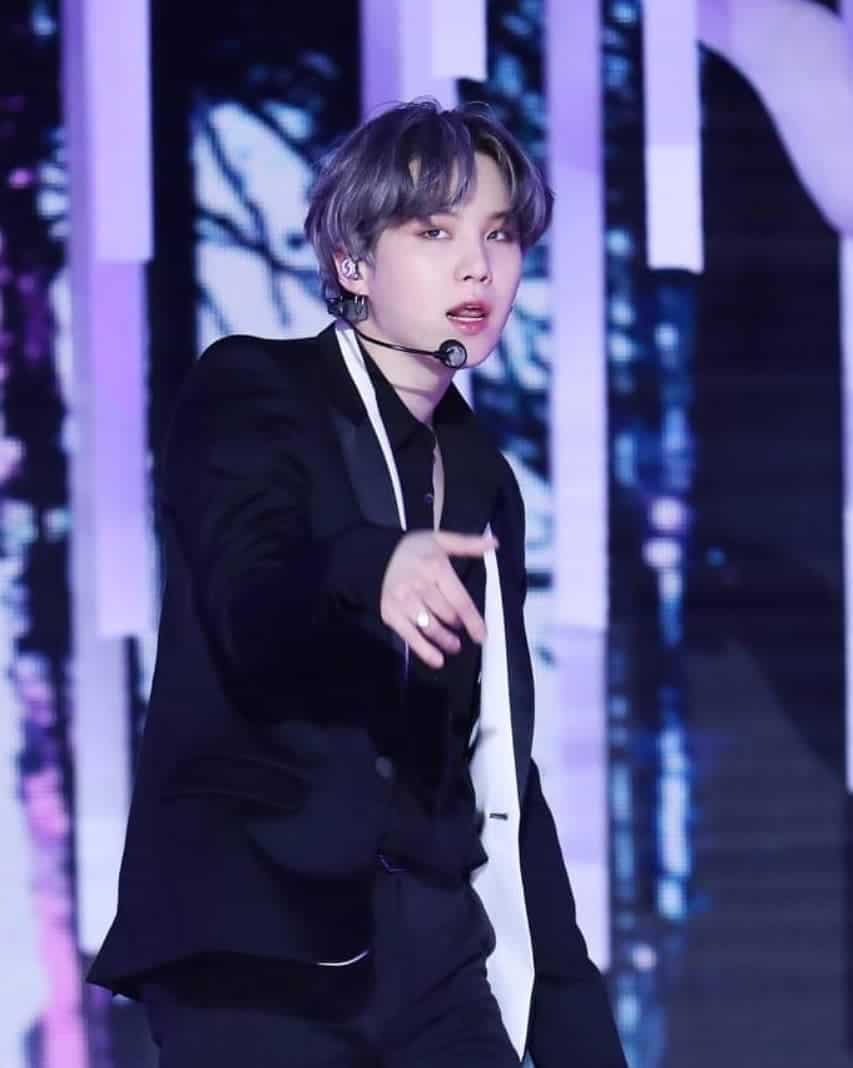 Unlike most celebrities, Kim Seokjin has had a smooth career. He was first scouted by SM Entertainment while in the university. While he might have wanted to venture into the acting scene, music has proven worthwhile. He made his debut on 13th June 2013 with a single album known as 2 Cool 4 Skool.
Apart from his contribution to the group, he also has several solo and collaboration singles with other artists. Some of them include: It's Definitely You, Epiphany, So Far Away, Mom, I Love You, and, In Front of the Post Office in Autumn.
He has also co-written several songs for the group such as Outro: Circle Room Cypher, Outro: Love Is Not Over, Boyz with Fun, Love Is Not Over, and Awake, among many others.
READ ALSO: Xiumin EXO bio: net worth, age, photos, height, sister
He has always hosted several music shows in Korea. Some of them include: Inkigayo (2016), M Countdown (2016 and 2017), and Music Bank (2018). He also co-hosted the KBS Song Festival in 2017 and 2018.
He was also nominated for the Best OST Award at the Melon Music Award in 2017. Unfortunately, he did not win.
Jin net worth
According to Celebrity net worth, his net worth is $8 million. He earns his wealth from music. The group's debut album, Dark & Wild, is said to have generated the team a lot of money. It was ranked number #2 on Korea and #3 on the US World chart. In 2016, their Wings album was ranked #1 on both charts.
Social media presence
At the moment, there is no official Jin Instagram account. However, there are several accounts on the page bearing his name. One of the fan accounts on has over 5.2 million followers.
He is among the most popular idols of South Korea. Gallup Korea ranked him number 11 in 2018. Perhaps, this helps to explain the huge following on the fan account.
Jin photos
The singer is not on Instagram or Facebook, but you cannot miss his photos on all the social media platforms. Some of them are as follows:
1. Your favorite photographer
Kim Seokjin is a fan of photos. He loves taking photos with his camera. It seems he loves to keep memories alive. What do you think about his pose though?
2. Tourism is my other hobby
Judging from a number of his photos on Instagram, he loves exploring nature. Mountains and museums seem to be his favorite. Besides, his father used to travel with him whenever going on business tours in different countries.
3. It is selfie time
He is one of the celebrities with the coolest selfies on Instagram right now. Be it a hater or a fan, his selfies are irresistible. Some are also funny, especially this one. Often, he takes pictures with his teddy bears or pets.
4. The good "shepherded"
When he is not your screens, Jin loves watching the animals in the field. His group members also find him loving and caring.
Jin is not only handsome and talented but also a successful singer and songwriter. He continues to shine in the scene because of determination, diligence, and discipline. Overall, Jin is an interesting personality to be around with.
READ ALSO: Jak Roberto bio: Age, height, parents, girlfriend, net worth
Source: KAMI.com.gh