Jimin BTS bio: Net worth, photos, age, height
The K-Pop boy band Bangtan Boys (BTS) comprises members with different personalities and backgrounds. Some are vocal, funny, and outgoing while others are introverted and like keeping to themselves and then some cut through the different personalities. Jimin is one of those who haven't let their fame to get into their heads and remains to be a down to earth person both to his bandmates and fans. He has been described as warm and caring, but there is more to this person than what people see on stage and social media.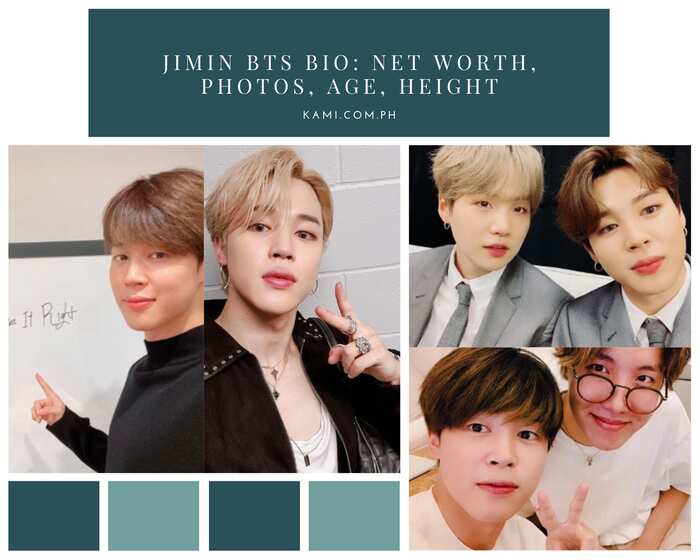 Just like other BTS band members, Jimin is multi-talented and benefits the group in more than one area. His singing is terrific, but so is his dancing. He has been part of the band since their debut back in 2013 and has easily found his way into the hearts of fans through his likable personality. In addition to that, he is also good-looking, something his fans can't get over thanks to the famous Jimin abs.
Jimin profile summary
Name: Park Jimin
Stage name: Jimin
Jimin birthday: 13th October, 1995
Place of birth: Busan, South Korea
Jimin Age: 24 years old
Birth sign: Libra
Height: 173 cm
Weight: 61 Kg
Father: Park Pil-Woo
Mother: Park Mi-Jeong
Brother: Park JiHyan
Occupation: Singer, songwriter, dancer
Jimin biography
Park Jimin (also written as Jim-in) is a South Korean singer, songwriter and dancer who is a member of BTS. He was born on 13th October 1995 to Park Pil-Woo (father) and Park Mi-Jeong (mother). He has a brother by the name Park JiHyan.
He went to the Busan High School of Arts before being admitted to the Global Cyber University. At Busan High School, Jimin was a top student in the modern dance department, and this led to his teacher suggesting an audition for an entertainment company. That is how he auditioned and was signed by Big Hit Entertainment as the last member to join BTS.
READ ALSO: Kris Wu bio: net worth, girlfriend, age, songs, height
Career
Jimin joined BTs in 2013 and debuted in the group's first single No More Dream. His position in the group is as a vocalist and dancer. While still a member of BTS, Jimin has managed to release solo tracks such as Lie and Serendipity.
His first three solo tracks, Lie, Serendipity and the full-length version of Serendipity had more than fifty million streams on Spotify showing his potential to be successful as a solo artist. Those songs were also the only solo tracks by a BTS member in official chart's 20 most-streamed Bangtan Boys songs in the United Kingdom.
Jimin's 2018 song Promise remains SoundCloud's biggest 24-hour debut ever surpassing a record previously held by Drake's Duppy Freestyle. He has worked on several music covers such as Justin Bieber's Mistletoe and Charlie Puth & Selena Gomez's We Don't Talk Anymore.
Body measurements
Jimin height is 173.6 cm (5 feet and 8.3 inches) tall. His weight is 61 Kg (134 lbs) corresponding with his height. His hair color is black, and his eye color is dark brown. In general, Jimin has a slim body build even though he used to consider himself fat and even went into depression because of that.
Tattoos
Like many other celebrities, Jimin has some fantastic tattoos. The most famous Jimin tattoo was the temporary inked tattoo of the word NEVERMIND. This tattoo was in reference to a BTS intro Nevermind that was released in 2015. He also has a tattoo of the number '13' written on his wrist.
Jimin net worth
Jimin is one of the most famous celebrities in South Korea. The singer's net worth is estimated to be around $8 million. It has taken him less than seven years to achieve that value which means he earns approximately $1 million per year or more.
Most of his money comes from BTS earnings, but he also makes money through solo projects and acting. He used a big portion of his money in philanthropy efforts. He has in the past helped students by covering uniform expenses and donating money to the Busan Department of Education to help support needy students.
Jimin photos
It is surprising that Jimin once considered himself fat, but many people will disagree with that. Although it is a subjective topic, beauty is also subject to the eyes of the beholder, but many seem to agree that the K-pop singer is handsome. Still, this has not stopped him from posting many photos on social media where he receives immense support, and this can be seen in Jimin Instagram account.
1. A fan favourite
Park is popular in South Korea and even has the distinction of being one of the most famous people in the country. His style of music has managed to infiltrate the hearts of many and fill them with love and compassion for the star. Outside of South Korea, he is also popular with fans from all over the world.
READ ALSO: Xiumin EXO bio: net worth, age, photos, height, sister
2. No place to hide
Sometimes celebrities like Jimin like to have their privacy and personal space respected, but they have come to learn that those are pleasures they cannot afford especially when they are in public. Sometimes they try to disguise their looks with things such as caps and sunglasses, but some faces are too famous not to be recognized. This is the price that comes with fame, and Park has no option but to cope with that.
3. A lonely heart?
With all his money and fame, it seems that Park is yet to find his better half to share life with. The BTS vocalist and dancer is taking his time before committing possibly to avoid making mistakes by rushing into things. In his defense, he is still young and with many years ahead of him for love life, but for now, all he has to do is work and more work because his commitment is towards his supporters.
4. A cool celebrity
Park is a calm person in every aspect. He has been hailed as a relaxed and relatable individual in the BTS. He is undoubtedly fun to be around due to his charismatic personality. He is always jovial and can be seen smiling at all times. He is also regarded as cool thanks to his kindness and generosity. Many have benefited from his philanthropy, especially school-going children who he has paid school fees for or bought uniforms.
5. What's cooking?
Thanks to social media, we can know some interesting facts about our idols like how they spend their time or what they like most. It is no secret that Park loves to sing and dance, but other than that, what else does he do? The singer can get into the kitchen and fix a meal. Many would think that because he is one of the wealthiest stars, he would be having other people to do all the work for him, but this is not the case.
Jimin will continue to be one of the most loved members of BTS, and this is because other than singing, he also has a generous heart. The singer has on more than one occasion donated huge junks of money for various charitable causes. Hopefully, he will continue releasing awesome music while maintaining his personality in the future.
READ ALSO: Sanya Lopez bio: age, height, net worth, brother, photos
Source: Kami.com.ph