Taeyang bio: Wife, net worth, photos, latest news
Taeyang, is a famous Korean singer, dancer, and songwriter. He was born on born May 18, 1988, and was given the name Dong Young-bae.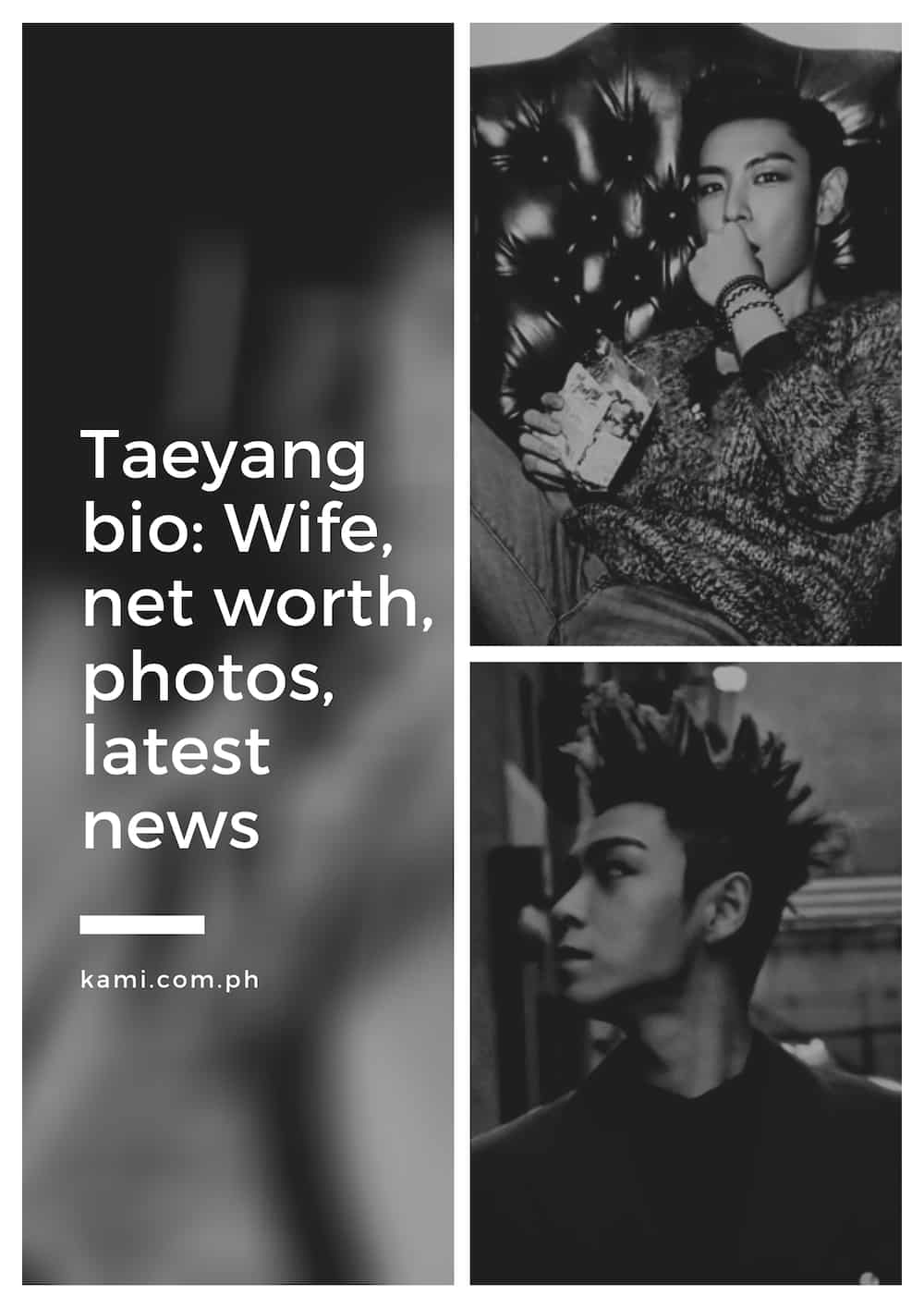 His journey in music started when he was a young boy, and later got cemented when he joined one of the best-selling boy-bands in Asia and the world at large. But just who is Taeyang? Below are some interesting facts about his career and personal life that you may want to know.
Profile summary
Name: Dong Young-bae.
Stage name: Taeyang in Korea and Sol in Japan
Date of birth: May 18, 1988
Age: 32 years
Place of birth: Uijeongbu, Gyeonggi-do
Profession: Musician, dancer, and songwriter
Sun Sign: Taurus
Famous as: K-Pop Singer
Height: 5'8" (173 cm)
Marital status: Married
Taeyang age and early life
Taeyang was born in May 1988 which makes him 32 years old. He was born in Uijeongbu, Gyeonggi-do. Having been from a middle-class family, he experienced financial challenges that made him work as a young kid in order to support his family.
Career progression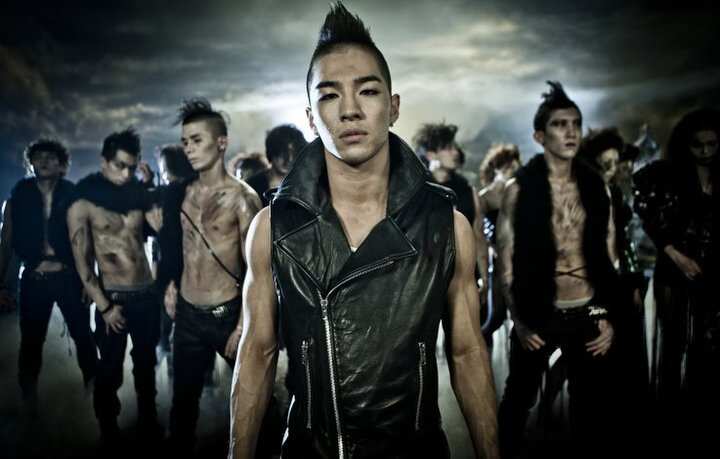 His interest in music started early when he would listen to classical music by famous artists such as Franz Peter Schubert and Ludwig van Beethoven. He even learned how to play the piano by listening to Beethoven.
He got some recognition after he appeared in Jinusean's music video "A-yo." He later started training under YG Entertainment when he was 12 years old. Six years later, he debuted in 2006 as a member of the South Korean boy band Big Bang.
Taeyang Big Bang
The young successful singer joined the South Korean boy band 'Big Bang' in 2006. While the band's first song was not an instant hit, the followups were. The band grew to gain recognition in almost all electronic media spaces worldwide.
It even rose to become one of the best-selling boy bands in Asia and all over the world. After earning his initial success with 'Big Bang,' Taeyang became more prominent and earned numerous accolades as a solo singer as well.
His solo career and extended plays have won several awards in South Korea, not to mention the fact that they have trended in South Korean music charts. After starting his solo career with his extended plays, Taeyang went on to launch his studio albums. This saw him break into the US Billboard 200 list.
He made it to the top spot on the Billboard K-pop Hot 100 list with his single 'Eyes, Nose, Lips'. The singer is currently an established singer and is probably one of the hottest R&B prospects in the South Asian music industry. He is one of the artists that represents South Korea in global platforms.
He was made the honorary ambassador for the 2018 Winter Olympics in South Korea. Taeyang has been on two world tours since the release of his second studio album 'RISE' and has also performed several times outside Asia.
READ ALSO: Ara Mina bio: net worth, age, sister, photos, movies
Achievements
Throughout his successful career, Taeyang has sold an estimated 10 million records, which makes him one of the best-selling male South Korean R&B artists. Back in November 2010, he was presented with an award for his contribution to pop culture at the 2010 Korea Popular Culture and Arts Award Ceremony held by the South Korean Ministry of Culture, Sports and Tourism.
Later in 2017, he was appointed as an honorary ambassador for the 2018 Winter Olympics in Pyeongchang, serving as one of the Hallyu stars tasked with extolling the virtues of South Korea for the world.
Apart from the roles given to him by the state, Taeyang has earned 2 Golden Disc Awards, 3 Korean Music Awards, which include the Male Musician of the Year by Netizen Vote in 2011, 3 Melon Music Awards and 4 Mnet Asian Music Awards.
His song "Eyes, Nose, Lips," which was released in 2014, won Song of the Year in all major Korean awards, including Gaon Chart Music Awards, Golden Disc Awards, Melon Music Awards, and Mnet Asian Music Awards. This made him the first R&B solo artist to do so.
Taeyang wife
The star is married to a singer model and actress named Min Hyo-rin. They got married in 2018. The two had been dating since 2013, and only confirmed their engagement in 2017. By 3rd February 2018, they got married in a private church ceremony. It has not been confirmed whether Taeyang baby is in the picture but the couple seems to be enjoying their married life.
Taeyang abs and body stats
Taeyang height is given as 5'8" or 173 cm. He has an athletic body build, hence his impressive abs. He is described as being easy to the eyes because of the handsome features that draw a lot of his female fans to him.
Taeyang photos
You are likely to come across a lot of Taeyang's photos on Instagram. He shares a few pics about his whereabouts every now and then.
Taeyang net worth
Taeyang is definitely one of the most successful artists in Asia. Apart from the fact that he has been in the industry for a long time, he has also thrived in the industry.
According to Celebrity Net Worth, the star has a net worth value of $20 million.
This value has been contributed to significantly by his time as a band member where he released seven studio albums and eight live albums. Even when he ventured out as a solo artist, he continued to sell more albums and excel in the industry. His online presence also makes a significant contribution to his overall earnings.
Taeyang latest news
The star has recently featured in his first documentary that will soon be airing on YouTube. It shows a lot about his growing passion for the stage, his personal struggles both on and off the stage, and also what led him to the decision of marriage just before his mandatory enlistment.
Taeyang is a celebrated artist whose achievements speak for themselves. He may have gone through some struggles earlier in life but still managed to come out stronger and more successful in his music career.
READ ALSO:
Daesung bio: age, net worth, photos, military, height
Suho EXO: Bio: age, photos, instagram, military, dating
Joji bio: Net worth, twitter, age, photos, songs
Source: KAMI.com.gh