Seungri bio: Net worth, age, girlfriend, military
If you love listening to music by the popular Korean boy bands, then you know the famous Big Bang band. Seungri is one of the renowned members of this band. His real name is Lee Seung-Hyun. He is a South Korean singer, songwriter, and actor.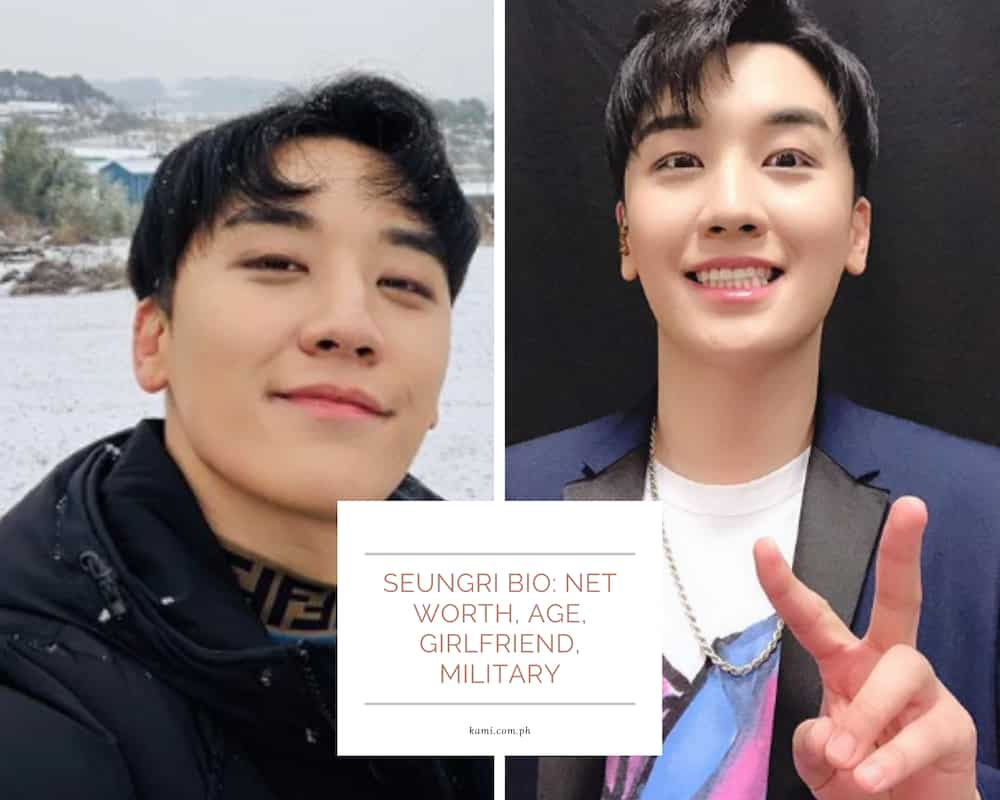 Seungri came into the public limelight when he joined the Big Bang band. The band has released several studio albums and extended plays and is one of the best-selling boy bands in the world. Seungri has also established his own identity away from Big Bang and has released solo EPs and albums, which are a huge success and have topped multiple charts.
Profile summary
Full names: Lee Seung-Hyun
Seungri birthday: December 12, 1990
Place of birth: Gwangju, South Korea
Seungri age: 29 years
Gender: Male
Nationality: South Korean
Weight: 60 Kg
Seungri height: 5 feet 10 inches
Seungri Instagram: @seungriseyo
Profession: Singer, actor
Seungri biography
Seungri was born on December 12, 1990 in Gwangju, South Korea. The name of his father is Lee Yeon-Jin, while that of his mother is Kang Hyun-Sook. He has a younger sister, Hanna.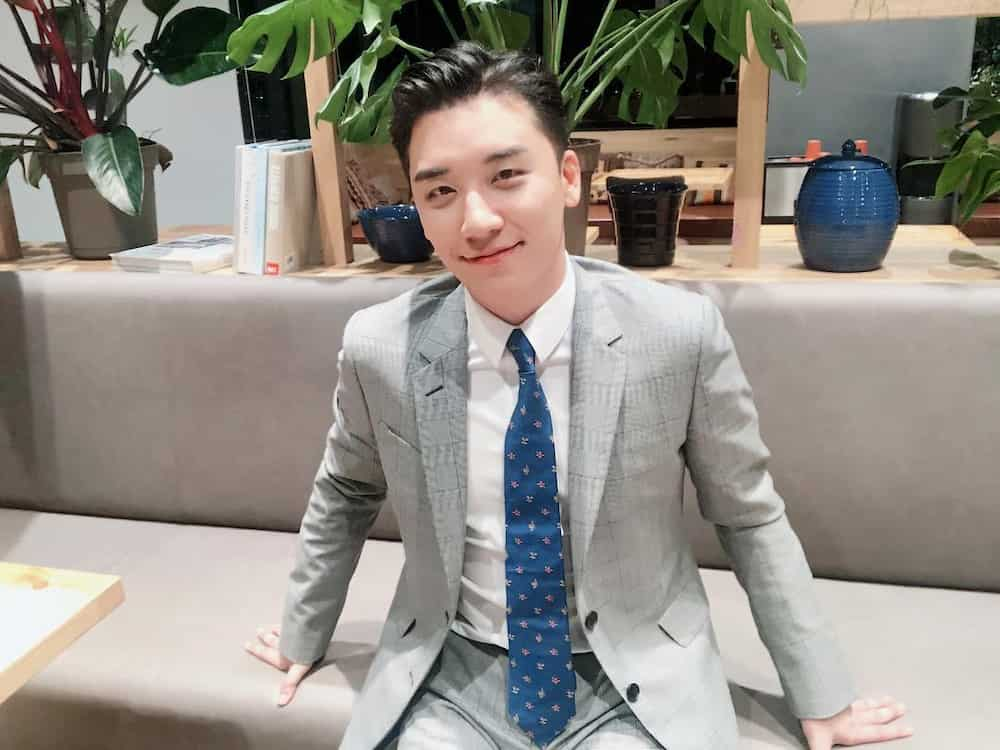 After he passed his college entrance exams, he enrolled at Chung-Ang University but ended up dropping out because of the demanding schedule of Big Bang. He opted to enroll for online classes at Gukje Digital University so he could attend his schedules at the same time.
Career
Seungri developed a passion for dancing at an early age. As a young boy, he featured in the reality TV show Let's Coke Play! Battle Shinhwa. He was eliminated in the ninth episode. This marked the beginning of his career in the entertainment industry. After his appearance on the show, he was invited by YG Entertainment to audition for the boy band Big Bang.
READ ALSO: Janella Salvador bio: Net worth, age, boyfriend, parents
Seungri Big Bang
After the auditions, he was selected to join the band together with Daesung, TOP, Taeyang, and G-Dragon. Shortly after the band was formed, they released their debut album Big Bang Vol 1 in 2006. The album contained the song The Next Day, which was the first solo song by Seungri. The group released its debut EP Always the following year. One of the songs, Lies, was a massive hit, and it topped the Billboard charts for weeks.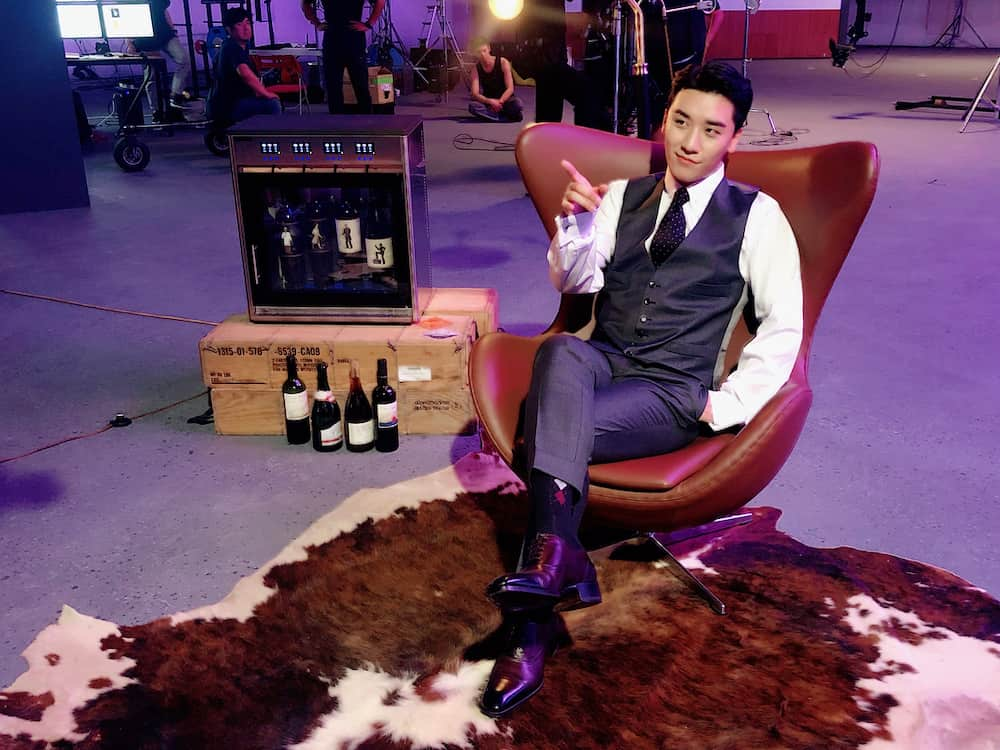 Following the success of the first EP, they began working on the second EP, Hot Issue, which was released in 2007. The popularity of this band grew when it released the third EP, Stand Up. One of the songs, Day by Day, was a huge success, and it became the most popular single of the band. The band released the second and third albums, Remember and Made, respectively, which were a huge success as they topped multiple charts.
Seungri albums
In order to make a name for himself as a solo artist, Seungri released his first solo EP VVIP in 2011. It had two singles, VVIP and What Can I Do. Here is a list of EPs and Albums he has released to date:
VVIP (2011)
Let's Talk About Love (2013)
The Great Seungri (2018)
READ ALSO: Sanya Lopez bio: age, height, net worth, brother, photos
Seungri filmography
In 2008, Seungri debuted his career as an actor when he was cast to play a role in the South Korean-Japanese film Nineteen. He also appeared in the film Why Did You Come to My House? Here is a list of films that he has appeared in:
Musical Sonagi (2008)
Nineteen (2009) as Park Min-Seo
Why Did You Come to My House? (2009) as Park Ji-min
High & Low The Movie (2016) as Li
Big Bang Made (2016) as Himself
Television shows
Seungri has played minor and major roles in television series. Here is a list of TV shows that he has appeared in:
Let's Coke Play! Battle Shinhwa (2005)
Show! Music Core (2009)
Haru (2010)
Lights and Shadows (2011)
Seung-chan's Complete Victory Declaration (2012)
Popular Women 100 (2013)
Shonen no Jikenbo (2013)
Angel Eyes (2014)
Girls Fighting (2016)
READ ALSO: Kris Wu bio: net worth, girlfriend, age, songs, height
What is Seungri Girlfriend's name?
Seungri has been rumored to be dating Yoo Hye Won, an actress. However, the two have not come out into the public to confirm or deny these rumors.
Seungri net worth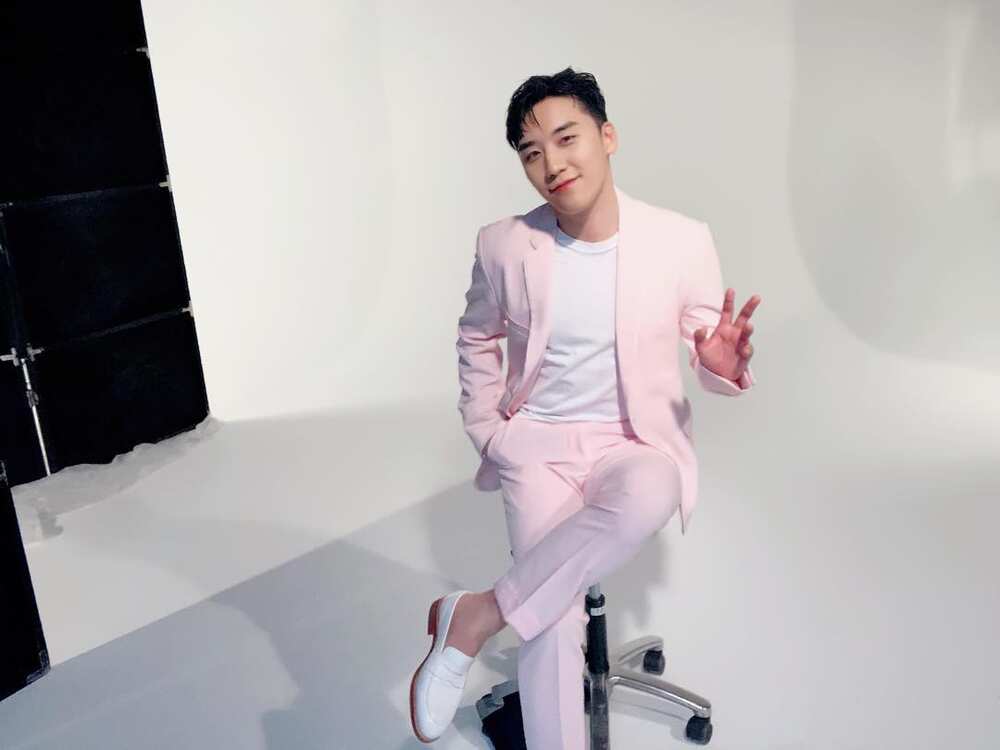 Seungri's music career has been very successful, and he has amassed a significant amount of wealth to date. His net worth is estimated at $30 million. Music and acting are the primary sources of income. He also earns a good income from his businesses, including the Seungri dance academy and the Monkey Museum Night Club.
READ ALSO: Jin BTS bio: net worth, family, age, real name, Instagram
Seungri latest news
In the last few weeks, Seungri has made headlines because of enlisting in the mandatory military service. He was sent a notification of his mandatory service on February 4, amidst the ongoing trial on several charges, including mediating of prostitution services, habitual gambling, and violation of the Foreign Exchange Transactions Act. The ongoing trial will be handed over to the military court system. Speaking about the trial, the Military Manpower Administration said:
We will work with the Prosecutors' Office to have a fair and consistent trial. We will consider civil court results and progress in the case in conducting the trial.
Seungri military service began on March 9, 2020. He is expected to go through a five-week training program at the 6th Infantry Division in Cheorwon, Gangwon Province. Afterward, he will serve 18 months and seven days. His discharge is slated for September 16, 2021.
READ ALSO: Kai EXO bio: Net worth, photos, tattoos, height, age
Seungri is a force to reckon with in the South Korean music industry. His music career has been very successful as his songs have topped the Billboard charts for many years. His fans will greatly miss his presence in the entertainment scene as he is now enlisted in the mandatory military service.
READ ALSO: Yook Sungjae BTOB bio: Net worth, age, military, sister, height
Source: KAMI.com.gh