Calvin Abueva wife, height, age, family, and many more
For Filipinos, basketball is one of the most-watched and loved sports in the country. One of the hottest names and most regarded players in the industry is none other than Calvin Abueva, who made his name as an All-Star PBA player.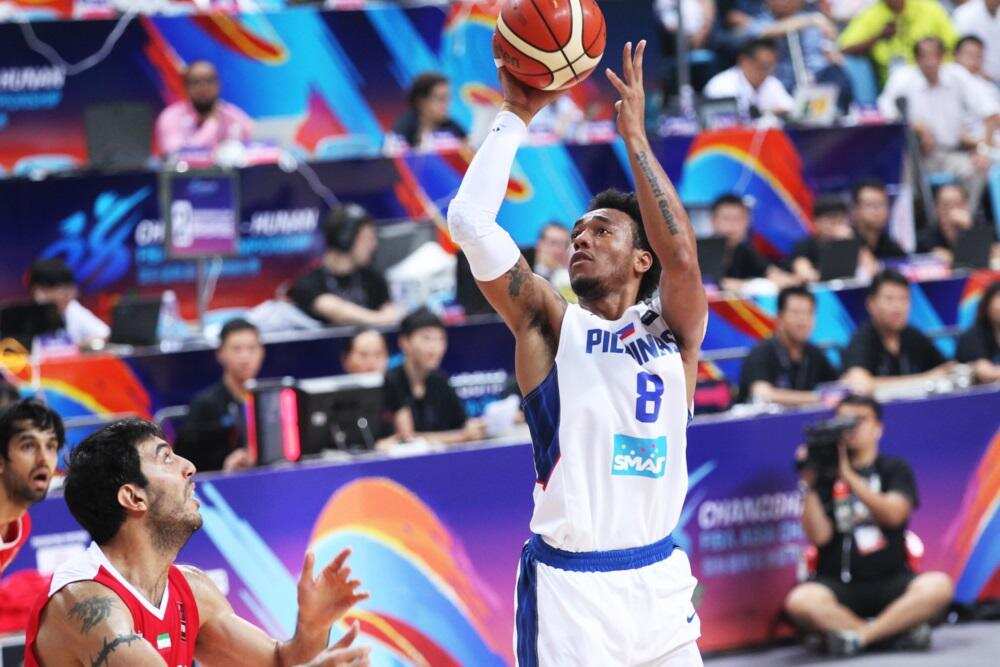 Calvin, who is a half Filipino and half American PBA player, started his career in Philippine professional basketball in 2012. At the time, he was drafted into the Alaska Aces, making that the first Calvin Abueva team.
He went to play for them until 2018 before being traded into the Phoenix Fuel Masters. Throughout his career, his sheer talent and passion for the sport earned him huge recognition and achievements. There is so much to know about the basketball superstar and his beast-like side on the court. What position does he play? How tall is Calvin Abueva height in feet?
Profile summary
Name: Calvin Abueva
Birthplace: Angeles, Pampanga
Date of birth: February 04, 1988
Zodiac sign: Aquarius
Calvin Abueva age: 31 years old
Height: 193 cm or 6'3"
Occupation: Philippine Basketball Association (PBA) professional player
Position: Forward
Marital status: Married
Nationality: Filipino
College: San Sebastian College Recoletos
Spouse: Salome 'Sam' Alejandra
Calvin Abueva father: Calvin Sweeney
Calvin Abueva mother: Evelyn Abueva
Calvin Abueva biography
Not much is known about the player's life before his career in basketball, but there is a story to tell when it comes to Calvin Abueva family. He was born from a Filipina mother, Evelyn Abueva, and an American father, Calvin Sweeney, who was a US Navy.
Calvin resembles his father a lot, especially when it comes to playing basketball. According to Evelyn, the 6-foot-6 Sweeny was a varsity player in a Houston school and that he also had a high-spirited and taunting way of playing, just like her son.
READ ALSO: A look at Alyssa Valdez biography, family, career, net worth and relationships
Unfortunately, soon after he was born, Sweeney had to leave Pampanga, and the Navy soon became estranged from his son. Nonetheless, the player did not go through his career completely 'fatherless'. His manager, former Pampanga vice governor Dennis Pineda, serves as his father figure and mentor.
Calvin Abueva brother
As it turns out, Calvin was not the only child from the brief relationship of his parents Evelyn and Sweeney. He had a long lost brother named Richard Ramsey, whom his mother gave up for adoption when Richard was only three months old because of poverty. At the time, she was only a balut vendor and could not support both kids.
While Calvin grew up in Pampanga, Richard was raised in Siargao by his adoptive parents. It was only in 2010 when the two brothers finally met. Despite being raised separately, the two brothers both shared the same love for basketball.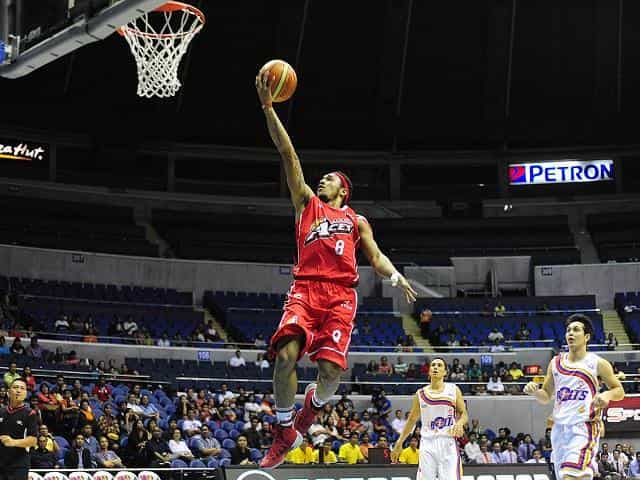 However, the chances of seeing the duo play together in the PBA is slim. In 2011, Richard suffered from a knee injury which barred him from playing the sport like he used to. After that incident, Richard still remains close to the sport through a coaching career. From then on, the two maintained close communication to make up for the lost time.
Basketball career
With his opportunity in the Alaska Aces, Calvin bagged the 2013 PBA Rookie of the Year Award. From there, he continued to make his name known as he earned the honor of Best Player of the Conference in 2016. Not only that, he was a five-time PBA All-Star player throughout his career and even went on to become one of the basketball superstars of the country's national team Gilas Pilipinas.
Additionally, during the Alaska Aces' 30th anniversary in 2015, he was included in their list of top 30 greatest players of all time. With his rise to fame, even Calvin Abueva shoes got some recognition. In 2017, the basketball star threw his pair of game-winning shoes to fans at the Southeast Asian Basketball Association (Seaba) Championship as a way to thank them for their support.
'The Beast' of PBA
There is a reason why a nickname sticks. For Calvin, he is called 'The Beast' because of his beast-like power when he plays. His energy is almost always through the roof and even if he fails to score, he uses that energy of his to support his teammates.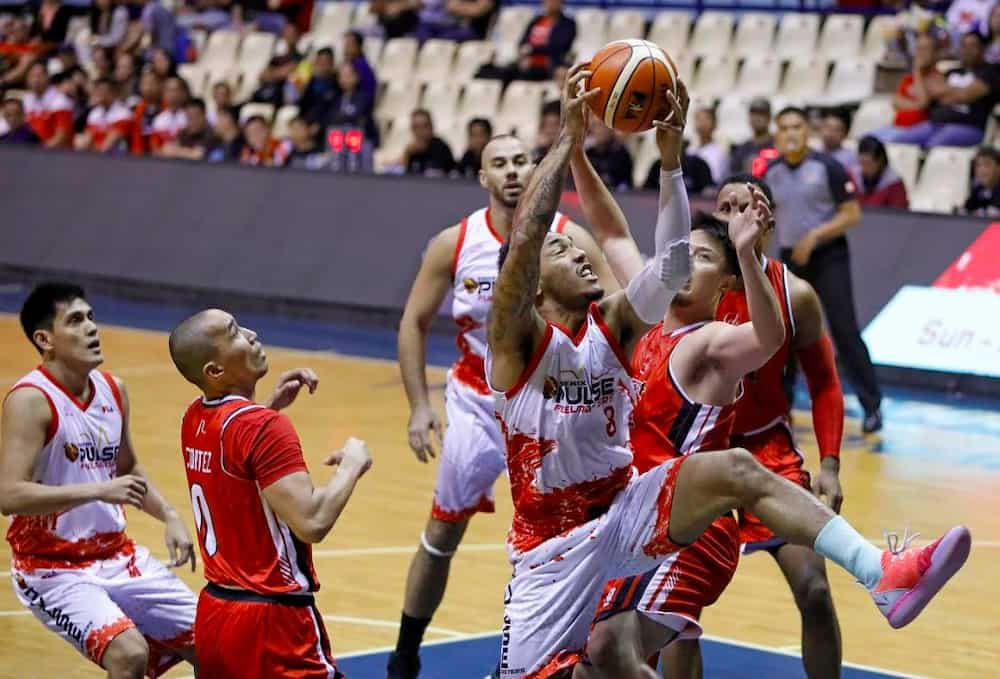 As the 'beast' of the court, he pours his intensity and aggressiveness into tactics of irritating his opponents, guarding them, and even throwing them off their game. Moreover, his Gilas Pilipinas teammates also nicknamed him 'Wolverine' because of his sheer strength and immunity to pain despite taking hits while playing.
READ ALSO: Gab Valenciano battle against mental illness, career, and full biography
Calvin Abueva news on suspension
His play as 'The Beast' may have its advantages but having a beast-like temper has its downsides. During two Phoenix Fuel Masters games of the 2019 Commissioner's Cup in June 2019, the forward's unacceptable on-court actions forced the PBA to give him an indefinite suspension.
Calvin was seen making inappropriate gestures and having a verbal spat with Maika Rivera, the girlfriend of player Ray Parks from team Blackwater. Just two days later, he gained even more disapproval as he clotheslined team TNT's import player, Terrence Jones.
After being fined a hefty amount of 70,000 pesos for his actions, PBA Commissioner Willie Marcial permitted him to practice with his team in September 2019. The following month, the Phoenix player issues a public apology on Instagram.
According to Marcial, some necessary steps are still needed to be done before his ban can be lifted. With this, Phoenix's coach Louie Alas is hopeful for Calvin's return to the court. He describes his player as a good person who can often be misunderstood.
Relationship
Who is Calvin Abueva wife? Calvin Abueva wife is called Salome 'Sam' Alejandra-Abueva. At first, the pair was a picture-perfect family with their kids. However, issues arose and the couple separated ways. In July 2019, Sam accused Calvin of accounts of physical abuse throughout their marriage.
The intensity of the feud grew when Sam revealed screenshots of the alleged abuse caught by the CCTVs in Calvin Abueva house. She even went as far as going live on the official Calvin Abueva Instagram account and airing her husband's so-called maltreatment of not only her but also their kids.
READ ALSO: Discover top detailed facts about Mika Reyes: Her career, boyfriend, net worth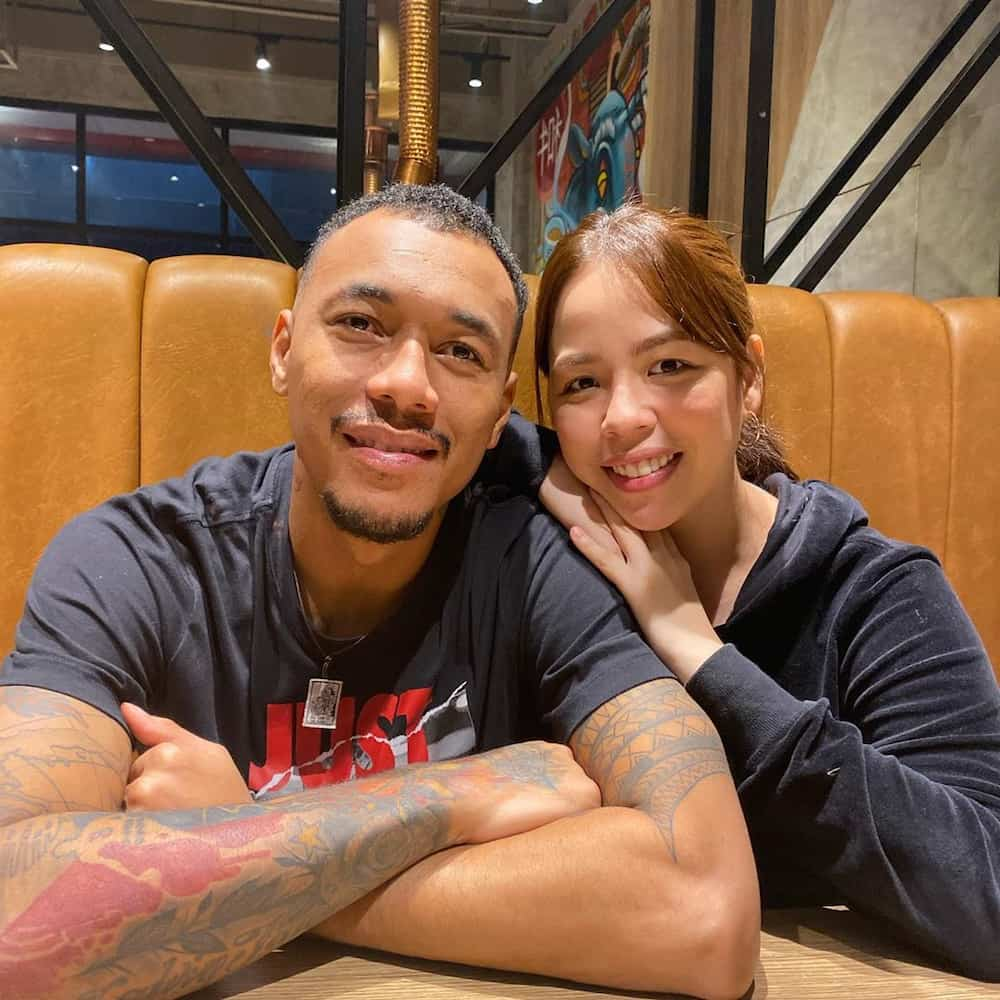 As a response, the PBA star denied all her accusations and said that her words hold no truth. He also apologized to his family and fans for Sam's conduct. Months after, it is reported that the pair are once again in good terms and are working together to make it stay that way for the sake of their family.
Calvin Abueva and Vice Ganda
Despite having a wife, Calvin was romantically linked to popular gay comedian and host Vice Ganda in 2018. The alleged Calvin Abueva girlfriend did not officially announce anything to the public about their status but their actions and gestures towards each other seemed to tell a different message in the eyes of fans.
However, both parties have stated that their relationship does not exceed anything more than close friends. In fact, the PBA player got to know Vice Ganda way back in 2014 and now has the comedian as the godfather of one of Calvin's kids.
Despite issues this 2019 for the player, fans still have a lot more to look forward to in Calvin Abueva's career. As 'The Beast' of Philippine basketball continues on his swift prowl on the court, there is no telling what this passionate forward will show the public next.
READ ALSO: Kiefer Ravena: The former UAAP hunk's journey to success in the field of basketball
Source: KAMI.com.gh