Calvin Abueva wife: Everything you wanna know
Calvin Abueva is a Filipino professional basketball player. The star plays for Phonex Pulse Fuel Masters in the PBA (Philippine Basketball Association). In 2019, several newsrooms and websites featured a story of Calvin Abueva wife and her assault claims against her husband. So who is the mother of his children, and what really transpired?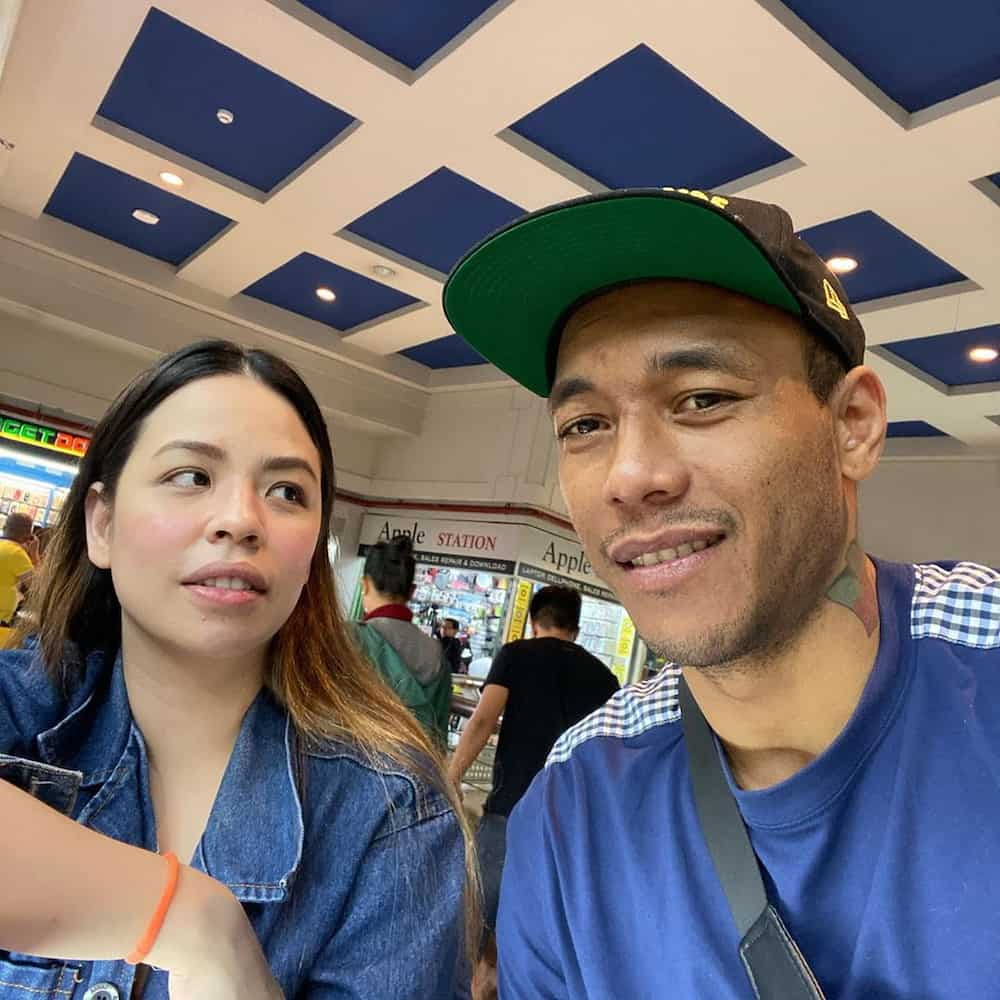 The Filipino basketball player is, without a doubt, one of the most celebrated sportsmen in the Philippines. He was born on February 4th, 1988 in Angeles. In 2012, the 31-year-old athlete was picked second overall by the Alaska Aces during the PBA draft. Despite his successes, the athlete has endured a lot during the height of his career.
In late 2019, the enigmatic athlete got suspended after his awful actions during play. He only played in two games during the PBA Commissioner's Cup of 2019. In the game against the team's longtime-rival, Blackwater, the star got caught up in an incident where he made a lewd gesture towards Ray Park's girlfriend.
READ ALSO: Gong Yoo and his family: Wife, marriage, parents
In the next match two days later, he got caught up in another incident where he clotheslined Terrence Jones during a heated game. Since then, the multi-talented athlete got suspended. He, however, took to social media to issue an apology.
Who is Calvin Abueva wife?
What is the name of Calvin Abueva's wife? Calvin Abueva wife name is Salome Alejandra. She is commonly referred to as Sam, which is the short form of Salome. Although Calvin Abueva wife photos are not readily available online, she is a mother of five children. The names of three of them are Clint, James, and Deandre.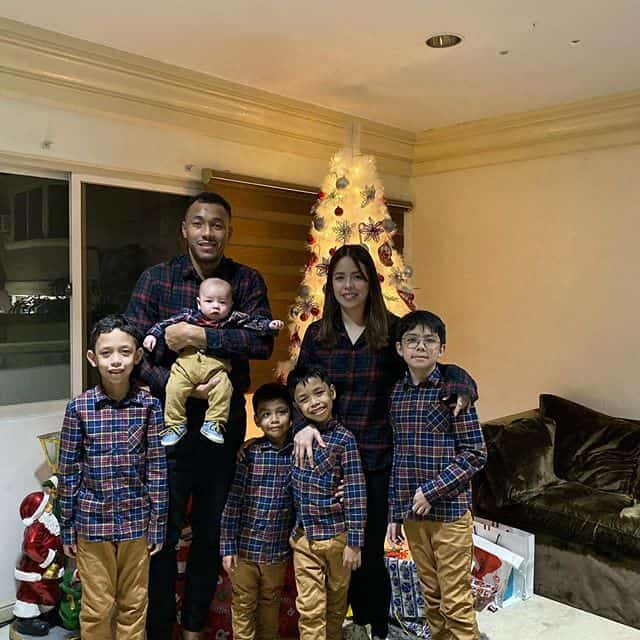 Calvin Abueva and wife Sam Abueva
Even though the couple is still together at the moment, they have had family issues between them that threatened their marriage. At some point, Calvin Abueva wife Salome, said that the PBA player abused her and their children.
In an article published by ABS-CBN News, the celebrated athlete was accused to have assaulted his wife and kids. Using her husband's Instagram account, Salome recounted an incident where her husband tried to force her to get intimate, an event that resulted in her being hospitalized.
She further said that she decided to let the cat out of the basket, having realized how the circumstance negatively affected their kids. Calvin Abueva wife issue of concern was her children's welfare.
Calvin Abueva wife problem is that her husband is a rough basketball player. She tried to cover it up at first, wishing he was a different person when he comes home. However, she was finally convinced that it was hurting her and the family in general.
READ ALSO: Manny Pacquiao children: everything you wanna know
Salome further said that she has a video implicating the athlete as an abusive father and husband, but would not release it for legal reasons. In the same Instagram video, she denied the claims of her husband that she had committed infidelity and dared him to show some proof.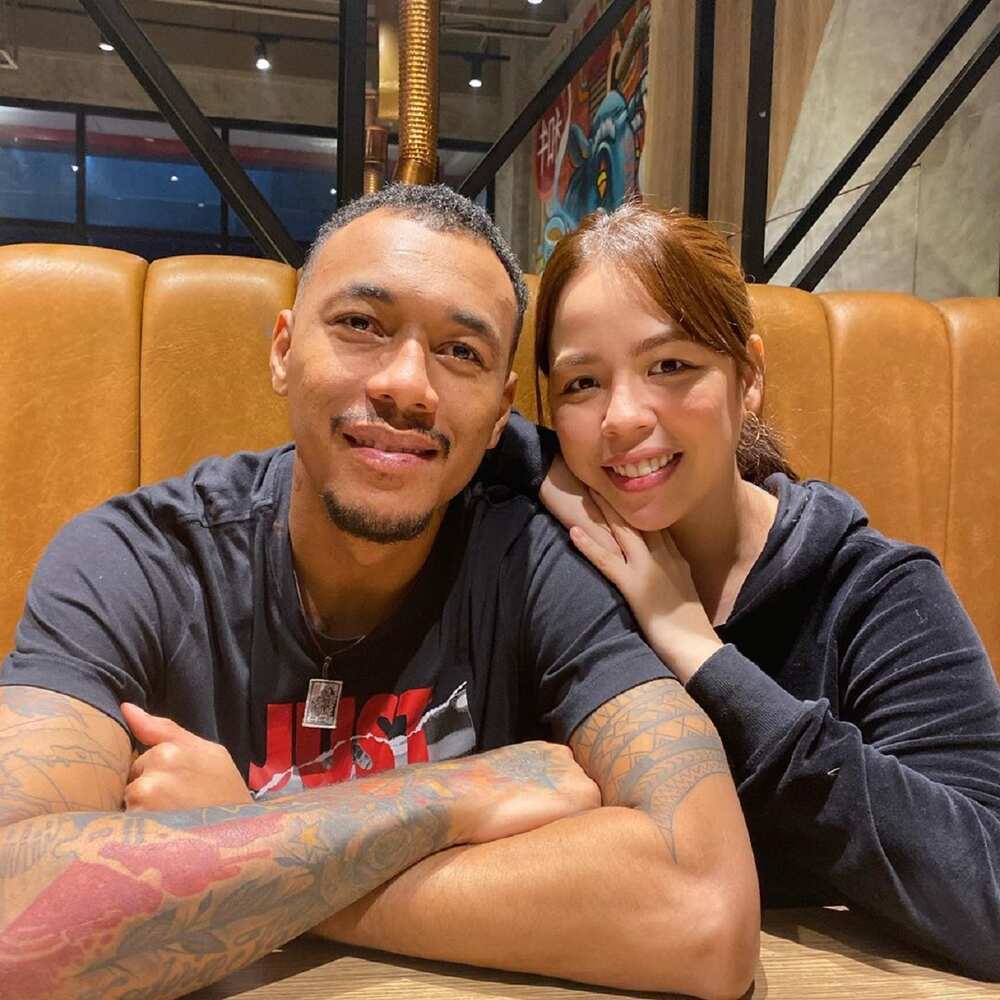 Sam's issue took another twist when the star took to a new Instagram account to refute the claims. In a live video he made to apologize to his fans, he said that there was no truth in any of the alleged claims. He fired back, asking his wife whether it was right to go to Boracay without him.
Calvin Abueva and wife split up
After the couple's problems became public, several websites covered it with some hinting at a possible separation. According to an article published by MSN Entertainment, the couple ended up separating. The basketball player had been seen together with a model at a beach.
The picture was uploaded by his alleged new girlfriend then, Ruby Gannban. He did not reveal anything about the lady. However, judging from the photo, the pair seemed to be enjoying each other's company. Ruby Gannban is an endorser and model based in Manila.
After the much-publicized separation, the athlete indicated to SPIN Life that he was back in the arms of his spouse, Salome.
Calvin Abueva wife is Salome Alejandra. The couple has been married for some time now and they are proud parents of five children. Despite family challenges that they have endured, they have remained together and supported one another.
READ ALSO: Chavit Singson children: What is known?
Source: KAMI.com.gh