Arsenal players wives and girlfriends 2020: who is dating who?
Success in the pitch is habitually mirrored by its equal affluence which includes expensive houses, luxurious cars, vacations, trip on private jets, and gorgeous women. Arsenal players' wives and girlfriends are the affluence of the players, which is a sign of success.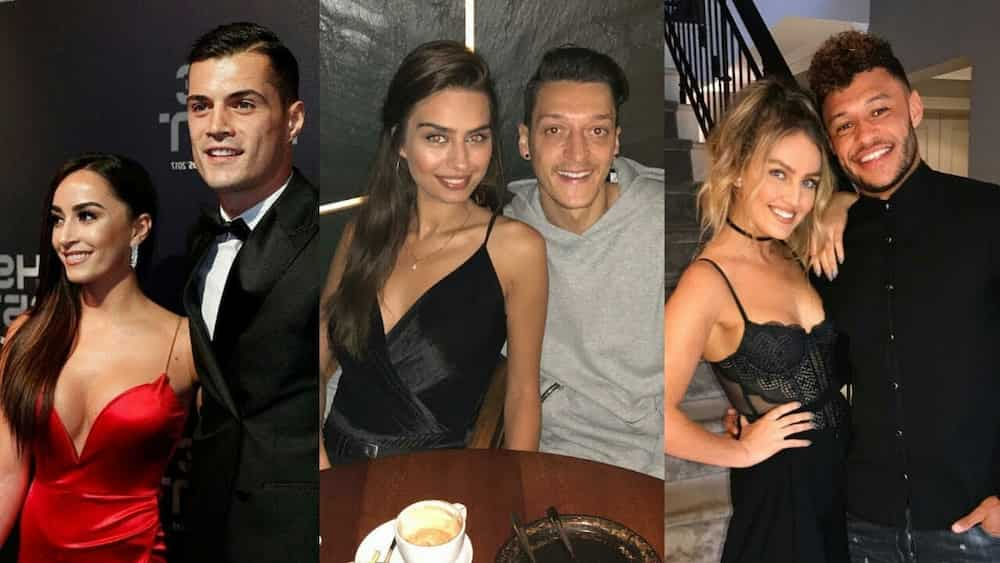 Do you know who the Arsenal players are married to or dating at the moment? Let's find out.
Arsenal players and WAGs
Below is a list of Arsenal WAGs in 2020:
1. Hector Bellerin girlfriend - Shree Patel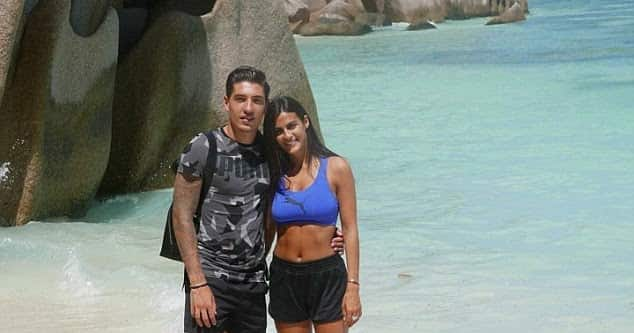 Hector is in a relationship with his gorgeous girlfriend, Shree Patel. The duo has been together since 2019 after Hector's break up with his long-time girlfriend, Berta Requeno. The pair has been spotted severally together on different occasions. The couple does not have any kids yet.
Shree Patel, who originates from India, is a bik*ni model. She has appeared in several high profile fashion campaigns such as Calvin Klein, and Ellesse among others. Shree has a degree in Criminology and Psychology, which means that apart from modelling, she can be a detective as well.
2. Shkodran Mustafi wife - Vjosa Kaba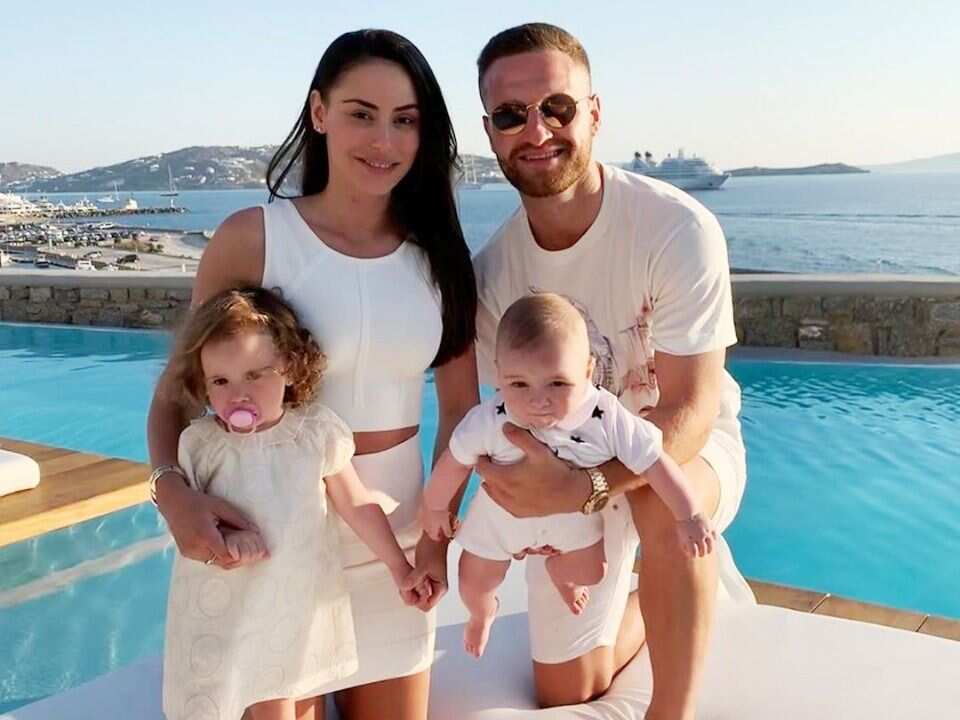 Shkodran is married to the love of his life Vjosa Kaba. The duo had a private wedding in 2008. Mustafi had proposed to his girlfriend within a year of their dating. The engagement took place in Gostivar, a city in the northern part of Macedonia.
Their engagement ceremony was attended by more than 350 people who included their friends and family members. The couple lives in north London together with their two lovely kids.
3. Petr Cech wife - Martina Cechova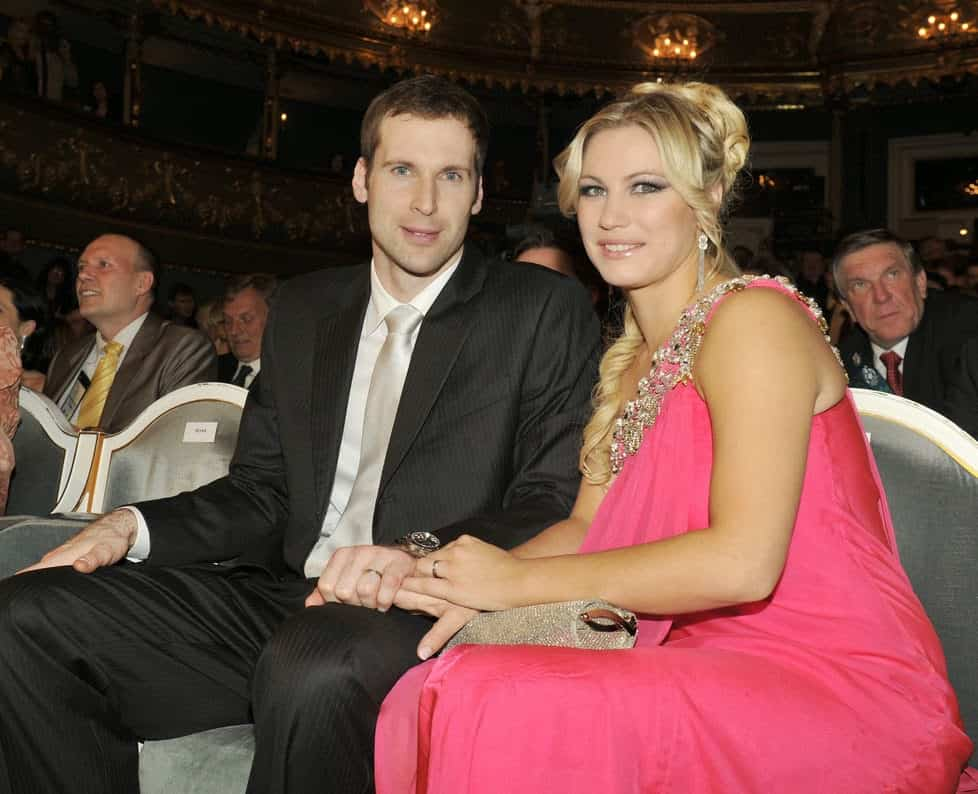 Petr Cech, Arsenal's goalkeeper, is married to his high school sweetheart Martina Cechova. In the modern-day world, Cech's love life can best be described as a real fairy tale. The duo tied the knot in 2003.
Martina does not just sit around and boast in his husband's wealth and fame. As per her Instagram account, Martina is a Zumba fitness instructor and a personal trainer.
The couple has two lovely kids named Damian (son) and Adela (daughter). The two children were born in the Czech Republic, the couple's native home. The family loves spending time in their beautiful villa, which is located in Marbella, Spain.
4. Bernd Leno girlfriend - Sophie Christin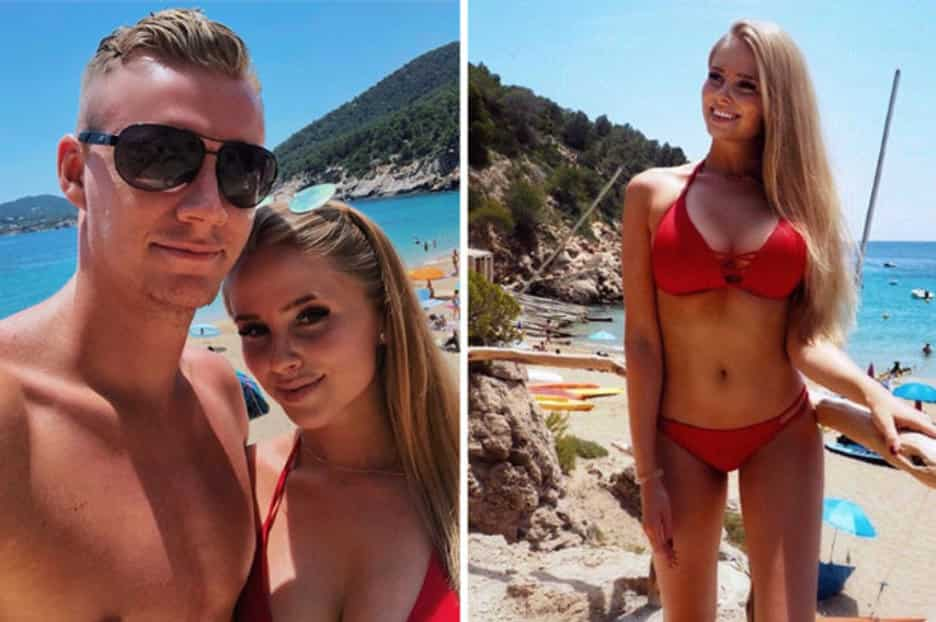 Berd Leno is in a relationship with his long-term girlfriend, Sophie Christin. The duo started dating on 15th August 2015, and they are looking forward to celebrating their 5th anniversary in August 2020.
5. Sokratis Papastathopoulos wife - Xanthippi Stamoulaki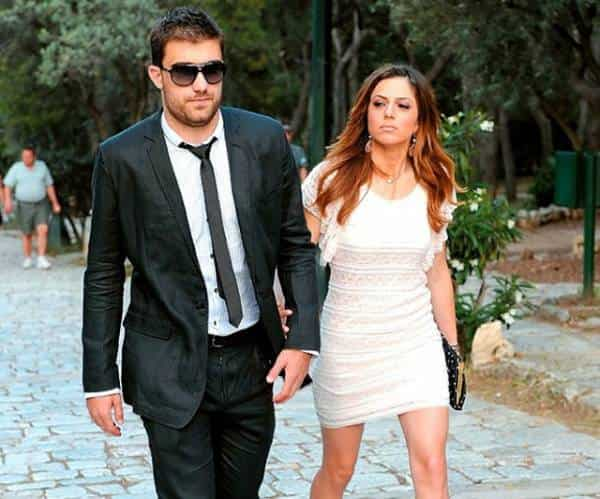 Sokratis is married to a beautiful lady by the name Xanthippi. There are no details about how or when the two met, but they tied the knot in 2004. The duo tries as much as possible to keep their relationship life private.
The pair has a daughter by the name Chara Papastathoopoulou.
6. Laurent Koscielny wife - Claire Koscielny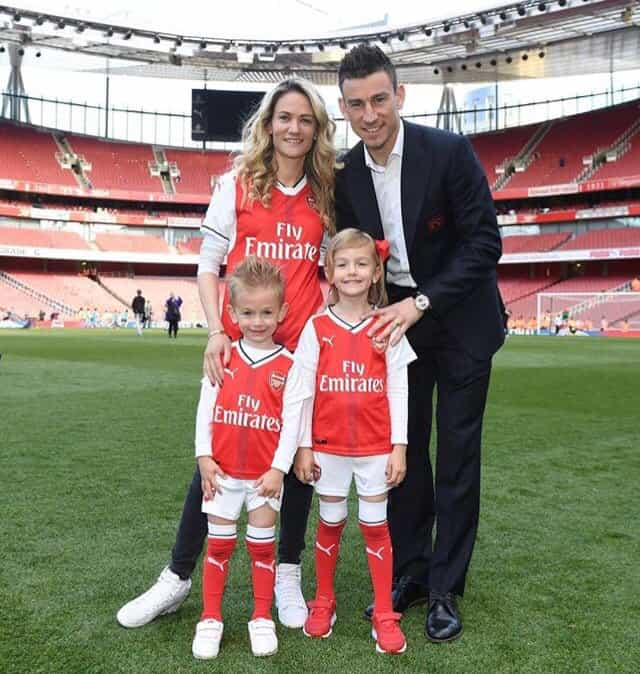 Laurent has been in a long term relationship with Claire Koscielny. After many years of dating, the couple tied the knot during the 2015 summer. The couple has been blessed with two adorable kids, Noah Koscielny (son) and Raina Koscielny (daughter).
Laurent and Claire try to be as private as possible with their life. The family of four lives in London in the United Kingdom.
7. Rob Holding girlfriend - Paige Almendariz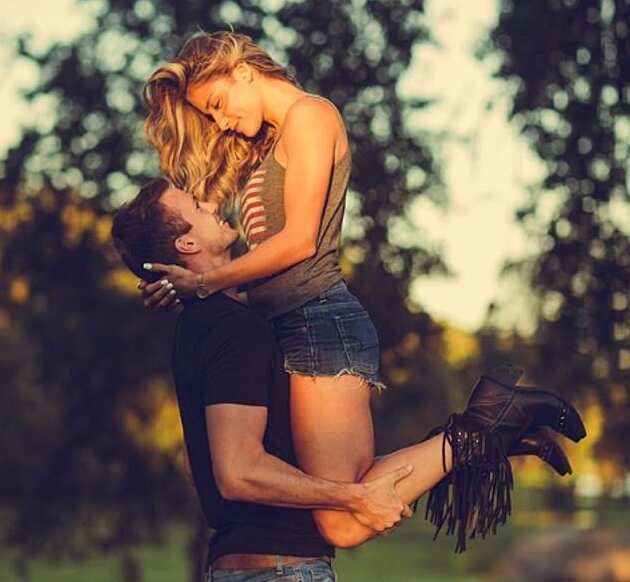 Rob Holding is dating the gorgeous Instagram star, Paige Almendariz. It seems as though the couple first during 2019 summer in the United States. They shared their photo on Instagram while they were on a tiny town in Northern California in June. The couple was pictured again when Paige travelled to London.
From this Arsenal WAGs pics, it is evident that Paige isn't just the usual wag. She is the starting left-back for the UNLV Rebels. Paige is also a third-year student undertaking Communications. She is an Instagram model with thousands of follows as well as a professional Ballet dancer. The couple doesn't have any kids yet.
8. Konstantinos Mavropanos girlfriend - Maria Tzigkou
Mavropanos, the Greek defender has been in a relationship with the beautiful Maria Tzigkou. She is one of the football players girlfriends who have managed to have a new life in a foreign country.
The couple lives happily in the English capital. The above Arsenal WAGs Instagram photos portray love and affection. So far, they have not welcomed any child yet.
9. Nacho Monreal wife - Isabel Lopez Ramos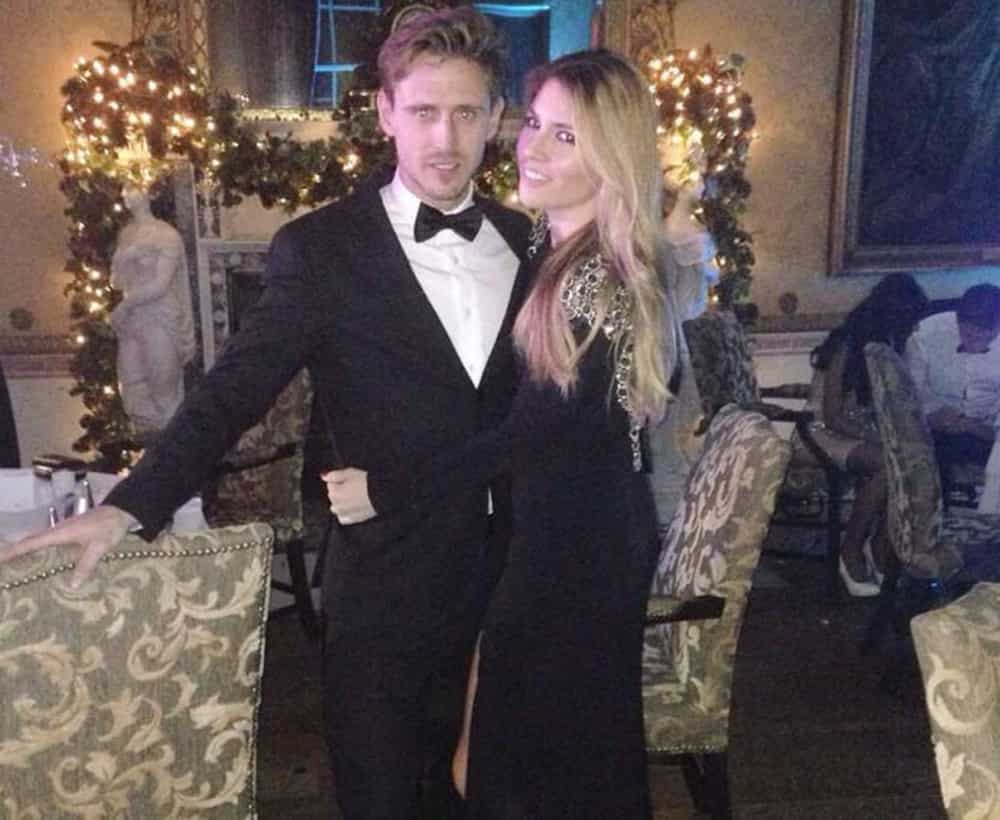 Nacho Monreal is married to his long-term girlfriend Isabel Lopez Ramos. The couple met in 2012 and dated for four years before tying the knot. Nacho and Isabel held their wedding on 16th June 2016 in the presence of their friends and family members.
As of now, the couple does not have any children yet. They are often spotted making regular appearances as they attend various events and parties. Isabel Lopez ranks as one of the prettiest Arsenal WAGs 2020.
READ ALSO: Top 10 richest football clubs
10. Granit Xhaka wife - Leonita Lekaj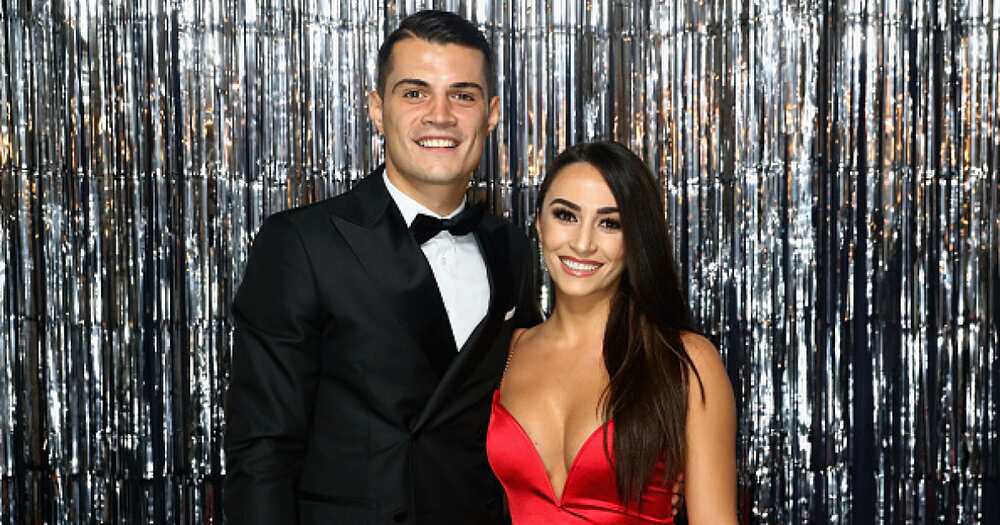 Granit is married to the love of his life, Leonita Lekaj who hails from the Kosovo-Albanian family. The Arsenal midfielder and Leonita got engaged in June 2016, and after dating for two years, they exchanged their vows in July 2017.
The duo welcomed their firstborn daughter in October 2019. The arrival of their daughter was announced in the form of a black and white Instagram photo showcasing the hands of the newborn on top of her parent's hands.
11. Lucas Torreira girlfriend - Vittoria Repetto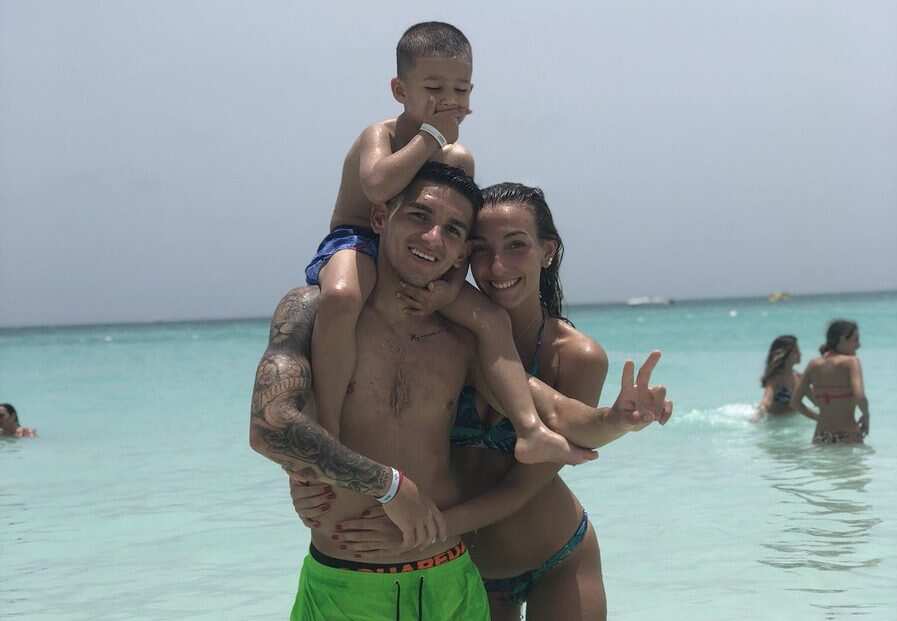 Lucas is in a relationship with the love of his life, Vittoria Repetto. Vittoria, a psychology student, is said to have met Lucas in Italy while he was playing for the Pescara and later on the Sampdoria. Vittoria is one of Arsenal players hottest girlfriends.
It seems as though the couple has settled in London and they are having a pretty good time there. The pair does not have any kids yet.
12. Aaron Ramsey wife - Colleen Rowland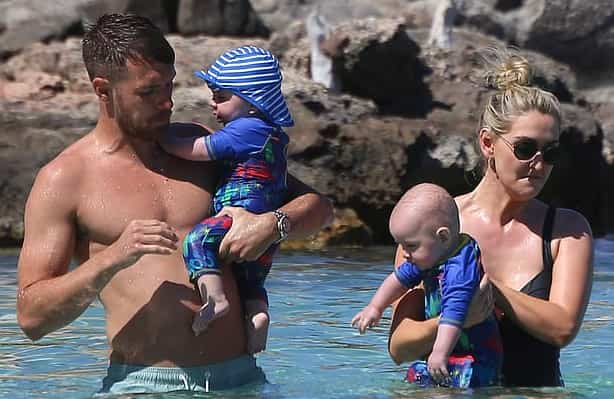 Aaron is married to his gorgeous wife, Colleen Rowland. There is no information detailing how or where they met, but they tied the knot on 8th June 2014 at Caldicot Castle in Monmouthshire Wales. The couple has three lovely children. Their firstborn son; Sonny Ramsey was born in 2015. The details of the other two children, including their names and years of birth, haven't been disclosed to the public yet.
After the marriage, the couple relocated to Italy where Ramsey began learning Italian. They are currently living their happily ever after as we haven't heard any rumours or allegation of their affairs or breakup.
13. Henrikh Mkhitaryan wife - Betty Vardanyan
Henrikh is married to his wife, Betty Vardanyan. Betty is the daughter of the famous Armenian businessman Mikayel Vardanyan. Henrikh and Betty got engaged in November 2018. The couple tied the knot in summer 2019 and welcomed their first kid in 2020.
14. Mesut Ozil wife - Amine Gülşe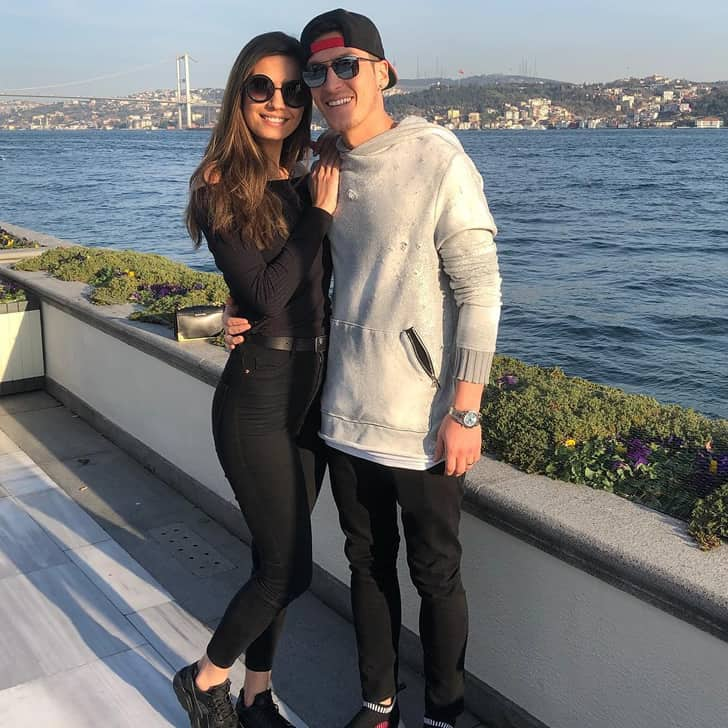 Mesut Ozil is married to his long-time girlfriend and Swedish actress, Amine Gulse. The duo started dating in 2015, but they weren't engaged until 2017. They then tied the knot in summer 2019.
The duo's wedding ceremony took place in the Turkish capital of Istanbul and later on, they held the reception at the Four Seasons hotel. Recep Tayyip Erdogan, the Turkish president, together with his wife Emine were some of the prominent individuals who graced Ozil and Amine's wedding. Mesut and Amine welcomed their firstborn daughter in late March 2020.
15. Pierre-Emerick Aubameyang wife - Alysha Behague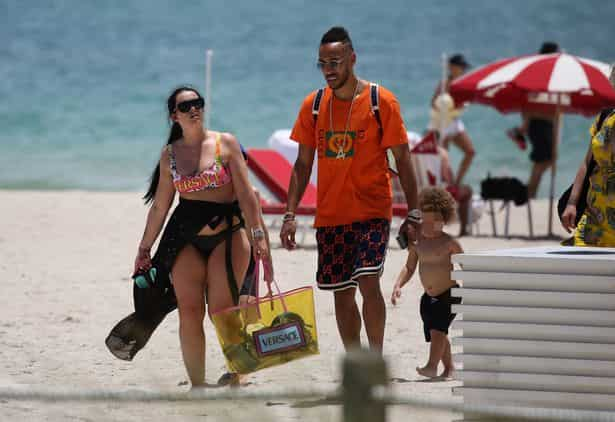 Pierre-Emerick is married to his teenage sweetheart, Alysha Behague. The duo met during their days at Saint-Etienne. They have not offered any information regarding the date or venue of their wedding. Pierre and Alysha have two adorable sons, Curtys born in 2011 and Pierre born in 2016.
The couple has never been shy to flaunt their lifestyle on social media, precisely on Instagram. They showcase their luxurious vacations, trips on private jets and most importantly, great time out with their children.
Arsenal players wives and girlfriends are some of the people whom the players hold dear to their hearts. They are always there to celebrate their successes and hold them down when things go wrong.
READ ALSO: Top 50 most handsome Korean actors: 2020
Source: KAMI.com.gh