Juventus players wives and girlfriends 2020: who is dating who?
When they are not on the pitch scoring goals, footballers are busy going about their personal lives. They sum up as sons, fathers, boyfriends, or husbands. With Juventus being one of the highly-coveted clubs, the players' WAGs mark an essential part of the team as well. Are you familiar with Juventus players' wives and girlfriends?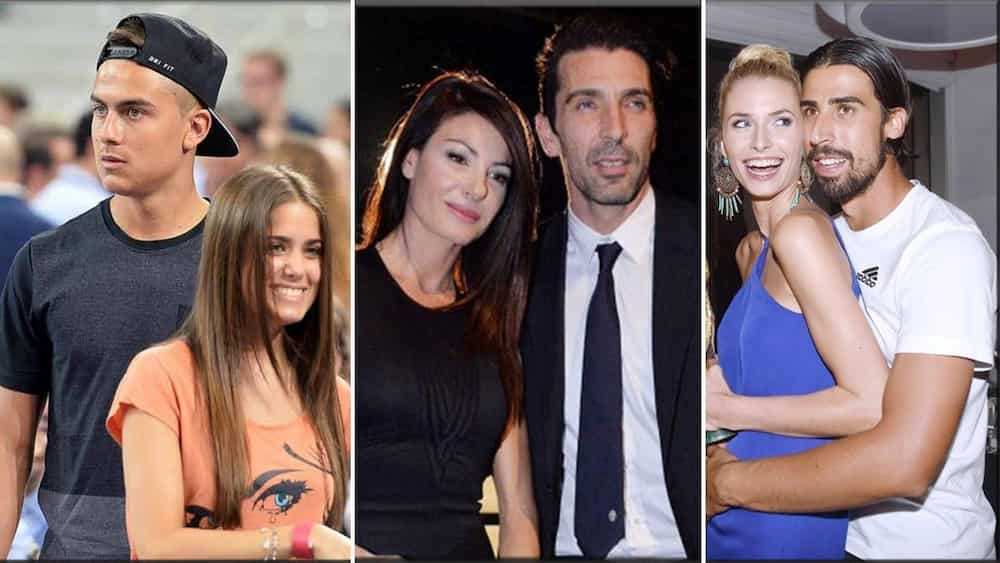 Footballers across the world receive lots of praise from fans thanks to their talents on the pitch, which is a source of pride. For football enthusiasts, each person not only has their favorite clubs but players as well.
Juventus players' wives and girlfriends
Here is a list of Juventus WAGs:
1. Cristiano Ronaldo girlfriend - Georgina Rodriguez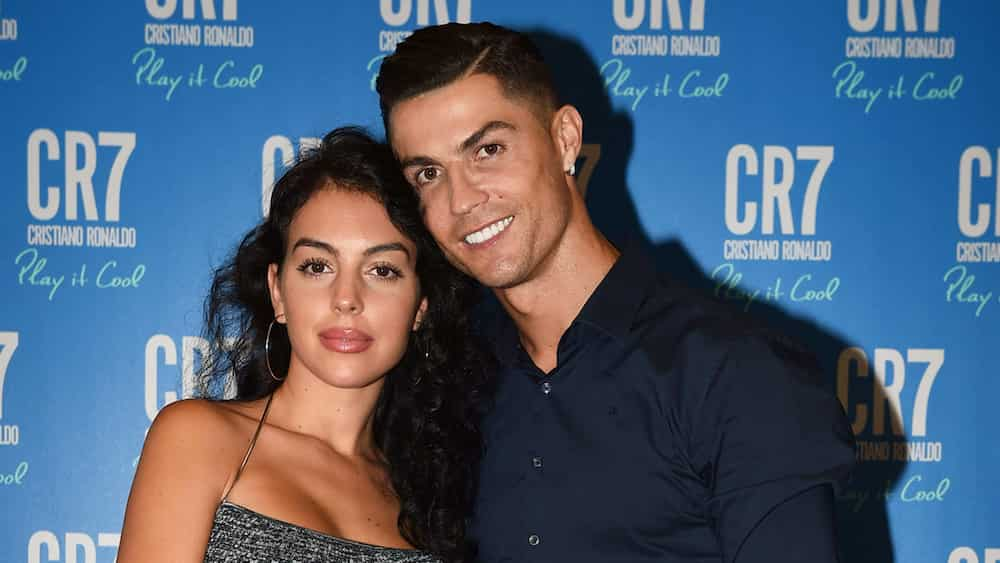 Georgina Rodriguez opens up our list of Juventus players' hottest girlfriend. The Spanish model is in a relationship with Cristiano Ronaldo. Cristiano met Georgina at a Gucci store in Madrid, where she was working as one of the shop assistants.
Their relationship progressed steadily, and a photo of the couple first appeared on Instagram in late 2016. The model recently gave birth to her firstborn daughter, Alana Martina, and the fourth born for Ronaldo.
2. Paulo Dybala girlfriend - Oriana Sabatini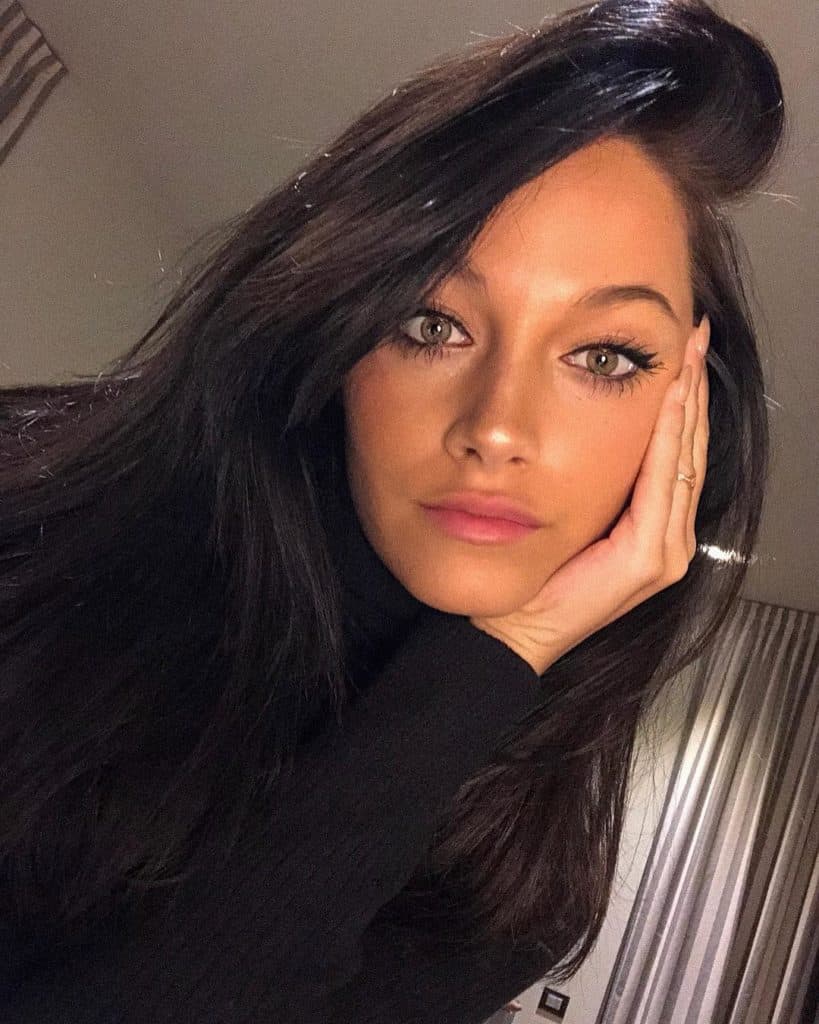 Oriana Sabatini is one of Juventus football players' girlfriends. Sabatini is an Argentinian model, singer, and actress. She is famously known for the acting role in the Argentine comedy-drama Aliados.
Paulo lives in Turin together with his girlfriend. On 21st March 2020, Paulo and his girlfriend tested positive for the COVID-19 pandemic in Italy.
3. Matthijs De Ligt girlfriend - Annekee Molenaar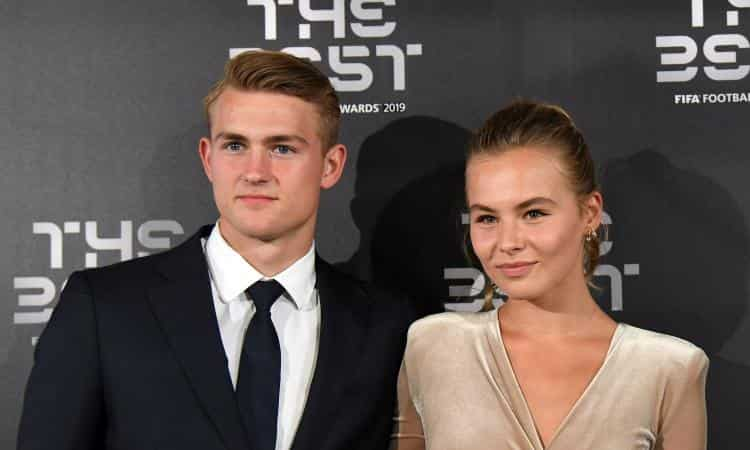 One of the Juventus players and WAGs is Annekee Molenaar. She is dating the famous Dutch footballer Matthijs De Ligt. Anekee is the daughter of the well-known Dutch lawyer and former football player Keje Molenaar. The duo has been together since 2008. The gorgeous Annekee doubles up as a professional model and a law student from the UVA in Amsterdam.
Annekee recently moved to Italy to be closer to her boyfriend. Currently, there is no news of their engagement or wedding. The duo doesn't have any kids either.
READ ALSO: Tottenham Hotspur players wives and girlfriends: who is dating who?
4. Gianluigi Buffon girlfriend - Ilaria D'Amico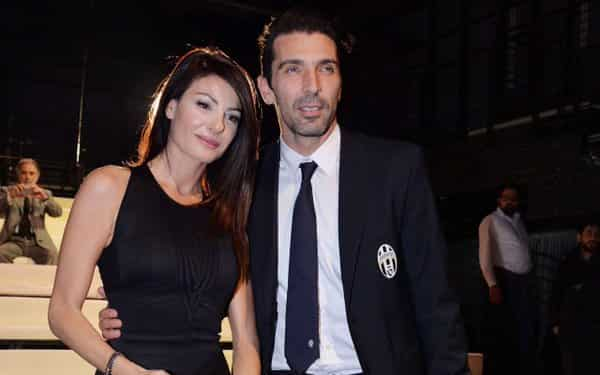 Gianluigi is in a relationship with the pretty Ilaria D'Amico. The couple began dating in 2014 and has been together for slightly more than six years. Initially, Buffon was married to Alena Seredova.
The pair has a son named Leopoldo Mattia, born on 6th January 2016. Buffon and D'Amico got engaged in the summer of 2017, but they haven't announced their wedding yet.
5. Daniele Rugani girlfriend - Michela Persico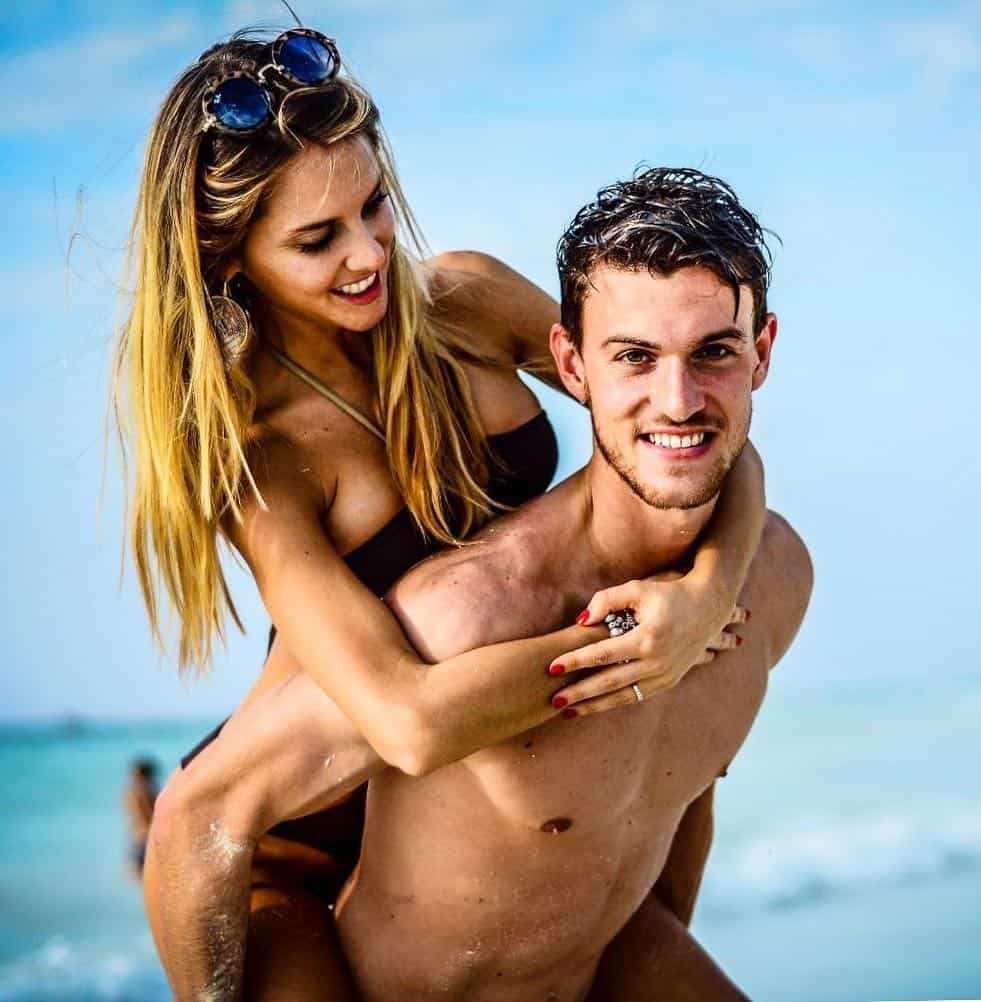 Michela works as a journalist and television presenter on an Italian TV. The gorgeous blonde models on the side and has garnered more than half a million followers on Instagram. They are due to welcome their bundle of joy anytime now.
6. Gonzalo Higuain wife - Lara Wechsler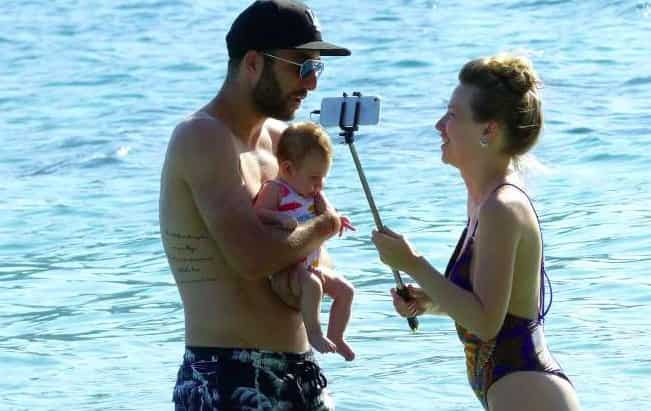 On the list of the hottest Juventus FC WAGs is Lara Wechsler. Lara is in a relationship with Gonzalo Higuain. The pair met during the 2015-2016 season. The season turned out to be one of his best professionally as he scored 36 goals out of the 35 matches.
The pair tied the knot in December 2017, and they have been together since then. In the spring of 2018, Gonzalo and Lara welcomed their firstborn daughter Alma.
7. Douglas Costa girlfriend - Nathalia Felix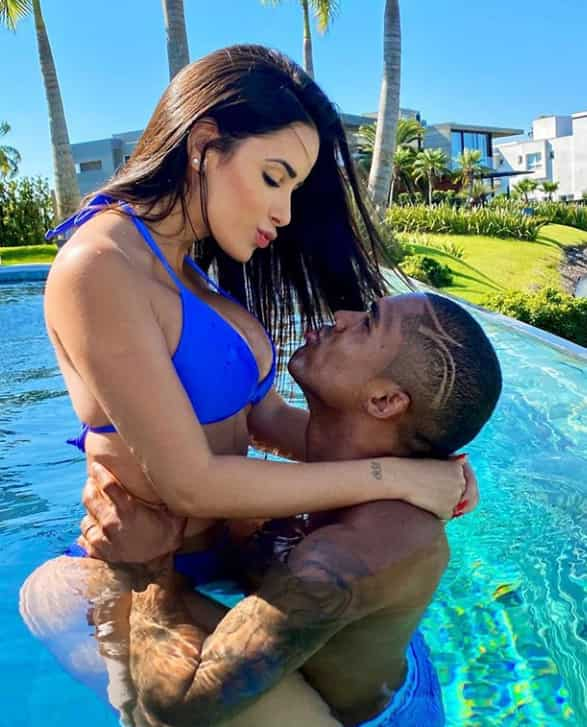 Among the Juventus players WAGs 2020 is Nathalia Felix. She is dating Douglas Costa. The affair came into the eyes of the public after Douglas broke up with his longtime lover Louise Ramos back in 2015. The pretty Brazilian is a model and radio jockey.
Nathalia Felix began flaunting loved-up photos of the duo on social media to announce their relationship. Douglas could return the favor once in a while by posting their pictures as well. Eventually, it became the culture of the couple to display each other's photos on social media.
READ ALSO: Manchester United players wives and girlfriends: Who is dating who?
8. Giorgio Chiellini wife - Carolina Bonistalli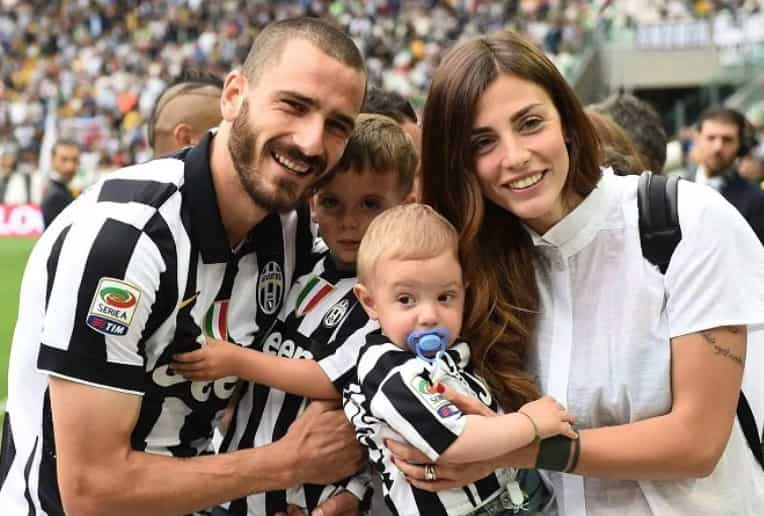 On the list of Juventus players' wives and girlfriends is the gorgeous Carolina Bonistalli. She is the wife of Giorgio Chiellini.
The couple tied the knot in 2014 at a private Catholic wedding ceremony that took place at the Sanctuary of Montenero in Livorno. The two have been blessed with two lovely daughters Nina, born in July 2015, and Olivia, born in June 2019.
9. Miralem Pjanic wife - Josepha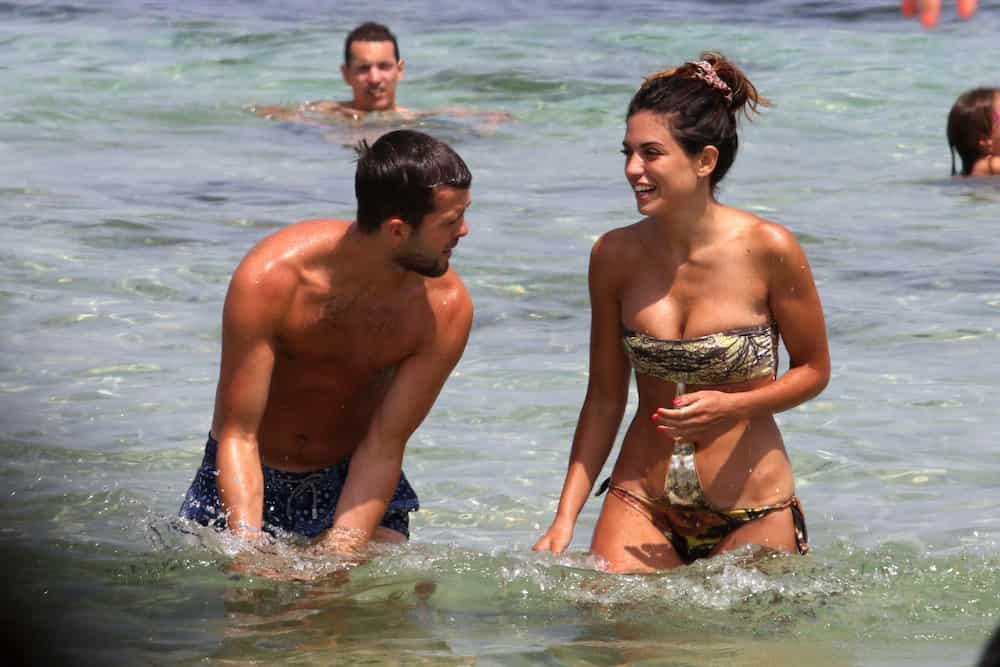 Miralem is married to his longtime girlfriend, Josepha, who hails from Nice. Even though the duo hasn't tied the knot yet, they are already a tight family of three together with their son named Edin.
10. Blaise Matuidi wife - Isabelle Malice Matuidi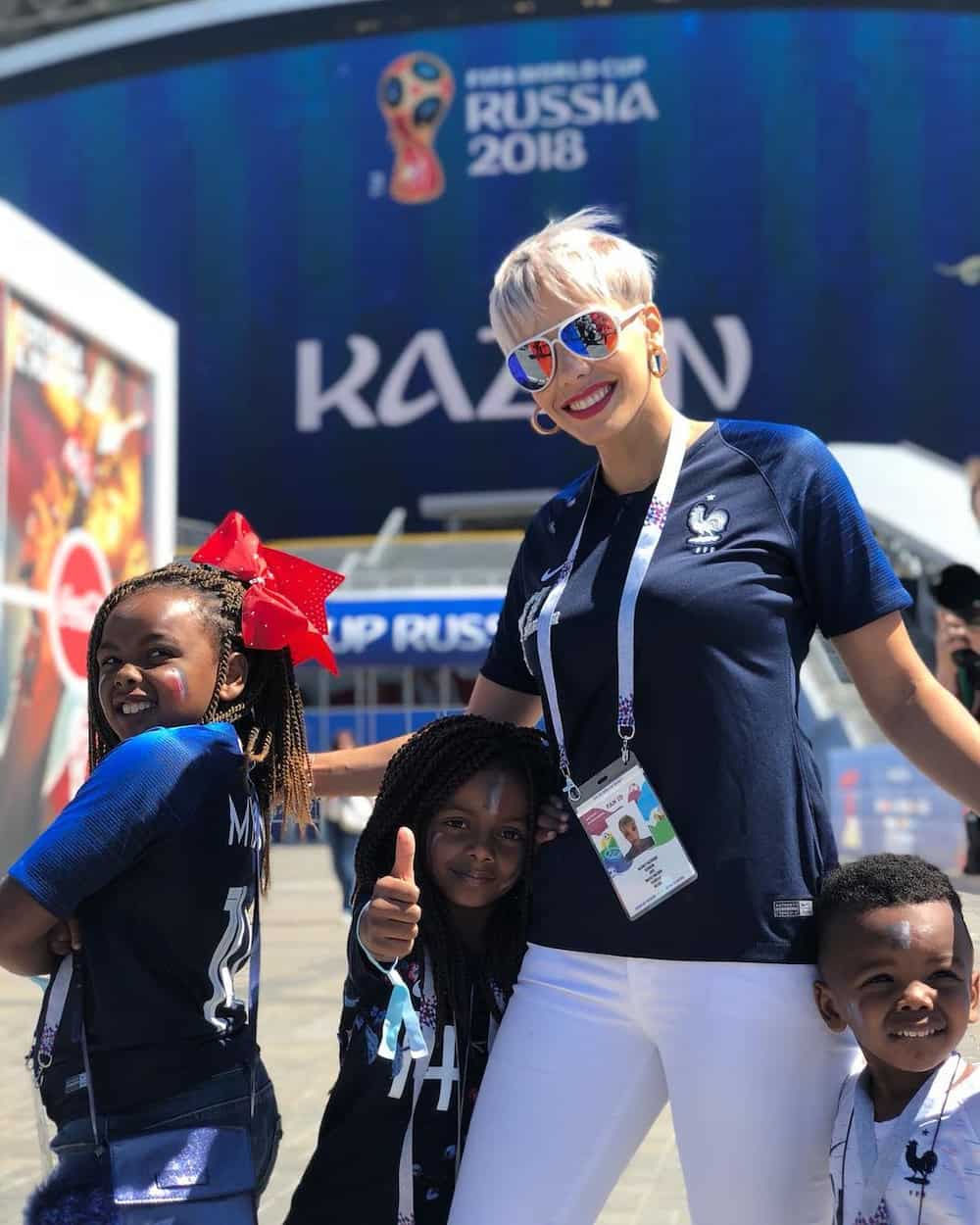 The two French natives met in Troyes, Isabelle's hometown, when they were just teenagers. At that moment, Blaise was training for the Troyes professional team while Isabelle was a graduate of osteopathy. The pair started dating immediately after and have stuck together ever since then.
In 2016, Blaise proposed to the gorgeous Isabelle in a movie trailer-type of a proposal before watching the film Star Wars at a local movie theater. The duo has three adorable children, two daughters Mylian and Naelle, and one son Eden.
11. Juan Cuadrado wife - Melissa Botero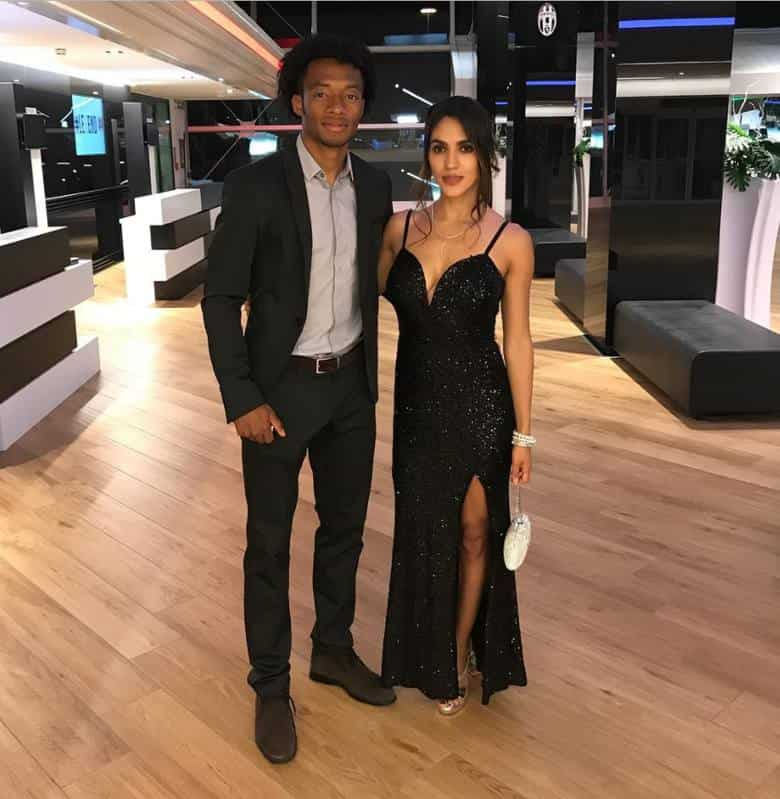 The Colombian professional football player, Juan Cuadrado, is married to the Italian beauty Melissa Botero. The duo met in 2014 during Juan's days with Florentina. In mid-2015, the pair welcomed their adorable firstborn daughter, Lucia. They tied the knot in 2016.
12. Rodrigo Bentancur girlfriend - Mel La Banca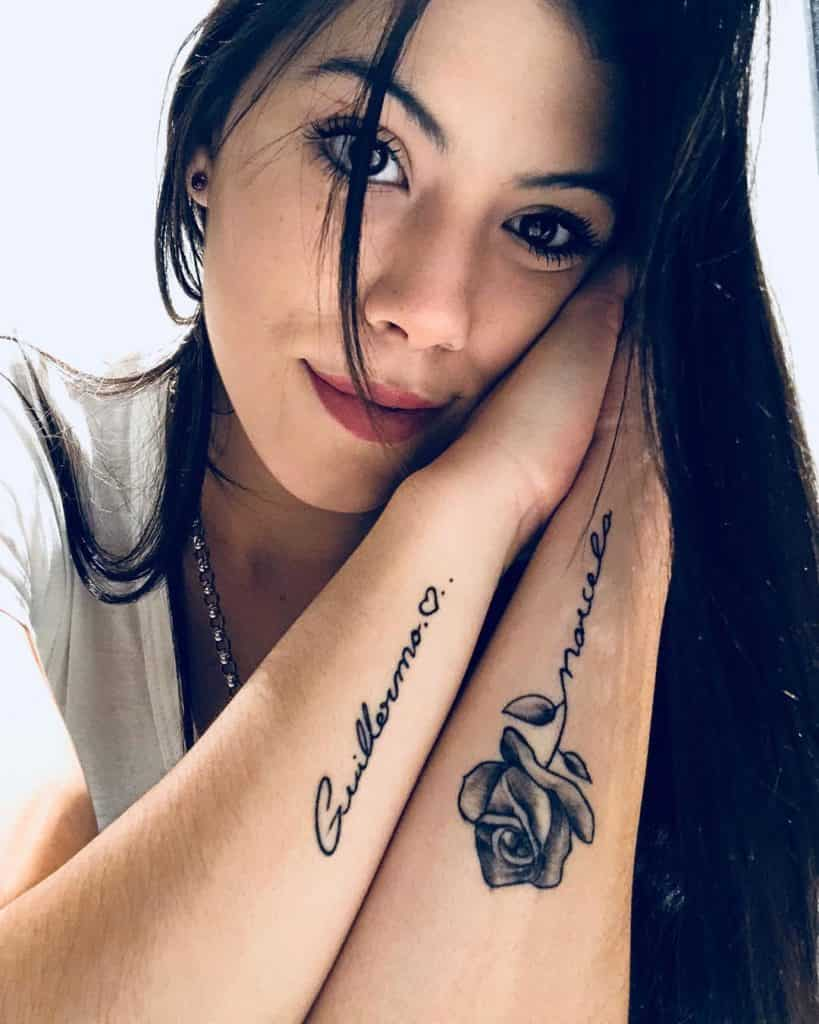 Mel La Banca is one of the youngest yet prettiest Juventus FC WAGs. In June 2018, Rodrigo updated a short declaration on his Instagram with the caption, 38 months. This indicated that the pair had been together for slightly over three years as of 2020.
Juventus players' wives and girlfriends not only go hard on pushing their better halves to become the best in the fields but also in their personal endeavors. They are so passionate about seeing their men excel that some end up quitting their careers to offer full support to them.
READ ALSO: Man City players wives and girlfriends 2020: who is dating who?
Source: KAMI.com.gh