Man City players wives and girlfriends 2020: who is dating who?
Man City players' wives and girlfriends have been offering significant support to the team from the sidelines. They provide their support on and off the pitch, with several of them making the players proud fathers.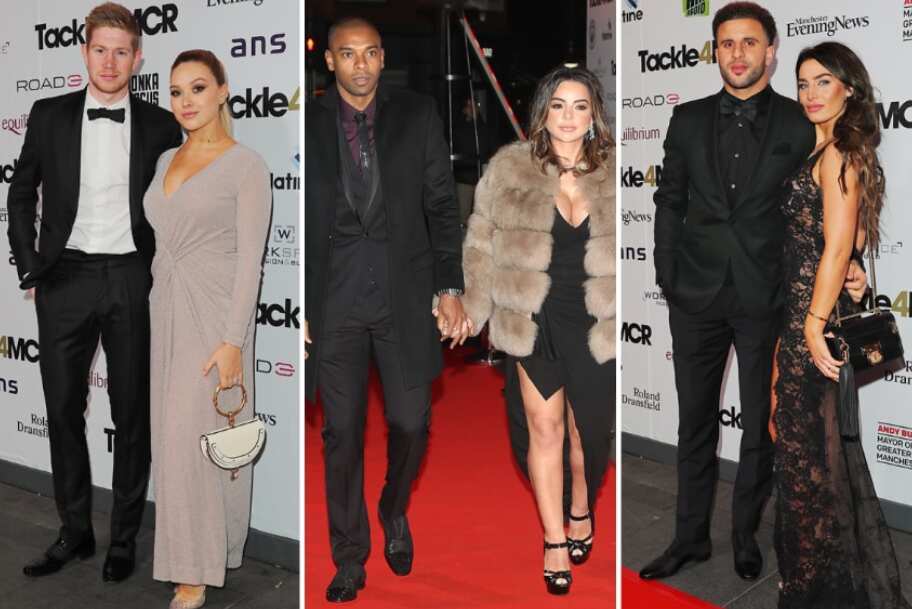 Manchester City players are not only badasses on the pitch but in selecting their women as well. The photos of Manchester city WAGs 2020 indicate that a majority of the players have a good taste when it comes to choosing their better halves.
Man City players' wives and girlfriends
Here is a full list of Man City WAGs:
1. Claudio Bravo wife - Carla Pardo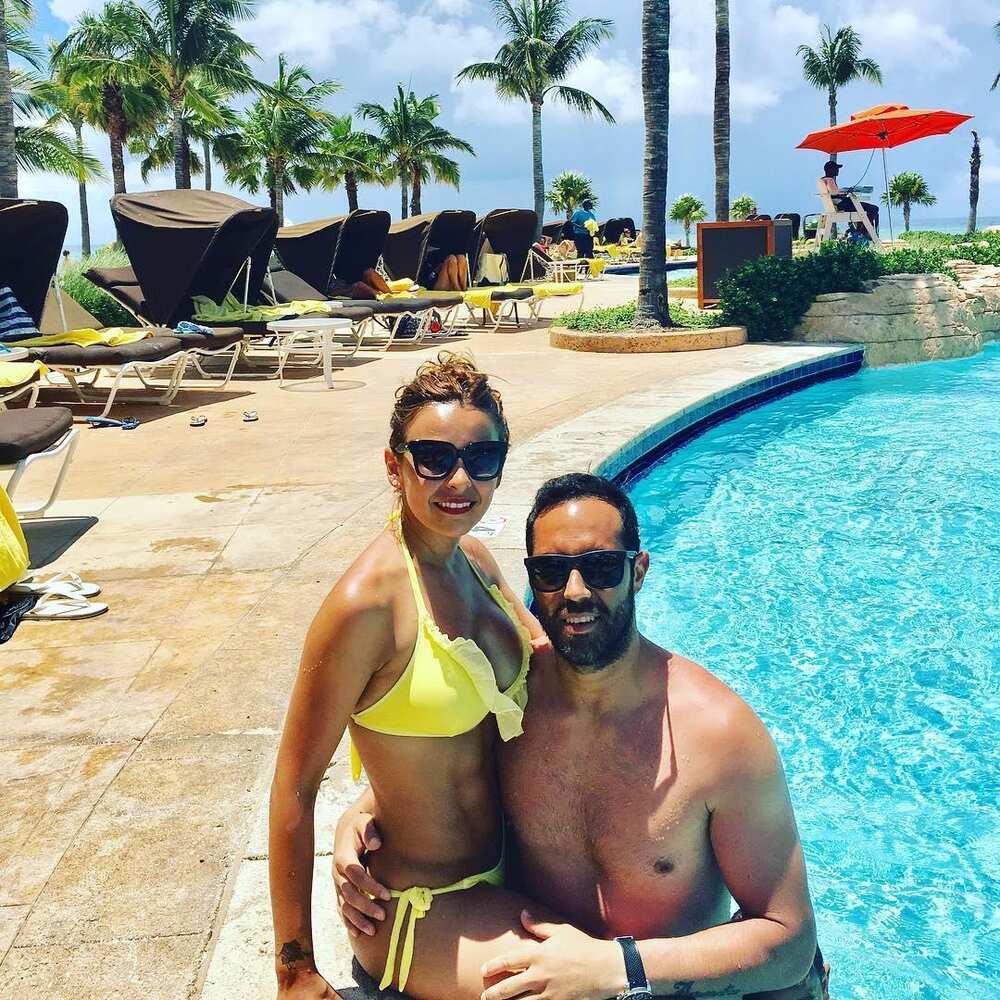 Carla Pardo is one of Manchester City players' hottest wives. She is married to Claudio Bravo. The duo has been together for a long time since they attended the same school in their native hometown. They tied the knot in 2007, and so far, the couple has four children; three daughters Maite, Josefa and Emma, and a son Mateo.
2. Ederson Moraes wife - Lais Moraes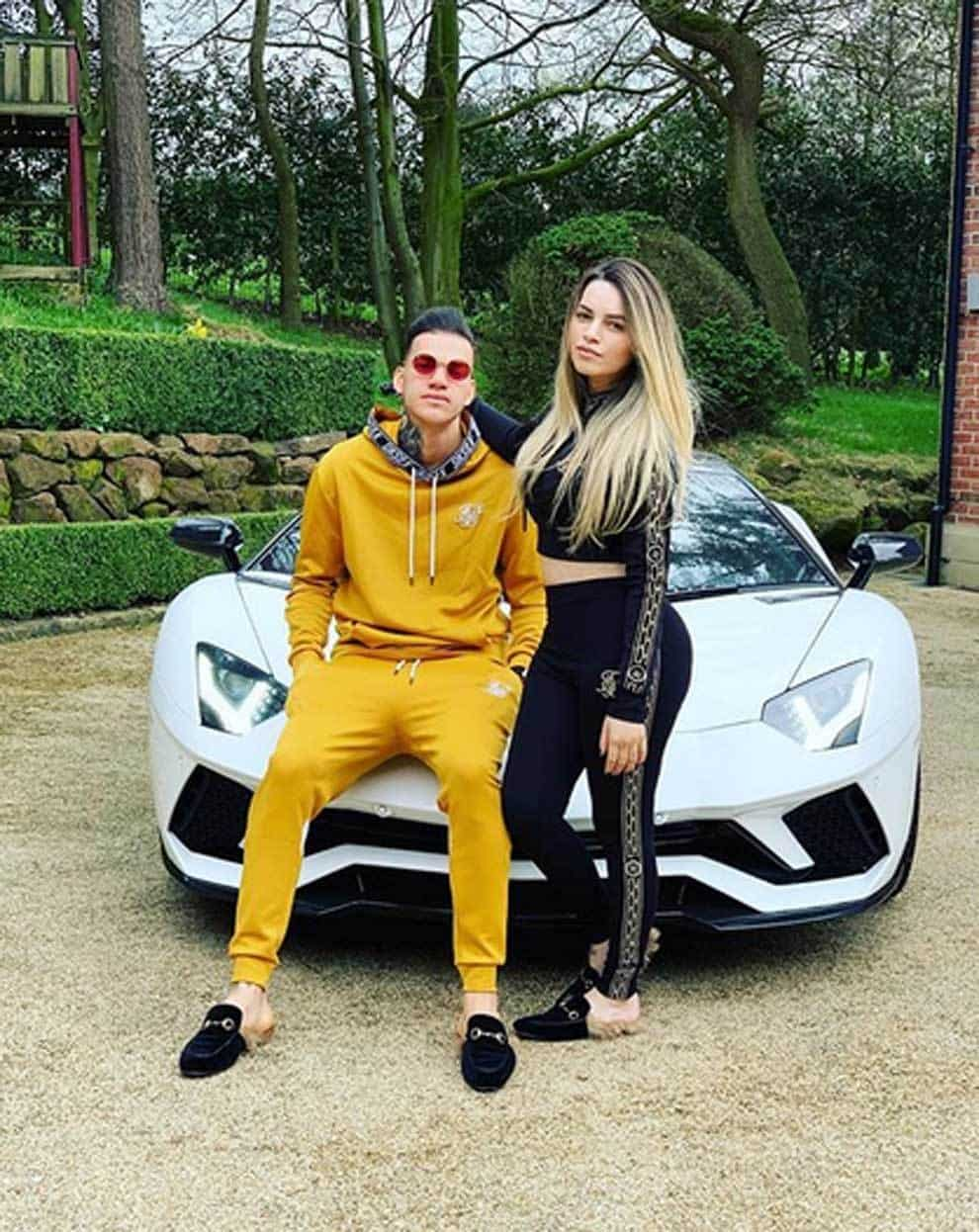 Ederson Moraes is one of the recent players to join Manchester City, but she is lucky to have one of the prettiest ladies, as seen in the Manchester City players' wives and girlfriends photos. Ederson is married to the gorgeous Lais Moraes, who even carries his last name. The duo exchanged their vows in 2014.
Ederson and Lais are proud parents of two, a boy and a girl. They welcomed their firstborn daughter Yasmin in June 2017, and in September 2018, they welcomed a bouncing baby boy by the name Henrique. Lais Moraes stands out as one of the most supportive Man City WAGs as she is often seen at his husband's matches.
3. Kyle Walker girlfriend - Annie Kilner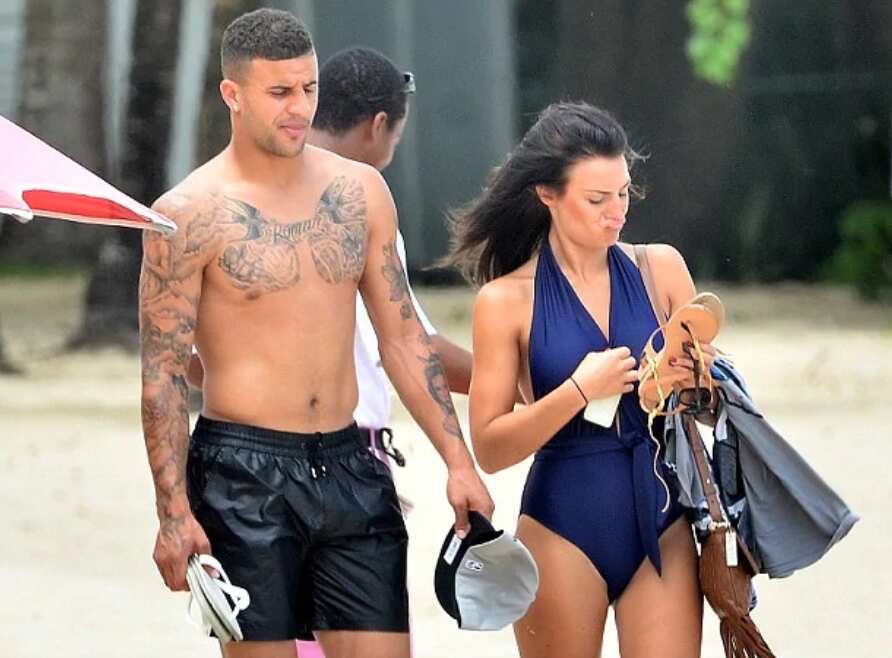 In the vast sea of the gorgeous Man city players' hottest girlfriends is Annie Kilner, the girlfriend to Kyle Walker. The two are teenage sweethearts as they met while Annie was 16 years, and Kyle was 19 years. The couple has been together since then, with the glamour model claiming that it was love at first sight.
Even though Kyle and Annie haven't tied the knot yet, they have three sons, Roman, Riaan, and Reign. There is a possibility of the family growing even bigger as Annie expressed her intentions of having a baby girl to avoid being outnumbered by the males in the family. Annie supports her boyfriend by attending most of his matches.
READ ALSO: Top 5 richest Filipino celebrities
4. Vincent Kompany wife - Carla Higgs Kompany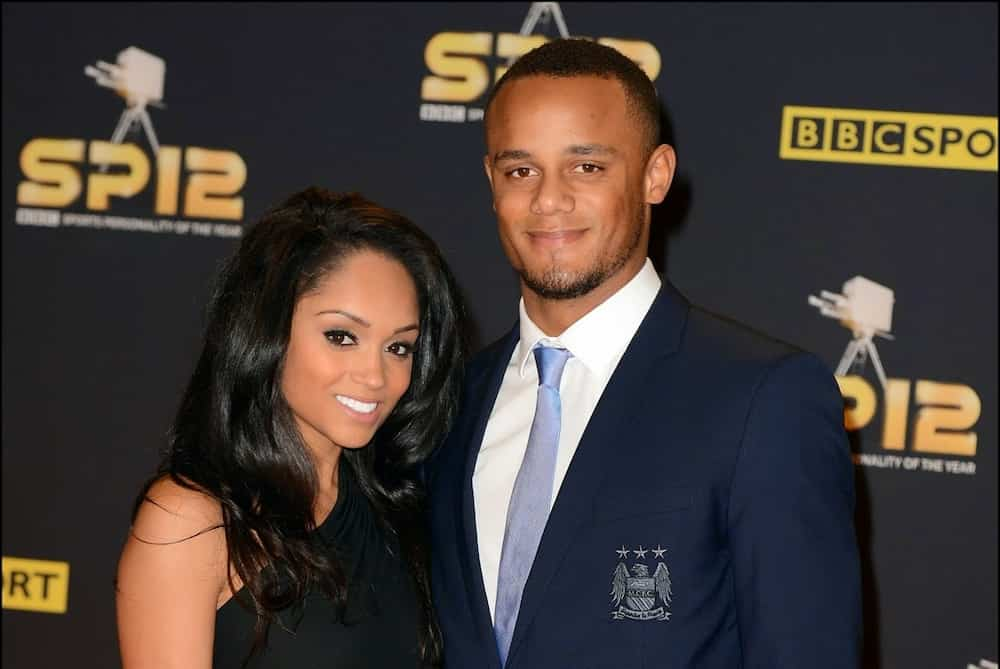 Vincent Kompany met his wife Carla Higgs while he was still playing for the Hamburg football club. At the time of their meeting, Carla, who is a Manchester native, was already a massive fan of Manchester City. The pair began dating immediately after the meeting. They exchanged vows in a low-key wedding ceremony in 2011. They have two children, Sienna (daughter) and Kai (son).
Carla Higgs is a media personality who hosts her breakfast show on Radio Capital in Manchester. She has also expressed interest in hosting a sports show someday. We can guess where she derives her inspiration from. Carla was actively involved in social media before deactivating all her accounts.
5. Aymeric Laporte girlfriend - Sara Botello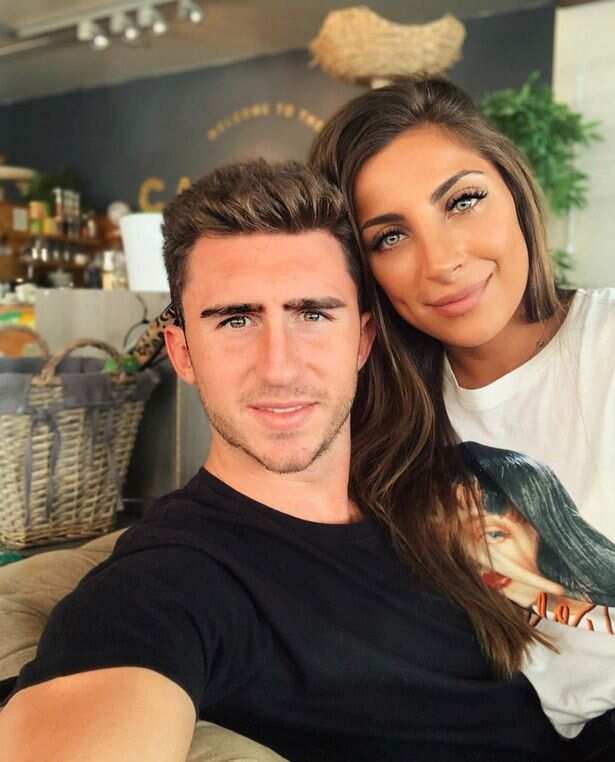 Aymeric met his girlfriend Sara Botello while he was playing in Bilbao. During that time, Sara was a cheerleader for the Bilbao Basketball, which is the city's professional basketball team. When they started dating, Sara, who is of Spanish native, opted to leave her hometown and relocate to Manchester together with her boyfriend.
Sara is a professional classical ballet trainer, as well as a contemporary dance trainer. The Man city WAG's pics show that she puts hard work into the training, as seen in her physique. The couple tries to maintain privacy in matters concerning their relationship, and so far, we haven't heard any news on their engagement or wedding. The couple doesn't have any children either.
6. Kevin De Bruyne wife - Michele Lacroix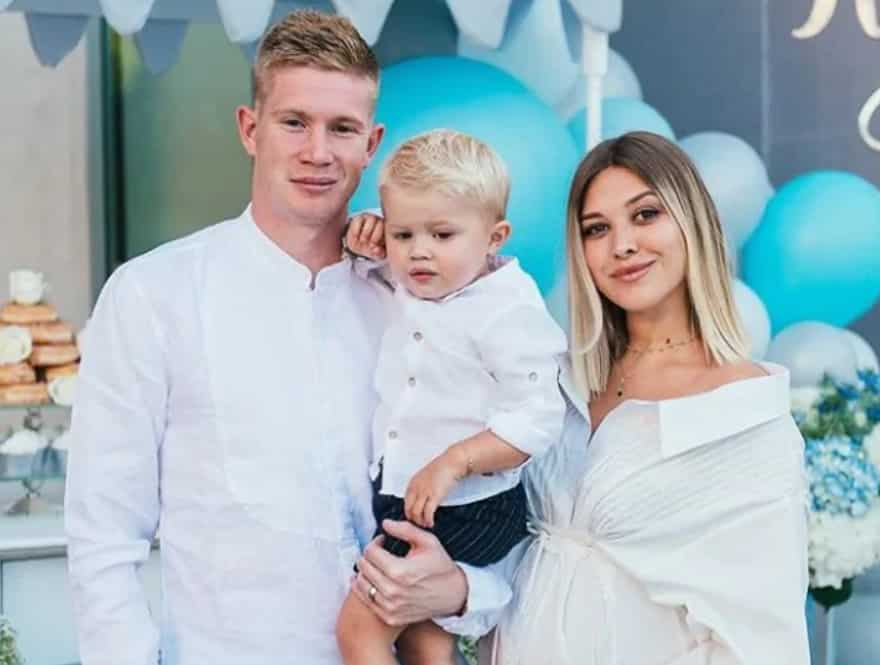 De Bruyne met his lovely wife Michele back in 2014 while he was a player for Wolfsburg in the Bundesliga. After one year into the relationship, Kevin discovered that his wife was expecting a baby, and thus he relocated to Manchester.
In March 2016, the duo welcomed their firstborn son Mason Milian. In December 2016, the three took a trip to Paris, where Kevin proposed to her at the base of the Eiffel Tower. In June 2017, they made their union official by exchanging their vows in an Italian ceremony. The couple welcomed their second baby in October 2018.
7. Fabian Delph wife - Natalie Delph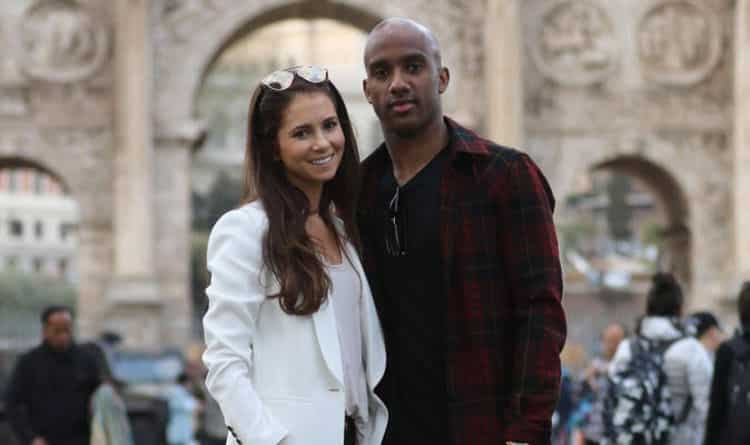 In the list of Man City WAGs is Natalie Delph, the wife to Fabian Delph. Fabian refers his wife to as The Machine as she is a woman of many careers. Natalie is an entrepreneur, business lady, and an investor.
Natalie originates from Manchester but met Fabian in 2013 while he was still playing for Aston Villa. The relationship progressed quickly, and they got married just a few months into their dating.
Two years after their marriage, the duo welcomed their firstborn daughter Sophia and later on, another daughter Aleya. In 2018 Michele gave birth to their 3rd born daughter. Fabian had to travel back home during the 2018 World cup to witness their 3rd daughter's birth.
READ ALSO: 20 highest-paid musicians in the world
8. Riyad Mahrez wife - Rita Mahrez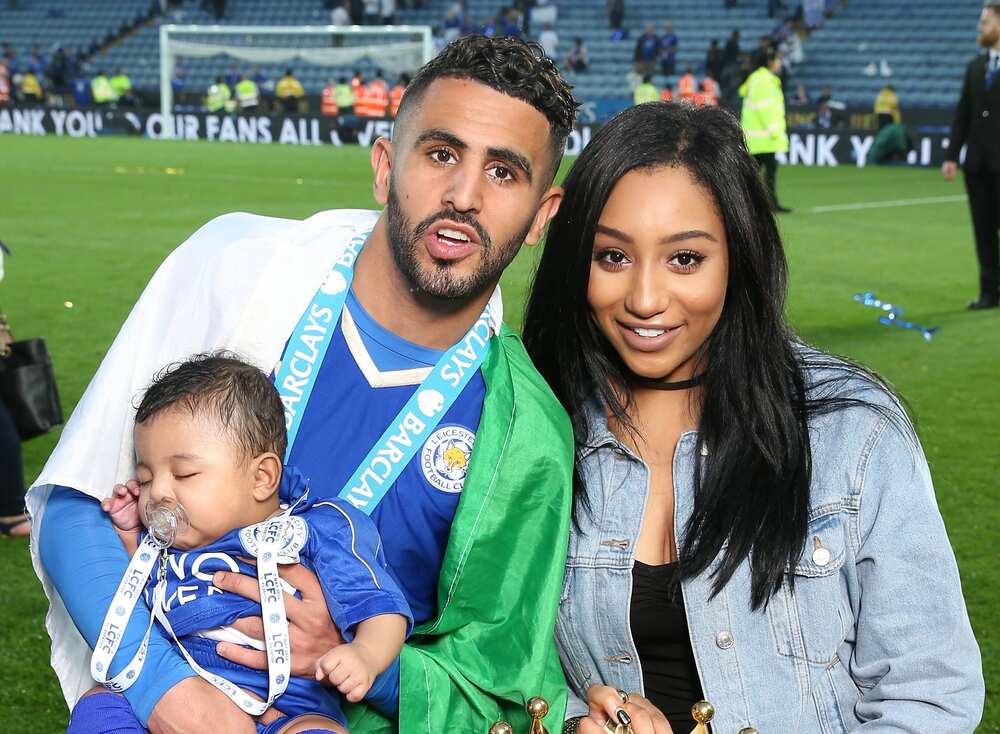 Rita Mahrez is one of the Man City WAGs 2020. She is married to Riyad Mahrez. Not so much is known about the couple, but they exchanged their vows in 2015. The pair has a young son together, even though the name or the date of birth hasn't been revealed to the public as of now.
9. Leroy Sane - Candice Brooks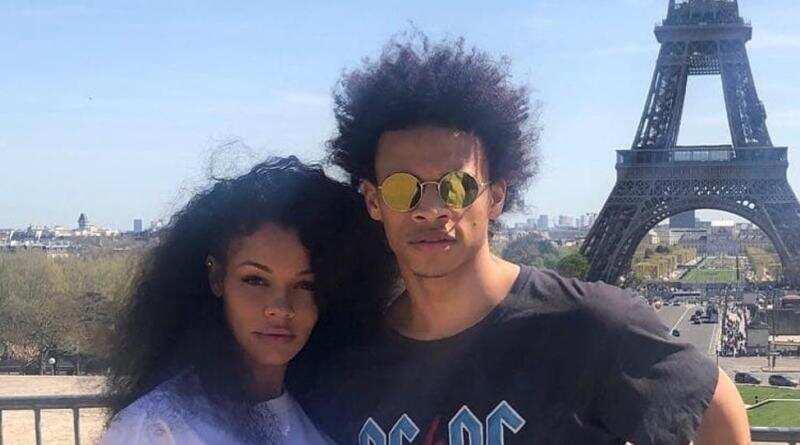 Leroy Sane is in a relationship with Candice Brooks, Rihanna's look-alike. Before dating Leroy, Candice has been associated with the likes of Andre Drummond and Chris Brown. In September 2018, Candice gave birth to Leroy's firstborn daughter, Rio Stella. It is alleged that even though Rio is Leroy's first kid, she is Candice's second.
10. Raheem Sterling girlfriend - Paige Milian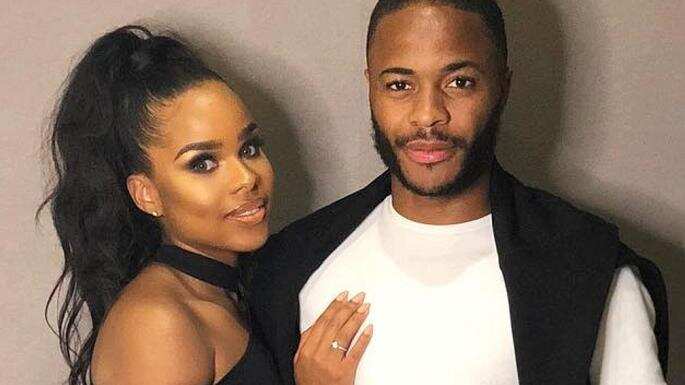 Raheem has been accused of seeing multiple women, but he is currently engaged to Paige Milian. The longtime girlfriend said yes to Raheem's proposal, which took place in March 2018. During the time of the engagement, the couple's firstborn son had just turned one year old.
The husband and wife-to-be met as teenagers, long before Raheem creating a name for himself in the football sector. When Raheem moved to Liverpool, the duo broke up, but they reunited after some time, and they have stuck together since then.
While many individuals across the world offer support to their favorite teams and players, their first-hand source of support is derived from their women. Man City players' wives and girlfriends have always been on the forefront to ensure their men's all-round success.
READ ALSO: 10 most successful Korean actors
Source: KAMI.com.gh