Everton players' wives and girlfriends 2020: who is dating who?
Behind every great and successful man, there is a strong woman. Behind everything successful and great England football player, there is a glamorous wife or girlfriend. Everton players' wives and girlfriends are the women behind the success and greatness of the Everton Football Club players.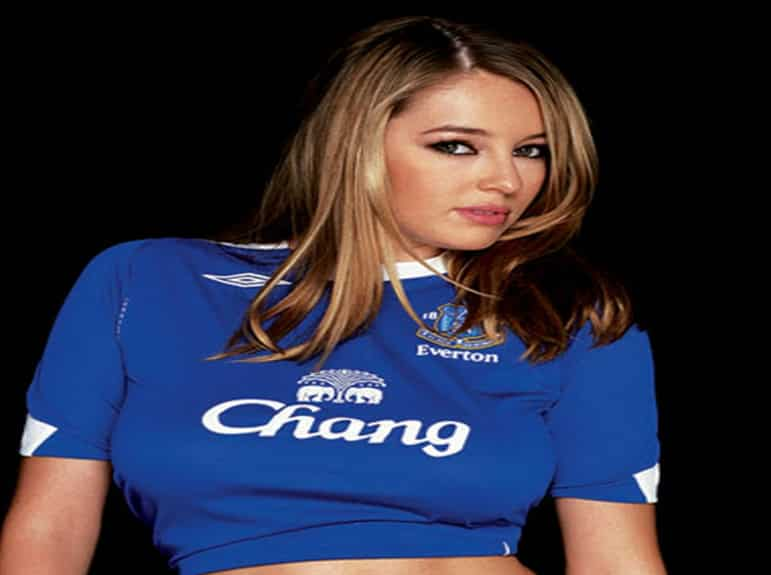 Everton players have some of the most stunning wives and girlfriends. Some of these WAGs are even more popular than their husbands and boyfriends, and this comes in as a double win for the players.
Everton players and WAGs
Here is a list of Everton WAGs as of 2020. The list contains some of the most stunning Everton WAGs pics and details of their personal lives and activities.
1. Lucas Digne wife - Tiziri Digne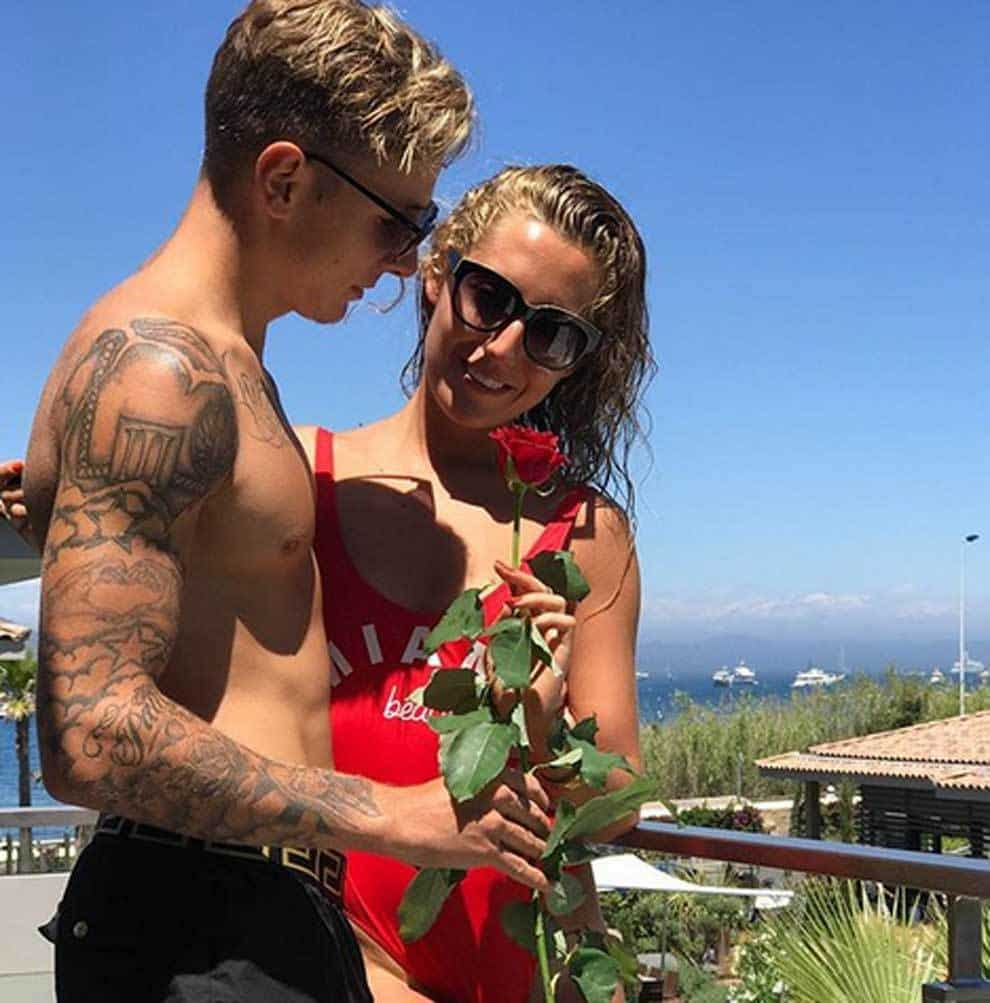 Lucas is married to his teenage girlfriend, Tirizi Digne. The duo met at the age of 16, and they have remained together since then. They exchanged their vows on 27th December 2014. Before tying the knot, the couple had dated for seven years as they got engaged in 2012.
Tiziri is a fashion designer who also owns a blog website and YouTube channel. At the moment, she works as a community manager at the Parisian Company, Reservoir Prod. The couple lives in their apartment located in Manchester.
2. Andre Gomes girlfriend - Lisa Goncalves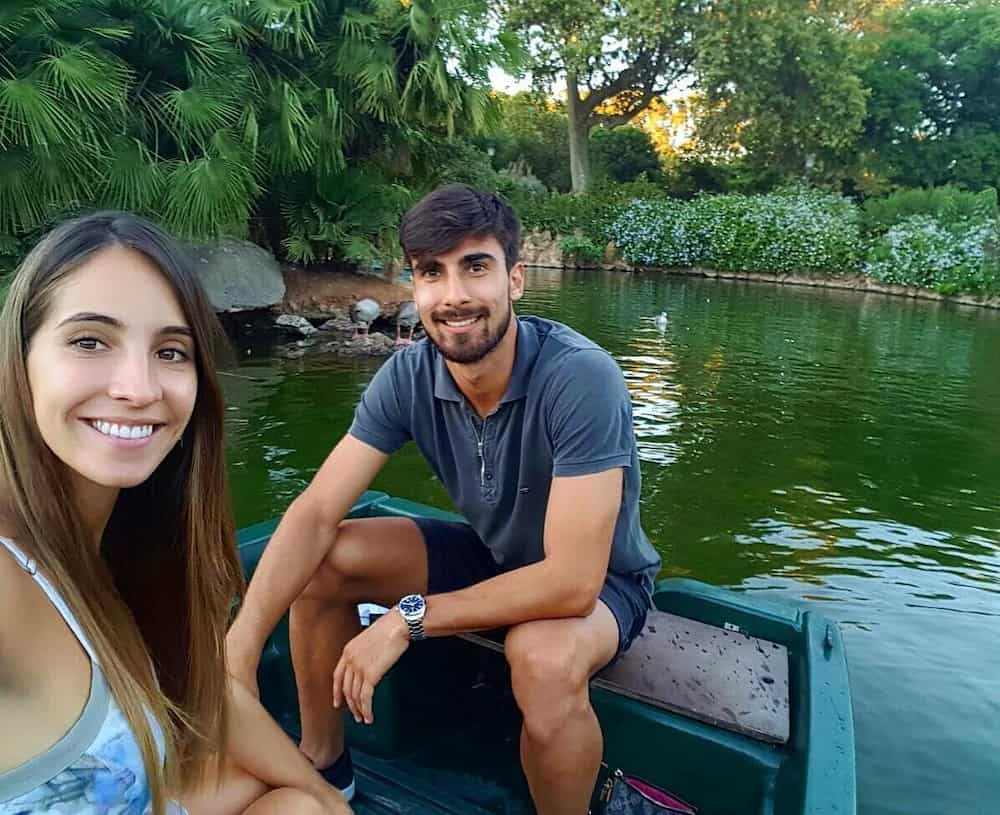 In the vast sea of Everton players' hottest girlfriends is Lisa Goncalves, who recently joined the wagon for dating Andre Gomes. Before dating Lisa, he was in a romantic relationship with Marianan Pedro. Lisa is a private individual who tries so much to keep her personal and relationship life private.
She serves as a dentist at the hospital de Valongo. Lisa doesn't appear so much in her boyfriend's matches as she is way more concerned with her career as a doctor. The duo is yet to tie the knot, and they don't have any children together so far.
3. Yerry Mina wife - Geraldine Molina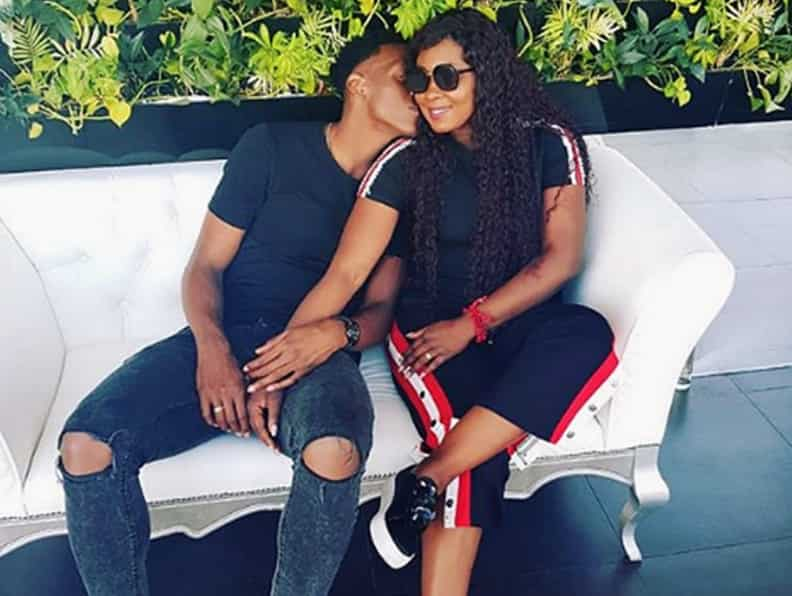 Yerry Mina is happily married to his gorgeous wife, Geraldine Molina. The duo seemed thrilled with each, and Geraldine has always been supportive of her husband. Geraldine regularly appears on her husband's social, and it displays her as one of Everton players' hottest wives.
The couple has kept most information regarding their marriage private. There is no information regarding whether the couple has children or not.
READ ALSO: 15 highest paid footballers in the world
4. Theo Walcott wife - Melanie Slade Walcott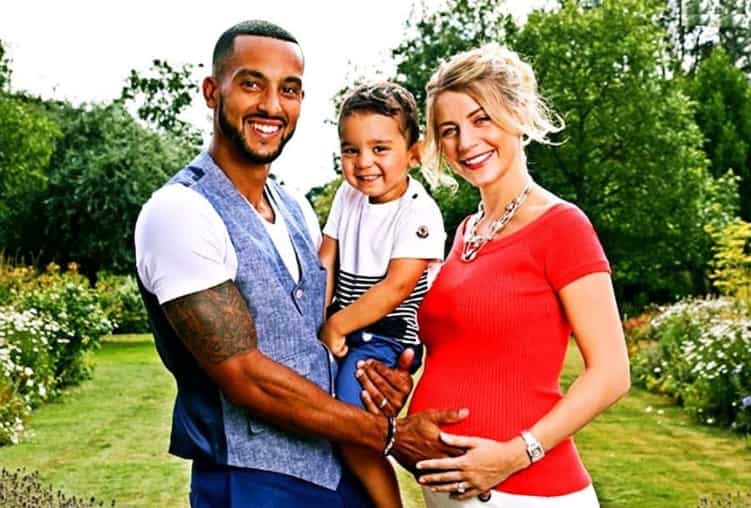 In the list of Everton FC WAGs is Melanie Walcott, the wife to Theo Walcott. Theo and Melanie have been in a long term relationship after their first meeting at the WestQuay shopping center in Southampton in 2004. After dating for nine years, they exchanged the vows in June 2013 at the Castello di Vincigliata in Tuscany, Italy.
Shortly after their marriage, the duo welcomed their firstborn son Finley James Walcott on 10th April 2014. Their second-born son, Arlo, was born on 26th November 2016. Theo regularly shares photos of his wife and children on his Instagram account.
5. Jordan Pickford wife - Megan Davison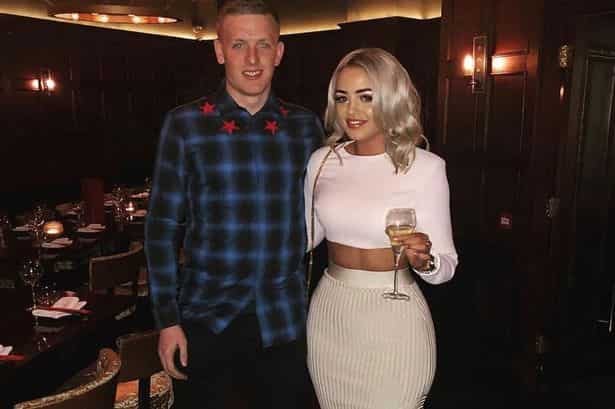 Jordan Pickford recently married his childhood sweetheart Megan Davidson. The wedding took place on 3rd March 2020 at a registrar's office in Crewe. The couple was in the company of five people and their young son.
It is alleged that after the season is over, the couple will fly to the Maldives for a wedding ceremony and later on fly to the United Kingdom for the after-party.
6. Gylfi Sigurdsson wife - Alexandra Ivarsdottir
Alexandra created a name for herself before attaining an association with the famous football player. She was crowned Miss Iceland right before claiming the Miss Worlds Sports title. Alexandra has showcased her athleticism during the decathlon event, which included running, football shooting, and canoeing challenges.
Gylfi proposed to his girlfriend Alexandra in what most could call a scene fit for any Hollywood film. The couple tied the knot on 19th June 2019 in the presence of their family members, friends, and colleagues. The couple maintains a low-key life, but they haven't welcomed any child yet.
READ ALSO: 20 highest-paid musicians in the world
7. Morgan Schneiderlin wife - Camille Sold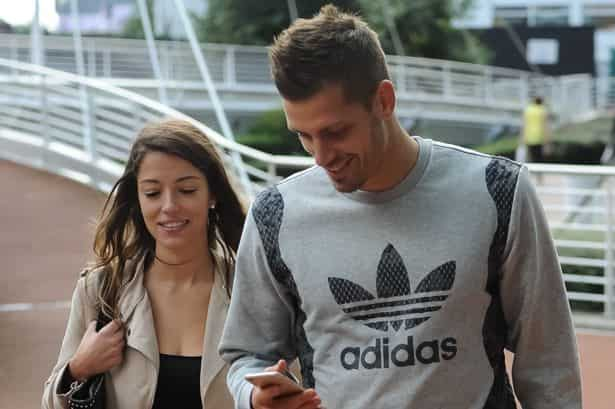 On the list of the stunning Everton players' WAGs 2020 is Camille Sold. Camille got engaged in March 2016, and slightly over a year later, they exchanged their vows in June 2017. The couple has a son who was born in October 2018. Camille and her son are huge supporters of Morgan as they are seen on numerous occasions watching him play.
8. Maarten Stekelenburg wife - Kim Stekelenburg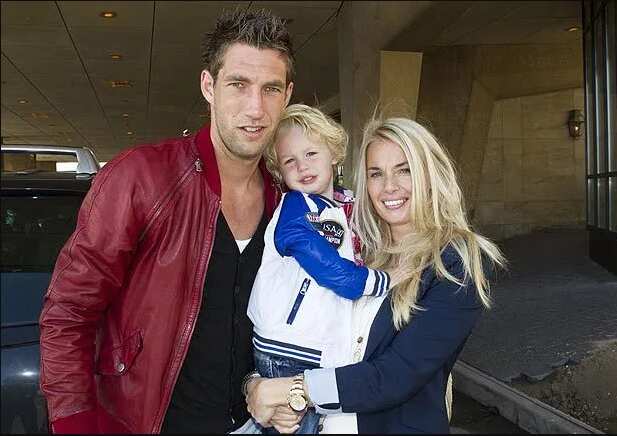 Maarten is married to his longtime girlfriend, Kim Stekelenburg. The couple has been together for more than six years, with Kim supporting his husband throughout the different football clubs he has moved to. The couple has three children, Sem, Naud, and Mees.
To date, Maarten has not been involved in any scandal that could tear their union apart.
9. Sandro Ramirez girlfriend - Gabriella Alexandra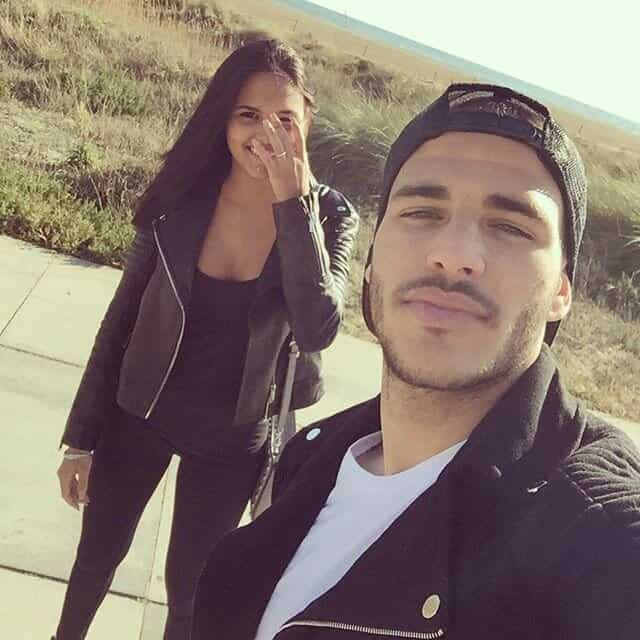 Gabriella is among the latest persons to join the Everton players' wives and girlfriends after impressing the Spanish Under-21 Squad, Sandro Ramirez. Gabriella is believed to be from Malaga, and she regularly appears on his boyfriend's Instagram account.
Gabriella made her first appearance on Sandro's Instagram in October 2019 when Ramirez shared a picture of the duo taking a walk with their adorable dog. It is believed that the pair could be childhood sweethearts as they began featuring on each other social media accounts as early as 2012.
10. Davy Klaassen girlfriend - Laura Benschop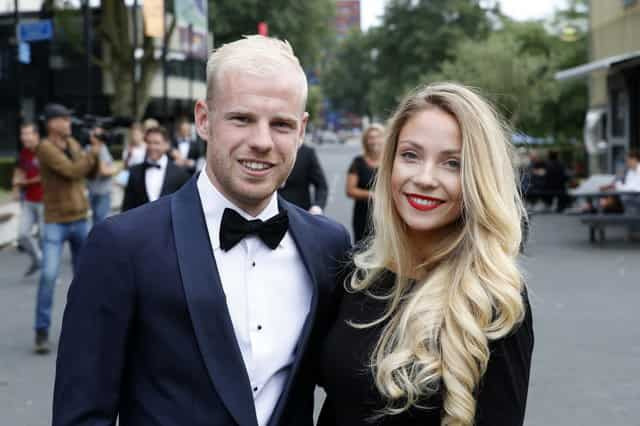 Davy's arrival at the Everton Football Club not only came with talented football skills but also one of the most beautiful football players girlfriends. Davy's gorgeous blonde girlfriend Laura Benschop is a model and Instagram star who regularly shares stunning photos of the pair in different exotic places across the world.
Everton players' wives and girlfriends are the beauties behind the successful players. They not only support them while on the pitch but during their day to day livelihoods as well.
READ ALSO: 15 highest paid NFL players 2020
Source: KAMI.com.gh