Manchester United players wives and girlfriends: Who is dating who?
Many players have remarkable careers, but these big names, at times, tend to be overshadowed by their beautiful and successful partners. Manchester United players' wives and girlfriends can never go unnoticed as they are some of the big names that outdo Manchester football club players.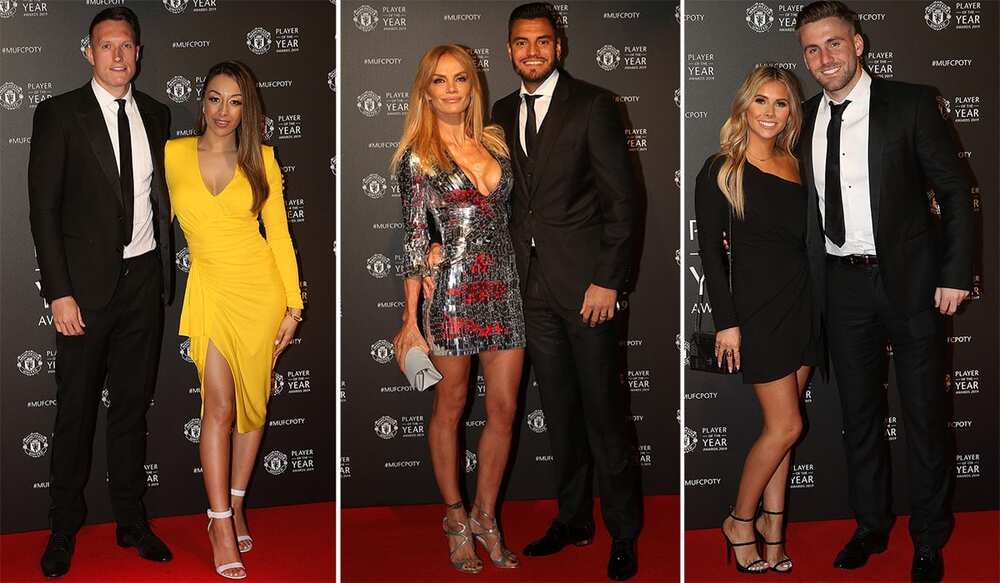 Some of the Man United WAGs tend to outshine their super talented and globally recognized husbands and boyfriends. Others have received fame in equal measures rendering them to becoming some of the most-coveted power couples. The photos of Man United WAGs 2020 showcase nothing but beauty.
List of Man United WAGs
The biggest stars of Man United have equally popular partners. Here are the names of the wives and girlfriends of some of your favourite Manchester players.
1. David De Gea girlfriend - Edurne Garcia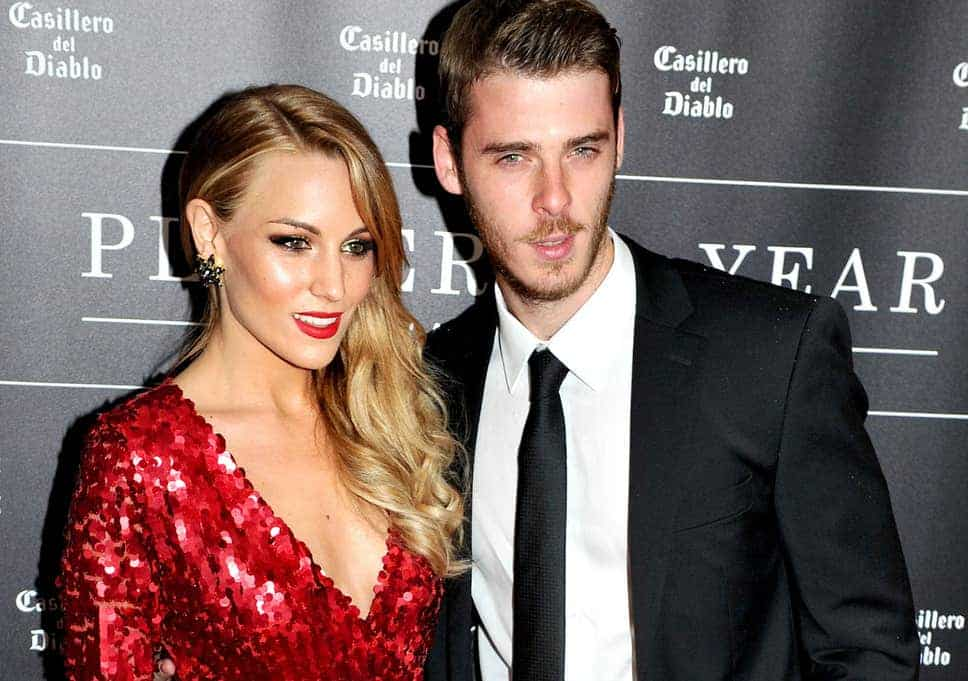 The famous Manchester United goalkeeper is in a relationship with his long term girlfriend, Edurne Garcia. The duo started dating in 2010, and they have stuck with each other since then. Edurne Garcia is a popular television presenter in Spain. She is also a musician who once represented her home country at the 2015 Eurovision.
Although De Gea and the Spanish pop star and Spanish Got Talent judge have been together for nearly eight years, we haven't heard any rumours about their wedding any time soon. The couple doesn't have a kid either.
2. Bruno Fernandes wife - Ana Pinho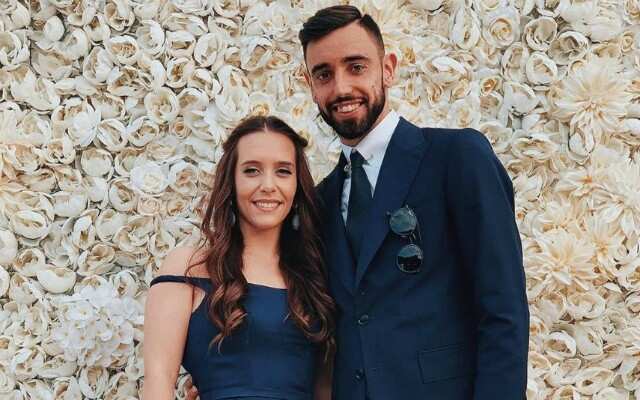 Bruno Fernandes is married to his childhood sweetheart, Ana Pinho. The duo met when they were just 16 years at Boavista. The pair was in the same class, and they become inseparable ever since then.
The couple tied the knot in December 2015, and in January 2017, they welcomed their firstborn kid named Matilde. Bruno and Pinho are expecting their second baby later on this year as his wife is heavily pregnant.
3. Victor Lindelof wife - Maja Nilson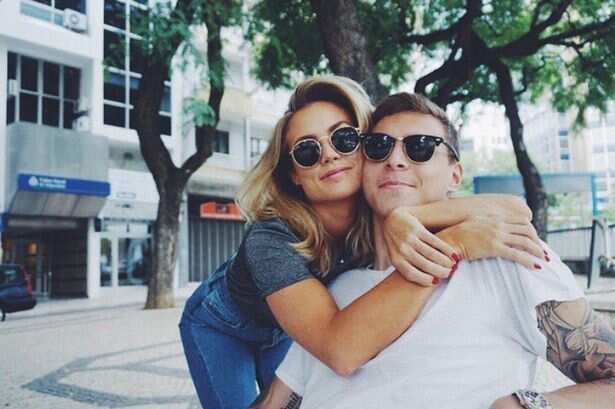 Victor Lindelof is married to his long-term girlfriend, Maja Nilson. After dating for a while, they got engaged in 2017, and towards the end of May 2018, they tied the knot in Sweden. Victor and the Swedish beauty welcomed their firstborn kid in March 2019.
Nilson works as a blogger and marketer from Sweden. The couple is known to share lots of cosy pictures in their social media platforms.
READ ALSO: Kai Sotto height, age, biography, family, stats
4. Chris Smalling wife - Sam Cooke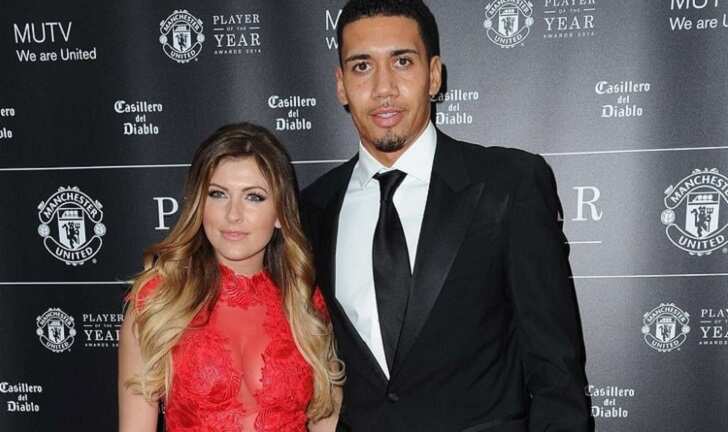 Chris Smalling is married to the love of his life Sam Cooke. The duo tied the knot in June 2017 in a small ceremony that took place near Lake Como in Italy. Smalling claims that he is grateful for his wife's influence to become vegan as it helped to improve his health and reduce his recovery time after injury.
Sam Cooke can be described as an all-round person with several careers to her name. She has modelled in several magazines such as Loaded, FRONT, Zoo, FHM, Nuts, and Maxim. Her career in modelling gained a massive boost after winning the 2006 Page 3 idol search. Sam is a skilled dance and house DJ as well.
5. Eric Bailly wife - Vanessa Troupah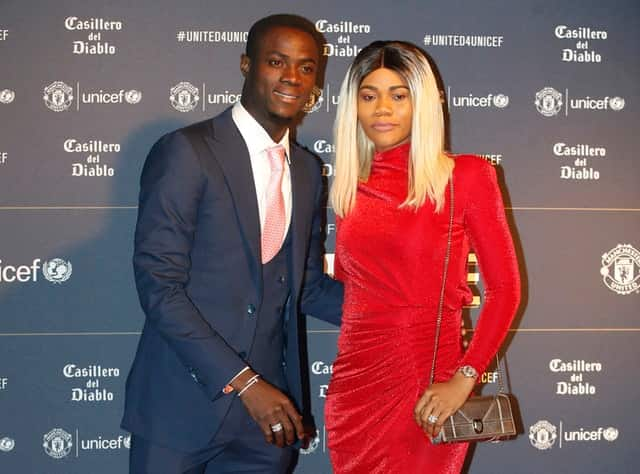 Eric Bailly is married to his longtime lover Vanessa Troupah after dating for one year and a half. The pair tied the knot in June 2016, a few days after he signed his mega-contract at Old Trafford. Eric and Vanessa met in Abidjan, the capital of the Ivory Coast. During the time of their meeting, Vanessa was working at a roadside mobile kiosk while Eric was a regular user of her mobile phone services.
Eric was not a professional footballer at the time of their meeting. Currently, the couple lives in Manchester together with their son.
6. Matteo Darmian wife - Francesca Cormanni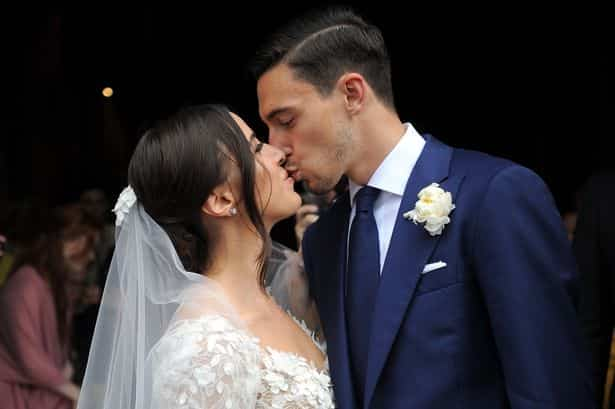 Matteo Darmian and Francesca tied the knot in 2017, marking the most beautiful day of their lives. Francesca is one of the Manchester United players' hottest wives as of 2020. The couple tends to spend a lot of quality time together whenever he is not on the pitch.
In December, Matteo announced that they were expecting their firstborn son. In June 2019, they welcomed their son, and Matteo took it to Instagram to share a lovely picture of the trio.
READ ALSO: Top 10 richest football clubs
7. Nemanja Matic wife - Aleksandra Pavic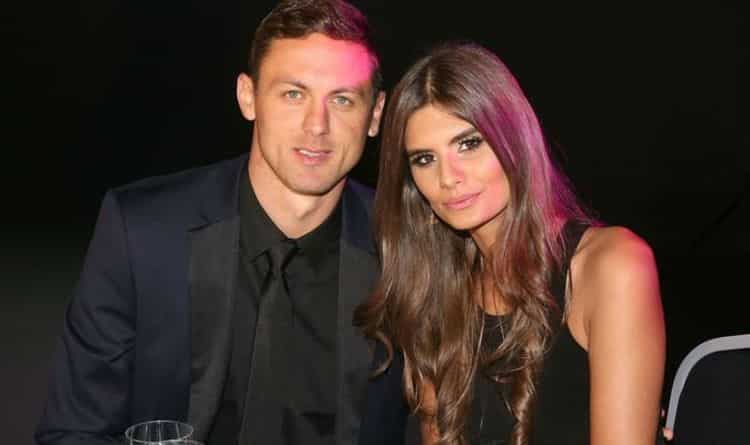 Nemanja Matic is married to his teenage girlfriend, Aleksandra Pavic. After dating for a few years, the pair tied the knot in 2010.
The couple has been blessed with two lovely children. Their firstborn son, who goes by the names Filip, is signed at the Manchester United Academy while their second kid and daughter go by the name Tea. The duo shares one hobby, which is travelling, and together they have visited all the outskirts of the world.
8. Fred wife - Monique Salum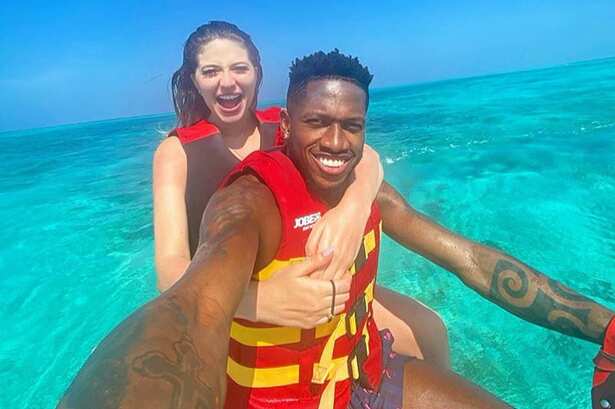 Fred is married to the love of his life, Monique Salum. The couple announced the relationship in January 2016. In February 2017, they took it to Facebook to announce their engagement. It is believed that the pair had tied the knot in 2017 in a private ceremony. Later on, in 2018, they gave their friends, family members, and colleagues a chance to celebrate with them during their second wedding.
On 16th January 2019, the couple welcomed their firstborn son, Benjamin. Monique serves as a chemical engineer who undertook her studies at the University Centre of Belo Horizonte. Currently, she works at the Center for the Development of Nuclear Technology. Monique Salum is one of the prettiest Man United WAGs 2020.
9. Anthony Martial girlfriend - Melanie Da Cruz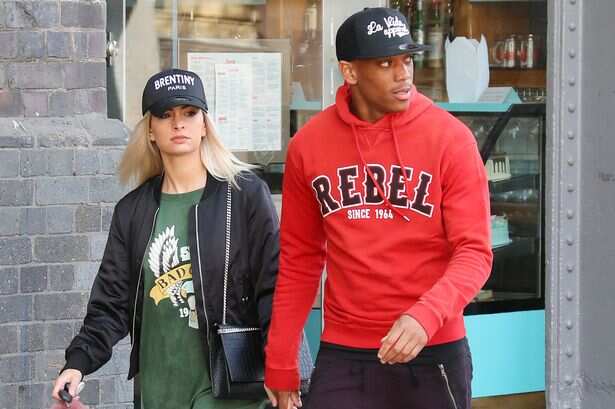 Anthony Martial is in a relationship with reality star Melanie Da Cruz. Melanie made a name for herself in 2015 after appearing on a French reality TV series dubbed Secret Story. The couple began dating back in 2016, and in July 2018, they welcomed their firstborn son, Swan. The family of three lives together in Manchester.
Martial has another daughter named Peyton, who was born in 2015. The daughter was born from his previous relationship with Samantha Jacqueline, which came to an end shortly after.
Some of the Manchester United players' wives and girlfriends come and leave as it is the nature of many relationships. However, Man United WAGs pics show that they are nothing short of beauty with brains.
READ ALSO: 15 highest paid NFL players 2020
Source: KAMI.com.gh