Gong Yoo's partner: alleged wife, romantic scandals and more
Gong Yoo is a highly acclaimed Hallyu A-list actor who has won the hearts of many through his various roles in movies and TV series such as Squid Game, Guardian: The Lonely and Great God and The Silent Sea. He has also made music video appearances in songs such as How I Am by Kim.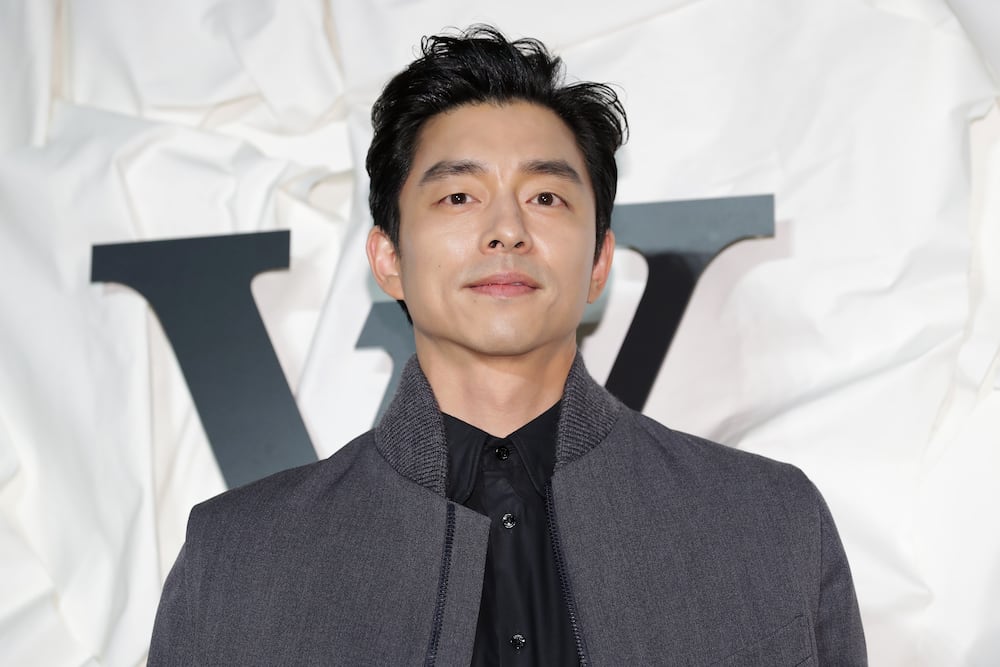 Gong Yoo's official acting career began in 2001 with the film School 4. He has since appeared in several TV shows and films. He has also received multiple honours, including the Creative Festival of Film Advertisings Award and the Brand Customer Loyalty Award.
Profile summary
| | |
| --- | --- |
| Real name | Gong Ji-cheol |
| Other names | Gong Yoo |
| Gender | Male |
| Date of birth | 10 July 1979 |
| Age | 43 years old (as of May 2023) |
| Zodiac sign | Cancer |
| Place of birth | Busan, South Korea |
| Current residence | South Korea |
| Nationality | Korean |
| Ethnicity | Asian |
| Gender identity | Straight |
| Height | 6'1" ft (184 cm) |
| Weight | 163 lb (74 kg) |
| Hair colour | Black |
| Eye colour | Dark brown |
| Father | Gong Won |
| Relationship status | Single |
| School | Dongin High School |
| University | Kyung Hee University |
| Profession | Actor |
| Instagram | @gongyoo_official |
Who is Gong Yoo?
Gong is a South Korean actor born Gong Ji-cheol on 10 July 1979 in Busan, South Korea. His stage name is a combination of his father's family name, Gong, and his mother's family name, Yoo.
His father was a manager of the Lotte Giants from 1983 to 1985. In terms of schooling, Gong attended Dongin High School before enrolling in the Department of Theater and Film at Kyung Hee University.
Is Gong Yoo a Filipino?
No, his clan is originally from China. It was revealed in 2017 that Gong Yoo is a descendant of the Chinese philosopher Confucius and a member of the 79th generation of Confucius' descendants, who descended from the Gokbu Gong clan.
Career summary
Gong is an actor who has appeared in several films and television shows. After graduating, he began his show business career as a video jockey on Mnet and made his acting debut in the TV series School 4 in 2001.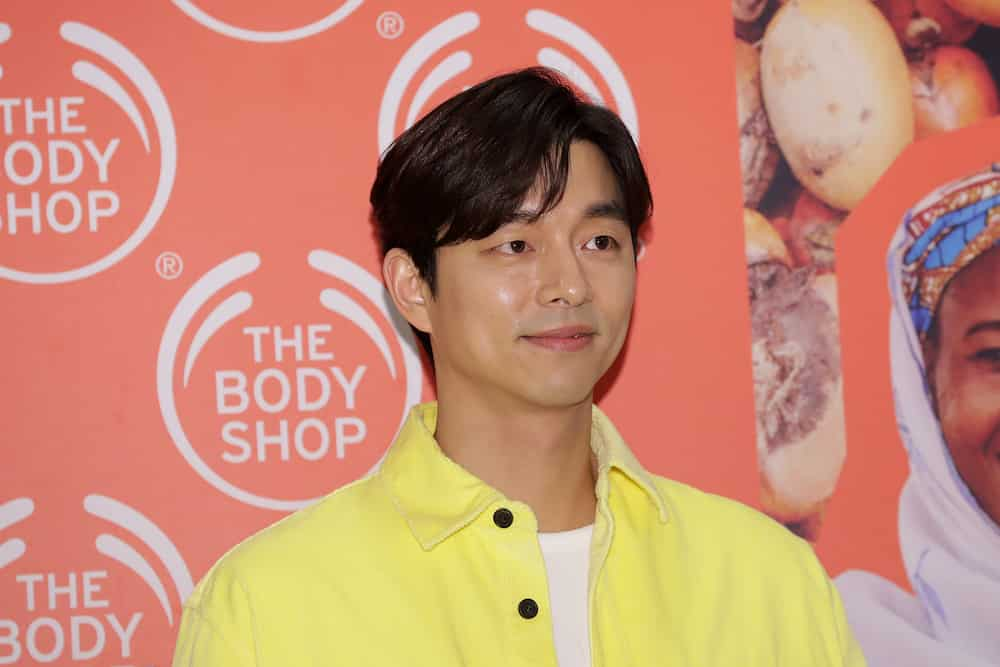 He went on to appear in various supporting roles in dramas and films and host the music program Music Camp in 2004. Some of Gong Yoo's movies and TV shows, according to his IMDb profile, include:
| | | |
| --- | --- | --- |
| Year | TV series/Movie | Role |
| 2023 | Trunk | Han Jeong won |
| 2021 | The Silent Sea | Han Yoon-jae |
| 2021 | Squid Game | The Salesman |
| 2021 | Seobok | Ki Heon |
| 2019 | Paboos | Kang-il Kim |
| 2019 | Kim Ji-young: Born 1982 | Jung Dae-Hyun |
| 2016-2017 | Guardian: The Lonely and Great God | Kim Shin |
| 2016 | The Age of Shadows | Kim Woo-Jin |
| 2016 | Train to Busan | Seok-woo |
| 2016 | A Man and a Woman | Ki-Hong |
| 2013 | The Suspect | Ji-cheol |
| 2013 | Dating Agency: Cyrano | Soo-ah's Crush |
| 2012 | Big | Seo Yoon Jae |
| 2011 | Silenced | Kang In-ho |
| 2010 | Finding Mr. Destiny | Han Gi-Joon |
| 2007 | The 1st Shop of Coffee Prince | Choi Han Kyul |
| 2007 | Ryû ga gotoku: Gekijô-ban | Park |
| 2006 | One Fine Day | Seo GunSeo Gun |
| 2005 | Ryû ga gotoku - jissha-ban | Park the Korean hitman |
| 2005 | Hello My Teacher | Park Tae-inPark Tae In |
| 2005 | Jambok-geunmu | No-young |
| 2004 | S Diary | Yu In |
| 2004 | Superstar Gam Sa-Yong | Park Cheol-su |
| 2004 | Spy Girl | Choi Ko-bong |
| 2003 | My Tutor Friend | Jong-soo |
Does Gong Yoo have a wife?
The Korean star is unmarried and has no lifelong partner. As of this writing, no information about Gong Yoo's wife and kids exists.
Gong Yoo's wedding rumours
All the mishap started from an online community user's post, which led the public to believe that the actor had booked Shilla Hotel and was tying the knot with an actress and Silenced co-star Jung Yu Mi.
With the chaos that this surprising news brought, both agencies were quick to deny the claims and enforce legal actions necessary on those who continue to spread the fake news, plus those with malicious comments.
Additionally, an agency source added that the two stars share a non-romantic relationship and that Gong Yoo treats Jung Yu Mi like a little brother rather than a sister.
Gong Yoo and Im Soo Jung rumours
Fans began speculating about a romance between the pair when they were seen together on Jeju island in 2008. The trip was seen as a couple's romantic getaway, but they were not travelling alone. The pair went to the island with their friends.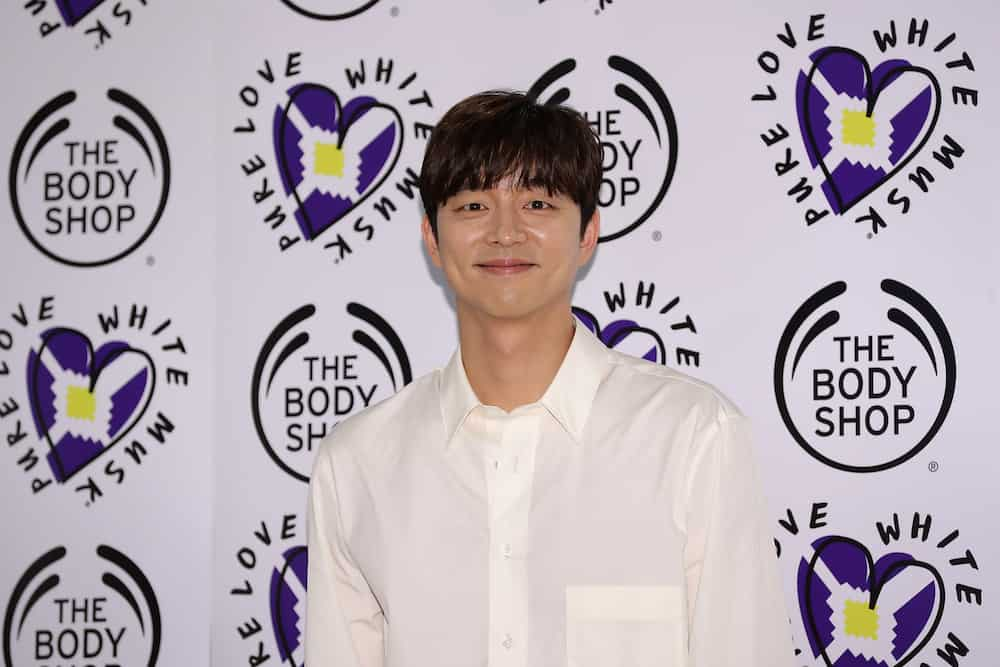 In 2011, a rumour broke out that the pair had allegedly secretly married in America. Both their agencies denied the news. Unfortunately for their supporters, Im Soo Jung is nothing more but a close colleague, let alone his potential wife.
Gong Yoo and Kim Go-Eun rumours
In February 2017, actress Kim Go-Eun deleted all photos on her Instagram account and then proceeded to post a photo of her and co-actor Gong Yoo dressed in wedding attire as she gazed into his eyes. This incident was what started the romance rumours about the two.
When Kim Go Eun broke up with her boyfriend in March, fans quickly thought it was because of the actor. To end floating rumours, their agencies released an official statement denying any romantic affiliations.
Who is Gong Yoo's girlfriend?
Regarding his current relationship status, there is no confirmed dating news for the star. Why is Gong Yoo single? The actor has not stated a primary reason for his single status; nonetheless, he indicated his favourite sort of woman during an interview. He stated the following:
My ideal type changed. When I was younger, I liked women who had popping emotions. But now, I like women whom I can be comfortable with. I think if someone had big mood swings, that would be hard to manage.
What is Gong Yoo's Instagram?
The actor is active on Instagram, @gongyoo_official, where he has over 3.9 million followers. He majorly posts about his daily endeavours and food-related content.
Does Gong Yoo have kids?
Yoo does not have any children. He is known to be a very private person when it comes to his personal life and has not shared any information regarding having kids.
Why is Gong Yoo so famous?
Gong has gained worldwide recognition for his outstanding performances in various films and television dramas. He started his career in the entertainment industry as a model before transitioning to acting.
Gong Yoo is a South Korean actor with international acclaim for his roles in various television dramas and films. He is well-known for his flexibility and ability to add depth and emotions to his roles.
Kami.com.ph published an article regarding EXO members. The band is regarded as one of the largest K-pop groups in the industry, not only because it has nine members but also because of its global and international influence and appeal.
They are known as the K-pop Kings. Because of their rapid growth in fame, EXO members have amassed a vast following of fans known as the EXO-L.
Source: KAMI.com.gh