10 most popular tv shows in Philippines 2020
The Philippines is known to have a very productive film and television industry. It already produced a large number of movies and series for decades, and we could not keep track of the most popular TV shows in the Philippines. Every year, there are a lot f new television shows, whether drama, comedy, or informative shows that captures the heart of many Filipinos.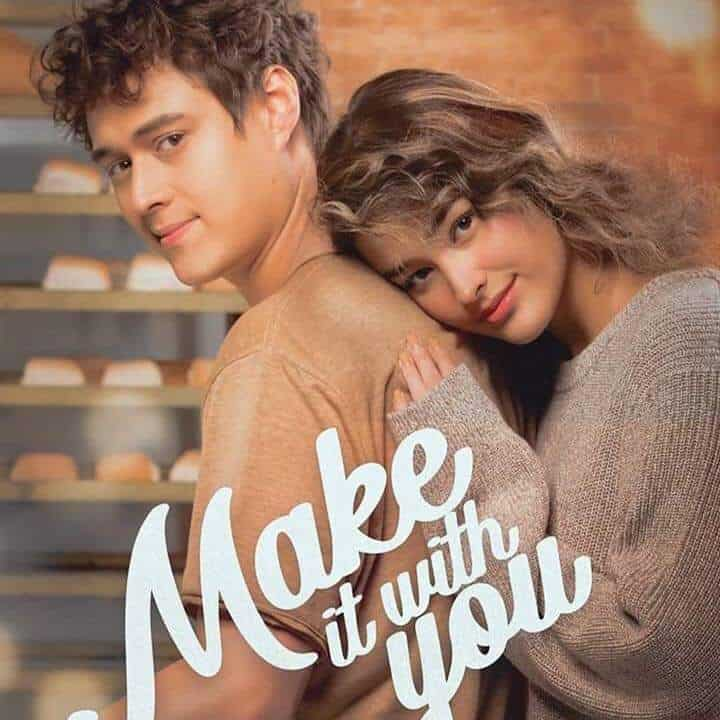 Filipinos are known to be one of the most artistic and talented people in the world. Artists, producers, and directors use the television as a platform to showcase their crafts. hence, the Philippine television series is born.
Most popular TV shows in Philippines 2020
If you are from another country and are planning to watch some Filipino shows, but do not know where to start, worry no more. We have listed ten of the most-watched Filipino television shows.
1. Kapuso Mo Jessica Soho
Kapuso Mo, Jessica Soho or also knowns as KMJS, is one of the most-watched TV shows in the Philippines. It is an award-winning weekly news and lifestyle magazine program developed by GMA News and Public Affairs. Hosted by multi-awarded broadcast journalist Jessica Soho, the show presents different fun and fascinating stories on classic and current events, pop culture, foods, celebrities, health, and internet trends.
2. Eat Bulaga
If you want to watch something fun, Eat Bulaga is for you. It is a Philippine television variety show broadcast by GMA Network. EB has different segments such as Bwal Judgemental and All for Juan, Juan for All, where hosts would pick a lucky winner, call them through their mobile phone, and visit their house.
It is the longest-running variety show in the Philippines with over 12,600 episodes and one of the most popular TV series in the Philippines.
3. Pepito Manaloto
If you want some good laugh, you can start binge-watching Pepito Manaloto. It is a Philippine television situational comedy series broadcast by GMA Network.
The show follows the life of Pepito Manoloto, who was blessed, which led to him winning a lottery. The show also features his wife Elsa, their son and daughter Chito and Clarissa, their helpers Patrick, Maria, Robert, Baby and their neighbors Tommy, Deedee, and Mimi.
4. Ang Probinsyano
If you are into action and heavy drama, FPJ's Ang Probinsyano is the right TV drama series for you. It is one of the best Filipino drama series broadcast on ABS-CBN. It is based on the 1997 film of the same name, which starred Fernando Poe Jr. in the title role, and stars an ensemble cast top-billed by Coco Martin.
Ang Probinsyano chronicles around the lives of Ricardo Dalisay and Dominador de Leon, identical twins who were separated during childhood. Their lives soon intertwine once again when Dominador was killed during a mission in stopping a human-trafficking syndicate.
Ricardo must now take the identity of his brother and finish the mission he started, while also learning more about his biological family. During his mission, Ricardo faces various obstacles in his path to finding justice.
5. Pamilya Ko
Philippines ' film and TV industry are also known to produce family-oriented drama series. If you are a sucker for heart-wrenching family stories, then you might want to start watching Pamilya Ko (My Family).
It is a Philippine drama television series starring JM de Guzman, Arci Muñoz, Joey Marquez, Rosanna Roces, and Sylvia Sanchez. The series shows us that in our journey through life, whatever triumphs or travails we face, we will always go back home—to our family. From our birth to our last breath, our world revolves around our family, who first taught us the power of unconditional love.
6. Make It With You
Aside from heavy dramas and action genres, Filipino directors and producers also use the television as a platform to showcase the talents of the country's popular love teams. The Filipino TV series industry is filled with romantic stories, just like the latest series, Make It with You.
It is a 2020 Philippine drama television series starring Enrique Gil and Liza Soberano, one of the country's hottest love team. Make It with You is a story about two different individuals who, despite having different priorities in life, found love in each other. But after a series of encounters set in the country of Croatia, they will have to decide whether it's a love worth choosing.
It is one of the most-watched TV series in the Philippines this year.
7. Maalaala Mo Kaya
Maalaala Mo Kaya, also known as MMK, is a Philippine drama anthology series broadcast on ABS-CBN every Saturday evening and hosted by Charo Santos-Concio. It has become the longest-running drama anthology in Philippine television and the world. The program features weekly real-life stories or anecdotes of ordinary people or even celebrities and personalities through letter sending.
8. Descendants of the Sun
Descendants of the Sun is a 2020 Philippine television drama action series broadcast by GMA Network. The series is based on a 2016 South Korean television drama series of the same title.
9. Love Thy Woman
Love Thy Woman is a 2020 Philippine drama television series. Dana Wong-Chao and Jia Wong are Chinoy half-sisters and daughters of Tai-pan billionaire Adam Wong with two different women - Lucy Lee Wong, Adam's wife, and Kai Estrella, Adam's mistress.
Both Wong daughters are beautiful, charming, and intelligent, groomed to lead and head Dragon Empire Builders, a multi-million real estate family business established by their father, Adam Wong.
Adam acknowledges his relationship with Kai and his daughter Jia, who form part of the Wong immediate family, attending all family and social events. His wife, Lucy, is not happy about this but swallows her resentment and accepts their constant presence in their lives.
From keeping the Chinese tradition and Filipino values alive to keeping up with the changing times, Love Thy Woman, a family saga spanning two generations, explores love's dark side and the duplicitous polarity of betrayal. It is a story of a family's journey to healing the mistakes and wounds of the past.
10. i-Witness
Aside from comedy, drama, action, romantic, and variety shows, the Philippines is also known for creating excellent documentary and informative shows, such as i-Witness.
If you want to unravel some facts about Philippine history, politics, or even the people itself, you might want to watch all the episodes of this documentary show. You will be amazed and surprised by how great and inspiring its episode is.
With some of the most popular TV shows in Philippines listed above, which one is your favorite, or which one are you planning to binge-watch?
READ ALSO: Top 10 rated Korean dramas of all time
Source: KAMI.com.gh