The king eternal monarch: episode 1-4 review, episode 5 teaser, air time, where to watch, cast
The King: Eternal Monarch is a fast-paced television series that is rocking the Korean entertainment industry. Currently, it is the long-awaited solution to the stay at home order that many people throughout the world are struggling to deal with. For the perfect balance of drama, comedy, action, and romance, you are bound to be intrigued and locked at the edge of your seat.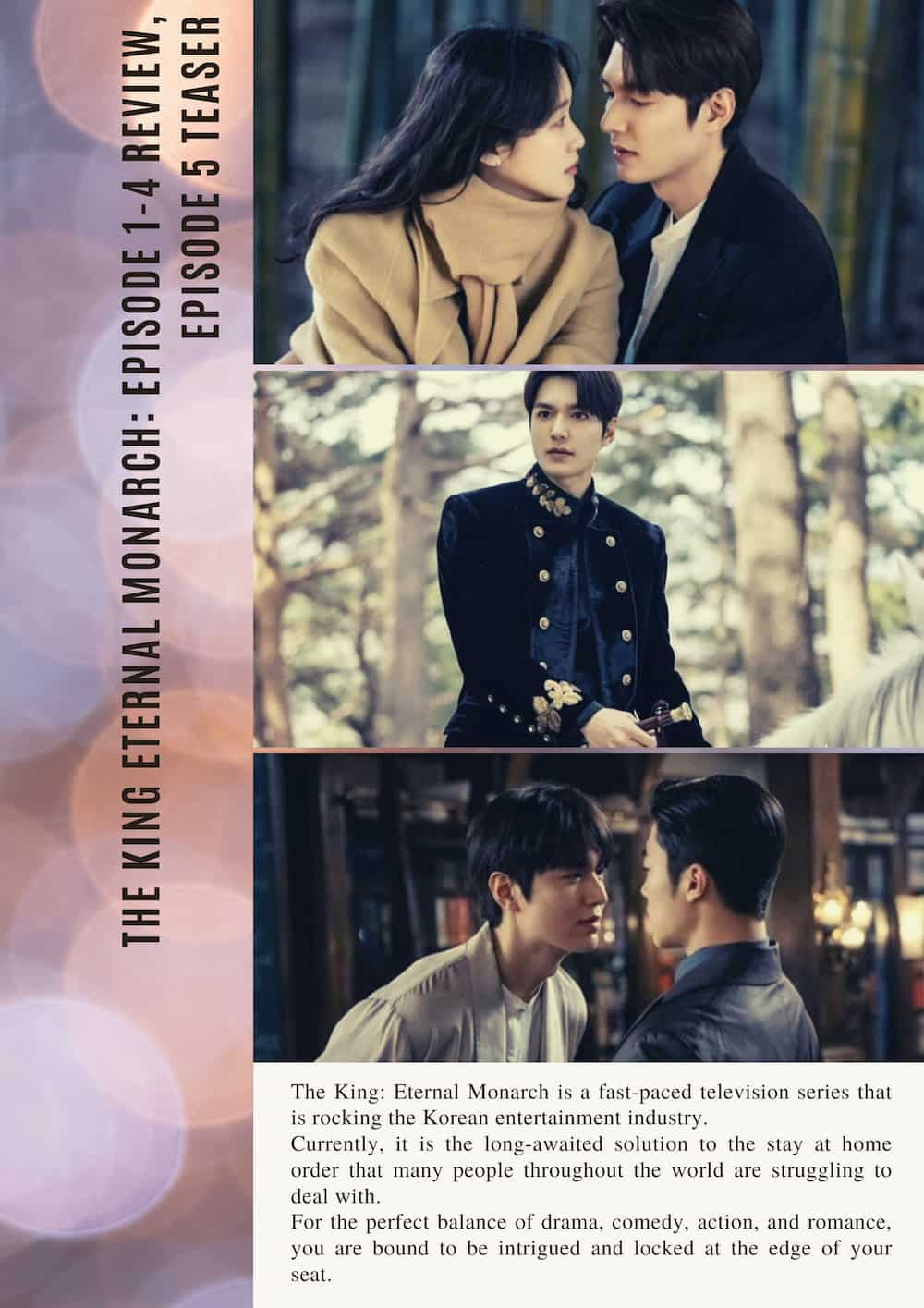 The South Korean television series, The King: Eternal Monarch (더 킹:영원의 군주) is an intriguing and captivating story of two separate yet similar worlds. The handsome Lee Min-Ho and beautiful Kim Go-Eun, play the lead roles in this fascinating drama of fantasy and romance.
The 2020 South Korean television series, premiered on April 17, 2020, on SBS TV. The series is venerated by its viewers. Find out what you are missing out on in this heart-racing drama.
The King: Eternal Monarch plot
The story whirls around a Korean emperor, Lee Gon (Lee Min-Ho), and a detective, Jung Tae-Eul (Kim Go-Eun). Lee Gon is determined to close doors to a parallel world that was opened by demons released to the human world. His flawless appearance conceals his bottled up feelings and deep wound.
When the third Korean Emperor, Lee Gon was eight years old, he witnessed the death of his father. This led him to become an emperor at a young age. He is haunted by the man who killed his father, and he feels like he is ready to serve revenge and justice.
Lee Gon is not your ordinary Emporer. He enjoys his life as an ordinary individual. He does not take high esteem of his filial duty and prefers escaping into a different world. He has to deal with the demons unleashed by a deity into the human world, and this is where the unique relationship with Jung Tae-Eul entwines.
Jung Tae-Eul is purposeful in her endeavors to protect the people. The two have indirect and interesting chemistry that is tested when they have to team up to protect the people and close the doors between their two worlds. How will they manage to work together with their entirely different backgrounds?
READ ALSO: Money Heist Season 4 cast, release date, trailer, episodes, where to watch
Cast
The King Eternal Monarch cast is a group of well-known and renowned professionals that have brightened the screens of Korea television series.
Lee Min Ho (Emperor Yi Gon)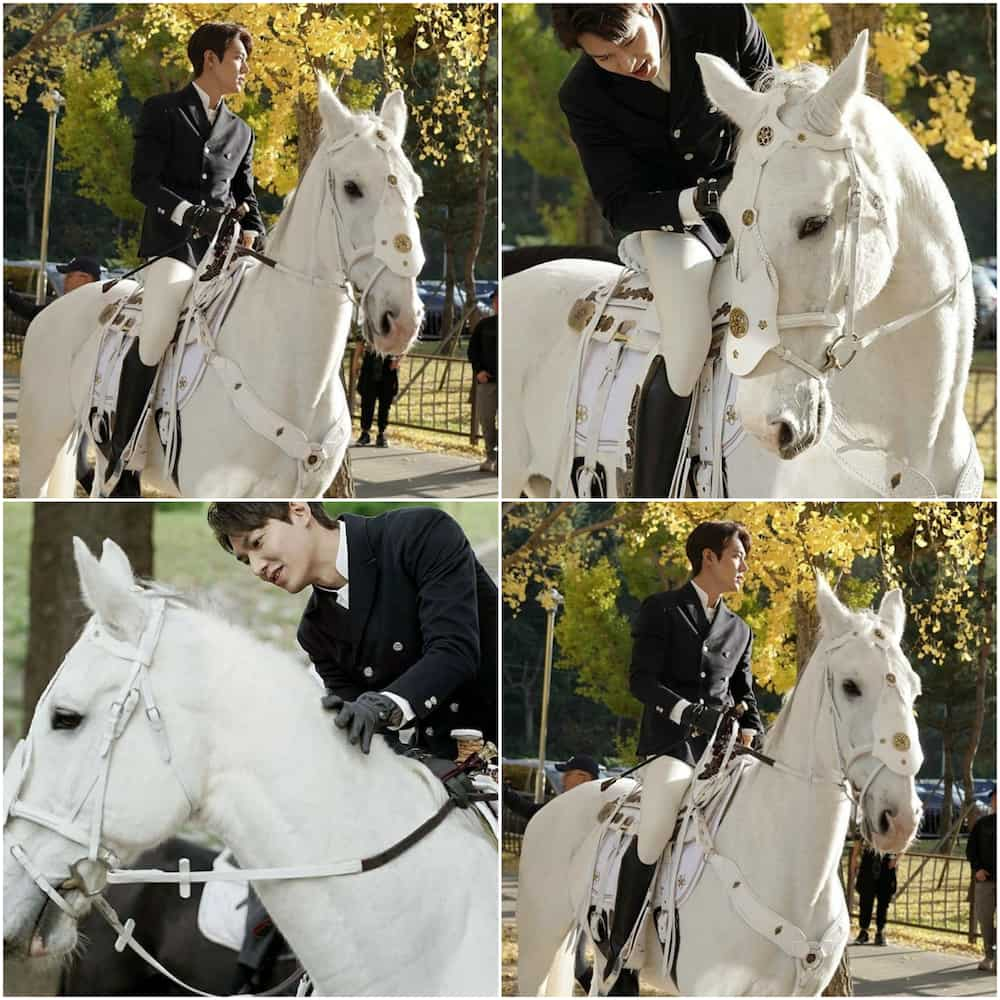 2. Kim Go Eun (Lieutenant Jung Tae Eul/ Luna)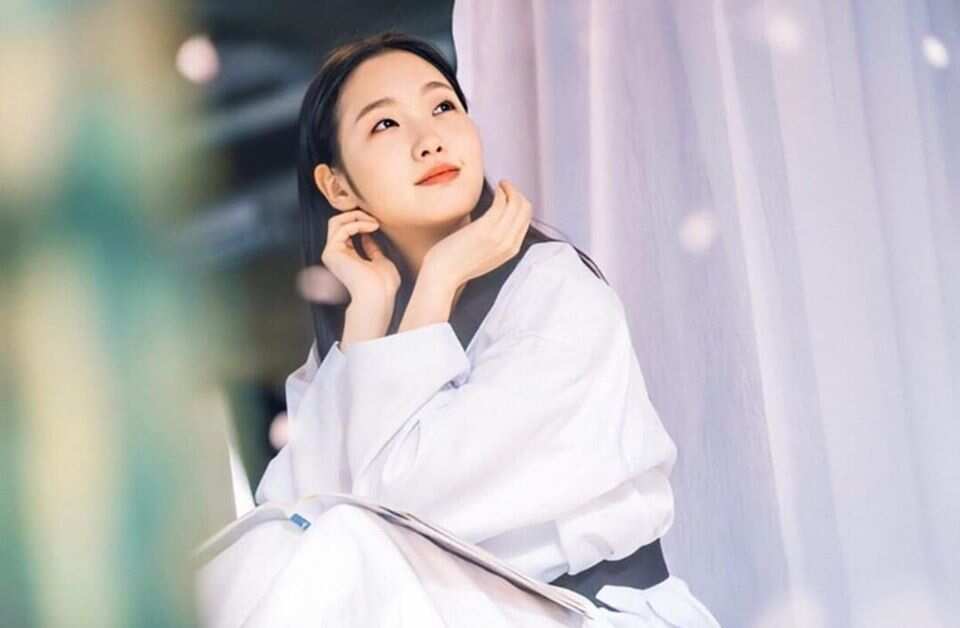 3. Woo Do Hwan (Jo Eun Sup/ Jo Young)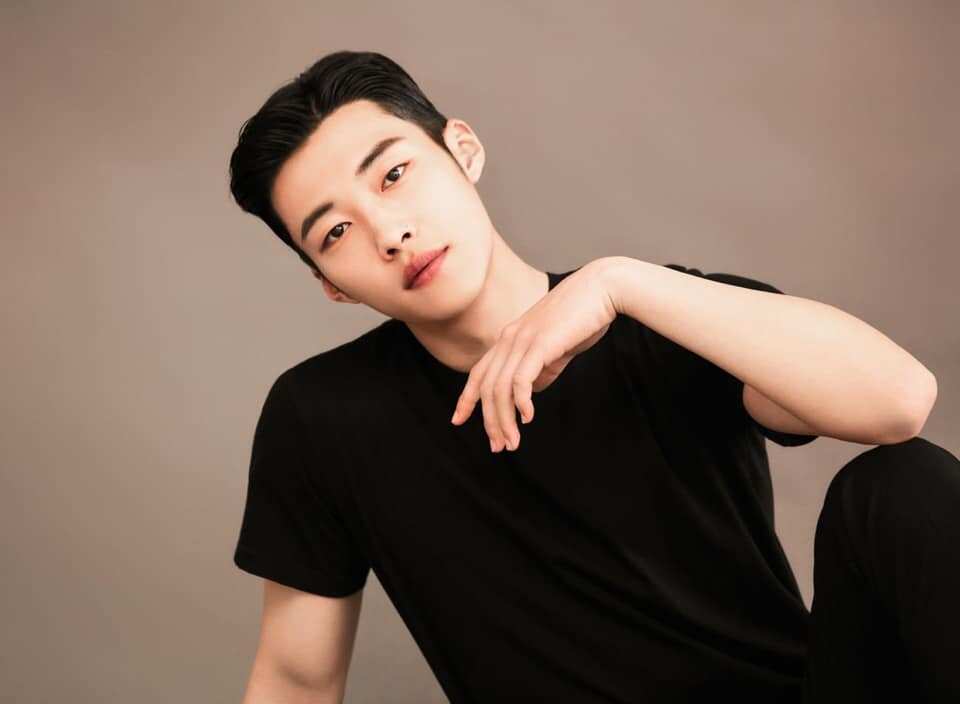 4. Kim Kyung Nam (Gang Shin Jae)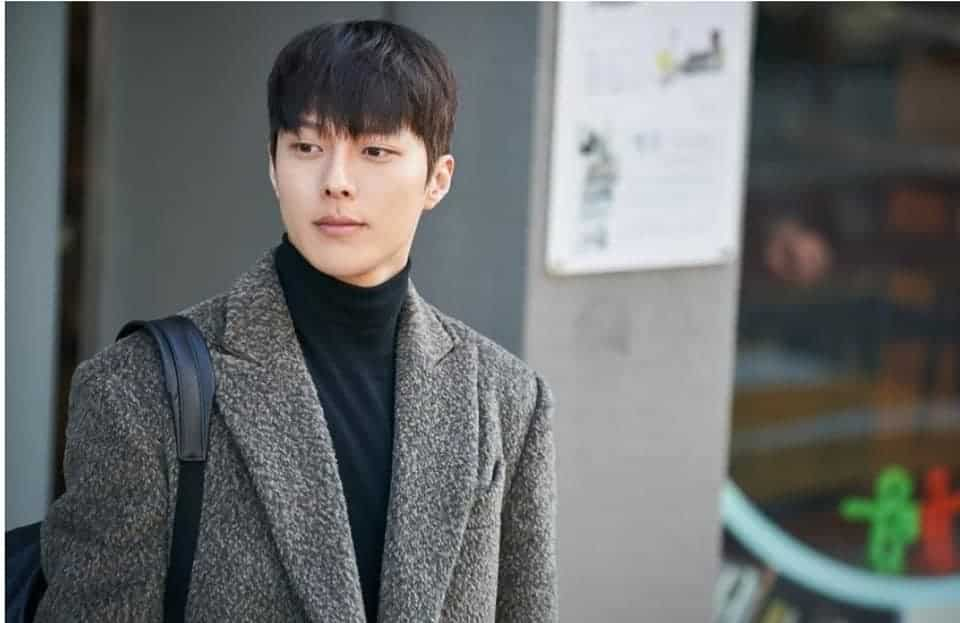 5. Jung Eun Chae (Goo Seo Ryung)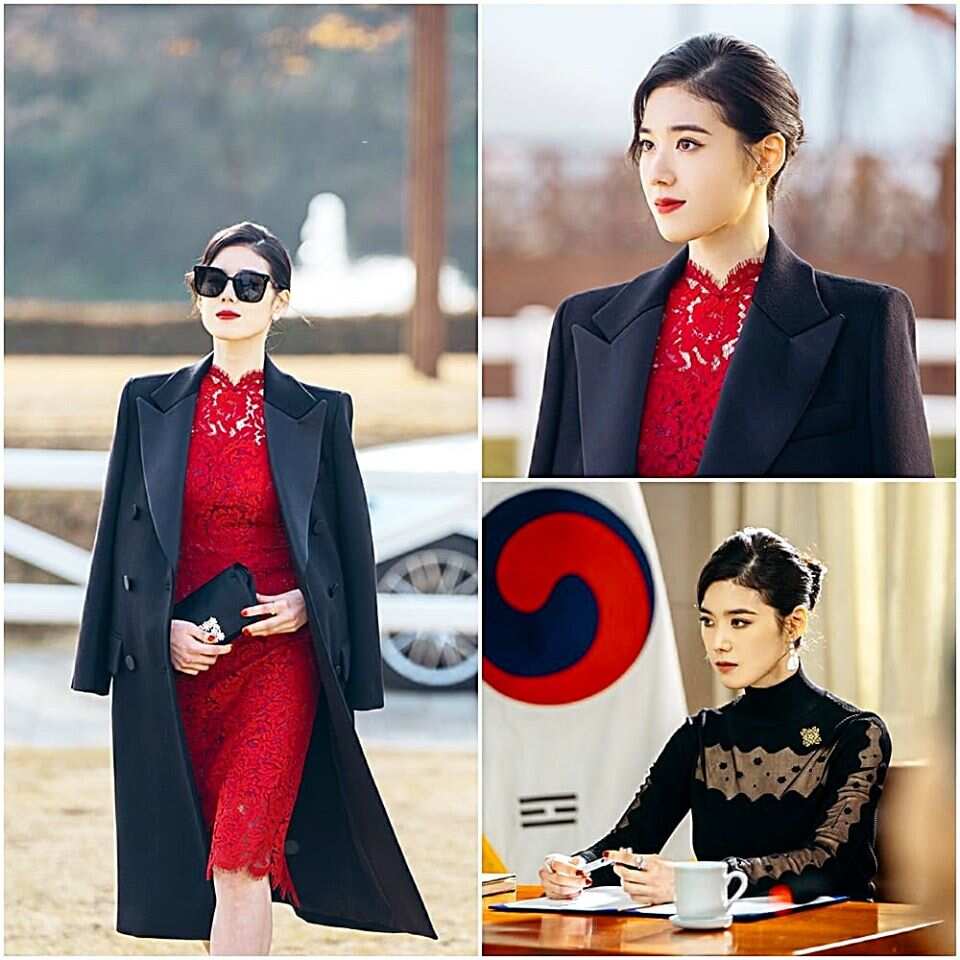 6. Lee Jung Jin (Yi Rim)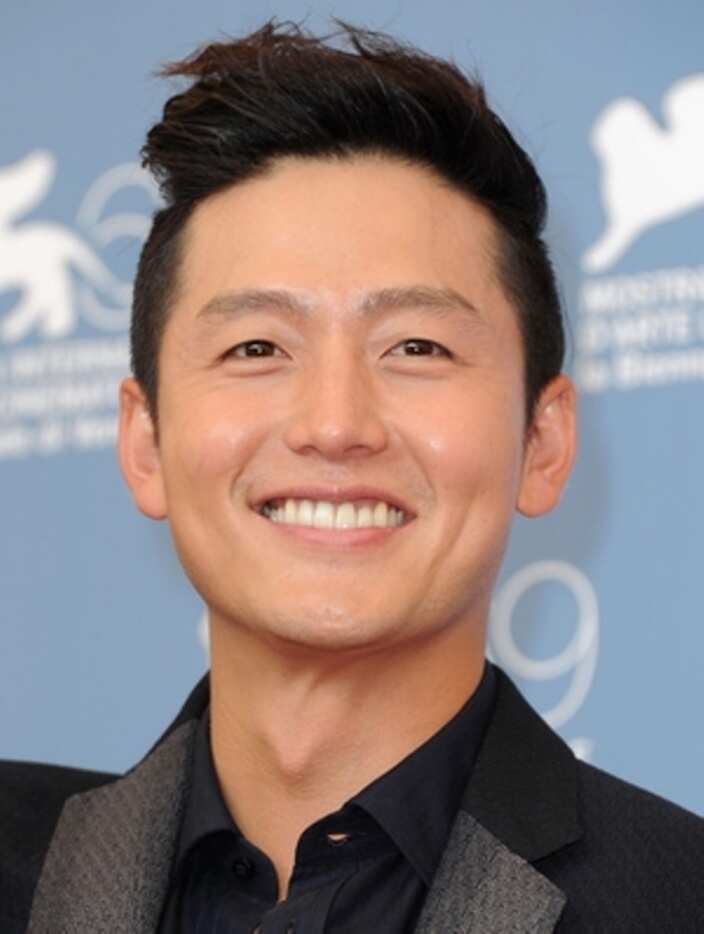 The King Eternal Monarch episodes
The fun and mystery TV series is made up of various double roles. The first episode was released on April 18, 2020. With only four episodes released, the TV series has tremendously caught the attention of millions of viewers throughout the world. It has turned out to be the most viewed K-drama by global audiences.
The King Eternal Monarch review
The king: Eternal monarch - episode 1 recap: "I Just Want To Stay With You"
Lee Gon witnesses the cruel death of his father, by his uncle so that he can have the Manpasikjeok stick. He is saved on time by his father's bodyguards and manages to cheat death. He later becomes the Emperor of the Kingdom of Corea. He realizes the existence of a parallel world which intrigues him and he adventures to find out more about it.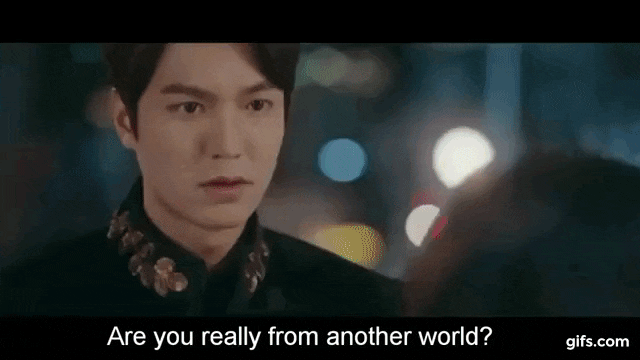 The king: Eternal monarch - episode 2 recap: "Orbit"
Lee Gon meets Lieutenant Jung Tae Eul and gets accustomed to the parallel world. Back in the Kingdom of Corea, his absence is noticed and Jo Yeong starts investigations. As Jung Tae Eul and Jo Eun-sup try to find out more about Lee Gon, their efforts remain unsuccessful with results of no identity.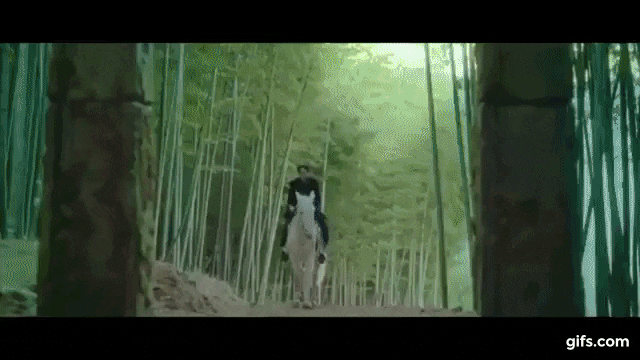 The king: Eternal monarch - episode 3 recap: "Gravity"
After several occasions of Lee Gon trying to convince Jung Tae Eul that he is telling the truth about his life back in the Kingdom of Corea, the Lieutenant is slowly coming around.
He challenges her to show her the parallel universe but was unable to since the flute was not there with him. This does not work well for him since it only increases her doubts.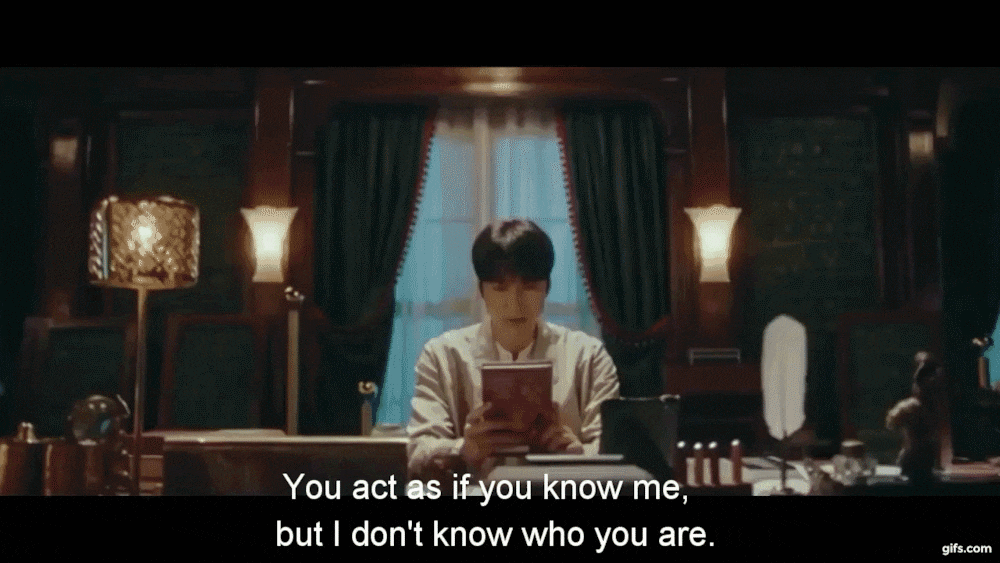 The king: Eternal monarch - episode 4 recap: "Maze"
The Lieutenant is unable to get Lee Jon off her mind and his sudden disappearance makes her think that there could be some truth to his claims. Seo-Ryung makes an abrupt visit to the helipad which brings suspicion on Lee Jon's whereabouts, but he manages to return in time.
The Lieutenant Jung Tae Eul is finally convinced that the handsome Lee Jon could just be telling the truth. She accepts his invitation to explore the Kingdom of Corea.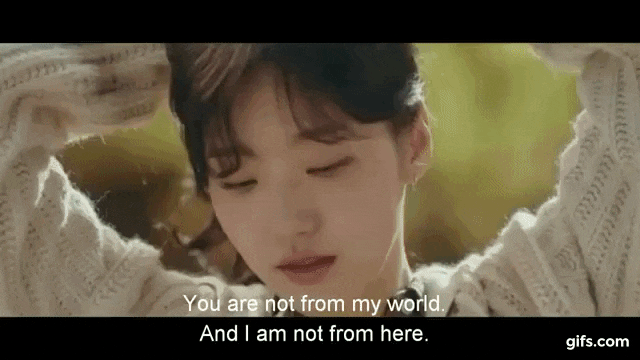 The King Eternal: Monarch episode 5 teaser
For more drama with Lee Min Ho and Jung Tae Eul, episode 5 brings love and romance into the picture.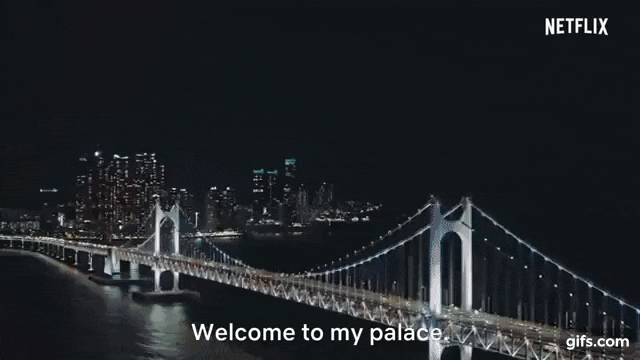 Where to watch The King Eternal Monarch
Enjoy your lockdown in style by watching the first four episodes of the romantic fantasy K-drama guaranteed to keep you locked on the screen. The King Eternal Monarch Netflix enables users to download series and watch them at their own time. The King Eternal Monarch airing time on SBS is Fridays and Saturdays at 22.00.
The King: Eternal Monarch has penetrated the South Korean film industry with a bang. It is one of the most-viewed K-drama series that has received remarkable attention throughout the entire world. Spare some time to check out this intriguing romantic drama that is worth every second of your time.
READ ALSO: My Secret Terrius review, cast, plot, awards, where to watch
Source: KAMI.com.gh