Crash Landing on You: summary, ending explained, cast, episodes
South Korean hit drama Crash Landing on You (CLOY) gained popularity in the Philippines as one of the top romantic K-drama series in 2021. With its unique and entertaining storyline, lovable characters, and electrifying romance, action, and comedy, it easily caught the hearts and attention of K-drama lovers.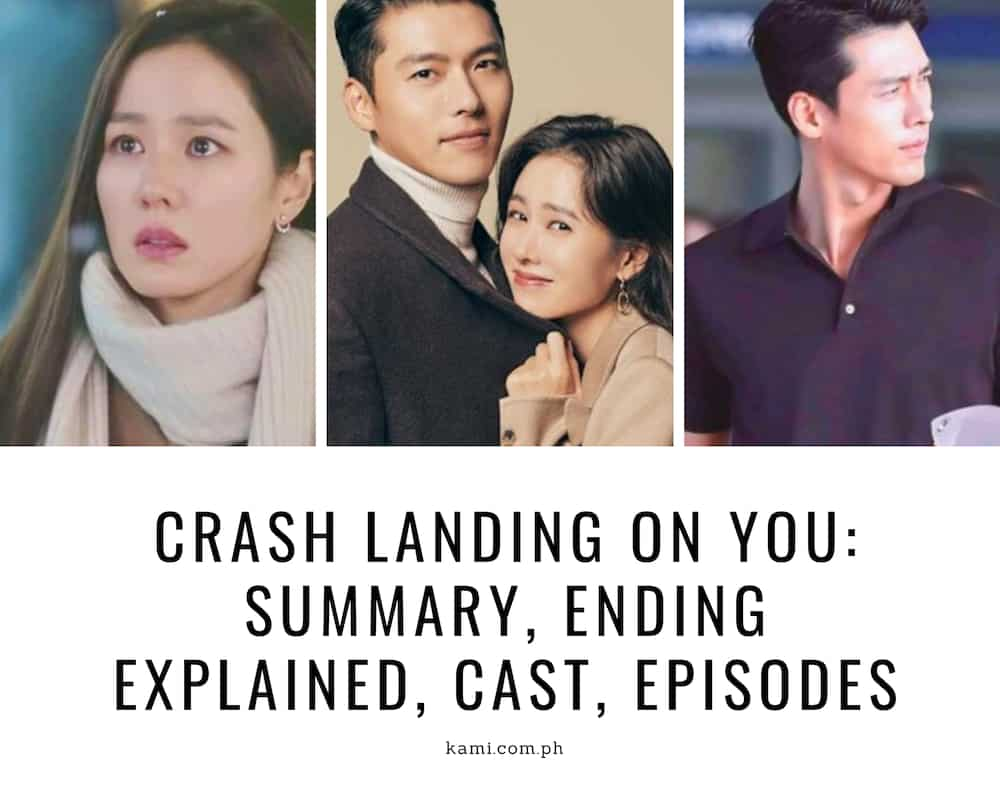 What makes this television series a must-watch? Well, this masterpiece is the second-highest rated drama on Korean television. Additionally, its last episode set a new record when it comes to tVN's viewer ratings, surpassing the previous record-holder, Goblin. What is there to expect in the Crash Landing on You episodes?
Crash Landing on You plot
The top series takes on the theme of forbidden love and crafts it into a modern Romeo and Juliet. However, instead of the Montagues and Capulets, it depicts the lives of a South Korean billionaire and CEO, Yoon Se-Ri, and North Korean Special Forces Unit Captain, Ri Jeong-Hyeok.
Because of the strict division of North and South Korean territory, the pair would never have met under normal circumstances. However, as if brought by destiny, Yoon Se-Ri crashlands in the North Korean Demilitarized Zone after her encounter with a hurricane while paragliding in South Korea. This is where she meets Captain Ri Jeong-Hyeok.
The following episodes unravel two different cultures (North and South), as Captain Ri and his team try to find a way to secretly get Se-Ri back to Korea without any officials finding out. To ensure her safety and to keep her identity hidden, Se-Ri comically finds herself trying to fit in with North Korean life.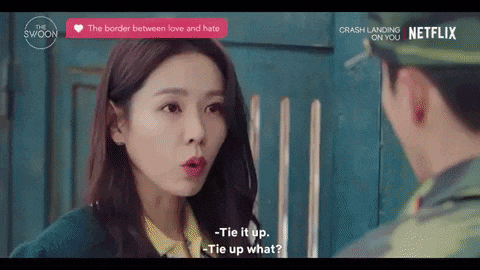 The many twists and turns of the plot are revealed as the story progresses. As expected, Captain Ri and Se-Ri were falling in love, but at the same time, their lives were almost always in grave danger. Will their forbidden romance be able to survive the difficulties and pressures of family, reputation, truth, and their country?
Crash Landing on You review
Crash Landing on You director, Lee Jung-Hyo, gave the audience the ride of their life with the many ups-and-downs of the CLOY series' story. It is a perfect mix of drama, romance, action, and even comical laugh-out-loud moments.
Aside from the well-written story, the main and supporting actors of the drama did a wonderful job giving life to their characters. Hyun Bin and Son Ye-Jin's perfect chemistry gave viewers a heart-thumping thrill and at the same time, the feeling of heartbreak as the story progressed.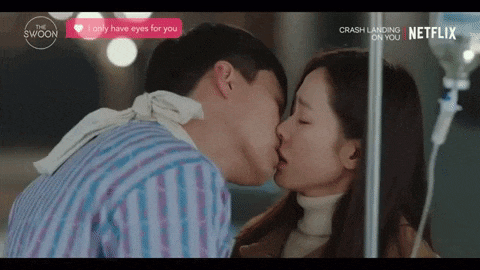 It was not only the lead characters that were well-received by the audience. The charming and comical crew of Captain Ri played a big role comically and emotionally, as well as Se-Ri's newfound friends in the village. Kim Jung-Hyun and Seo Ji-Hye's tandem also stole the spotlight with their unusual pair and character development.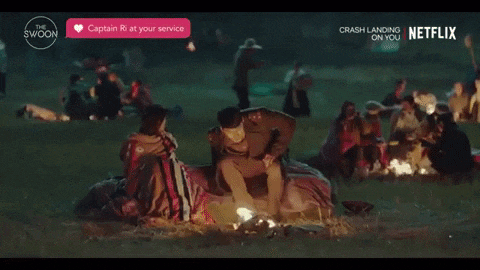 Out of the many great points of the series, it gained the most applause for its sincere and warm portrayal of what it's like to live in a North Korean village. They were able to do this with the help of Kwak Moon-Wan in their writing team, a defector from North Korea, and now film adviser and screenwriter.
Crash Landing on You ending explained
With the ongoing tension between their countries, Se-Ri and Captain Ri endure being away from each other without any means of communication. However, the highly-rated Crash Landing on You ending shows that although they cannot be together in their own countries, they have their happy ending in Switzerland.
The pair sincerely believed that as long as they keep visiting Switzerland every year, they are bound to cross paths like the many times they did before. Se-Ri worked hard to organize musical performances while supporting disadvantaged children. Meanwhile, Captain Ri trained to be a pianist representative for the National symphony orchestra.
It was the day when Se-Ri was paragliding in Switzerland that Captain Ri took the wrong train and ended up meeting her again. From that fateful encounter, the lovable pair spent their best days every year together in Switzerland.
Crash Landing on You cast
Here are the most prominent characters to look forward to in CLOY:
1. Hyun Bin (Captain Ri Jeong Hyeok)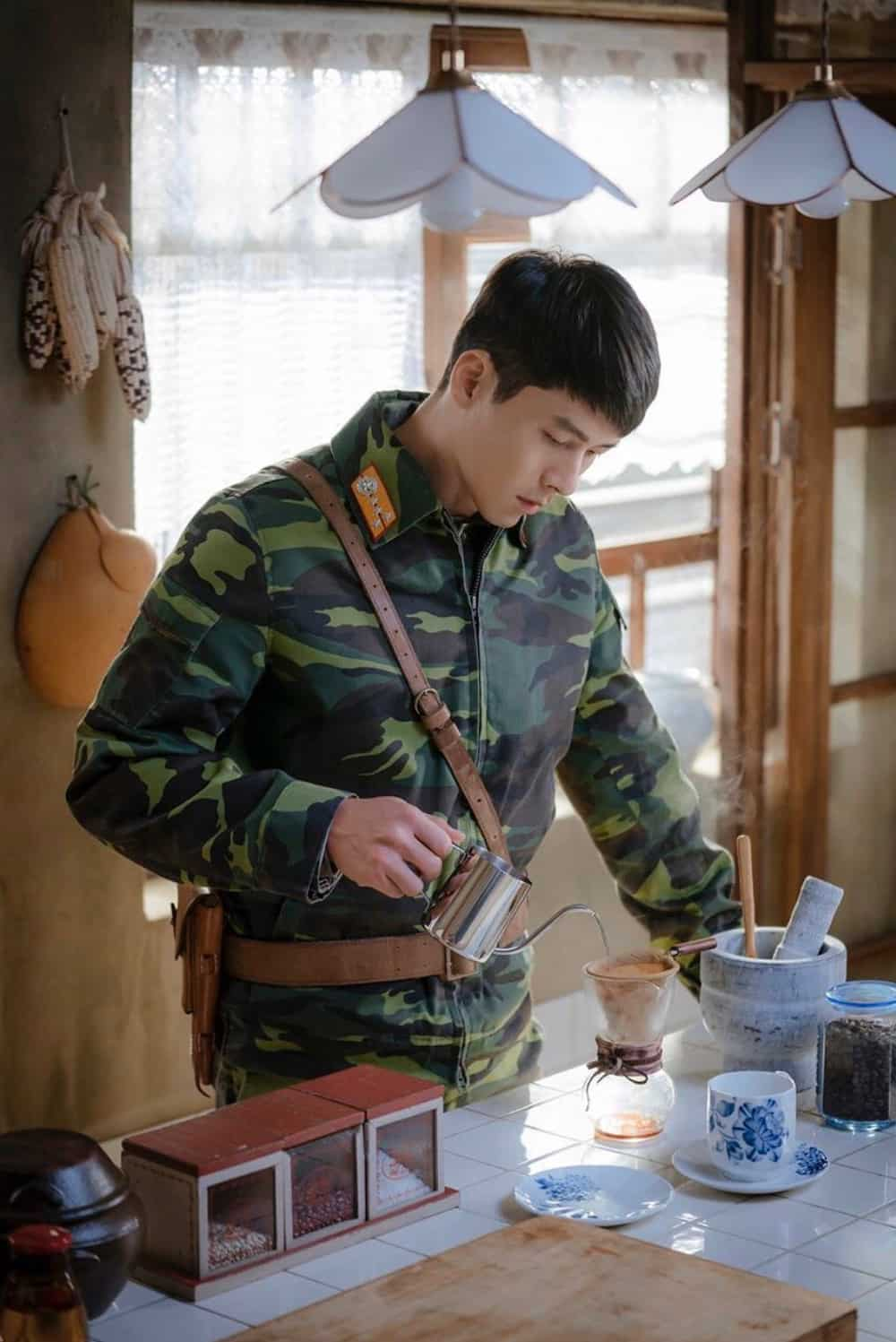 Actor Hyun Bin gives life to the character Captain Ri Jeong-Hyeok, a North Korean Elite and the captain of the Special Forces Unit. Captain Ri is seen as a quiet and somewhat mysterious character but is also a very kind, patient, and considerate person. He is a skilled soldier and pianist who does his best to help Se-Ri return to Korea.
2. Son Ye-Jin (Yoon Se-Ri)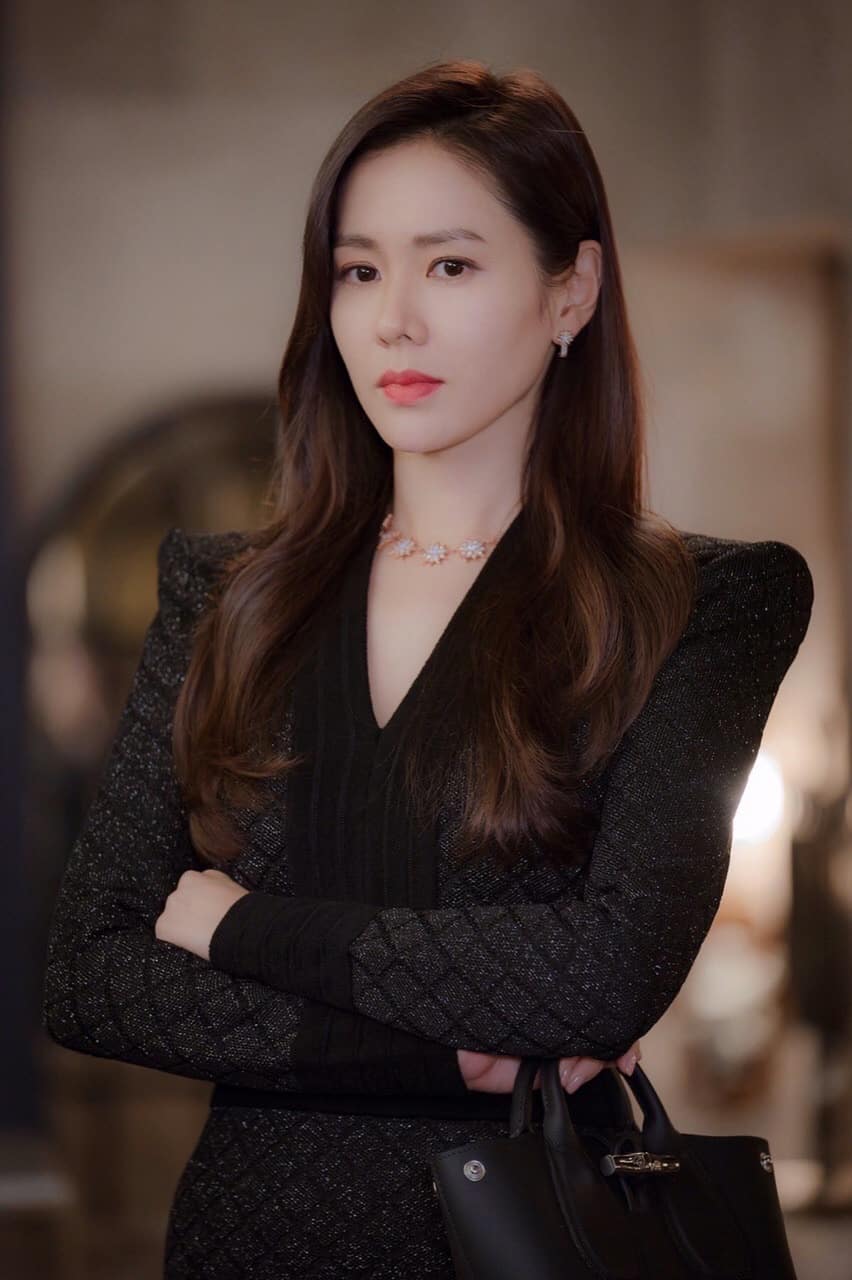 Actress Son Ye-Jin plays the character of Yoon Se-Ri, one of the richest of the rich in South Korea. Not only is she from a distinguished family, but she is also the CEO of her own fashion and beauty company named Se-Ri's Choice.
The wealthy heiress finds herself stranded in North Korea, stripped of her reputation and any legal means of going home. She seeks the help of Captain Ri and his team to help her get back home.
3. Kim Jung-Hyun (Goo Seung-Jun)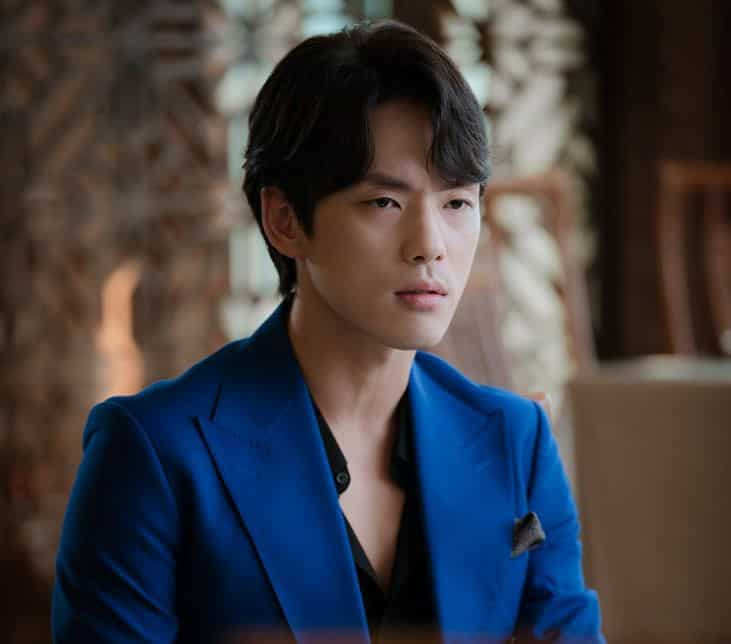 The ever-so-charming character Goo Seung-Jun is played by the outstanding actor Kim Jung-Hyun. In the series, Goo Seung-Jun is a handsome yet cunning con-man who scammed Se-Ri's older brother. In an unexpected turn of events, he finds himself seeking refuge in North Korea and crosses paths with Seo Dan, Captain Ri, and Yoon Se-Ri.
4. Seo Ji-Hye (Seo Dan)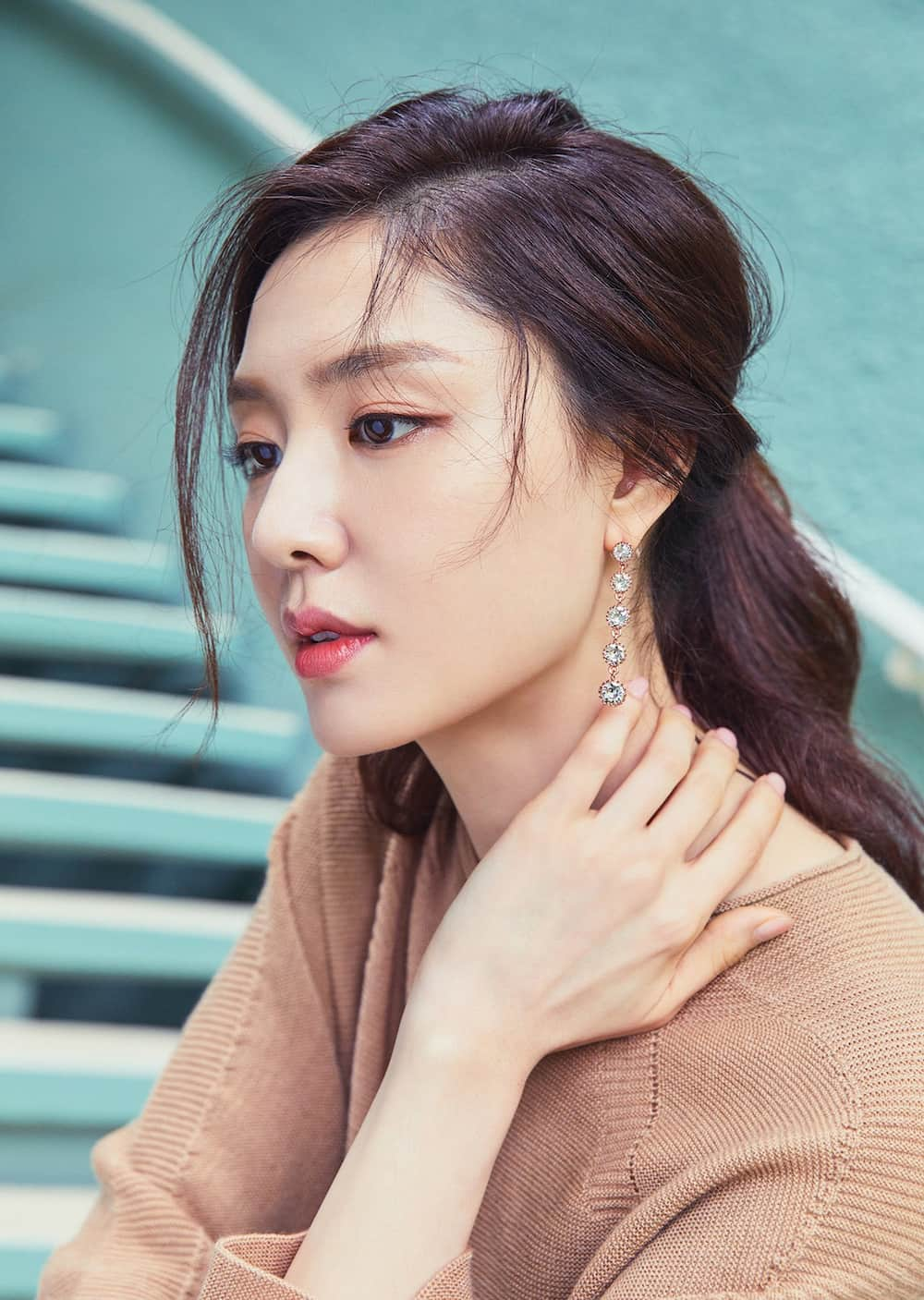 Actress Seo Ji-Hye brings elegance and beauty to the series as she plays the character Seo Dan, a musician, and North Korean Elite. Unlike Captain Ri, Seo Dan lives a glamorous life in the capital of North Korea, Pyongyang, where her mother is the owner of a top department store.
Throughout the series, Seo Dan is the center of an unrequited romance with Captain Ri despite their arranged marriage.
5. Oh Man-Seok (Cho Cheol-Gang)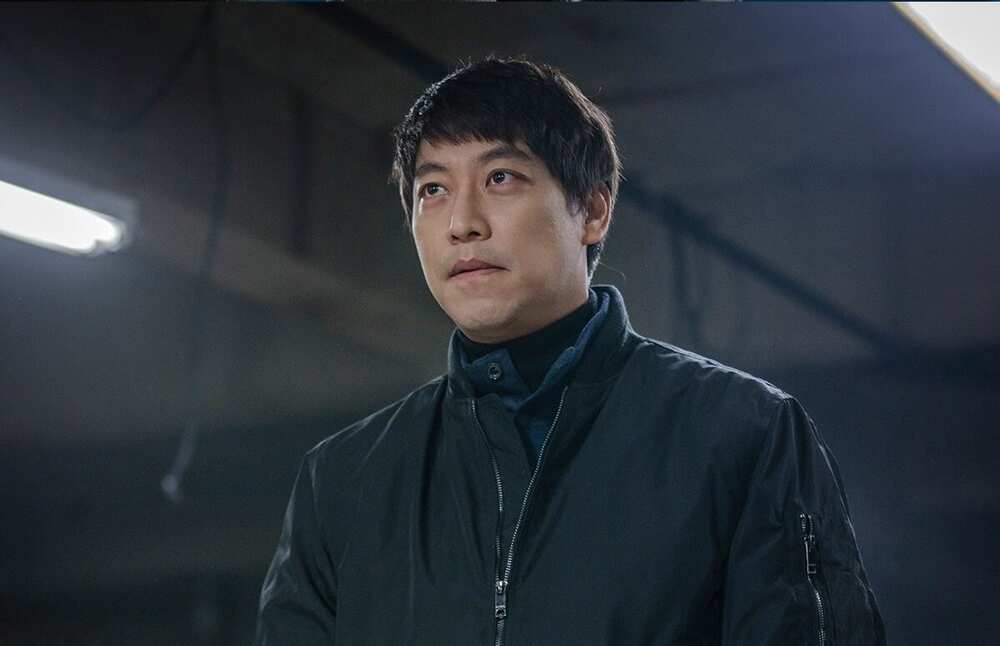 Hiding behind his respected position in the North Korean Armed Forces' Security Bureau, Cho Cheol-Gang is the principal villain of the story. Actor Oh Man-Seok plays this sly character behind numerous criminal and corrupt operations.
In order to conceal his wrongdoings, Cho Choel-Gang goes against the justice-seeking Captain Ri and even tries to harm Se-Ri.
Crash Landing on You Netflix
Do not miss out on this masterpiece and catch the complete 16 episodes on the streaming service Netflix. Each episode is around an hour and 10 to 30 minutes long, with the finale episode being almost two hours long. It is also available for download on the service.
Are the actors from Crash Landing on You a couple?
Son Ye Jin and Hyun Bin reportedly had a baby in December 2022. Son Ye Jin shared the news with her fans on Instagram through an emotional post. The couple tied the knot on March 31, 2022.
A new life has come to us. I'm still a bit dazed, but I am feeling changes in my body every day with concern and excitement. As thankful as I am, I also feel that much cautious, so I haven't even told anyone around me yet. Before it gets later, I am sharing this news with fans and acquaintances who must have been waiting as much as us.
If you are looking for the next top rated K-drama to add to your watchlist, then Crash Landing on You deserves a spot for sure. Get on the RiRi couple trend and catch the story of the star-crossed lovers, Se-Ri and Captain Ri.
Source: KAMI.com.gh