Jessica Soho bio: age, daughter, education, husband, who is she married to?
Jessica Soho is a well-known and distinguished name in the world of broadcast journalism. Alongside fellow broadcast journalists Raffy Tulfo, Kara David, Mel Tiangco, and Mike Enriquez, Jessica Soho has truly become a part of Filipino news and television.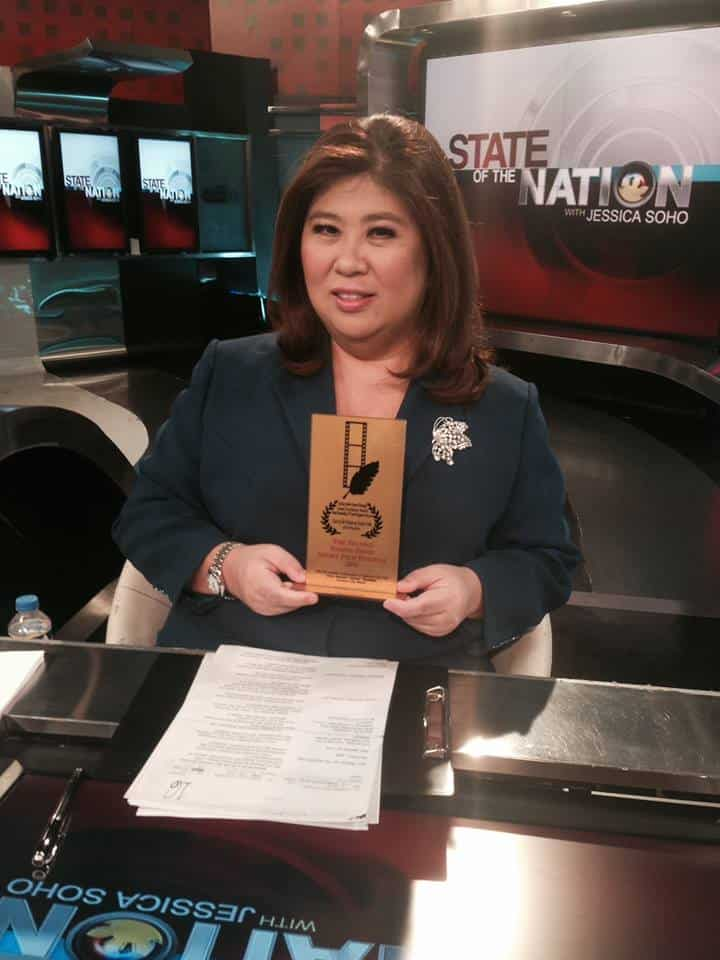 Aside from being a well-loved broadcast journalist, she is also a documentary host and the face of her own magazine program, 'Kapuso Mo, Jessica Soho'. In appreciation of all her service to the Filipino people, it is time to learn more about the Kapuso personality beyond her persona that delivers stories and news.
Jessica Soho profile summary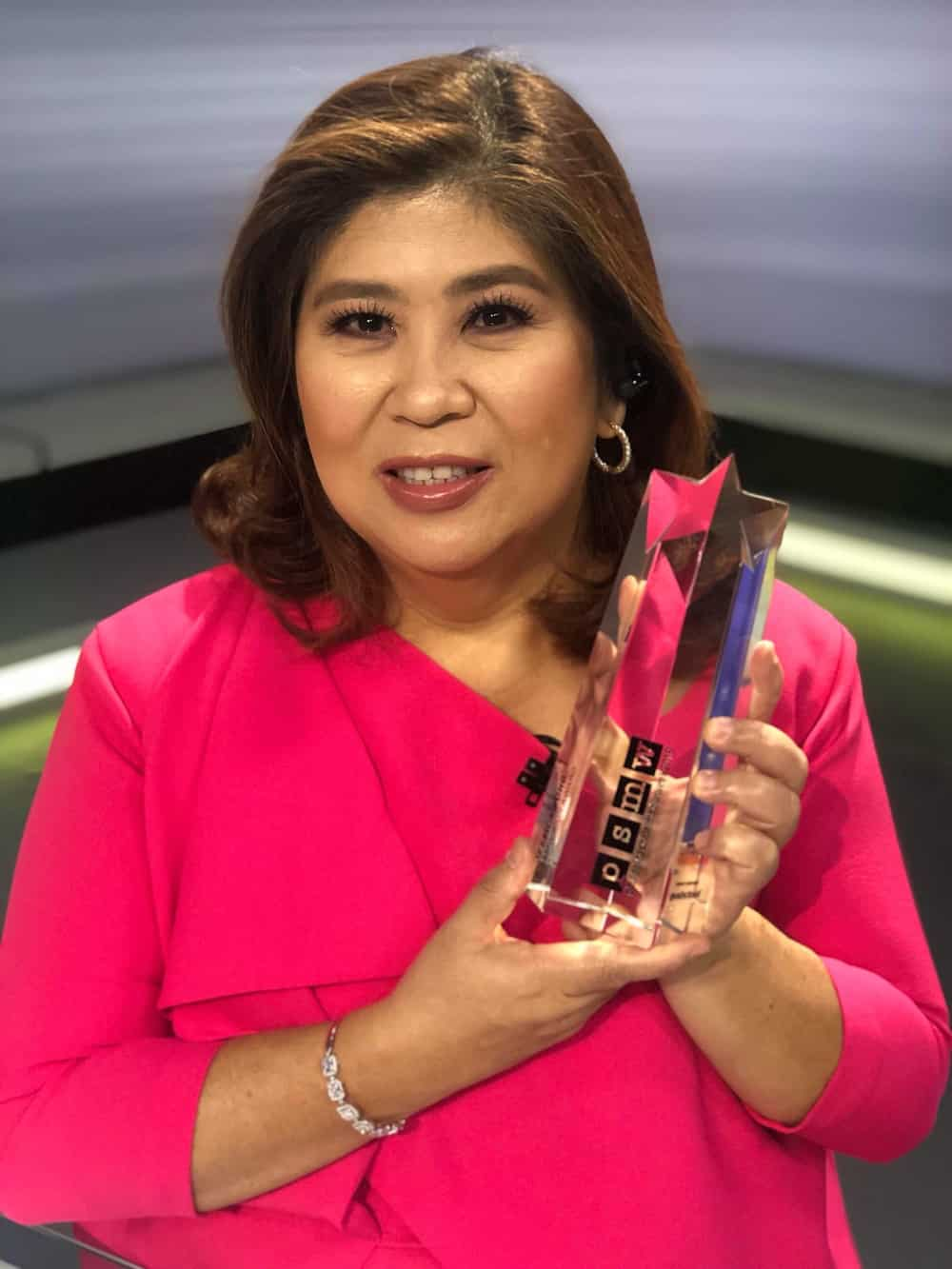 Name: Maria Jessica Aspiras Soho
Date of birth: March 27, 1964
Zodiac sign: Aries
Age: 55 years old
Place of birth: San Fernando, La Union
Nationality: Filipino
Father: Abelardo Soho
Mother: Maura Aspiras
Marital Status: Single
Profession: Broadcast journalist, magazine show host, documentary host
Twitter: @stateofdnation, @KM_Jessica_Soho
Facebook: @jessicasoho, @kapusomojessicasoho
Jessica Soho age, bio, and roots
The start of her flourishing career happened in the year 1985. She joined the Kapuso network and has been with them ever since. Interestingly, her love for the world of journalism started from her roots: her grandmothers and her education. Looking closely at the now journalist Jessica Soho educational background, it shows where she first cultivated her skills and abilities which is in the University of the Philippines Diliman.
At first, she was a political science student but then later enrolled in the College of Mass Communication. She was inspired to finish her media studies by professor and journalist Luis Beltran who was teaching basic news writing at the time.
Where does the role of her grandmothers fit into her profession as a journalist and host? Well, they were the ones who influenced her to get into the art of storytelling. With all this, plus her long experience in the field, it is no question why and how she made a name and reputation for herself.
Jessica Soho family and relations
Family has always been important to the Kapuso star and she has never forgotten them despite her fame and celebrity status. She comes from a rather small immediate family consisting of just her and her mother and father. She is the daughter of Abelardo Soho who worked as a government employee. On the other hand, her mother, Maura Aspiras, was an agriculturist.
Unfortunately, Jessica lost her mother when she was just eight years old but she has never forgotten all the words of encouragement she received from her. When her father remarried, she gained a brother and two half siblings.
In an interview with philstar.com, she revealed that she is a self-confessed lola's girl. She has a close relationship with both her grandmothers Sixta 'Apo Ittang' Aspiras and Concepcion 'Cion' Soho. She experienced the best of both worlds living in both rural and urban locations with her grandmothers. She would stay in the urbanized parts of La Union with her lola Cion on weekdays. Meanwhile, her summers and weekends were spent with Apo Ittang in a barrio in Agoo.
Aside from the opportunity to explore both places, this also gave Jessica the chance to meet different kinds of people. It is also notable to mention that her Apo Ittang was a schoolteacher while her lola Cion was a meat vendor.
Apo Ittang influenced her with her never ending stories while lola Cion showed her the importance of integrity and hard work. In their own ways, both her grandmothers left an impact on Jessica and have shaped her to become the journalist she is now.
In the case of her grandfathers, Jessica's paternal grandfather is actually Cantonese. This gives her a merge of Chinese and Ilokano roots.
Sadly, when she was just two years old, her grandfather passed away, leaving her with many questions about her Chinese ancestry. Later in life and with the help of the Jessica Soho Kapuso Mo team, her wish to trace her roots in China was granted. She later revealed that she got to tour her grandfather's ancestral home after looking in several villages.
Jessica Soho birthday and career
How old is Jessica Soho? Well, she was born on March 27, 1964 making her just 55 years old this 2019. In her almost three decades of being an anchor, reporter, and journalist, the little girl from La Union has now become one of the major pillars of Philippine news.
Her first major assignment was covering the inauguration of the light rail transit from Baclaran to Monumento. Now, she is a multi-award winning journalist who continues to inspire all aspiring media practitioners out there.
Her role in the Kapuso network was not only restricted as a reporter. She also contributed her leadership skills in the channel's news department. In the year 2000, she was the network's production news manager and in 2002, the acting news director.
Jessica Soho's crucial covers
Back when Jessica was still a field reporter, she was faced with many dangerous situations that come with the profession. She covered the 1989 coup d'état attempts during the Corazon Aquino administration where she and her team found snipers of the rebel force. In the same year, she and her crew went on a plane ride to the Spratly Islands for election coverage along with General Napoleon Angeles.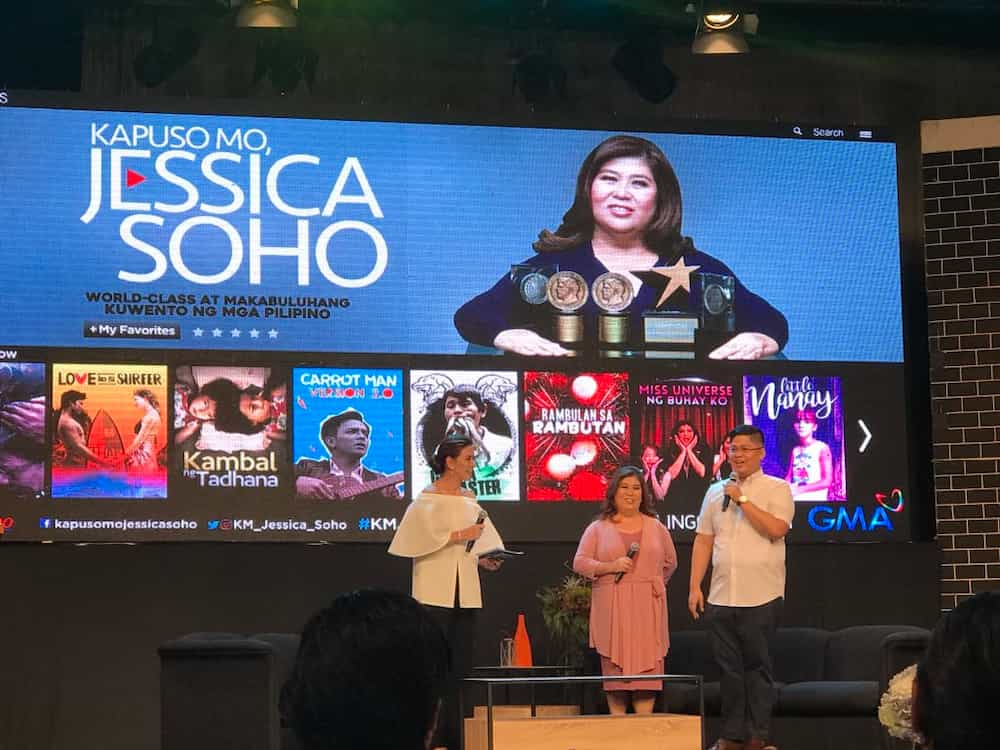 While on their way, they somehow got lost in the middle of nowhere and were almost out of gas. If it were not for the small island on the southernmost tip of Palawan, they would have crashed into the water. Another hurdle they had to overcome was the fact that they were on a remote island with no means of communication. People were already presuming their deaths as they had been missing for almost 48 hours already before they were found and rescued.
Additionally, Jessica was in Tuguegarao (1990) and on the scene as a standoff was happening at the Delfino Hotel which then resulted to about 14 deaths. In 2002, while Jessica and her crew were covering the recent happenings in Afghanistan, a landmine exploded just a few feet away from them. Despite all these perilous experiences, Jessica takes pride in her profession and in delivering the story to the people.
Jessica Soho education and awards
Being a graduate of the University of the Philippines, she was honored to be recognized by her Alma mater as she received the 2018 Gawad Plaridel for Outstanding Journalist award. This is the University's highest honor given to media practitioners who have "performed with the highest level of professional integrity in the interest of public service."
In 2018, Jessica received not her first but her eighth Reader's Digest trophy for the Most Trusted TV News Presenter award. This officially makes her the first Hall of Fame awardee for the magazine's Most Trusted Brand awards. Additionally, these achievements make her the first Filipino journalist with that much Reader's Digest awards to their name.
Aside from that, she also makes history as the first Filipino to become a finalist for the New York Festivals Television & Film Awards Best News Anchor category. This is for her anchor role in the 'State of the Nation with Jessica Soho (SONA)'.
When it comes to being a document host, she is the first Filipina to receive the George Foster Peabody Award for her I-Witness documentaries titled 'Kidneys for Sale' and 'Kamao'. As of 2018, she received almost 300 local and 30 international awards making her the Philippine's most awarded broadcast journalist.
Jessica Soho daughter and husband
Many people are curious about the personal relations of one of the biggest female names in Philippine journalism, Jessica Soho. Is anyone lucky enough to have the title 'Jessica Soho husband' or perhaps be the son or daughter of one of the biggest names in media? Well, unfortunately the answer to that is a no. Despite the presumptions of the public, Jessica is not married and does not have any children.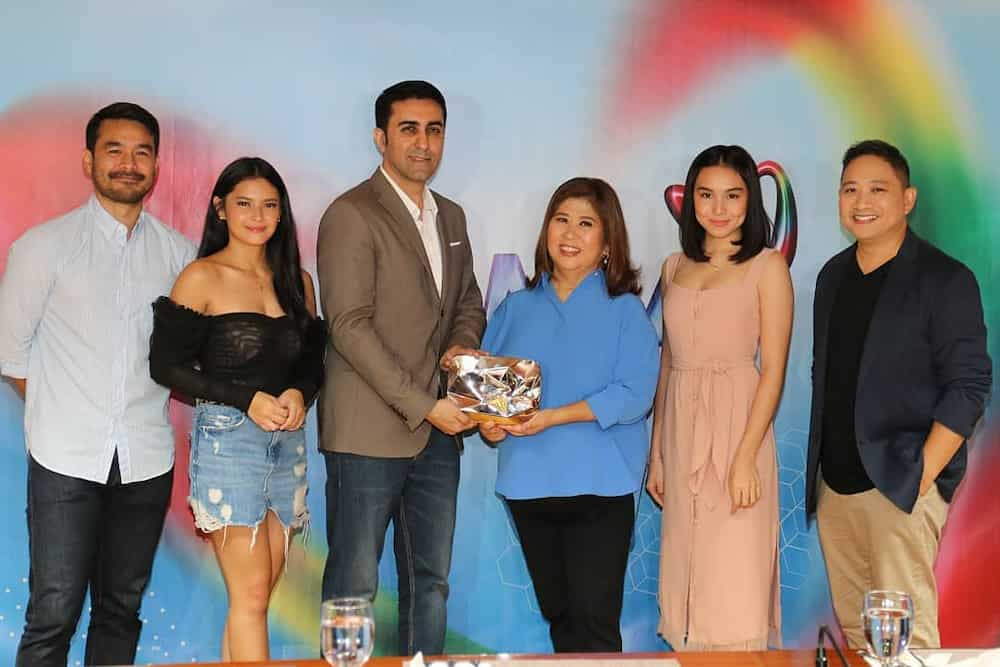 With the opportunity to focus all her energy on herself, she was able to devote her time in growing her career. Now, everything she has done throughout the years has paid off and has led her to become one of the veterans of broadcast journalism.
It does not look like the TV personality's career is slowing down anytime soon too as her show 'Kapuso Mo with Jessica Soho' recently bagged the top spot when it comes to weekend TV shows this year. In addition to Jessica Soho 2019 news, her show also won the Philippine Social Media Week Icon Award last July.
The media industry is as harsh as it gets but Jessica Soho has shown that she has the guts and grit to overcome whatever obstacles. As she continues on her path of being an inspiring host, journalist, and TV personality, we look forward to all the stories she has yet to share.
Source: KAMI.com.gh