Jeongyeon Twice bio: sister, height, age, birthday, Instagram
Jeongyeon is a young, beautiful, and amazingly talented South Korean entertainer. She is the lead vocalist of the popular girl group by the name Twice. The beauty also doubles up as an actor and dancer. One of her sisters is also into the showbiz scene. She is a darling to many people across the Asian continent hence the need to know more about her.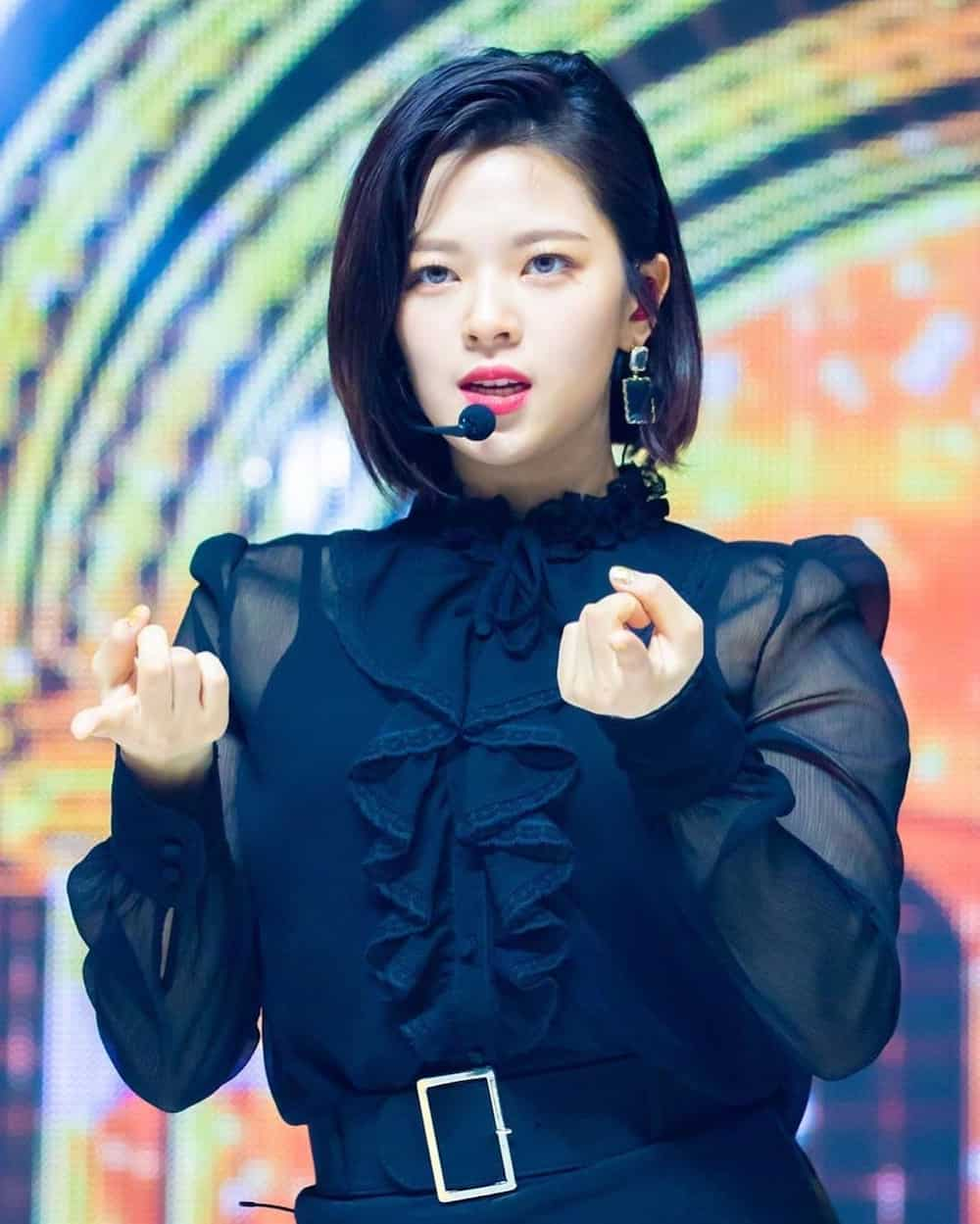 Often, most entertainers lack two significant traits, perseverance and humility. Some end up failing terribly because they are not patient enough to put their trust in the process. However, that is not the case for Jeongyeon of Twice.
After training for five years with JYP Entertainment, she missed the most incredible opportunity of her life. Instead of calling it quits, she put more effort that saw her earn a place in the Twice girl group.
Jeongyeon profile summary
Birth name: Yoo Kyung-wan
Stage name: Jeongyeon
Date of birth: 1st November 1996
Age: 23 years old
Zodiac sign: Scorpio
Place of birth: Suwon, South Korea
Siblings: Two
Occupation: Singer, dancer, actress
Labels: JYP, Warner Japan, Republic
Years active: 2015 - present
Nationality: South Korean
Biography
Jeongyeon was born on 1st November 1996 in Suwon, South Korea. He is the lastborn in the family of three daughters. His father is Yoo Chang-Joon. He is a renowned chef who was working for Kim Dae-Jung. Apart from being the private chef for the retired president, he is also on record to have held the position of the head chef of Seoul Plaza Hotel for approximately 20 years.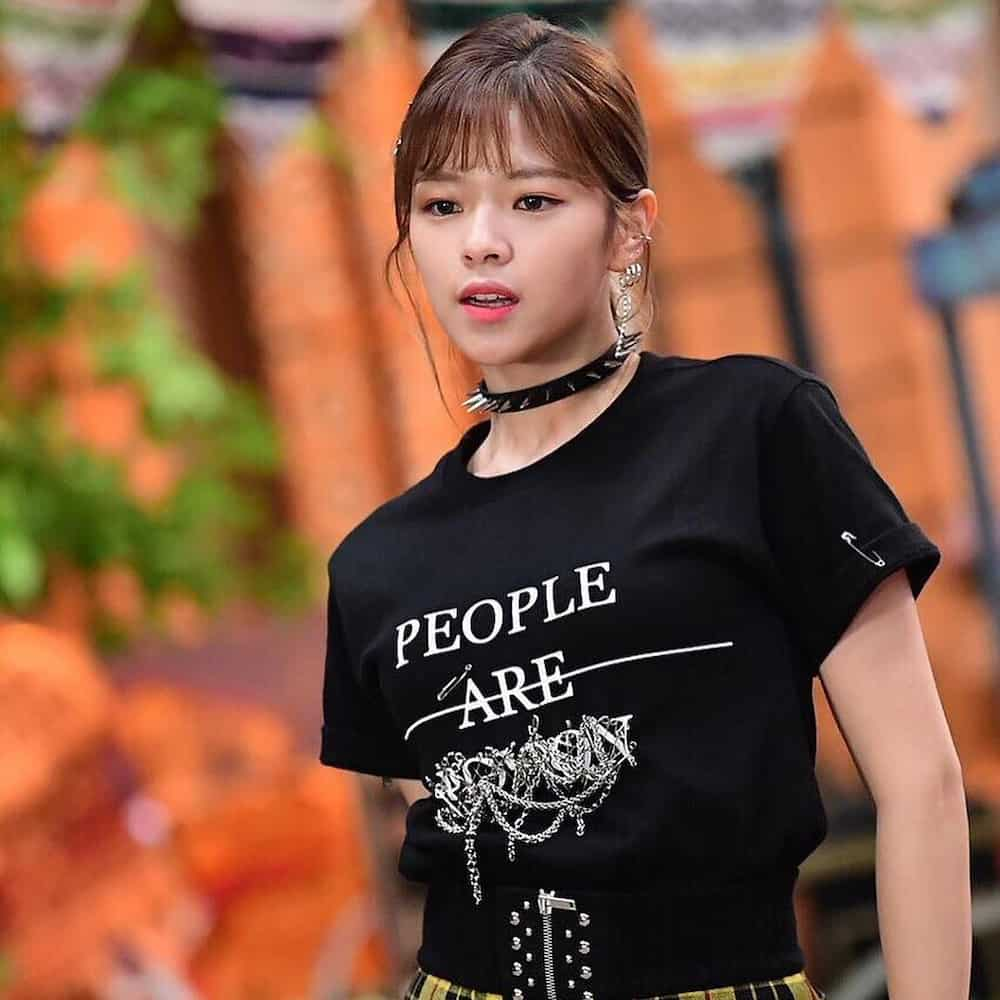 Similarly, her mother was working at a Japanese eatery in 2017. There is no further information about her and whether she still works at the restaurant. Like any mother, she has been supporting her as well as other family members.
Initially, she had her eyes on modeling. However, the dream changed with time. So, how did she find herself in the showbiz scene? At first, she auditioned for a role in JYP Entertainment, but she was unlucky. In 2010, she tried her luck in the 6th Open Audition, and he was taken in as a trainee for the next five years.
Jeongyeon real name
Over the years, there has been confusion regarding her real names. Well, she was born Yoo Kyung-wan. In 3rd grade, she changed her name to Yoo Jeong Yeon. She changed the name after noticing kids at school, teasing her. To them, the name sounded like that of a boy.
READ ALSO: JC Santos bio: wife, baby, IG, movies
Age
Usually, Jeongyeon birthday occurs on the 1st of November every year. As of 2020, Jeongyeon age is 23 years. She is among the youngest members of the group.
Siblings
The 23-year old vocalist is youngest in a family of three girls. One of her sister, Gong Seungyeon, is an actress. She is popularly for known for various television shows such as We Got Married, Are You Human, Meloholic, Circle, and My Only Love Song among many others.
At some point, Jeongyeon sister was against her idea to join the scene because of the long training period. She felt that her little sister was heading in the same direction she had taken while starting. However, Jeongyeon did not take the advice seriously. Unlike the two, her second-born sister is not in the showbiz scene. Well, Seo Yeon is an office worker.
Body measurements
The beauty is among female celebrities with not only a sexy body but also an admirable body physique. According to the latest available body statistics, Jeongyeon height is 5 ft 7 In (169 cm). On the other hand, her official weight is 49 kg, which can be translated to 108 lbs.
Musical career
Unlike some female performers, Jeongyeon has worked her way up to where she is right now. In other words, her journey to stardom has been filled with several challenges, but she has managed to beat them all.
Interestingly, she officially found her way into music at 18 years old. Before fame, she used to be a trainee for JYP, which later offered her a position in the new Twice band. Since then, she has become a household name in South Korea as well as the Asian continent.
Her role in the team is a commendable one. She is not only a lead vocalist but also a songwriter. Jeongyeon takes songwriting credit for a considerable number of songs that have been released by the band. Some are her independent work, while others are collaborations with some of the members. They include:
Love Line
Sweet Talker
21:29
Sweet Summer Day
Lalala
Television roles and music video appearances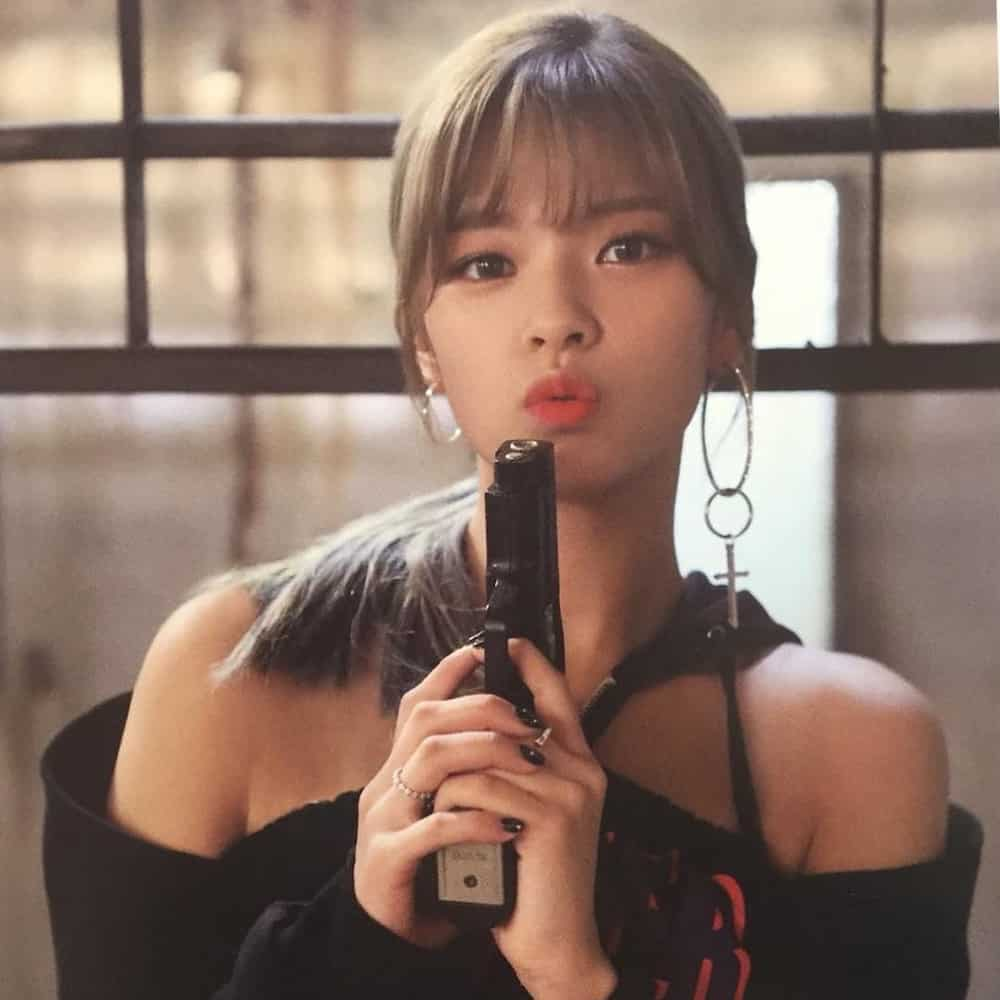 Apart from music, she is also a host and actress. For instance, between 2015 she had a successful career on television both as a host and contestant. She hosted shows such as Sixteen (Mnet), Muscle Queen Project (KBS), Law of the Jungle (SBS), and Inkigayo (SBS). Together with her sister, the co-hosted the Inkigayo music show with her sister from mid-2016 to January 2017.
Her acting skills are also outstanding. While Jeongyeon cannot be compared to her sister, she has proven her prowess in the field too. She has made unforgettable TV appearances in the following shows: Vitamin, Sixteen, We Are Siblings, Gold Medal Duty, Gag Concert, Please Take Care of My Refrigerator, and Same Bed, Different Dreams others.
Between 2014 and 2016, she received invitations to appear in other artists' music videos. Some of them include:
Girls Girls Girls by GOT7 in 2014
No Love by Jun. K (2014)
Only You by miss A (2015)
Fire by Park Jin Young feat. Conan O'Brien, Steven Yeun, & Jimin Park (2016)
Jeongyeon Instagram
At the moment, she does not have a verified account on the platform. However, there are several accounts bearing her name. Some are fan accounts, while others are for individual persons. So, it is difficult to tell her legit Instagram account. However, there is one presumed to be hers. It has over 278k followers.
Indeed, Jeongyeon has proven her worth in the South Korean entertainment industry. However, her journey to stardom has not been a smooth one. The rising star has been in the scene for less than five years, but she already has a lot to show for it. Judging by her determination, this is the onset of a long and successful career to come.
READ ALSO: JK Labajo bio: girlfriend, age, instagram, tattoo, latest news
Source: KAMI.com.gh