Erin Ocampo: biography, age, height, family, Instagram
Erin Ocampo is a Filipino actress, host, and dancer. She came into the limelight after she made a magical appearance in Pintada, a drama television series in 2012. Her career is proof that age is just a number.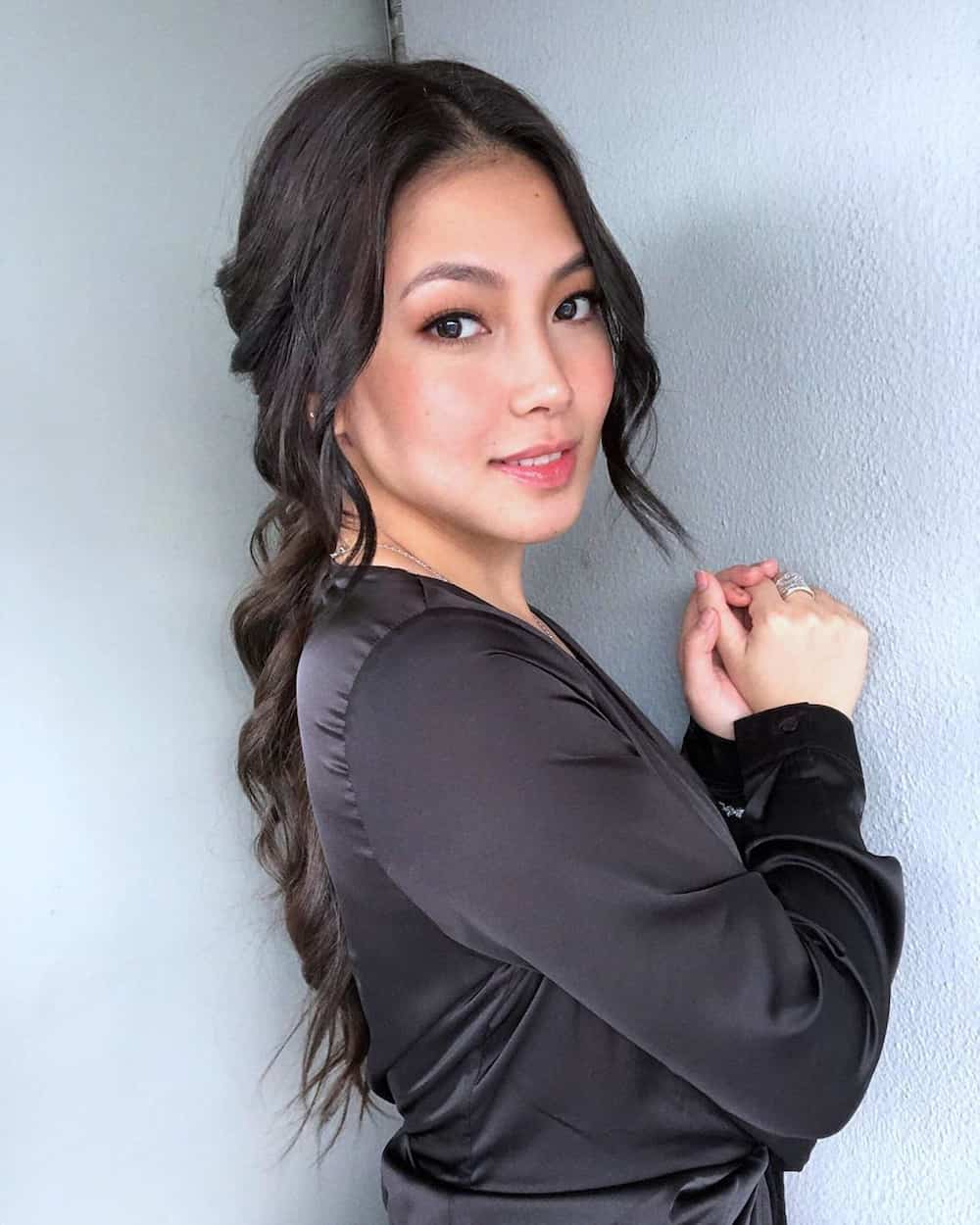 Currently, she is a household name in the showbiz scene. The beauty is extraordinarily talented, and her star is shining brighter than ever. Perhaps, this helps to explain why admirers would love to know the magic behind her superb moves in the field. Well, stick around as we explore the most critical aspects of her personal and career life.
Erin Ocampo profile summary
Birth name: Erin Magboo Ocampo
Date of birth: 29th March 1996
Place of birth: Manila, Philippines
Age: 23 years old
Zodiac sign: Aries
Occupation: Actress, host, dancer, chef
Years active: 2012 - present
Nationality: Filipino
Erin Ocampo biography
She was born on 29th March 1996. Her family is currently based in Manila, Philippines. Who is Erin Ocampo sister? Unfortunately, neither the names of her parents or siblings are known. Often, she prefers to keep her personal life out of the public eye.
She made her way into the entertainment space with the help of Star Magic in 2012. Since then, she has been winning significant roles in various films and television series.
Erin Ocampo age
At the moment, she is 23 years old. It is essential to note that she will be turning 24 years in a few days from now. Unlike some celebrities, she rarely posts about her birthday on social media. Even so, she is on record to have said:
We are not getting old, we are getting awesome
Body measurements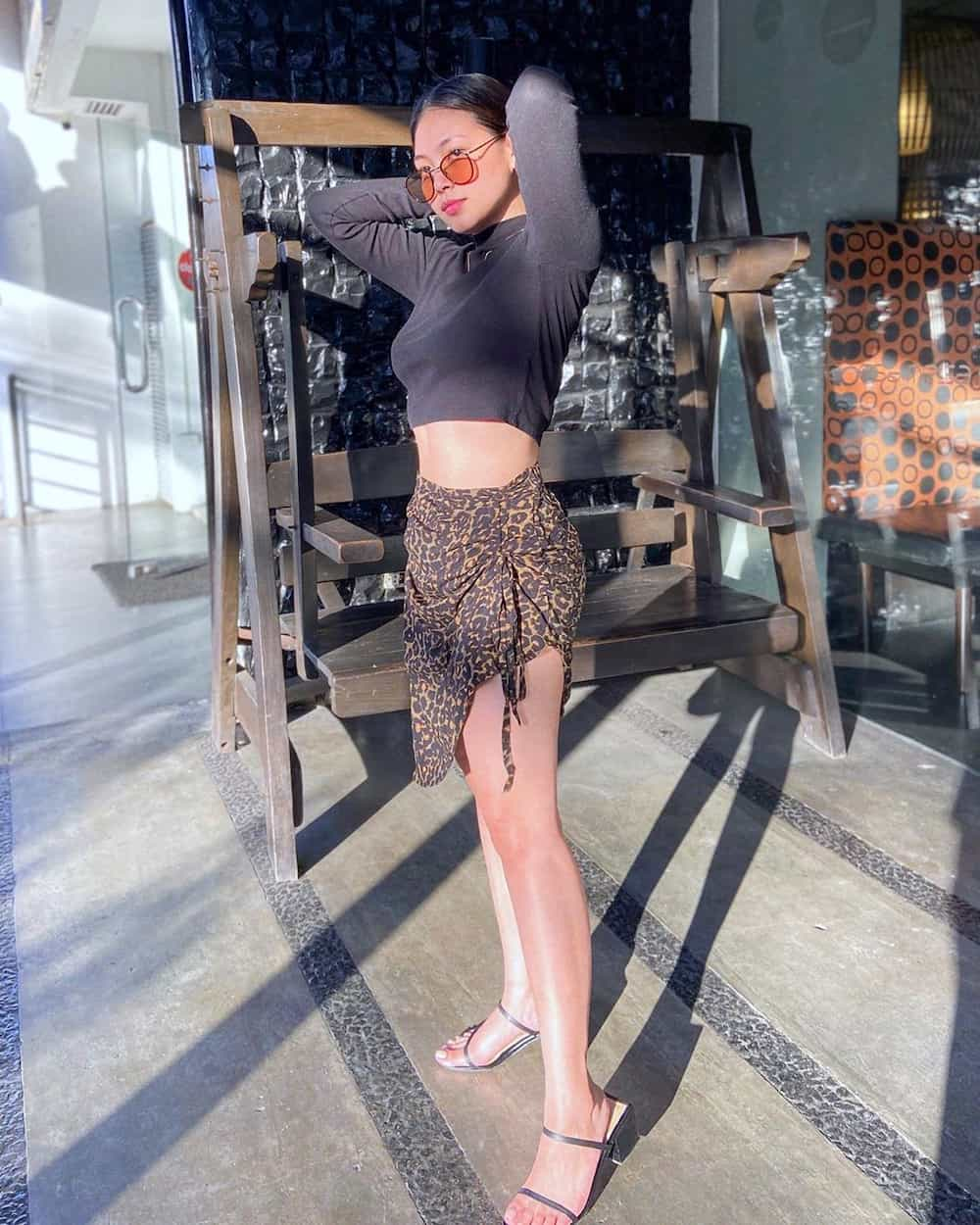 The beauty's body physique might deceive you to thinking that she is into modeling. She has an admirable height worth envying. Unfortunately, Erin Ocampo height is under review at the moment. It will be updated as soon as it is made available by the star.
READ ALSO: Mico Palanca bio, family, cause of death, funeral
Dating history
At times, fame has its challenges. She is one celebrity who has had a taste of its bitter side, especially on matters of love. Who is Erin Ocampo boyfriend? So far, she has been in two established relationships. At first, she was dating a singer whose name is Michael Pangilinan. The two lovebirds were in a relationship for a significant time.
In 2015, news about Erin Ocampo pregnancy surfaced online. The beauty was pregnant with a son. The news shocked many people because the two seemed to be in an unstable relationship.
The news was accompanied by that of Michael Pangilinan and Erin Ocampo break up. The cause of their split is still a mystery. Even so, Michael seemed happy because he was becoming a father.
Erin Ocampo ex boyfriend has since moved on. He is currently in a romantic relationship with Garie. Similarly, after a few years, the actress decided to move to another relationship.
In 2018, she was in an open relationship with Axel Torres, a fellow thespian. The two were spotted together on several occasions. Also, Axel Torres and Erin Ocampo shared a couple of photos on their social media pages, especially on Instagram. Unfortunately, they left their followers in the dark after each one of them deleted the couple pictures from their pages.
So, who is Erin Ocampo husband? At the moment, she is believed to be single. Besides, she has not posted a picture of any man on her social media pages. On another thought, she might have resolved to keep her dating life private.
A proud mother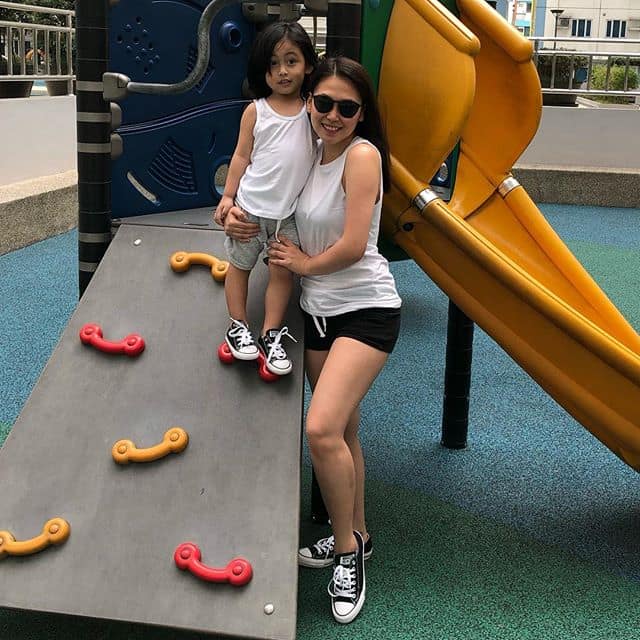 The actress has, in several instances, said how much she loves her son. At times, she shares her photos with the kid on her Instagram page. The name of the baby has been established to be Kiel Ocampo Pangilinan. Erin Ocampo and Michael Pangilinan baby has an Instagram page too with a considerable number of followers.
Currently, Erin Ocampo and son are staying together. This was after the breakup. Often, they post pictures on their Instagram pages having fun. Also, Erin Ocampo child has his father's photos on his page.
In late 2018, reports emerged alleging that the actress denied his ex-boyfriend visitation rights. According to the actress, she was okay with him, not visiting the child. The Pintada actress also said that she did not need his support as she could manage to raise the kid single-handedly. Above all, Erin Ocampo baby is growing, and he is very handsome.
Filmography
Arguably, the actress is among the lucky female actresses with an impressive track record. As pointed out earlier, it all started when Star Magic signed her in 2012. In 2014, Erin Ocampo and Neil Coleta were the talk of the town because of their significant roles in Dysebel (2014).
To mention but a few, here are some of the television series and movies that she has been featured in:
Beautiful Justice (2019 - 2020)
Magpakailanman (2019)
Pepito Manaloto (2019)
Elise (2019)
Ipaglaban mo (2014 - 2018)
The End (2018)
Ang probinsyano (2016)
Wansapanataym (2012 - 2016)
Just the 3 of Us (2016)
Just the Way You Are (2015)
Luv U (2014)
Honesto (2018)
Pintada (2012)
Erin Ocampo Girltrends appearances also played a major role in showcasing her talents to the world. She became an online sensation, with some people being amazed by her numerous abilities.
Fans got to learn the other side of the actress, especially her body, because of wearing bikinis. Erin Ocampo tattoo on the upper back, in particular, is one of the tattoos fans discovered on her body.
Social media presence
To get a sneak peek of Erin Ocampo pictures, you can find them on his social media platforms. Below are some of her social media handles to follow:
Erin Ocampo Instagram: @erinocampox
Erin Ocampo Facebook: @OfficialErinOcampo
Erin Ocampo Twitter: @imocampoerin
Indeed, Erin Ocampo is an actress whose skills and experience cannot be overlooked in the entertainment scene. She has always proven her worth by giving her best on the screen. At her age, she has achieved what others could not have managed. Judging by her achievements and determination, she is a force to reckon with.
READ ALSO: Yeonwoo profile: age, height, boyfriend, Instagram
Source: KAMI.com.gh