- "Train to Busan" was a huge hit in Philippine cinemas
- Filipinos connected the movie with commuting in the Philippines and made memes
- These memes have become viral online shared by thousands of people
This week, "Train to Busan" Korean movie was a total hit in the Philippines. Many fans of Gong Yoo wanted to see his transformation from a cute guy in "Coffee Prince" to this zombie thriller protagonist.
Many netizens claimed that it was one of the best horror films this year. It also got high praise from movie critics for the acting, cinematography, production, social commentary, and many more.
After watching the movie, Filipinos' creativity came to play as they tried to connect the "Train to Busan" movie with the everyday commute life in the Philippines.
READ ALSO: Top 10 Pokemon GO memes that every pinoy gamer can relate to
It started with this "Train to Taft" meme with the taglines: "Gumising ng maaga. Pero na-late pa rin (Woke up very early but still got late)" and "Late or not survival begins."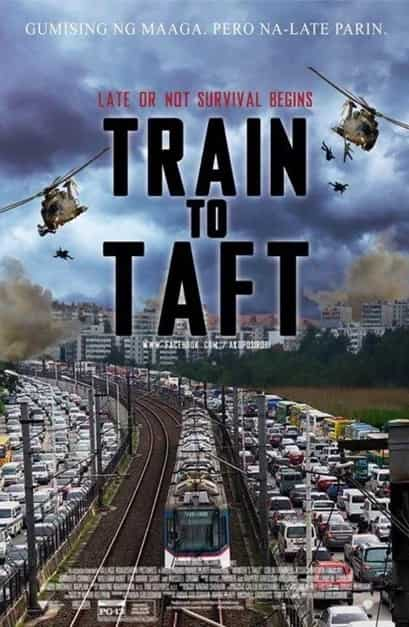 After that, just like the zombie virus, many memes sprouted like wildfire. These "Train to Ubusan" and "Train To Santolan" also encapsulates the horrible experiences of anyone who has to ride the MRT/LRT.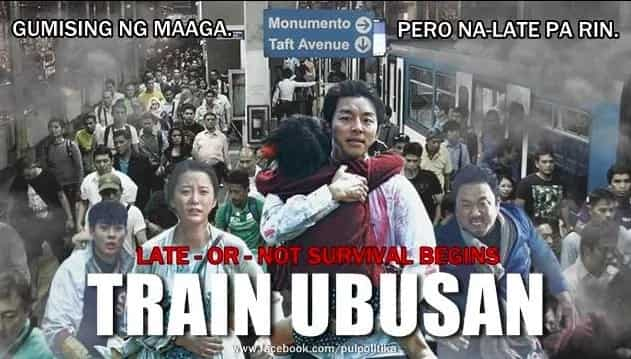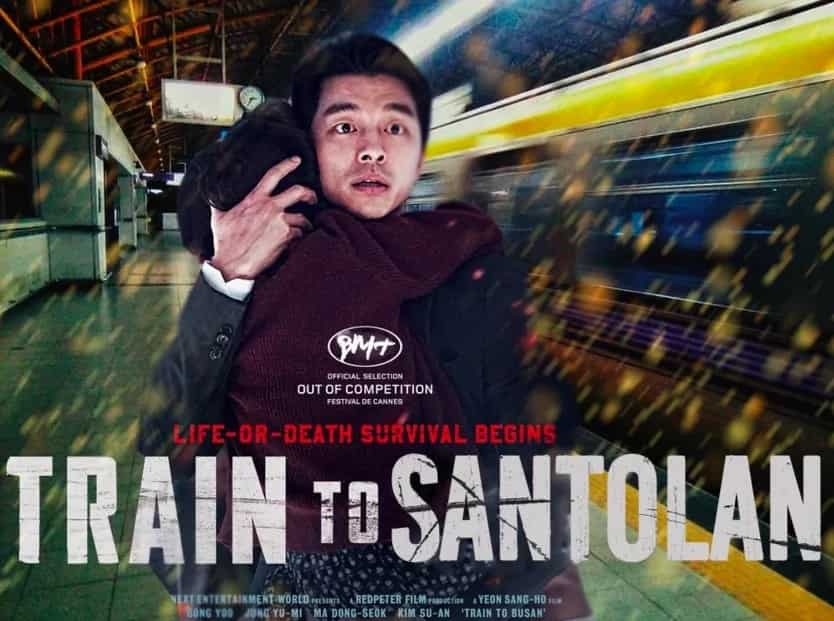 "Train to Baclaran" comes up next with the line, "Papasok kang sariwa, lalabas kang mandirigma (You'll enter fresh, but you'll leave a warrior)." This rings true to everyone who have worn their best ironed clothes, with perfume on, and everything's right with your outfit but all of those will just be put to waste once you leave the train.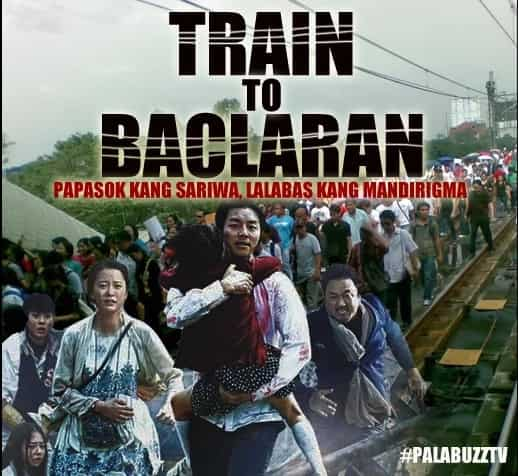 READ ALSO: VIRAL: Top 10 funny memes of past and present PH presidents
A side-by-side photo of some stills from the movie and actual photos from the LRT or MRT shows that there isn't any difference. At some point, commuters feel and look like zombies all waiting impatiently to get inside the train.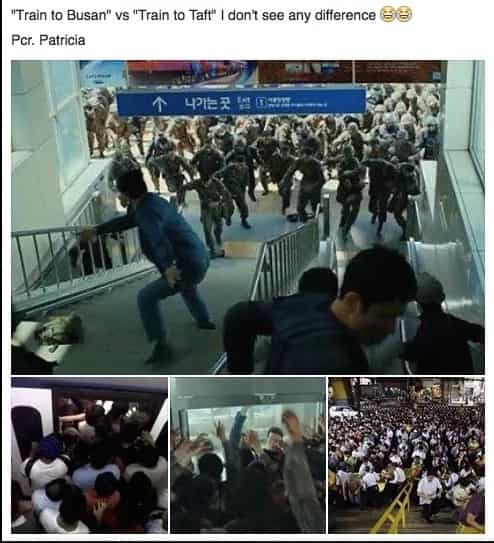 Here's a meme "Train To Buset" that explains what every commuter feels after riding the MRT/LRT. Buset is a slang term for "Bwisit" which just means annoying. The background photo was taken last September 1 when passengers were told to alight the train and to walk in the rails between Ayala Station and Buendia Station because the train wasn't working.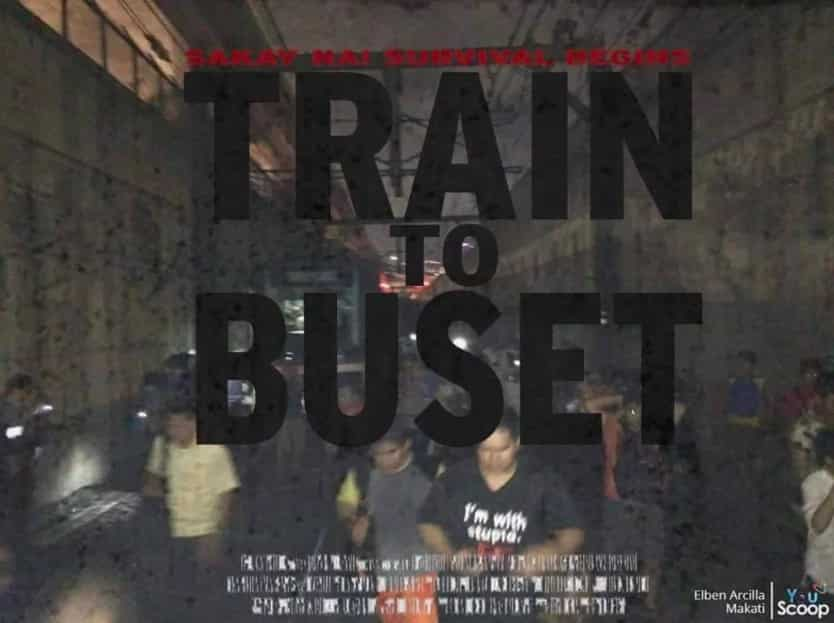 All jokes aside, these memes depict how Filipinos just choose to laugh our current transportation matters because it seems hopeless almost like the feeling of being stuck in a zombie apocalypse. – Kami Media
READ ALSO: Game of Trains: Hilarious memes on commuting in PH
Train To Busan is a Korean horror film showing what happens when the zombie virus spreads all over Korea and how the protagonists try to stay alive.
Source: Kami.com.ph