Home Development Mutual Fund (HDMF), popularly known as the Pag IBIG housing loan fund, is a government-owned agency. The agency is under the Human Settlements and Urban Development department and is responsible for administering the national savings program and affordable house financing.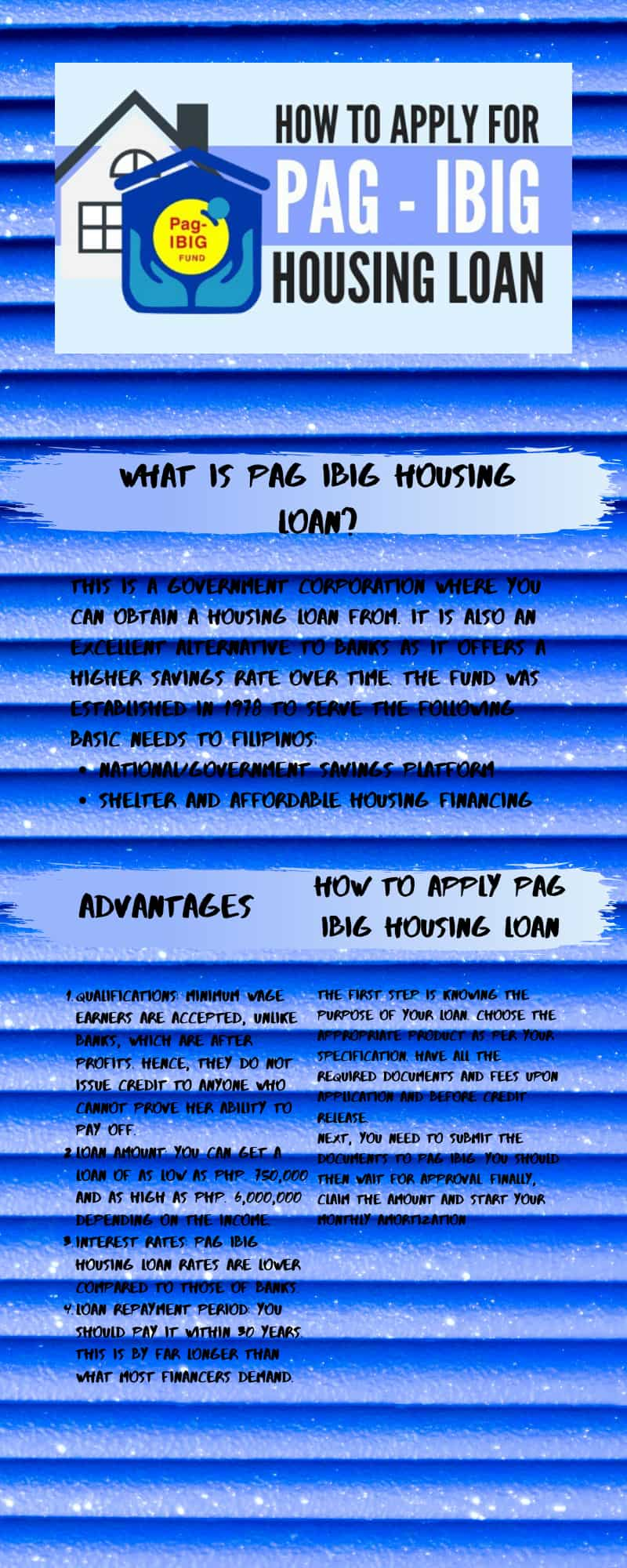 The beneficiaries of this agency range from Filipino locals, foreign employees, and voluntary self-employed individuals. But what are the minimum requirements and process for application?
What is Pag IBIG housing loan?
This is a government corporation where you can obtain a housing loan from. It is also an excellent alternative to banks as it offers a higher savings rate over time. The fund was established in 1978 to serve the following basic needs to Filipinos:
National/government savings platform
Shelter and affordable housing financing
How to avail Pag IBIG housing loan
You should start by applying for the appropriate financing option according to your needs. Submit all the required documents. If approved, collect your cheque at the disbursement office.
You should not have any outstanding housing loans. However, you might be allowed to avail another credit if you meet the set criteria discussed in this write-up. If you have a multi-purpose or calamity loan, you cannot avail a Pag IBIG housing loan until you fully pay the balance.
Advantages and disadvantages of Pag IBIG housing loan
The following are the pros and cons of this type of financing:
Advantages
Qualifications: Minimum wage earners are accepted, unlike banks, which are after profits. Hence, they do not issue credit to anyone who cannot prove her ability to pay off.
Loan amount: You can get a loan of as low as Php. 750,000 and as high as Php. 6,000,000 depending on the income.
Interest rates: Pag IBIG housing loan rates are lower compared to those of banks.
Loan repayment period: You should pay it within 30 years. This is by far longer than what most financers demand.
Pag IBIG only con is that you need to be a member and have some savings before you can obtain any financing product. In contrast, for banks, you only need to prove that you are employed, have a steady income, and can repay the credit. You don't have to be a member.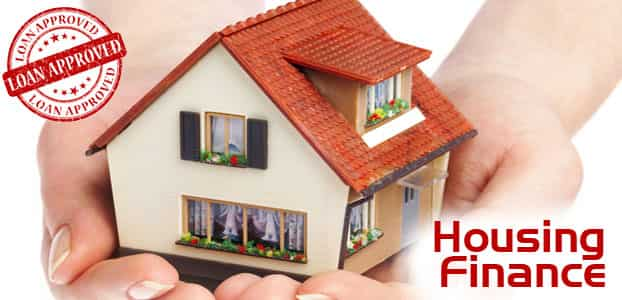 Pag IBIG housing loan requirements
There are two sets of prerequisites - one during the loan application and another upon or before the credit release.
Required documents and fees for application
You will need the following when applying for housing financing from the agency:
Fees
A non-refundable processing fee of Php. 1,000
An appraisal fee of Php. 2,000
For every re-evaluation and re-filling of your request, you will need Php. 1,000
Documents
A completed Pag IBIG housing loan form with your recent ID photo
Vicinity map and a sketch of the house/property in question
Copies of tax declaration and real estate tax receipts
Latest true and certified copy of the Transfer Certificate of Title (TCT)
The employed should bring any of the following to proof their incomes:
Certificate of Employment and Compensation (CEC) should show your gross income, monetary benefits, and allowances.
Your income tax return for the previous year. It should be attached to BIR form 2316, received and stamped by the relevant authorities.
Self-employed need:
Certificate of Employment and Compensation (CEC). It can be in the form of a signed document or supported by your employer's ID or passport. A CEC letter written by your company is accepted too.
Income tax returns from your host country. It should be translated into English if written in foreign languages.
You will need a photocopy of your valid ID, your spouse, seller, owner of the title, and co-borrower if applicable. Here are the accepted IDs by the agency:
Passport (It can either be Philippine or foreign)
Company ID
Professional Regulation Commission (PRC) ID
Government Service Insurance System (GSIS) eCard
DL
Social Security System (SSS) ID
Government Office and GOCC Identity Cards such as AFP ID or Pag IBIG loyalty card
Integrated Bar of the Philippines (IBP) ID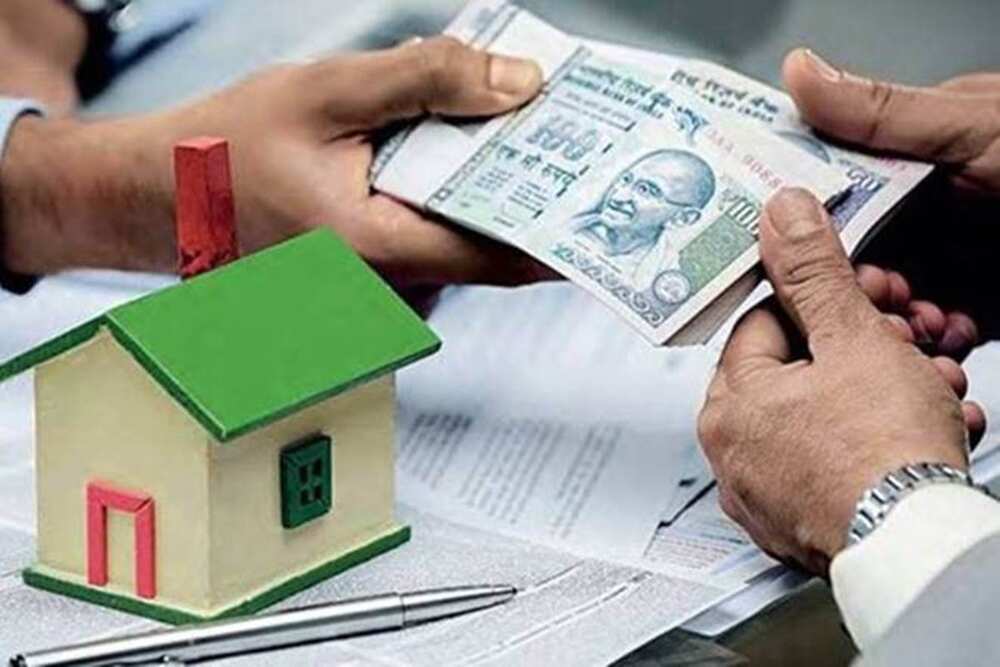 Pag IBIG housing loan requirements for house construction
After you have applied, you will need the following before accessing your financing so that you can start building or buying your property.
Fees
Php. 2,000 upon taking out of the loan
There are also other additional fees where applicable
Php. 1,000 for every inspection (above four assessments)
A handling fee of Php 2,000 for any additional payment issued in regards to spilled loan proceeds.
Documents
The following documents are mandatory:
TCT or CCT in your name with a mortgage annotation favoring Pag IBIG
Updated tax declaration and real estate receipts
Disclosure statement on the transaction
Accomplished promissory note
Other additional requirements for Pag IBIG housing loan eligibility include the following where applicable:
Surety bond
Collection servicing agreement. it should have an authority to deduct loan amortization as well as post-dated checks
For buying many residential units, you will need:
Deed of absolute sale with an original rd signatory.
Occupancy permit if the unit is new
For lot purchase with the construction of the house:
Deed of absolute sale duly with an original RD stamp
Occupancy permit
The approved building, electrical and sanitary permits
Pag IBIG housing loan interest rates
There are two types of financing:
Affordable housing loan program
Regular housing loan program
For affordable housing credit type, you will be charged the following based on your income:
If you have a monthly income of below Php. 15,000 you can access a loan of up to the socialized housing ceiling at a 3.0%
Individuals earning more than Php. 14,000 less than Php. 17, 500 can be issued with financing at a rate of 6.5% rate.
The above interests might change from time to time, subject to management approval.
Those seeking more considerable limits of up to Php. 6,000,000 falls under the regular plan. Their rates are generally based on the repricing period you choose under a full risk-based pricing framework.
Pag IBIG housing loan computation
To determine the amount of money you can borrow from the regular Pag IBIG considers the following:
The amount you need to fully complete/buy the house
The actual loan you have asked for
Loan-to-appraised value ratio
Your current income which will suggest your repayment capacity
Loan limits also depend on your monthly savings contributions. The higher you save, the greater your credit amount will be as illustrated below:
Php. 200 monthly contribution attracts a possible loan amount of up to Php. 500,000
Php. 250 - Php. 500,000 to Php. 600,000
Php. 300 - Php. 600,000 to Php. 700,000
Php. 350 - Php. 700,000 to Php. 750,000
Php. 400 - Php. 800,000 to Php. 900,000
Php. 450 - Php. 900,000 to Php. 1,000,000
Php. 500 - Php. 1,000,000 to Php. 1,100,000
Php. 550 - Php. 1,100,000 to Php. 1,200,000
Php. 600 - Php. 1,200,000 to Php. 1,300,000
Php. 650 - Php. 1,300,000 to Php. 1,400,000
Php. 700 - Php. 1,400,000 to Php. 1,500,000
Php. 750 - Php. 1,500,000 to Php. 1,600,000
Php. 800 - Php. 1,600,000 to Php. 1,700,000
Php. 850 - Php. 1,700,000 to Php. 1,800,000
Php. 900 - Php. 1,800,000 to Php. 1,900,000
Php. 950 - Php. 1,900,000 to Php. 2,000,000
Php. 1,000 - Php. 2,000,000 to Php. 2,100,000
Php. 1,500 - Php. 3,000,000 to Php. 3,100,000
Php. 2,000 - Php. 4,000,000 to Php. 4,100,000
What is repricing period in Pag IBIG housing loan?
This is a duration for which the indicated interests will apply. After the said time, the rates will be adjusted according to economic factors to either go up or down. For instance, if you choose their 1-year fixed price option, you are guaranteed to pay 5.375% in the first year.
Once the period is over, rates will no longer be constant. They will fluctuate up or down depending on some factors. You can choose a repricing period of 1 to 30 years to avoid future fluctuations.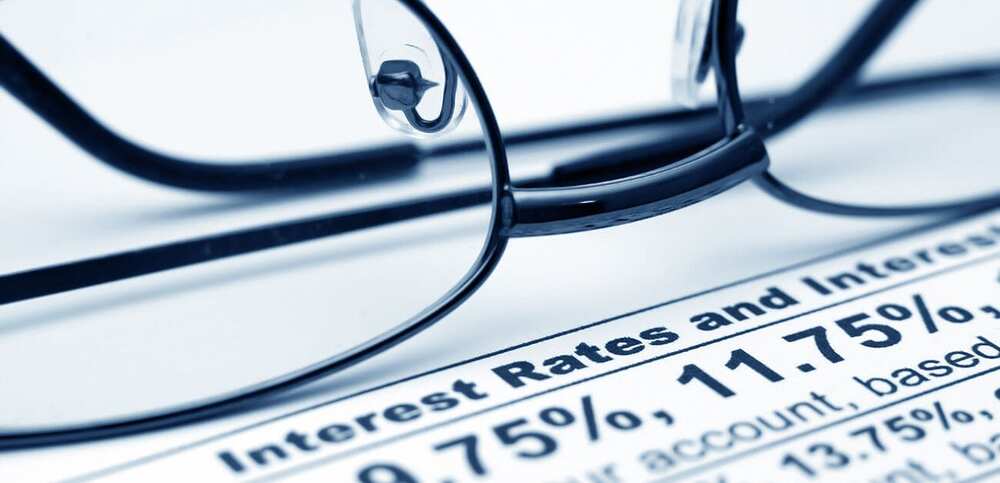 How to apply Pag IBIG housing loan
The first step is knowing the purpose of your loan. Choose the appropriate product as per your specification. Have all the required documents and fees upon application and before credit release.
READ ALSO: How to reformat a laptop: Windows 8, 10
Next, you need to submit the documents to Pag IBIG. You should then wait for approval. Finally, claim the amount and start your monthly amortization.
Pag IBIG housing loan application guide
Follow the steps below to apply for housing financing:
Choose housing loan plan: This depends on your level of income. You can choose an affordable or regular housing loan.
Ascertain if you are eligible for a loan: You should have all the requirements listed in this article.
Submit the agency requirements: You can do it online or over the counter at any Pag branch.
For online applications, you need to navigate to the virtual Pag IBIG portal. Follow the steps below:
Go to Pag IBIG virtual portal
Create an account if you do not have one
Log in using your details.
Tap "Manage Loans"
Choose "Apply for a Housing Loan"
Click "Continue"
Assuming that this is the first time you are making the application, select "Apply for a Housing Loan." If not, then you should go to the "Reschedule Housing Loan Application Appointment."
Fill in the Pag IBIG housing loan form.
Another application questionnaire will appear. Enter your preferred branch, credit, and personal information.
Once done, confirm the details and tap "Submit."
You will receive a reference number and an email to book an appointment with Pag IBIG nearest office and the contacts of the person you will be dealing with.
Alternatively, you could visit any regional office near you for over-the-counter application. You will need to:
Submit copies of your application form and all other documents
Pay processing and appraisal fees
Submit the receipt on the Members' Services Support department.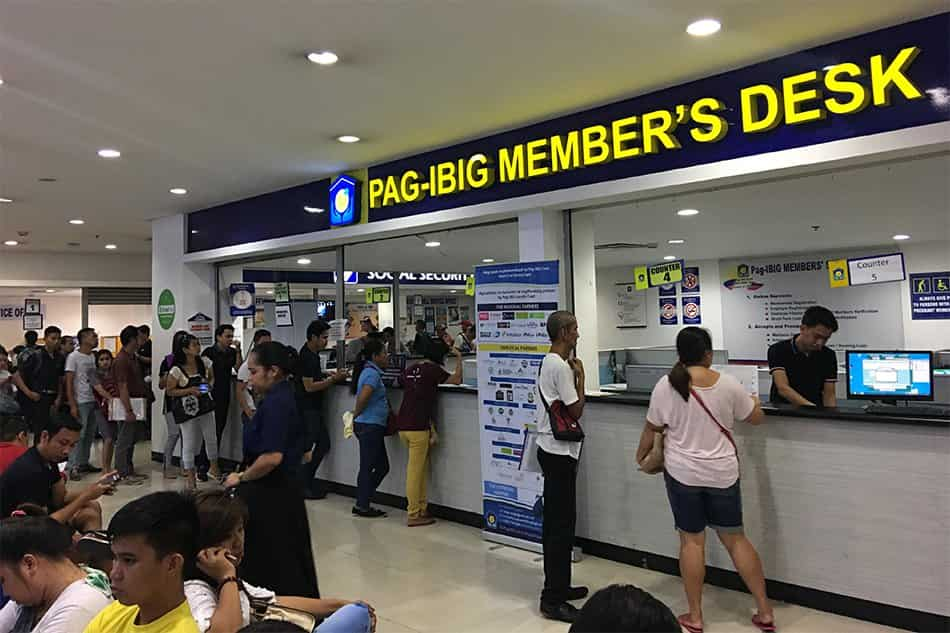 4. Wait for approval: Pag IBIG housing loan verification takes an average of 17 days. In case your request is turned down, you will receive a Notice of Disapproval. If it was accepted, the agency will call you to pick up your Notice of Approval (NOA) and Letter of Guaranty (LOG)
5. Sign loan documents: After receiving the LOG and NOA, you should go to the Members' Services department. Discuss credit obligations with the customer cares. Make sure you fully understand all the terms in the following documents:
Promissory note
Disclosure statement on the credit transaction
Loan and mortgage agreement
Affix your signature only if you have fully understood them.
6. Complete the NOA prerequisites: Submit it within 90 days of issuance else you won't access the credit.
7. Claim loan proceeds.
Where to pay Pag IBIG housing loan
Here are the payment options available for you:
Post-dated checks: Submit 12 post-dated cheques to Pag IBIG fund upon a loan release.
Salary deduction: Submit an authority to deduct document to the billing division.
Verified collection partners
Auto debit bank arrangement
Payments via an accredited developer with a collection service agreement from the Pag IBIG agency.
Pag IBIG housing loan contact number
Use the following details to reach out to customer care representatives:
Head office location: Petron Mega Plaza, Puyat Avenue, Makati City
Phone number: (02) 8-422-3000
Mailing address for members relation: 2nd Flr, JELP Business Solution Center, 409 Shaw Boulevard, Brgy. Addition Hills, Mandaluyong City, Philippines
Hotline: 8-724-4244
Email: contactus@pagibigfund.gov.ph
Website: pagibigfund.gov.ph
Pag IBIG housing loan is one of the best financing plans you should take if you want to own a house. Their rates are low and limit higher to accommodate the average income workers.
READ ALSO: SSS ID requirements: how to get one? (2020)