Enchong Dee bio: age, height, net worth
Male actors in the Philippines have, over time, made a name for themselves, just like their female counterparts. Most of these male stars are known to move their audience with their physique and outstanding talents. In addition to their outstanding talents, Filipino male actors such as Enchong Dee are also known for their looks and killer smiles.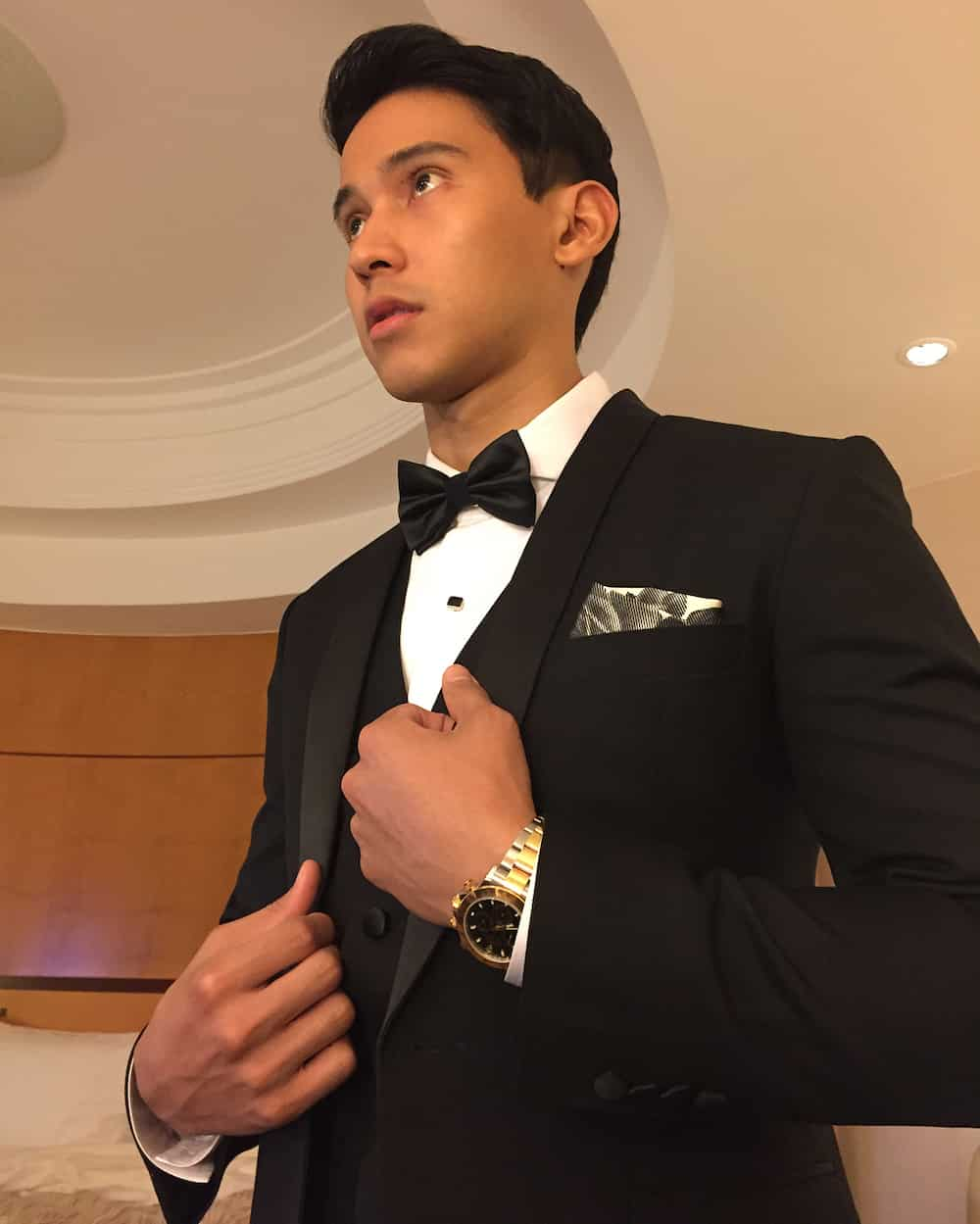 Most of Dee's success in the film industry can be attributed to his wit, courage, and brains. He is known for his hard work on and off the screen. This has made many upcoming stars want to emulate him.
Enchong Dee bio summary
Full name: Ernest Lorenzo Velasquez Dee
Place of birth: Naga City, The Philippines
Date of birth: November 5, 1989
Age: 30 years
Birth sign: Scorpio
Nationality: Filipino
Parents: Johnson Molina Dee and Maria Theresa Dino Velasquez
Occupation: Actor
Early life and family
Enchong Dee birthday is celebrated on November 5 each year. Thus, Enchong Dee age is 30 years. He was born to Maria Theresa Dino Velasquez (mother) and Johnson Molina Dee (father). Both of his parents are of the Filipino nationality.
Enchong Dee brother, AJ Dee, is an actor and model. They also have a younger brother, called Isiah Dee, who is still a student, as well as their sister Angelika Dee. Enchong has not started a family of his own yet. Besides, no piece of information is available on the internet about his children.
Enchong Dee movies and career
Enchong Dee has been on the screens for a while now. He made his debut in 2006, in a talk show called Homeboy. Though he was a guest on the show, his performance was good enough to catch the eyes of different agencies, one of them being an agency that deals in modeling, which led him into acquiring various modeling campaigns, such as Timex, KFC, Close Up, and Bench.
In 2007, the superstar landed his first acting role, and he has since appeared in various films, such as My Girl, Your Song, and a couple of others. His first leading role was in the movie Katorse (2009).
In the year 2010, he was part of the movie Tanging Yaman, which he did with his former associates Ejay Falcon and Erich Gonzales. After Tanging Yaman, he was a part of the film Magkaribal and was also given a starring role in the movie Sa 'yo Lamang. Fortunately, the movie led to him being granted the Best Supporting Actor at the Gawad PASADO awards.
READ ALSO: Sulli bio: age, height, movies and tv shows, death
In the famous Philippines recast of the movie Maria La Del Barrio, Enchong was given a role as Luis de la Vega. In this film, he got worldwide recognition, since the film was played in Europe.
2012 is considered to be one of his top years. In this year, he appeared in the movie The Reunion, alongside with popular actors like Kean Cipriano, Xian Lim and Enrique Gil. The following year, he was starring in the film Muling Buksan Ang Puso, which he did with Enrique Gil and Julia Montes.
During the August 2012 episode of the series Kapamilya Deal Or No Deal, he and Kean Cipriano won a one-million pesos briefcase.
Lately, Dee has not only been on the screens, but he is also into another profession, swimming. He participated in the recent attempt of breaking the Guinness world record. His task was to teach over 1,800 Filipino kids basic swimming skills and water safety, along with other participants. The record results are not announced yet.
Enchong Dee's look
In some instances, an actor's success depends a lot on their appearance, which is the case for both genders. While female actors are preferred to be beautiful with a slender body, men actors are judged by their height and masculinity.
Enchong Dee height is 1.75 meters, a considerably tall posture. He is 70 kg in weight, and slightly masculine. He prefers his hair bushy and unkempt, which makes it easy for him to assume a bad boy role. It also gives him a relaxed look, one of the main characteristics of his personality.
Is Enchong Dee dating?
He is currently single. Enchong has been in two publicly known relationships, the first one between 2012 and 2013 when he was dating Julia Montes, but they broke up. In 2014, he started seeing Samantha Lewis, with whom he broke up in 2016.
In 2017, Samantha Lewis posted a photo on her Instagram page of her and her boyfriend, showing off her baby bump. She then publicly announced that she was going to be a mother.
Enchong Dee net worth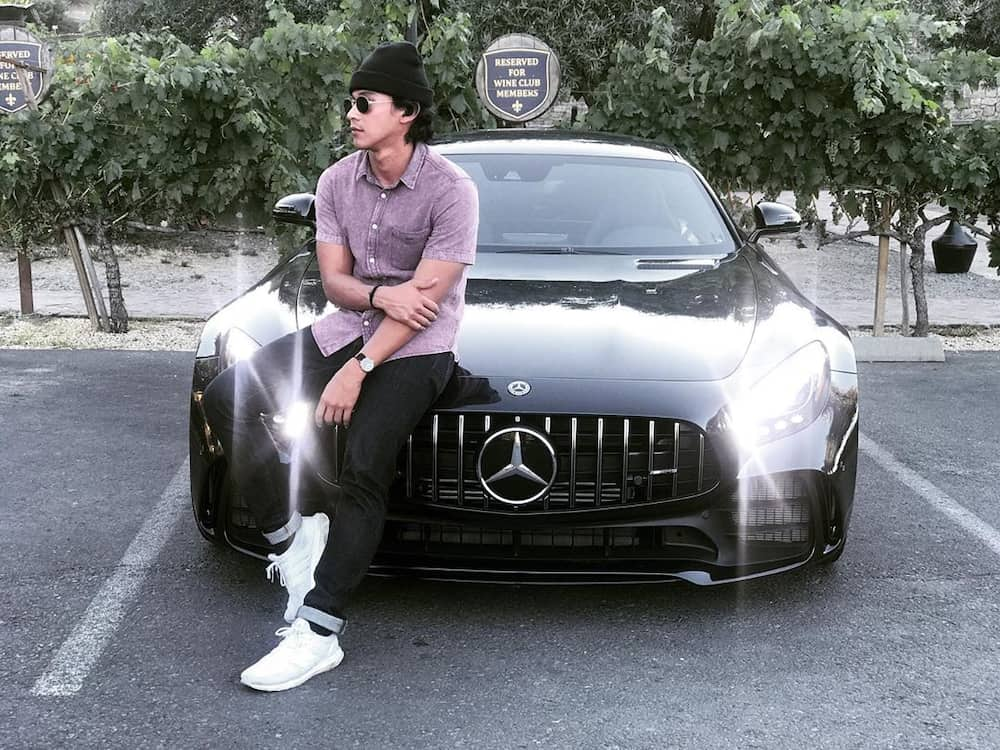 This actor has immersed a good amount of fortune over the years. His finances come from various sources, with the primary source of income being acting. It is also notable that he has also worked for Kentucky Fried Chicken as an advertising model and on various television adverts in the Philippines.
It is in the public knowledge that he does not wish to be in acting past the age of 50, and due to this, he has previously talked about his investments. He has decided to franchise brand Peri-Peri Chicken Charcoal Chicken and Sauce Bar.
Due to his many sources of income, including social media endorsements, it is hard to get an exact figure on his worth. However, as of 2019, his worth has been estimated by various financial analyzers to range between $1 million and $6 millions.
Many people who have worked with Enchong Dee have pointed out how his personality goes beyond his good looks. Many would think that his fame and looks would get on his head, but contrary to this, he has managed to keep his feet on the ground and focus on his career. He is a hard-working young man whose confidence levels have enabled him to achieve a lot in life.
READ ALSO: LJ Reyes bio: age, daughter, son, business, dating history
Source: Kami.com.ph