Havana outfit female: Trends of 2020 (photos)
For a country like Cuba, Havana nights are a long culture practice. So, besides looking forward to holiday breaks, people are always excited about attending these nights. To prepare for such night outs, you have to pick the best Havana outfit female options. The theme of the party will also help you sieve through the tons of available options.
To live up to the specified theme of the party that you plan to attend, ensure that you get the Havana dress code right. The available options are many hence choosing a style that matches your taste may be hard. You do not have to worry, though. Learn how to pick matching styles with the help of a collection of Havana outfit female ideas. You can also use these ideas to give your wardrobe a major overhaul.
List of modern Havana outfit female ideas
The Havana outfit for women has been part of the Cuban culture for many years. With each passing year, though, it is futile to ignore the modern design ideas that have found their way into this iconic dressing style.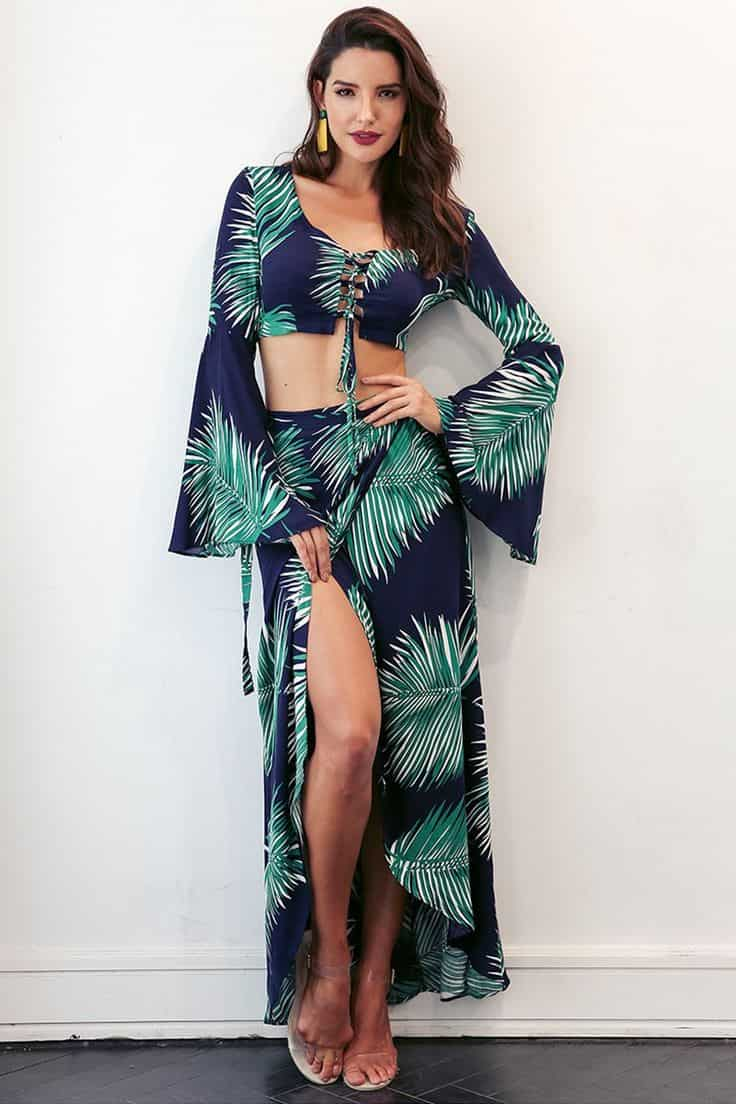 As you would expect, this style embraces the original design of the Havana dress. It is lose fitting with a notable slit. However, the subtle front touches on the top and flaring arms on the hands give it that modern touch, feel, and look.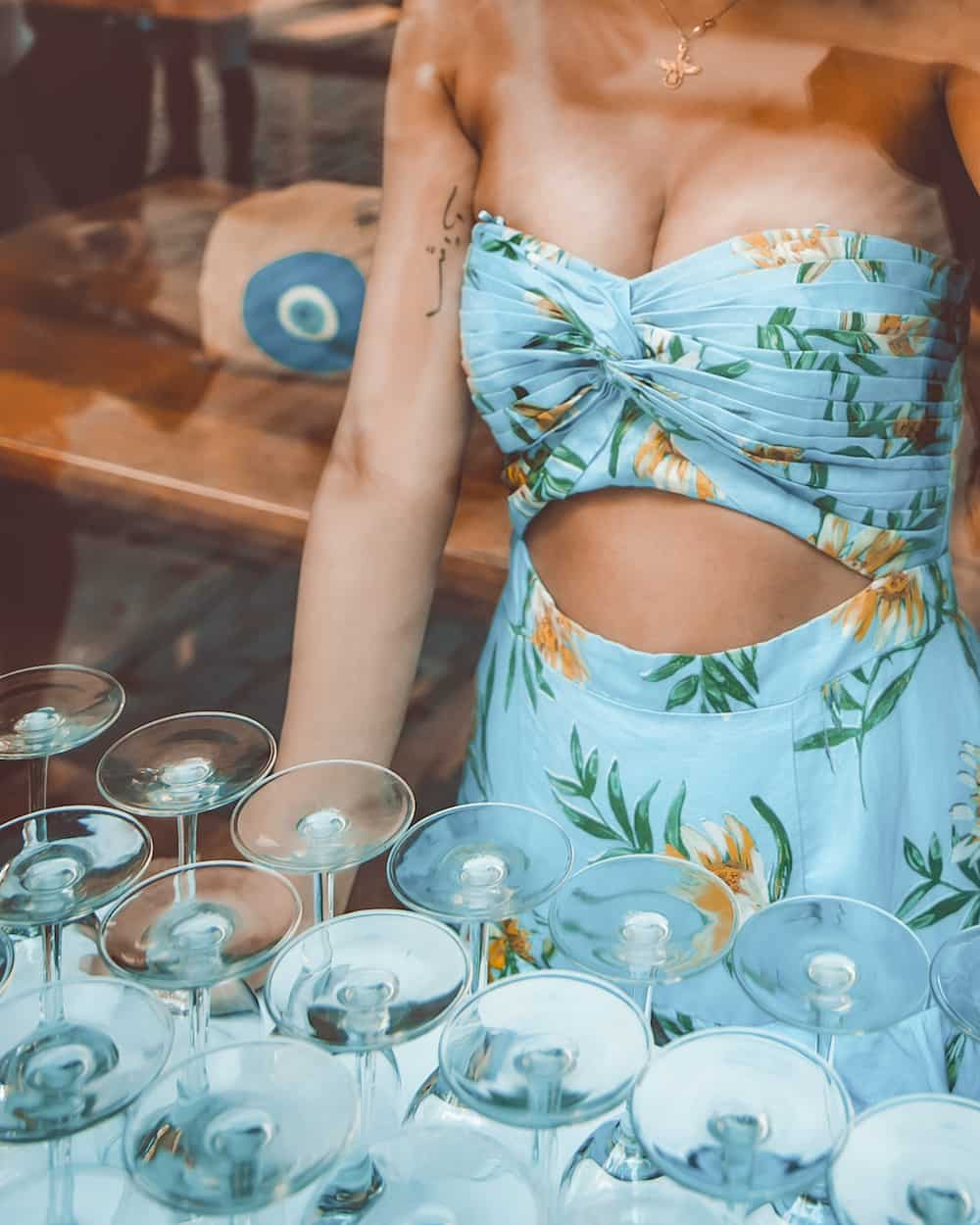 This fashion pick is as simple as you can see. However, it gets its a mention on this list because of the intricate slats on the top.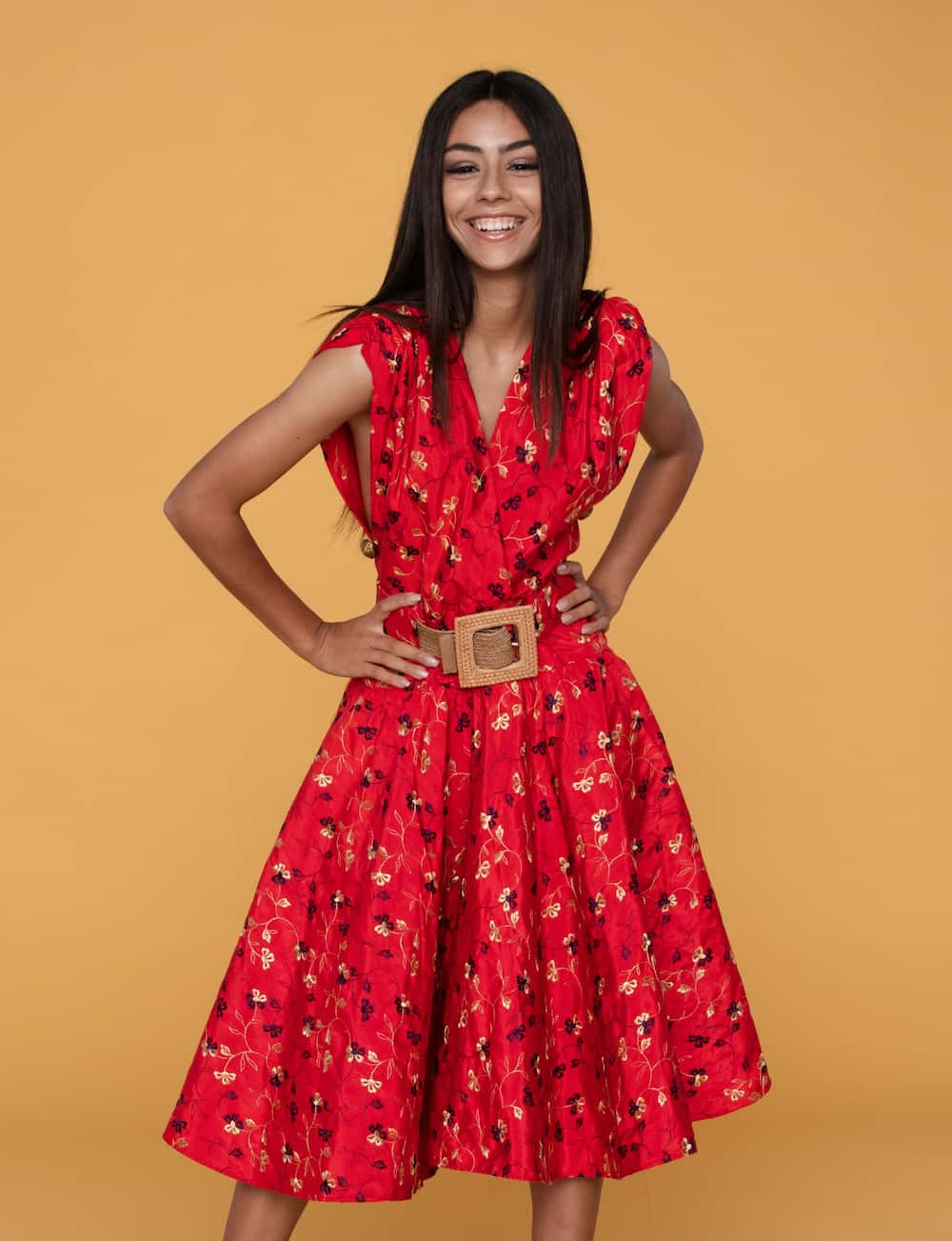 It is color-popping, loose-fitting, and incorporates those endless features of a Havana attire. Throw in a decorative waistline belt of your choice to give this style that modern touch you want.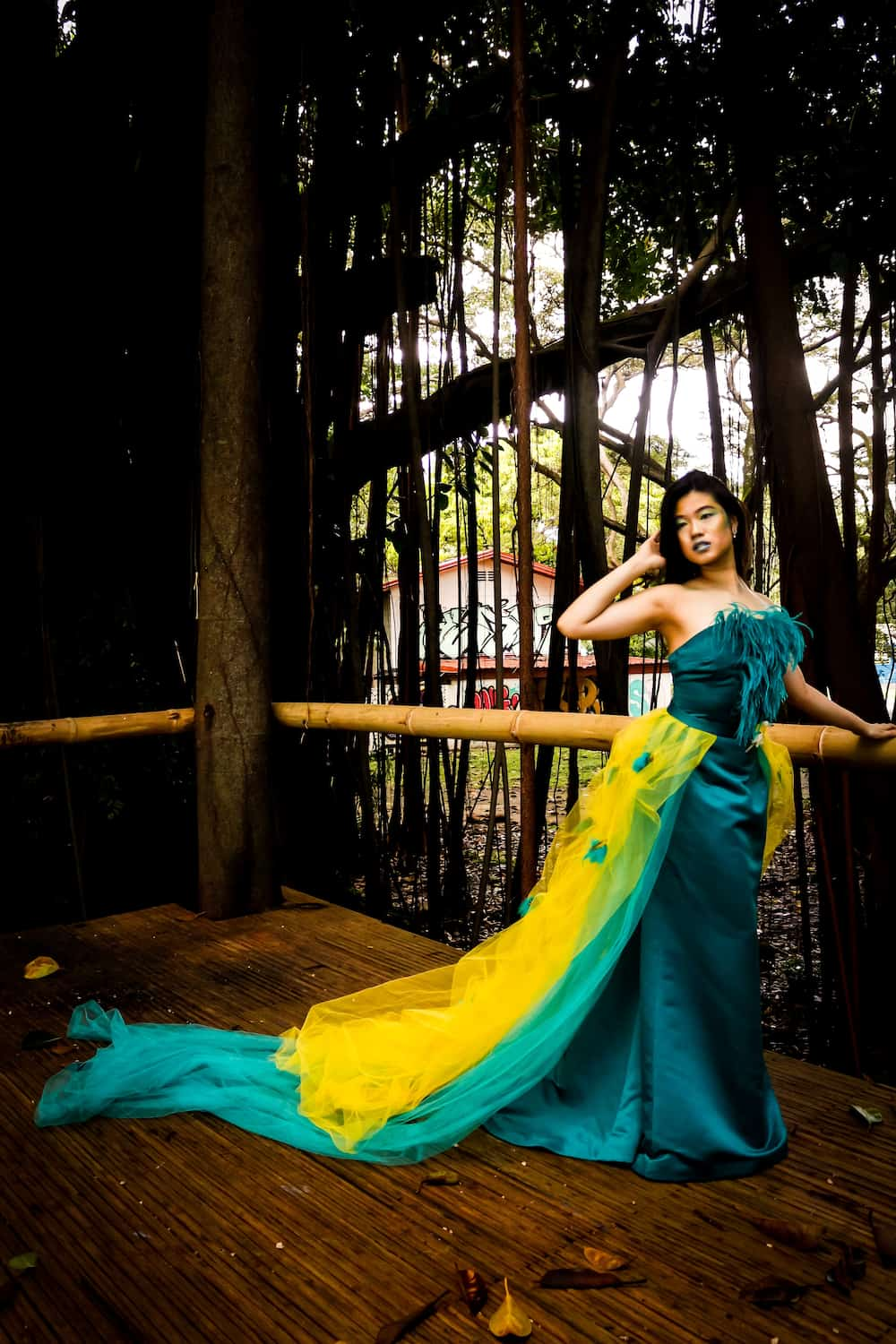 This dress is the kind you would wear to a special occasion. The details on the chest section plus the blend of different fabrics on the lower behind part of the dress give it a refined look.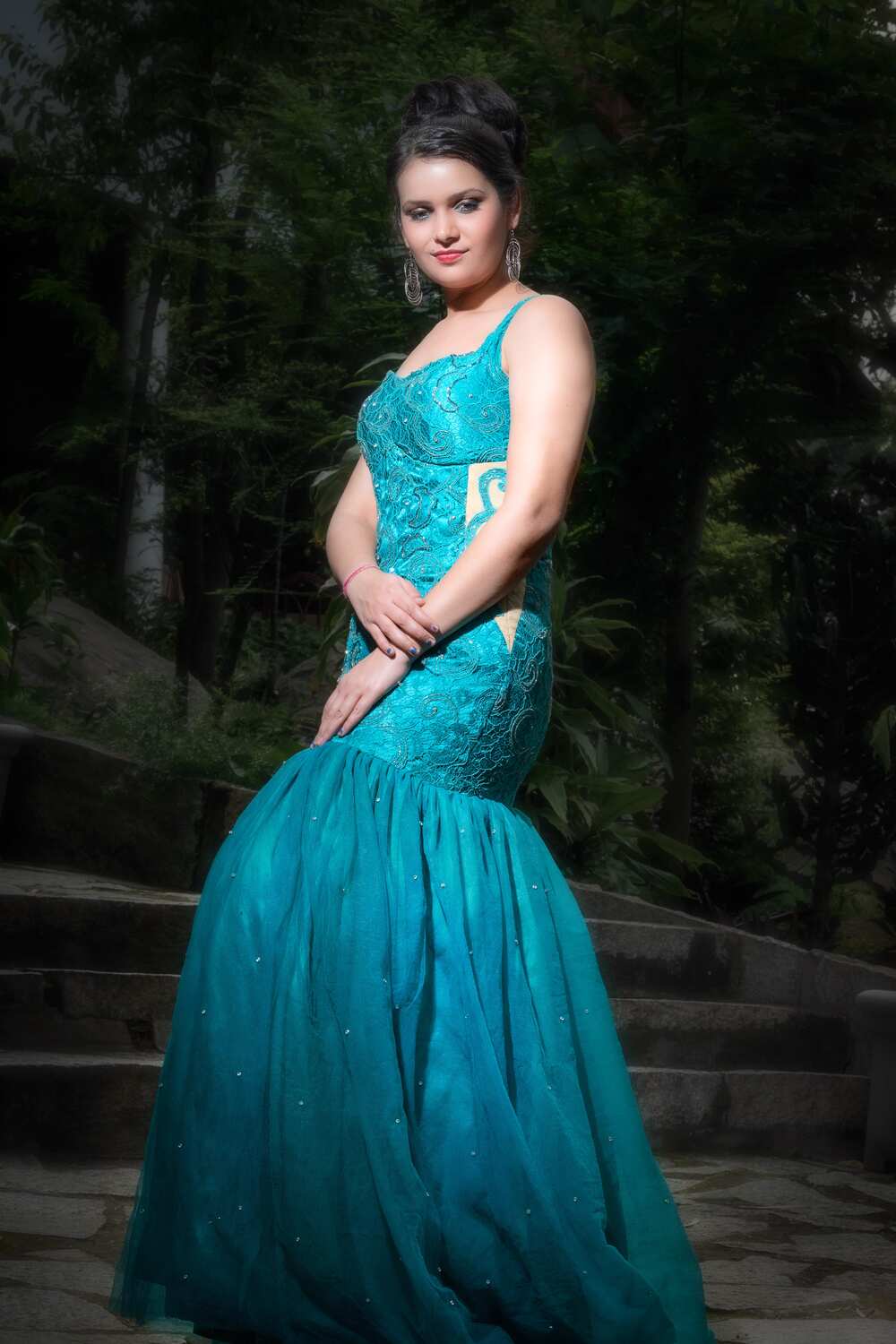 This dress has quite a lot of details that you would expect in a modern dress. Also, if you were to be specific on categorizing it, you can easily tag it as a floral design thanks to its detailed flowery imprints on the upper half part.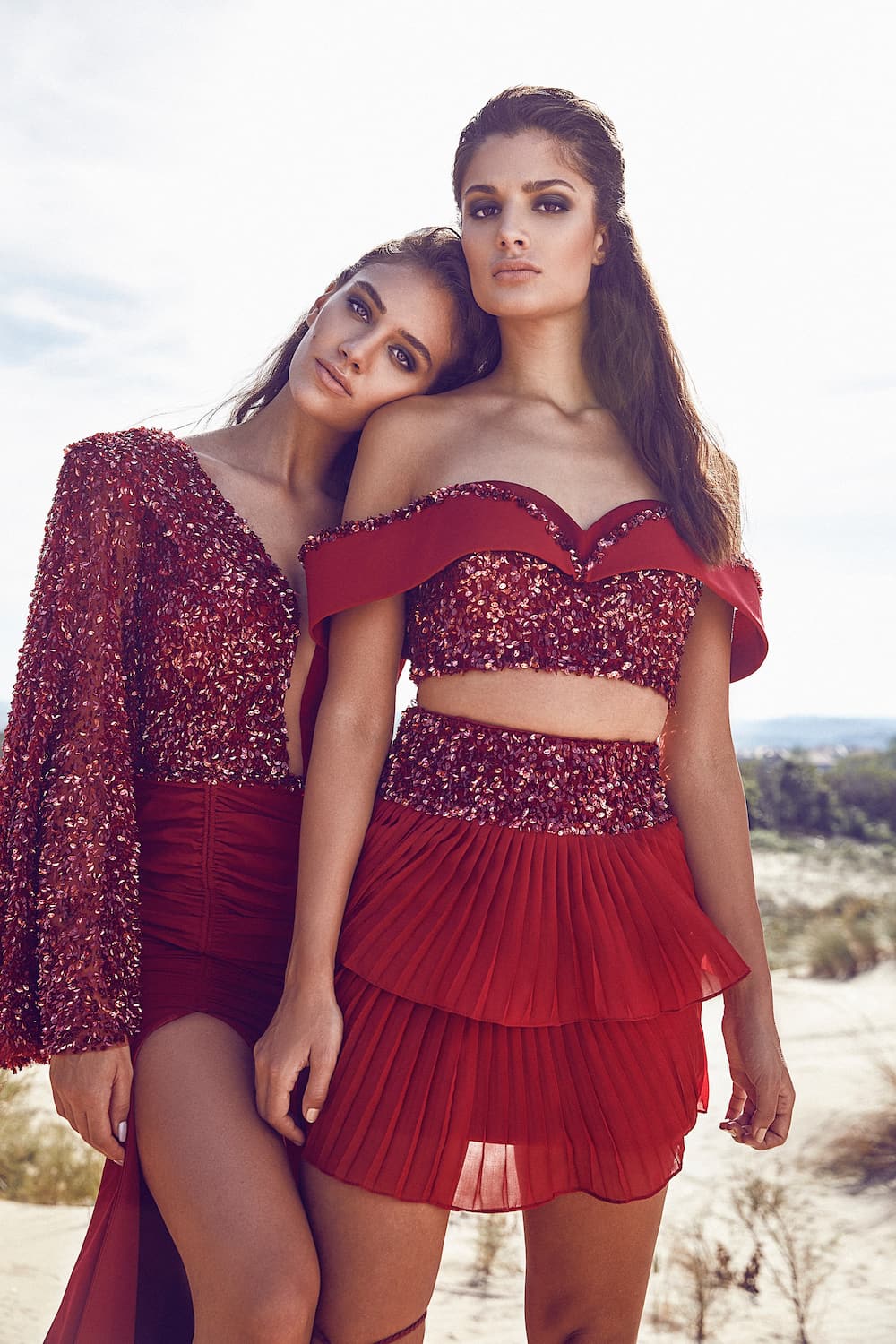 These are two different design styles made from the same fabric material. You can have your tailor make both designs or go for this style with your friend for a matching theme.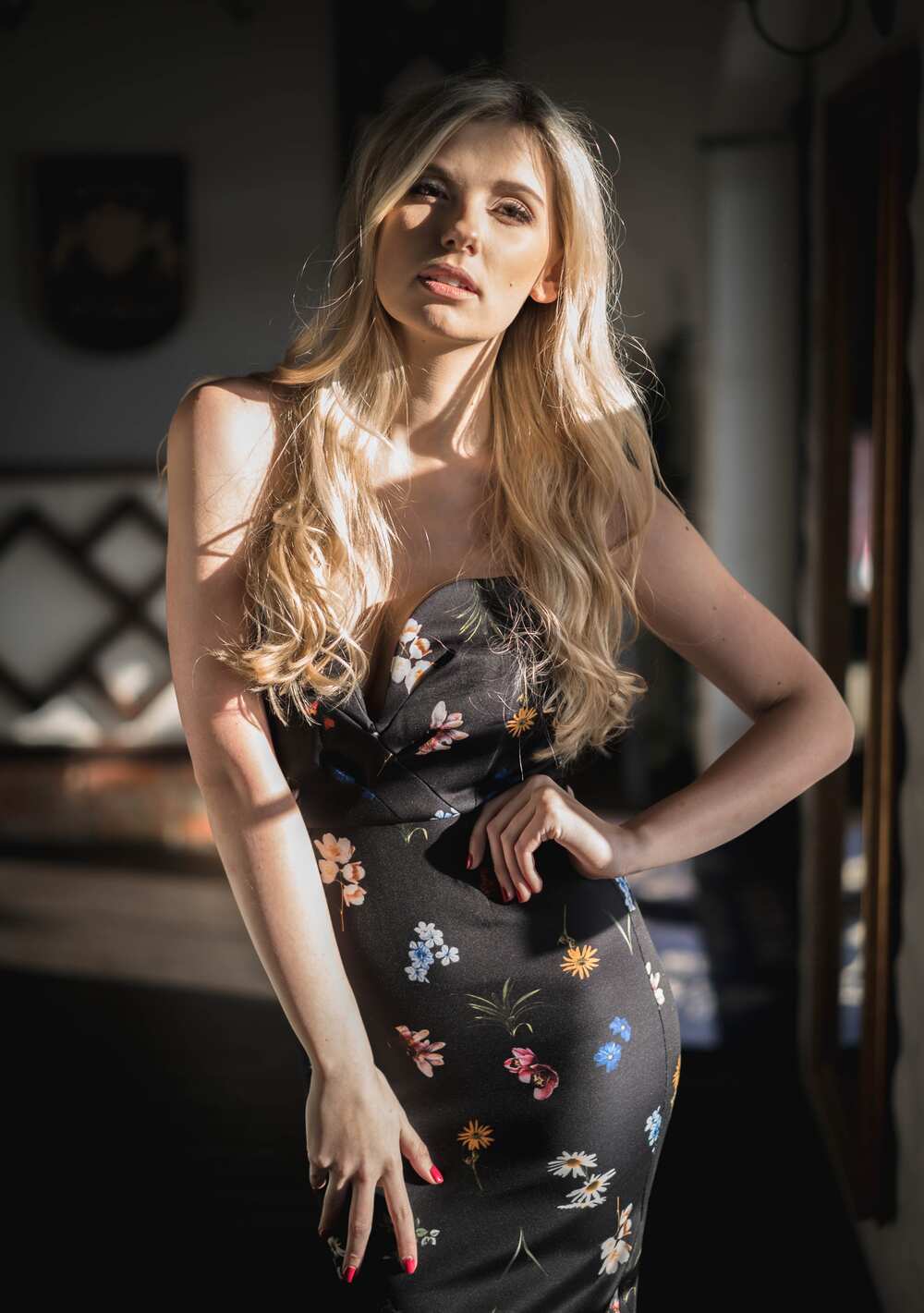 The good thing about coming up with a new design from an existing one is that you have the freedom to play around with the design. In this case, the tailor blended the body con design into a Havana outfit.
This velvet design is all you need for your next chilled out party. The head and arm additions are beautiful details that give this style that modern feel.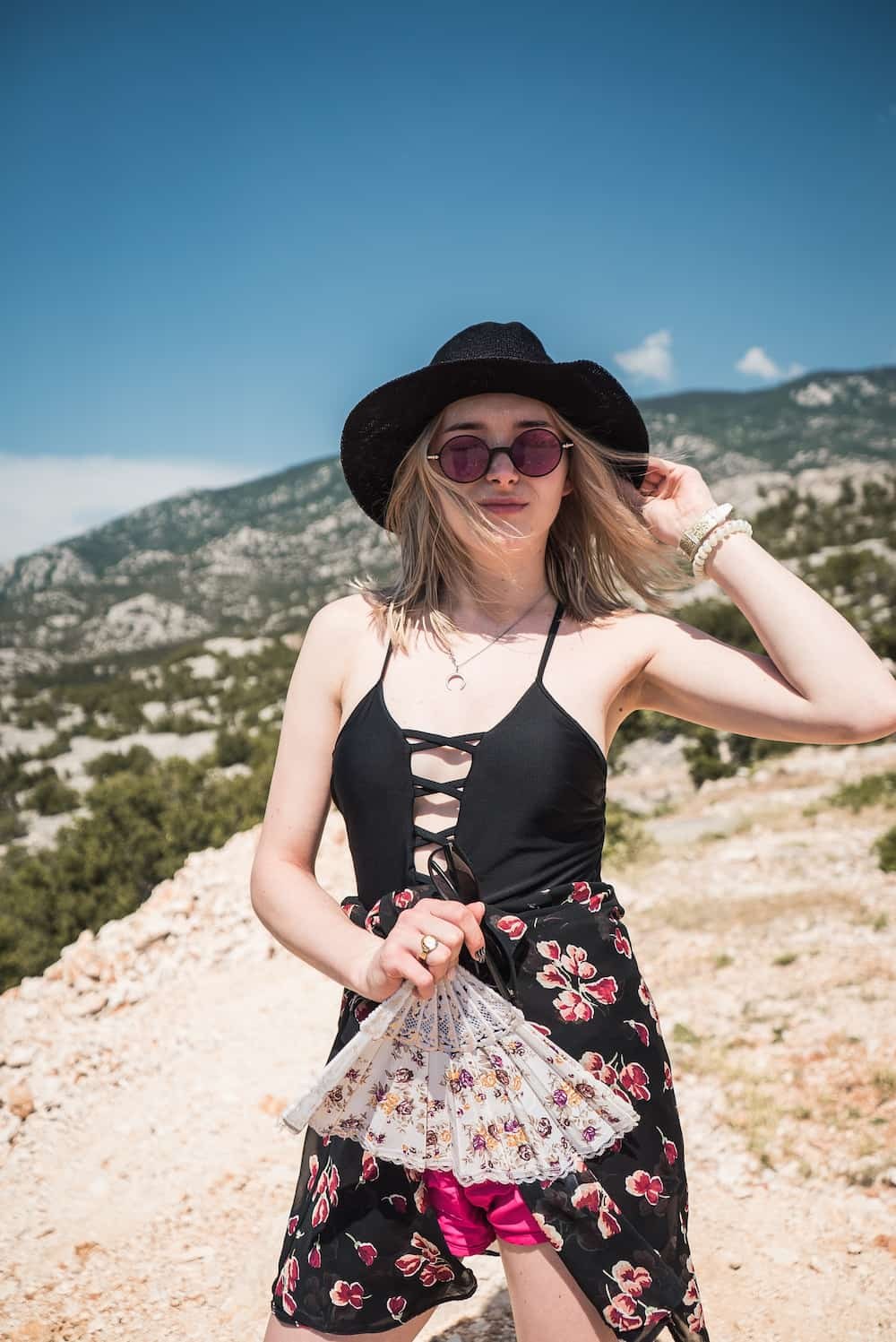 This dress is refined and carefully stitched to make it comfortable. The flexible tightening strings on the chest area makes it an excellent pick if you are worried about it fitting your bust area.
Party Havana outfit female
What you wear to a party should be comfortable, stylish, and eye-catching. The dresses on this list combine all three aspects. It is easy to find the perfect pick for specific Havana nights party themes. Do you want some great ideas on what you should rock to your next party?
This mini-dress inspired Havana design is a good option if you want something that fits comfortably.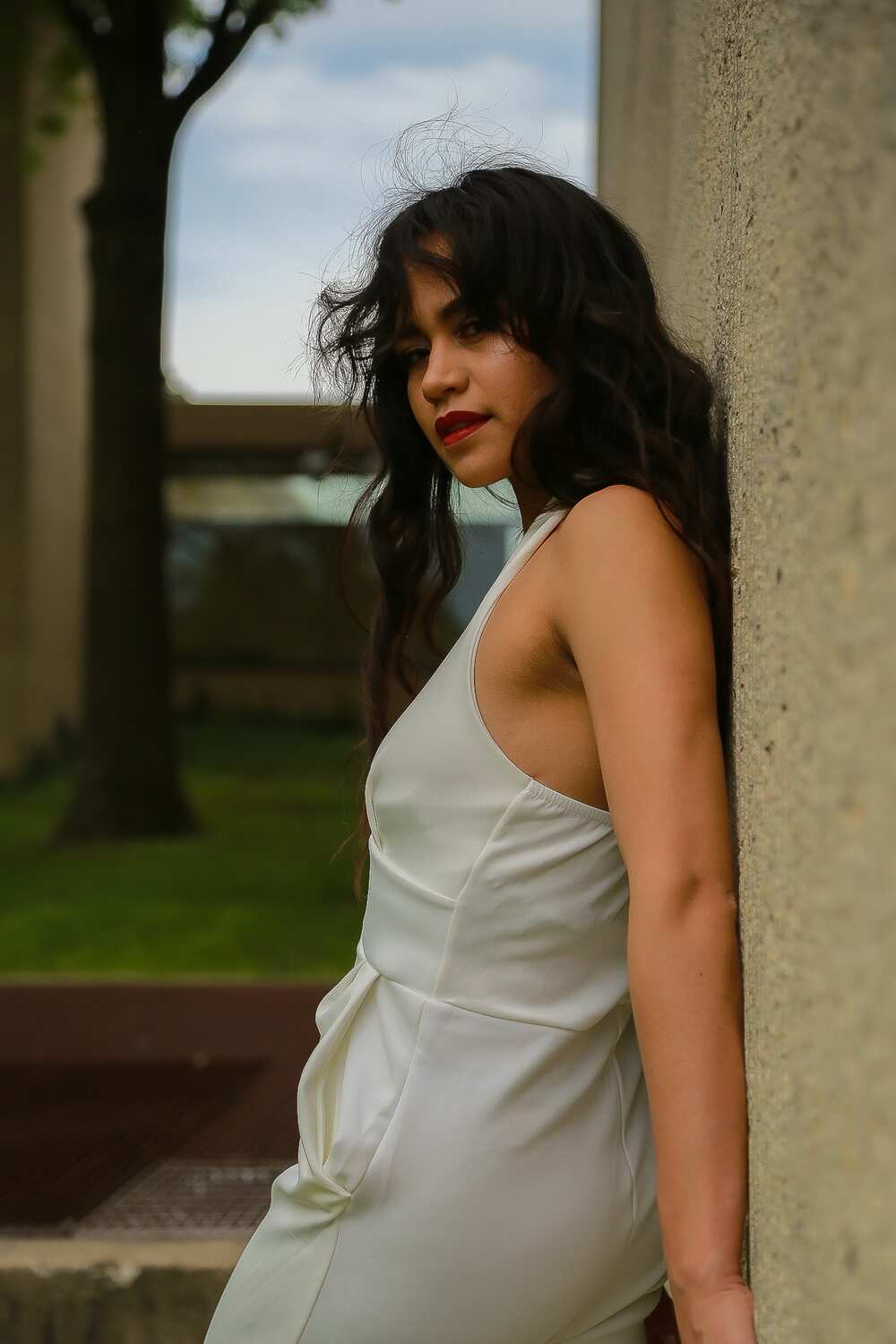 Your choice of a night out dress can be as sleek as this silky one-piece dress. It looks like a beautiful and comfortable fit, especially if you plan to burst some moves.
This maxi-inspired dress with shoulder barrings is perfect for the dance floor at your local Havana party.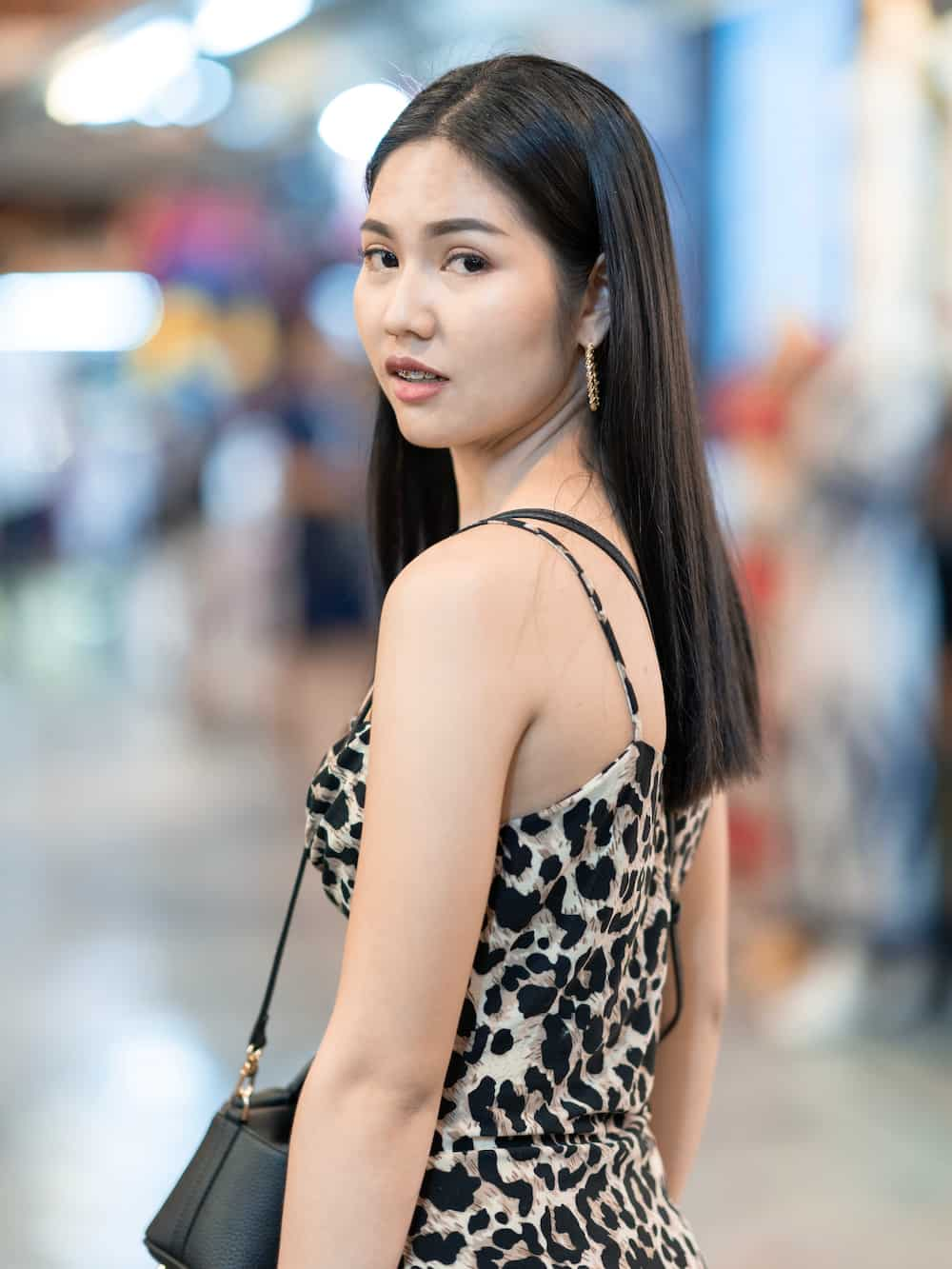 Dressing up for a party is not only about feeling comfortable, but also for making a fashion statement. This leopard-spotted dress will do the trick.
This dress is deceivingly simple. You will appreciate the intricate work of the tailor if you take your time to check out the details. Bursting moves in this dress will be a beauty.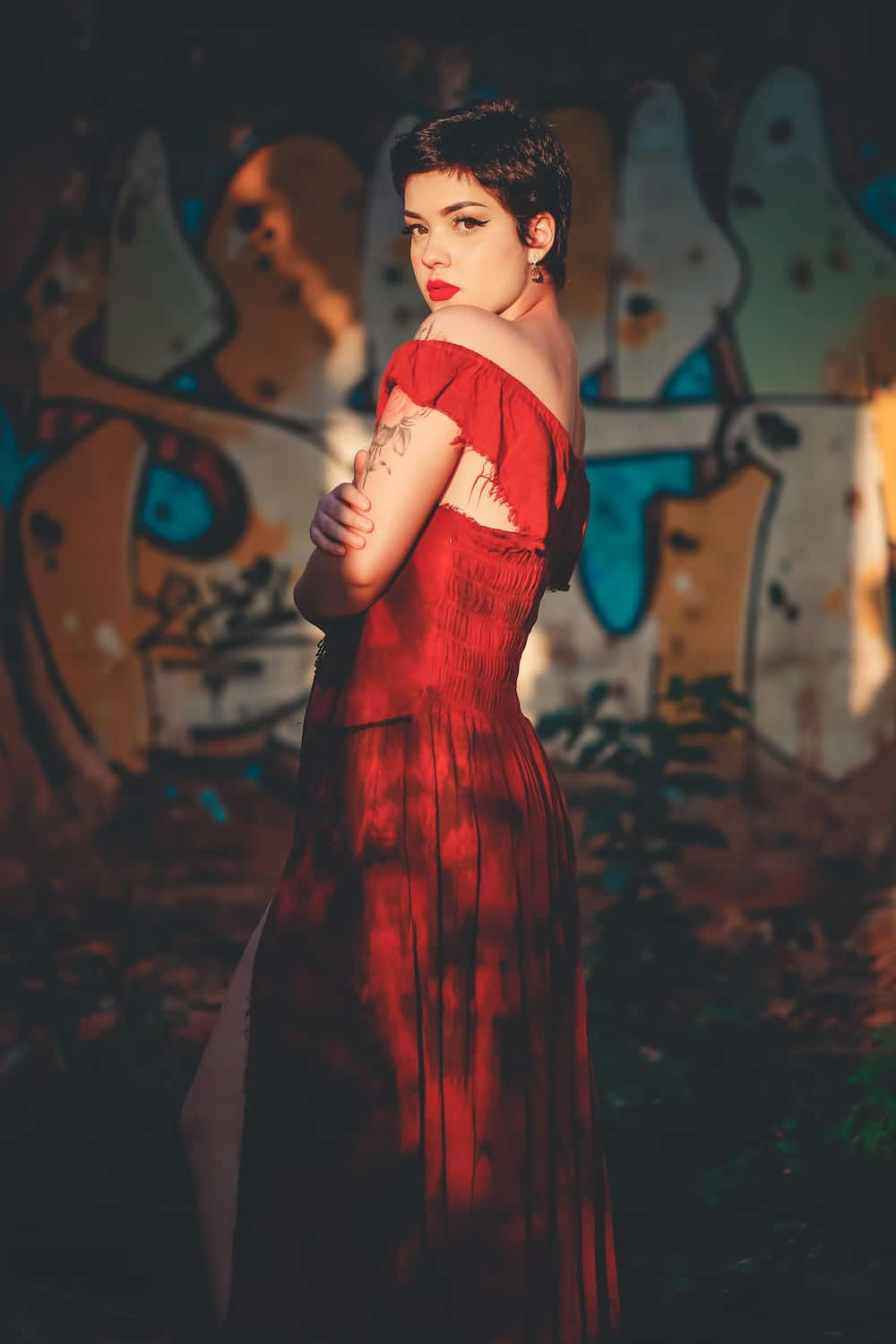 If you want to feel sexy for your night out, then color red is a go-to option. Try out this style, and you will not be disappointed.
Here is another red dress for a party that begins before sunset. It is the true definition of a simple and versatile dress.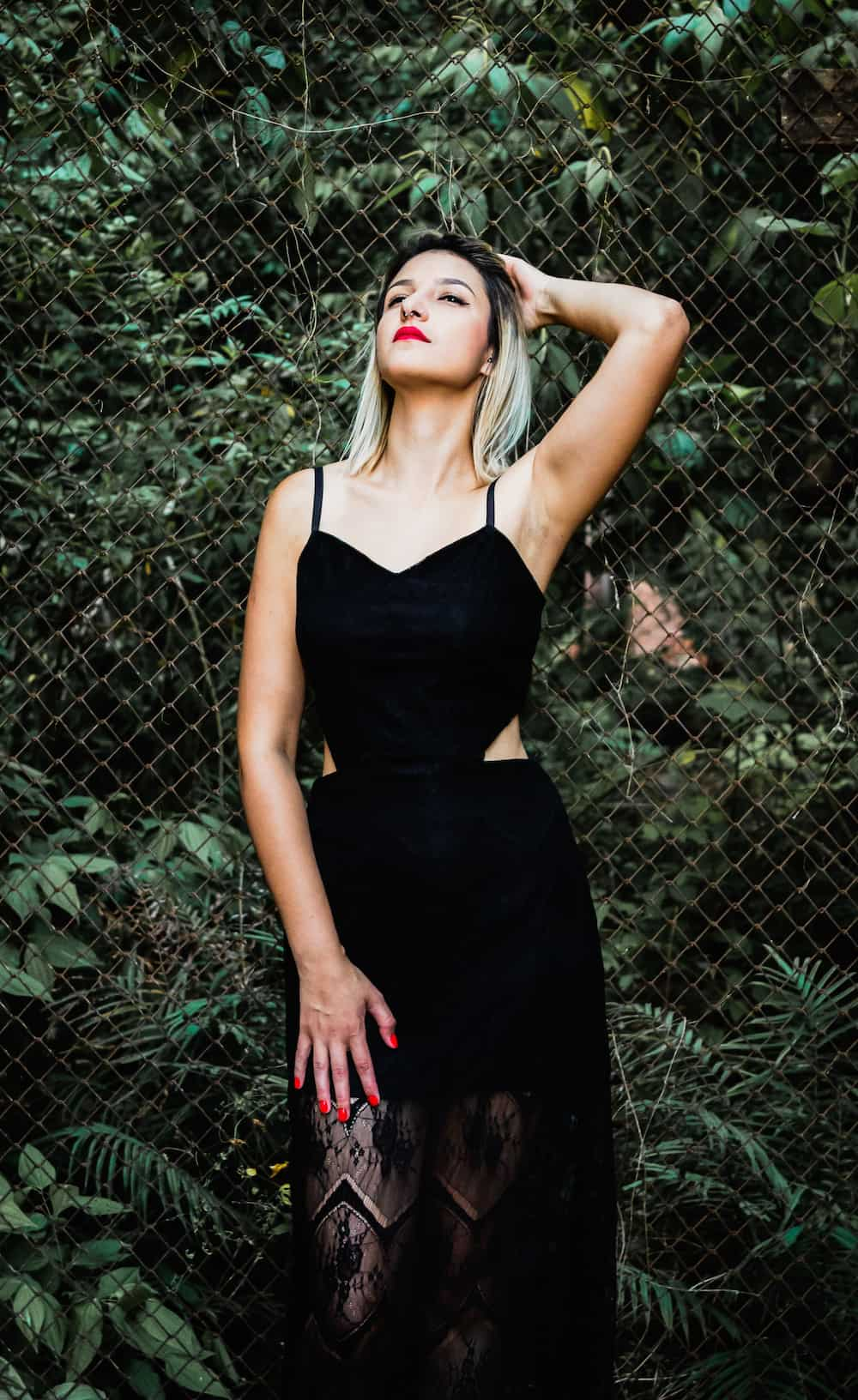 Black dresses also have a special place in the hearts of many party-goers. This is even a better pick because of its intricate touches on the bottom half of the dress.
This double-slited one-piece dress oozes class. You should consider wearing this design if it is a gala night or a special event.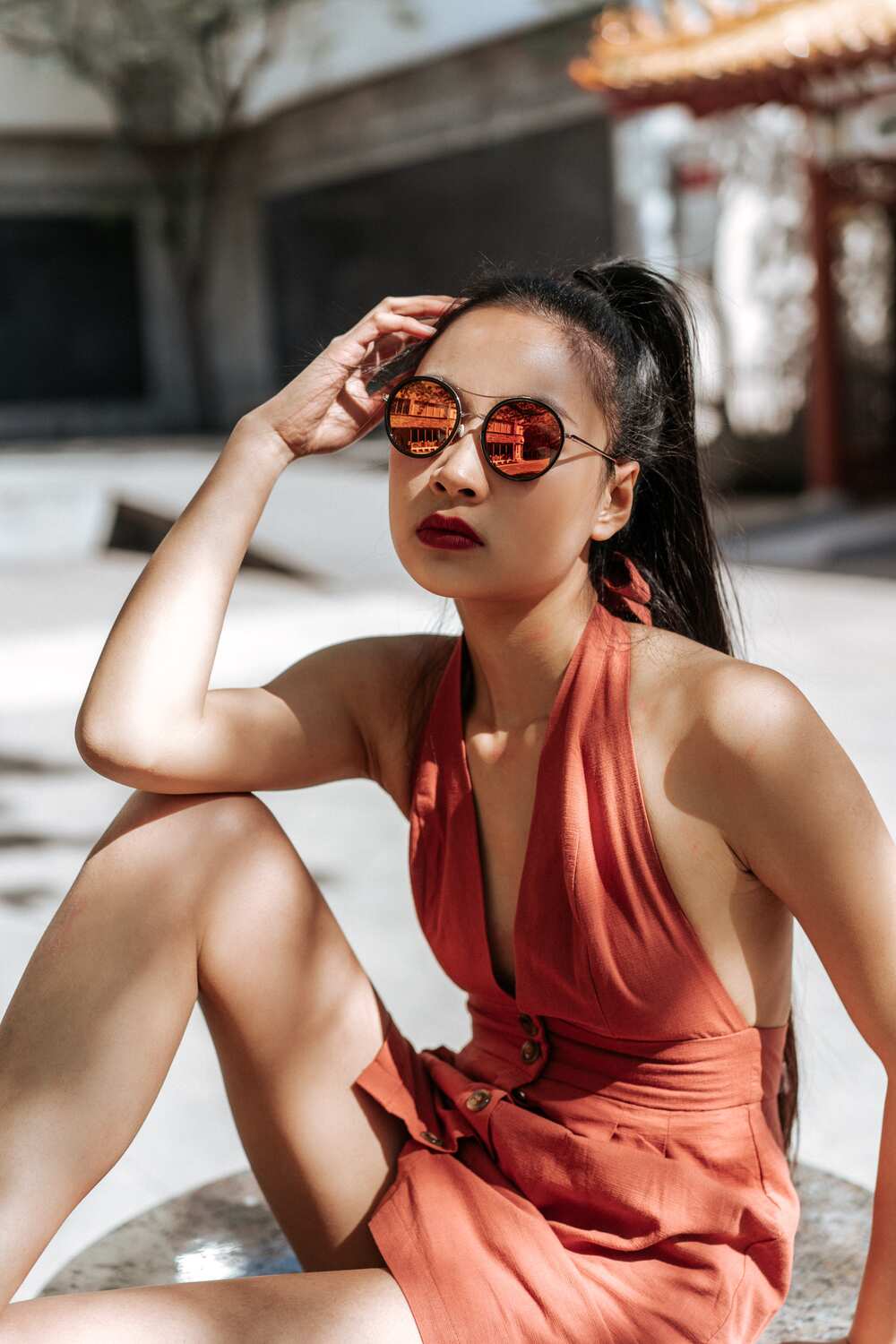 On a warm summer night in Cuba, it is common to see this kind of outfit. It is a favorite for many because of its versatility. It can be appropriate for a wide range of outings.
Floral Havana outfit female
These outfit options will bring out the girly side of you. Most of the styles in this list borrow heavily from flower shapes and colors.
Here is a nice blend of dark-colored flower prints throughout the dress. The curved overlay front part is an essential factor in making this style worth picking.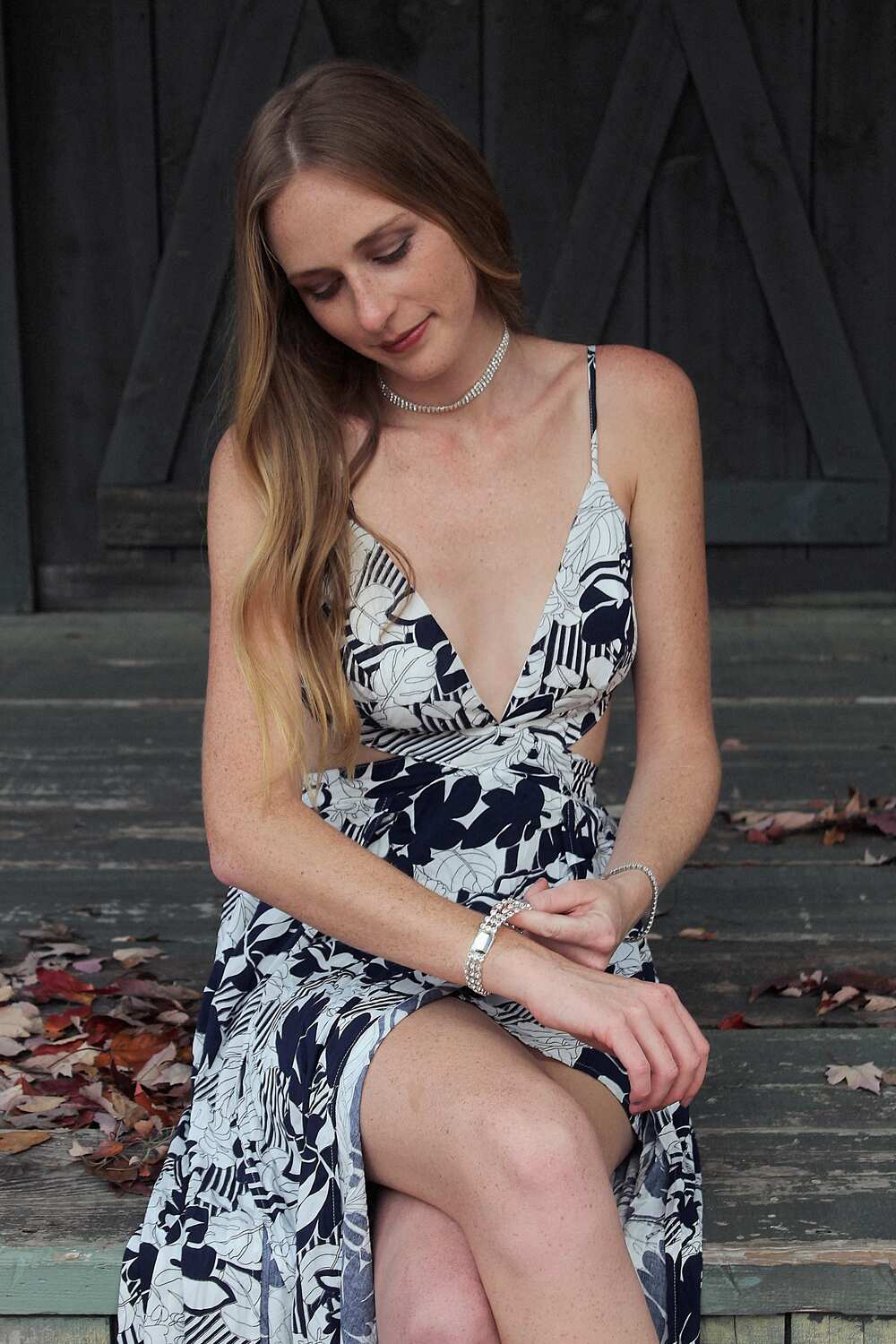 Black and white flower prints give you that feeling of a laid-back look. In this case, though, the minimal fabric used befits a person with an outgoing personality.
Red, green, and white is a nice combination for a bright look. Also, it is girly and befits a bubbly personality. You will have an easy time in this floral costume when moving around or even if you opt to hit the dance floor.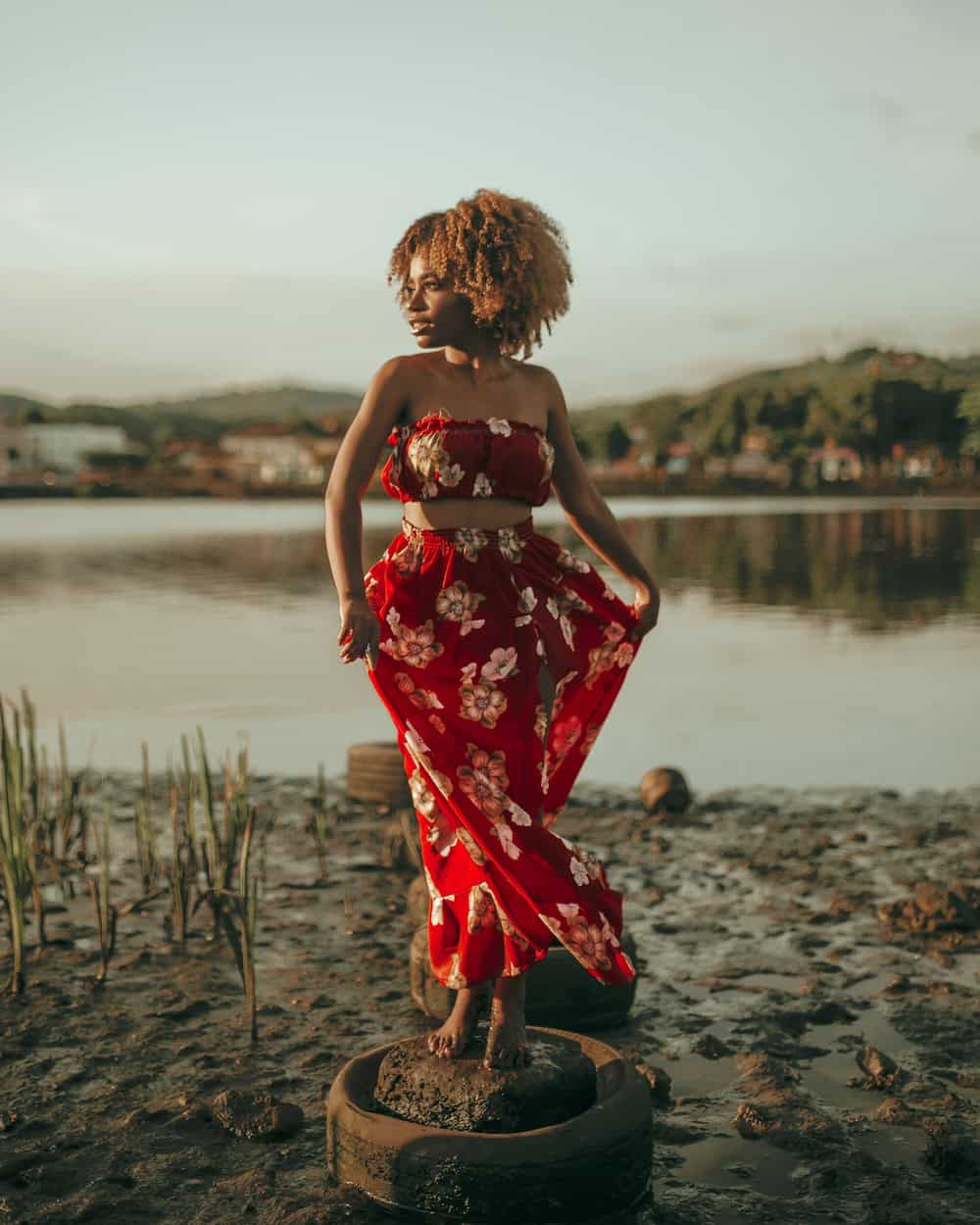 This outfit idea is enough evidence that you are the only one who can limit your options. It is a two-piece dress with a matching top. The floral prints will definitely turn heads.
Parties offer one of the best places to make your fashion statement. The ideas to grab the attention of everyone are many. However, you can cut your search for a definite head-turner and go for the above outfit. The flower is the most important part of the design, accentuated by the head flower crown.
Floral outfits do not necessarily have to include some form of a flower print. The above dress is a good example. It comes in a solid color, but the general design mimics the shape of flower petals.
READ ALSO: Bohemian outfit for men: 50 best ideas 2020 (photos)
Do you want to have that tropical feel thanks to the cloth you are wearing? The above split dress is not only a good body con design but also an excellent idea for newbie fashion enthusiast who wants to try out Havana styles.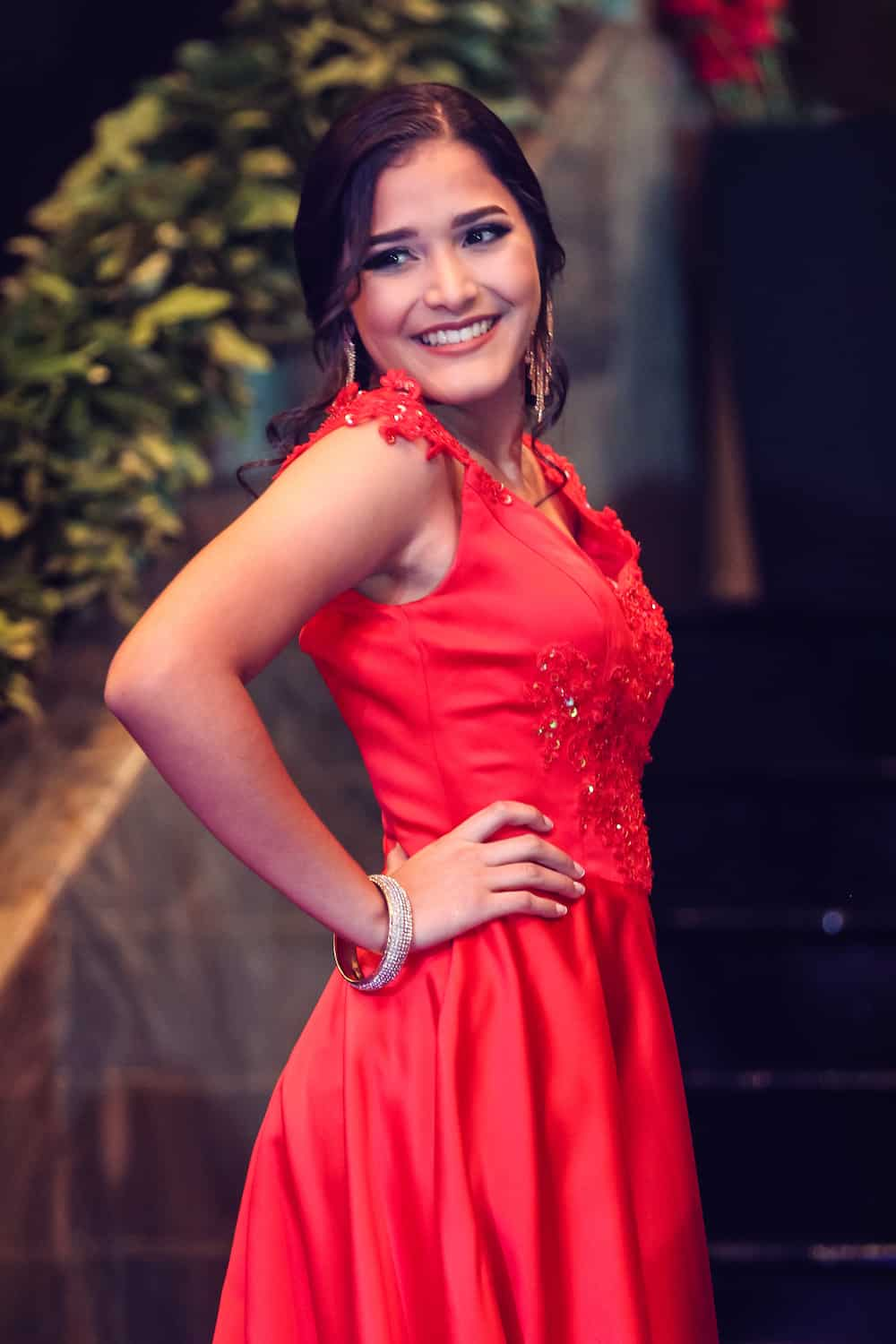 You can also pick a red dress from this list of floral outfit option. The one striking feature though of the above design is the floral detail on the front and shoulders. If possible, accompany the look with appropriate accessories.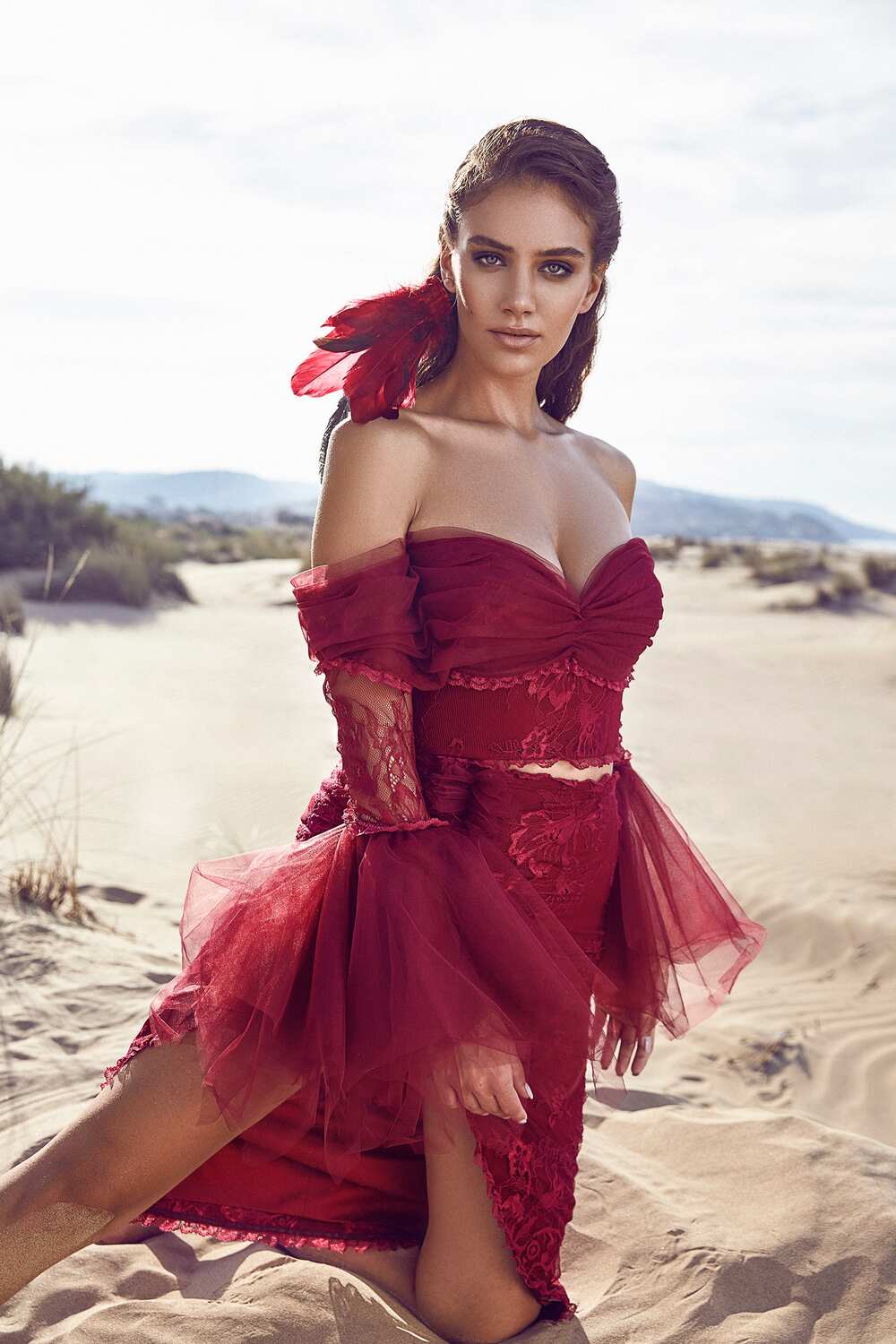 Take a look at the above dress, and you will notice the floral details all over the design. It is the kind of outfit that will be perfect for a memorable photoshoot or dinner date.
Havana outfit female plus size
Do not let your body size or shape limit your outfit options. If you want to rock the amazing Havana outfits, there are accommodating styles for you. Some of the options can be customized to fit your body measurements.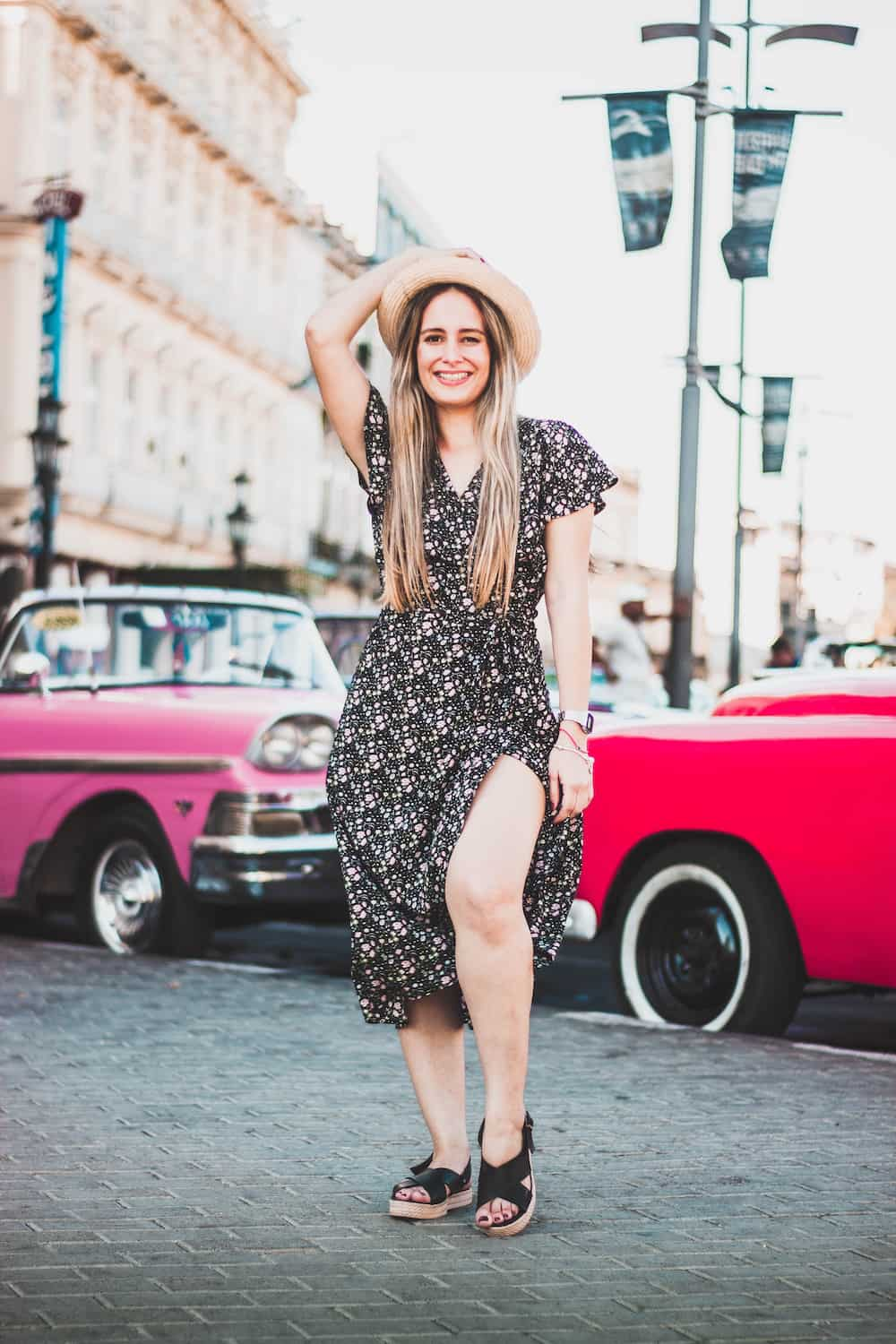 The polka dot inspired dress shown above is an easy pick for plump ladies who are looking at joining the Havana style wave. It is simple, but you have to note the nice twist in style on the left leg. The costume is puffy at the bottom with a modified slit tailored into an opening for the leg.
This is a beautiful and bright Havana floral dress, but for a plus-size body. In case you need even a better fit for a comfortable feel, you can also go for a blending belt around your waist.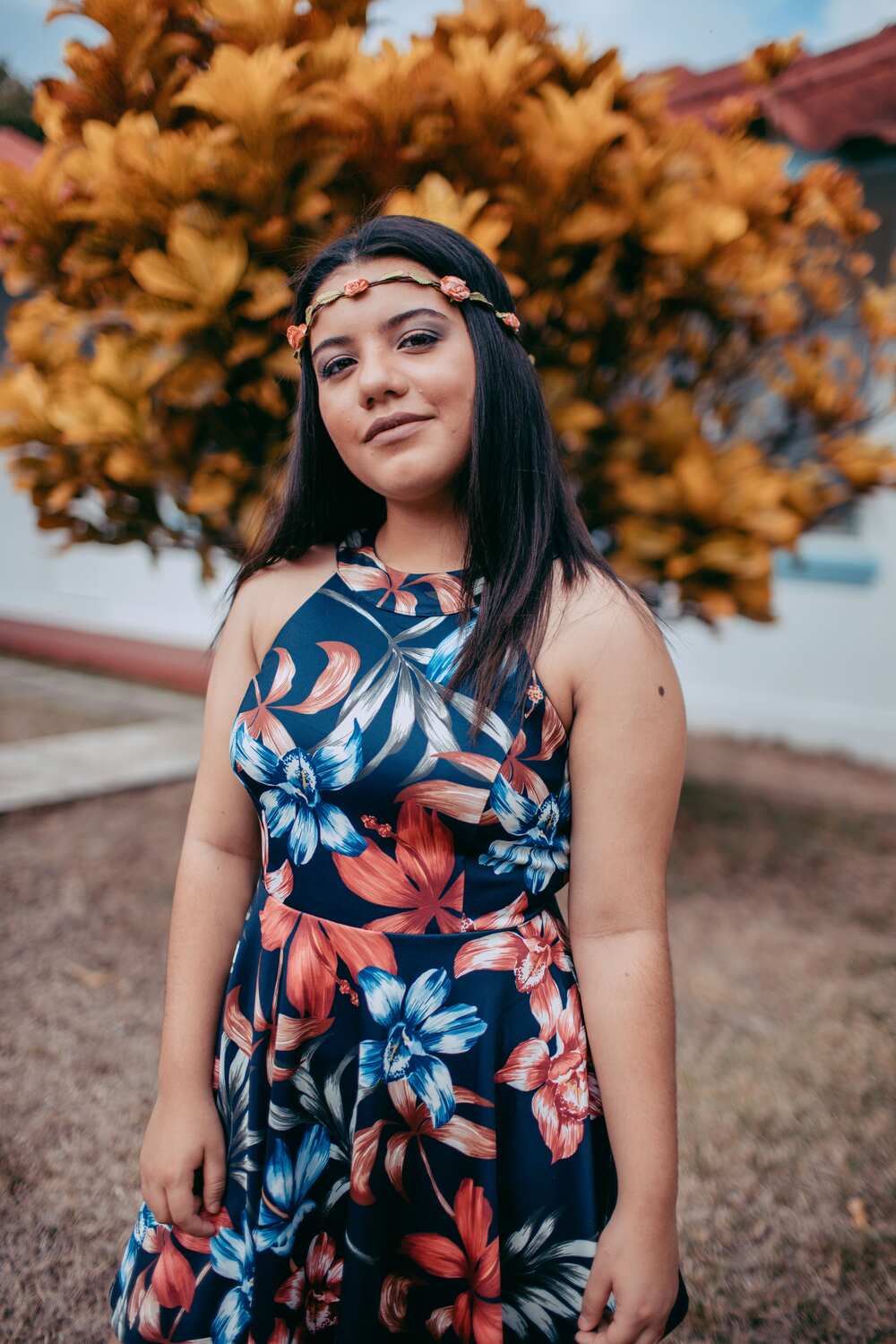 From the options listed here, this perfect body fit for a plus-sized body can easily be your favorite. That could be the case, especially if you love the blending mix of dark colors with a touch of bright floral prints.
This is an unconventional style for the Havana theme. However, it would be a perfect wear for a sunny date or during your summer vacation.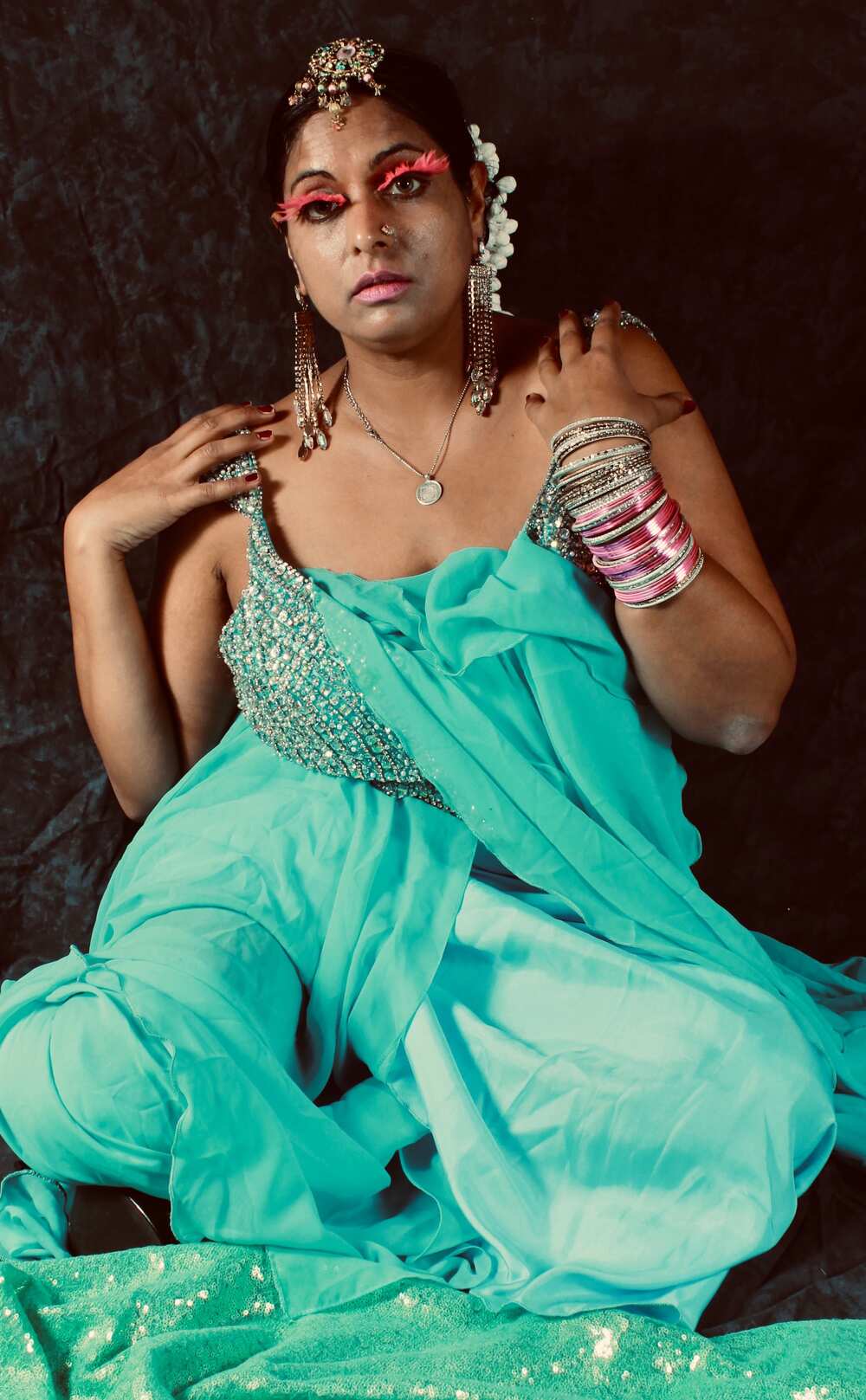 The above style can fit even the extra plus size. In most cases, going for this kind of outfit means you are fully comfortable in your body.
Havana outfit female pants
These outfits are not only about dresses and tops but also boast of an extensive collection of pants that you can try out. Here are some great examples.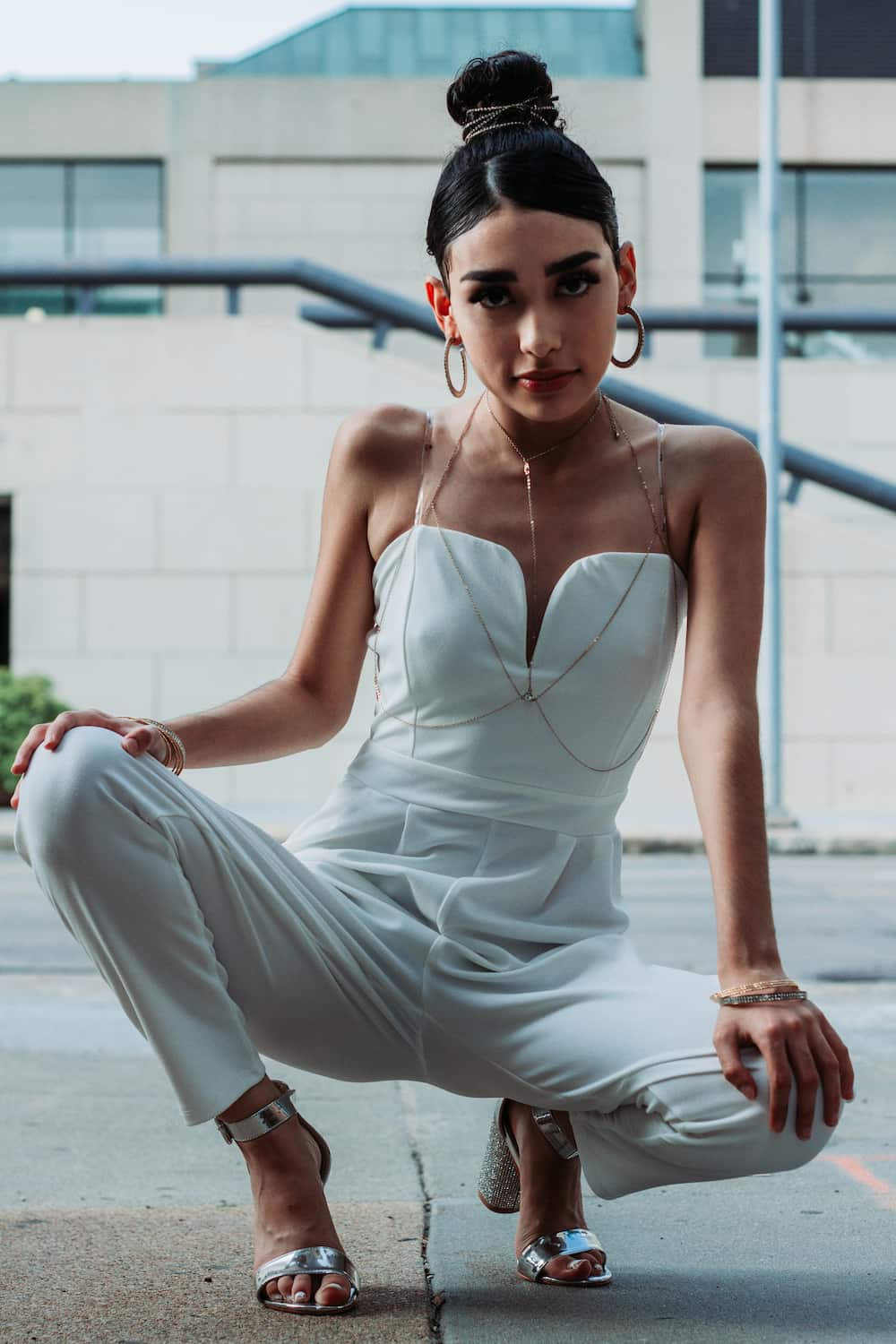 How much do you love white? This one-piece pant and top is a great way to showcase your class. Also, take note of the silver accented heals and the carefully picked accessories on the arms, ears, and neck.
How about picking red Havana pants with a matching Moana top? It is easy to wear and takes a few minutes to be ready.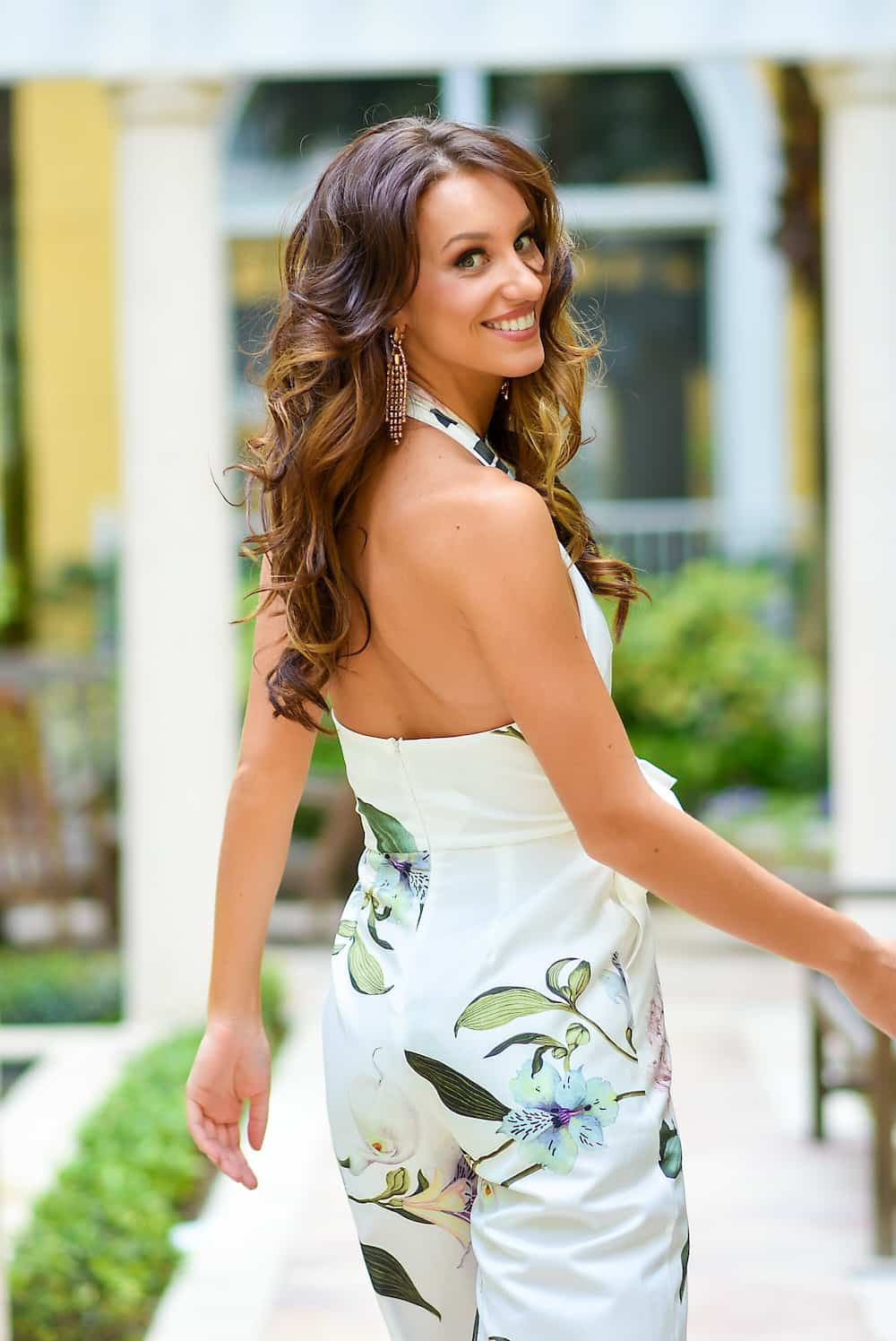 Bear back one-piece pair of pants with a floral print can be your favorite on this list. Does it fit your preferences?
Havana pants that come combined with tops is a trendy combination. Why don't you jump into the wave? The above navy pair can do the trick for you.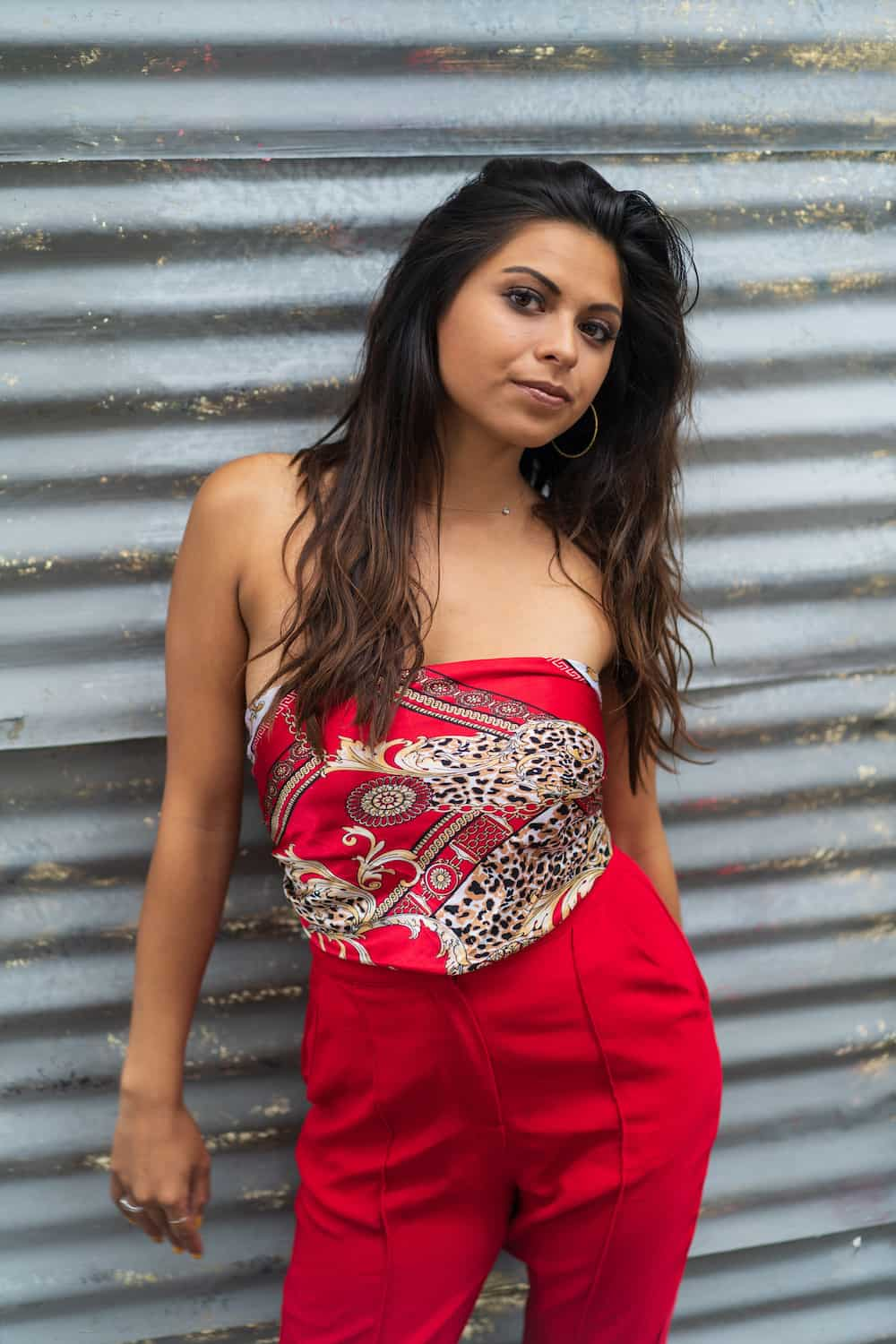 Sometimes you have got to pick an outfit based on your body shape. The above high waist pair of pants is a good example. Also, the strapless top with red as the base color is the perfect combination.
You do not have have to break the bank to look good. The above pair of pants will be great for a Havana night, and yet you can get them at a bargain. What you will choose a top will depend on what you like. The off-shoulder in the picture will be great, though.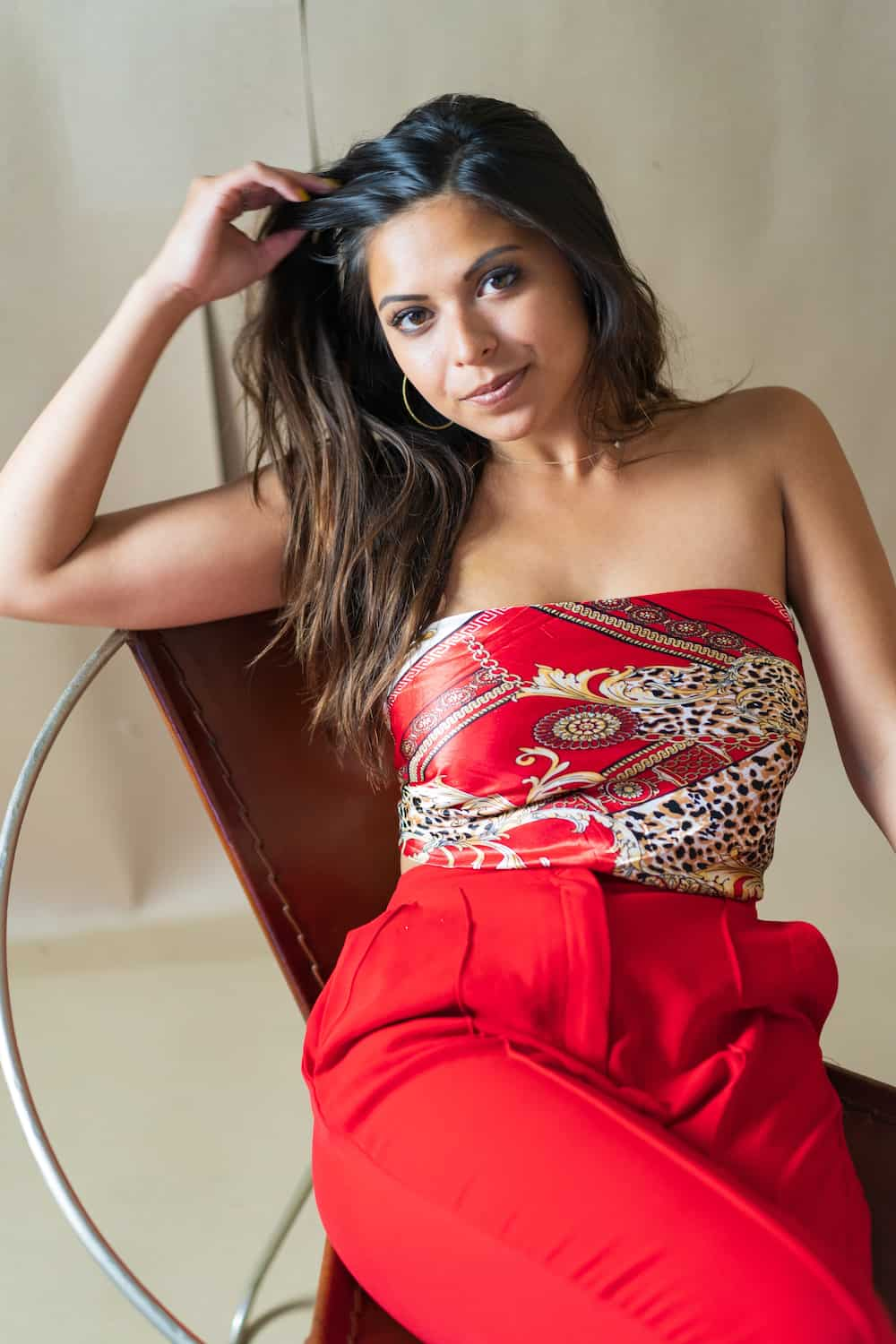 For the red lovers out there. A pair of red, comfortable pants and a strapless top will be a good outfit for many events.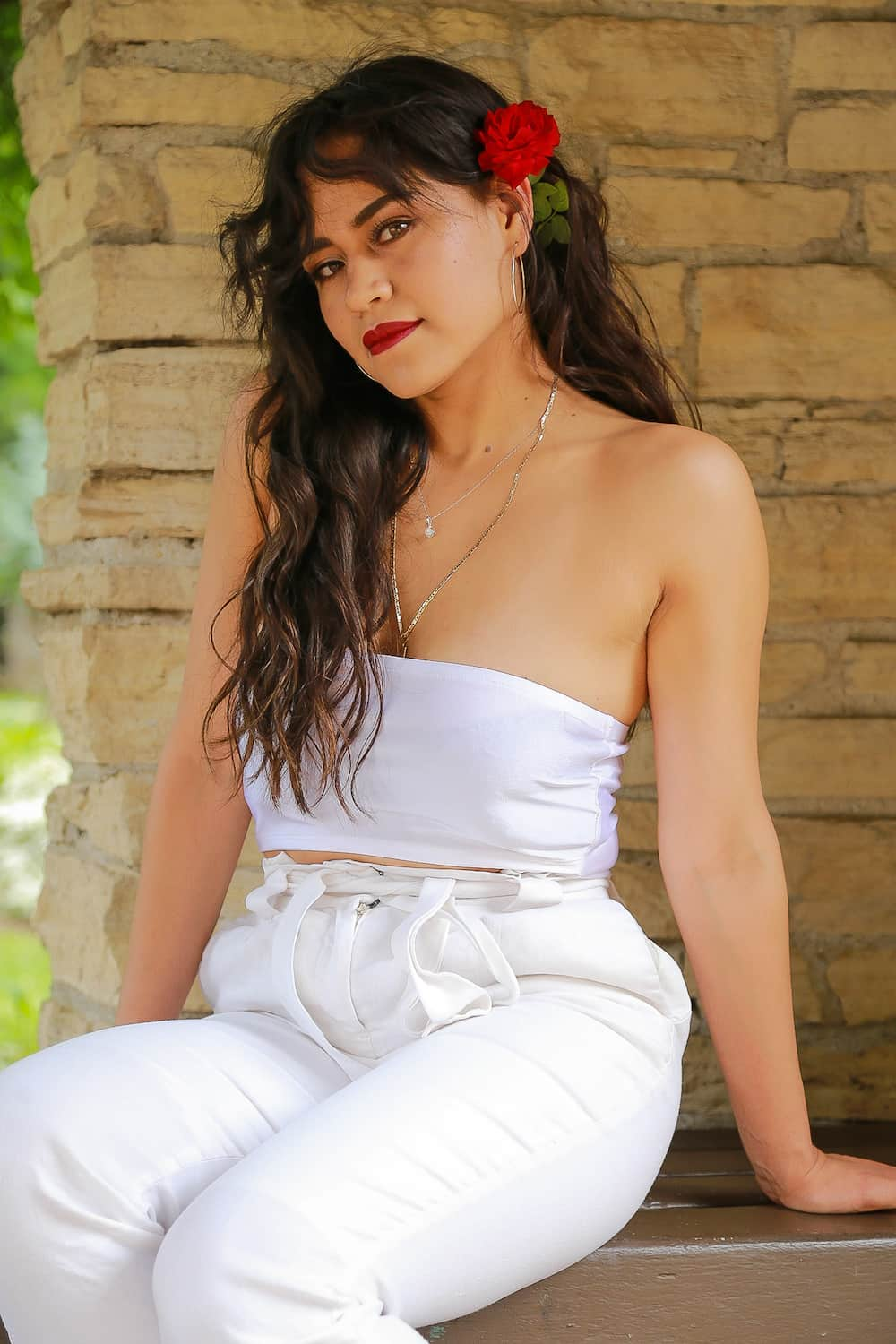 Are you comfortable in your body? Do you want to stand because of your outfit? If your answers to both questions were affirmative, then this combination of bright white is your go-to style. Also, the adjustable waist strap goes to make sure the pants feel comfortable.
Havana costume ideas
These costume ideas embrace the Cuba national costume culture. As such, a short walk in Cuba is enough to spot some of the dresses listed below. However, you do not have to be in Cuba to rock these styles. Jump into the Havana theme regardless of your location.
Free-feeling dress, color-popping, and stylish. All these things in one dress are enough to convince you to add it to your wardrobe collection.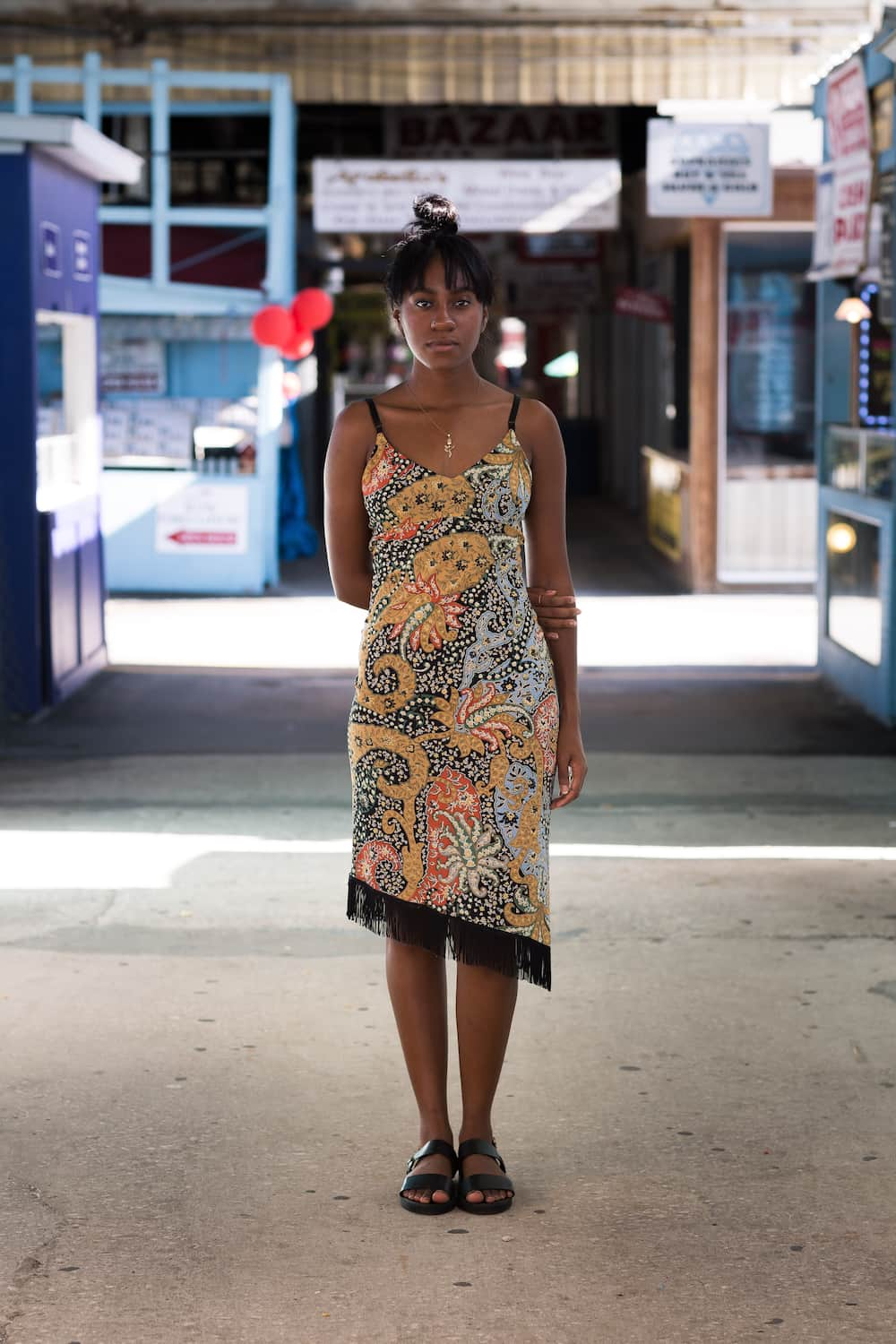 This is a classic Havana costume. It showcases most of the features that the original Havana dress was based on. You can easily spot this kind of outfit along the streets of Cuban towns and even in the outskirts of the city.
Who said you cannot rock a stylish and modern outfit that still pays homage to the original design of the Havana style? Note a point or two on how you can rock a fantastic dress to one of those themed parties in town.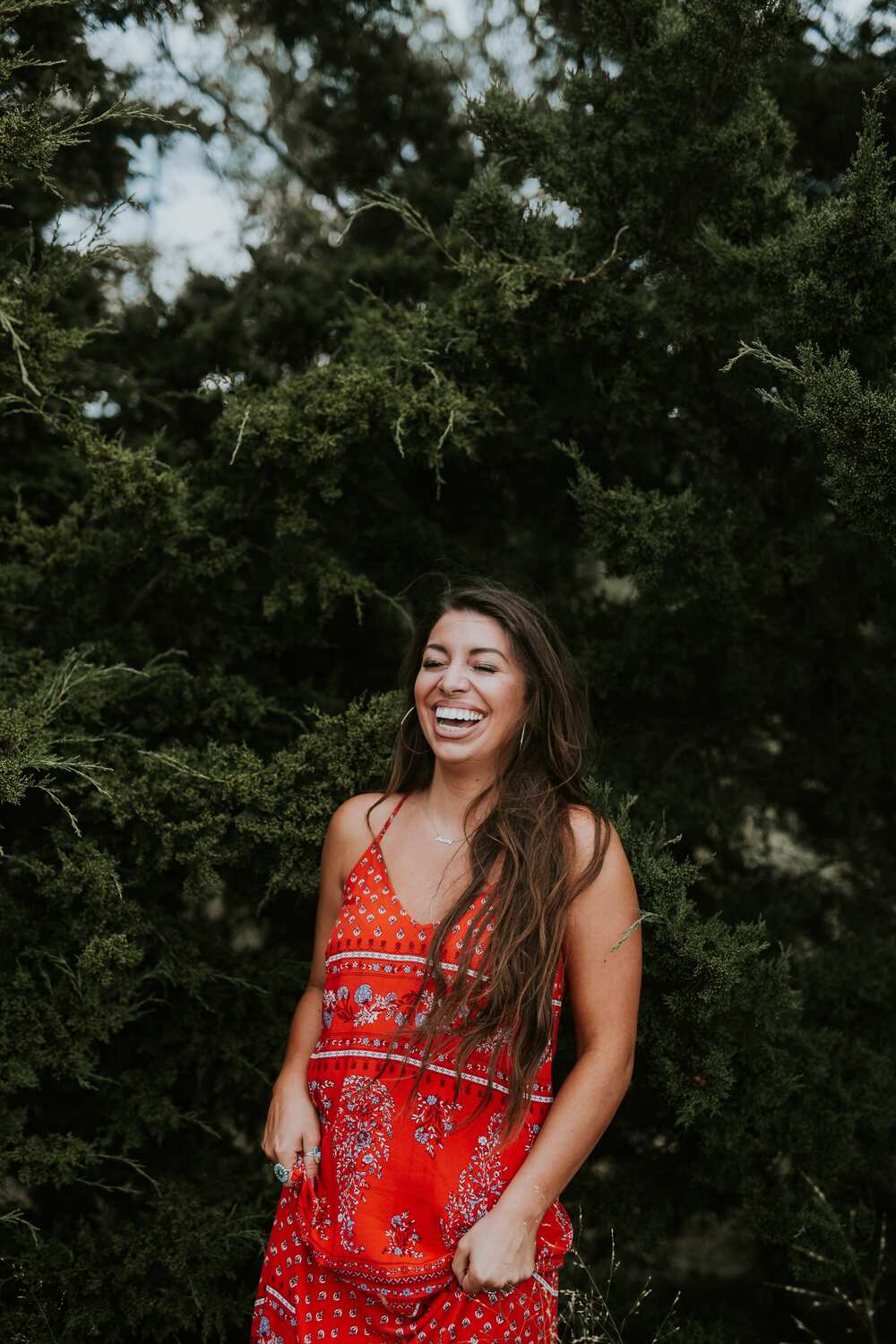 Everything about the above dress is what you would expect to find on the traditional Cuban dress. It is loosely fitting, has bright and colorful prints, and is a comfortable wear.
If you go to Cuba, you do as the Cubans do. The above traveller took cues from the locals and opted for a dress that resonates with the dressing code of the city.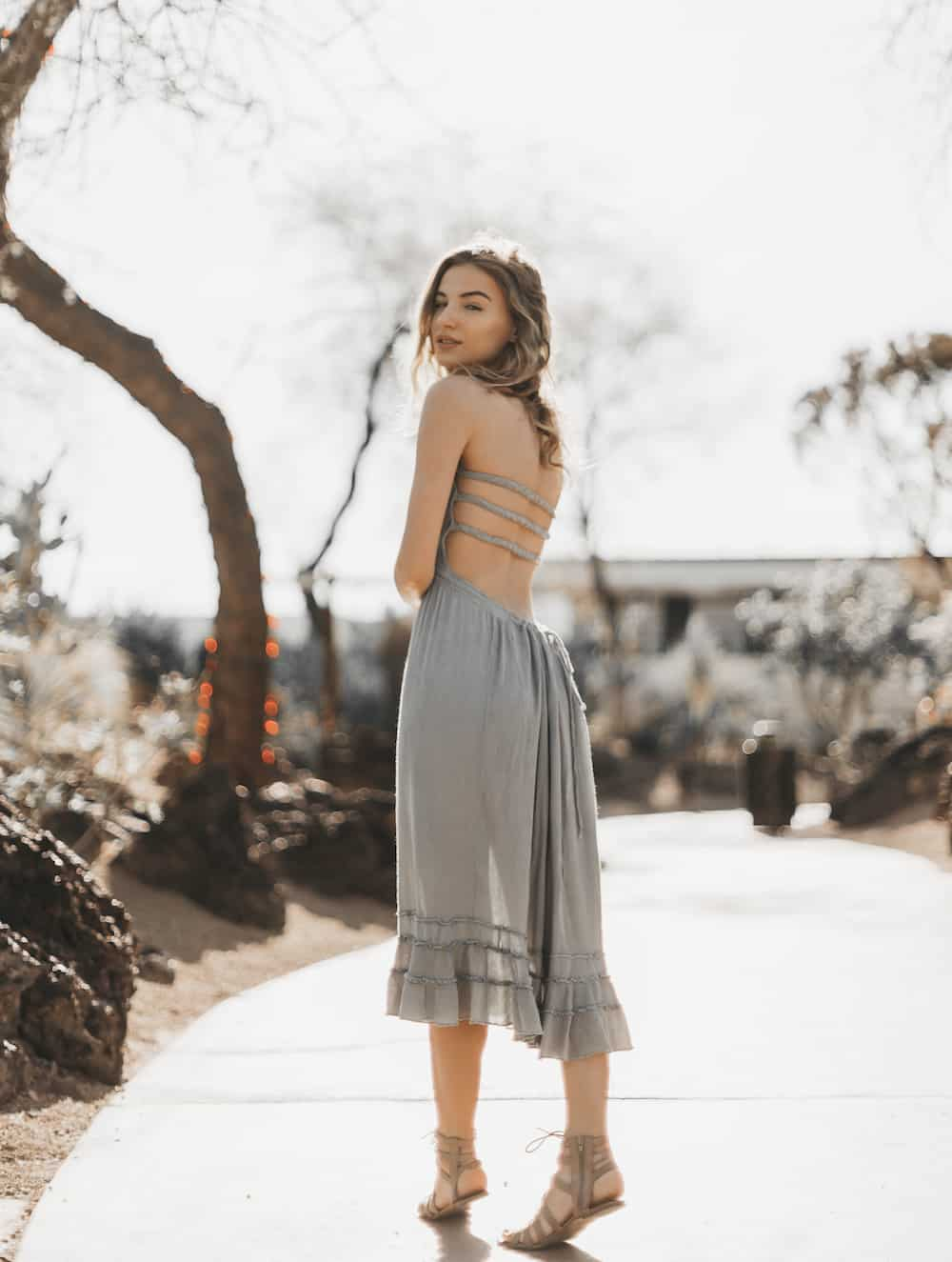 The greatness of a design style sometimes lies in its simplicity. Check out the above dress, and you will understand that statement.
That traditional Cuban kind of dressing can still be stylish. Note tips from the three ladies and how they picked their dresses.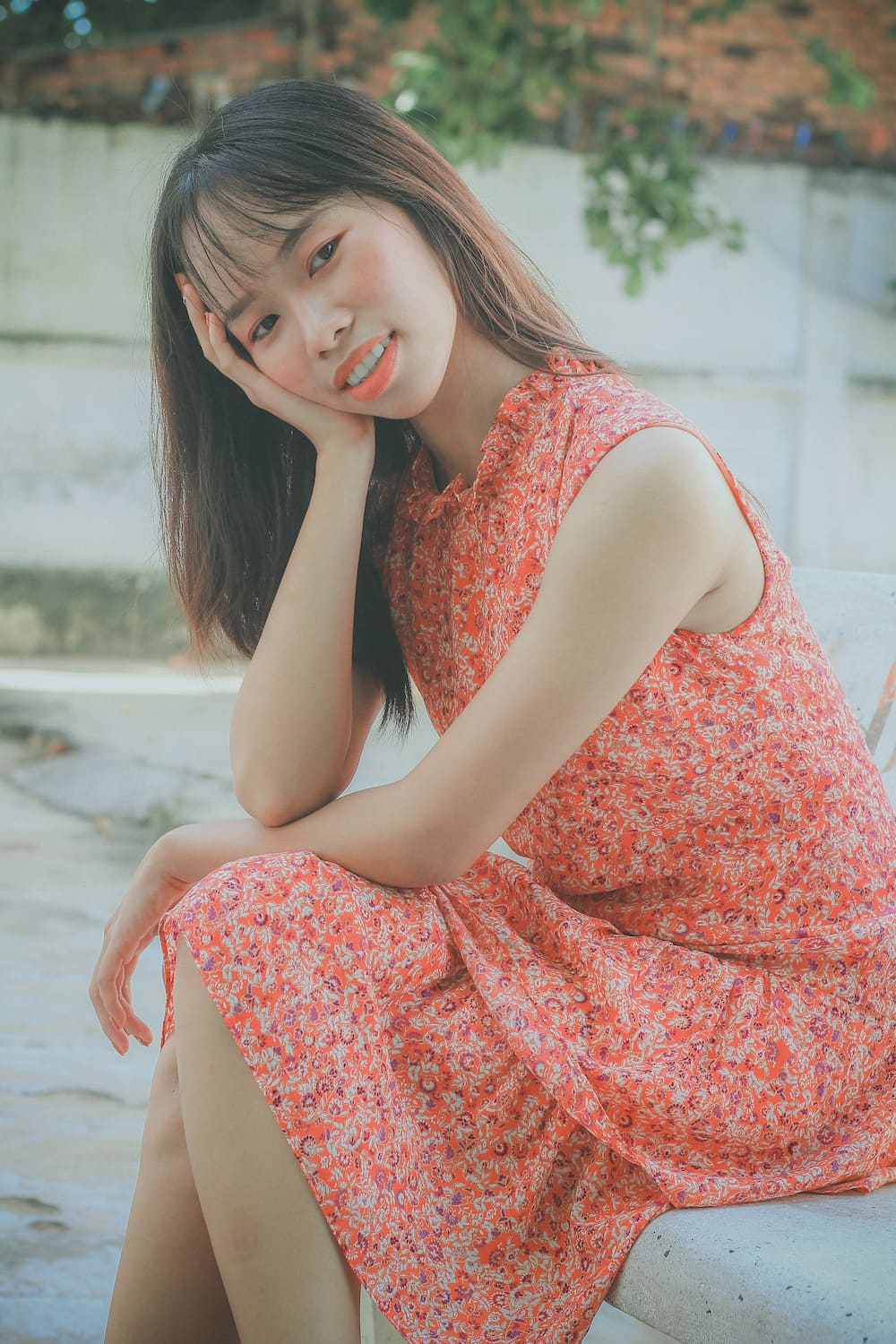 Truly girly and simple. You do not need to do much for this classic outfit.
This Havana outfit is easy-going. It has that casual feeling, especially if you are having a lazy afternoon at home or during your hotel stay for the weekend.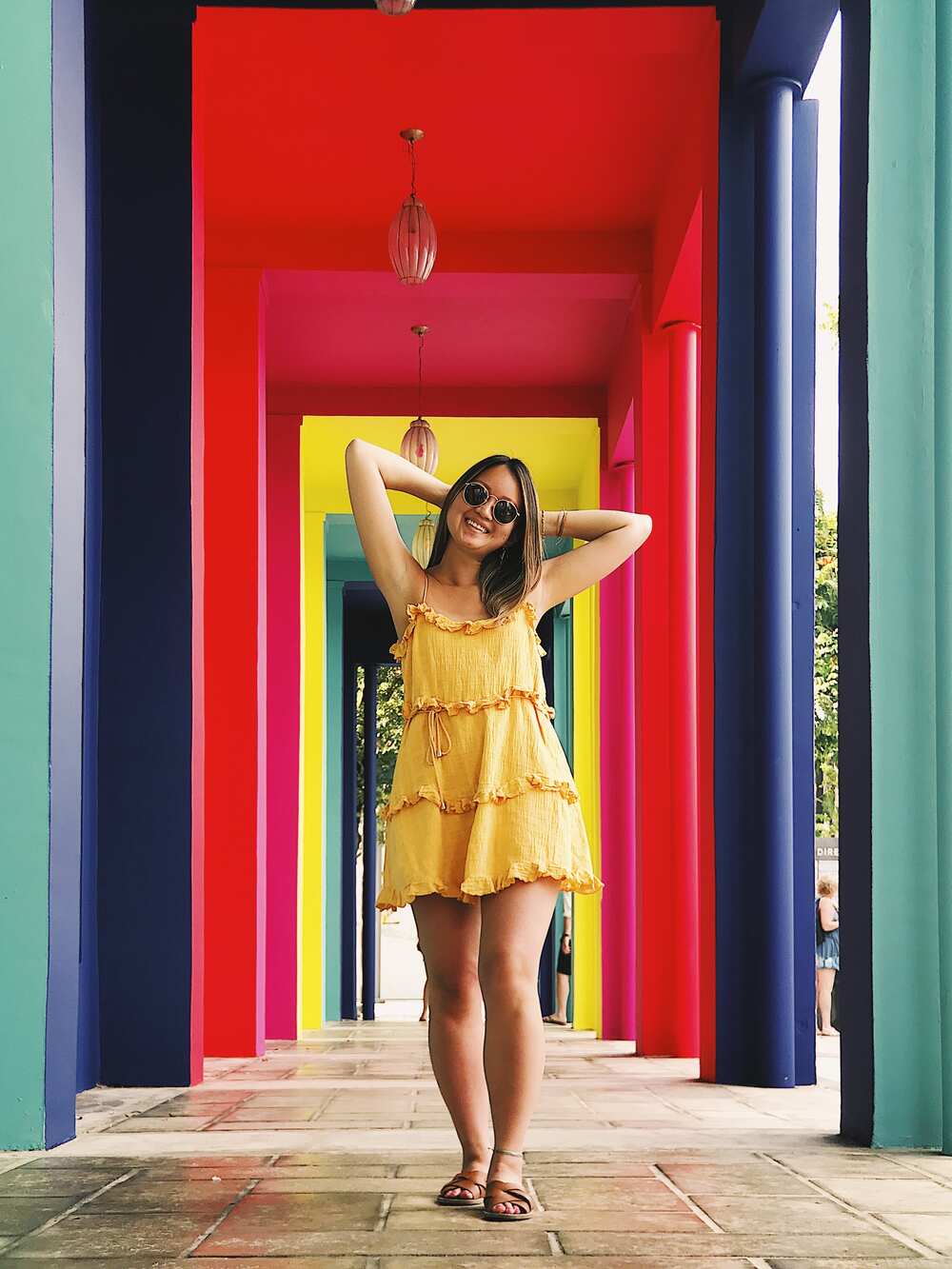 This is another girly dress that has been a common style in Cuba. You can get a yellow one or go another one in a color of your choice.
Meticulously designed and stitched to the T. If you love perfectly done dresses that resonate with your personality, then the above style will fit your need.
Which of the listed Havana outfit female ideas have you picked? The range is extensive, so you have got to identify at least one. Have fun identifying a style that resonates with your sense of fashion.
READ ALSO: Hair color for morena 2020: 17+ Top ideas (Photos)
Source: KAMI.com.gh