Bohemian outfit for men: 50 best ideas 2020 (photos)
Some people are inherently stylish. They easily express themselves through their unique style of dressing. For as much as stylish men can stand out by whatever they pick from their wardrobes, you can also learn how to make a fashion statement by using available ideas. If you are curious on how to impress through your sense of style, start with the bohemian outfit for men.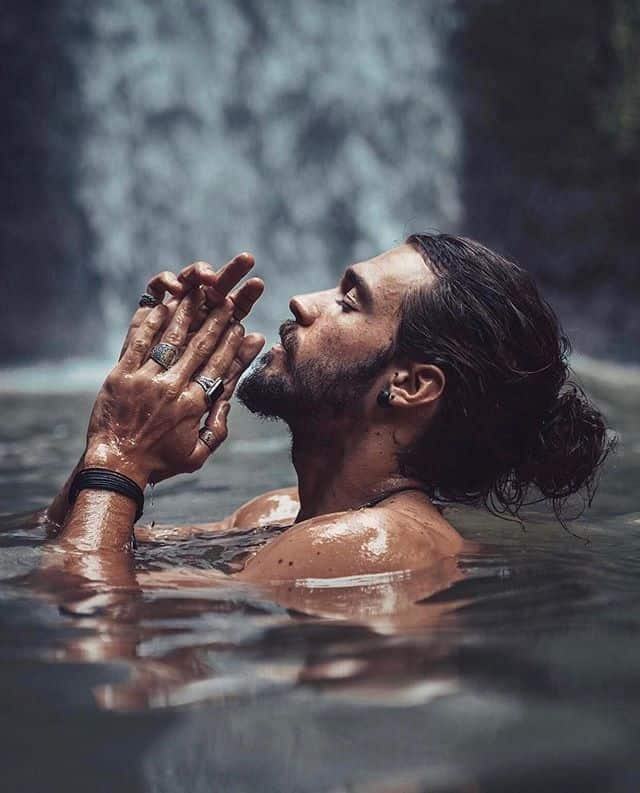 Before you get started though, here is the bohemian meaning. The term refers to an artistic person who, for the most part, is socially unconventional. As a boho, as some people refer to them, you create and follow your rules. That approach to life also translates to the style of dressing. It is easy to spot a boho because they tend to lean towards bold and expressive colors and patterns.
Simple bohemian outfit for men
Bohos are all about that free spirit. What better way of expressing themselves than going the simple way? Here are examples of simple boho attire for men to inspire you.
Pulling off this look is as easy as it gets. You only need loose-fitting boho pants and go for a nicely-fitting t-shirt and you will be good to go.
If it is hot, probably during summer, and you still want to rock a simple bohemian costume, why bother wearing a t-shirt?
Although this look is simple, it is subtly stylish and you might want to take your time to have everything this man is wearing. You cannot help but notice the earrings, finger rings, bracelet, and watch.
Rocking a bohemian theme is not all about the color-popping clothes, sometimes the trick lies in the accessories. This beaded necklace is a classic example.
This style speaks simple to the core. You just need to get a shirt coat with a pant that matches in color and you will be done.
The simplicity of this style of choice is in the rings. It would take you some time to collect similar rings, but once you have them, it will only need you a couple of minutes for you to rock the denim shirt and put on the rings.
This boho dressing is recommended for you if you want to jump into the bohemian attire bandwagon. You just need a similar shirt, but you can also consider other printed symbols.
Here is yet another recommended option for new bohos. What makes this style noticeable is the v-neck shirt and the tightening string. Instead of the dark brown one, you can go for a colorful option.
What more do you need to make that simple boho statement than going for a color-stripped shirt and a pair of jeans? That is it. That is the mood you might want to consider for this coming weekend.
For some, you might take the term simple as lazy quite literally. True to that, the above style has lazy spelt all over it. You will not need much effort to pull off this kind of look.
Summer bohemian outfit for men
As always, summer presents the perfect time to try out different dressing styles. For the next summer season, how about you go the boho way? Do you want some inspiration? Here are nice ideas to try out.
Rest assured you will turn heads with this color-filled look. For a hot day, it is a good option because of the lose-fitting shirt and the vest that give maximum aeration.
Here is a good example of a semi white bohemian outfit for men. Everything about this style is head-turning. You might have missed it, but it all starts from the well-built body of the man. After that, there is a watch and a necklace to complement the look.
In this list of ideas for what you can wear during next summer, none is more summer than this look. The long shirt is unbuttoned but still gives enough cover as he walks along the beach. What about the boots? He will not have to worry about the sand getting in the way of his nice walks.
Summer is all about loosening up. That has been the theme all through here in this collection. The above loose shirt without buttoning up is no different.
It is a guarantee that you will be comfortable in this pair of crochet pants. Noticeably though are the crochet patterns that give the pants the much-needed details for it to stand out. In addition to that, you cannot go wrong with a lose-fitting shirt so that the heat does not bother you.
Elegant bohemian outfit for men
At the beginning of this piece, you probably did not think that you can rock any of the original bohemian outfit for men and still remain elegant, right? Anyway, you were wrong. Here are some nice examples of elegant bohos doing their things unbothered.
Boho styles do not always have to be over the top. The above style is a good example. From one point of view, it a calm look without too much going on. However, you still consider it a bit extra because of the rolled-up sleeves and sweatshirt underneath the thick shirt.
Here is another idea for rocking a boho style without having to do it so loudly. The choice of shirt and jacket is crucial though. You have to get it right to subtly stand out.
You will definitely draw quite a lot of attention from non-bohos if you go for this style. Not many people are used to seeing men wearing a long net-like shirt on the streets. The color-matching in this style is also on point.
It is all about a pair of sports shoes, jeans, and a nicely-fitting shirt. That is it. To stand out though, you need a shirt with lots of popping colors or patterns.
You cannot help but notice how the choice of shirt perfectly complements the tattoos. Still, the added accessories made this style complete.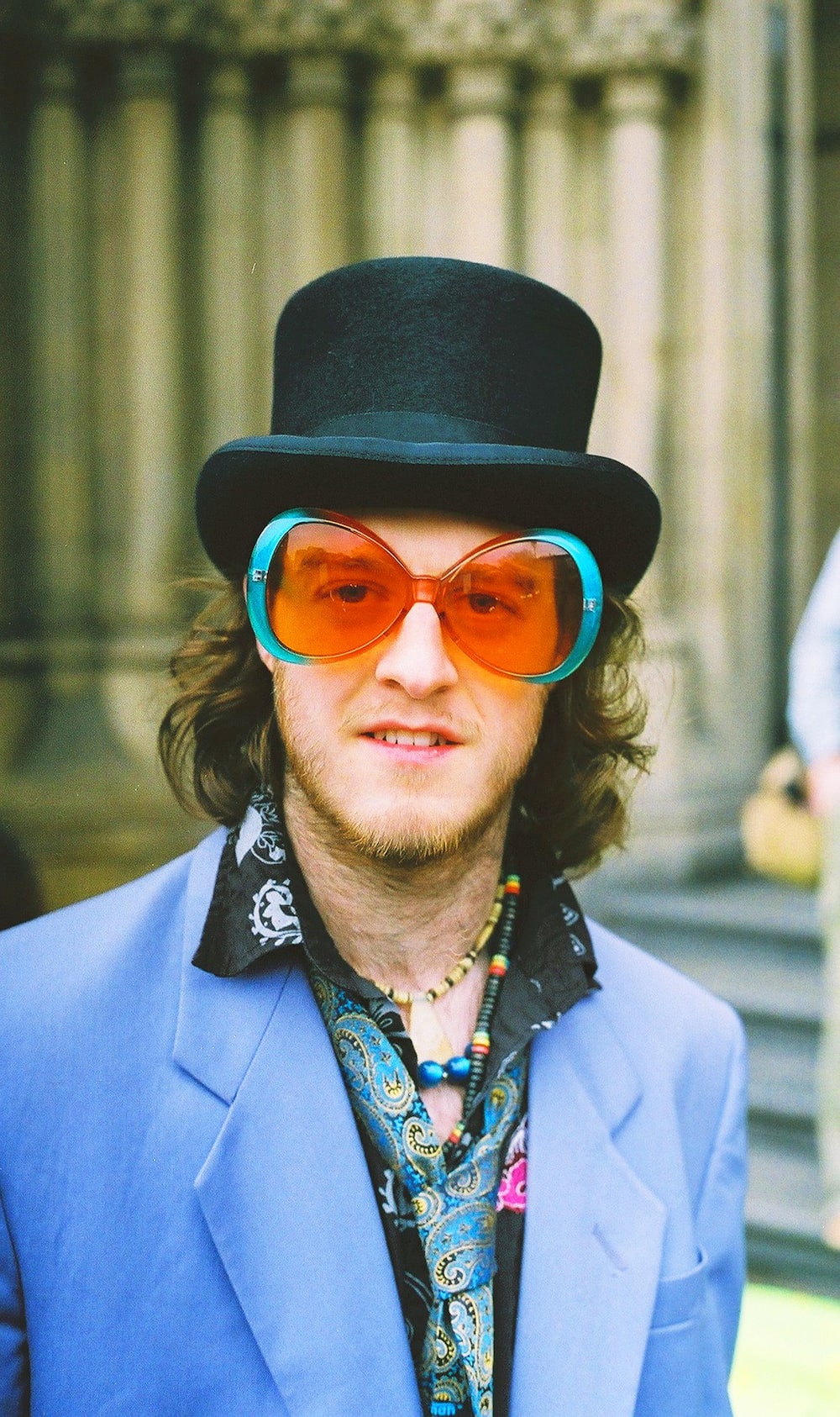 For starters, pulling off this look can be a bit daunting. On the other hand, seasoned bohos will easily go for this style especially if they want to a bohemian themed party look.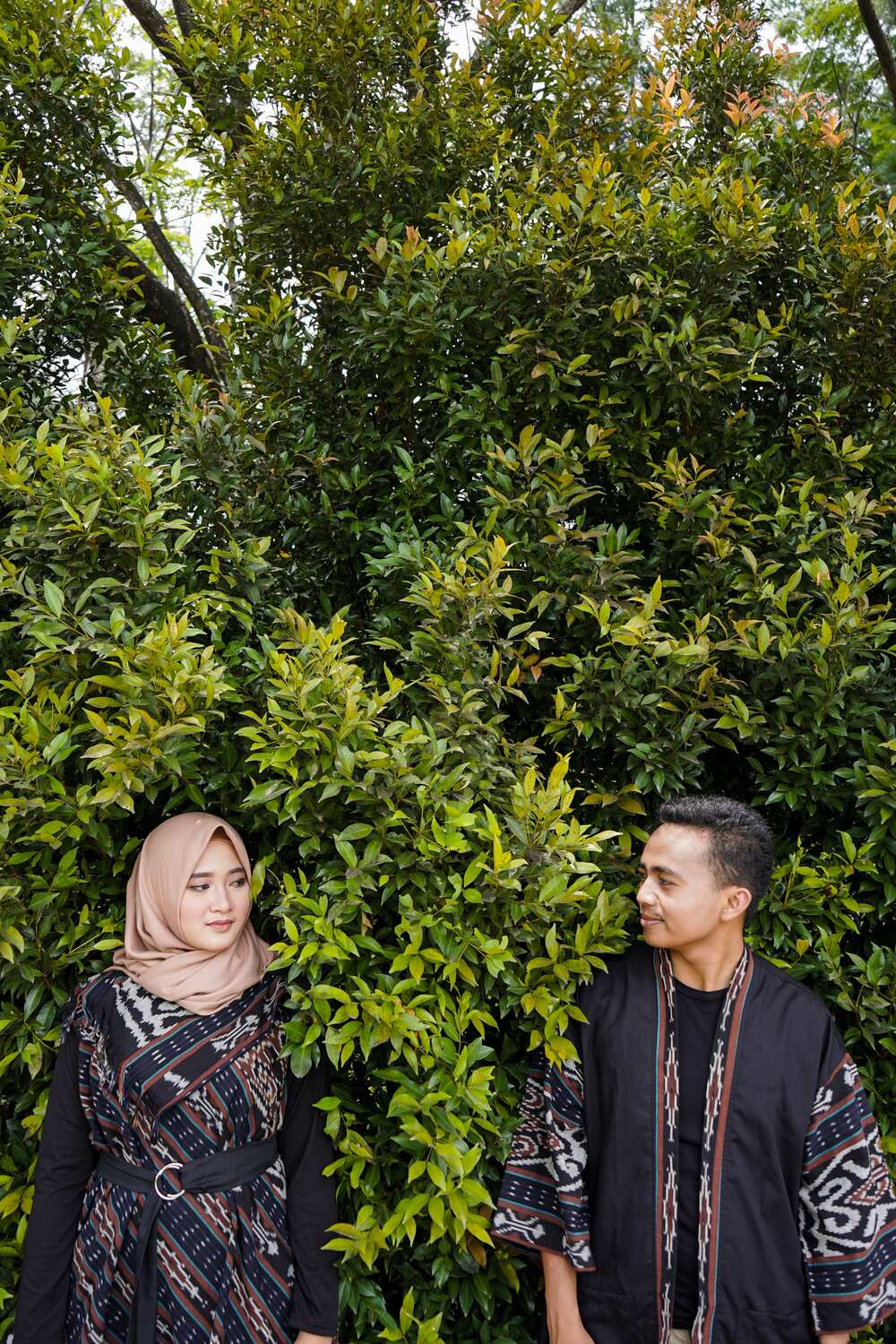 If you are feeling that boho spirit, there is absolutely no problem bringing along your partner. That idea is no strange for bohemians when it comes to weddings. There are quite a lot of boho themed weddings where the couple wears matching bohemian attire.
The one thing that stands out the most in this photo is the brown theme going on. He has managed to balance all the things he has worn. The vest, necklace, earrings, headgear, and nosering.
How about a distinctively long coat, rugged jeans, white t-shirt, and sunglasses? The complete style is an amazingly elegant look.
This is a nice bohemian outfit for men pinoy option. In case you want to change up a few things in this look, be sure to get it right when it comes to the color combination.
Casual bohemian outfit for men
For bohos, their wardrobes do not have to be complicated. Most of their attire options may seem casual.
Who said you cannot rock a boho style as friends? The above photo proves it otherwise. You and your friend can pull off the above look with just a bit of planning.
Rugged jeans? This is an easy option for many bohemian men. I mean it is simple, it is casual. You do not have to put in so much thought into it.
Lazy afternoons call for lazy dressing. In this case, it is about going casual with your choice shirt. It got to be a bit loose, not fully buttoned, have a couple of necklaces, and a pair of sunglasses.
Can you get any casual than this? I bet not. You just need to keep it simple, but still, make it expressive. As a boho, you will not have to think twice about rolling up your sleeves and pants. The accessories also have to stand out for you to make a dressing style statement the pictured man.
A shirt with a pattern of your choice is another idea you can opt for if you want to remain casual and still let your boho spirit speak.
This is a perfect weekend casual wear. Find all the attire that the man is wearing and make it your next weekend attire.
Bohemian outfit for men pants
There are quite a lot of options when considering pants for boho dressing.
This pair of pants is usually an easy option for both men and women.
If you are not into pants with lots of patterns, you can also consider a pair like this with a solid color. Go for you color of choice though.
You will definitely send tounges wagging with this pair. That level of sagging is quite noticeable and you will surely turn heads. The good thing is, that is how bohos love to express themselves.
Your choice of pants does not have to be over the top though. The above photo is a good example.
Bohemians love color and the above pair of pants are perfect for weekend out or a party.
This is a two-in-one kind of style. While bohos will easily consider the pair, it also brings out that retro and vintage feel.
For most people, these pants will come out as someone who is experimenting with their style of dressing. On the contrary, bohemian men will find such a look within their comfort zone.
Up to this point, it is clear that when it comes to pants, there are no limits for bohos when it comes to the design of pants. It is all about standing out.
Here is another perfect example of letting the boho spirit flow through to your partner. The pattern prints are quite striking, but look very nice.
How about a crochet pair of pants? You can opt for this pair especially during summer or when spending some time along the tropical beaches.
Bohemian outfit for men shorts
Besides long pants, there are also options for shorts.
These short could easily pass for a normal pair, but what makes them stand out are the glued beads on the pockets slots.
These pair of shorts seem perfect for a relaxed time during your vacation. You have got to love the pattern print though.
Nice and easy. Bohemian shorts can also be simple and have a solid color.
Do you have a pair of rugged jeans? If so, you can easily convert them into this pair of shorts by cutting them off.
Matching colors and patterns on your shorts and shirts are a good combination.
Bright-colored patterns can also do it for you when picking a pair of shorts for a bohemian style. The patterns can be in any shape you prefer.
How about a nice blend of colors fading into each along the length of of the shorts? The above photo is a good example.
Another example of popping colors on your shorts for a boho style.
The above examples and ideas of bohemian outfit for men show that this kind of dressing is all about expressing how you feel without holding much back. No matter how crazy the style looks, you can still pull it off and leave heads turning. Is there any style you have picked that you want to try out right away?
READ ALSO: Coachella outfit for men: Trending in 2020 (photos)
Source: KAMI.com.gh