How to apologize to a girl
Building a relationship is not a song singing. Communication takes a lot of energy and time. Life is unpredictable and not as smooth as one would like. Often, boys hurt their girls, and not everyone can muster the courage to ask for forgiveness for their loved ones. For some reason, young people believe that only henpecked is capable of this. Dear men, remember that a strong man is not one who shows off his masculine ego, but one who is willing to admit guilt and do everything possible to save a relationship. Read how to apologize to a girl.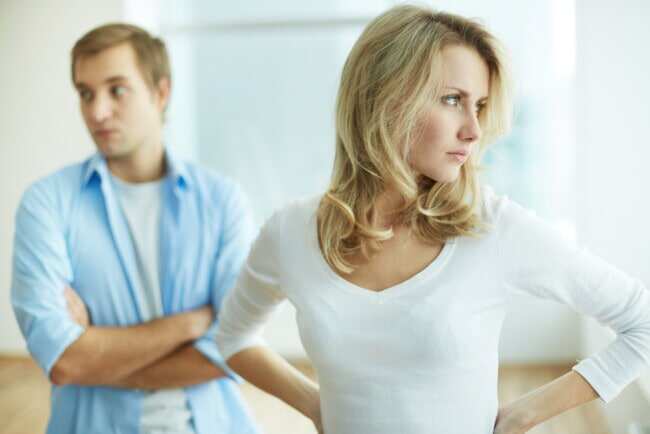 Compliments to girls
Girls are more emotional than men. They can live through a quarrel for a long by scrolling through their heads hundreds of times. The judgment about whether to forgive or not is influenced by the opinion of parents, friends, honor, or self-love. Be sure, there isn't a situation where it is impossible to obtain an apology from the girl. Everything depends on persistence and desire to achieve positive results.
How can I apologize to the girl?
There's nothing complicated about that. Obey certain rules and listen to your heart:
Give the girl time to calm down. Don't rush into apologies, or you can get a hot hand.
Try to avoid apologies via social media. Of course, it will be nice for the girl to get a picture, audio or video recording from you, but there is a risk that the loved one won't take it seriously.
Show its significance. Tell us about your plans for the future, where you two are. How can she be offended if a man is ready to put the world to her feet?
Write a letter. Don't search for prepared phrases on the internet: a young girl may think you don't want to spend time with her. Don't rush - think carefully about the text, write words of love and compliments, because she is the best, she is smart and beautiful. Isn't she?
A loved one's letter could be signed with the words: "I apologize for offending you."
If you sing well or play guitar, then it's a sin not to take advantage of it. Compliments or love words from a song will melt the heart of any snow queen.
No one canceled the flowers. This may be banal, but what girl doesn't love flowers?
Be original: ring the radio, write an apology on a banner or leaflet, turn on your imagination.
Gifts affect girls in the same way as honey affects a bee. Here you already choose both the gift and the method of its delivery.
Read also: Sweet things to say to a girl that you like
Apologies: warm words to a girl
Before apologizing, one must understand the reason for a loved one's distress. It should be remembered that not all wrongs are forgiven easily. If the boy was late for a date or ignored a joint plan, a romantic evening or cinema may help to improve the relationship. It will be difficult to get an apology when a beloved person has been gone for days - not answering calls or texting messages, not calling, and ignoring his partner.
How do you make a proper apology to a girl?
In this situation, a reasonable explanation is needed to justify your actions. You may have had a broken phone or an unforeseen event. Whatever matters, do not lie and shy away from the answer: girls feel lie. Say warm words to the girl: " my love", "honey", "star." Kind words show the warmth of the senses, raise the mood, since with the help of a diminutive-affectionate word you can establish a connection with a person. Tell that you regret it and next time you would try to avoid such situations. Bear in mind that when you promise, you agree that history will not repeat itself.
How can you ask for forgiveness when guilt turns out to be serious?
For example, adultery or abuse, or the forgetting of a major date, sweet treats don't help. Put yourself in the shoes of your loved one and try to understand what she was feeling at the time. You must prove to the girl the sincerity of your feelings and intentions. The ability to ask for forgiveness, just as forgiveness, is great art. There is nothing wrong with feeling timid. If a person is not experiencing these emotions, he does everything on the machine, and his falsehoods are noticed. So:
Don't make impulsive decisions under any circumstances. Consider and decide how and when to apologize.
Be honest. An apology will help to rebuild trust and prevent a breakdown in relations. A genuine apology would renew communication and reduce embarrassment between the parties.
Take action to address the underlying problem. It is not enough to say, "Excuse me." Identify and eliminate the cause that led to the conflict.
When apologizing, remember that the offending party needs time to digest the information. Be prepared that the loved one will not listen to you or will spew out anger and resentment. Your challenge is not to back down and find a way to be heard. Learn to hear your loved one, don't ignore her pleas, don't let them hurt you, and then you won't have to think of an apology for a girl that's nice. We hope our tips "How to apologize to a girl" helped you. Love and appreciate each other!
Read also: Deep love messages for him if your beloved is far away
Source: KAMI.com.gh