How to play Color Switch on your devices
If you are a sucker for addicting mobile app games, then you might have heard about Color Switch. Although the game is fun, one must have so much patience because sometimes you are going to have to wait before you can get through the next obstacle. Some obstacles or levels are easy, but some are pretty hard to get through. Are you excited to learn more tips and tricks on how to play Color Switch on your mobile device?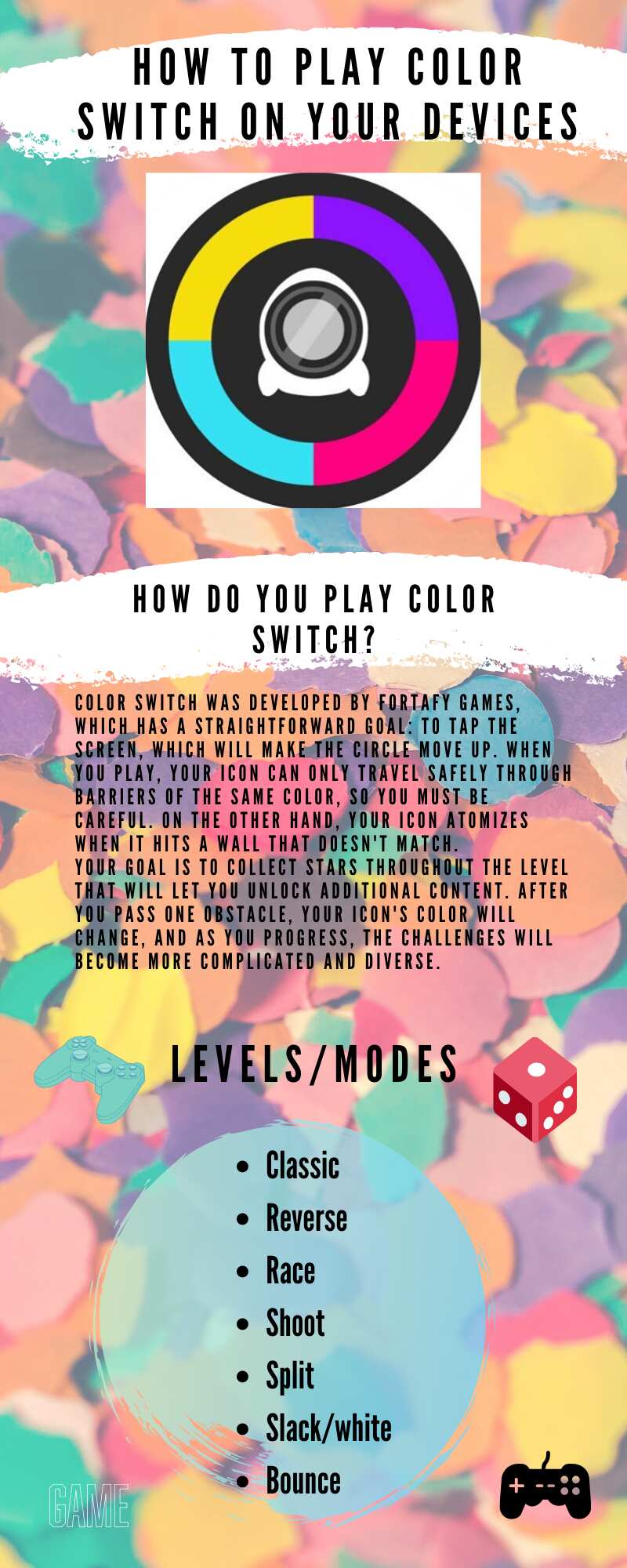 The mobile game relies on a screen-tapping. You just simply tap to alter the state of the bouncing ball to navigate your control cursor through an increasingly intricate maze of obstacles without hitting the walls.
How do you play Color Switch?
Color Switch was developed by Fortafy Games, which has a straightforward goal: to tap the screen, which will make the circle move up. When you play, your icon can only travel safely through barriers of the same color, so you must be careful. On the other hand, your icon atomizes when it hits a wall that doesn't match.
Your goal is to collect stars throughout the level that will let you unlock additional content. After you pass one obstacle, your icon's color will change, and as you progress, the challenges will become more complicated and diverse.
The game has dozens of modes in which you can choose from. If you want to mix up your playing experience, you can try out some of the levels/modes we listed below.
Classic - In the game's classic levels, each tap of the thumb propels your icon upward.
Reverse – You will start at the top of the course and work your way down—with gravity fighting you the whole way.
Race - In these levels, you're racing against the ghosts of other players, like in the time trial mode of Mario Kart.
Shoot – In this level, you will need to aim to fire your balls at others that match.
Split - Here, your icon travels up at a steady rate, but each time you tap, you can split it into two pieces to dodge an obstacle in your path. Press repeatedly to avoid a long line of barriers; pressing and holding won't work here. Be sure not to stay split so long that you miss the free stars along the way.
Black/White - This converts all the app's traditional colors to black and white, which seems like it should simplify matters. Instead, there's a certain cognitive dissonance at play: After a dozen challenges that rely on you sending your icon through a matching color, the Black/White mode wants players to send a black ball through white space and vice versa. Hitting obstacles of the same shade will end your turn immediately.
Bounce - This mode turns the classic game mechanics on their head, almost literally: Instead of traveling up and down, you spend your time bouncing back and forth between the walls on the left and right sides of the screen. Try to hit only the panels that match your icon's color until one side finally becomes the finish line. In this mode, you have to dodge the top and bottom of your screen.
How do you win a Color Switch?
Playing the game might sometimes be frustrating, mostly when you play with your competitive side. If you are determined to have the Color Switch highest score, then take note of the following tips, or Color Switch cheat for your next game.
First, you might want to consider turning the music off. Honestly, Color Switch has one of the best soundtracks we've heard in a mobile game of this kind, but, it can be distracting. The upbeat sounds can cause you to get into an uneven groove with the beat, which could lead to you tapping your next move far too early or late.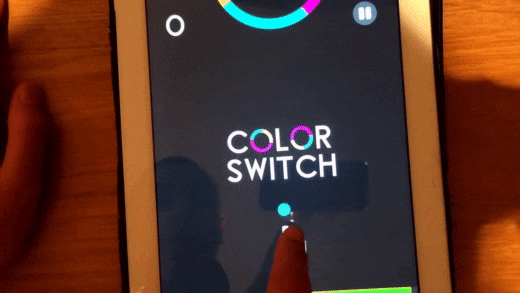 Next, we encourage you to use simple play tokens or icons. The whole point of the game is to collect stars to buy new, fancy logos to act as your avatar, but sometimes, the fancier the icon, more prone it is to clipping the edges of an obstacle as you pass by.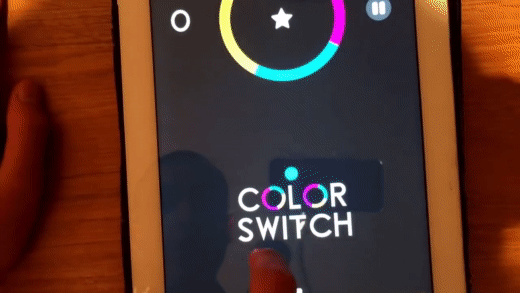 One of the keys to winning the level you are in is to be patient. Sometimes you're going to have to wait before you can get through the next obstacle. Don't sweat it if you find yourself pausing with each jump, waiting a few times for the next obstacle to line up just perfectly.
This is a great way to get an idea of how you should move forward, and it allows you plenty of time to take stock of the situation.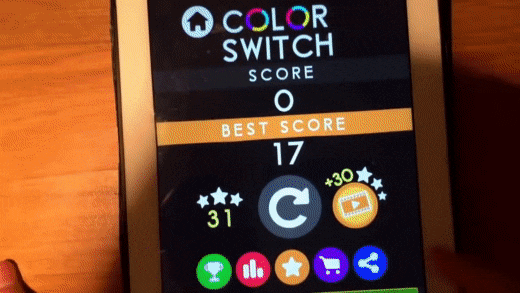 Another trick that could help you gain a high score is by pausing the game. There's no time limit in the game, so why not make use of the pause function? If your fingers or hands are already sweaty or getting numb for playing for hours, you can always turn the game on pause.
The obstacles aren't going anywhere, and you may just need a break from the colorful moving shapes that make up the game's puzzles. Sometimes coming back to it with fresh eyes can prove to be your most fantastic move.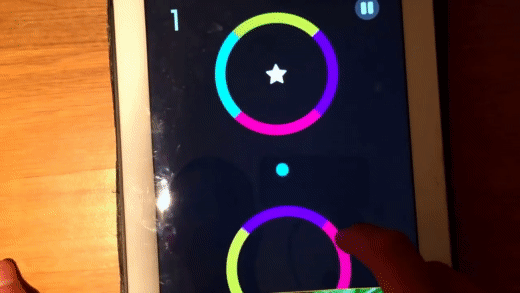 Lastly, it would help if you were not afraid to fail. You can always try again if you fail, so there's no harm in making a mistake now and then. It would be best if you also tried out some challenge modes to help you experience the game in even newer ways.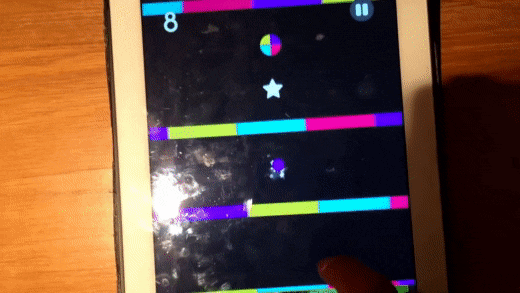 Additional tips
Don't try to memorize the level.
While the general layout of the levels will remain the same on restarts, your original color or the starting state of the level's barriers may not always be the same, so it's impossible to just time out a specific series of taps.
Pick a thumb and stick with it.
You might think, either to save yourself from the inevitable carpal tunnel syndrome or to mix things up, that switching to your non-dominant thumb or an index finger is a good idea, but it's not. You need to pick a thumb and stick with it.
Practicing in this style will help you learn to dodge obstacles and consider the consequences of color switching buttons without having to worry quite as much about the timing side of things.
Take advantage of the freebies.
Complete the random daily challenge level to get a bunch of stars. There's also a twice-daily lottery on the home screen where you can spin a wheel for an unexpected chance at a load of free stars. Finally, you can rack up 30 stars at a time by volunteering to watch a longer video ad.
Now that almost everyone has a lot of time (because of the quarantine), people are looking for some ways to ease their boredom. If you are one of them, why not start playing Color Switch online game, and have some fun.
READ ALSO: How to play Mobile Legends on PC: Explaining step by step
Source: KAMI.com.gh