Retro outfit: trending in 2020 (30+ photos)
Fashion styles change from time to time. It evolves from long dresses to mini-skirts to wide pants; it is a never-ending evolution of clothes. Fashion styles from the past decades are back with fervour, especially the 90's retro outfit for women. As the trend takes over, we can learn new and exciting ways to mix the vintage trends into our more modern wardrobes.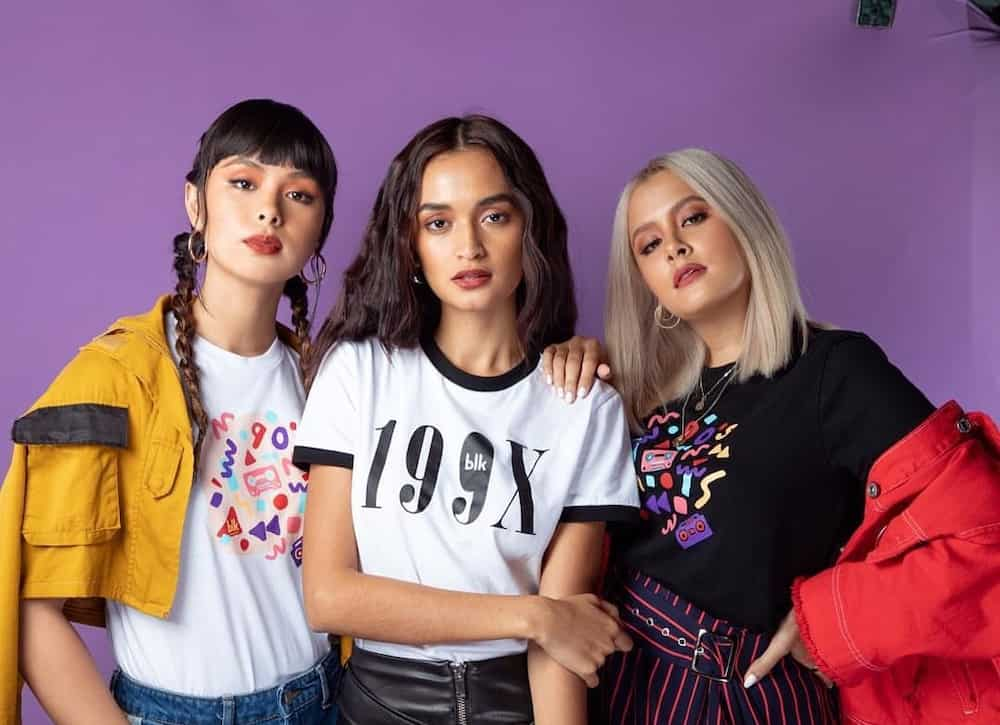 Retro is a style that is imitative or consciously derivative of lifestyles, trends, or art forms from the historical past, including in music, modes, fashions, or attitudes. It may also be known as vintage-inspired. In this time and age, the modern retro outfit is becoming a thing.
Retro fashion
Some women want to look chic and stylish, and some want simple and basic clothes; that is why there are a lot of styles a woman can choose from. Fashion stylists and experts also love matching clothes such as vintage outfit with modern accessories, thus the modern-vintage outfit.
The 80's and 90's fashion era is the most-loved age in the fashion industry. No wonder that the styles from these times are still being used today.
80's retro outfit
The 1980s were a decade of bold style, colors, and silhouettes—permed hair included. With trends spanning from ripped tights and leather to polished oversized blazers, and style icons ranging from Joan Jett to Joan Collins, it was one of the most eclectic decades in fashion. From shoulder pads to power suits and all that's in-between, some of the era's key looks are making a comeback in fashion.
We collected some 80's inspired clothes, which you can wear as your costume in your next vintage-themed party.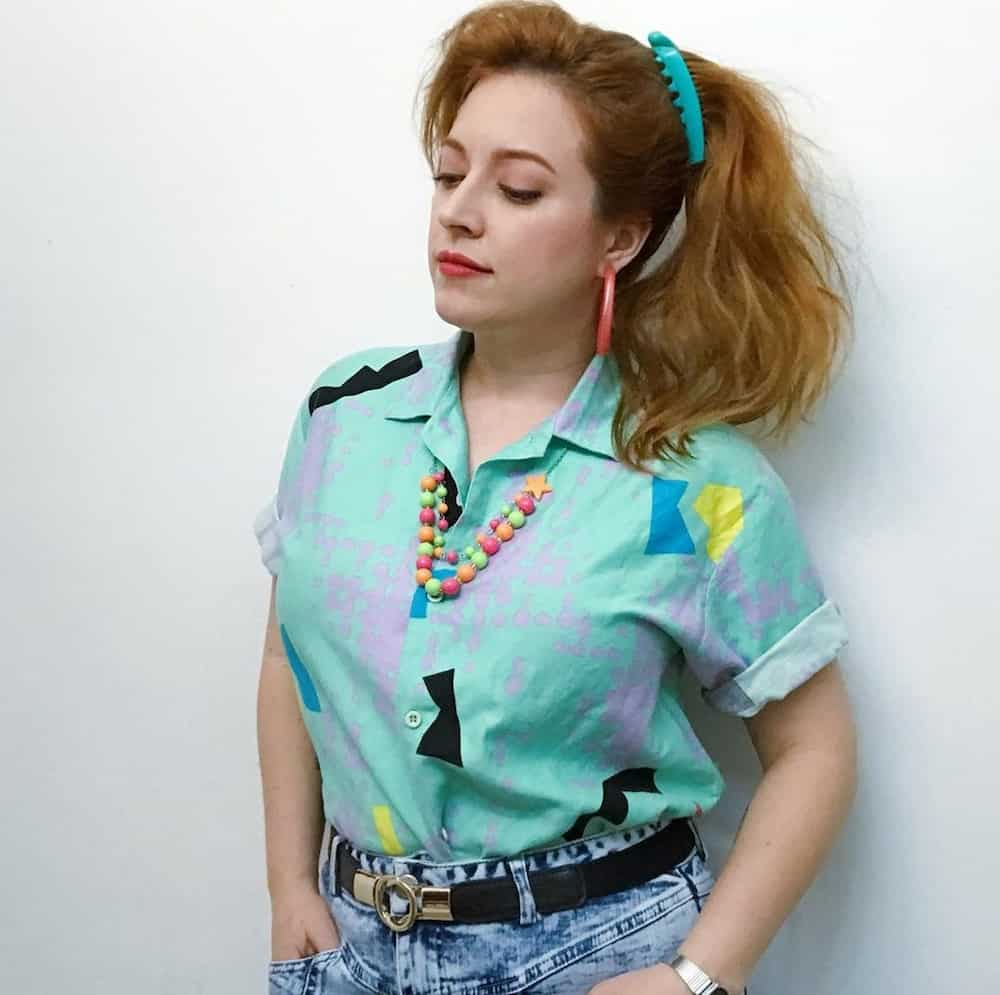 This cute blue top is best worn with hoop earrings and a colorful dangling necklace. It can also be partnered with jeans and a stiletto.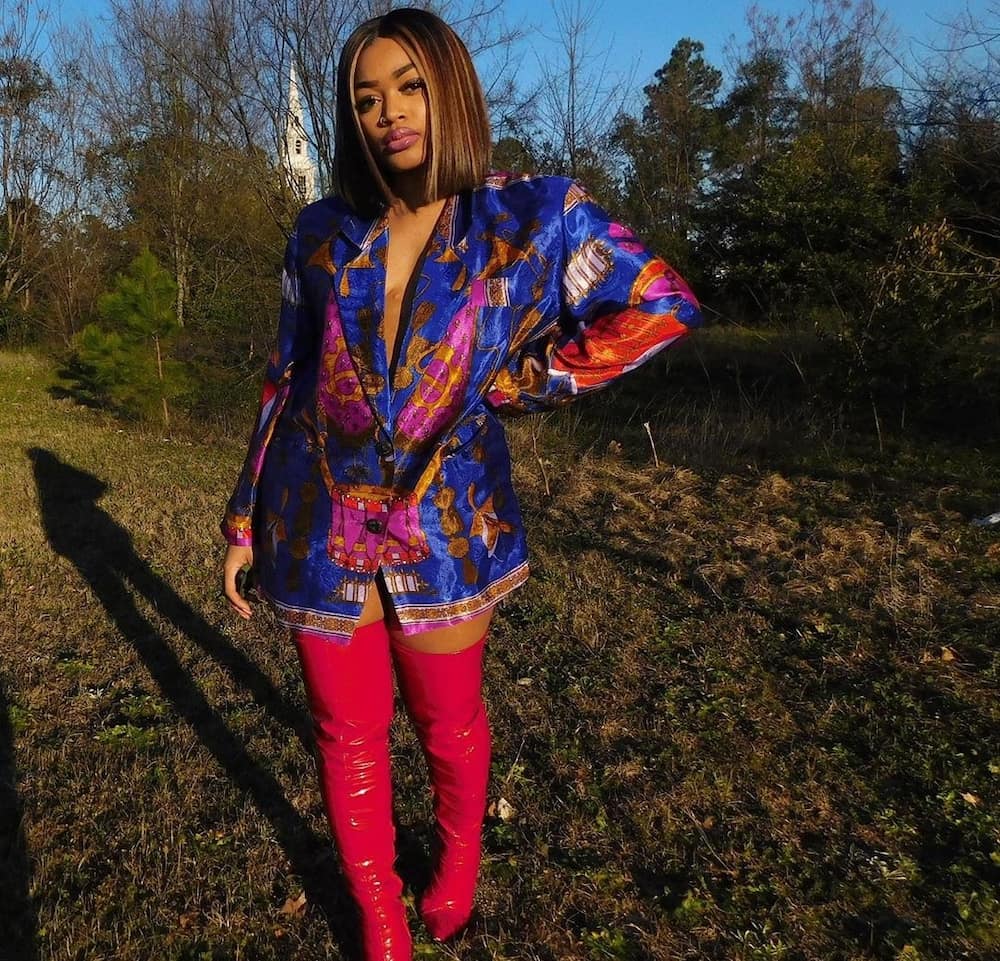 This colorful power suit is best paired with bold-colored knee-high boots. This attire will make you stand out among others.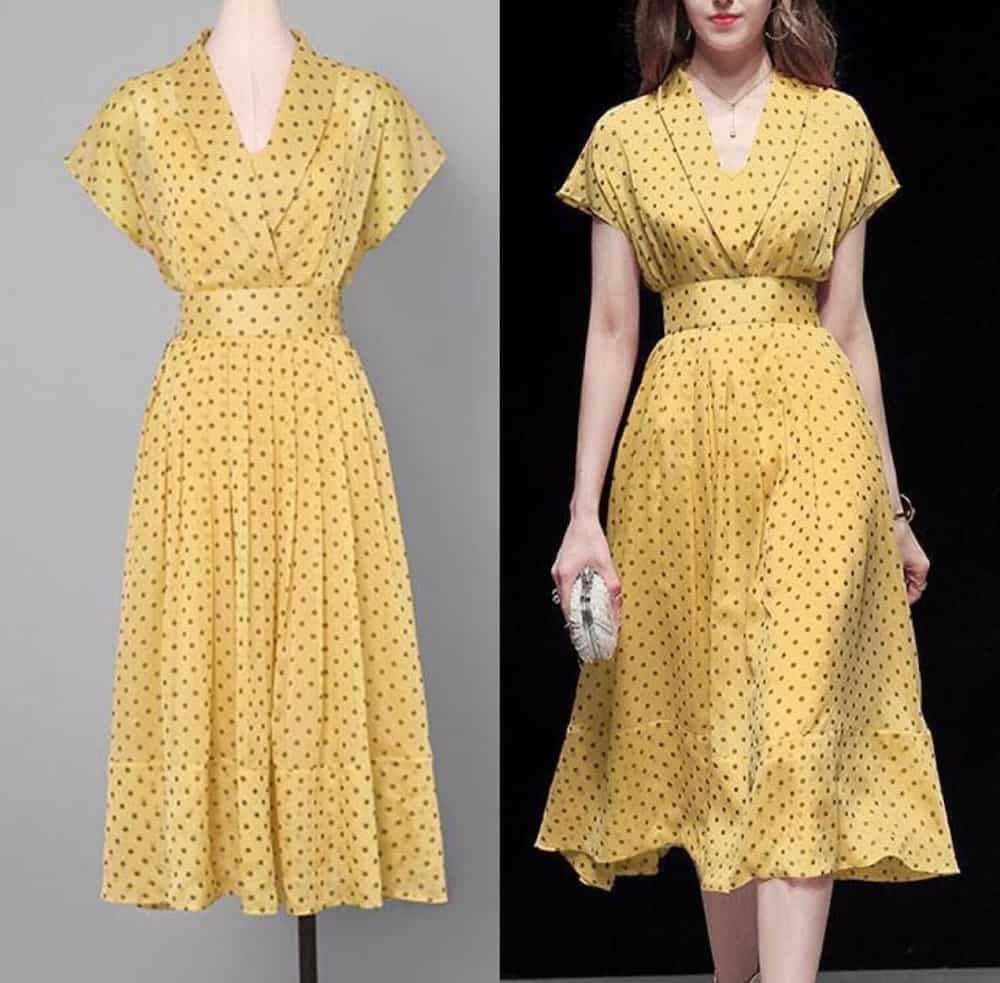 This polka-dot retro dress became famous in the early '80s, but one can still wear it today, especially at formal parties. You can partner it with a clutch bag and sandals to make it looks a little more classy.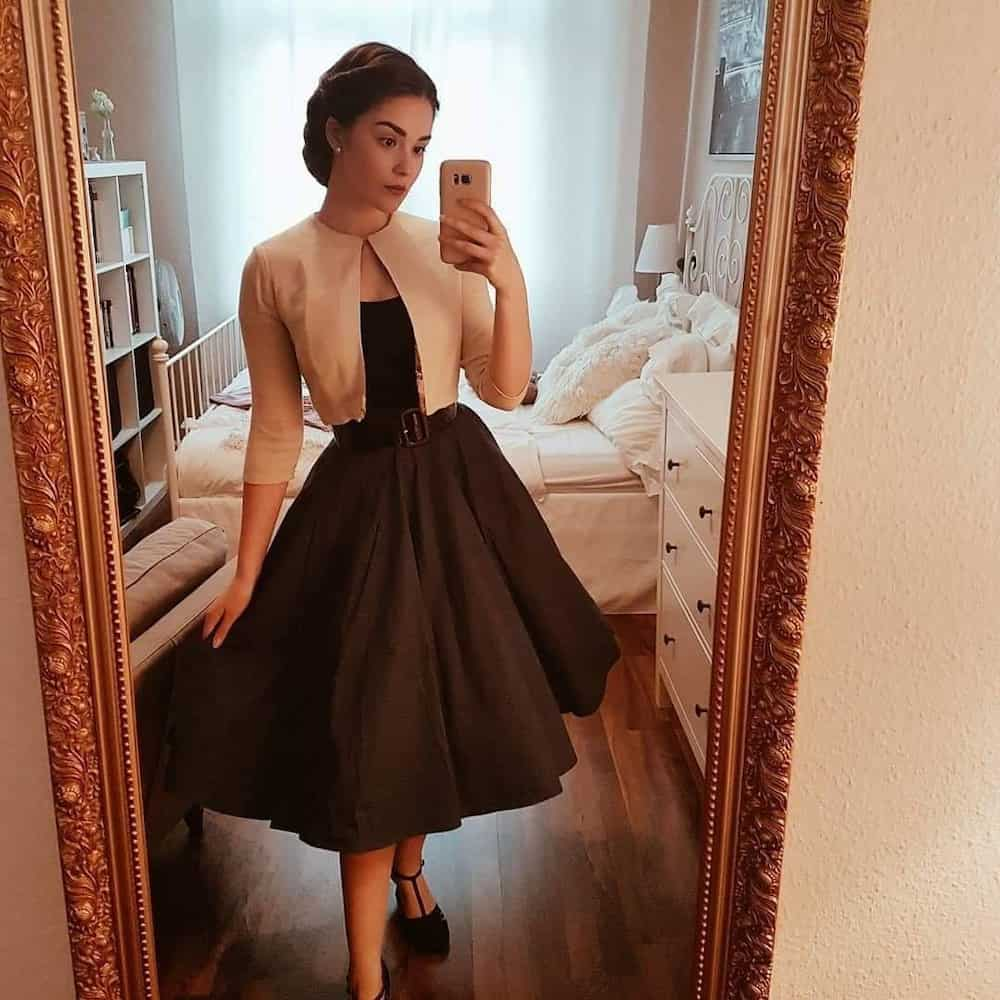 This black and white ensemble will give you a classy and elegant look. This look became famous around 1982, but one can still pull-off this kind of vintage dress nowadays.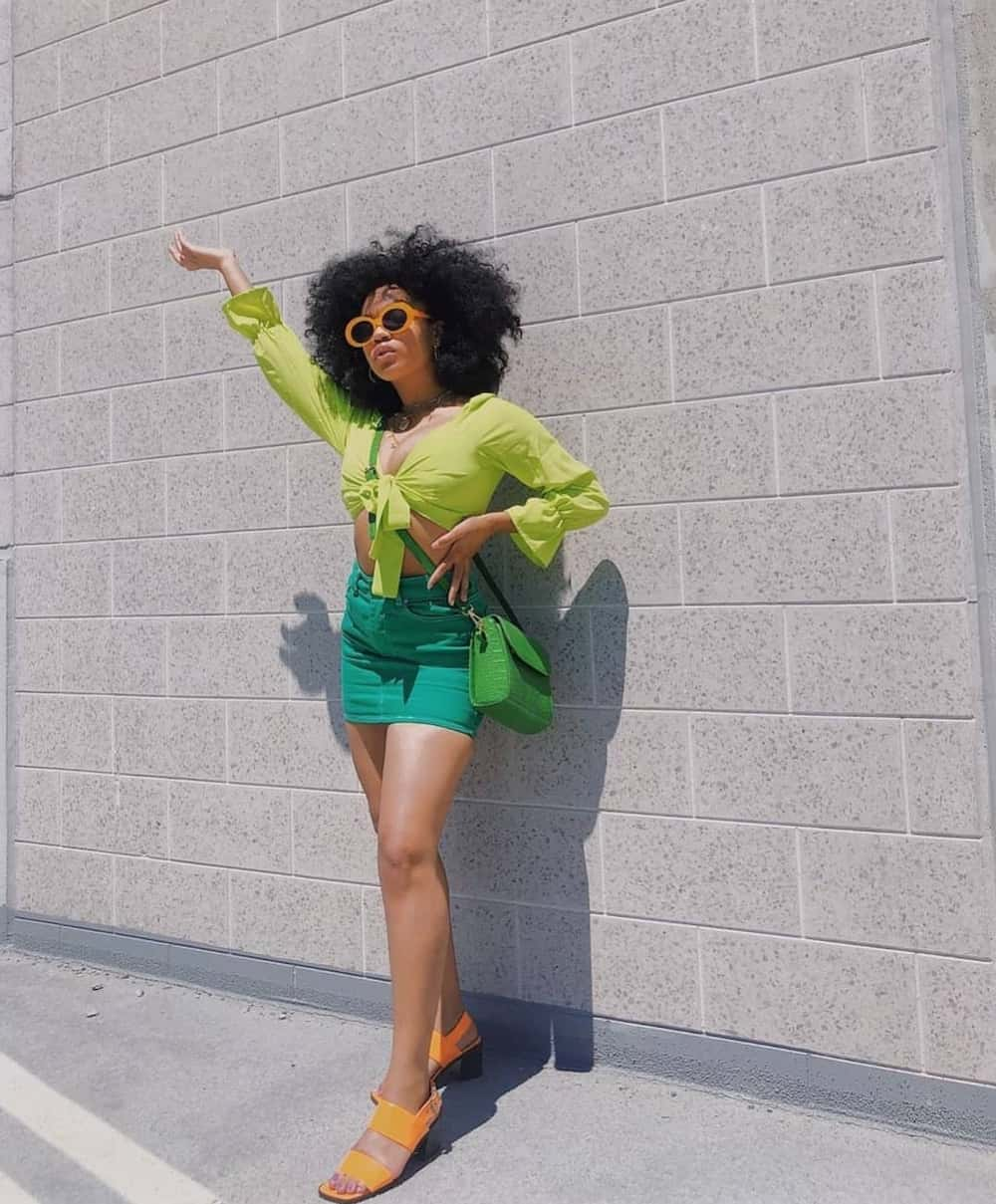 This all-green look with matching sunglasses is a party-ready ensemble you can wear as you go club-hopping with your friends.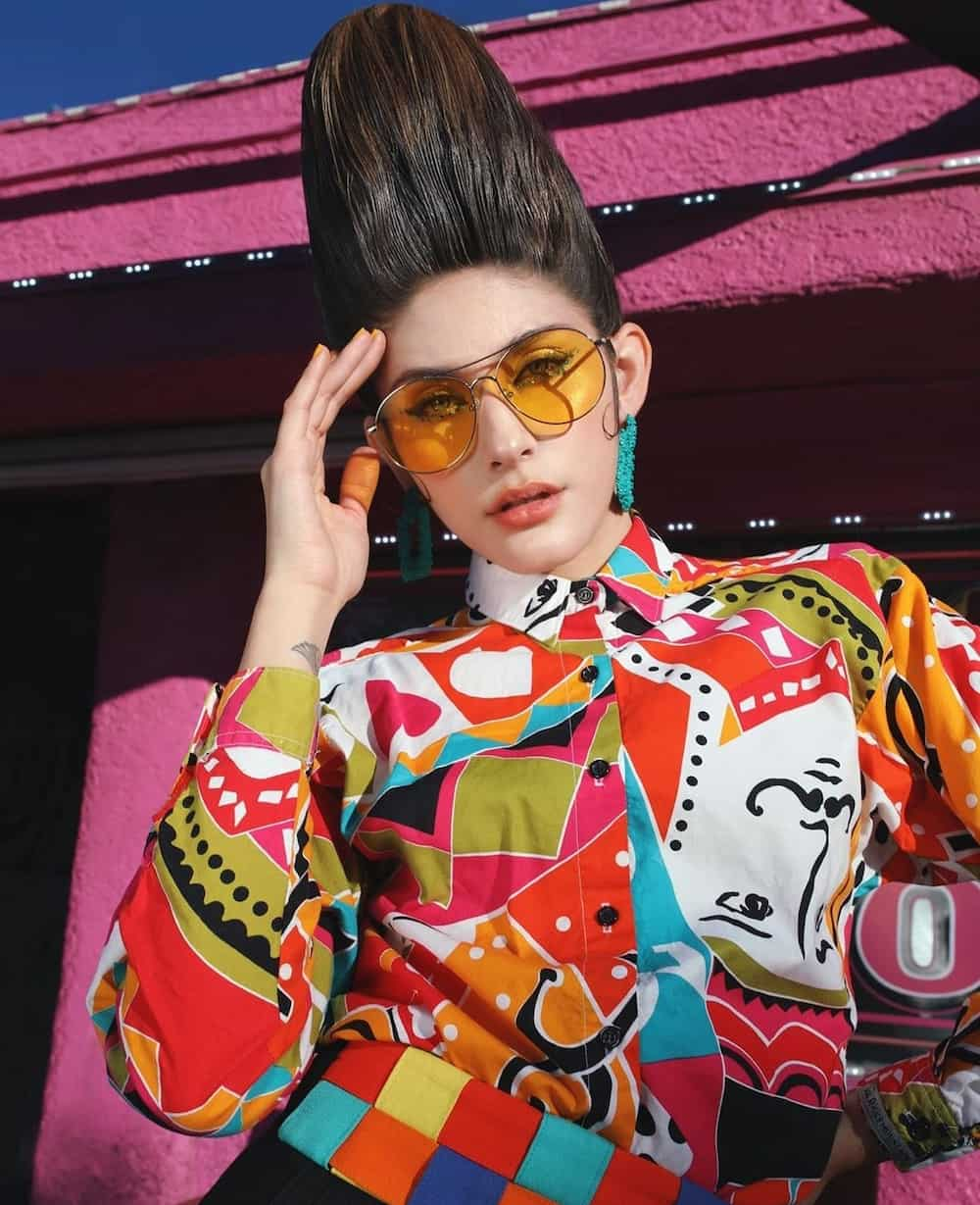 This colorful glam rock look will be a perfect attire for any rock-themed parties.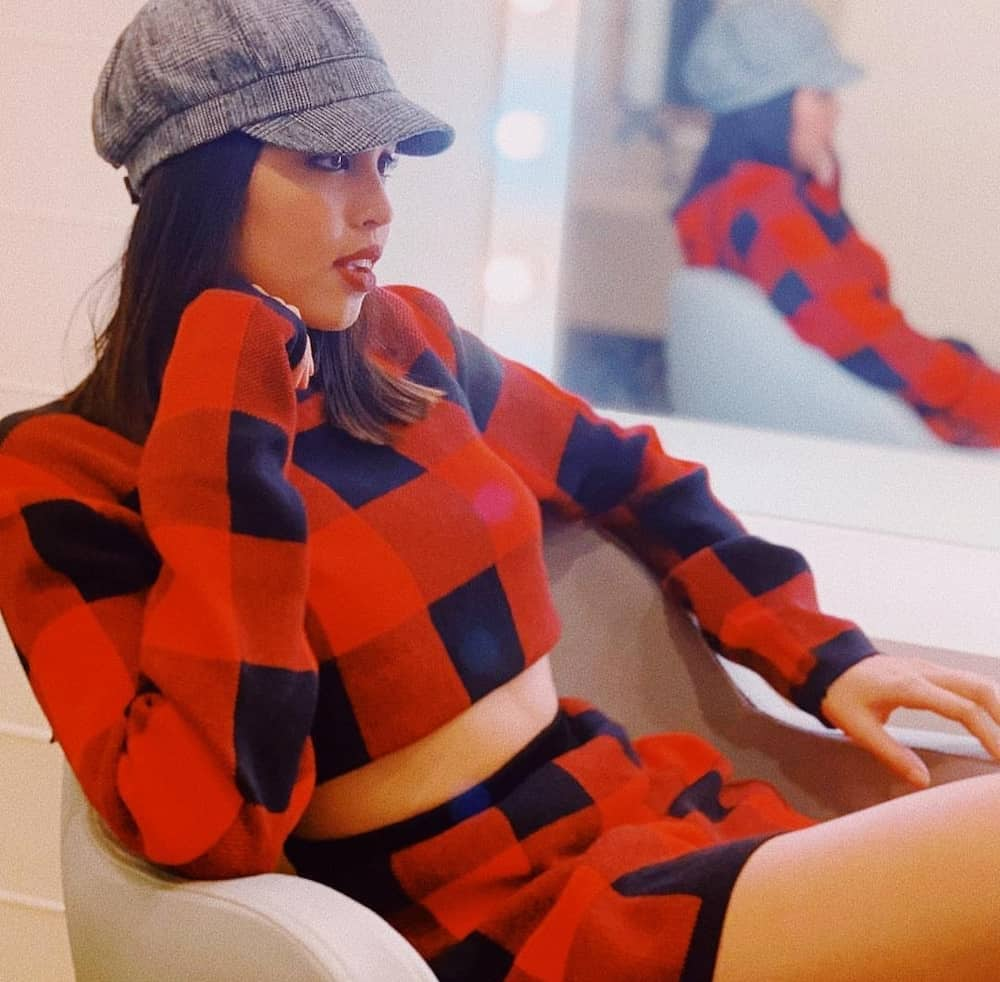 These plaid coordinates are too cute not to wear. Just match it with a baker boy hat and you will look perfect.
90's retro outfit
In today's fashion industry, clothes that were considered cool in the '90s is cool once again. Whether it's on the catwalk, on the street or in the stores, '90s trends are appearing everywhere. Everyone is embracing those crop tops, chokers, track pants, bomber jackets, and Doc Martens, and our after-hours looks consist of slip dresses, platform heels, and the occasional tube top.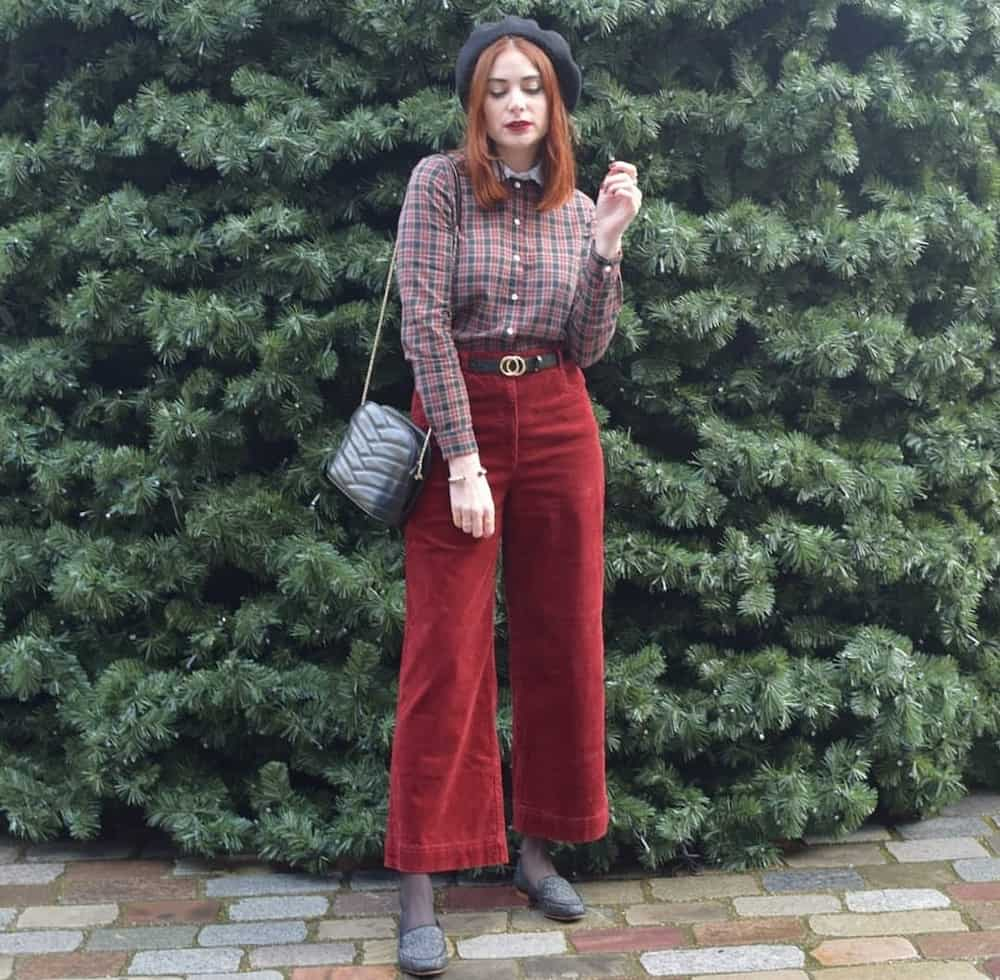 Long before skinny jeans were everyone's go-to denim style, flared and wide-leg designs reigned supreme. Partnered with checkered long sleeves, and flat shoes, this over-all look is excellent for your OOTDs.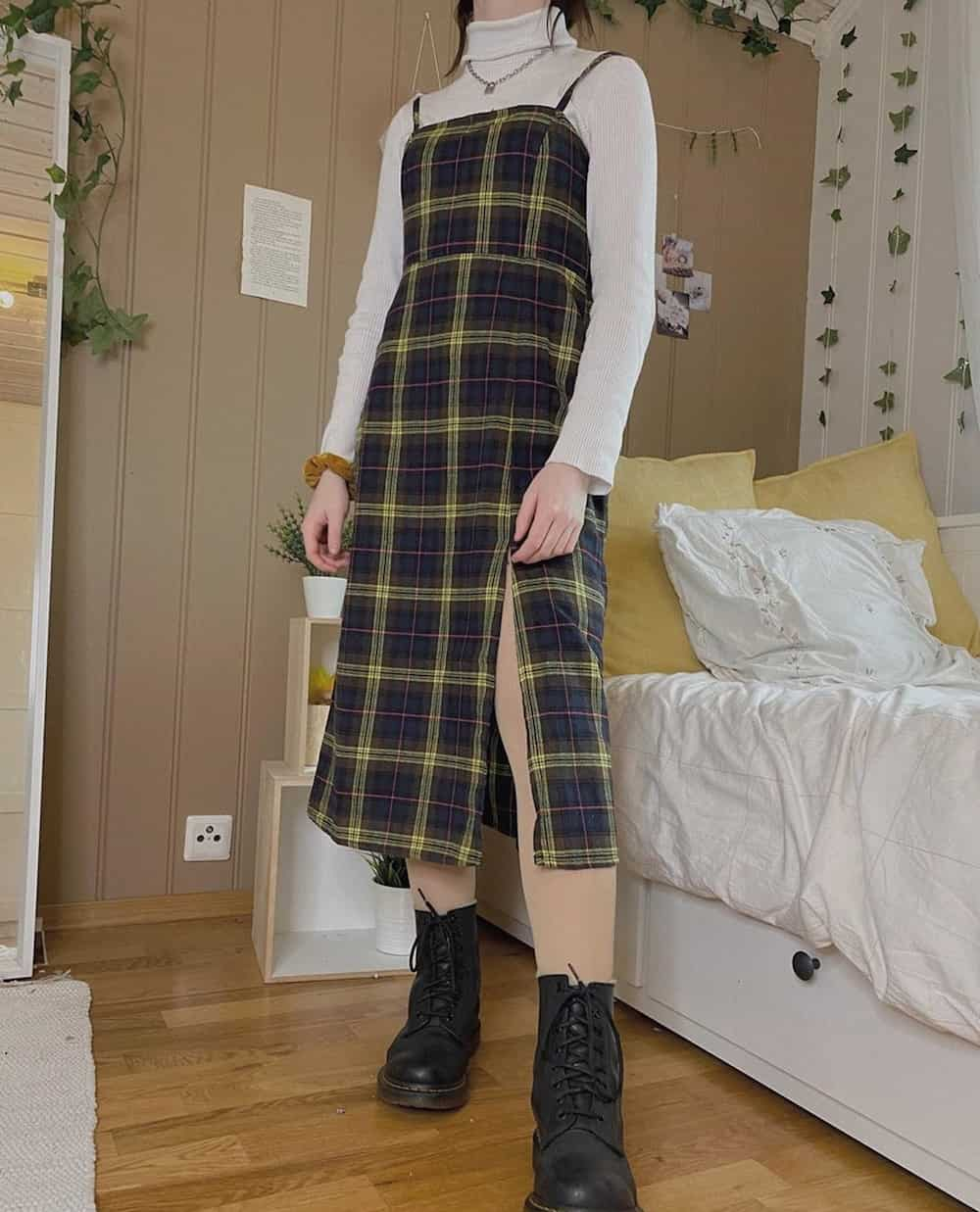 The boudoir trend is alive and well in the slip dress, but it's made more daytime-friendly with the addition of sneakers. Surprisingly, you can turn your after-hours slip dress into a daytime-friendly look with a graphic tee or long sleeves underneath.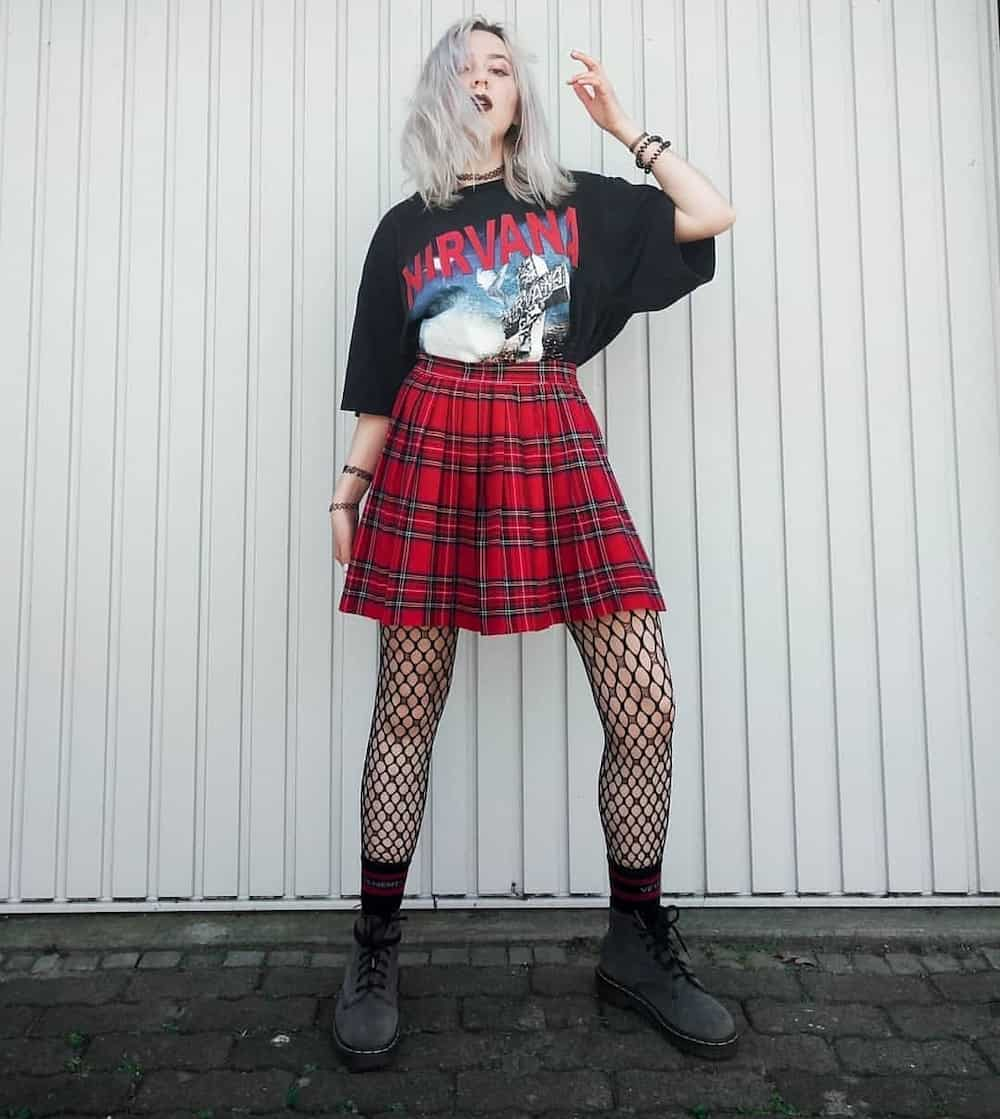 One of the most favored looks of the decade, grunge, gave fashion an edgy and attitude-filled makeover. Baggy tees and plaid skirt, which goes very well with net stockings and boots are on-trend once again.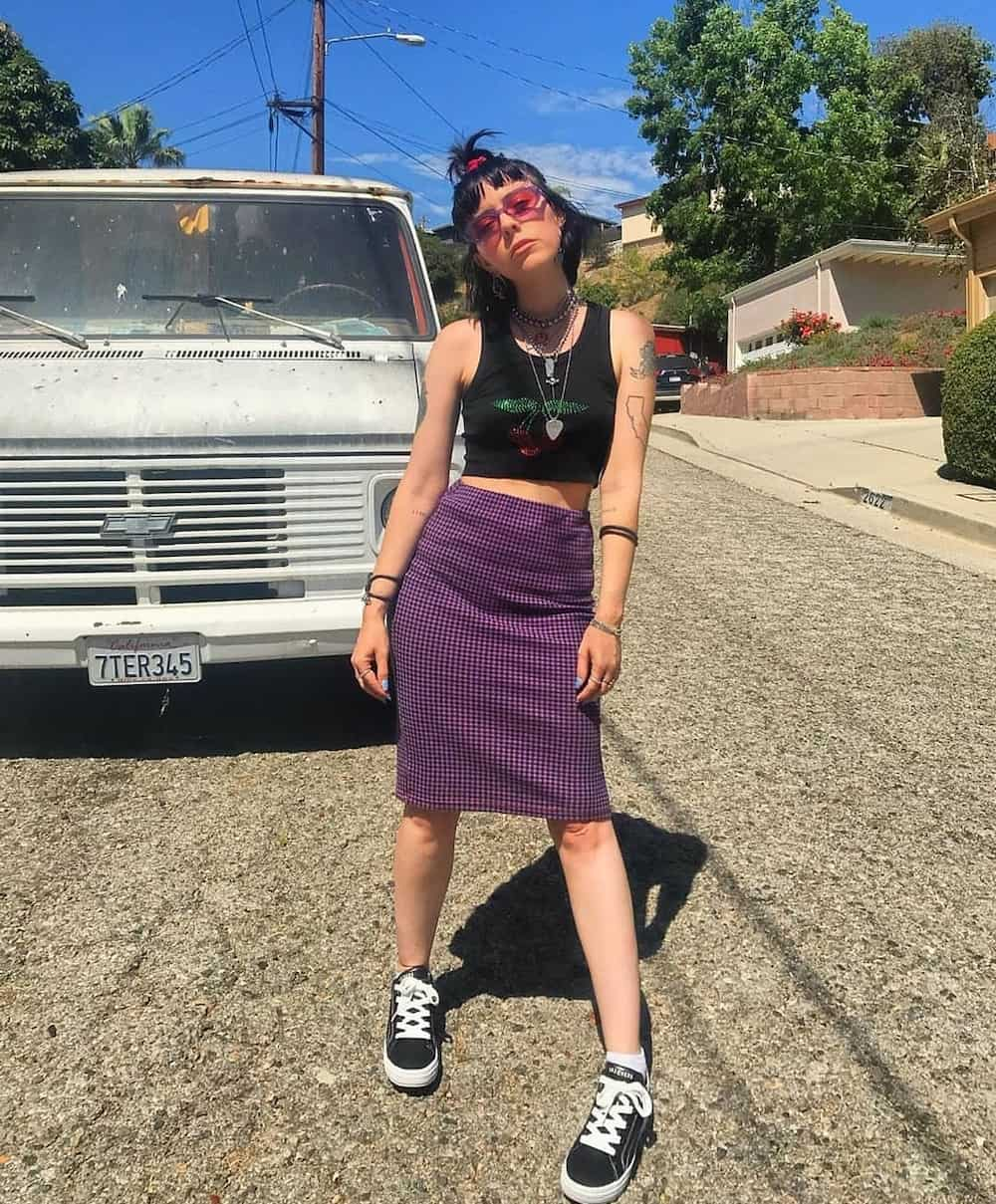 If you want to wear the '90s look in 2020, a crop top is a must-have. These midriff-baring tops were an essential fashion item for ladies living in the '90s and are on-trend again. One can wear their crop top with a skirt or jeans and sneakers.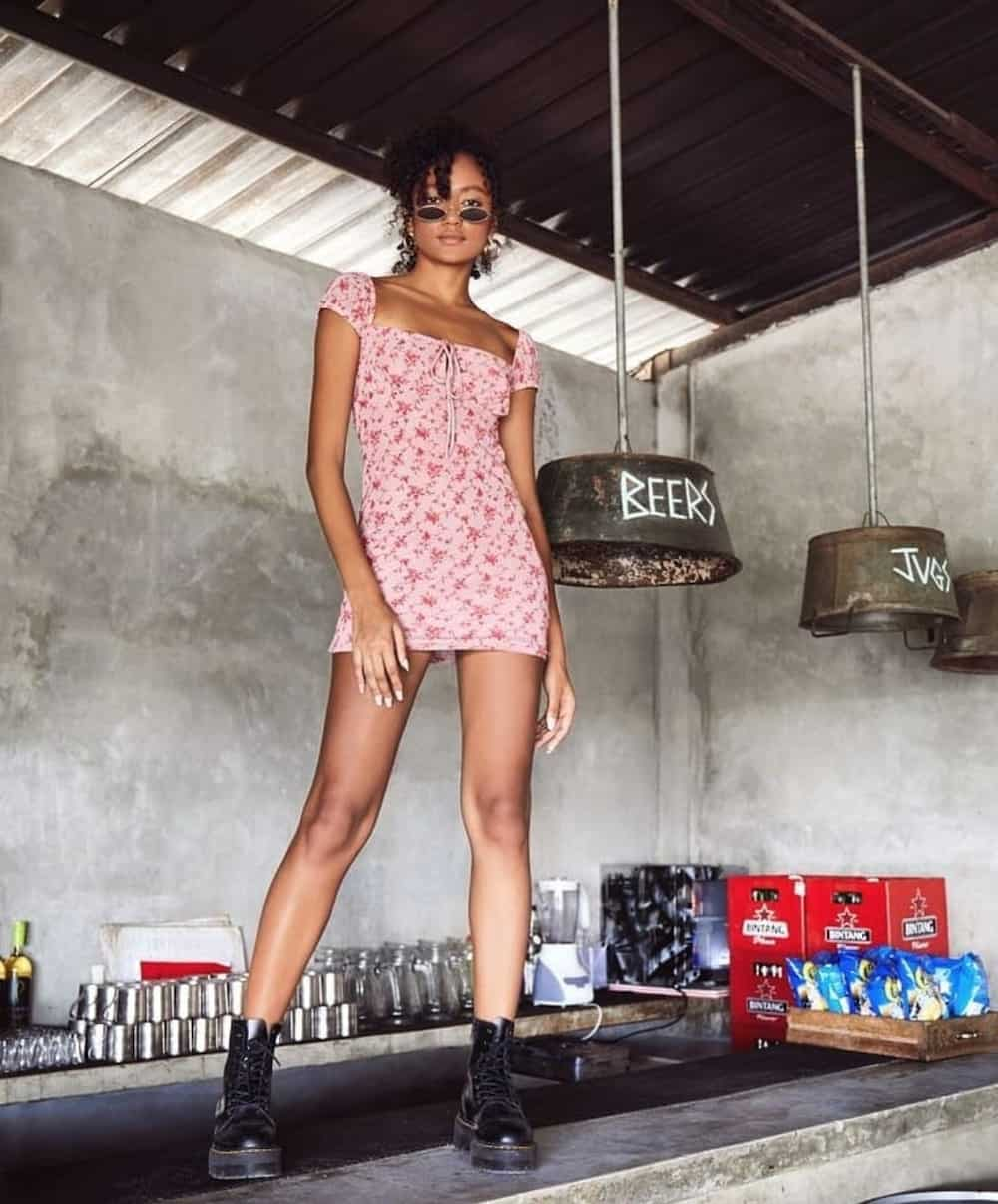 This is another '90s classic look - mini dress, and your Doc Martens looks well when partnered together. Don't forget your sunglasses, too.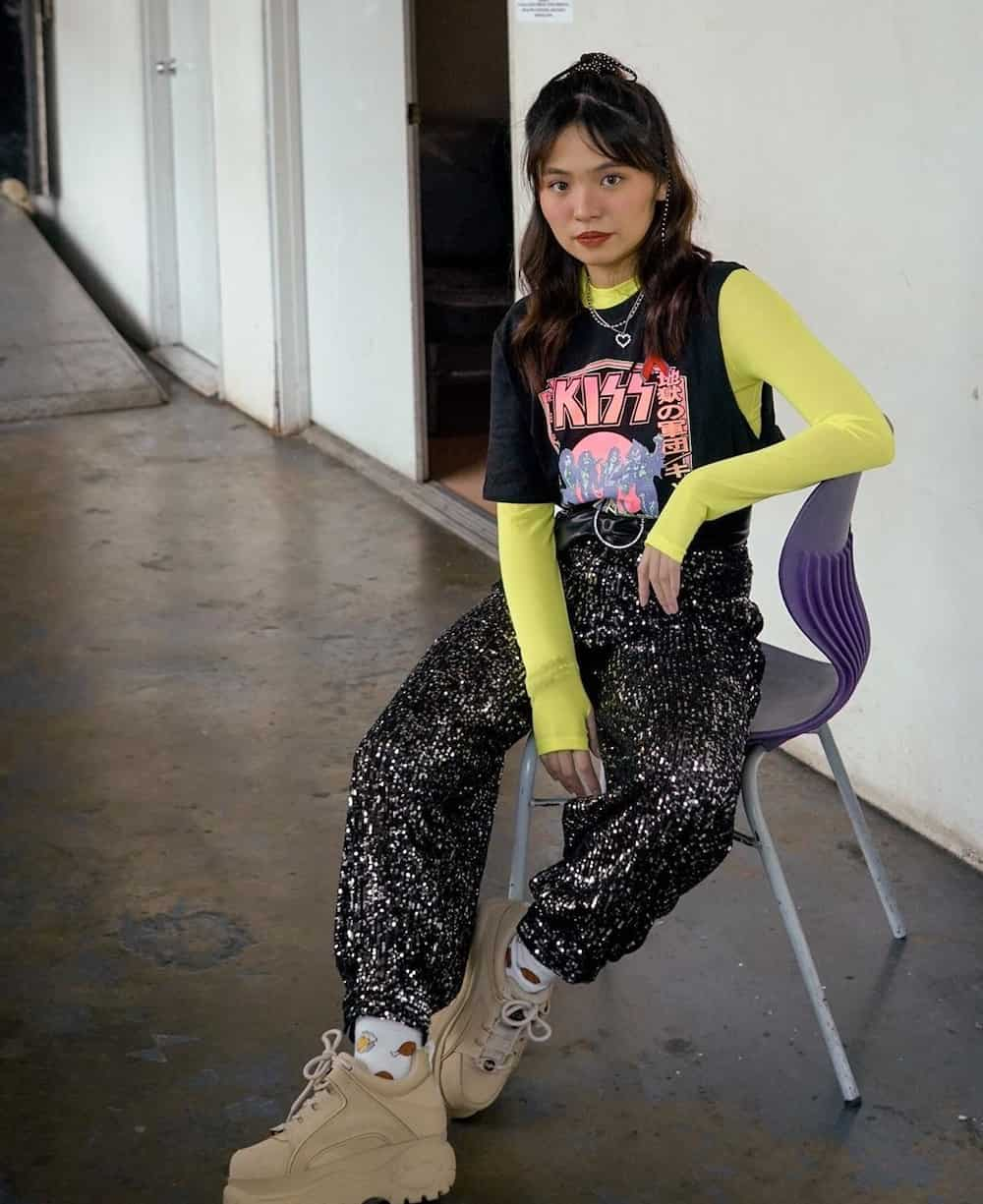 In recent seasons, the return of grunge style to popularity has been evident on the streets and the runway. This grunge look is very fashionable with the glittery pants and the cool chunky shoes.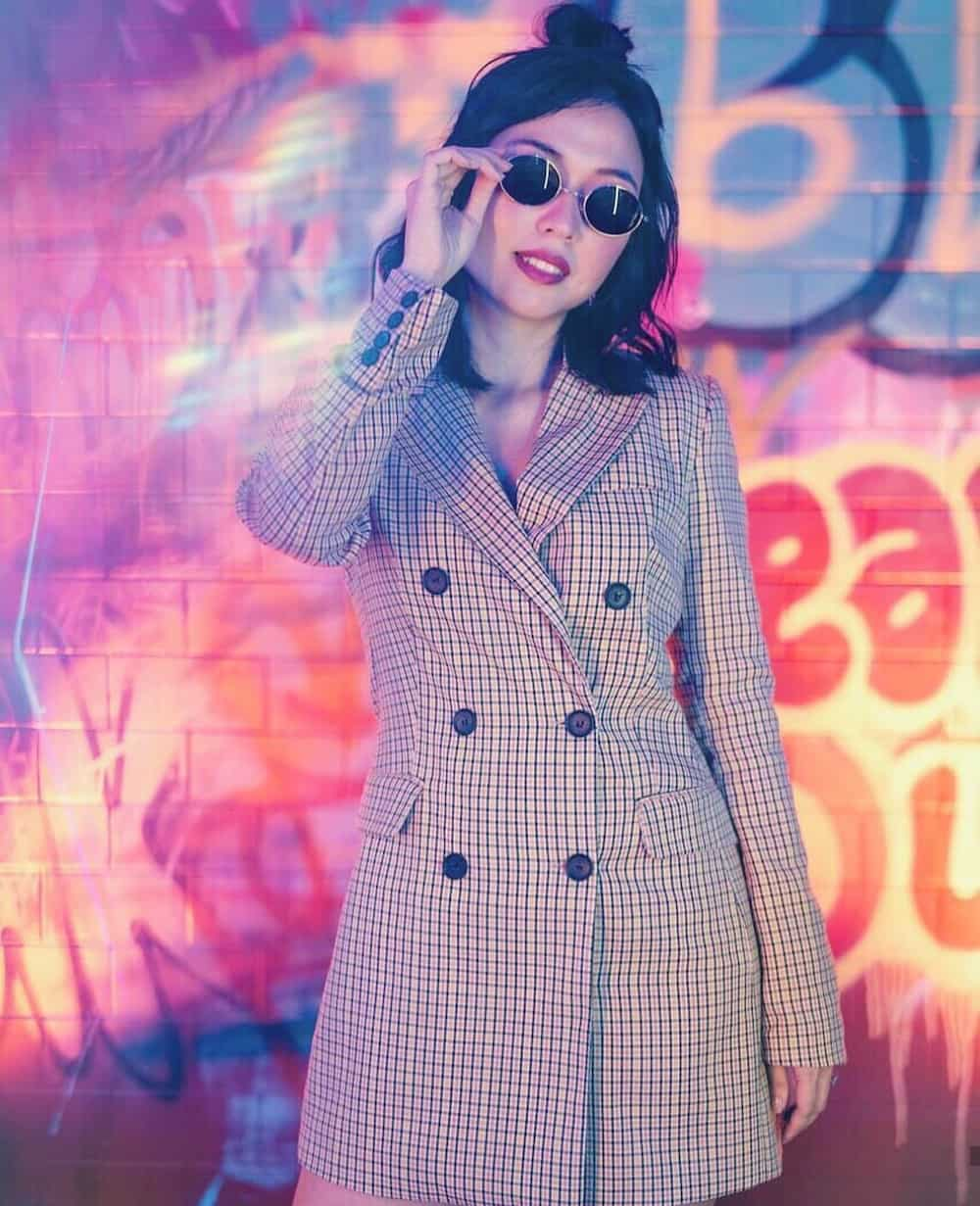 Let us not forget that pre-2000, there was a glorious period during which plaid was crinkled and candy-colored. A plaid skirt like Cher Horowitz's in Clueless, no one could knock you off the top.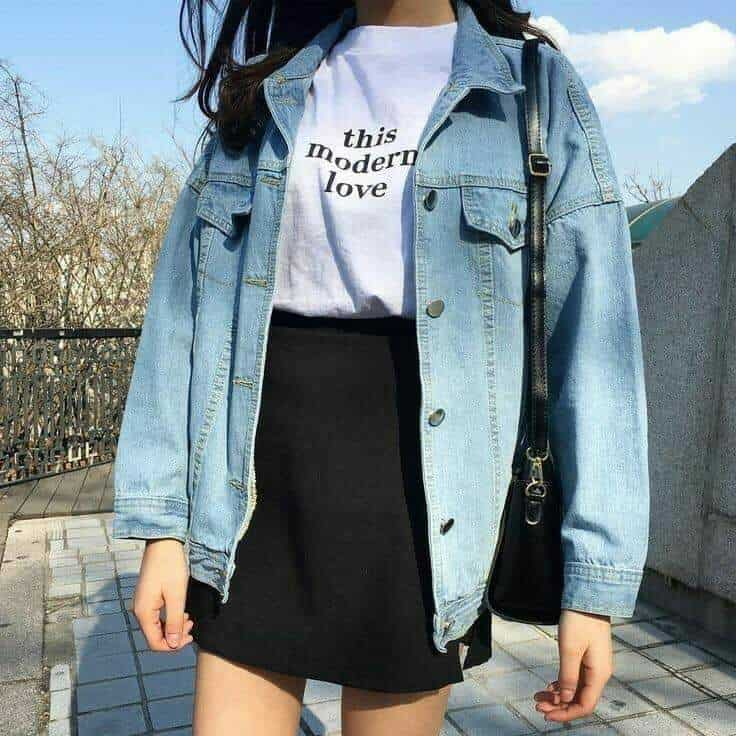 A denim mini was a '90s staple and also a trend many students rocked. It can be paired with a statement shirt and a denim jacket. This is a cool school attire (if you don't have an official school uniform, of course).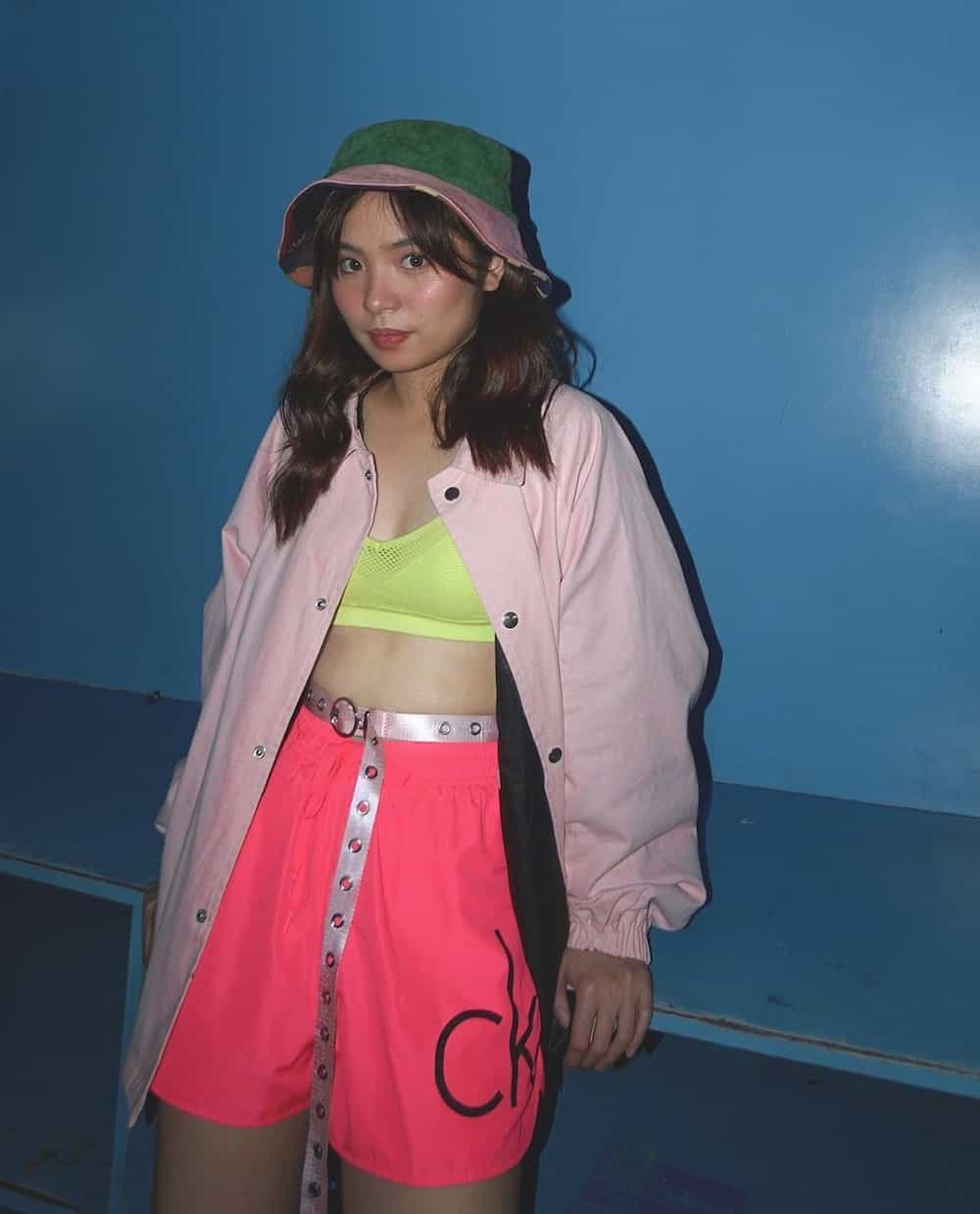 If you weren't rocking grunge or minimalistic style in the '90s, you were probably sporting a hip-hop outfit. Popular in urban areas, hip-hop fashion was represented by overside, loose silhouettes, casual fabrics, and sports details.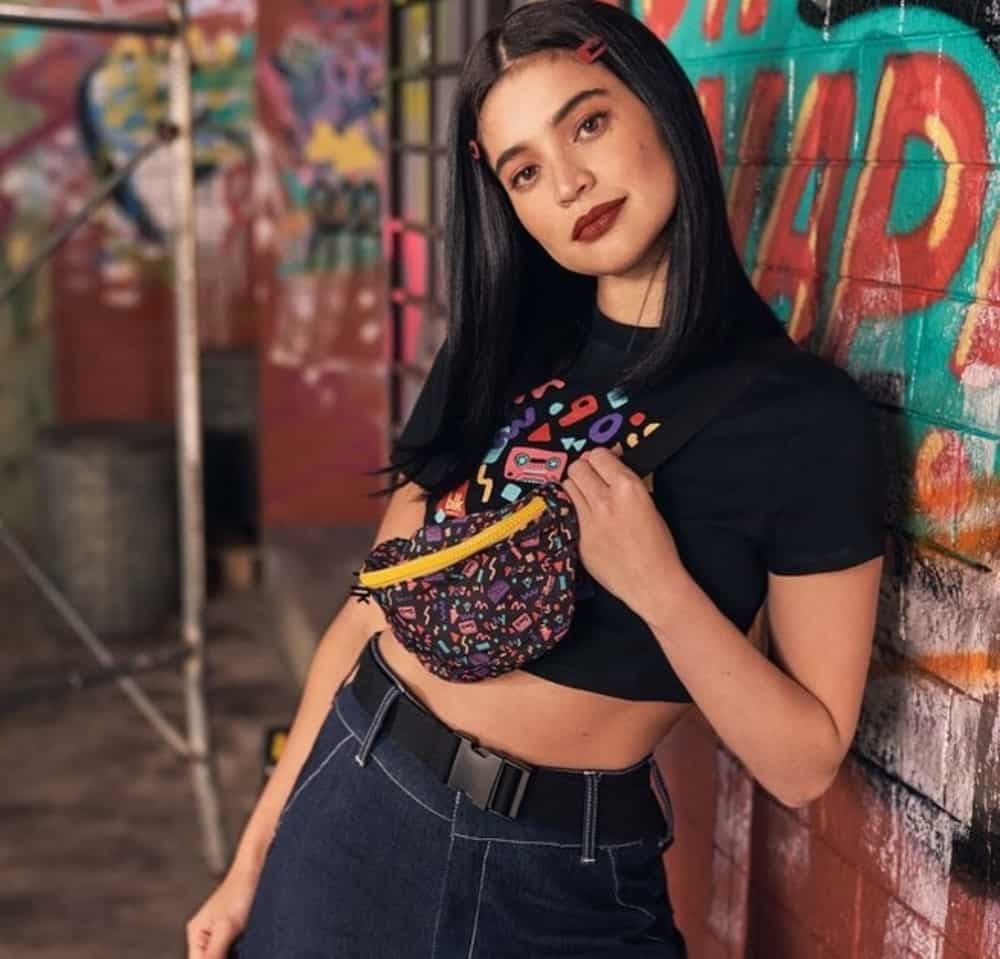 Hair clips and fanny packs are 90's essential. These are the best accessory when you are pulling off a grunge style.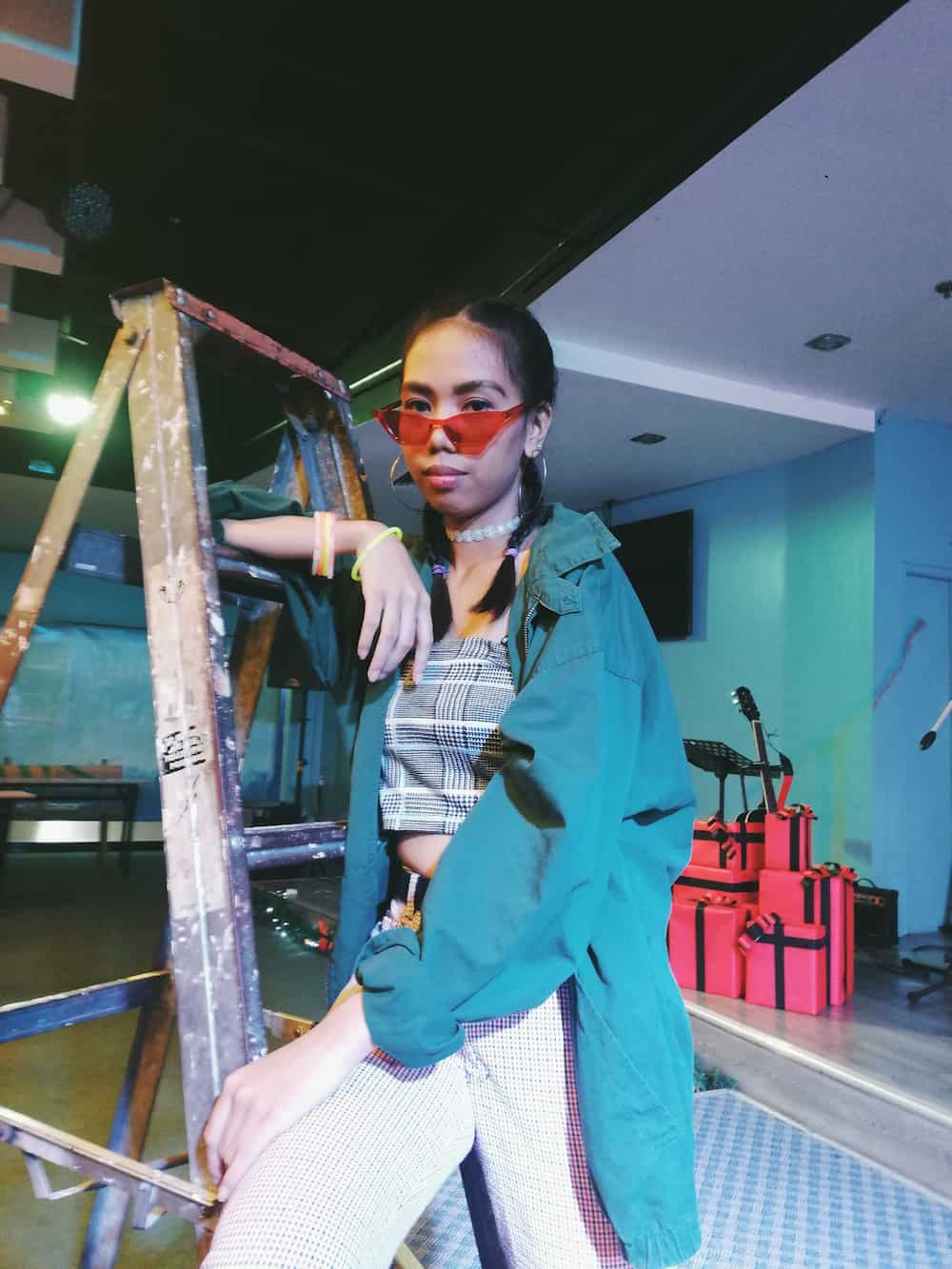 When it came to accessories in the '90s, chokers were the most popular. These collar-like necklaces sat tightly around the neck and added an edgy element to outfits. Well, chokers weren't the only item of jewelry to reach peak popularity in the '90s. Hoop earrings also had a major moment during the decade. Worn by women everywhere, these ring-shaped earrings added attitude to plenty of outfits.
READ ALSO: Retro outfit for men inspiring trendy ideas 2020 (photos)
Another classic retro attire is cute tees paired with minis skirts and chunky shoes. Don't forget your hair-clips; it goes well with this kind of outfit.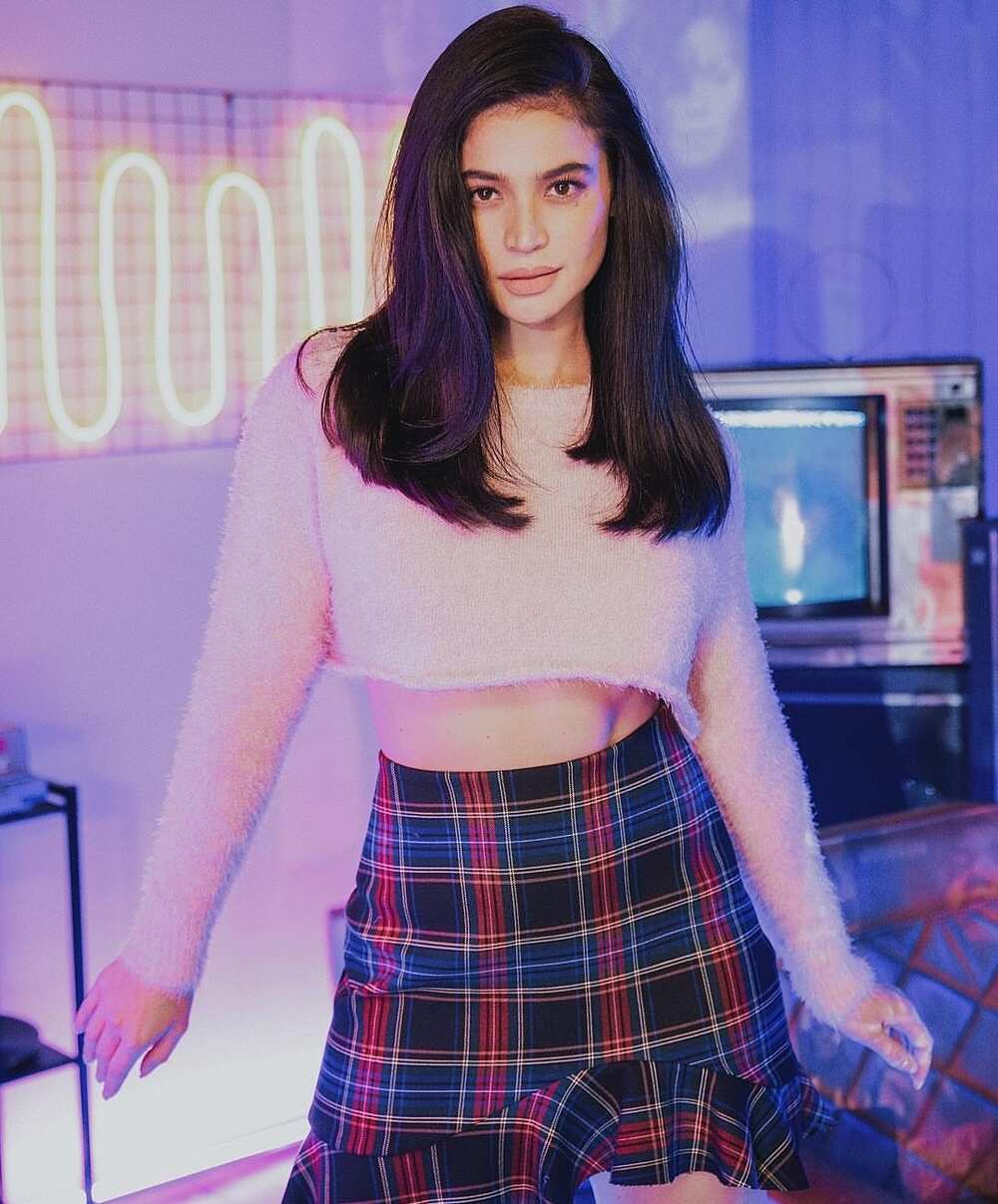 It looks like 2020 will be like the 90's era again because of the plaids overtaking the fashion industry.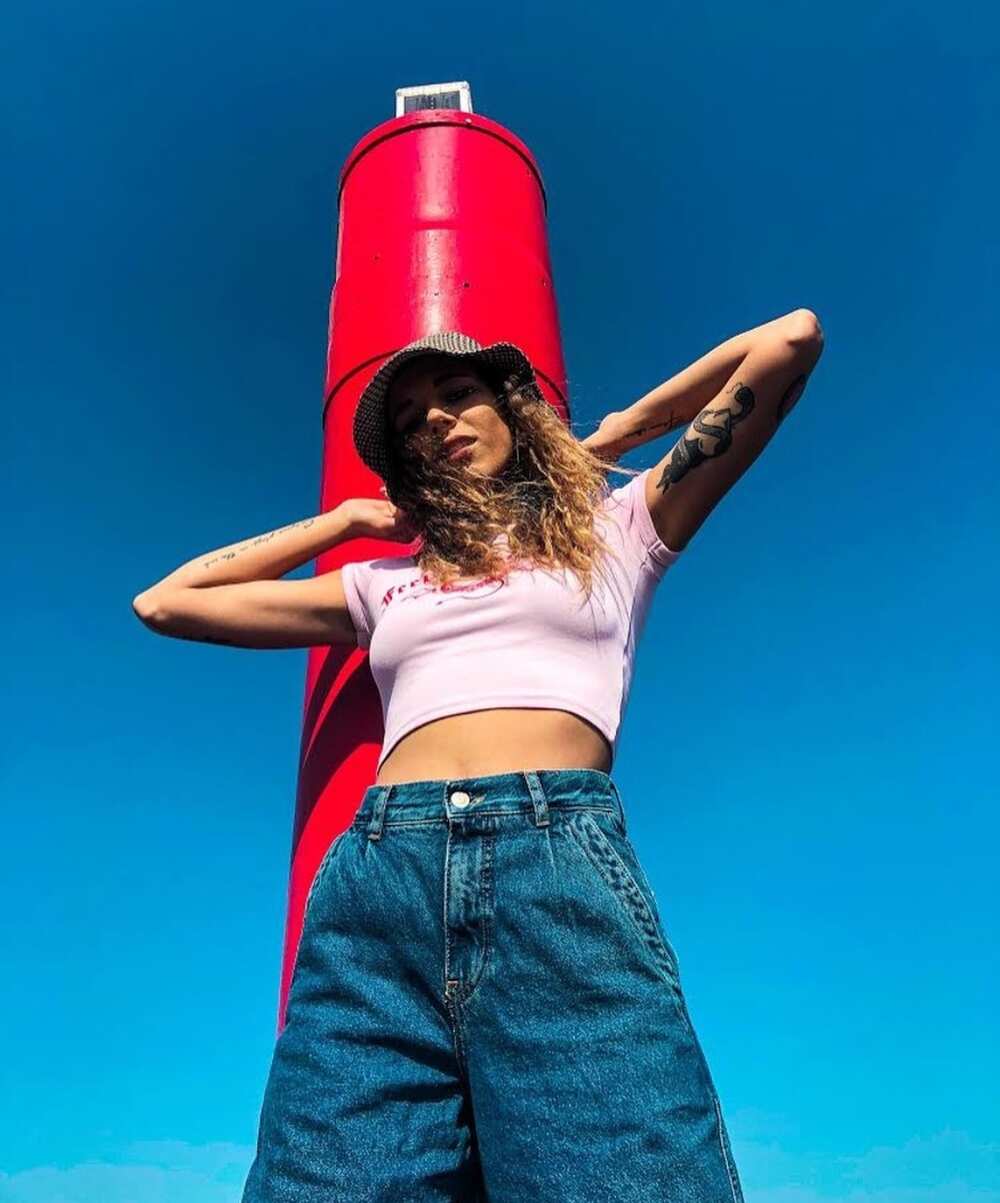 Mom jeans are back and better than ever. Street-style stars have popularized the high-waisted baggy style. Despite all the times, the pants have been the focus of fashion jokes, the silhouette is actually flattering even with just a plain shirt as the top.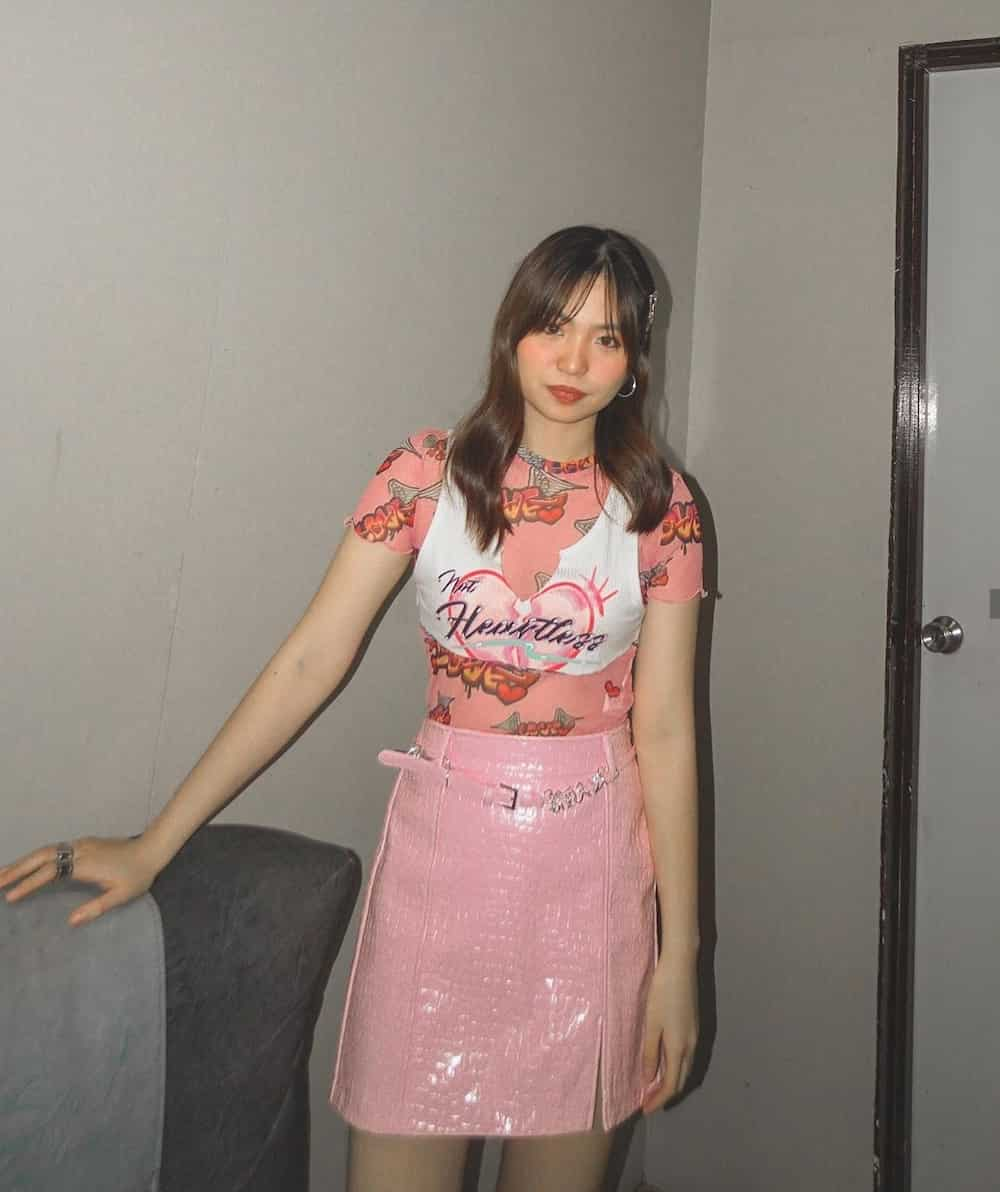 Sheer clothes are still in, but this sheer top is extra cute because of the prints. If you opt to wear sheer clothe, you must choose the best bralette and bottom to go with it.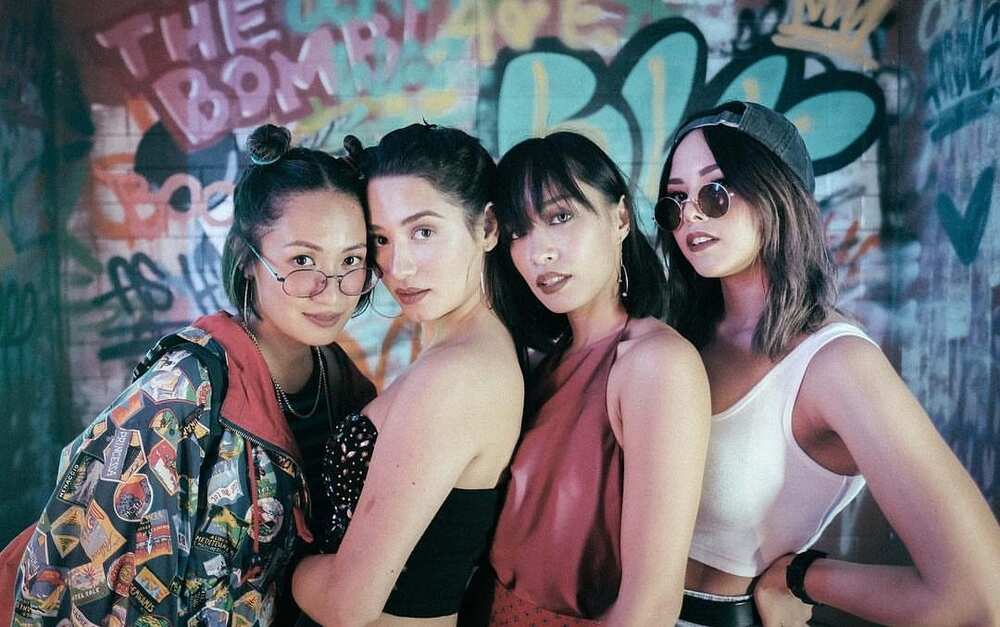 The picture above shows four different retro costumes one can wear even up to this year. A bomber jacket is an easy party go-to when you're looking for a way to make your look edgier. Of course, tube tops are wardrobe-staples that can be paired with anything. Another piece of clothing in the '90s that also took the fashion industry by storm is the metallic tops. Lastly, cropped tops - it never gets outdated.
Taking a retro outfit trend and running with it isn't always easy, but you can always take the risk and experiment. These kinds of attire - bralettes under suiting, mixing crop tops with high-waisted midi skirts, vintage tees, and cutoff jean shorts is not even close to retiring. So, are you ready to reinvent your style and go with the modern-vintage craze?
READ ALSO: Coachella outfit for men: Trending in 2020 (photos)
Source: KAMI.com.gh