Free SMS Philippines: 5 tried-and-true ways to send them (2020)
Communication is done for different purposes. Often, people communicate because they want to pass important information. Information can be sent through the use of free SMS services. There are many websites and apps you can use to send a text for free. Free SMS Philippines is a service that allows one to send a text without any charges. Do you know how it works?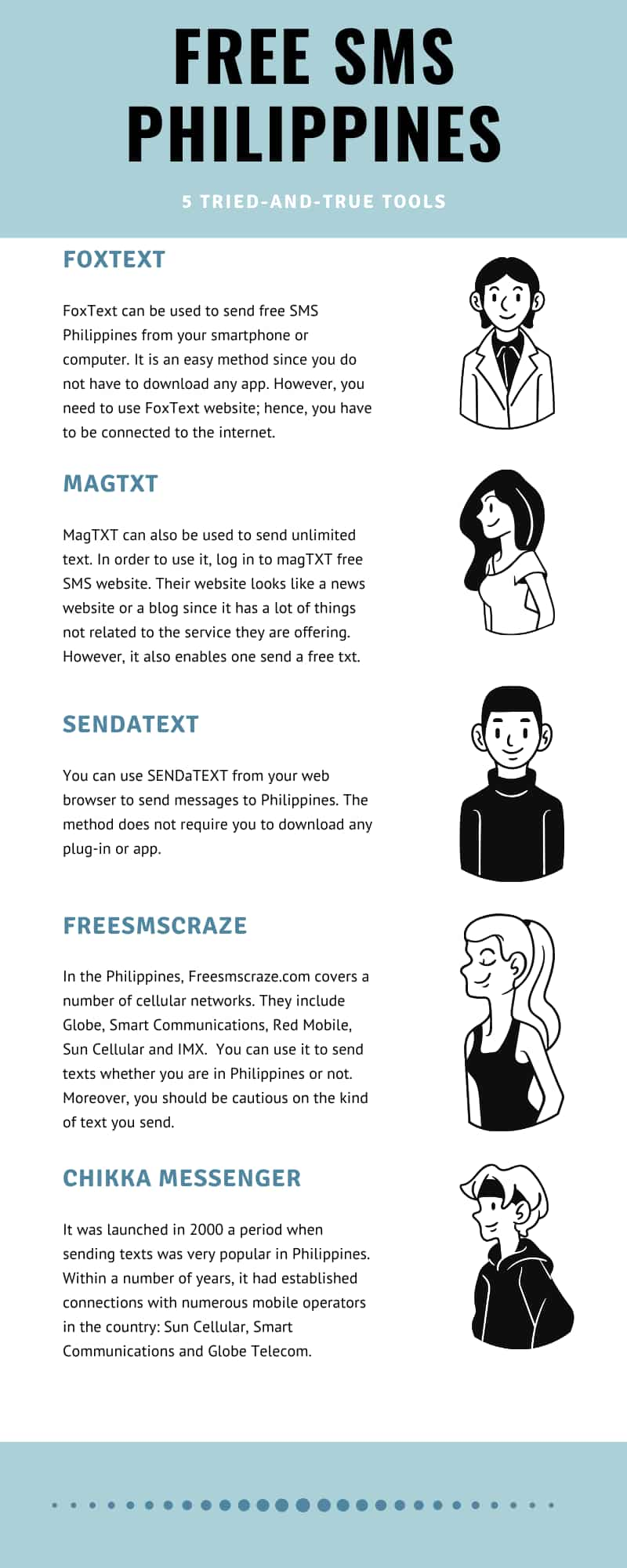 People pass information in long distances through phone calls, texts, emails, among other mediums. In most cases, people send a text at a cost. However, with technology development, one can send a free SMS. There are numerous ways you can send free SMS Philippines. Do you know any of them? Here they are!
1. Use FoxText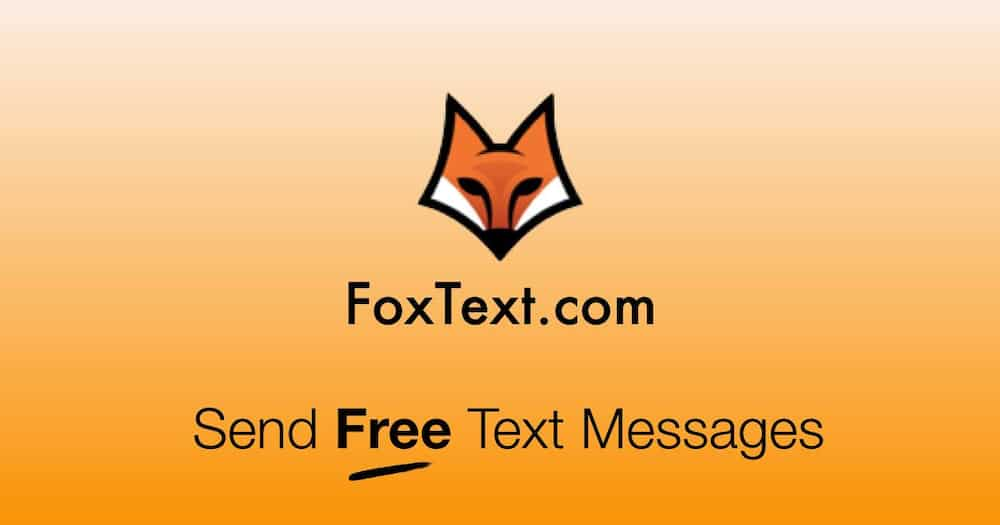 FoxText can be used to send free SMS Philippines from your smartphone or computer. It is an easy method since you do not have to download any app. However, you need to use FoxText website; hence, you have to be connected to the internet. Use a browser like chrome and check for its website. Once you get to their homepage, follow the steps below:
Choose Philippines and enter the phone number you would like to communicate to on the dial pad. You don't have to enter the country's code, as long as you have filled the country's name.
Write your SMS and click the 'send' button.
Your message will get to its destination in a spark of a minute.
2. Use magTXT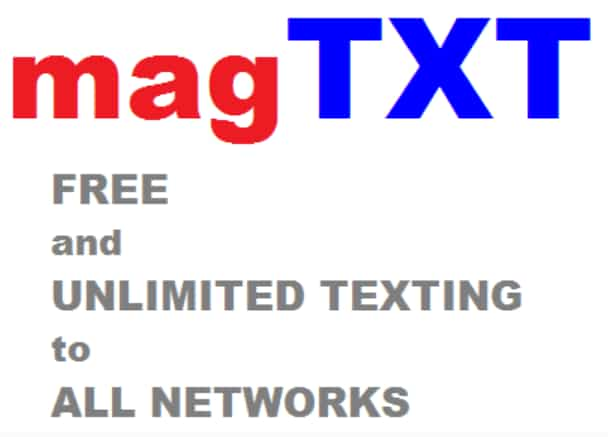 MagTXT can also be used to send unlimited text. In order to use it, log in to magTXT free SMS website. Their website looks like a news website or a blog since it has a lot of things not related to the service they are offering. However, it also enables one send a free txt. Follow the following steps to send your text.
Look on the right side and click one of the blue boxes written 'free SMS text' click and it will direct you to a new page.
On the new page look up results of free 'SMS/Texting/magTXT' and click.
You will be redirected to a new page. On one of the boxes, select your recipient country or country code, include their number and proceed.
On the new page you will write a text that is limited to 160 characters, solve a captcha challenge and send your SMS.
READ ALSO: How to change WiFi password PLDT?
3. Use SENDaTEXT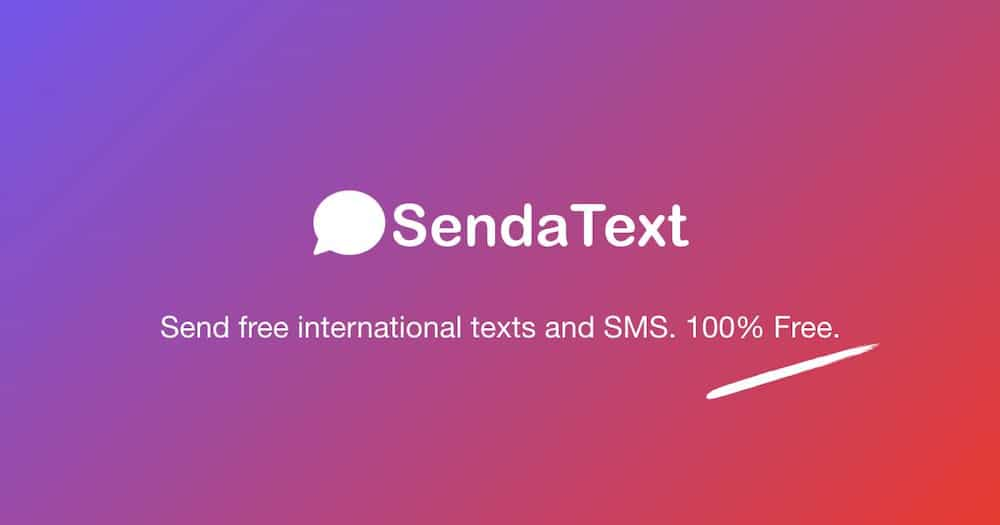 You can use SENDaTEXT from your web browser to send messages to Philippines. The method does not require you to download any plug-in or app. Use the following steps to send your texts.
On your browser go to its webpage.
On their homepage, select Philippines and enter your recipient number on the dial pad. Once you select Philippines the country code will appear automatically, and you don't have to include the country's code.
Countercheck the number to ensure that you have entered it in the correct format.
Write your intended message and click 'send'. You can be assured that your text will be delivered within a minute.
4. FreeSMScraze.com

In the Philippines, Freesmscraze.com covers a number of cellular networks. They include Globe, Smart Communications, Red Mobile, Sun Cellular and IMX. You can use it to send texts whether you are in Philippines or not. Moreover, you should be cautious on the kind of text you send.
They have a strict policy of locating IP addresses if you use their service to send an abusive, illegal or threatening text. If one can use their website to commit such a crime, they can be prosecuted in a court of law.
Follow the steps below to send a message through Freesmscraze.com
Using your browser log in to its webpage.
Fill details about your number and country code.
Select your destination, and the country will appear alongside its code.
Write the number of the recipient of your SMS.
Compose a message that does not exceed 130 characters.
Click in the box written 'send SMS '; and your message will be delivered within no time.
5. Chikka Messenger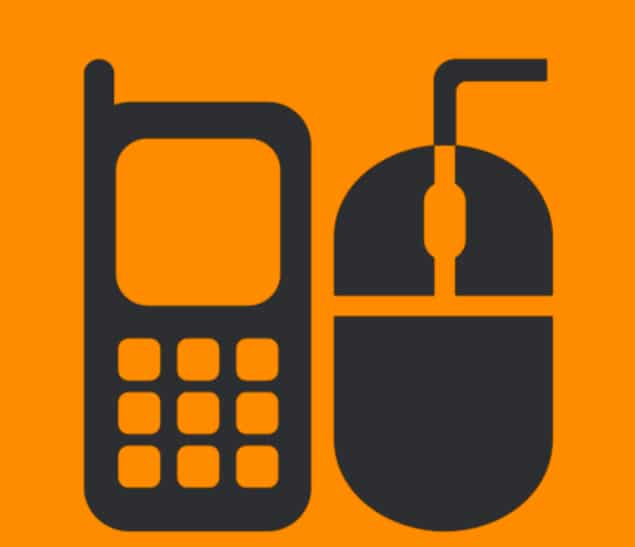 It was launched in 2000 a period when sending texts was very popular in Philippines. Within a number of years, it had established connections with numerous mobile operators in the country.
Sun Cellular, Smart Communications and Globe Telecom. It is among the first successful integration of mobile utilities and the web. It supports free SMS between offline mobile subscribers and an online user.
Here are the steps to follow:
Start by downloading the app to a mobile device. This enables one to use it wherever they are.
Sign up and register for free using your mobile phone
Start sending texts for free.
If you do not have your android device, you can access Chikka through the web. Due to inventions of data services Chikka was rumoured to shut down its mobile free services. However, the use of Chikka free text has enabled sending of texts in the Philippines and abroad.
How to receive free SMS Philippines
It is possible to receive a free text in your phone number. You can register online to receive free messages. If someone is sending a message using any of the free message services, you will automatically receive a free SMS. However, the message may fail to be delivered if the service being used does not offer services for your mobile phone network.
At times, after you receive the free message you may not be able to know where it originated from. For this reason, any one sending a free SMS is encouraged to include their name. This will help the receiver know the origin of the message. Moreover, the message will be relevant to the recipient.
Free SMS Philippines is a service that is available to everyone who wants to send a message. You can send free SMS whether you are in the country or not. Moreover, the service is not limited to mobile users only. You can use a website to send a free message. In addition, everyone is eligible to receive a free text as long as the cellular network of their device. Therefore, sending and receiving texts is not limited to mobile and email users.
READ ALSO: How to write a concept paper for college?
Source: KAMI.com.gh