Korean outfit for men: Trends in 2020 (photos)
Fashion is for everyone, even for the guys. One hot style icon for males this 2020 are South Korean trends and fads. The various eye-catching K-Pop attire and stylish wear on Korean dramas are a must-have for your wardrobe. What is your top Korean outfit for men?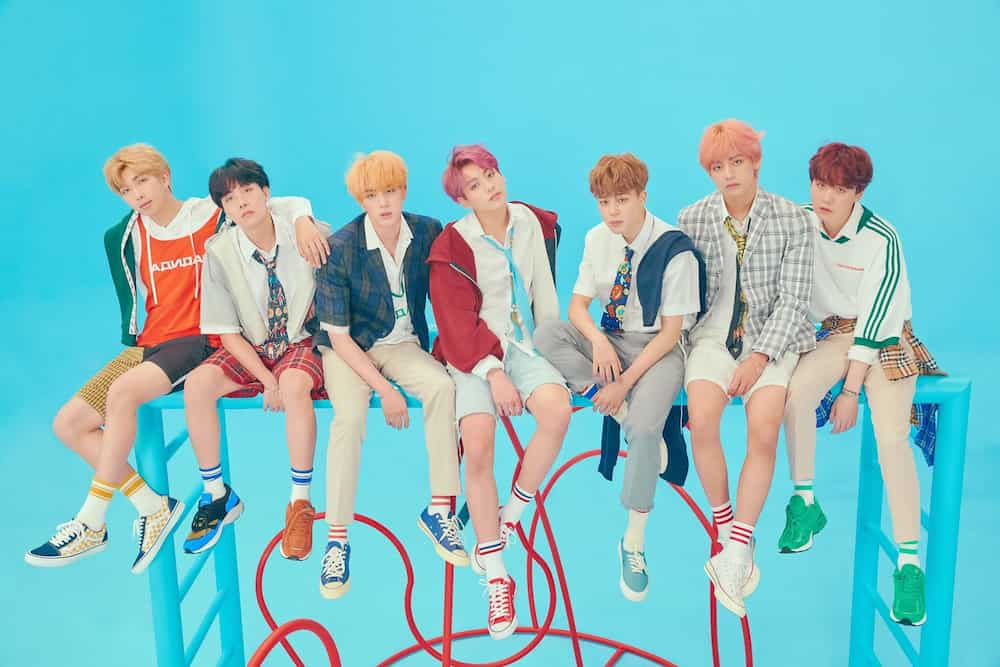 K-Pop fashion is taking over, and it is time to join the Korean wave or Hallyu. Turn your 2020 into a year of style sporting the trendiest Korean outfit.
Korean outfit ideas for men
Here are the top picks in today's world of Korean men fashion:
1. Iconic trench coat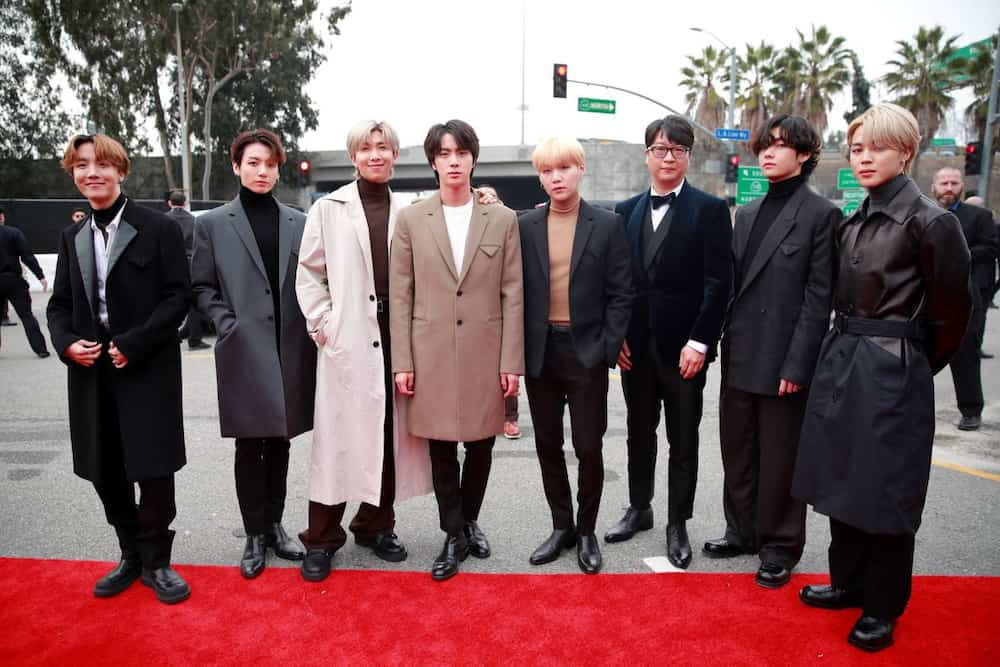 One of the most iconic South Korean fashion items is the trench coat. Many male idols and actors wear this during premieres, shoots, and even on an ordinary day out.
The charm of a trench coat lies in the air of sophistication it brings to the overall attire. It's fit also magnifies the male profile such as height and shoulders.
2. Korean outfit for men polo long sleeve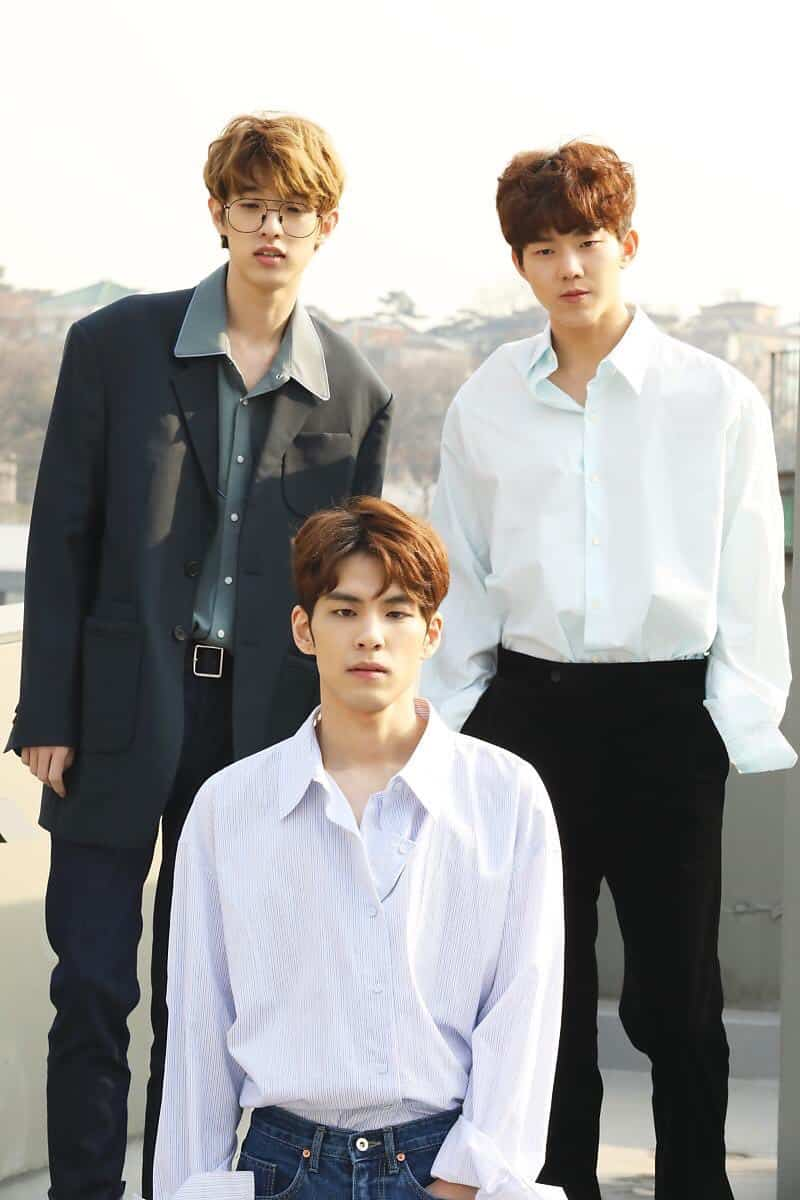 A classy and straightforward Korean go-to look is the long sleeves polo paired with either slacks, jeans, and even shorts. The style is flexible and can fit casual or formal occasions.
Whether you match it with your favorite jacket or wear it with the sleeves rolled up, this closet must-have is a simple yet striking fashion statement. It is also often worn with the first button undone.
READ ALSO: What should you wear for Coachella: 30 outfit ideas you can choose from
3. Straight cut jeans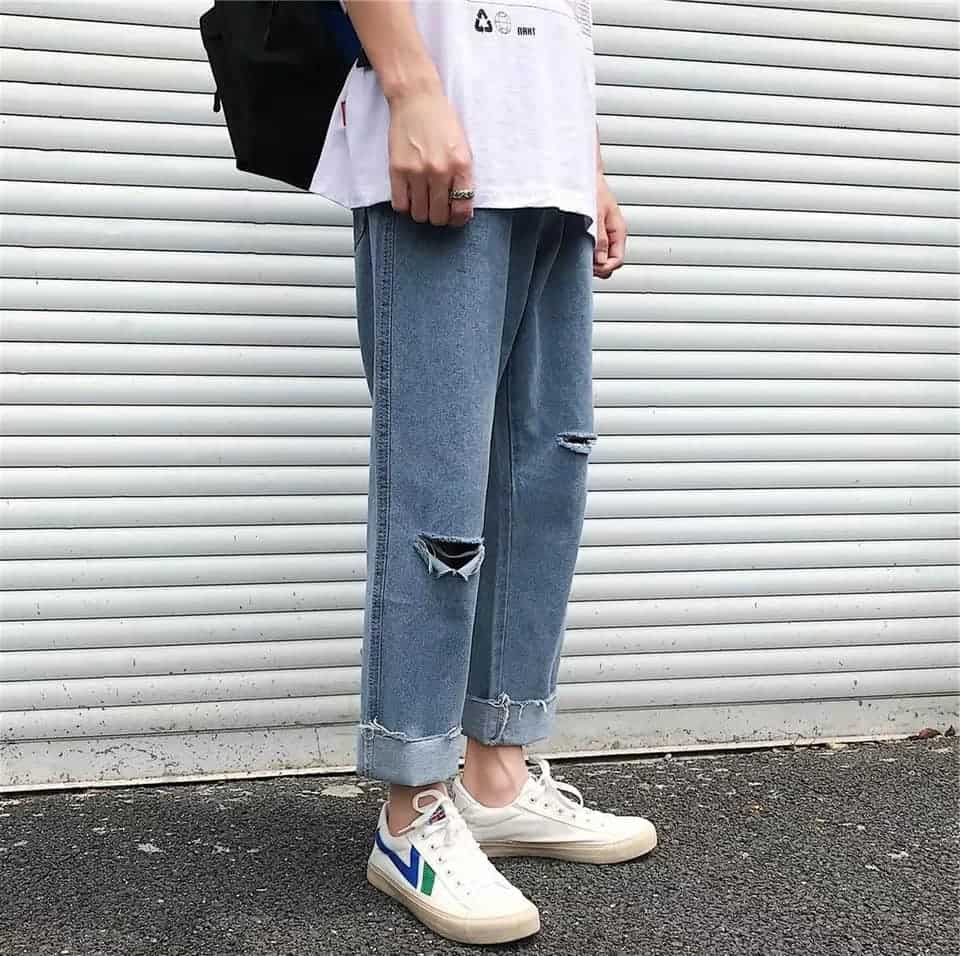 Aside from form-fitting skinny jeans, straight cut pants are all the rage in Hallyu fashion. If you are looking for a simple Korean outfit for men, this comfortable get-up is a perfect choice. Pair it with graphic tees, and you are good to go. Finding a tattered version is a bonus for that rugged Korean street style look.
4. Matching coat and pants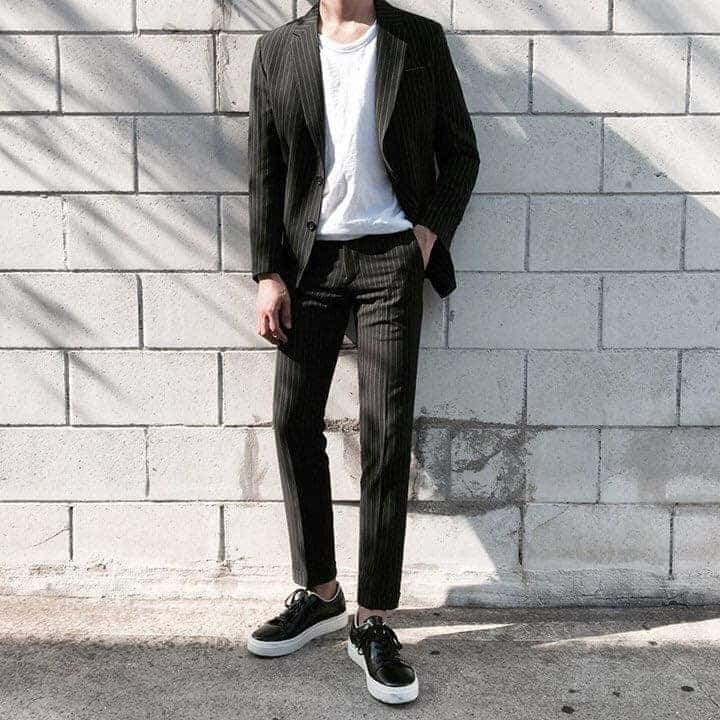 In the modern Korean outfit for men category, wearing matching slacks and jackets is one of the top styles this year. The overall look focuses on the matching pattern or color of the pants and blazer. Meanwhile, the plain white shirt works amazingly as an offset.
This outfit makes you look well put-together with an elegant touch. Feel free to match it either with boat shoes, sneakers, or your favorite loafers.
5. Oversized sweaters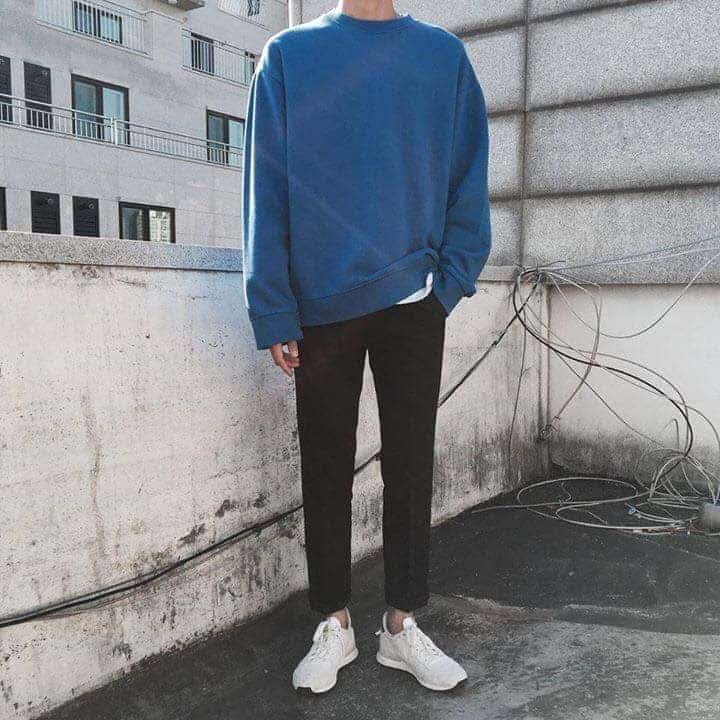 When it comes to casual Korean outfit for men, baggy and oversized articles of clothing is the way to go. Sweaters are a K-Pop outfit favorite as it flaunts broad shoulders and looking masculine in general. As this ensemble is straightforward, play with patterns and colors that make your taste stand out.
6. Korean outfit for men polo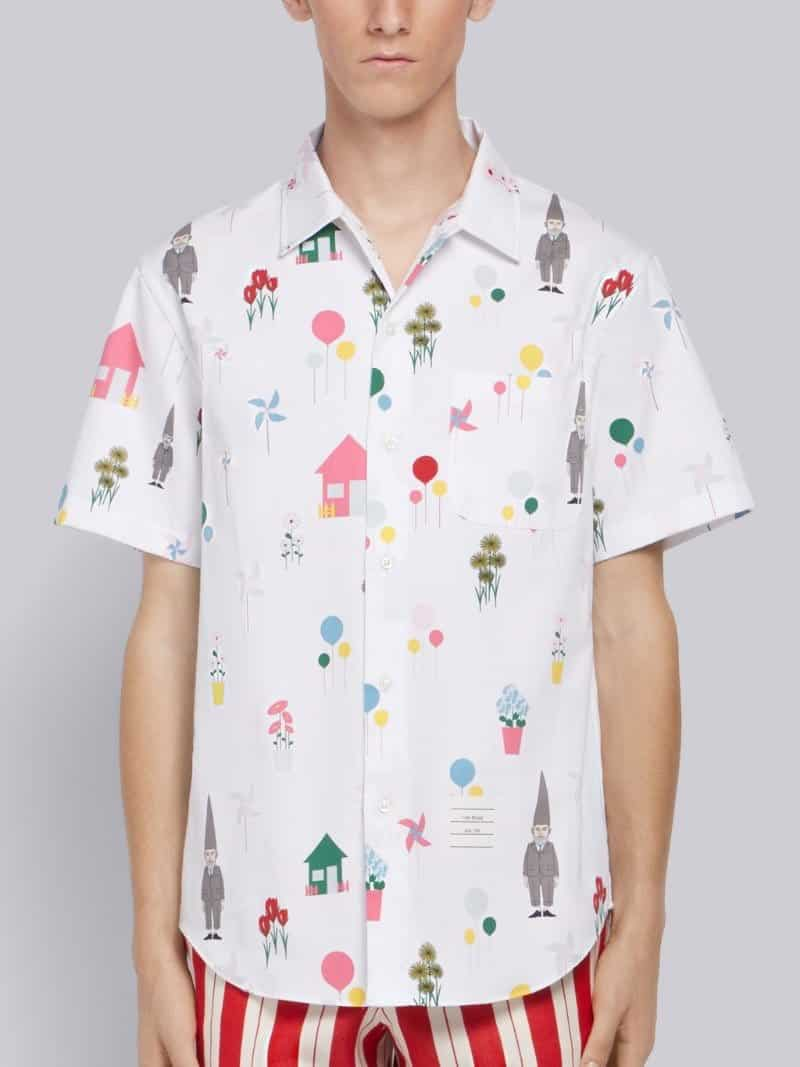 An all-around, stylish look fit for everyday occasions is the short-sleeved polo. The polos are usually worn tucked-in when matched with jeans or slacks to accentuate long legs. Meanwhile, they are left tucked out when worn with shorts.
As seen on K-Pop outfits, loud colors plus patterns such as stripes, and drawings match plain bottoms and sneakers best.
READ ALSO: New Look 2020: Top 20 hair colors that morena girls should try
7. Bucket hats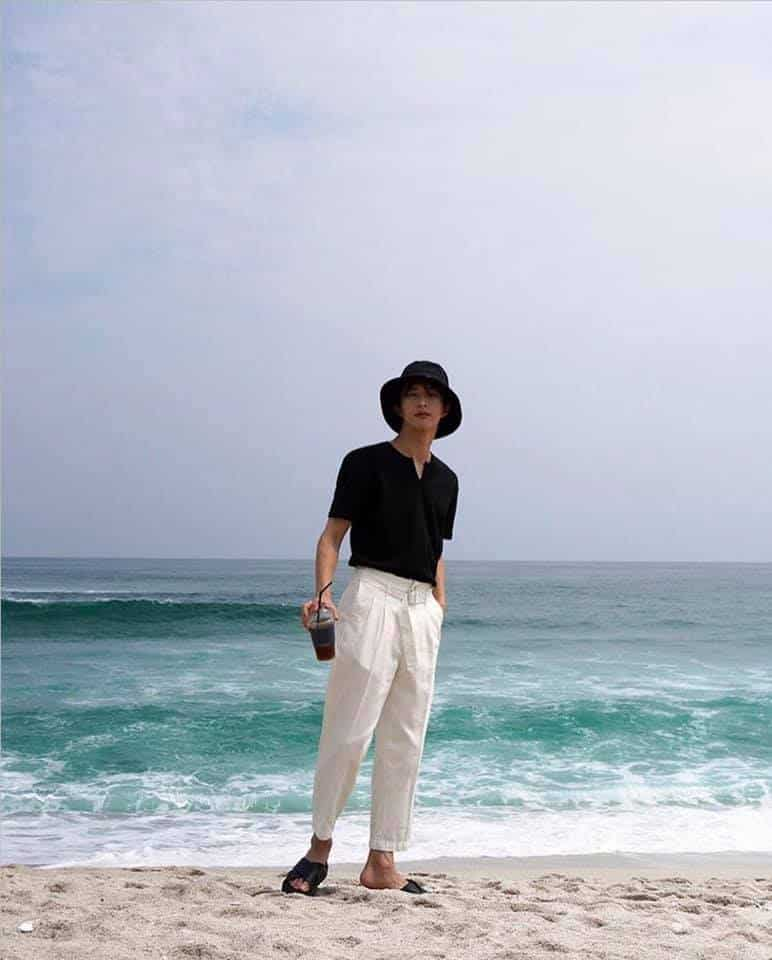 This popular K-pop fashion accessory, the vintage bucket hat, is making its way back into fashion magazines. Many Korean idols and celebrities flaunt the bucket hat look during airport appearances or when they are out in the city.
Although both males and females wear it, it has a different charm when sported by guys. If you are looking for something to add that edge or flair to an outfit, consider trying the bucket hat. Additionally, it matches a variety of outfits, notably casual and street style.
8. Korean outfit for men shorts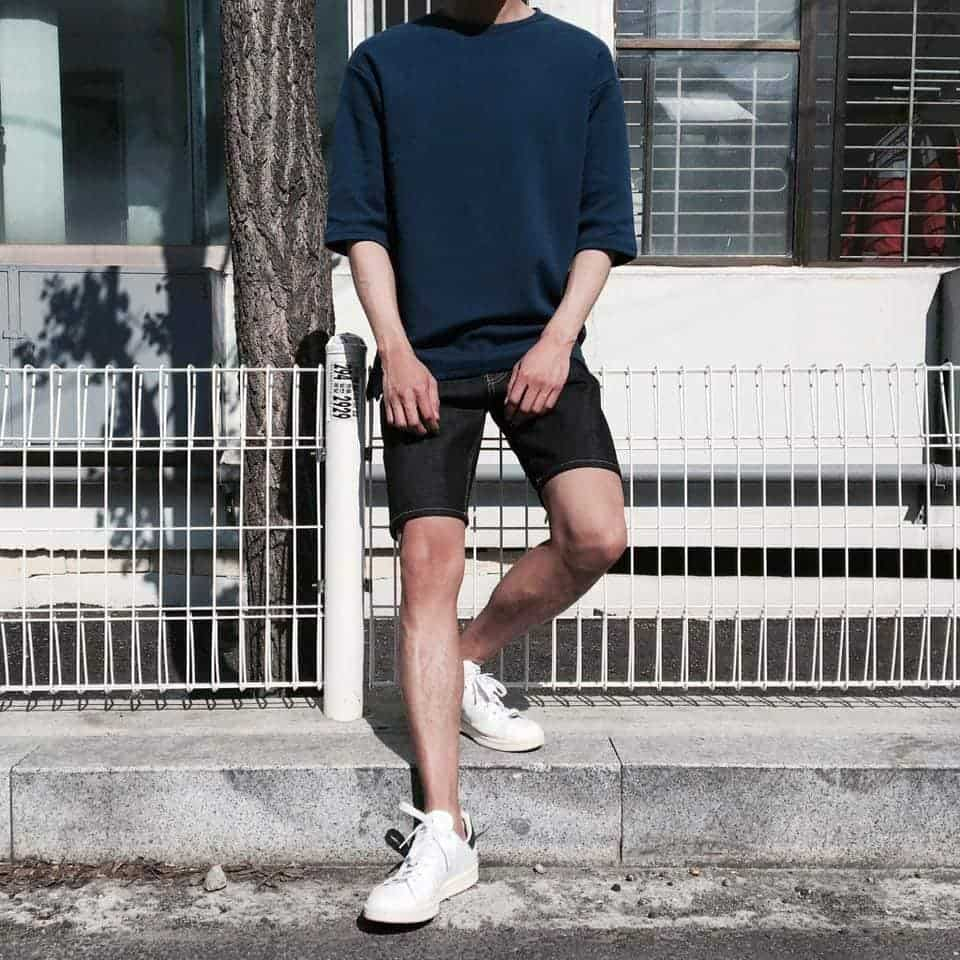 For sunny days, wearing shorts when going out is one way to beat the heat. In Hallyu fashion, denim, black, and khaki above the knee shorts are the easiest to mix and match while at the same time being stylish. To avoid a harsh sunburn, partner it with an elbow-length shirt or polo.
9. Vests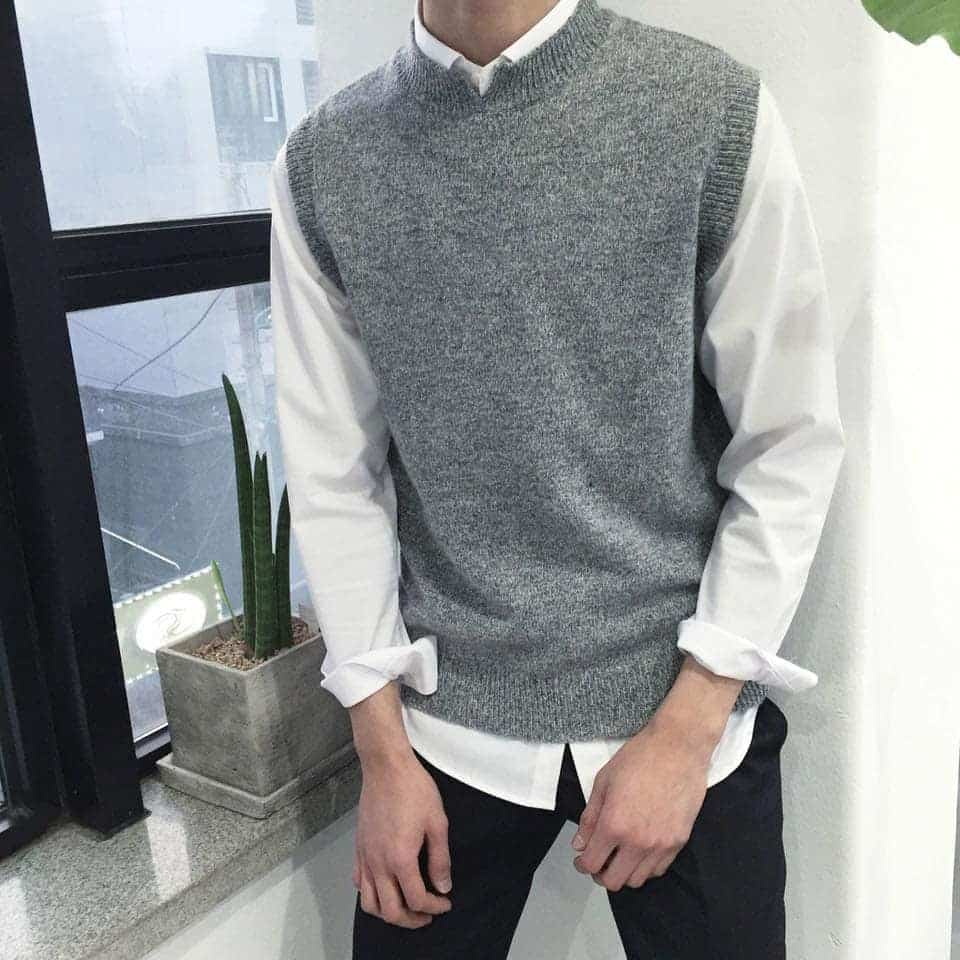 If a street style outfit does not suit your taste, you can always rock the preppy boy look. Dress your sharpest in a stylish vest and polo that accents the torso. Whether you opt for sleek color coordination or a bright patterned vest, the ensemble stays voguish all the same.
10. Slacks and trousers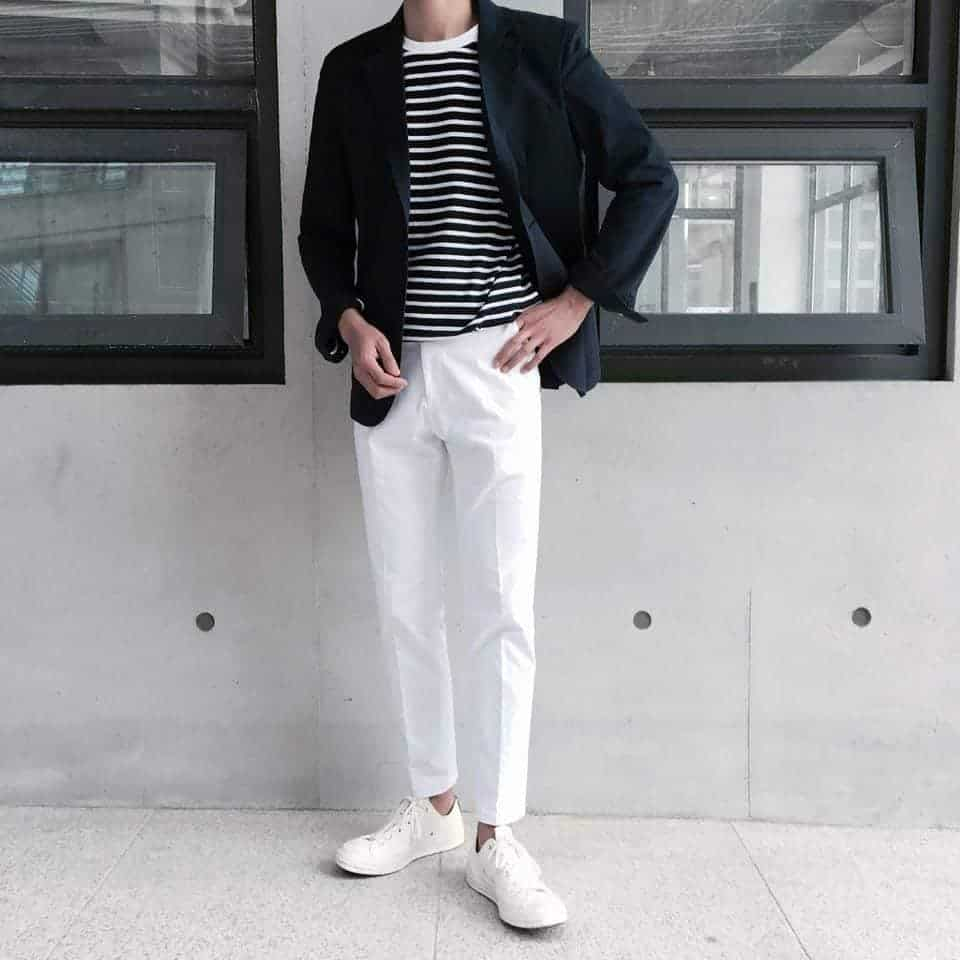 Slacks are not just for job interviews or formal occasions. Slacks or trousers that fit well are vital in mastering the Korean heartthrob look as it goes well with almost anything. Wearing these bottoms make a simple shirt or layered outfit look more stunning than usual.
Additionally, it pairs well with both sneakers and loafers. Make sure a little bit of the ankle peeks through for that Korean look.
11. Oversized shirts and stripes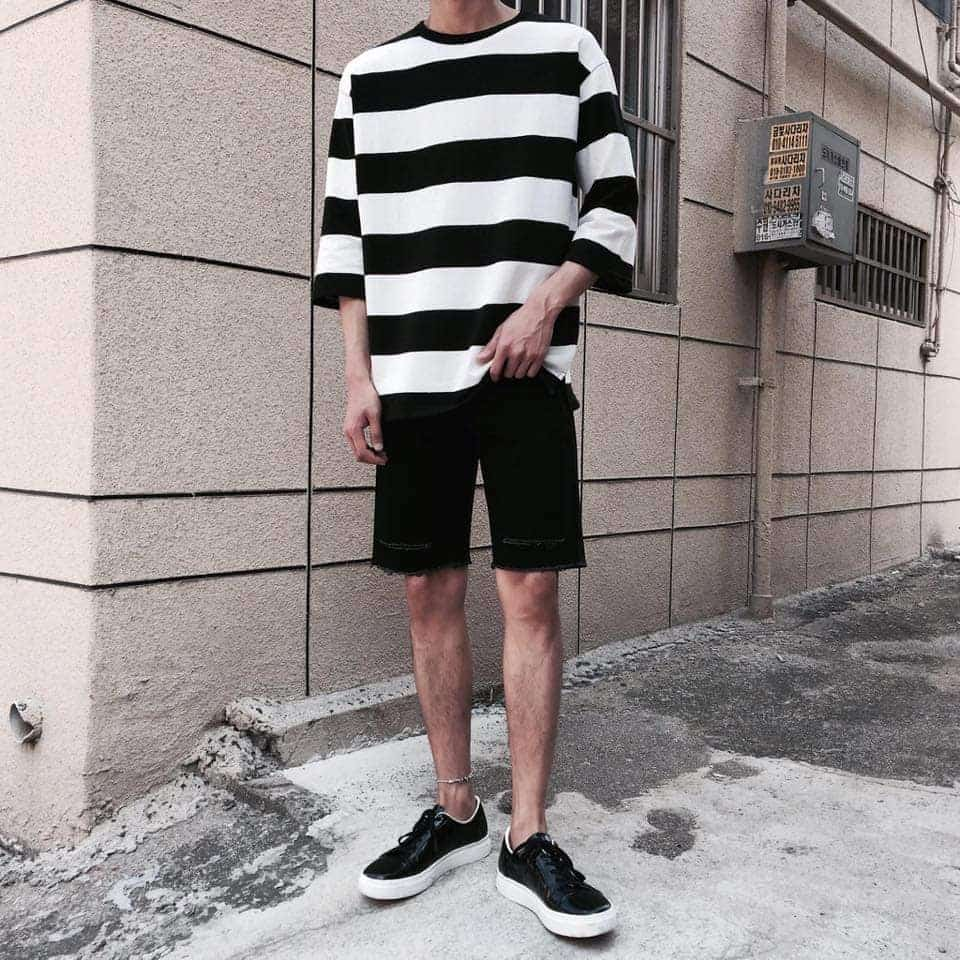 Just like with baggy sweaters, loose shirts are very high fashion this year. It is a simple yet aesthetic outfit that pulls off that chill-stylish fashion vibe. When it comes to shirt designs, stripes scream trendy, especially when they are in bold colors.
12. Hoodies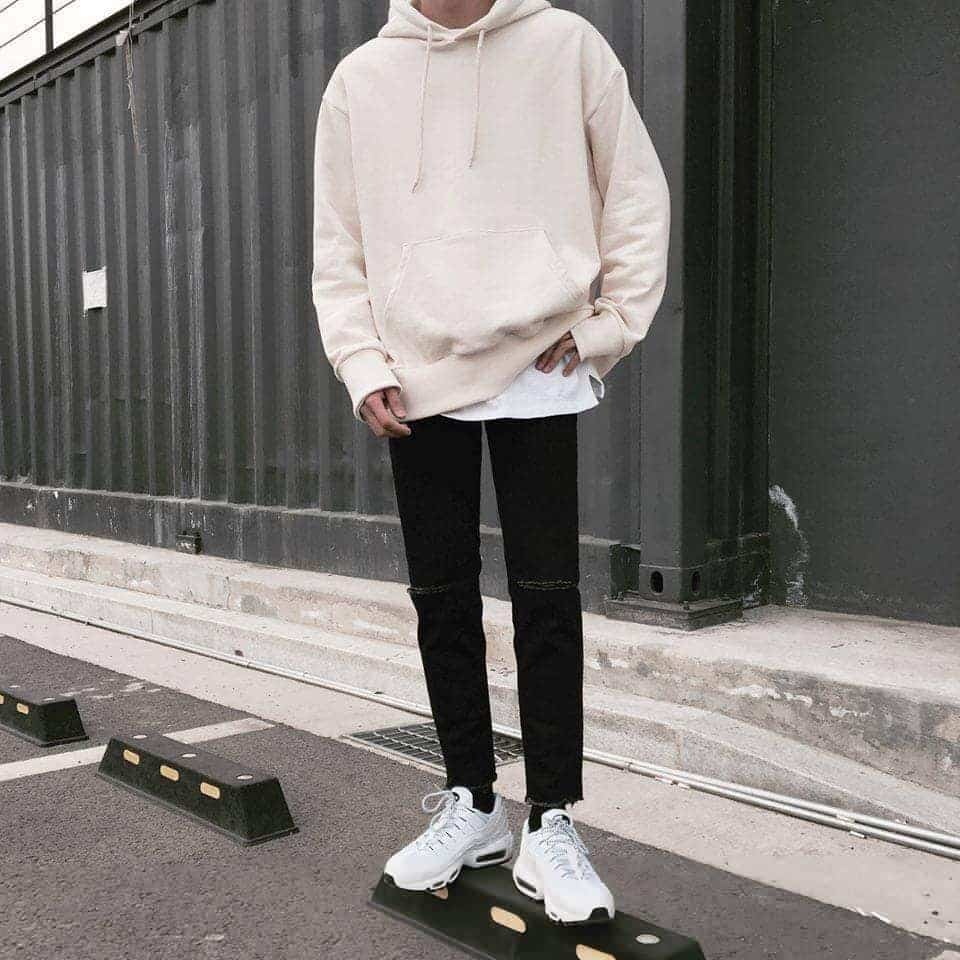 Hoodies embody an effortless fashion choice in the K-pop community, and it is understandable why. It is a basic outfit that goes well with skinny jeans and sneakers, perfect for handling that busy schedule. To achieve a more rugged look, match hoodies with tattered jeans, bright sneakers, and a cap.
13. Plaid blazers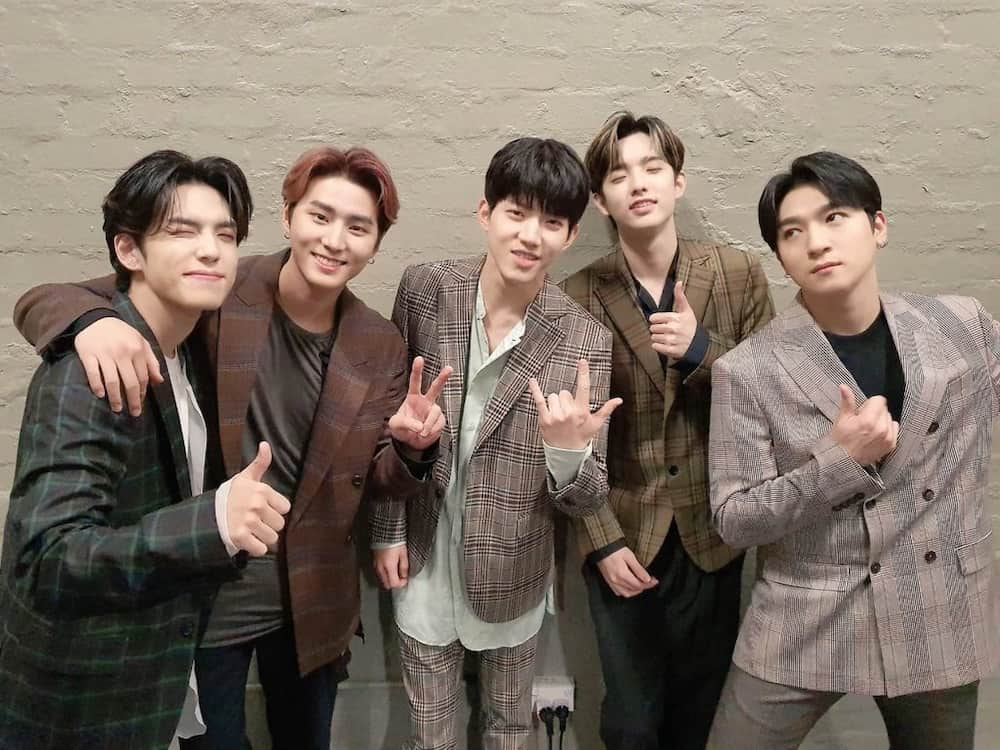 If there is one thing that K-Pop has re-introduced to fashion, it is the love for plaid. For men, plaid blazers or coats are a great addition to your wardrobe for that refined and ultracool look. Instead of being an ordinary Joe, plaid blazers give that eye-catching oomph to your overall look.
14. Jogger pants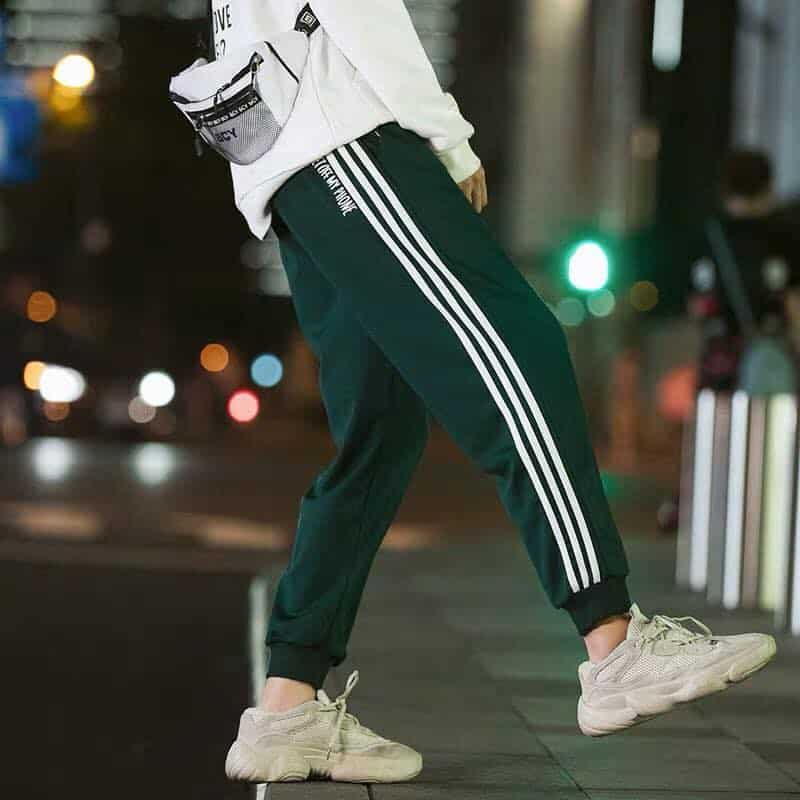 Jogger pants are an extremely popular choice of bottom wear because of their comfort and style. Wear it for that ultrahip fashion statement while hanging out with friends or travelling. Fave shades of this wear are solid colors like dark green, dark blue, black, grey, red, and white.
Do you want to look long-legged? Find jogger pants with lines on the side so they can highlight your height.
15. Loud colors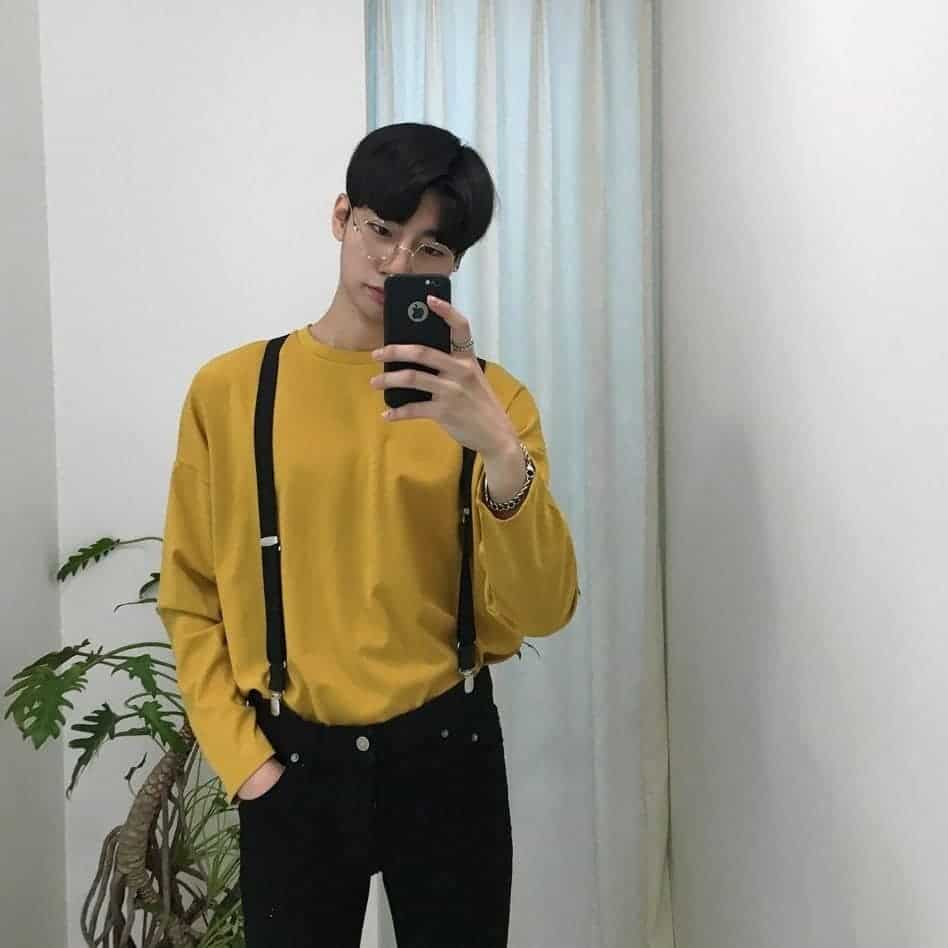 Korean fashion does not shy away from bright or pastel colors. Although muted tones are okay from time to time, embracing vivid hues and shades can open many doors for style and fashion.
Mustard yellow, bright reds, light blues, brilliant greens, and more are often seen on Korean celebrities and idols. Suspenders also add a nice touch to balance the intensity of colors.
What do you think is the most trendy Korean outfit for men? Take this list and give your wardrobe an upgrade as you ride along with the Hallyu wave.
READ ALSO: Top 50 infinity dress style one should try this year
Source: KAMI.com.gh