Vintage outfit for men: Best trends of 2020 (photos)
Many people admire the classy and sophisticated air of vintage clothing. Despite the new trends and outrageous fads in the fashion industry, the antique style still holds a charm that fashion enthusiasts can not get enough of. In men's fashion, vintage outfit for men hardly ever loses its style.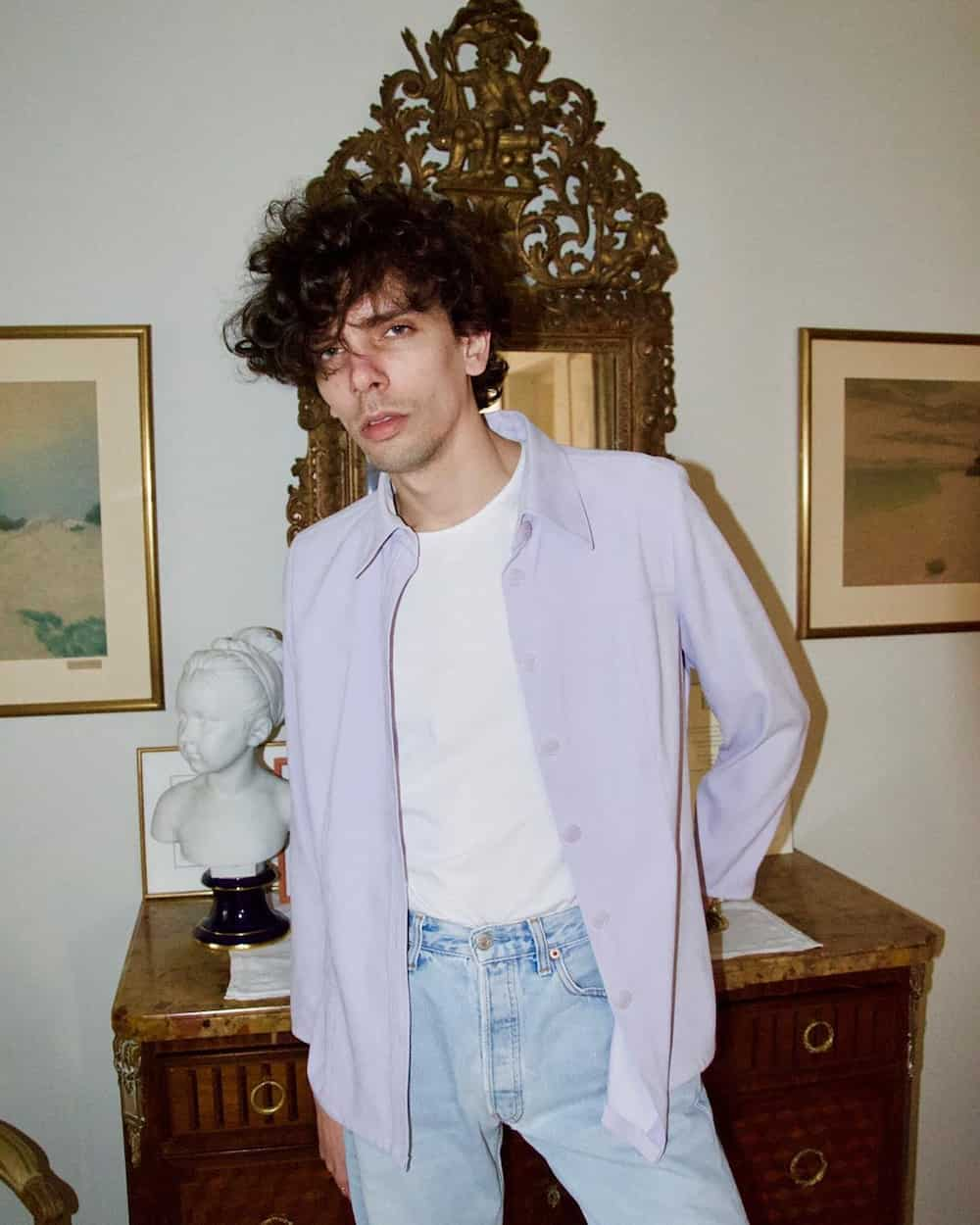 Even in 2020, many men look to vintage attire as inspiration for looking dashing and dapper. Not only does the old-fashioned style complement male proportions, but it also brings a distinctive charm to the table. What vintage outfit suits you best?
Vintage look vintage outfit for men
Here are the top vintage outfit ideas in men's fashion:
1. Vintage polo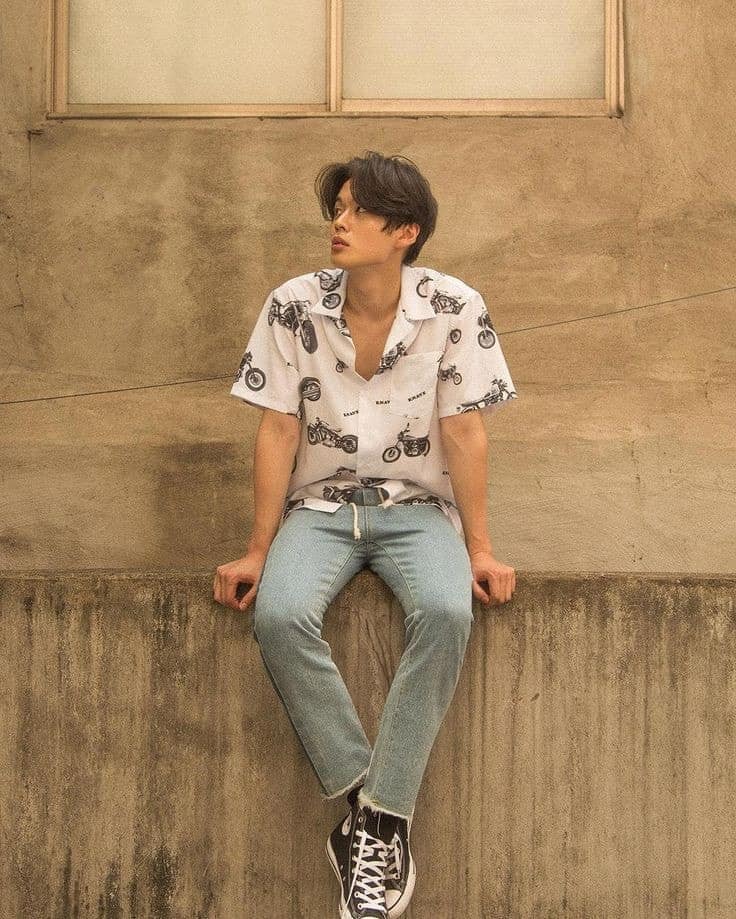 When it comes to choosing a modern vintage outfit for men, unique and vintage print polo shirts are the best way to go. Their unique, eye-catching vivid colors and abstract designs stand out and give your outfit an old-fashion aesthetic.
Additionally, they are an easy-to-wear outfit that is good for most occasions. For an up-to-date look, pair it with denim jeans and your favorite sneakers. Meanwhile, wear it with skinny, black jeans or slacks if you want a more formal look.
2. Vintage outfit men: Leather jacket and white shirt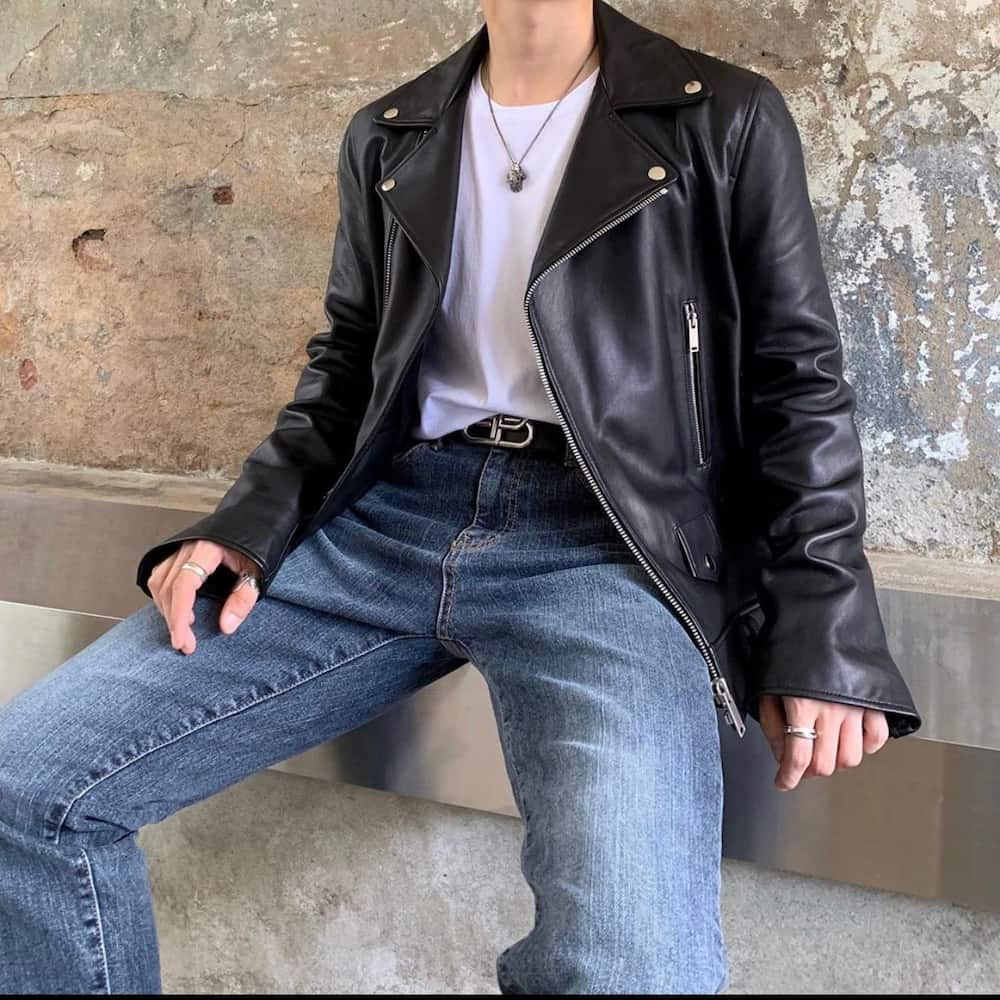 The leather jacket and white shirt combo is an iconic vintage fashion. Aside from it being an edgy and masculine touch to your everyday fashion, its nostalgic charm is likened to prominent people. American actor James Dean sported the leather look with denim jeans and had girls swooning over his bad-boy image.
Another notable leather jacket icon is the character Danny Zuko from the 1978 American musical romantic comedy, Grease. He sported the jacket with a white shirt, black skinny jeans and an irresistible up-do.
3. Tucked polo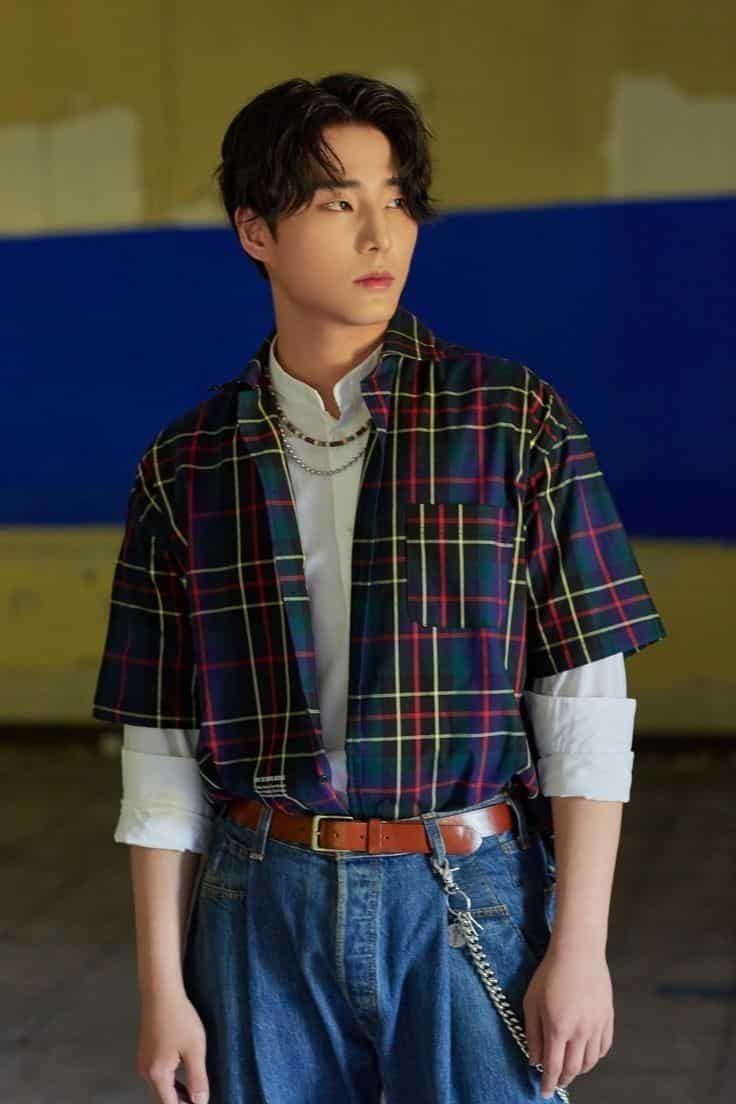 Tucked-in fashion is all the rage this year. If you are going for a more dated yet stylish look, then this outfit is a closet must-have. The unbuttoned styled is a laid-back look that can be layered on shirts, long sleeves, or roll necks.
Although most styles, back in the day, utilize dull colors, choosing plaid patterns makes the fashion statement more animated. Feel free to style with denim pants and sneakers for a modern street style.
4. Overalls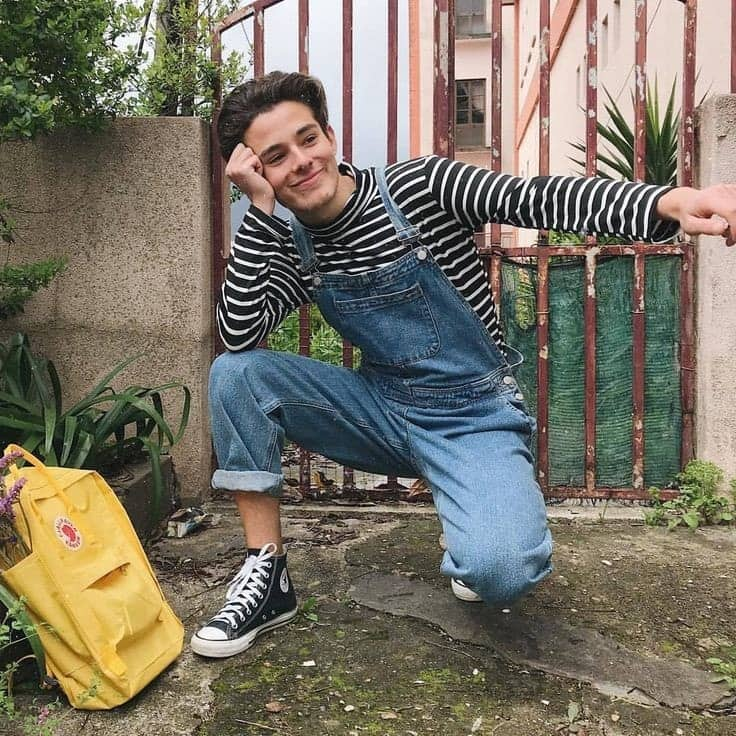 If you are looking for an effortless yet stylish retro-vintage outfit, then grab yourself a pair of overalls. For a nostalgic vibe, wear denim overalls on top of your favorite shirt, sweater, or polo. Add the final touch with white sneakers or men's classic converse chucks.
5. Loose slacks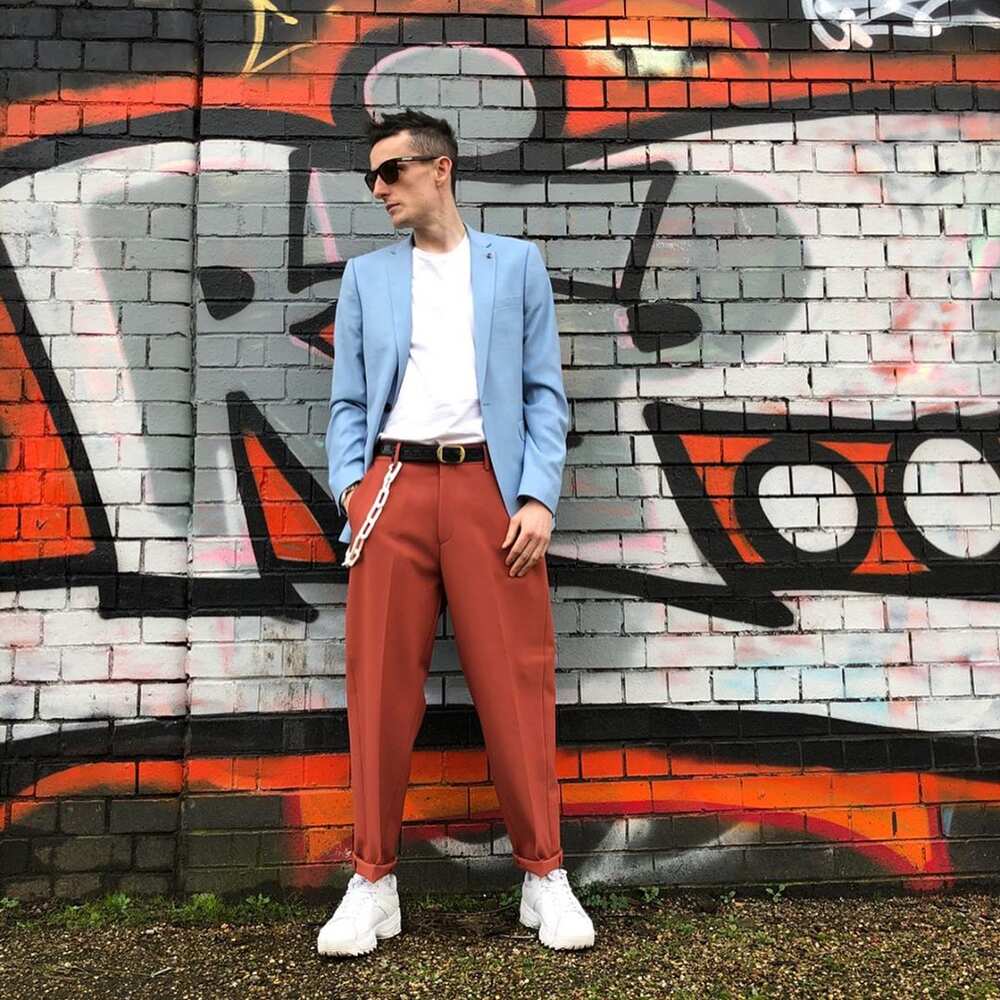 This 2020, upgrade your wardrobe with an essential vintage piece, baggy slacks. Form-fitting slacks look great on men. However, loose pants give a high-fashion, modern, and easy-going look for the dudes.
Additionally, it has many forms of style. Flaunt them with a bright-colored coat and sneakers for a rugged street style fashion. Meanwhile, for a laid back yet formal outfit, pair them with a turtleneck and loafers.
READ ALSO: Retro outfit for men: 50 amazing styles to complete your look
6. Roll neck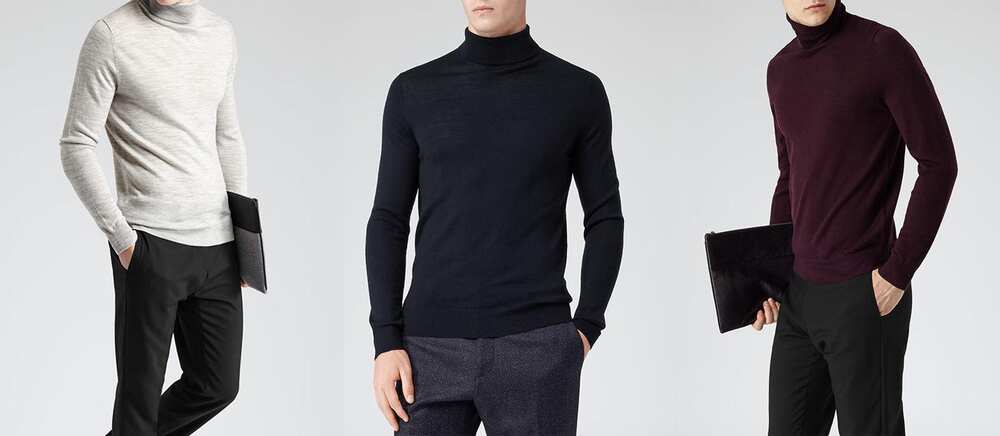 Roll neck long sleeves are an amazing article of clothing that complements the male physique. It emphasizes the broad back and shoulders as well as the biceps and arms. Although it can be worn as is, it is also used as an accent when layering clothing.
This type of top pairs well with chesterfield coats or blazers. For cold days, it can be used as an undershirt for button-down polos.
7. Fedora hat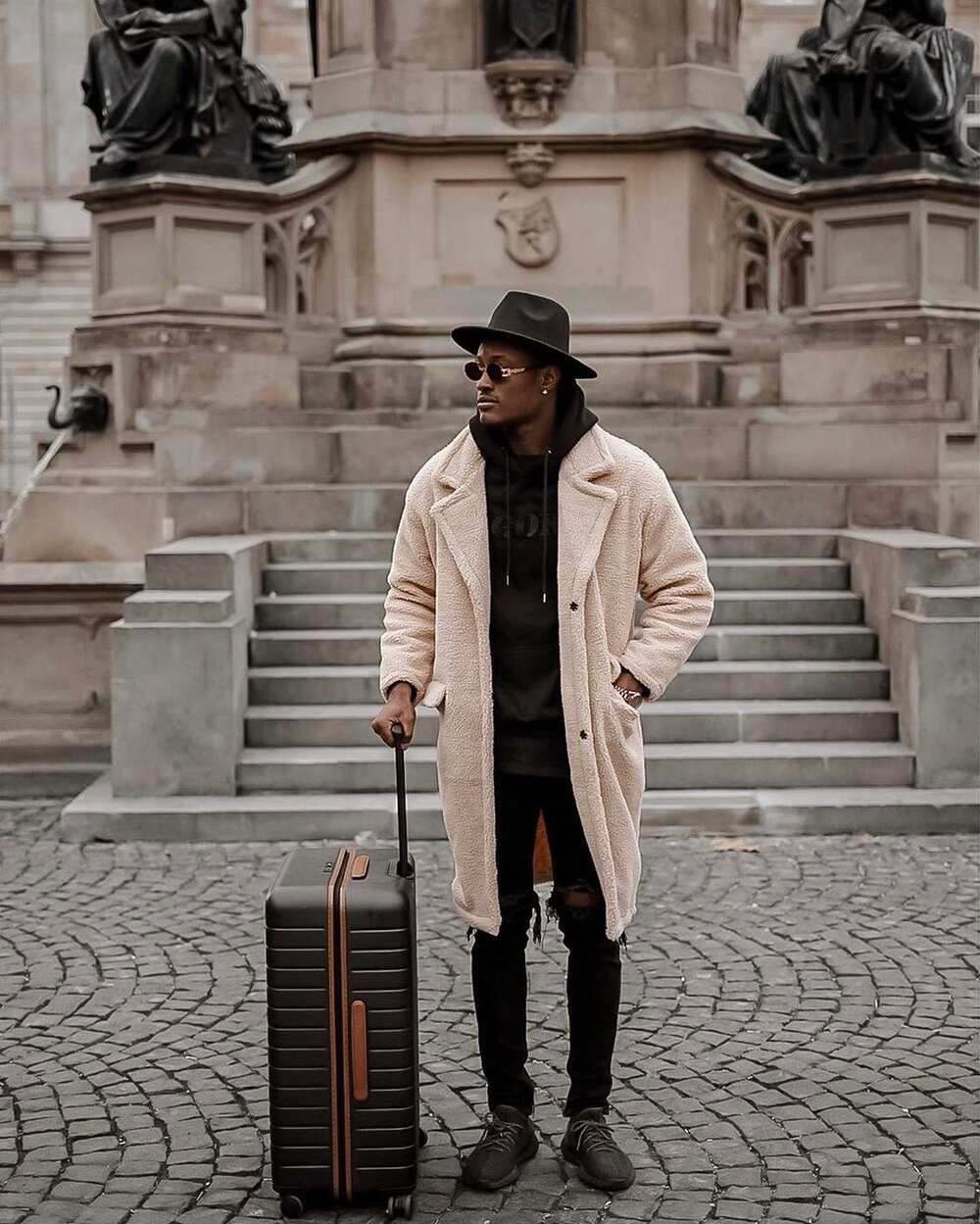 This year is the time to confidently accessorize. Pair your favorite classic vintage outfit for men with the iconic fedora hat for that posh vibe. This hat gives that vintage touch to your outfit, even if you are not wearing a suit. Look classy even in your simplest clothes with the fedora hat in your lookbook.
8. Chalk stripe suit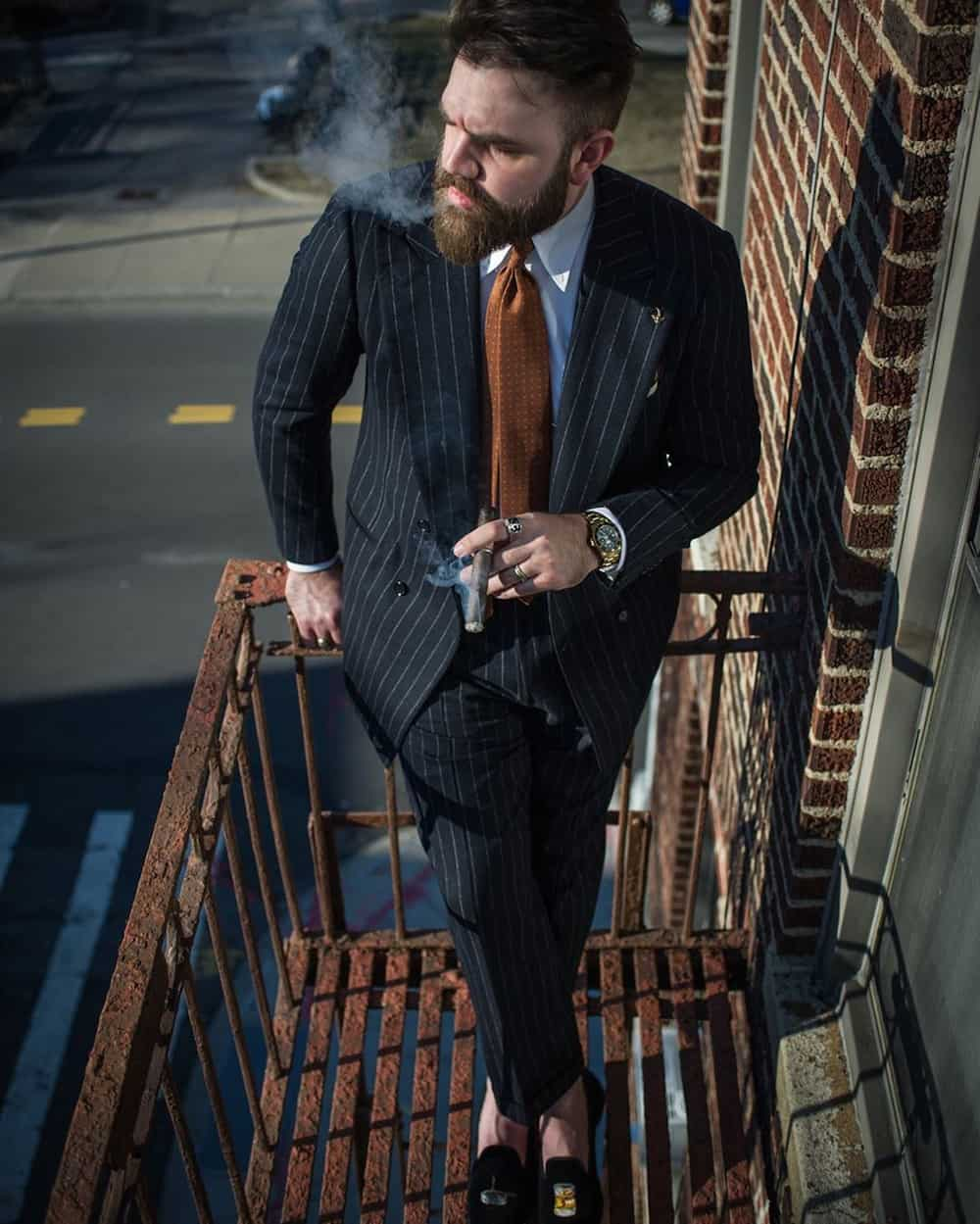 When it comes to suits, the chalk stripe suit is a known classic. Its vertical lines help elongate the torso, arms, and legs for an overall taller look. Aside from that, the chalk stripe adds drama to your ordinary plain-colored garb. It is pleasing to the eyes and very high-class to look at.
9. Color-coordinated suits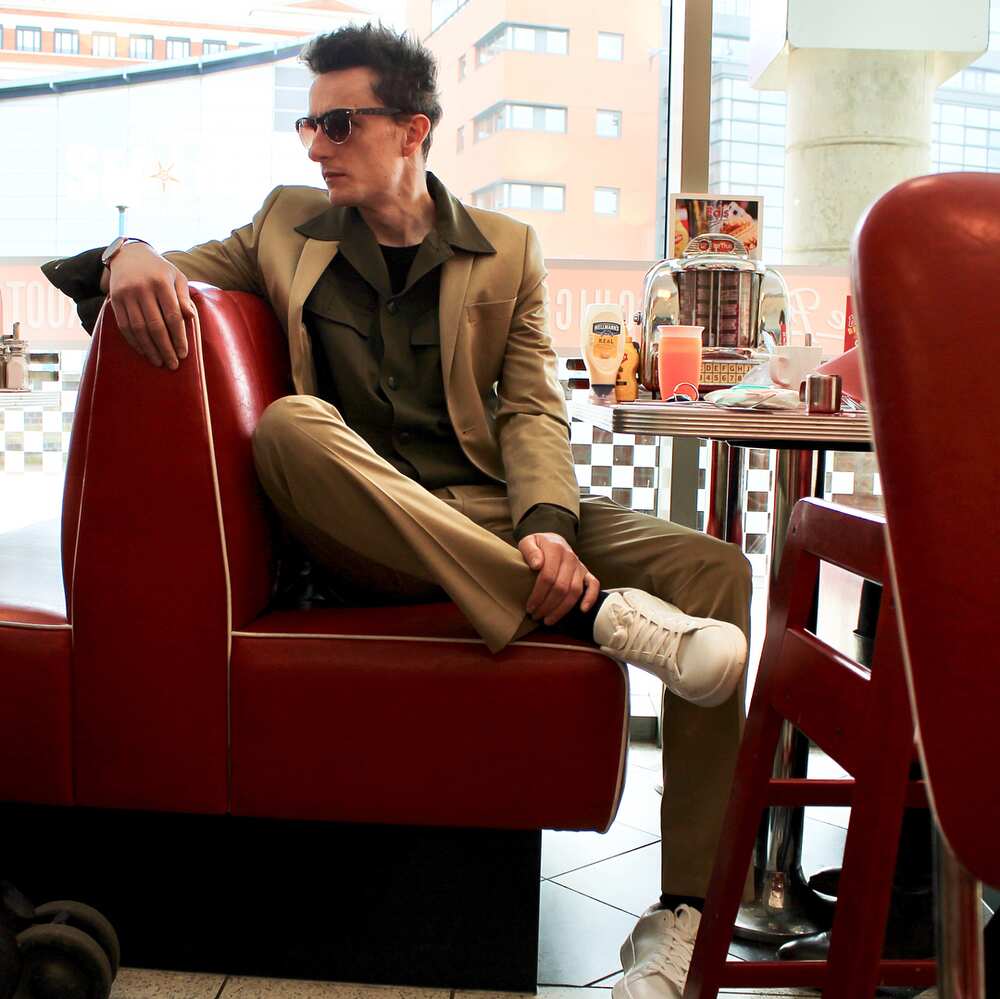 If you are not a fan of patterns or stripes, color-coordinated suits are antique and stylish at the same time. Whether you match muted colors with each other or opt for a deeper oxford shirt to offset a lighter blazer, the outfit remains classy all the same.
For a more casual outfit, wear it with white sneakers. Do not forget to accessorize with your choice of wristwatch, sunglasses, or a bag.
10. Double-breasted buttoned blazer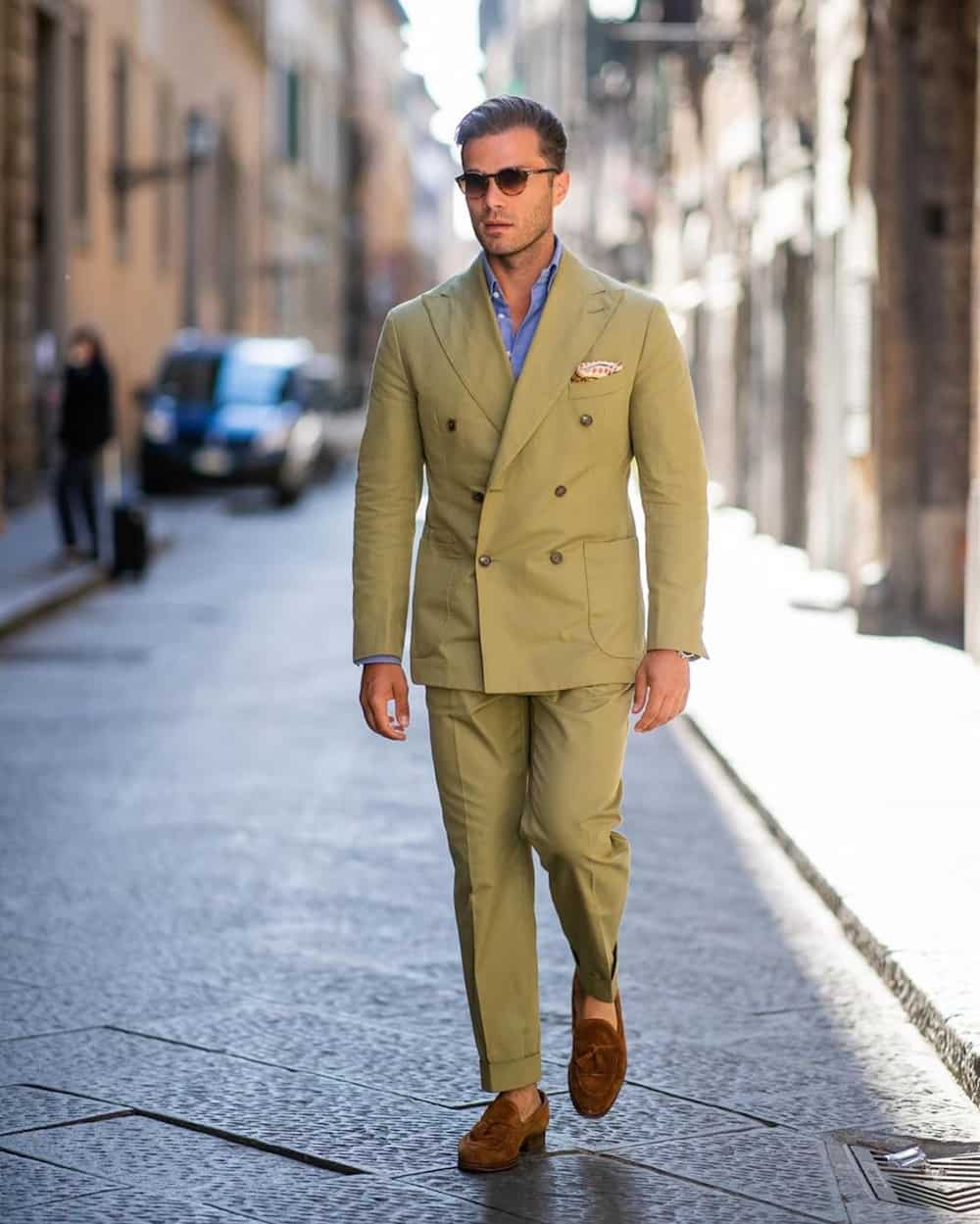 The double-breasted blazer is a stunning formal vintage outfit for men. This dapper style will turn many heads to your direction, especially when paired with matching pants. This style is best worn with formal shoes like loafers, boat shoes, or boots. Grab this style for your closet and rock that high-profile businessman look.
11. Suspenders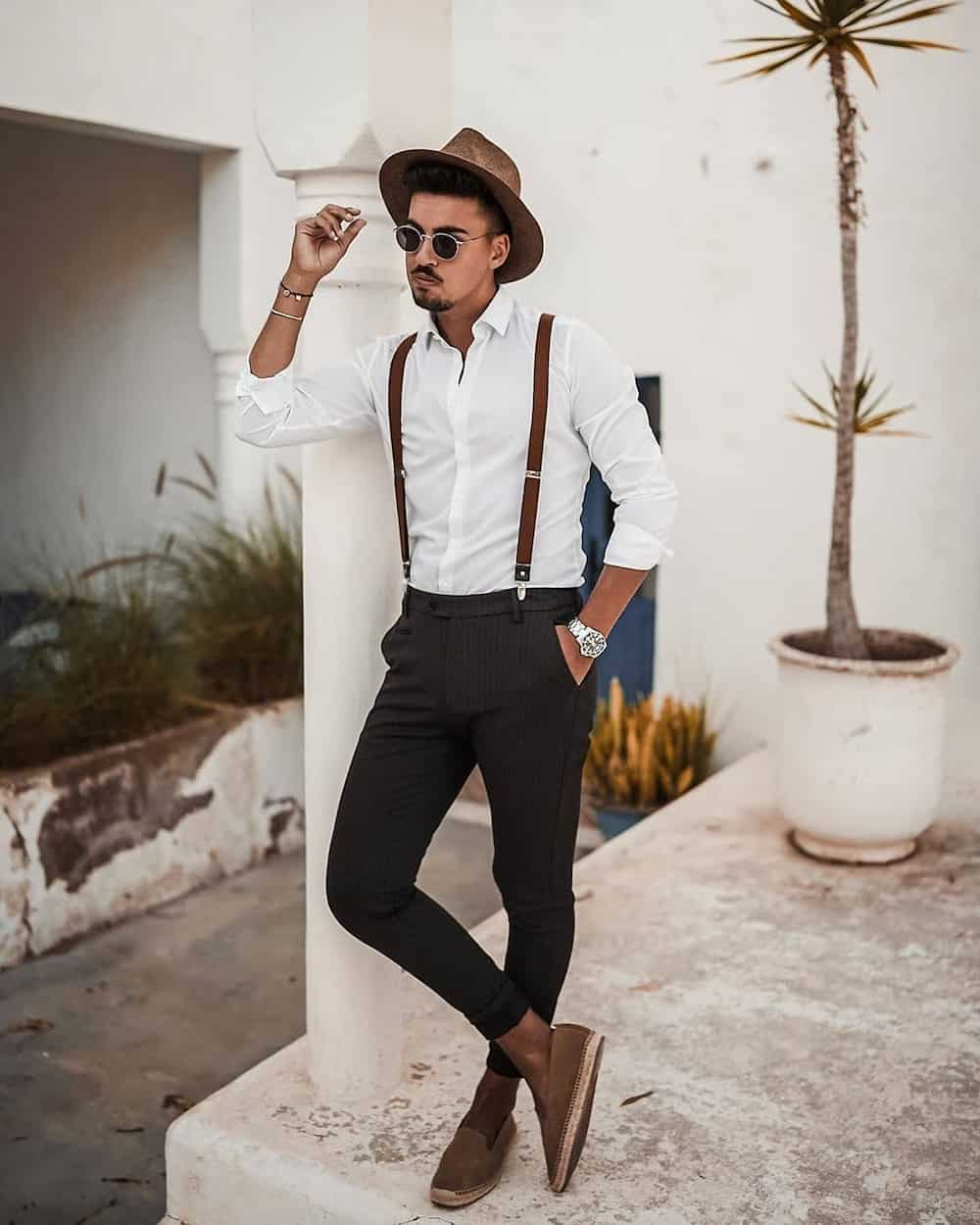 The history of suspenders dates back to the 18th century, and yet they are still a hot fashion item until today. The timeless charm of suspenders lies in its visually appealing design and usage. Instead of using a belt, you can opt to use suspenders to hold up your pants or trousers.
Its sleek style fits oxford shirts perfectly. However, there are numerous creative and endearing ways to rock suspenders; all you have to do is mix and match.
READ ALSO: Bohemian outfit for men: 50 best ideas 2020 (photos)
12. Vests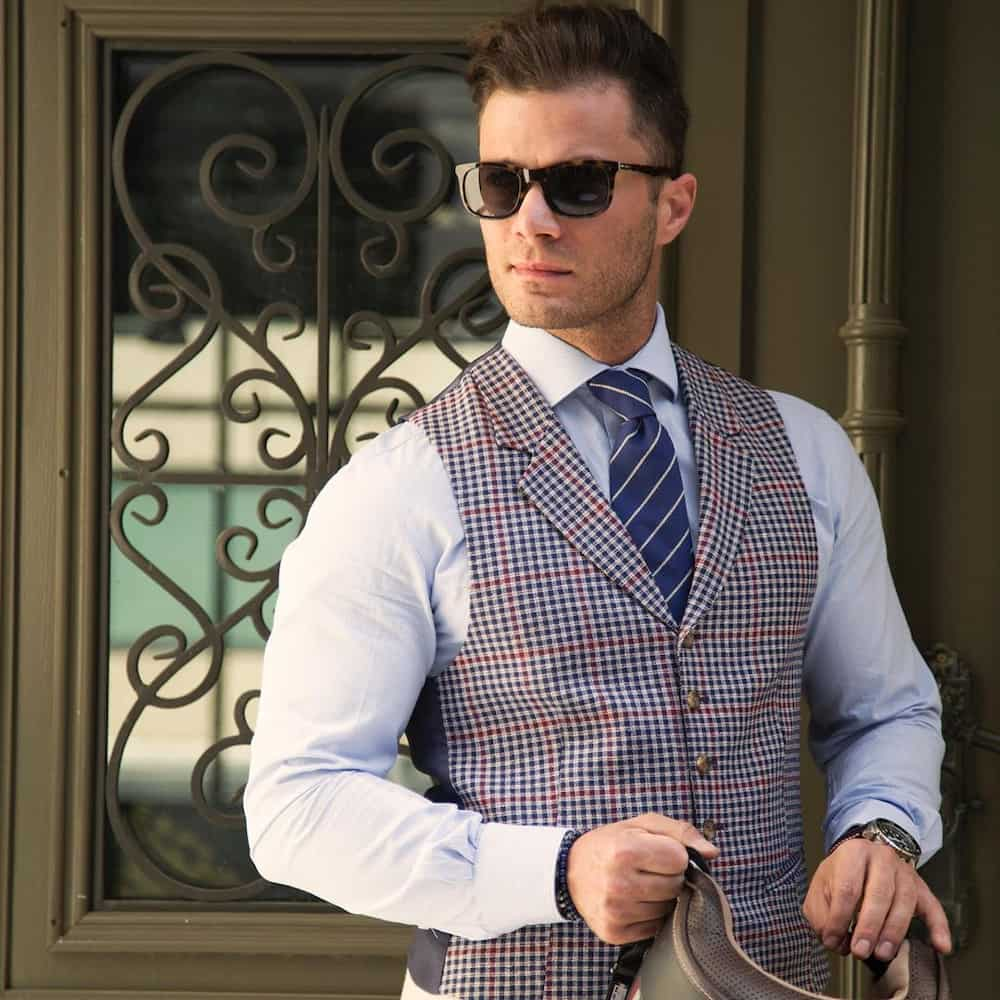 When suits look too formal, vests are a high-fashion yet less dramatic alternative. Depending on your taste, feel free to wear it plain or plaid, or whichever design you want. Dress it over a button-down polo and a necktie, and you are good to go.
13. Corduroy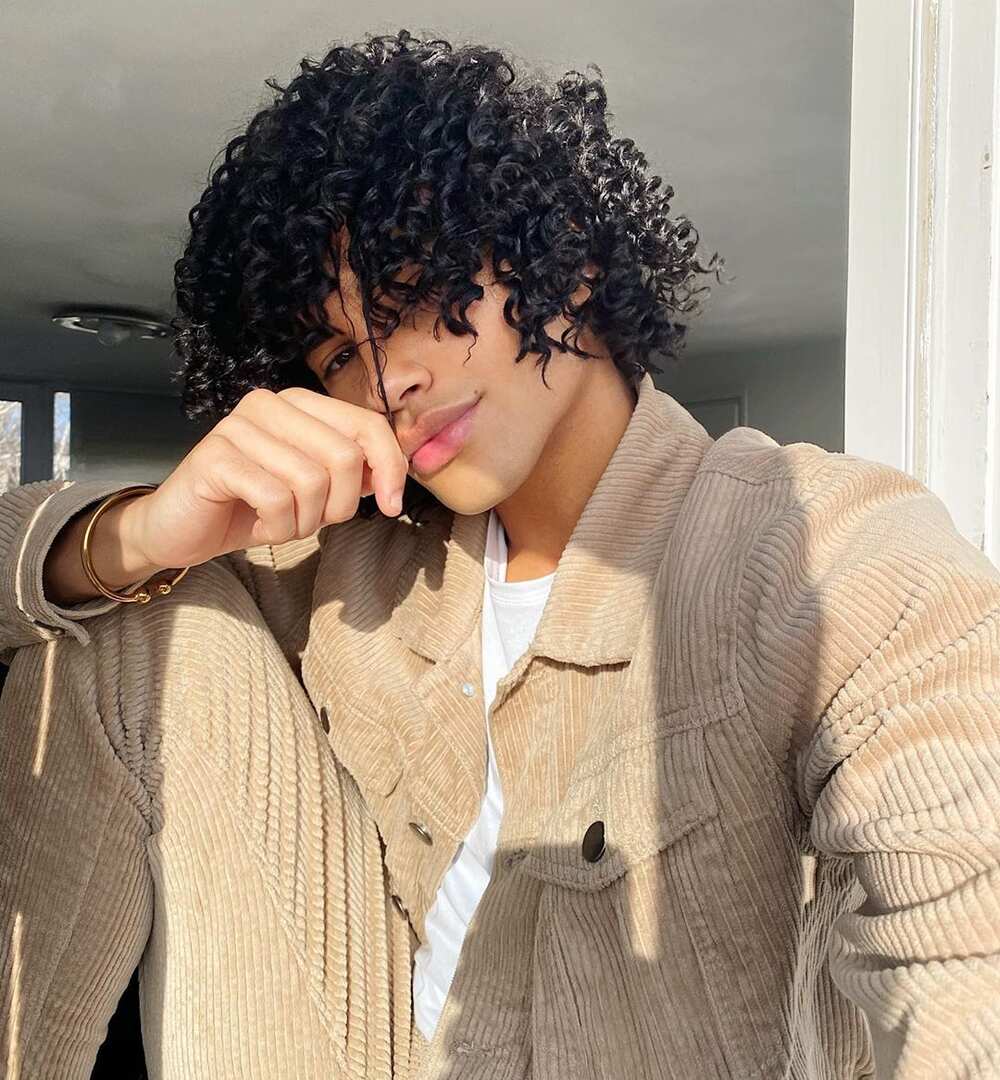 When it comes to clothing materials, corduroy will always have a spot in modern fashion. As much as it was a hit in the past, it lives up to its fame even in the present. Not only is it durable, warm, and comfortable, its pattern gives an immensely stylish look.
Throughout the years, many clothes are made from this fustian cotton weave, especially for men's clothing and sportswear.
14. Camp collar polos and loafers
The camp or Cuban collar is known for being a handsome accent to your regular polo. The relaxed collar does not stick out and stays flat on shoulders, which allows more comfort than oxford shirts. Additionally, its usual style is with the first button undone and which allows or a laid-back summer get-up.
Dress this piece with shorts and sneakers, and you are ready for a day out in the sun. Meanwhile, pair it with pants and loafers for a stylish first date.
15. Suede shoes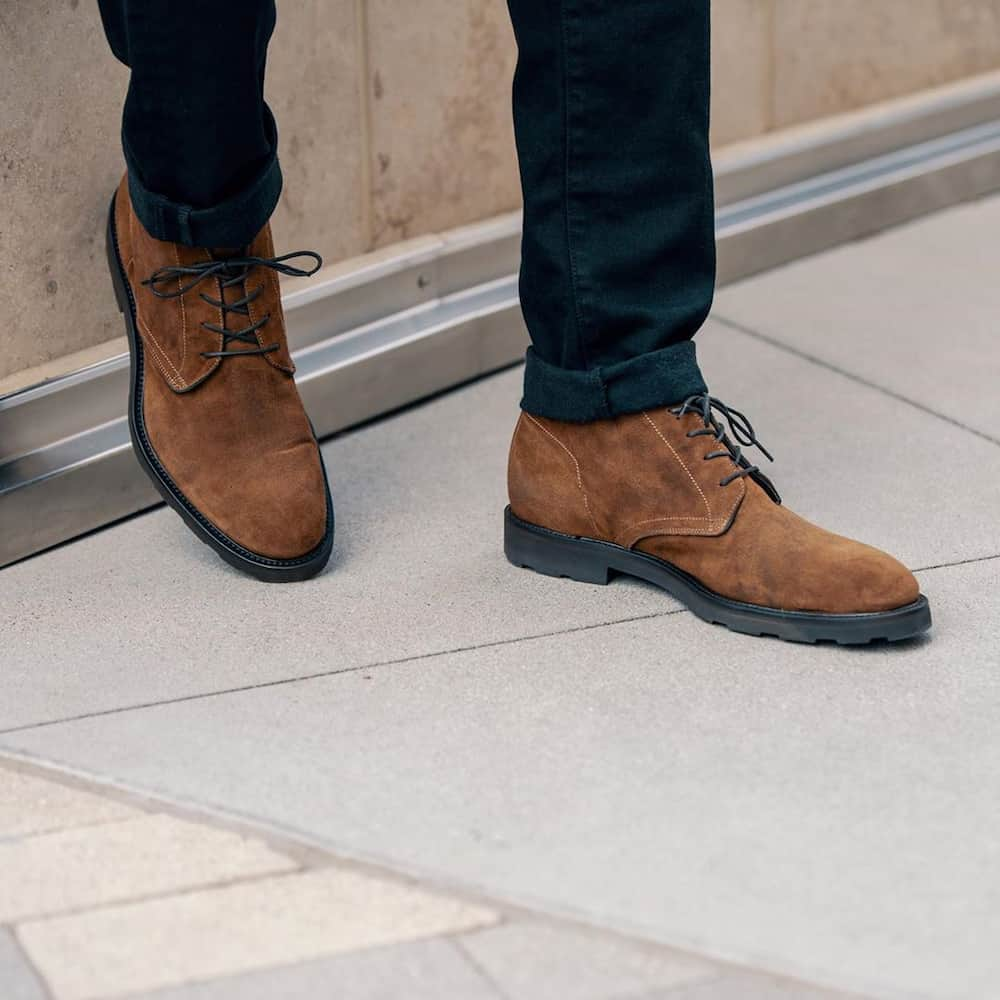 Suede leather and its fibrous texture is a high-class look for clothing. Match the material with stylish shoes like lace-up ankle boots and your outfit will look as dashing as ever. If you are looking for more casual footwear, Suede loafers are also in style.
Make sure to follow proper cleaning and care instructions for your suede shoes to last longer.
16. Neckerchief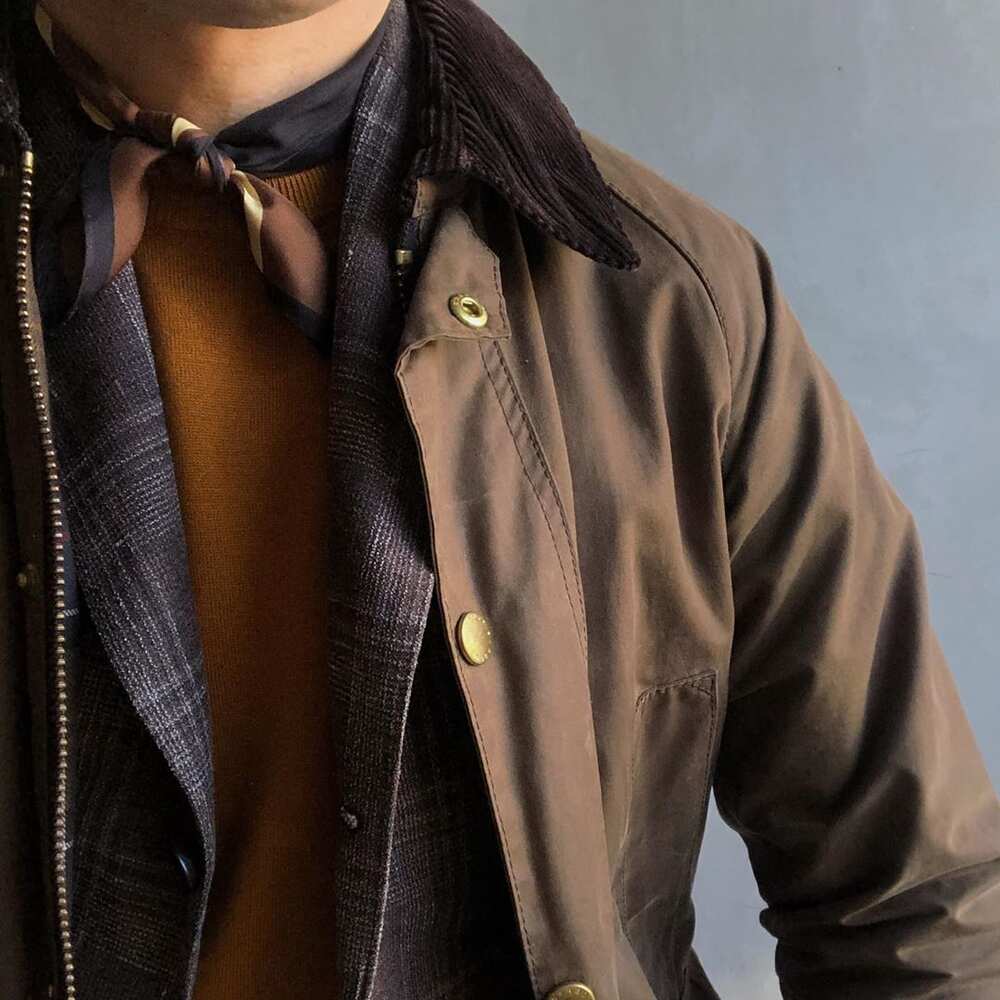 Aside from necklaces, a distinct neck accent would be the vintage neckerchief. Depending on how you style them, this neck scarf can be very trendy as it does its job of spicing up an outfit. Although it is unisex, men can utilize this fashion item in accenting layered outfits or a simple fitted shirt.
Mix and match with patterned or bold-colored neckerchiefs, depending on your style or the need for your outfit.
What is your pick of vintage outfit for men? These trends are here to stay, so do not forget to grab some of these styles for your wardrobe.
READ ALSO: Stay classy with these 20 best feminine vintage outfit styles for 2020
Source: KAMI.com.gh