Bohemian attire for women: Trends in 2020 (photos)
The boho culture allows people to express themselves through their clothes. Women enjoy fashion and boho style is very common among many. However, very few understand the rules behind choosing the right bohemian attire for women and how to accessorize their outfits.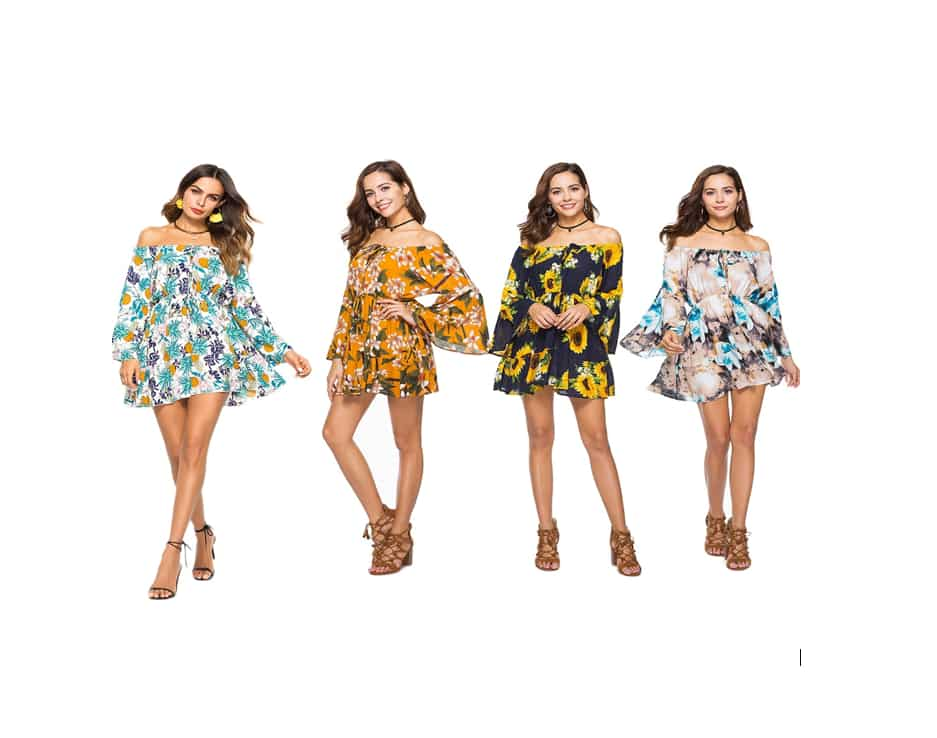 If you have taken an interest in the unconventional way of life, you need to start by dressing the part. To choose the best bohemian attire for women, you need to understand the boho culture.
READ ALSO: Taytay Tiangge 2020: The ultimate guide
Bohemian meaning
Boho style is a dressing code that borrows from the hippie lifestyle. It is characterized by bold patterns, colors, and accessories.
Guidelines to follow when choosing simple bohemian attire for women
There are simple guides that you need to follow to assist you in picking out the right and best clothes. These guidelines include:
Colours
When choosing your dressing, you need bright colours. Avoid neutral or dull pieces and settle for vibrant, and eye-catching colours such as turquoise. The brightness of the clothes is what makes the style different from the other styles.
Pattern and prints
Pick fun patterns. You should always have tribal designs, retro prints, and whimsical patterns. To have a complete boho wardrobe, make sure that you have tie-dye, Paisley, and Suzani patterns.
Choose floral patterns
When you are choosing your clothes, you should make sure that you have flowers on the bohemian dress or the accessories. Clothing with more than one floral patterns are always preferred. The florals should be bold and colourful.
Accessorizing and styling
The ornaments, headgear, and shoes that you choose should complete the attire. Each piece that you add to your clothing should improve your style. So what are the rules you need to follow when accessorizing and styling?
Jewellery
Find jewellery that is colourful and chunky. Layer up different ornaments. You can wear ornaments of different materials and styles.
Footwear
It would be best if you had simple and comfortable shoes. As a woman, you need to have strappy sandals, colourful boots, and beaded flats.
Headgear and scarf
You should always have a scarf and headgear. Look for hats and scarfs that have bright prints and beautiful colours. You can wear the scarf on your neck, or you can tie it around your head. The caps should be stylish and unique to complement the rest of the clothing.
Designs of modern bohemian attire for women
People associate boho designs with ancient times. However, there are modern designs that can suit the contemporary woman. If you would want to adopt the boho style, here are some boho ideas for all occasions:
Casual bohemian attire for women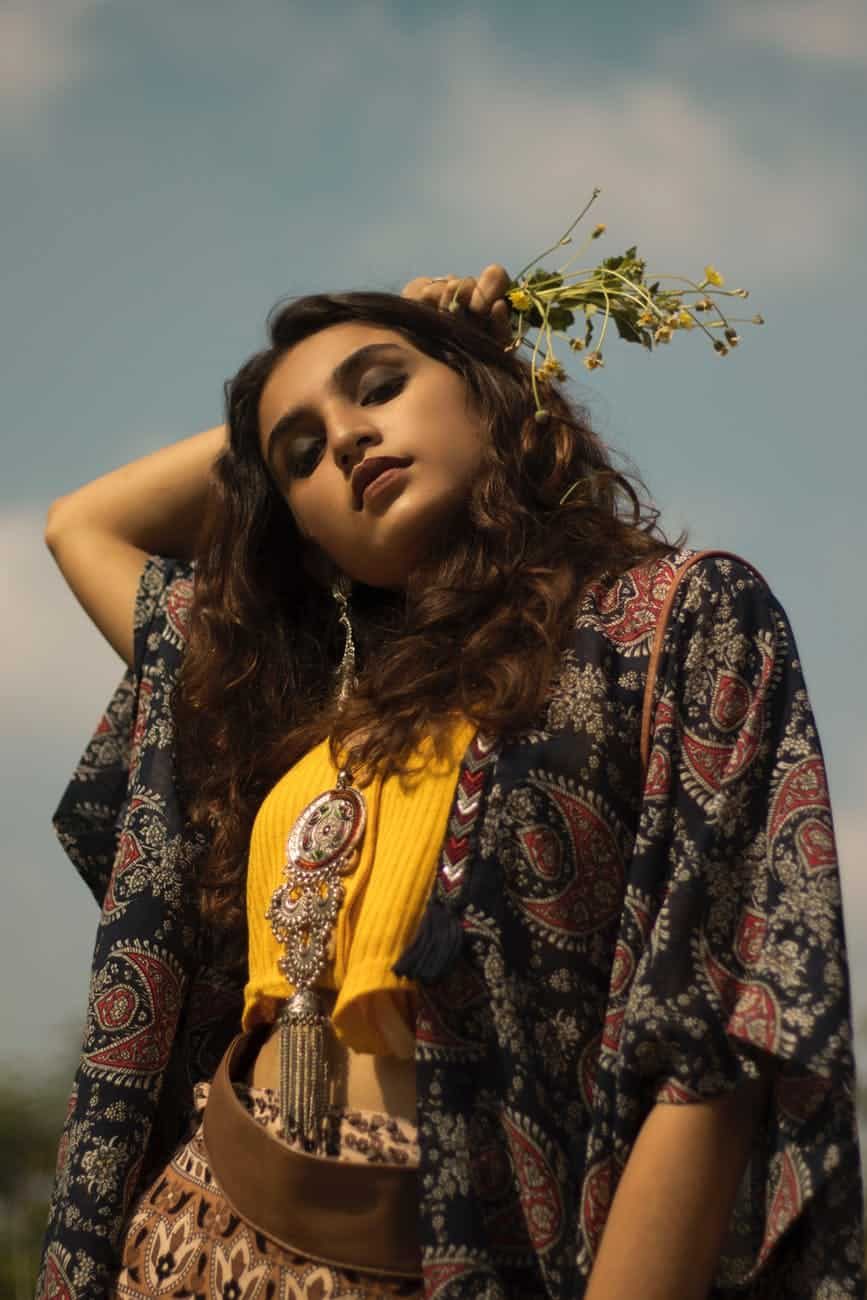 If you want casual clothing, you need to think of bright colours, patterns and vibrant jewellery. You can also pair clothes with different print and colours.
Boho official attire
You can always have a boho style when you are attending an official event. Choose clothing that has one or two pieces with vibrant colours and pair them with neutral-colored clothes.
Floral patterns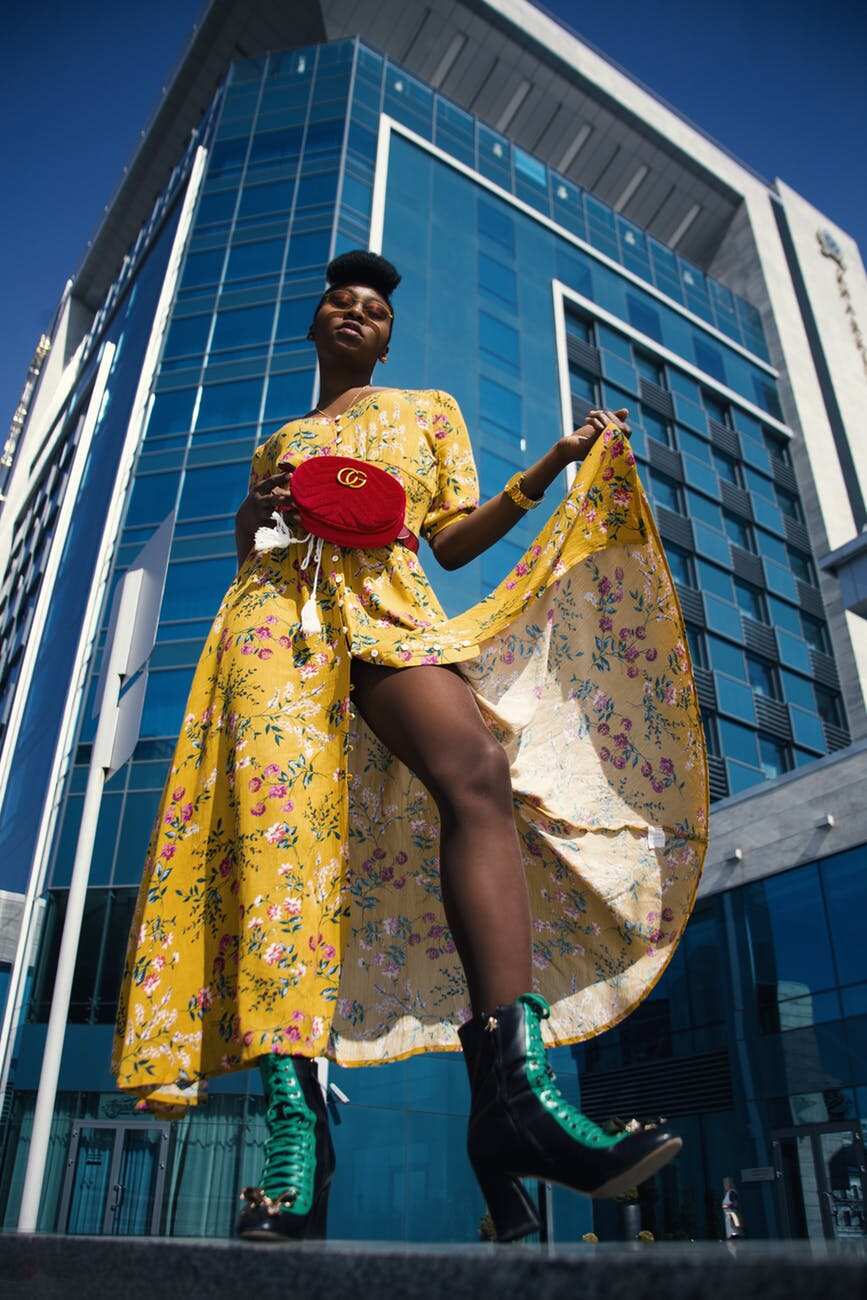 Floral patterns should always be found in your wardrobe if you want an easy time finding the best boho attire. The colours should be bright and accessorise with bright accessories.
Boho wedding dress
There are beautiful boho wedding gowns. They are simple and loose-fitting. You can accessorise them if you feel the need to.
Bohemian attire for women jeans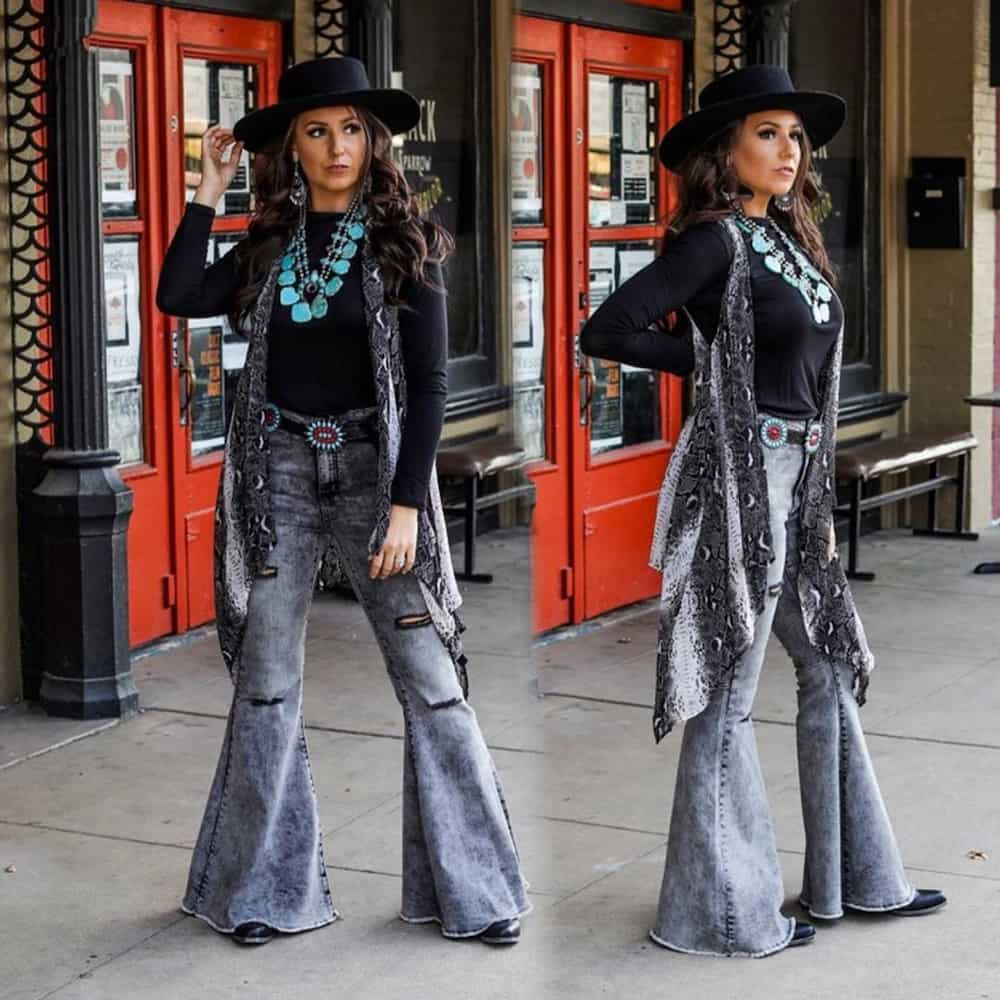 Boho trousers are loosely fitted. You can pair them with headgear and accessories to complete the look.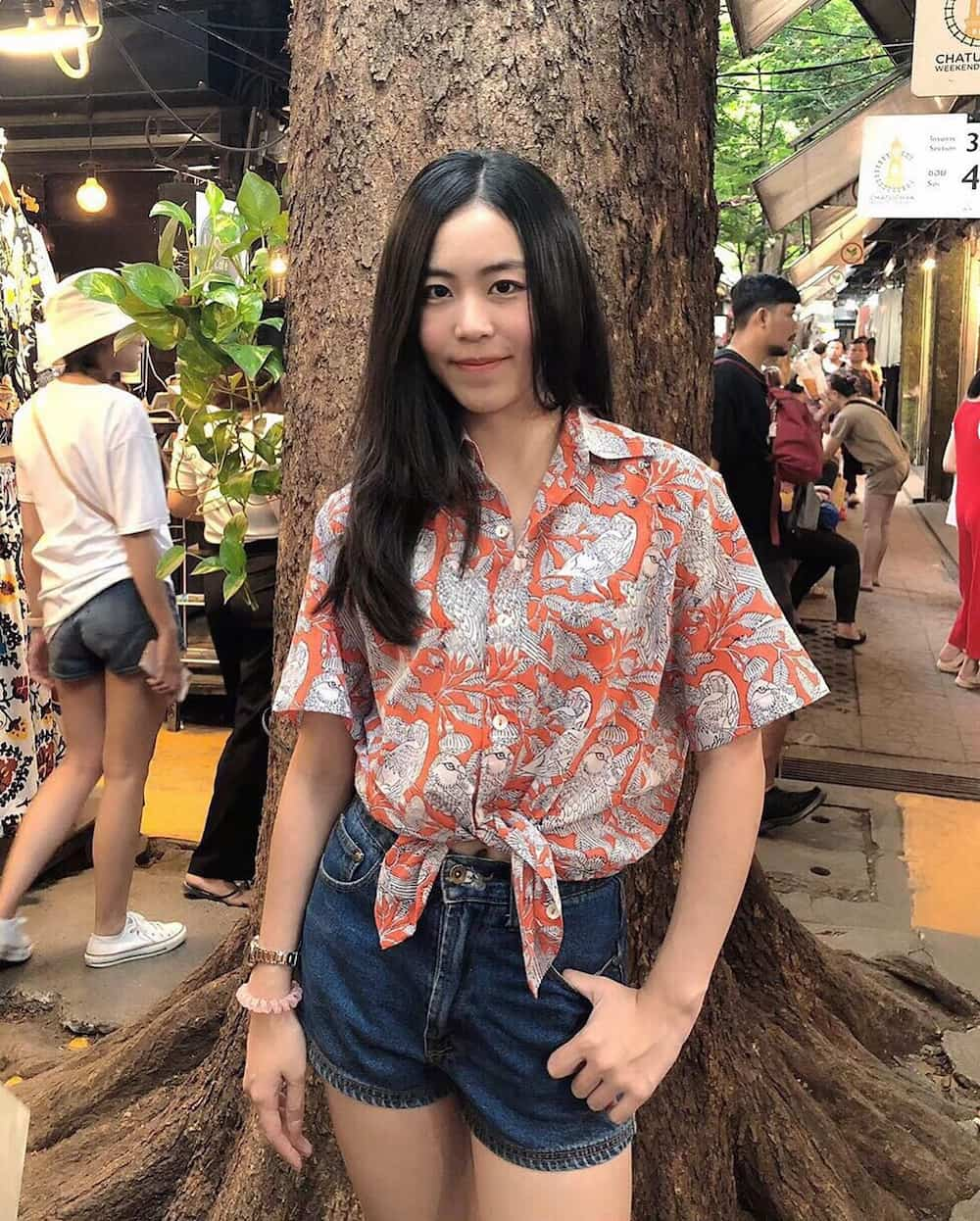 The shirt has a handprinted fabric that has bright colours. It is perfectly paired with a pair of shorts. This attire is youthful and suitable for warm weather.
Boho styles for millennials
The genie pants are comfortable and stylish. It is suitable for millennials who love the boho style.
Boho winter style
During the winter, you can still look stylish in boho. This mixes patterns and colours, which make it appealing. The model has also worn boots that are warm and stylish.
Mixed patterns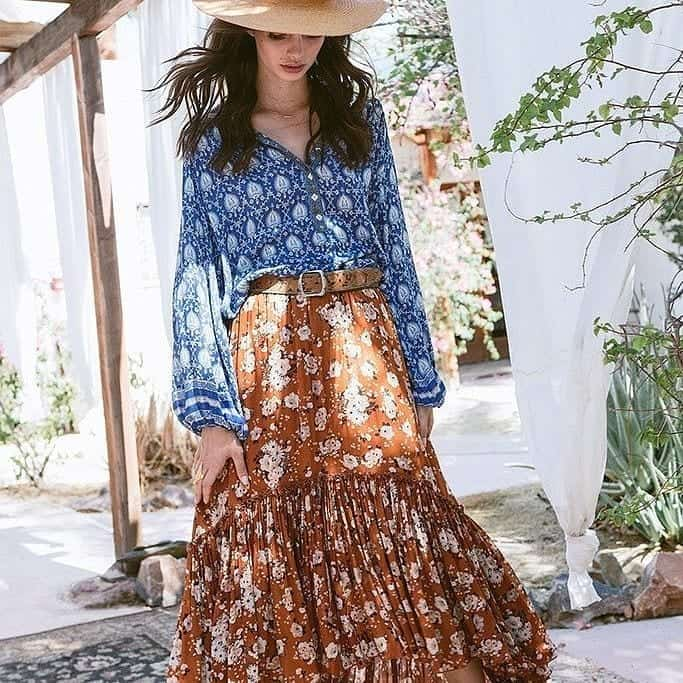 The outfit combines several colours and floral patterns. The blue floral shirt with a brown floral skirt is very bold. The hat complements the look and allows you to stay away from the sun but still looks good.
The pair of trousers are not only flowery, but they have a wide bottom that has embroidery. It is a stylish and elegant look that can be perfect for middle-aged women.
Youthful boho style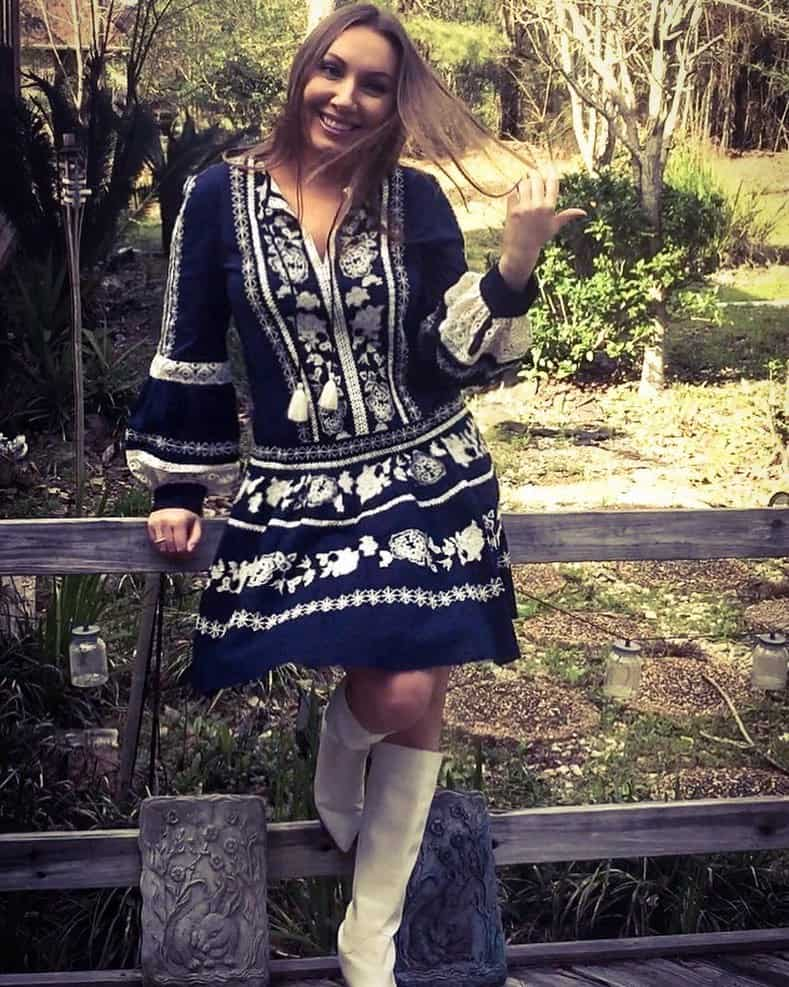 This look can be worn when one is going out. The medium-sized dress can also be worn when one is attending a casual event.
Boho style for the elderly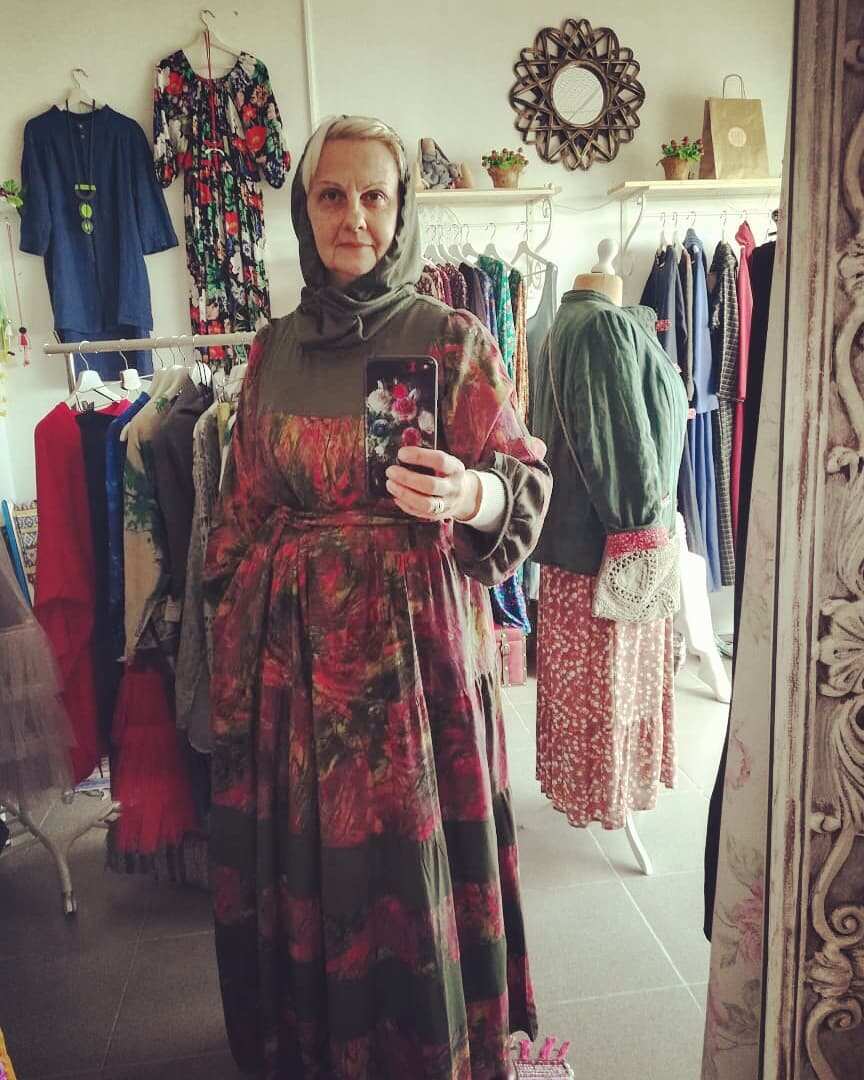 It is assumed boho is only for the young and daring. However, the elderly can also wear the boho style if they choose an outfit that is not too short and the colours blended should not be too bold like the clothes above.
Casual summer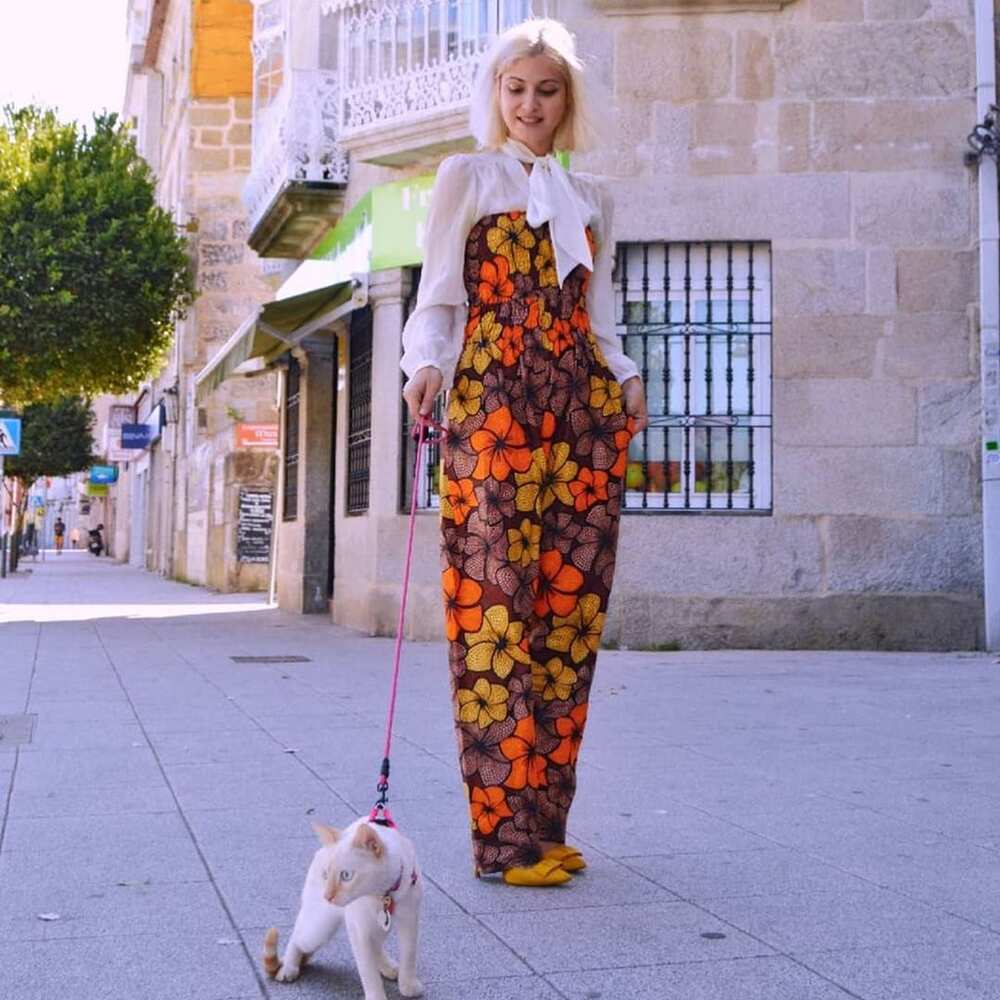 The outfit can be worn for a casual event during summer. It has floral patterns that are neutralized by the white top. The matching shoes make the model look appealing.
Relaxed beach clothes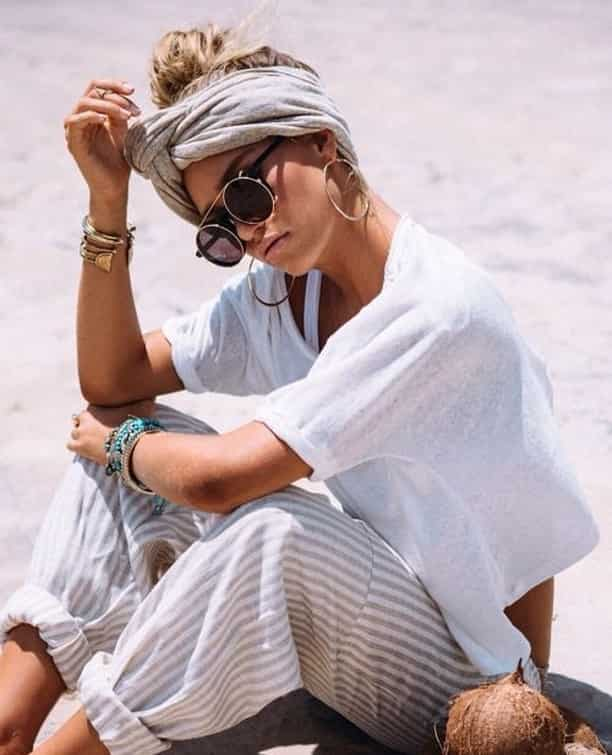 When going to the beach, you need loosely fitted clothes. If you would love to wear a boho style, you can wear similar clothes. The loosely fitted pants with a white shirt are very comfortable, and they make a perfect outfit for the beach.
Less is always more. This simple dress and hat are perfect for a vacation during summer. The materials are light.
90's fashion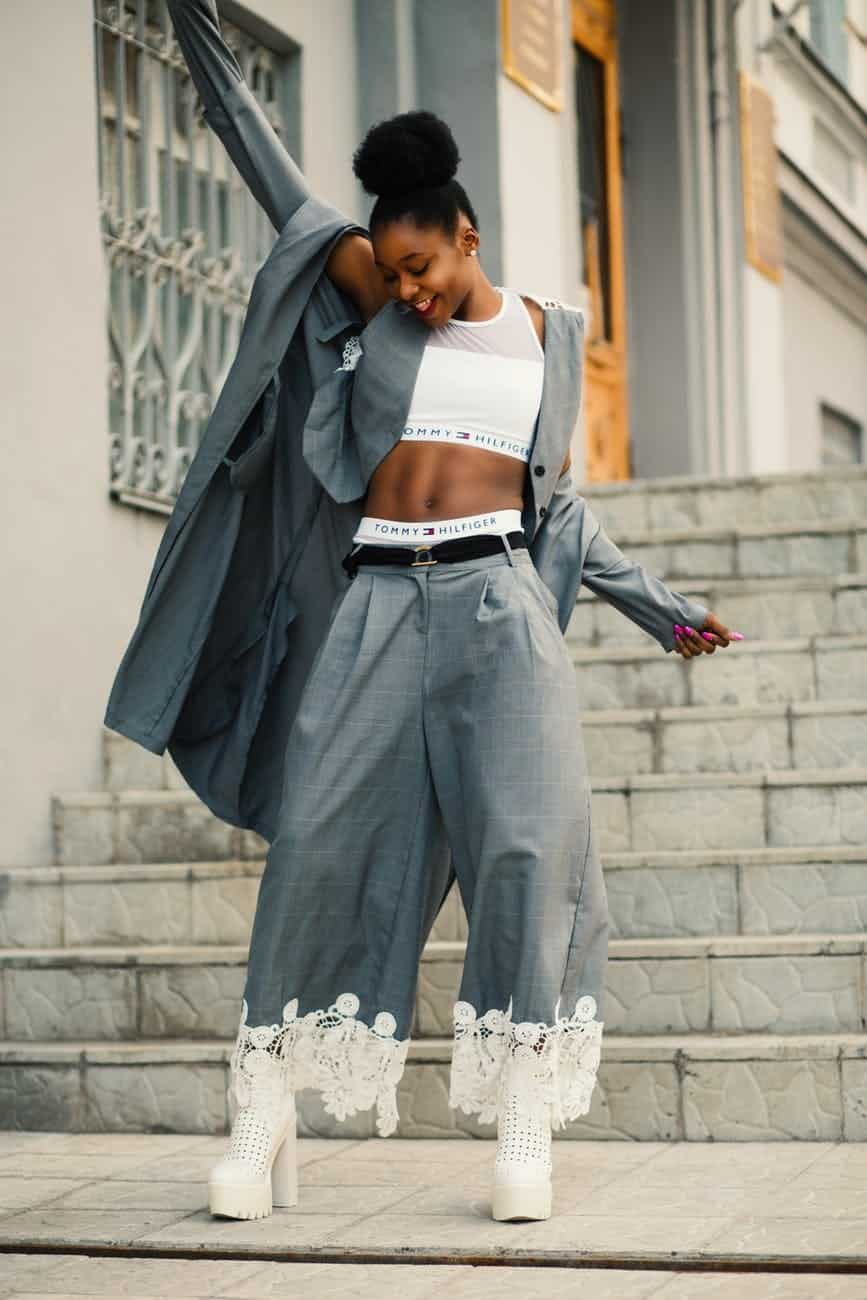 This look is borrowed from the 90s fashion. The baggy pants with a matching blazer are very appealing. The embroidery on the trousers and the white shoes complement each other perfectly.
Rocker boho fashion
The look is borrowed from the 70s fashion. The scarf has several patterns and colours which add some vibrancy to the style. This can be perfect for a cold day.
Maxi dress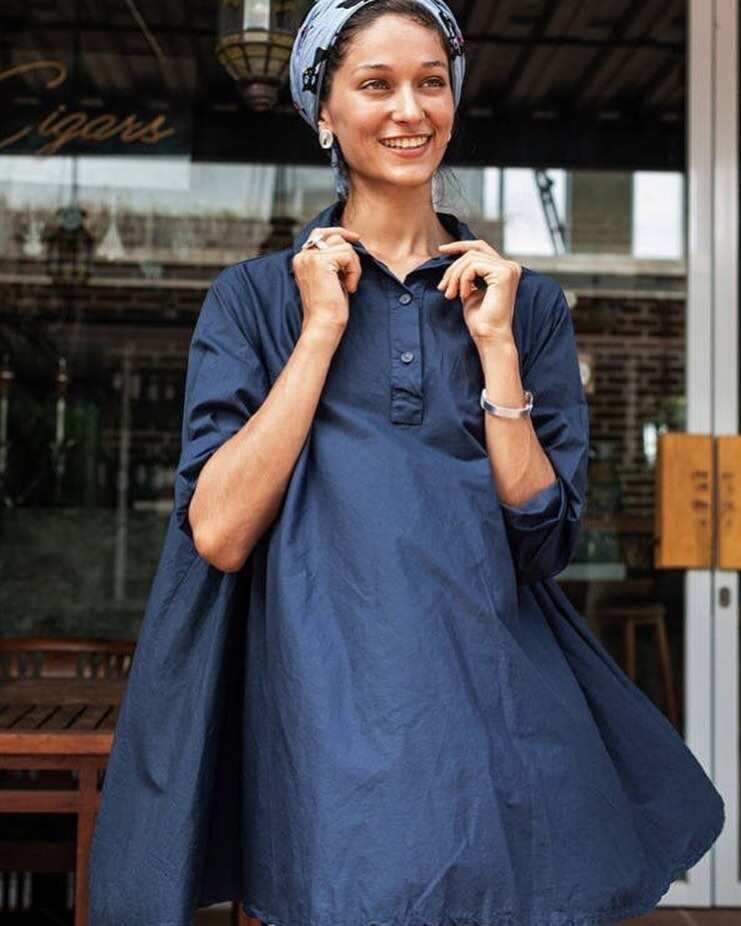 The short oversize dress is very stylish. The headgear perfectly complements it. Any woman can wear this regardless of age.
Boho religious accessories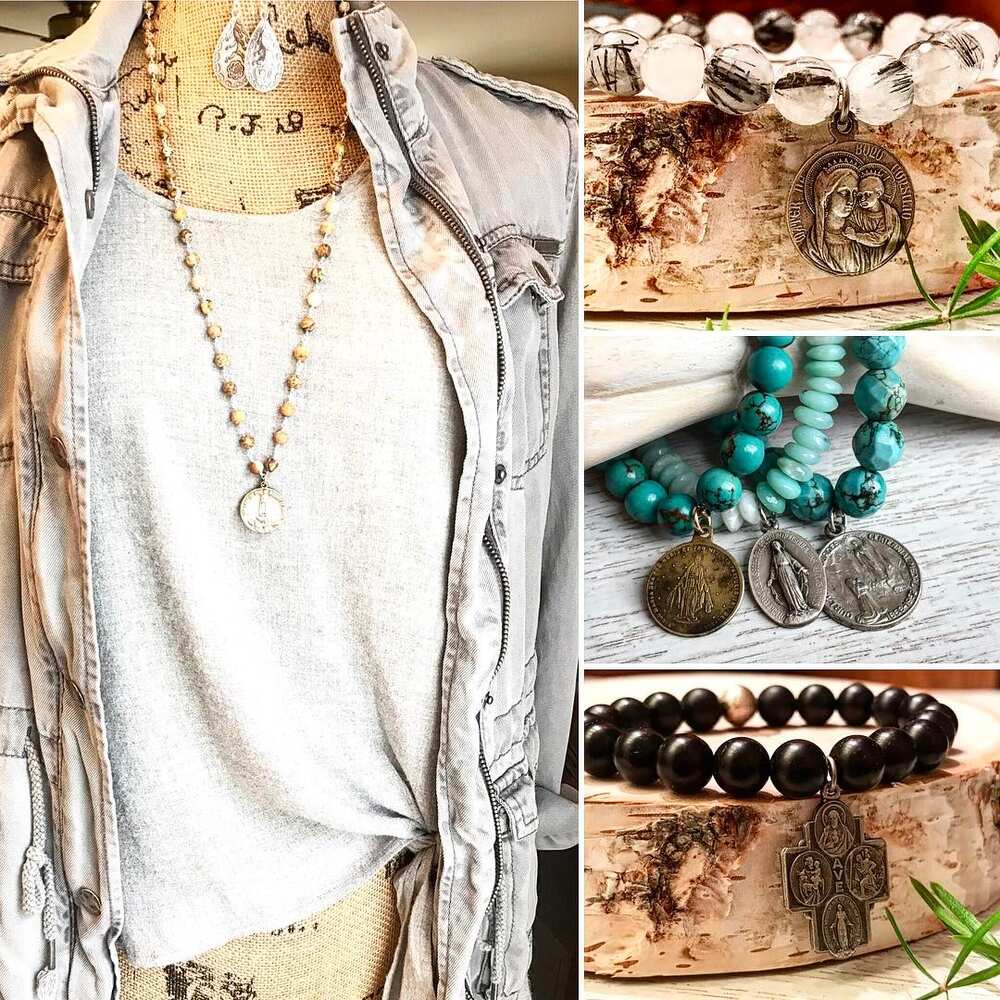 Accessorizing a boho style is very easy. All you need are brightly coloured, ornaments that do not have to match. The ornaments in the picture are perfect compliments for boho clothing. They have a religious theme which makes them ideal for a religious person.
Boho cowgirl style
Cowgirl fashion never goes out of style. You can have a boho cowgirl style if you choose vibrant colours and baggy clothing.
Boho neckpiece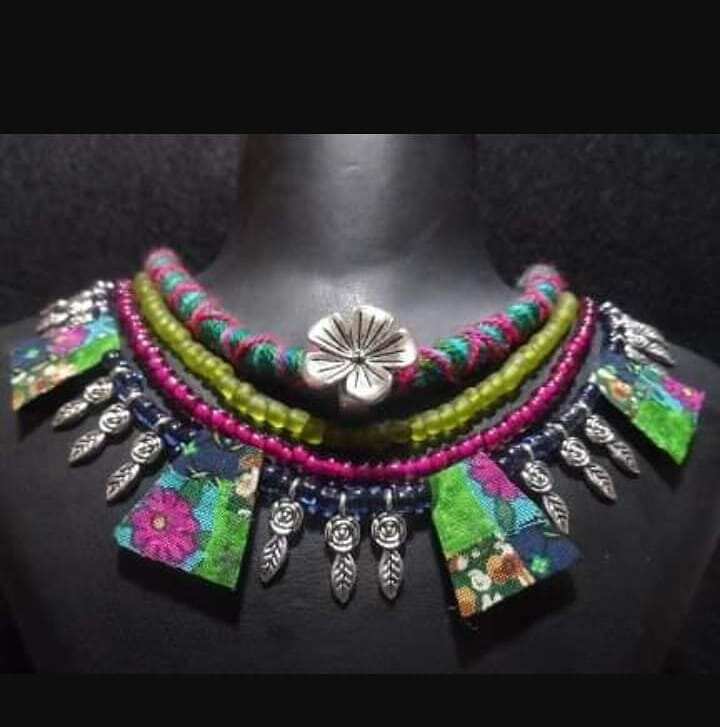 The boho jewellery should be colourful and vibrant. The neckpiece above has many colours and patterns. Above that, it is bulky.
Boho African headgear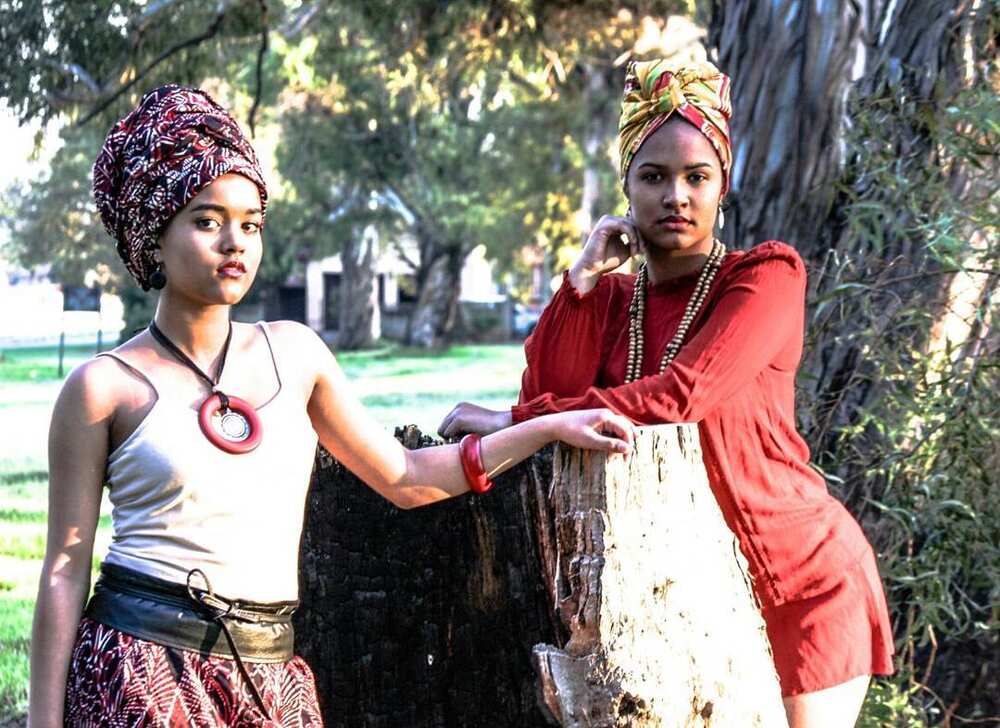 The two women have headgears that are of a boho style. The vibrant colours and different patterns are African and stylish. The headgear can complement any outfit regardless of the design and colour.
Boho beach robe
This is a simple look that is suitable for the beach. The robe is multi-flowered and has a beautiful mixture of colours.
Bear-back boho dress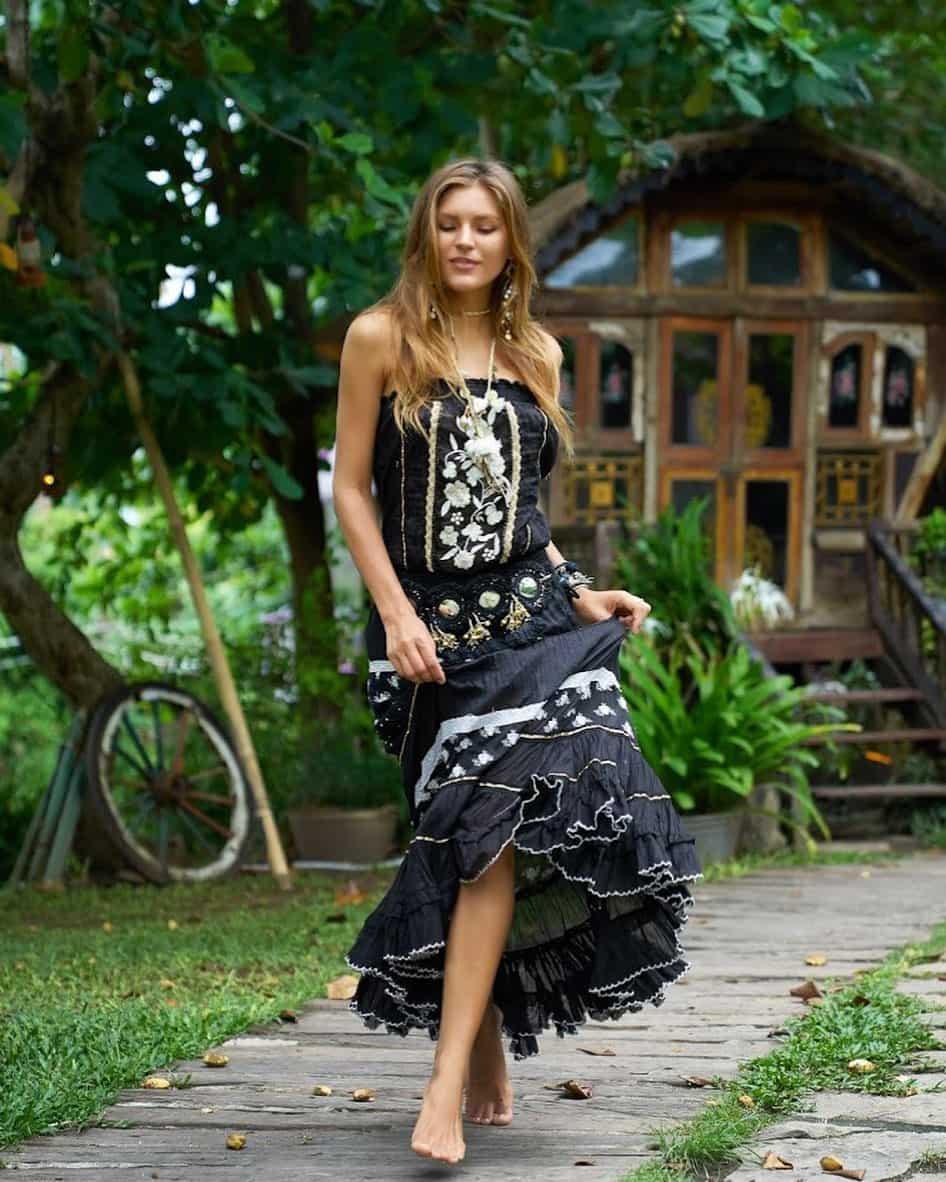 The dress is simple but elegant. It is a bare-back style worn during the summer. The simple black and white patterns are beautiful, and the belt complements them.
Bohemian attire for women white dress
If you are looking for a gown, then this will be a perfect fit. It is a stunning gown that is all white. To make a statement, you can choose to accessorize it using ornaments or a headgear.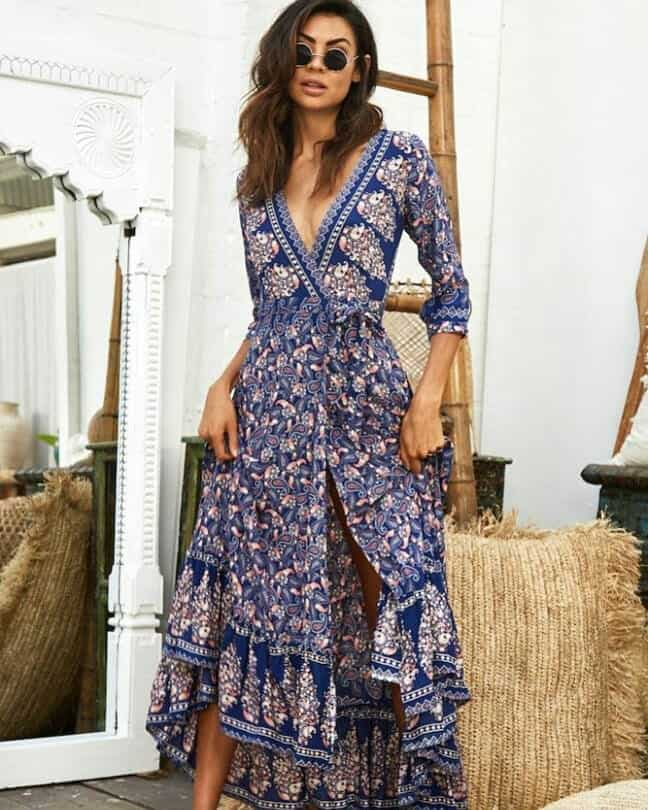 This V-neck dress is very stylish. You can wear it during summer or when stepping out for a casual event.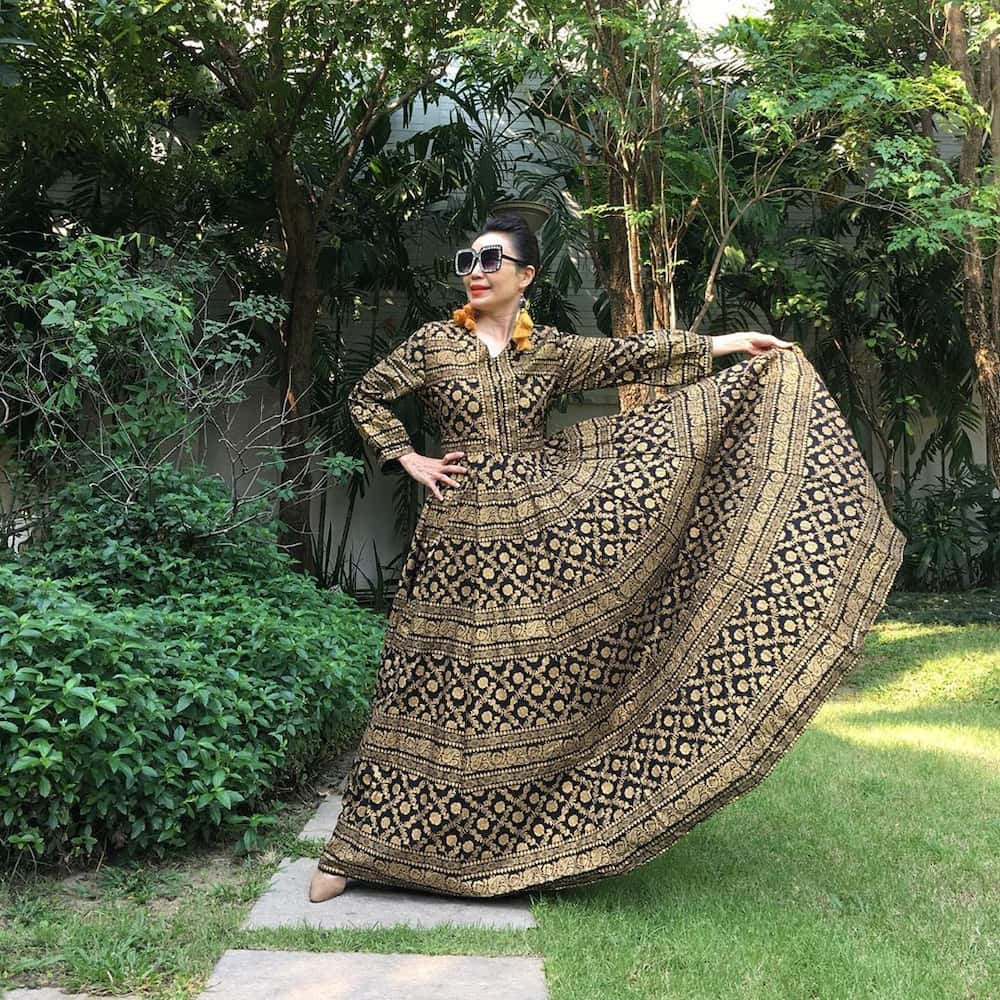 The beautiful maxi dress has a uniquely beautiful style. It can be worn to an event such as a wedding.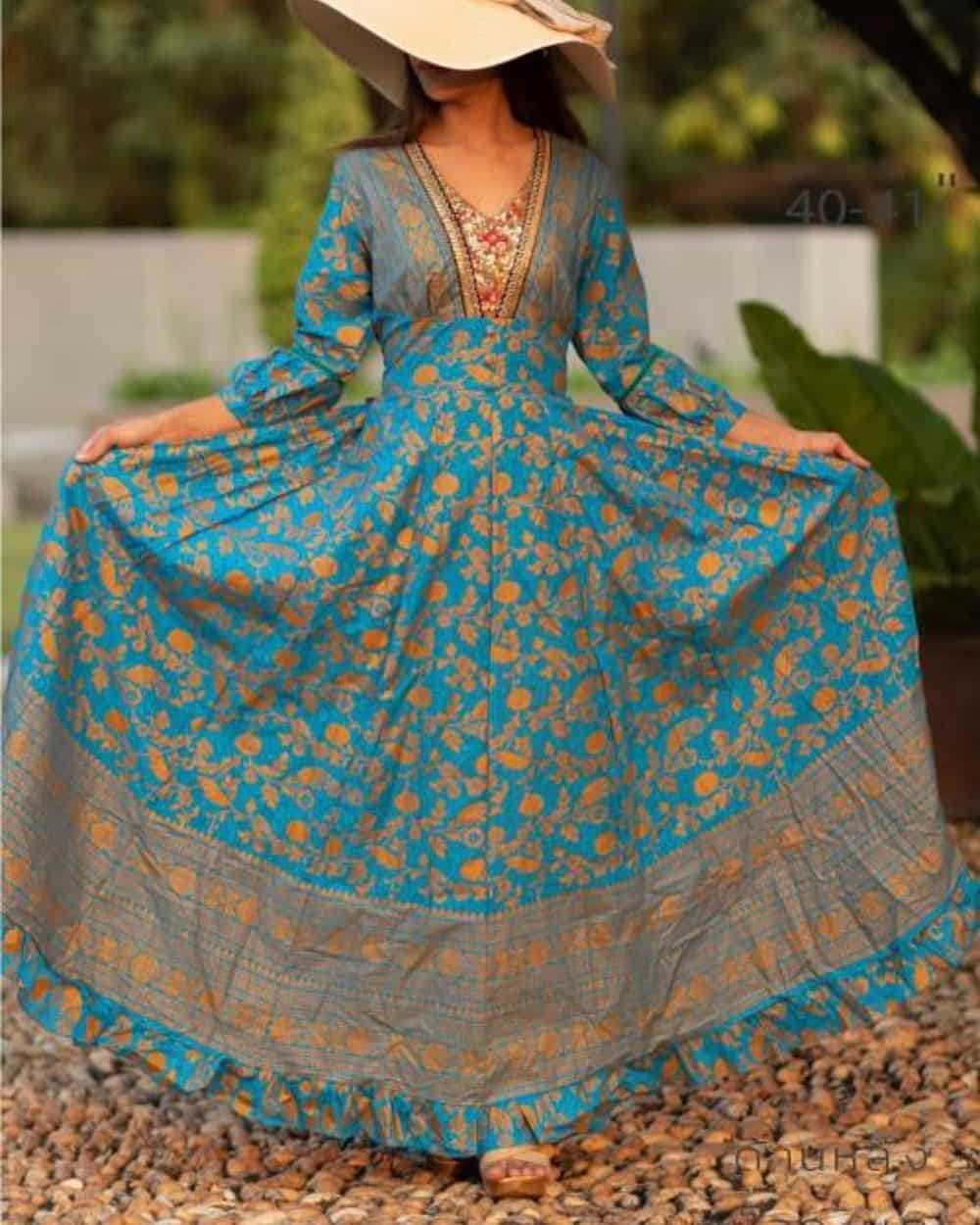 This dress has a beautiful combination of blue and brown. The hat also complements the colours of the dress.
If you are looking for a bohemian outfit for party, then you should consider wearing such. It is short and sexy, which makes you look alluring.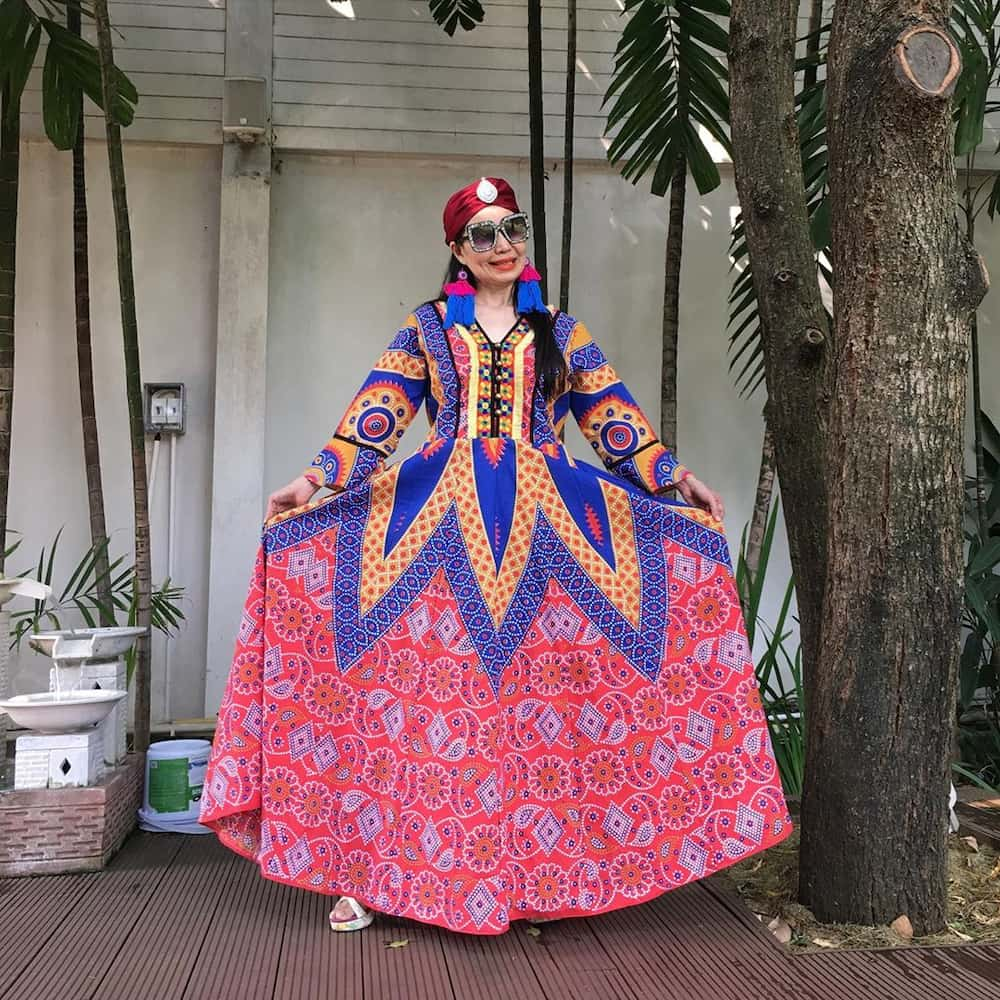 This dress is very colourful. It is elegant and can be a good pick for a fun day out.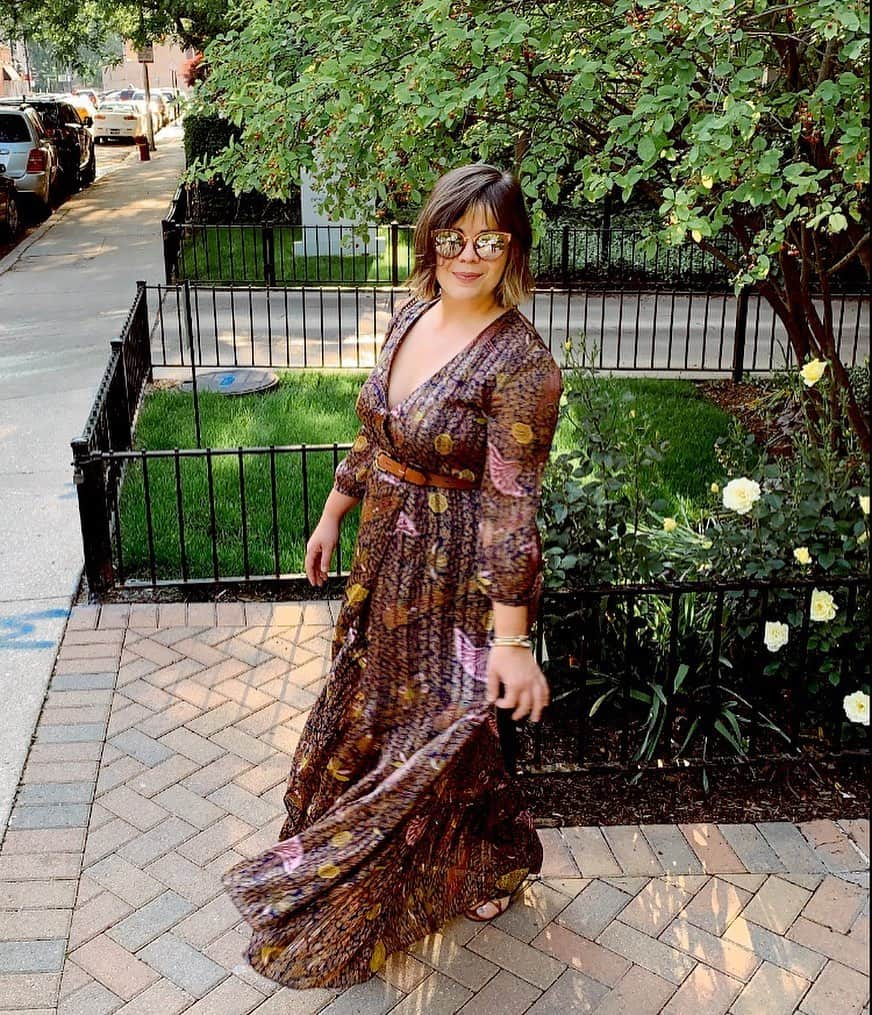 The material of this dress is light which makes it perfect for a sunny day. It is complemented by simple jewellery and a pair of sandals.
This look is youthful and fun. The designer has added several colours to the attire which make it look vibrant.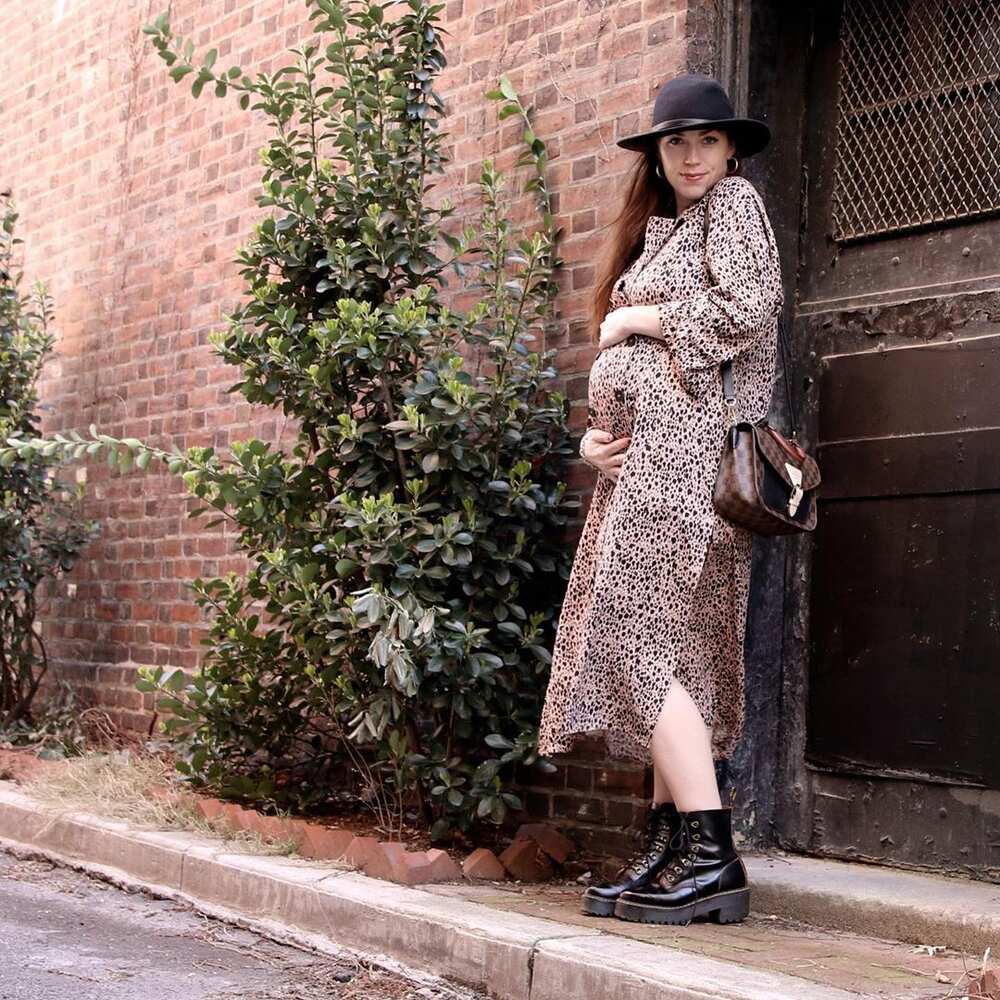 If you are expectant, you can try this maxi-dress. It is comfortable and allows you to look beautiful and stylish. It is paired with a pair of boots that allow you to have stability as you walk.
These handmade bags are good accessories. They are colourful and come in different designs.
This dress borrows from the Indian culture. Its multi-coloured theme and patterns make it a perfect boho style. You can wear this dress to an event.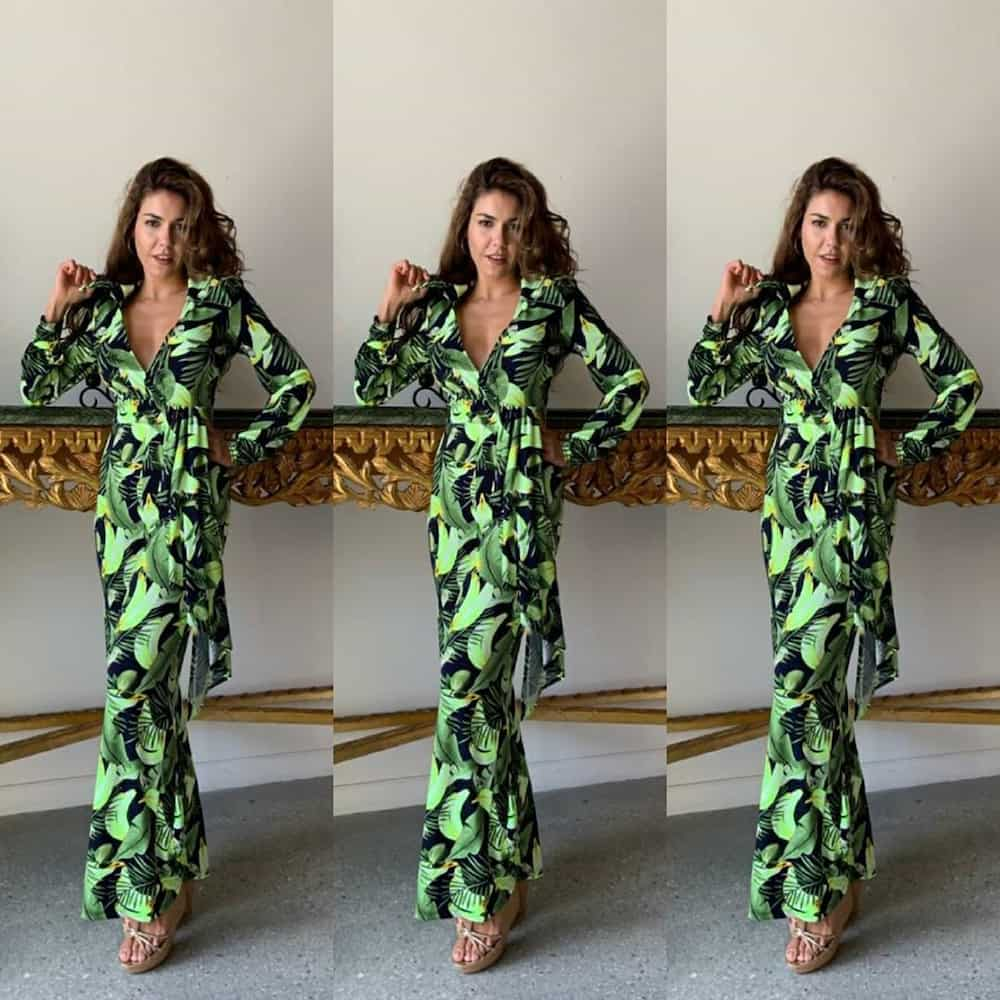 This a beautiful jumpsuit. It is modern, and it is a good showcase of your shape. It is paired with sandals that have a neutral colour.
The sleeveless T-shirt and white pair of shorts make good casual attire. If you are looking for a weekend attire, then this can be a suitable choice.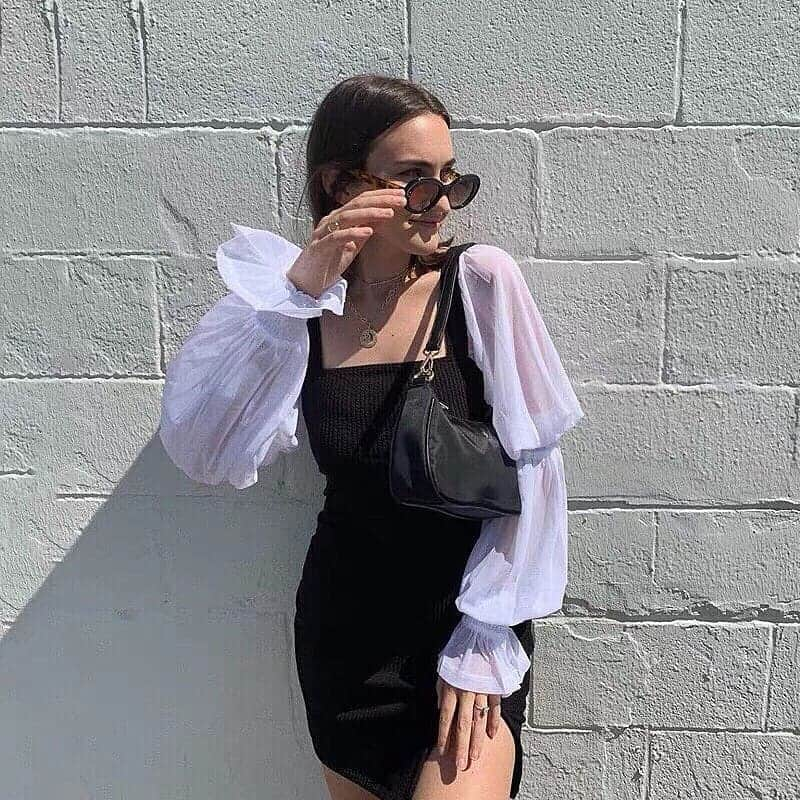 This is a short dress that can be worn to a party. The sleeves of the dress make it look unique and appealing.
Knitwear always makes you look fashionable. The long sweater is perfectly paired with a pair of jeans. You can wear this outfit to any informal event.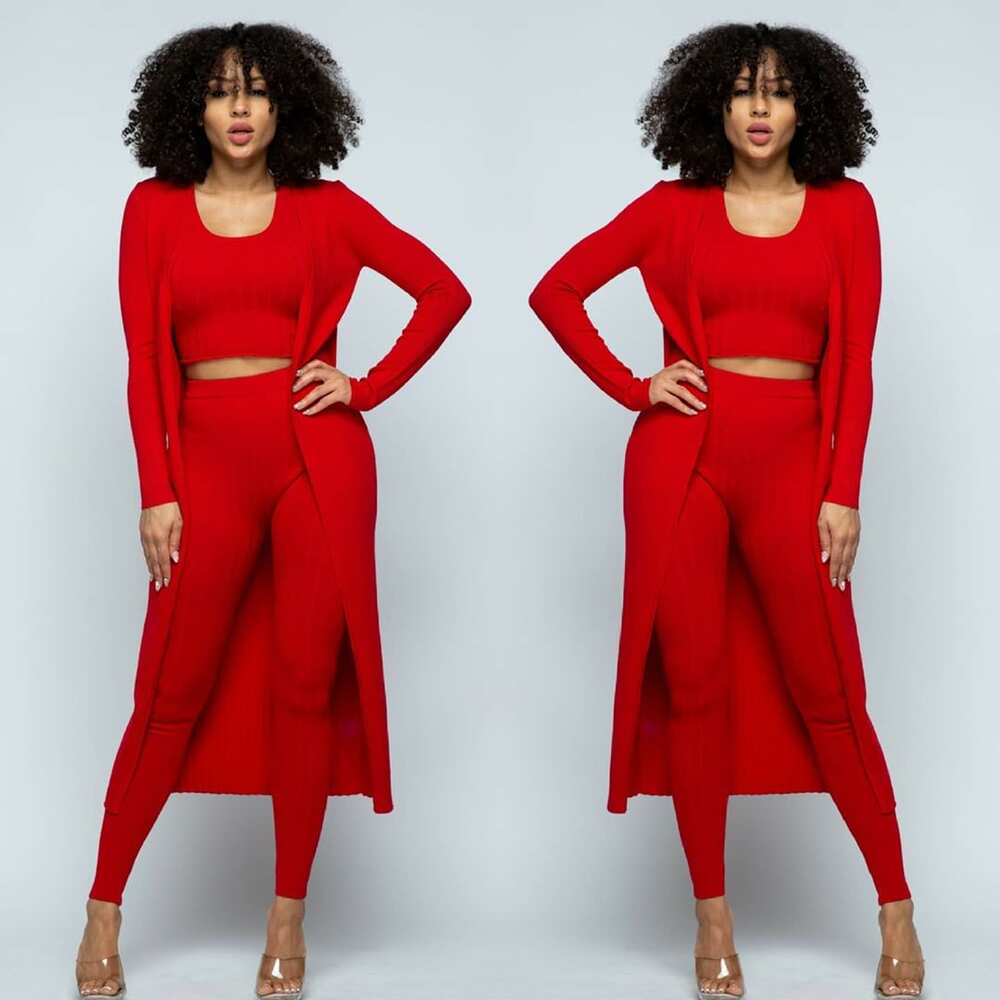 The leggings, crop top, and duster are perfect for a casual event where you want to stand out. The bright red is eye-catching, and it makes it very appealing.
Gothic fashion is a modern trend that a lot of people enjoy. The outfit has a combination of gothic makeup with a boho outfit.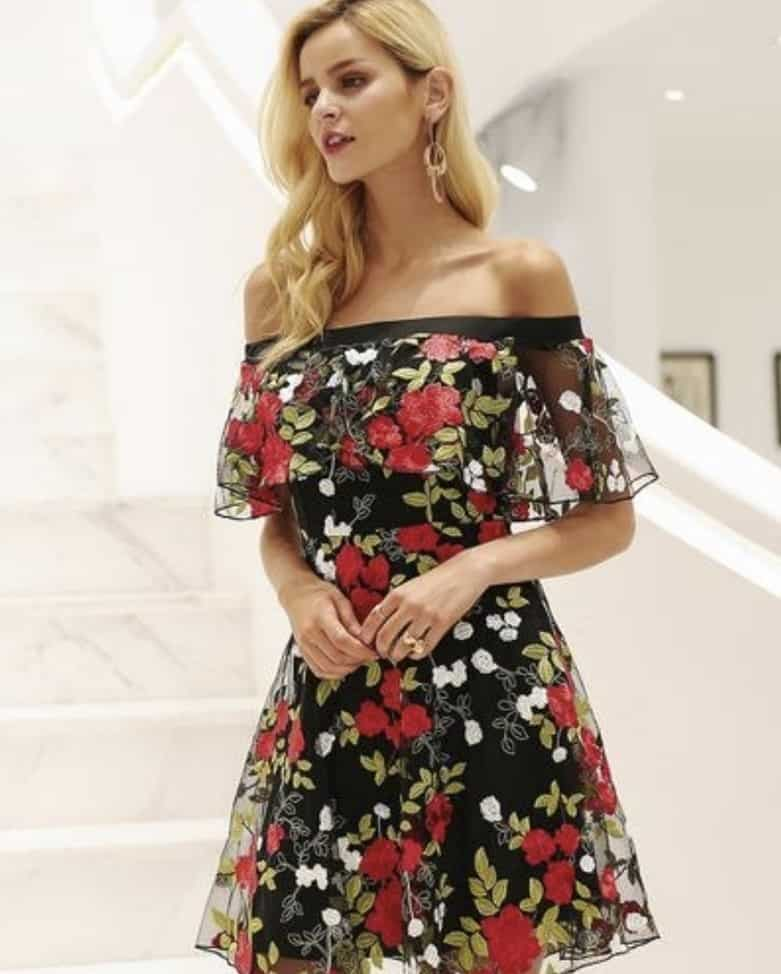 This is a beautiful short off-shoulder dress. Its blend of colours makes the dress look very vibrant. There is no need for accessorising, the dress looks beautiful by itself.
This is a maxi dress that has tribal patterns. You can wear this dress for an informal occasion.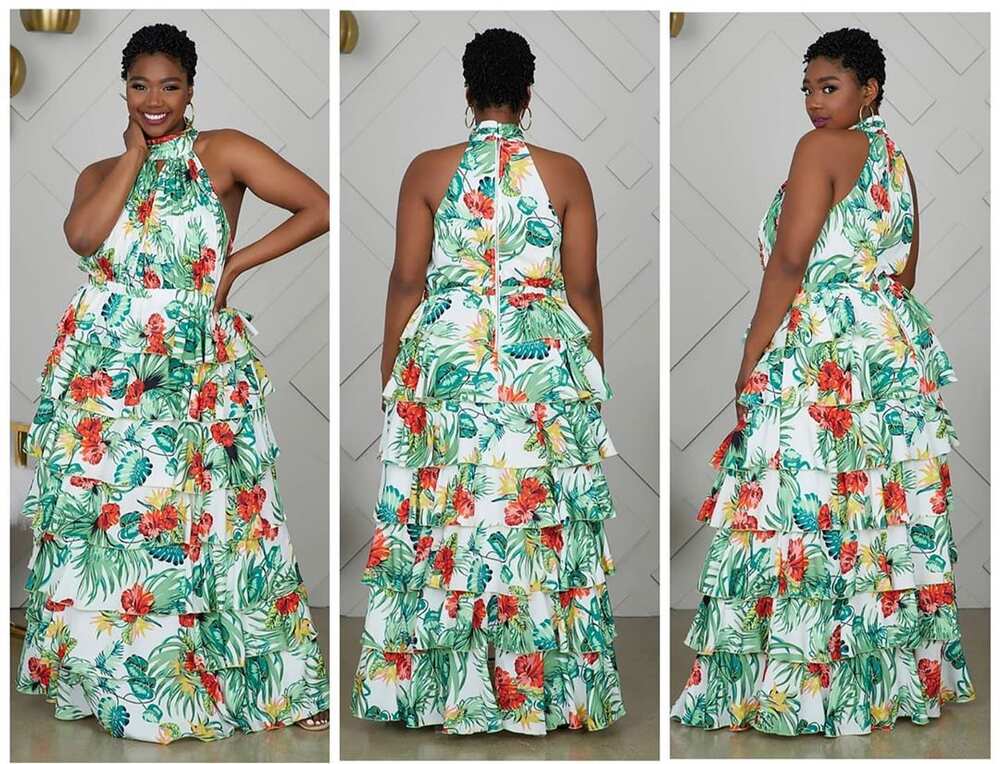 This beautiful maxi dress is suitable for a plus-size woman. It has a loose-fitting which allow you to be comfortable.
The pants are stylish, and they allow you to give a sneak pick of your legs. The hat and the crop top complement the trousers perfectly.
Animal print always makes an outfit look modern. This top has combined animal print and floral print. It is suitable for people of different sizes and ages.
In the springs, you need to look for creative ways to dress. The purple skits and black crop tops are perfect for a party.
This is an official attire. You can go to the office and attend a formal event. The belt and the bag are unique, and they make the outfit look modern.
Are you planning to go on a vacation? This is a perfect resort attire. You can remain relaxed and decent with the shorts and the top robe.
This is a very simple look. A short dress is always elegant and beautiful.
This is a bold spring dress that can be worn to the beach. It's not only a boho style but it can also be classified as a hippie style.
If you are looking to change your dressing style, try the boho attire for women. There are different ways in which you can style your outfits. With the illustrations above, we hope that you will have a collection of perfectly styled boho outfits in your wardrobe.
READ ALSO: Retro outfit for men inspiring trendy ideas 2020 (photos)
Source: KAMI.com.gh