Blackpink members profile: religion, height, net worth, who are they dating?
Blackpink has consistently been among South Korea's best music groups since its debut in August 2016. The girl group released its debut single album, Square One, on August 8, 2016. Their second single album, Square Two, was out on November 1, 2016. This article highlights the Blackpink members' profiles and more details bout them.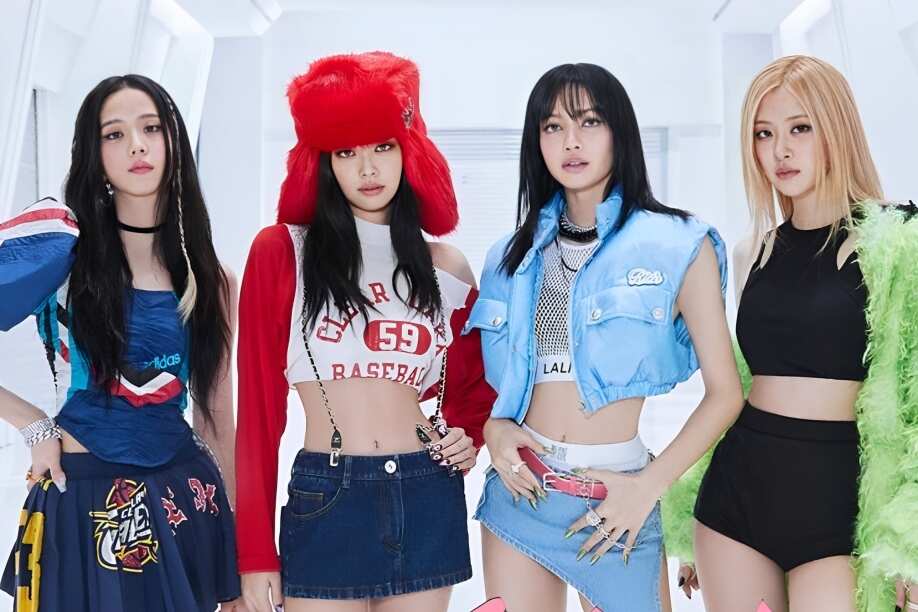 The Blackpink members are globally known for their singing prowess. The South Korean entertainment industry has diverse talents. Most artists there work in groups of the same gender. Blackpink (girls), Astro (boys), Red Velvet (girls), and BTS (boys) are among the many South Korean music bands bringing change in the world's music arena. The fierce and never-ending competition among these K-pop bands makes them strive to perform their best.
Blackpink members' names and facts
Blackpink's hit single, Kill This Love, was released on April 4, 2019. It became the highest-charting female K-pop song on the Billboard Hot 100. The song was the group's first top 50 hit in the United States and the United Kingdom. It was also certified silver in the United Kingdom and gold in France and Japan.
Blackpink consists four girls, Jennie, Lisa, Rosé, and Jisoo. Pink portrays their beautiful looks, while black embodies the fantastic talent behind their looks. In short, they are a group of girls who slay visually and musically. Below are the Blackpink's profiles and fun facts about each member:
1. Kim Jisoo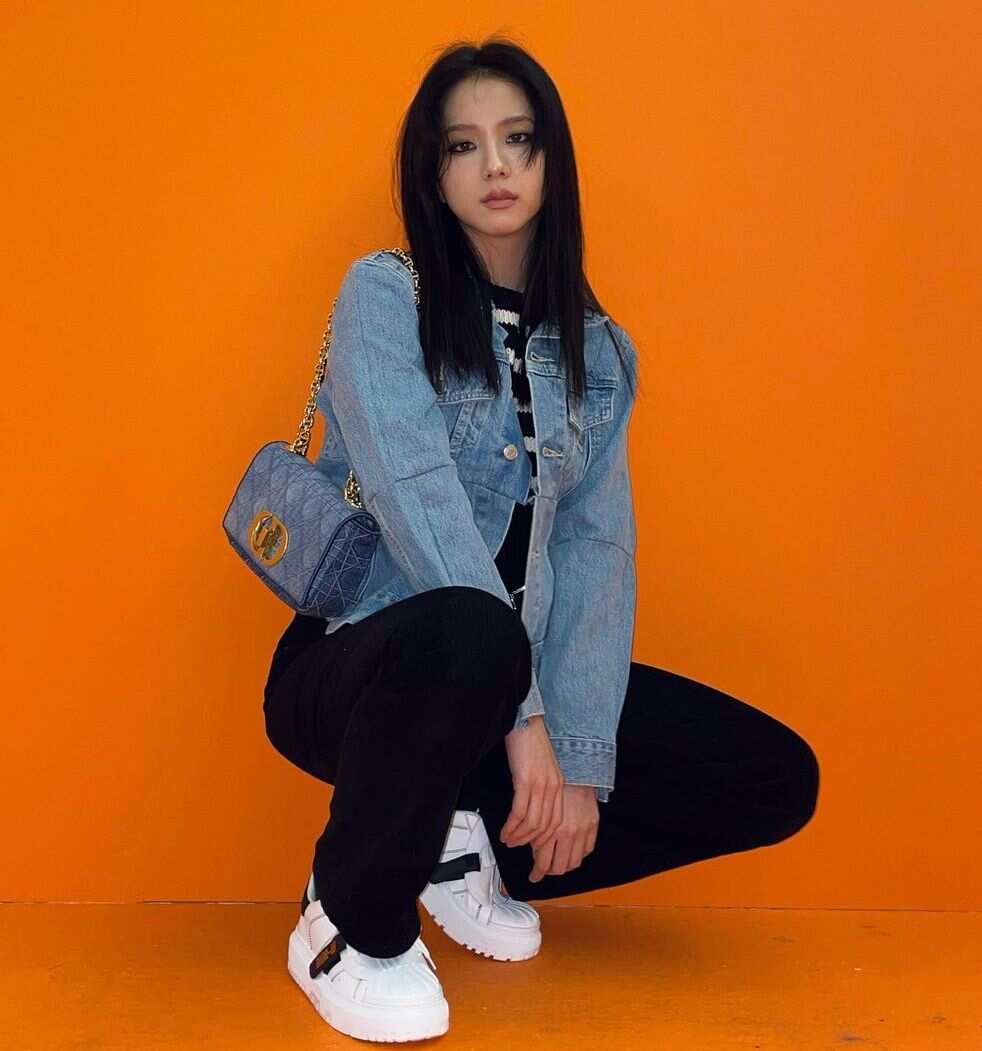 Full name: Kim Ji-soo
Stage name: Jisoo
Nicknames: Jichu, Chi Choo
Birthday: January 3, 1995
Place of birth: Gunpo, Gyeonggi Province, South Korea
Nationality: Korean
Zodiac sign: Capricorn
Age: 28 years (as of May 2023)
Jisoo's height in feet: 5'3"
Favorite food: Spicy foods
Blood type: A
Blackpink role: Visual and lead vocalist
Instagram: @sooyaaa__
Kim Ji-soo is the oldest among the Blackpink members. They call her "unnie", which means older sister. The vocalist began training under YG Entertainment at age 16. She was the third member of Blackpink to be introduced to the public after five years of training.
Outside of her music career, she is among the most successful female Korean actresses. Jisoo's acting debut was a cameo role in The Producers (a 2015 KBS TV Series). She won a Seoul International Drama Award for her first lead role in the JTBC series Snowdrop (2021-2022).
Kim made her solo music debut with the single album, Me, on March 31, 2023. It sold 1.03 million copies within two days, thus becoming the best-selling album of all time from a South Korean female soloist.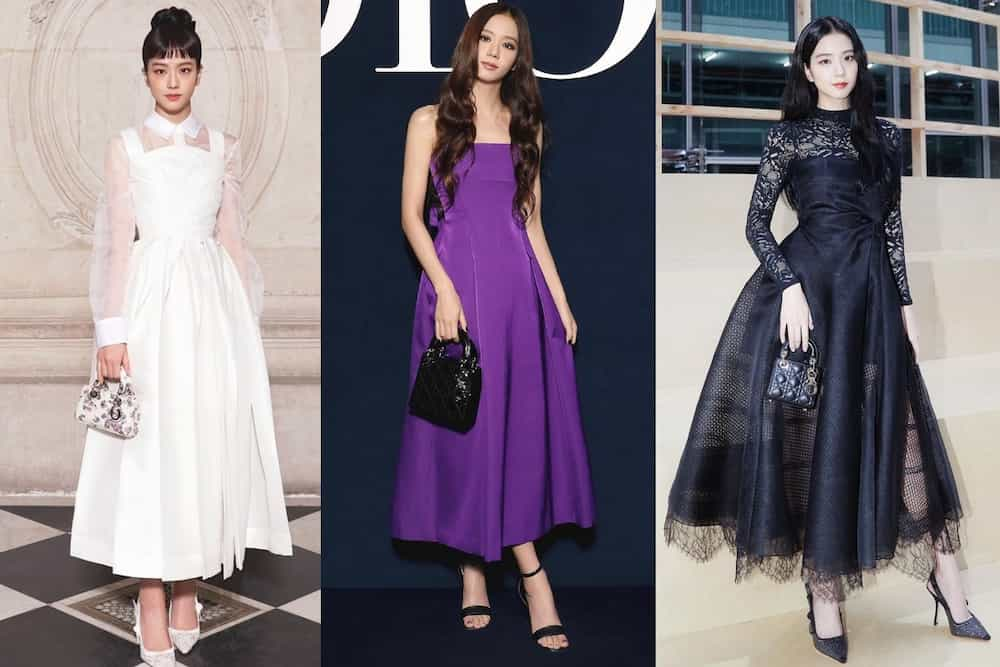 Jisoo's family and pets
Kim Jisoo's parents are Ha-Joon Kim and Ji-Yoo Kim. The singer hails from Seoul, South Korea. She has two siblings, an older brother, Kim Jung Hun, and an older sister, Kim Ji-Yoon. Her dog is called Dalgom or Dalgomie.
Is Jisoo in a relationship?
She has claimed that she has never dated or been in a serious relationship.
Fun facts about Kim Jisoo
Jisoo writes songs and randomly makes short, quirky songs from anything. She also plays the guitar and drums and sings every night.
As a child, Kim Ji-soo played basketball and practiced Taekwondo. She wanted to become a painter and writer and was a fan of the Korean boy group TVXQ.
Jisoo loves nicknaming people and fellow Blackpink members.
She is playful and inventive with her words. Kim derived Nyeongan from the word Annyeong (backward Nyeong + An). It's a general hello or goodbye greeting.
2. Jennie Kim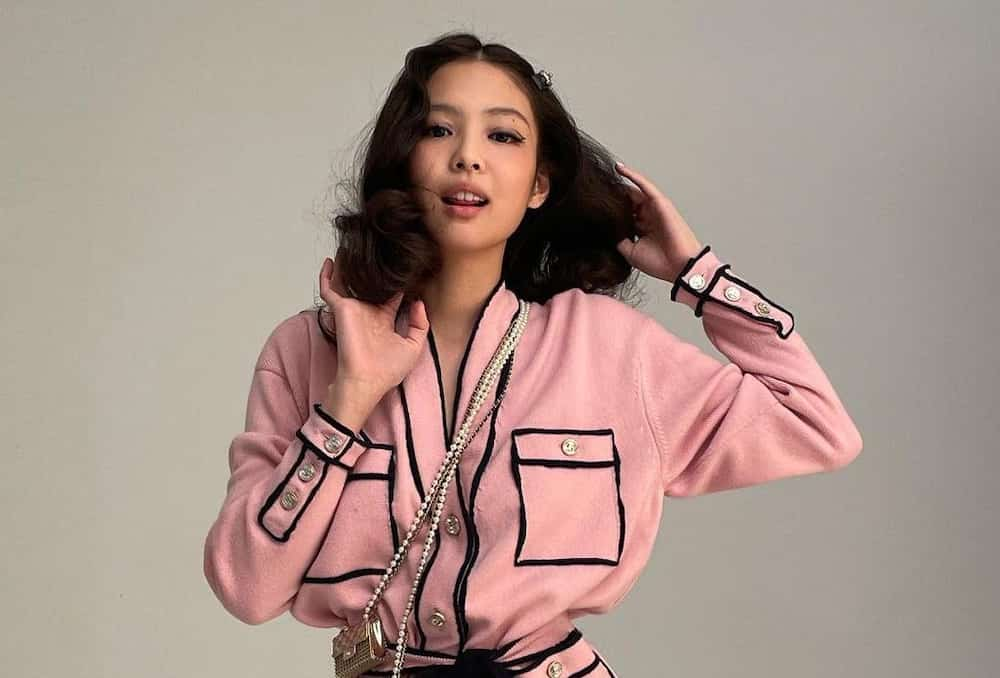 Full name: Jennie Kim
Stage name: Jennie
Nicknames: Jendeukie, NiNi, Jen, JenJen
Birthday: January 16, 1996
Place of birth: Seoul, South Korea
Zodiac sign: Capricorn
Age: 27 years (as of May 2023)
Jennie Kim's height: 5'4''
Nationality: Korean
Favorite food: Milk, flavored ice cream
Blood type: B
Blackpink role: Vocalist, main rapper
Instagram: @jennierubyjane
Jennie Kim was 10 when she first appeared on TV in an MBC Documentary, English, Must Change to Survive. She began training with YG Entertainment at age 14. Her training lasted six years, and she was the first Blackpink member to be revealed to the public.
Before her debut, Jennie appeared in G-Dragon's That XX music video and Black track. The South Korean male rapper/fashion designer also works under YG Entertainment.
Jennie's family and pets
Jennie Kim's real name is still Jennie Kim, and she is an only child to her parents. It is speculated that she comes from a wealthy family. Her mother is affiliated with the CJ E&M media company, while her dad owns a hospital. Jennie's father is a Korean entertainment executive, Yang Hyun Suk.
Fans call child model Ella Gross of YG Entertainment Jennie Kim's little sister. The two have a striking resemblance and are close friends. Jennie owns two dogs, Kai (Cocker Spaniel) and Kuma (Pomeranian). Kuma means bear in Japanese.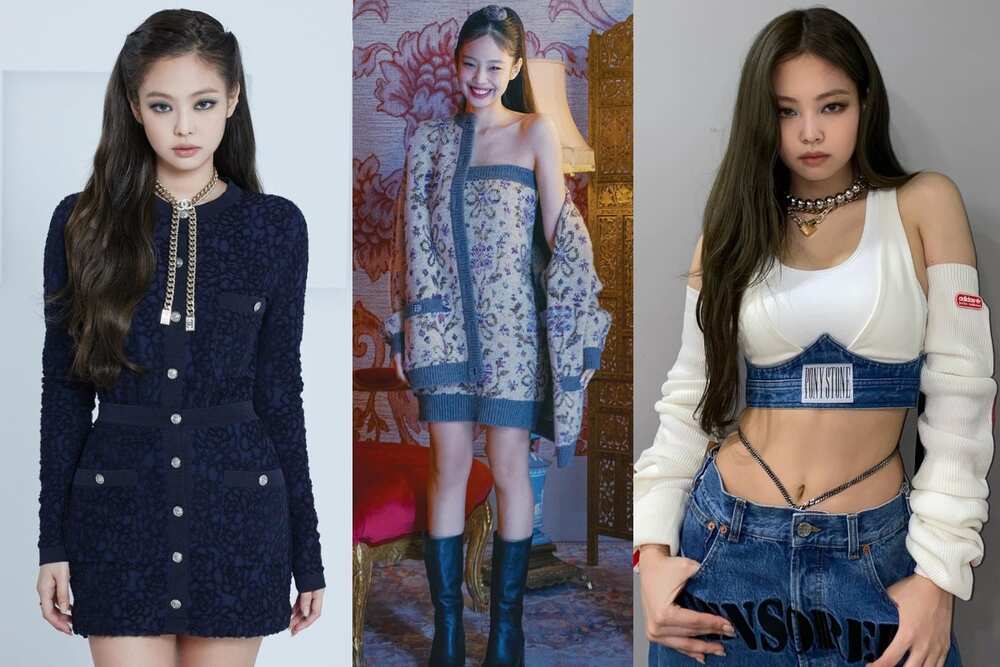 Who is Jennie Kim's boyfriend?
SM Entertainment confirmed in November 2022 that YG Entertainment's G-Dragon and Jennie from Blackpink were no longer dating.
Fun facts about Jennie Kim
Jennie lived in Auckland, New Zealand, for five years while studying at ACG Parnell College.
Her parents wanted to transfer her to a school in Florida, USA, to become a lawyer. Jennie wanted to be a ballet dancer. Her parents allowed her to return to Seoul to pursue a music career.
Aside from singing and rapping, Jennie plays the flute and piano.
Fans call her the YG Princess and believe she is YG's favorite among all the Blackpink members.
Blackpink members Jisoo and Jennie are close friends. Jisoo calls Jennie "Jendeukie" which means clingy. She is always clingy when Jisoo wakes her up.
Jenni appears confident but can be very shy. She is a master of aegyo (talking and acting cute like a baby).
Blackpink fans consider Jennie the best-dressed always in the group. They call her a "Human Gucci." She wears Gucci and other expensive brands.
Jennie's outfits caught the attention of French fashion brand Chanel. She has been one of Chanel's ambassadors since 2018.
Jennie revealed in an interview with Elle Korea that Rihanna is her all-time idol.
3. Rosé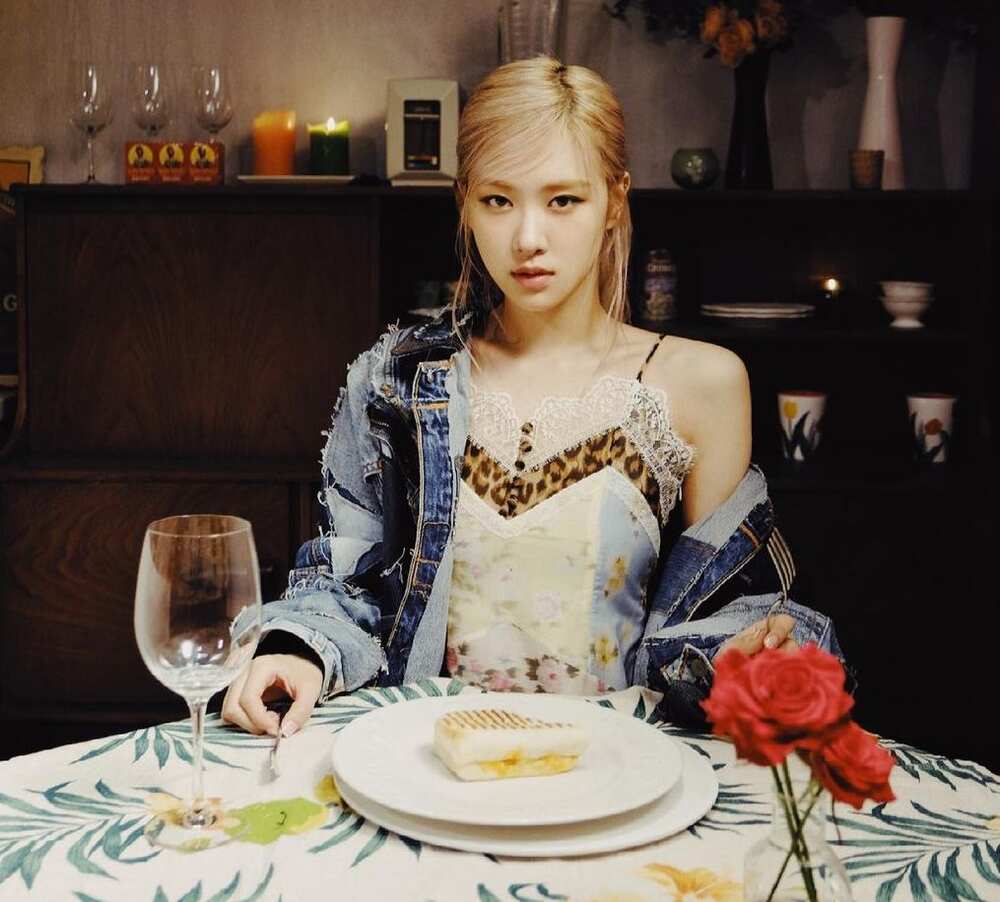 Full name: Roseanne Park
Stage name: Rosé
Nicknames: Pasta, Chaeng
Birthday: February 11, 1997
Place of birth: Auckland, New Zealand
Zodiac sign: Aquarius
Age: 26 years (as of May 2023)
Blackpink Rose's height: 5′6″
Nationality: Korean
Favorite food: Kimchi stew
Blood type: B
Blackpink role: Main vocalist, lead dancer
Instagram: @roses_are_rosie
Rosé auditioned for YG Entertainment in Australia and then returned to Korea in 2012. She competed against about 700 people to win a position at YG. Rosé started training with the label at age 15. After four years and two months of training, she debuted with Blackpink at age 19. Roseanne Park was the first Blackpink member to reach a million likes on Instagram.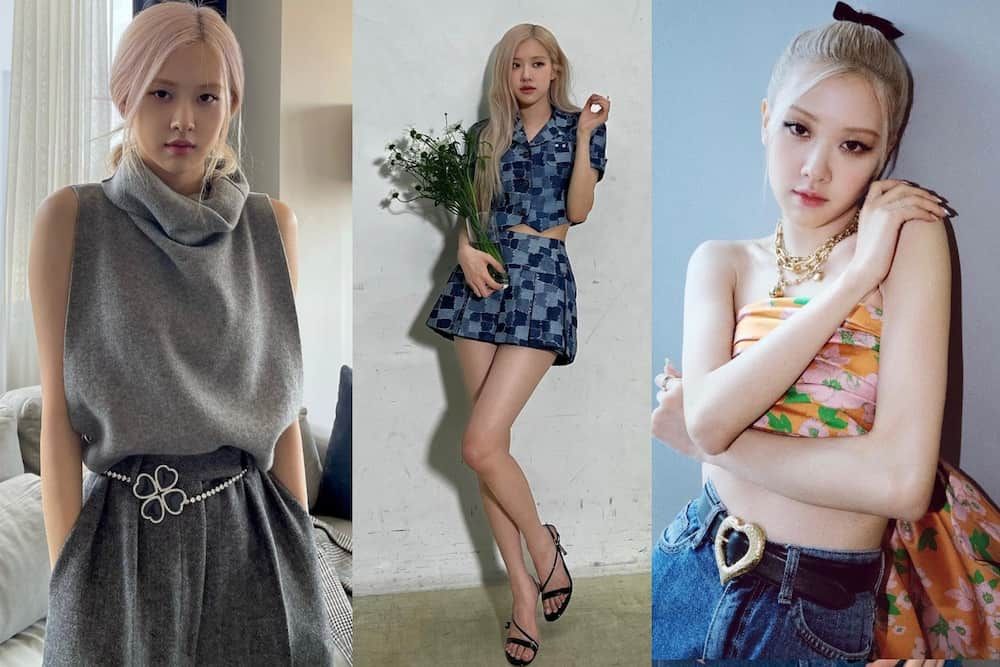 Rose's family and pets
Rosé was born in Auckland, New Zealand, to Korean parents. They raised her in Melbourne, Australia, and sent her to Canterbury Girls Secondary College. It is said that Rosé's father is a lawyer while her mother is a businesswoman.
Her father suggested she attends the YG Entertainment auditions, where she won and later became part of Blackpink. Rosé's older sister, Alice Park, took up law studies in Australia. The family prefers a private lifestyle. Rosé grew up with two dogs, Max and Tobi, and has two fish, Eunbyul (a silver barb) and Joohwang (an orange blood parrotfish).
Who is the lover of Rosé Blackpink?
Rose is rumored to be dating actor Kang Dong-won. They have an age gap of 16 years. The YG Entertainment representatives stated, "It is difficult to confirm because it is the private matter of the artists."
Fun facts about Rosé of Blackpink
Rosé was a cheerleader and a choir member in Australia.
The Blackpink singer prefers her birth name, Chaeyoung, when not on stage.
She plays the piano and guitar.
The lady is left-handed and loves drawing.
Rosé can talk without opening her mouth. It sounds like she is speaking from a box and calls it box language.
She does not like avocados but bought herself an avocado toy for no reason.
Rosé has a habit of biting her fingers when nervous, flustered, or surprised.
Rosé's height of 168 cm makes her the tallest Blackpink member.
3. Lalisa Manoban (Lisa)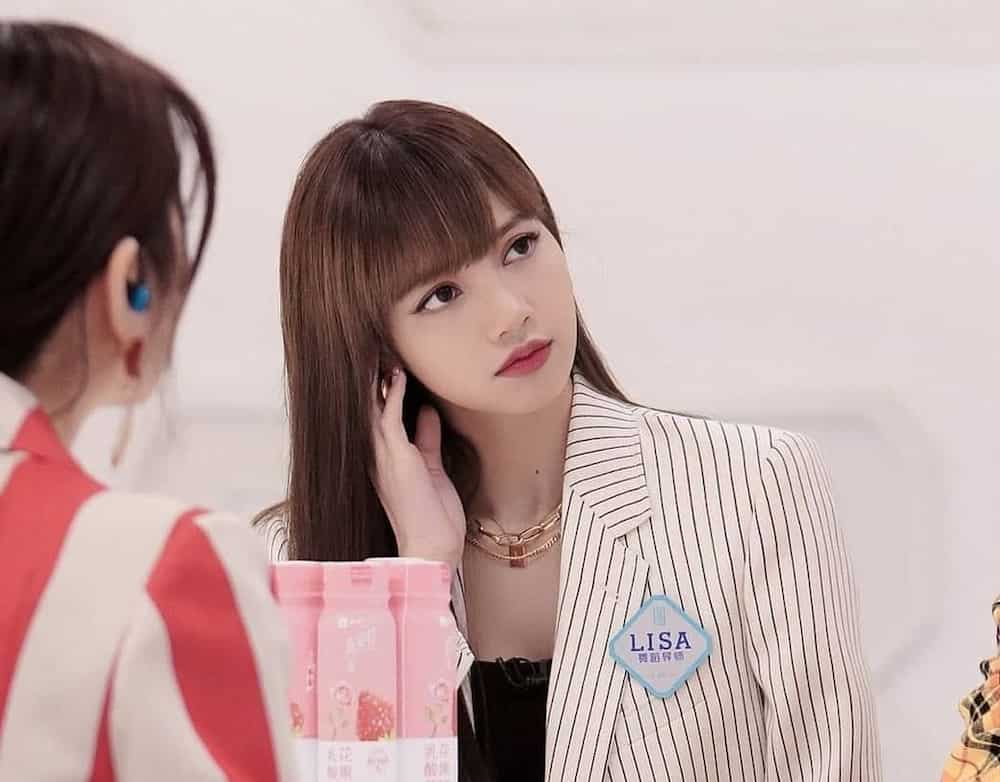 Full name: Pranpriya Manoban
Stage name: Lisa
Nicknames: Liz, Pokpak, Lalice
Birthday: March 27, 1997
Zodiac sign: Aries
Age: 26 years (as of May 2023)
Lisa Manoban's height: 5′6″
Nationality: Thai
Favorite food: French fries, Gamjatang (spicy pork)
Blood type: O
Blackpink role: Main dancer, sub-vocalist, lead rapper
Instagram: @lalalalisa_m
Lisa is the only non-Korean Blackpink member. She hails from Bangkok, Thailand. The lady auditioned for YG Entertainment in Thailand at age 14 and flew to Korea to train. The training lasted almost six years. Rosé taught her how to play the guitar during their trainee days.
Lisa's friends call her Pokpak. The Blackpink rapper adopted the Lisa stage name after a fortune-telling session. She is childhood friends with K-pop star Bambam of GOT7. They danced in a group called We Zaa Cool before becoming K-pop idols.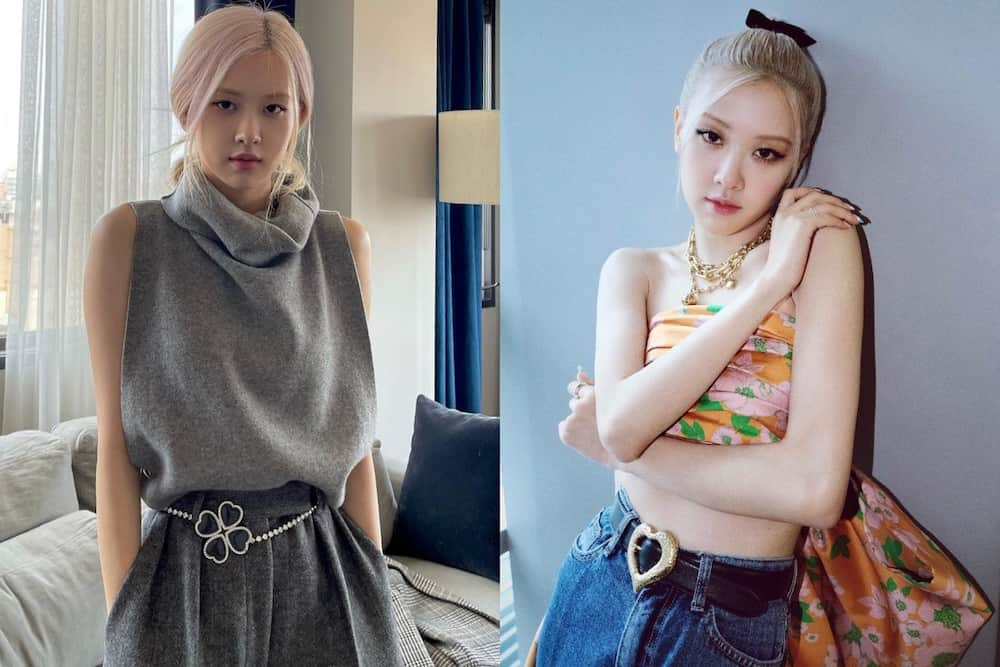 Lisa's family and pets
Lisa is an only child, and her parents are separated. Her father runs a culinary school in Bangkok and is one of the leading advisers to the Thailand Culinary Academy. Lisa's stepfather, Marco Bruschweieler, is Swiss and is a certified master chef. He is part of the World Chef Organization.
Unlike the other Blackpink members, Lisa is a cat mom. She lives with her two cats, Leo and Luca, in Korea. Leo is a Scottish fold breed, while Luca is a Ragdoll cat. The Blackpink family celebrated Leo's arrival on a V-live broadcast.
Did Lisa have a crush?
Lisa has a crush on Gong Yoo (a South Korean actor), but they are not permitted to date in the band. The YG Entertainment artists have to wait to be allowed to date.
Fun facts about Lisa of Blackpink
Lisa is among the most followed K-pop Idols on Instagram, even though she is not Korean.
Blackpink members agree that she is good at aegyo (acting cute).
She likes sleeping and watching romantic comedy movies.
Lisa loves sweet treats and drinks.
She plays the guitar and the ukulele.
Lisa loves photography and often takes pictures of her fellow Blackpink members.
Blackpink members have many nicknames for her.
She likes being called Oppa, which means an older brother.
She often adds ehe or eehee at the end of her sentences.
Do any of the Blackpink members speak English?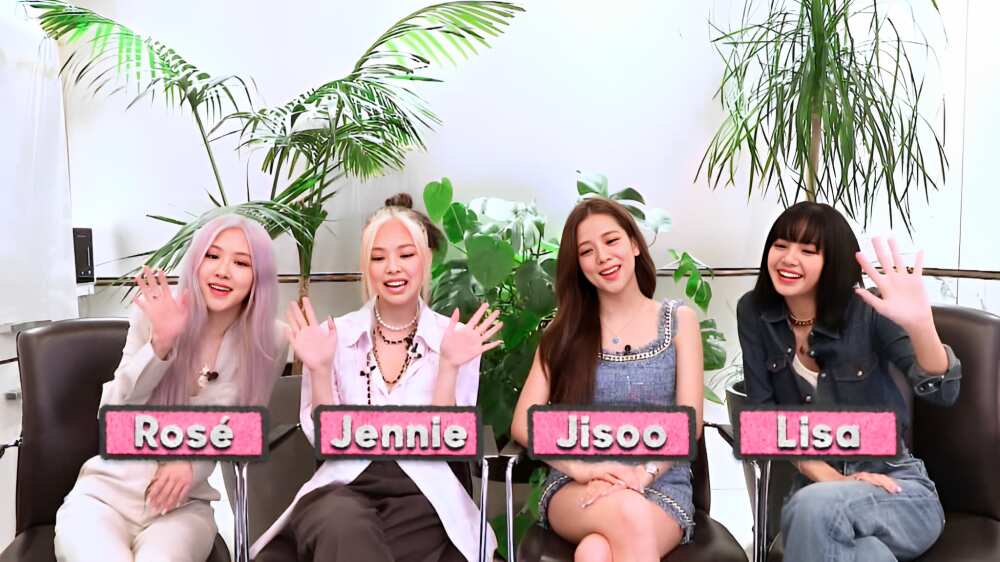 Jennie and Rosé schooled abroad and have a slight Australian accent. They are the best English speakers in the group, and Jennie can mimic with a British accent. Lisa only speaks English during English V-lives or interviews. Jisoo shies away from speaking English. She is the only Blackpink member who has lived in Korea her whole life.
English is one of many languages Blackpink members know. These K-pop singers are multilingual. Lisa knows Thai, English, and Japanese. The rest speak English, Korean, and Japanese.
Is Blackpink the biggest K-pop girl group?
Blackpink is the most streamed South Korean female band on Spotify, with over 9 billion streams.
Does Blackpink have 5 members?
The South Korean girls' K-pop band debuted under YG Entertainment on August 08, 2016. It has four members, Jisoo, Jennie, Rosé, and Lisa.
What is Blackpink's net worth?
According to the IBTimes report, Blackpink members' net worth is around $34 million (cumulative net worth for all four members). The South Korean girls' group signed with Interscope Records and Universal Music Group in 2018 to promote their music outside of Asia.
Who is the richest member in Blackpink?
Judging from their flashy lifestyles and career achievements, the Blackpink members make a lot of money annually. Sources state the group earns about $24 million.
Jisoo Kim is the wealthiest Blackpink member, with around $20 million net worth. Rosé is the second wealthiest Blackpink with an $18 million net worth. Lisa follows with $14 million, and Jennie completes the list with a $10 million net worth.
Who are the Blackpink member's boyfriends?
YG Entertainment artists follow the rules. Reports claim they cannot drink, smoke, club, and date. Dating bans are common in Korean music groups to avoid scandals, negative rumors, and relationship issues that can stress an artist.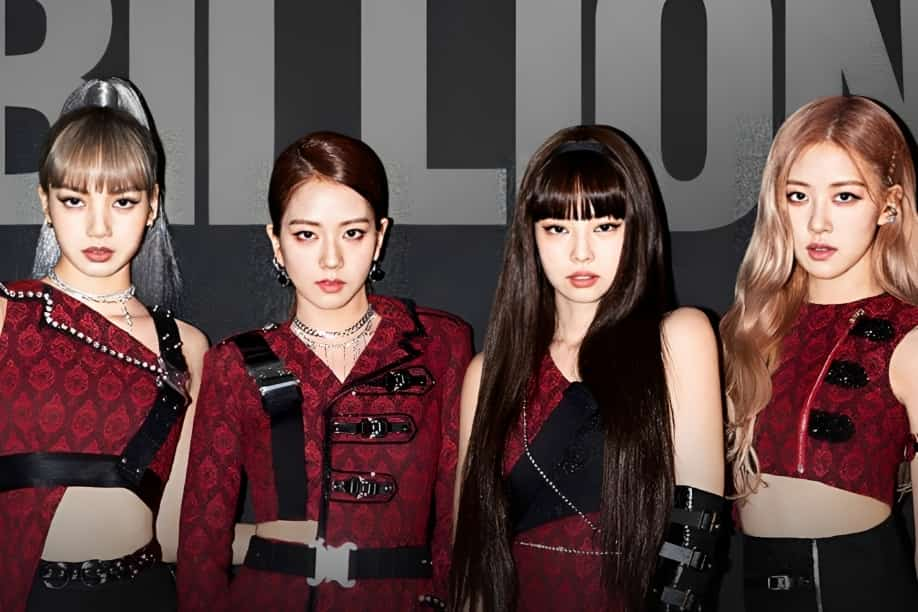 Blackpink star, Jisoo, mentioned that YG Entertainment's male and female trainees had different meal breaks during their trainee days to minimize contact with each other.
With these rules, one would assume the Blackpink members solely focus on their careers. On the contrary, Jennie has been in at least one relationship.
Jennie and Kai
Despite YG Entertainment's strict no-dating policy, Jennie was in a relationship with Kai (an EXO idol group member). Photos of them appeared on Dispatch and caused an uproar among K-pop fans. Jennie's YG Entertainment and Kai's SM Entertainment agencies confirmed their relationship in early 2021. The two broke up in January 2019 after dating for a month.
Jennie and G-Dragon
In February 2021, Dispatch reported that Jennie dated G-Dragon of the BIGBANG for a year. The two collaborated on the 2013 song BLACK. Dispatch claimed Jennie would visit G-Dragon's penthouse, which has a private parking lot and elevator.
What are Blackpink members' age?
The Blackpink's age bracket is 26 to 28 years as of May 2023. The ladies were born between 1996 and 1997. According to the Blackpink members' birthdays, the 28-year-old Jisoo (January 3, 1995) is the oldest member, followed by Jennie (January 16, 1996), who is 27. Rose (February 11, 1997) and Lisa (March 27, 1997) are 26 years old as of this writing.
What is Blackpink's height in feet?
Jisoo is 5'3", Jennie is 5'4", and Lisa and Rose are 5'6" tall.
Is Blackpink the queen of K-pop?
Blackpink's Lisa is considered the queen of K-pop. She has three world records as a solo artist. Her 2021 single, Lalisa, got 73.6 million YouTube views in a day. It earned the title of the "most viewed YouTube music video by a solo artist in 24 hours."
Who is the 1st member of Blackpink?
Jennie was the first Blackpink member to be revealed to the public on June 1, 2016. She joined YG as a trainee in 2010 after returning from New Zealand to South Korea. Jennie's pic was published on YG Entertainment's website in 2010 with the title "Who's that girl?"
Who joined Blackpink last?
Lisa was the second member to be revealed. Jisoo was announced as the new group's third member on June 15, 2016. Rosé was signed last as a trainee in 2012. She was also the last to be revealed to the public in 2016 as the group's main vocalist.
Who is Blackpink's leader?
Jisoo is the oldest of the four Blackpink members and the group's unofficial leader. Blackpink does not have an official leader.
What is the Blackpink members' religion?
Rosé is Christian and frequently goes to church. She was part of a church choir before becoming a Blackpink star. Lisa is a Buddhist. She grew up in Thailand, where almost 90% of the population are Buddhists. There is no information about the religious affiliations of Jennie and Jisoo.
The Blackpink members have a strong fanbase called the Blinks, which stretches far beyond South Korea. These music idols are at the center of Korean pop today. Blackpink girls attract worldwide attention because they bring unique sounds to the international music scene.
Kami.com.ph listed the 60 most handsome Korean actors. K-dramas are so addictive, and people keep watching them because there is always something good waiting.
Many Korean actors have risen to global stardom for their roles in different productions. The article contains pictures of the world's favorite Korean movie stars like Ji Sung, Yoo Ah In, Kim Woo-Bin, and Kim Bum.
Source: KAMI.com.gh