Bigbang members profile: age, height, military, dating
K-pop would not be the way it is at the moment if there didn't exist the Bigbang boys' group. Over the years, Bigbang members contribution to the music industry has been phenomenal, and therefore the group boasts of an extensive fan base. Their genre and live performances have hitherto been influential to most artists around the world.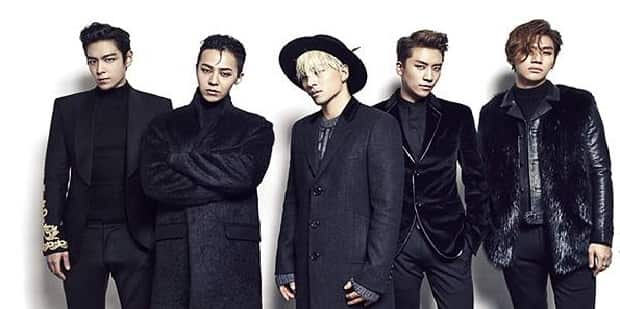 The band was formed in 2006 under the YG Entertainment. So far, it has four members and has managed to release more than seven best-selling albums. Currently, the Bigbang members are G-Dragon, Daesung, T.O.P, and Taeyang, after Seungri left the group on March 11th, 2019.
Bigbang members profile summary
With their fame spreading far and wide, some of their fans are not aware of some basic facts about these members. For instance, the real name of Bigbang members, their age, relationship status, and many more. A more in-depth look at Bigbang members' profile and facts would unearth some of these crucial pieces of information.
1. G-Dragon
Below is the profile of the leader of Bigbang members G Dragon.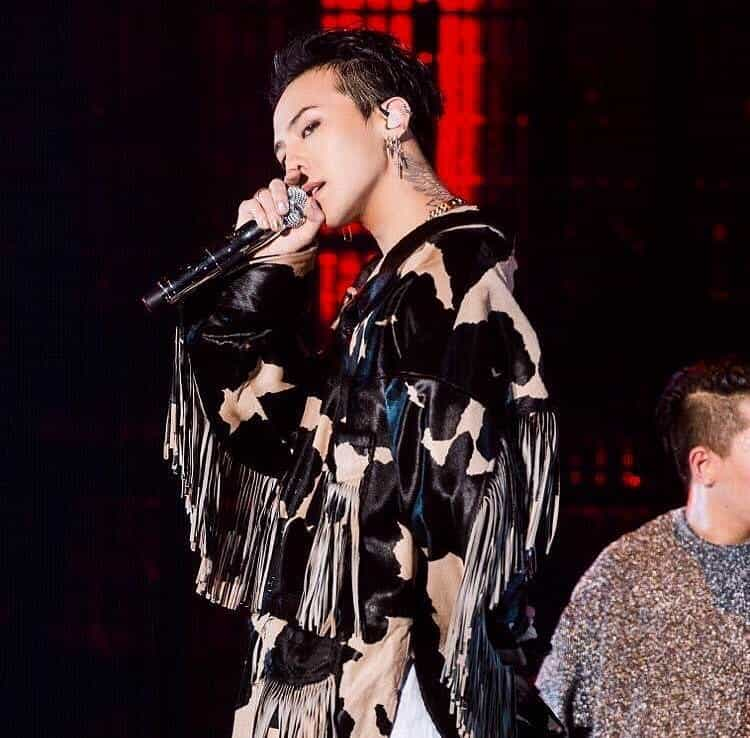 Birth name: Kwon Ji Yong
Date of birth: August 18th, 1988
Age: 31 years
Zodiac sign: Leo
Place of birth: Seoul, South Korea
Blood group: A
Position: Leader, vocalist, face of the group, and rapper
S3xual orientation: Straight
Marital status: Not married
Random facts about the member
He has a sister by the name Kwon Dami.
He became a member of Little Roora at the age of 7.
The singer is modest in real life. He is extremely shy.
G-Dragon is the leading composer and producer of the group.
He has a nickname Iguana Idol because of his tendency to change hair colors.
Many fans consider him as the king of K-pop.
READ ALSO: Jericho Rosales wife: Who is she?
2. Taeyang
Taeyang is yet another Bigbang members name you will come across.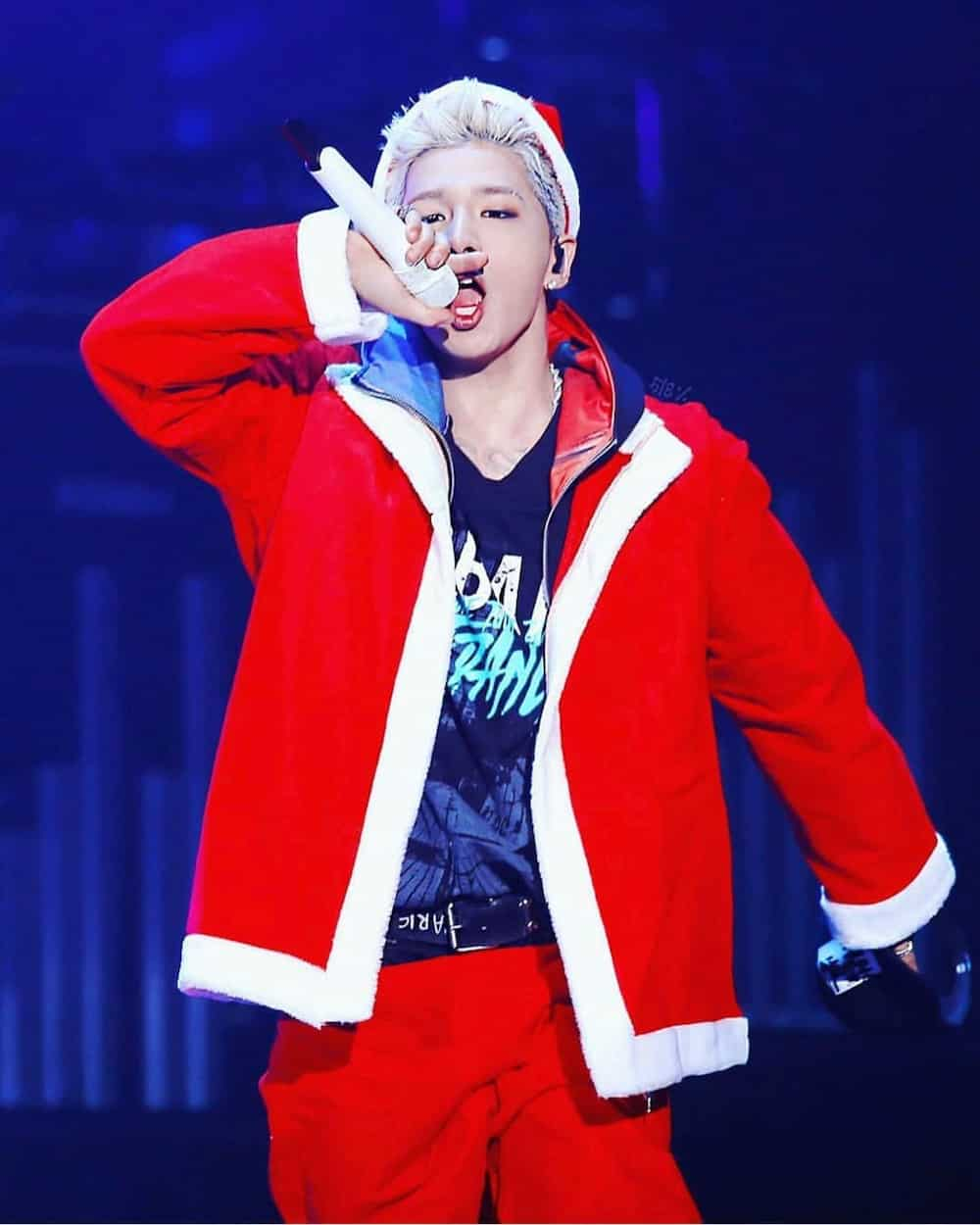 Birth name: Dong Yong Bae
Date of birth: May 18th, 1988
Age: 31 years
Zodiac sign: Taurus
Place of birth: Ujeongbu, Gyeonggi-do, South Korea
Blood group: B
Position: Main dancer and vocalist
S3xual orientation: Straight
Marital status: Married
Random facts about Taeyung
He is eloquent in Japanese, English, and Korean.
His commonly used name, Taeyun, means "sun".
Taeyun once went on a blind date with Yuri, the member of Girl's Generation.
He dated and married actress Jung Eun-ran A.K.A. Min Hyo Rin.
He came 41st in The 100 Most Handsome Faces of 2018, according to TC Candler.
3. T.O.P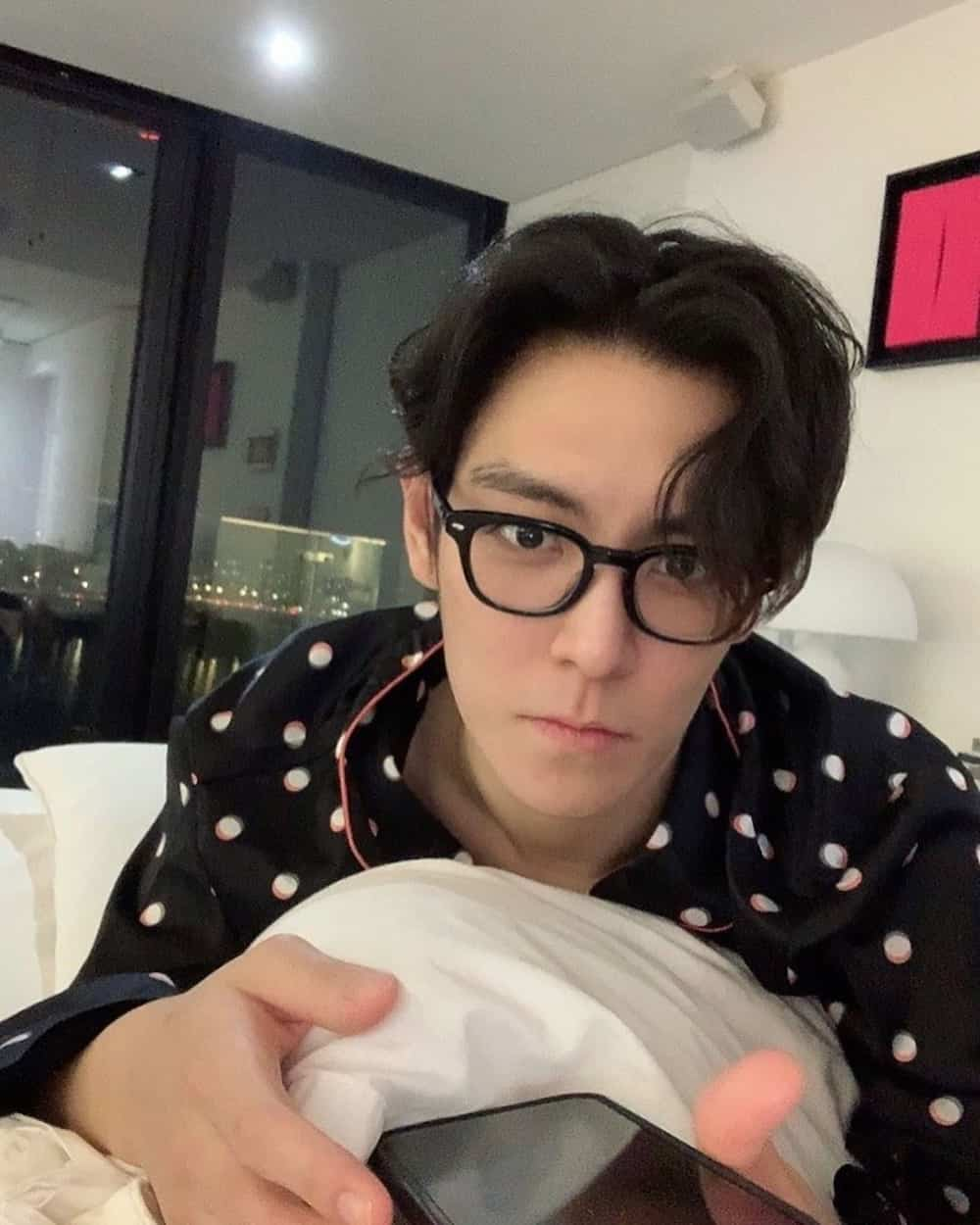 Birth name: Choi Seung-Hyun
Date of birth: November 4th, 1987
Age: 32 years
Zodiac sign: Scorpio
Place of birth: Seoul, South Korea
Blood group: B
Position: Vocalist, lead rapper, visual
S3xual orientation: Straight
Marital status: Not married
READ ALSO: NCT members' profile: personality, names, age, birthdays
Random facts about Choi Seung-Hyun
T.O.P has an elder sister by the name Choi Hye Yoon.
He is the jokestar in the group.
YG once rejected the singer because he was too overweight to become an idol.
His hobbies are swimming, reading books, and doing silly things.
He has acted in movies and dramas.
4. Daesung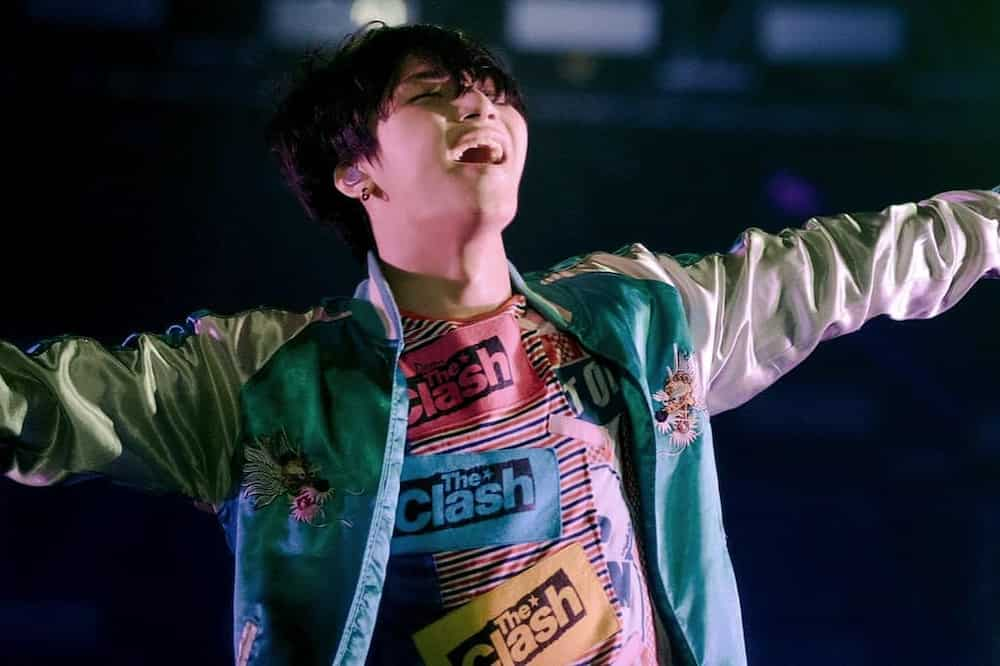 Birth name: Kang Daesung
Date of birth: April 26, 1989
Age: 30 years
Zodiac sign: Taurus
Place of birth: Incheon, South Korea
Blood group: O
Position: Maknae, Lead Vocalist
S3xual orientation: Straight
Marital status: Not married
Random facts about Daesung
He is the youngest of the four members.
He has an elder sister called Bora.
In Japan, he is the most popular of all the band members. He is considered a s3xy and bad boy in Japan.
He has a nickname Smiling Angel.
In 2011, he ran over a man in an accident, causing his instant death. He was shocked and struck with sadness. He halted all his idol appearances for an entire year and spent time between his home and the church.
How old are Bigbang members?
With due consideration to Bigbang members birthdays, it is evident that all of them are below the age of 35 years. The comparison in terms of Bigbang members' age is as follows.
Choi Seung-Hyun (T.O.P) is the eldest (32 years), followed by Taeyang and G-Dragon at 31 years and the youngest being Daesung at 30 years.
Bigbang members height and weight
One interesting fact about the members of this South Korean groups is their physique. A proper combination of height and weight has made them the envy of many around the globe. The statistical measurements tell it all.
1. G-Dragon
Height: 5'10" or 177 cm
Weight: 58 kg or 128 pounds
2. Taeyang
Height: 5'9" or 174 cm
Weight: 56 kg or 123 pounds
3. Daesung
Height: 5'10" or 178 cm
Weight: 63 kg or 139 pounds
4. T.O.P
Height: 5'11" or 181 cm
Weight: 65 kg or 143 pounds
Bigbang members in military
Considering that military training and service is mandatory in South Korea, it goes without saying that all the four members have had a chance to enlist.
G-Dragon joined the military on February 27th, 2018. He finished the training on October 28th. T.O.P, on the other hand, was enlisted into the army on February 9th, 2017. He served as a conscripted policeman before being discharged on July 6th, 2019.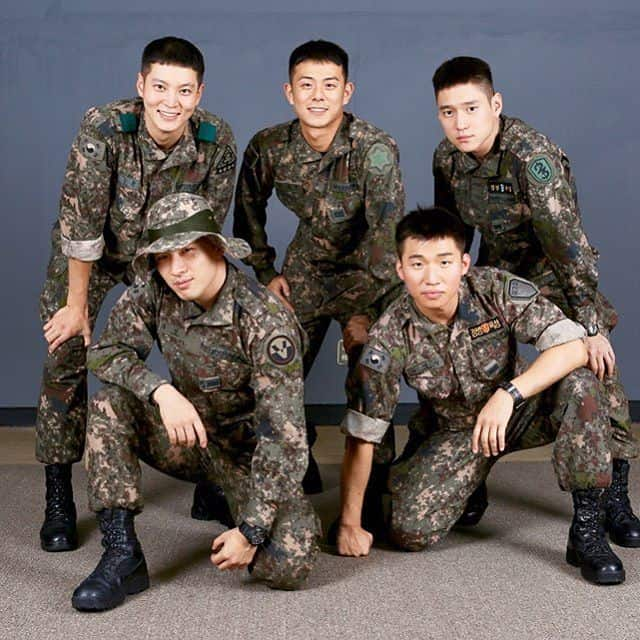 The third and the fourth members, Taeyang and Daesung, got enlisted on March 12th and 13th of 2017 respectively and were discharged the following year on November 10th.
Bigbang members girlfriends and dating histories
Are Bigbang members dating? Well, a majority of them are unmarried at the moment, except for Taeyung. He got married to his longtime girlfriend, Jung Eun-Ran. Nonetheless, their relationship histories are as follows;
G-Dragon's relationships status remains unclear at the moment. However, in the past, he has dated Kiko Mizuhara, Nana Komatsu, Ahn So Hee, Sulli, Sandara, and Joeyon.
T.O.P, on his part, confessed to having dated only three ladies. Among the lucky ladies is Shin Min-A
Daesung has been single throughout. He seems to have no time for a romantic relationship with any girl.
Bigbang members Instagram and social media platforms
A majority of the members are social media fans who boast of a huge following. You can keep yourself updated about their future projects by following them, using the links below. Bigbang's social media accounts are as follows:
Twitter: @YG_GlobalVIP
Facebook: BIGBANG
YouTube: bigbang
G-Dragon's social media accounts are as below;
Instagram: @xxxibgdrgn
Twitter: @ibgdrgn
Facebook: gdragon
You can follow T.O.P on Instagram using the link @choi_seung_hyun_tttop.
Taeyang's social media accounts are as shown below:
Twitter: @Realtaeyang
Instagram: @_youngbae_
Bigbang members cars and net worth
Who is the richest of all the four members? Bigbang is no doubt a popular band which has received numerous awards and endorsements. The group has a net worth of over $40 million. G-Dragon is the richest, followed by Taeyang.
If you are a fan of the South Korean music and entertainment industry, then Bigbang members are not new to you. As at the moment, the boys' band has four members down from the previous five. Over the years, the band has grown to become one of the biggest boys groups in the world. The members are admired all over the world for their powerful and commanding vocals.
READ ALSO: Super Junior members' profile: names, age, birthdays
Source: KAMI.com.gh